It is no secret that I am a big fan of the Spice Girls. If you need further proof, you can check here, here, and here..
Geri Halliwell, Melanie Brown, Melanie Chisholm, Emma Bunton and Victoria Adams-Beckham spiced up my childhood. They made me laugh, dance, sing, copy their accents, learn how to access the internet so I can browse some photos and get some news, develop MTV addiction to the point that I sent requests to MTV Most Wanted and Select, ask my father to play Spice Girls songs on air even if it is not in tune with his radio program, have our own Spice Girls group in school (I'm Posh though I sometime act like Ginger) and have my heart broken when Geri Halliwell left. Aw.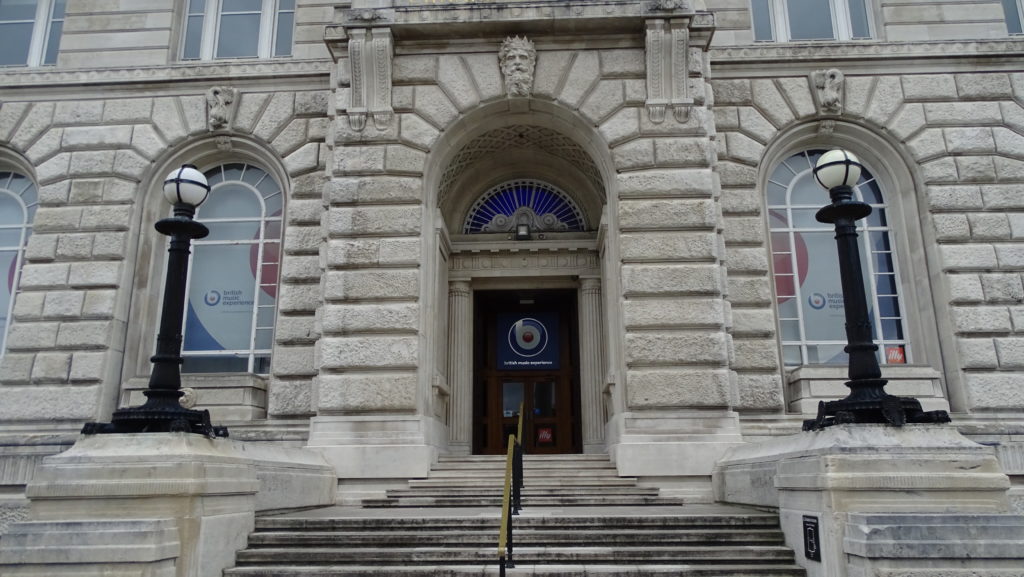 Although our trip to Liverpool is mainly for The Beatles, I didn't want to miss the opportunity to visit the British Music Experience, which houses a lot of memorabilias from the UK's Best Acts. It is also a nice place to know the History of British Pop and Rock.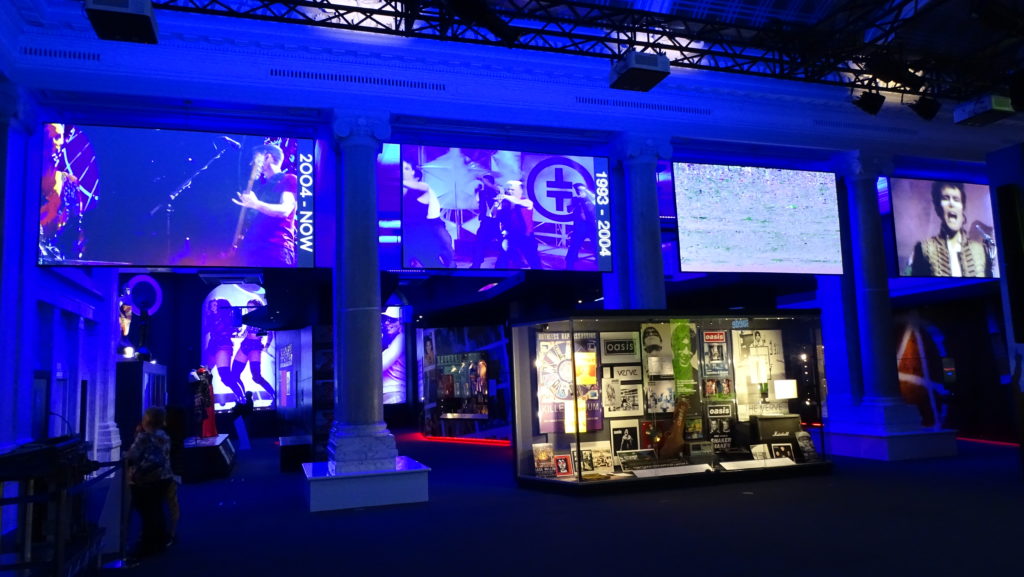 If you're a big music fan in the 90's, I'm sure that you love at least one or two of the UK bands or even solo artists that came our during the 'BritPop' era. Whether its Spice Girls, Take That, Oasis, East 17, Blur, Billie Piper, 5ive, All Saints and among others, you sure do adore them and their music.
By the time I saw Bohemian Rhapsody, I had a Queen phase and the band is also featured in the museum! Yey!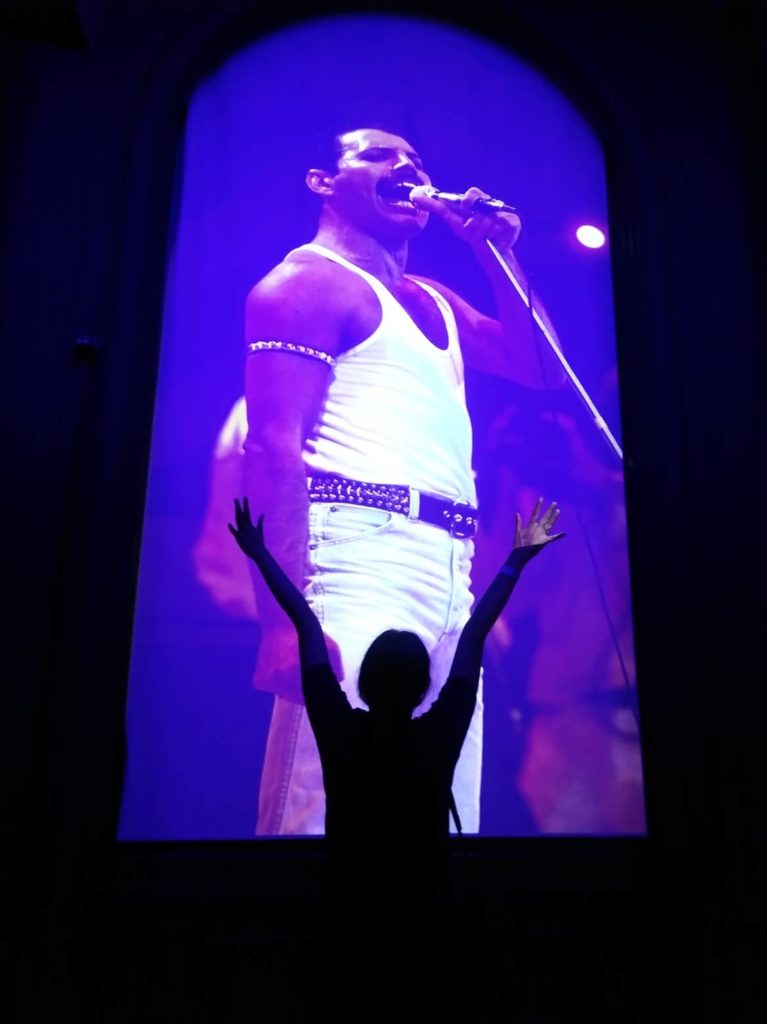 We booked our tickets in advance via Klook (same price when you buy on the venue). Guests have the option to rent an audio guide (separate payment).
The museum is divided to different eras of Brit Pop & Rock: From the 50's to the present. Upon entering the main museum, you will notice a stage where random UK pop acts perform on 3D Hologram. We were able to catch Boy George of the Culture Club live! Even if its not a Friday that day, I am still in love.
1945 to the 1950's The Influence of Skiffle and Rock 'n Roll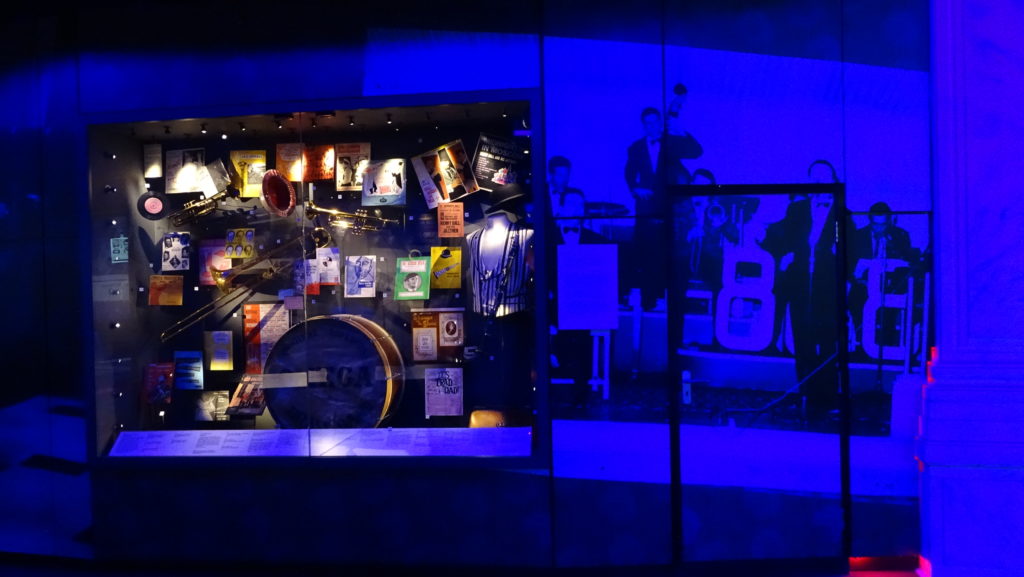 Let's go back to the simpler times.. before music streaming and getting discovered on YouTube were an option.
Post war Britain was tough. Kids and teenager didn't have the luxury of pursuing their passions especially if its expensive. The rise of Skiffle music inspired young musicians to explore and be creative.
Some of the early figures of Rock 'n Roll in Britain include Sir Cliff Richards, Marty Wilde, Tommy Steele and Billy Fury, who was also born and raised and Liverpool.
When I watched some of the videos in the 50's section, I realized that they were all influenced by Elvis Presley. There's no surprise to that, I guess. He popularized the genre and made it cool!
60's: Influence of Buddy Holly, BEATLEMANIA and the Rise of British Pop and Rock
"She loves you yeah, yeah, yeah." Oh. We're now in the 60's!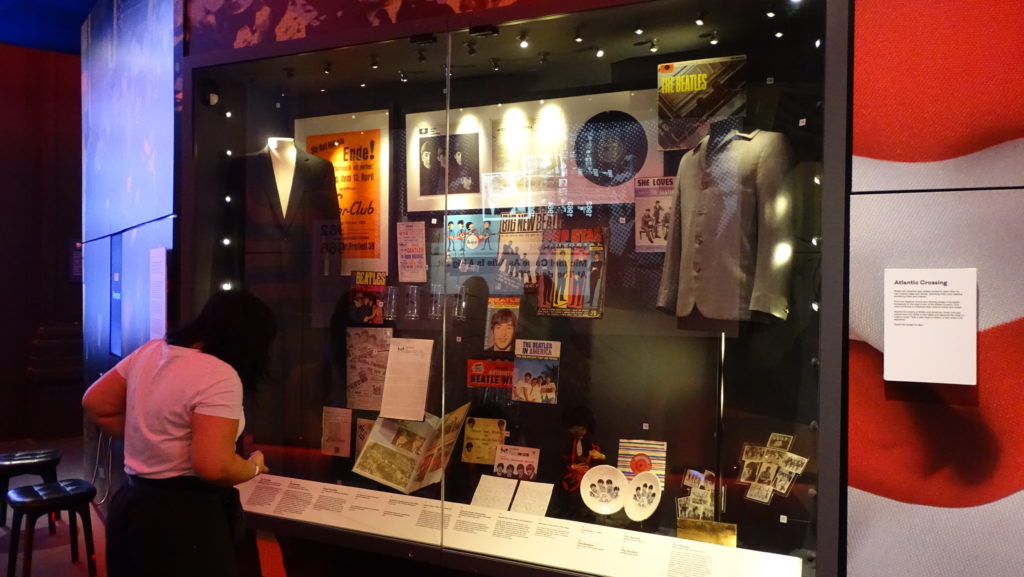 Whether you admit it or not, The Beatles opened the doors for upcoming British acts to penetrate the US market and the world. John Lennon, Paul McCartney, George Harrison and Ringo Starr definitely changed the world and inspired millions of people through their music and work as solo artists.
There were a number of The Beatles memorabilia on display. We didn't focus on this part because we've been to The Beatles Story Museum. I found one of George Harrison's guitar though!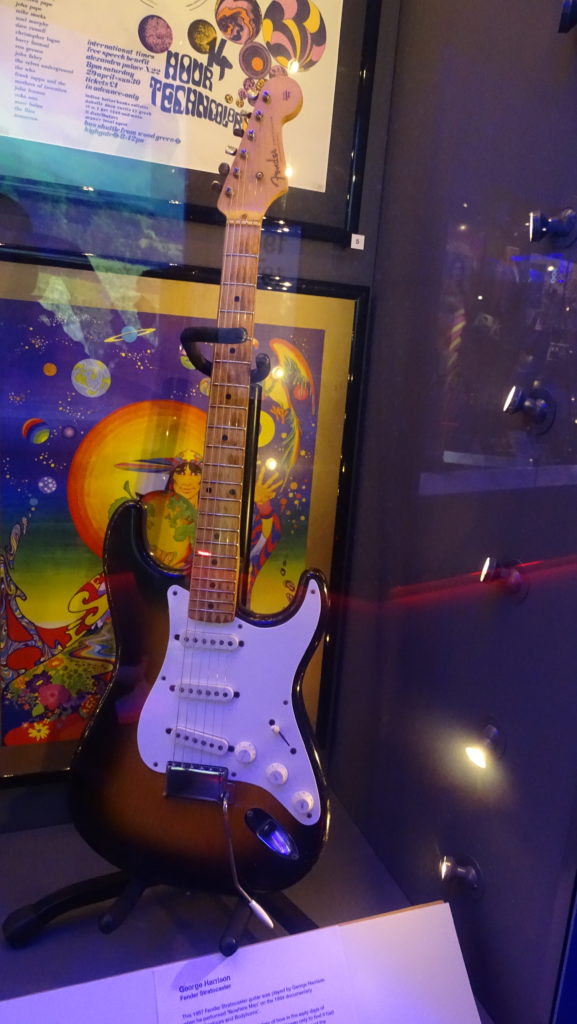 While lurking around, I saw a special section for a guy wearing glasses. Who is this John Lennon look-alike?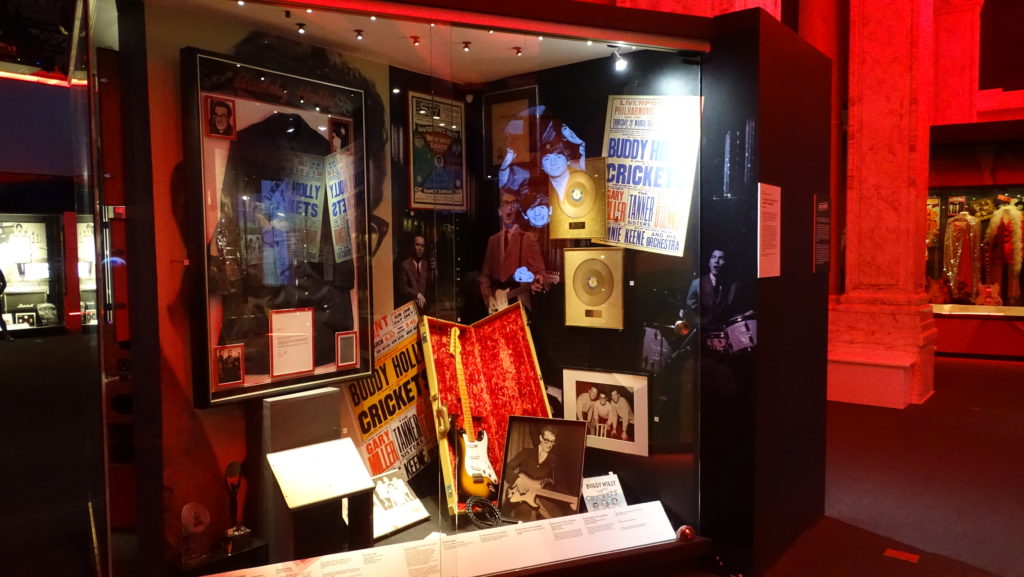 Upon approaching the display, I realized that it is Buddy Holly – the idol of John Lennon and The Beatles! Buddy is not from the UK, but he definitely influenced a lot of rising artists like The Beatles, Elton John, The Rolling Stones and many more.


The Quarrymen even recorded 'That'll Be The Day' for their 1958 demo and The Beatles covered some of his songs including 'Words of Love'. Watch the video below and spot Buddy Holly in the audience!
Though I didn't know anything about Buddy Holly when I went to BME, I found this hand-written letter of his fascinating:
Sadly, Buddy Holly passed away at the young age of 22 in the plane crash with Richie Valens and Big Bopper on 1959.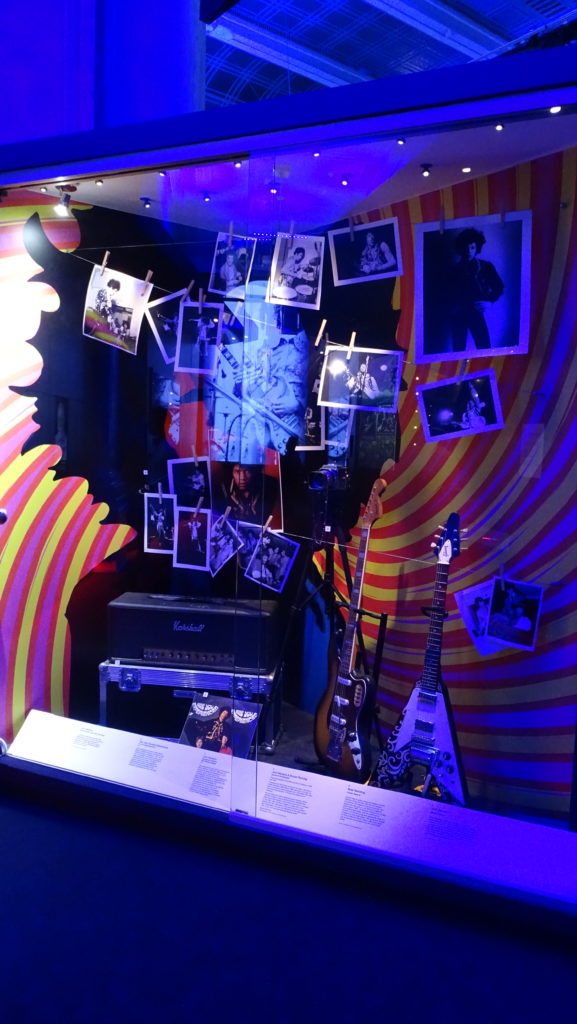 There's also a special exhibition for The Jimi Hendrix Experience.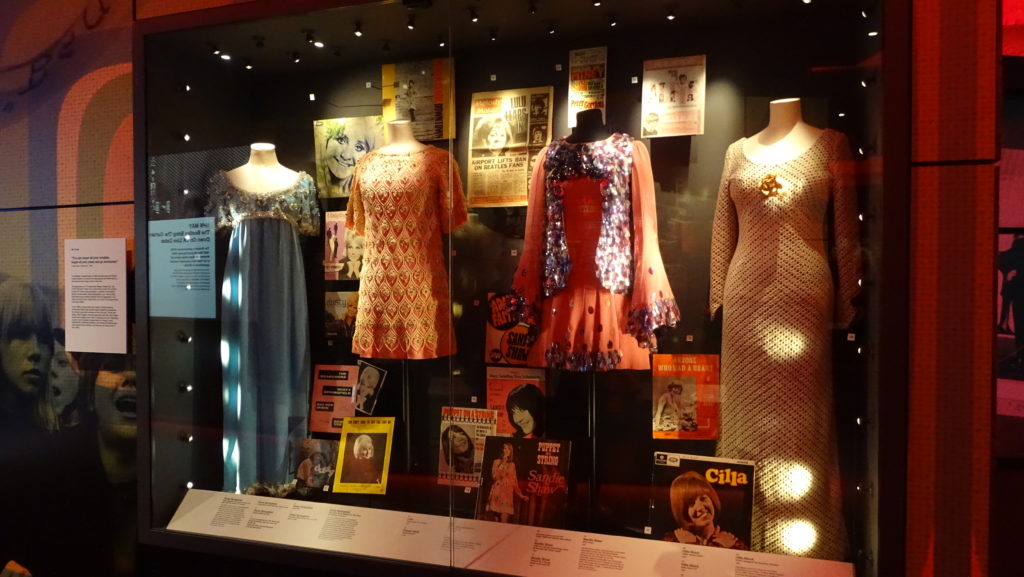 The 60's also saw the rise of female singers such as Cilia Black, Dusty Springfield, Petula Clarke, Sandie Shaw, Lulu among others.


Let us listen to Petula Clarke's Downtown 🙂
70's: Glam Rock, Punk Rock, Disco and More!
"I really do love performing… I'm a dandy, a show-off. I get very high on all the attention! – Freddie Mercury of Queen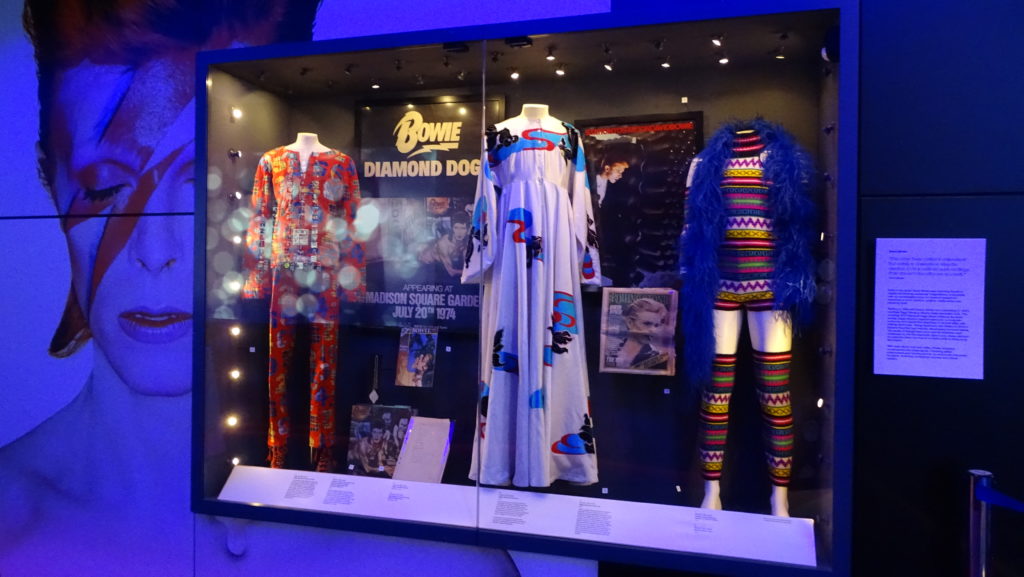 The 70's was an interesting era. The world witnessed the rise of glam and punk rock and dance clubs played a lot of disco tracks. More and more British Pop and Rock acts were introduced to the public: There's Elton John, David Bowie, Queen, Led Zeppelin and more.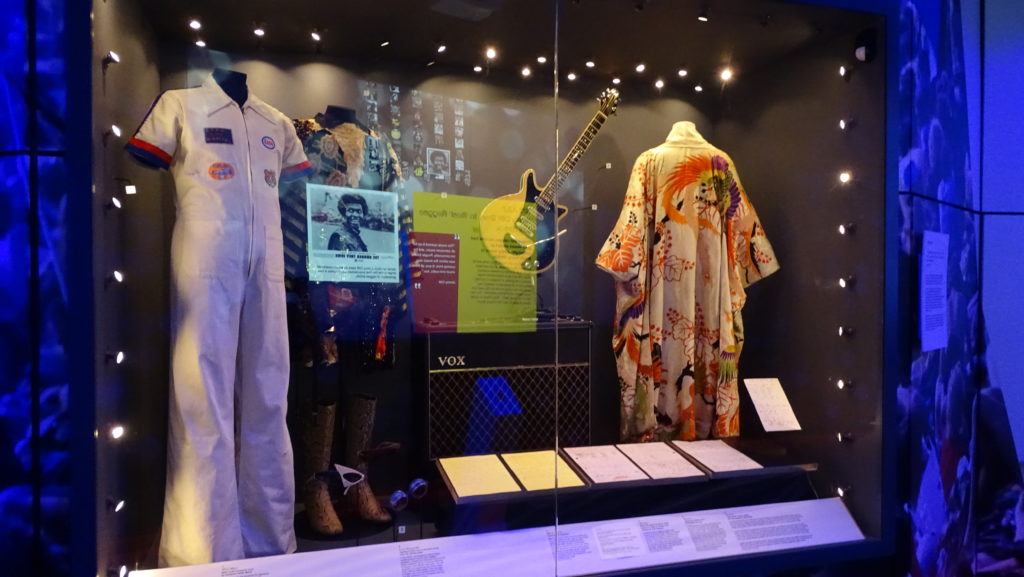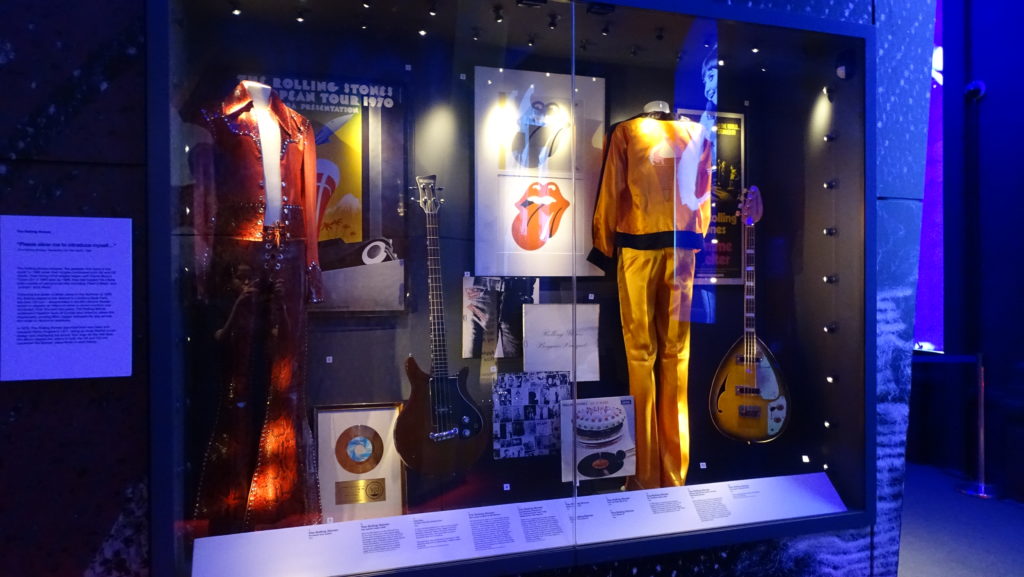 Although The Rolling Stones started in the late 60's and was even dubbed as the 'rival' of The Beatles, I have this perception that the group reached a wider audience by the early 70's when they released 'Sticky Fingers'.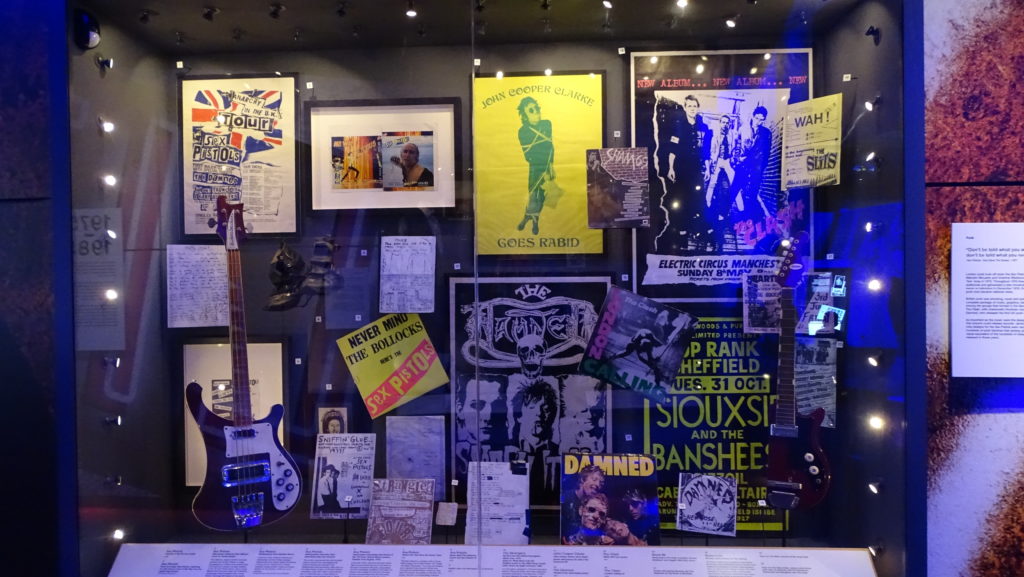 80's: How Do You Define the 80's?

"THAT IS SO 80's!"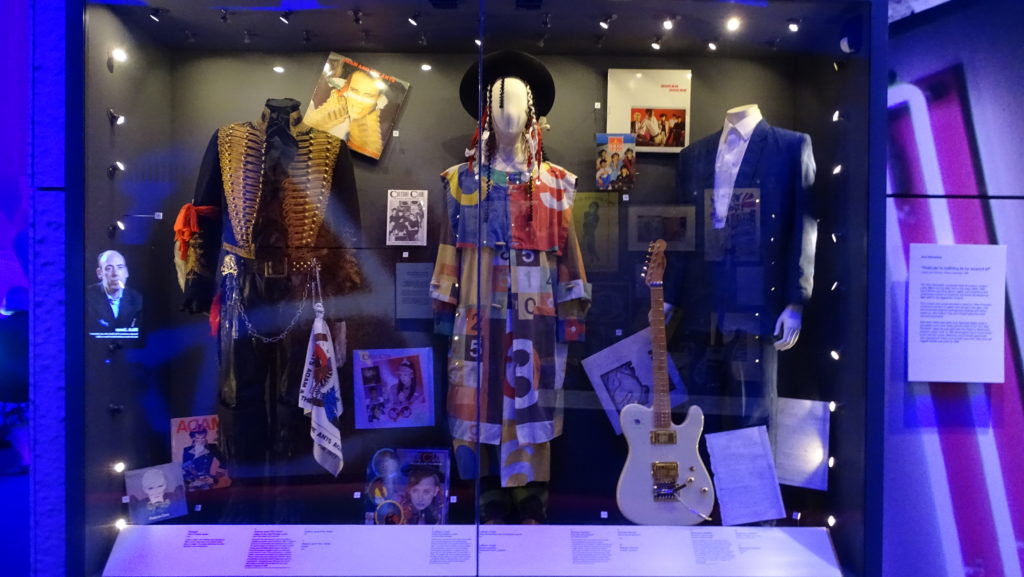 I was born in the late 80's. My parents collected a number of cassette tapes from this era and I am exposed to MTV Classics showing mostly music videos from this time. Some of my favorites as a child include Bananarama, Wham, Bros and Rick Astley.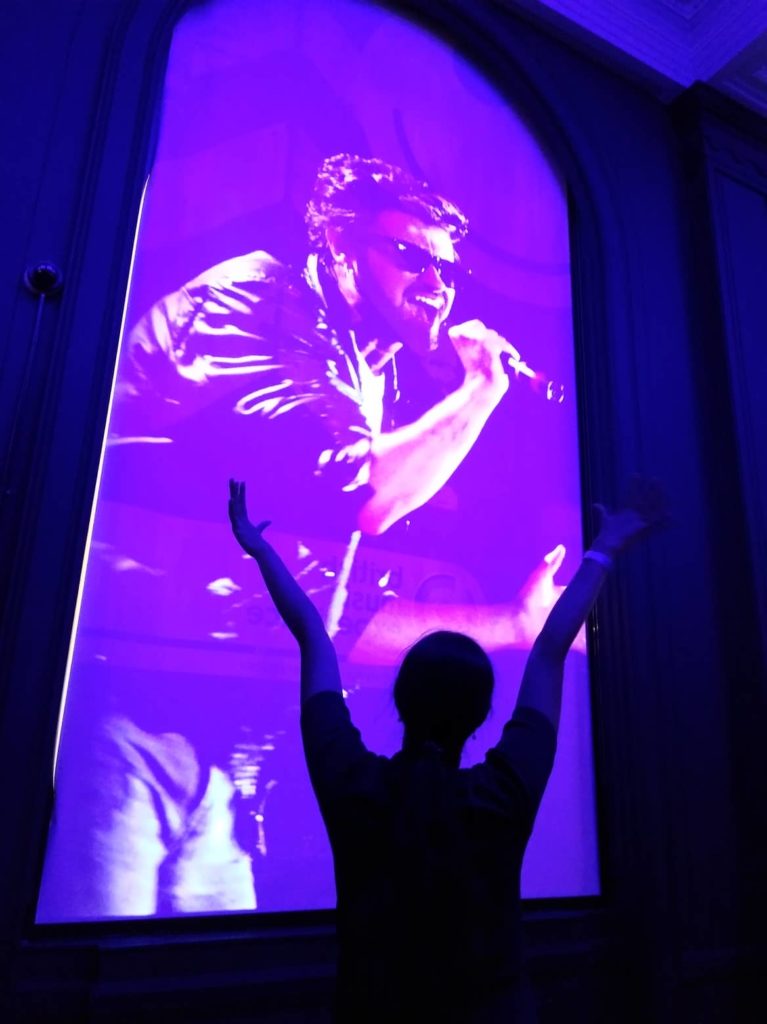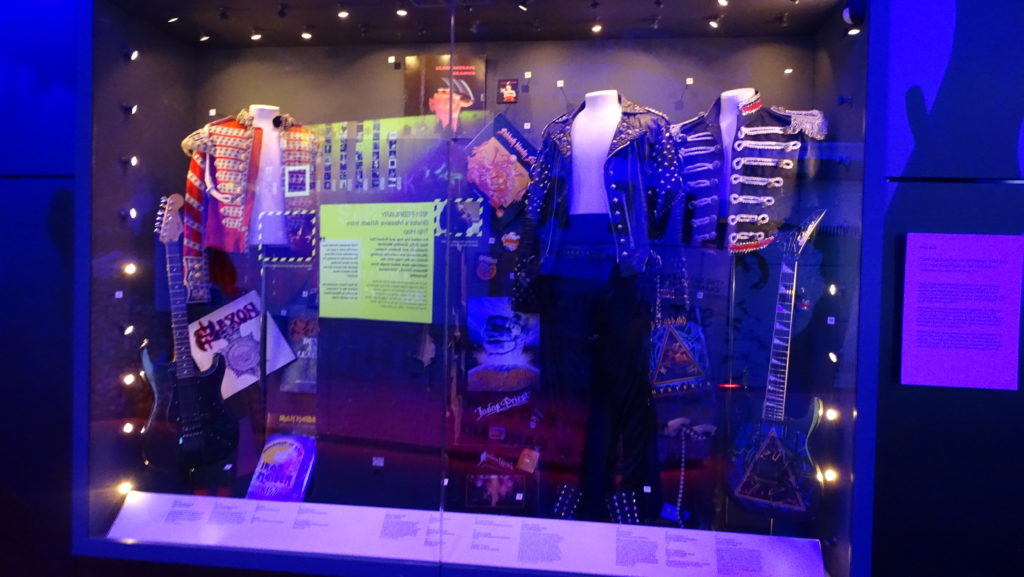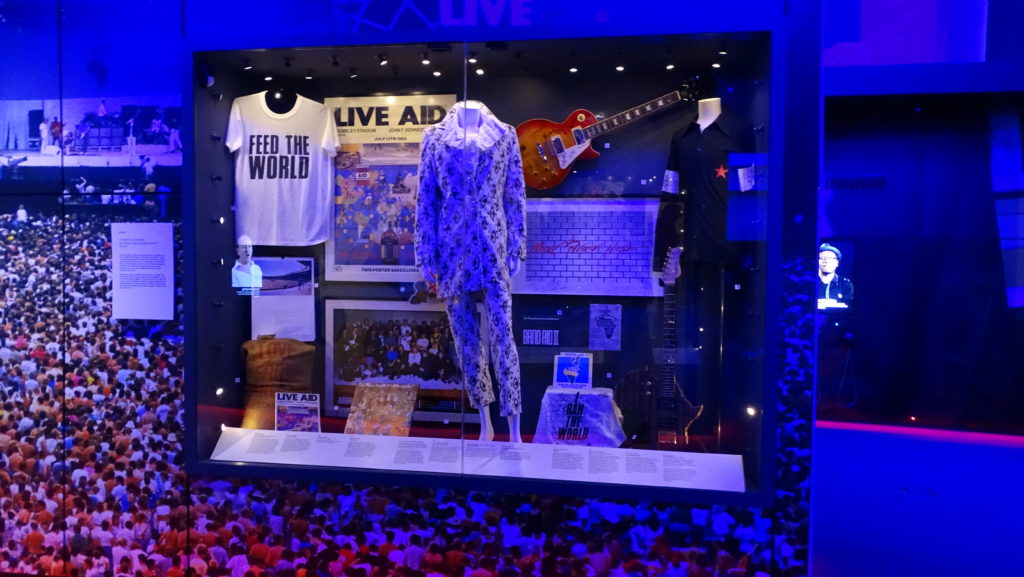 90's: The Rise of the Boybands and Girl Power Domination!
Now let's move forward to my childhood!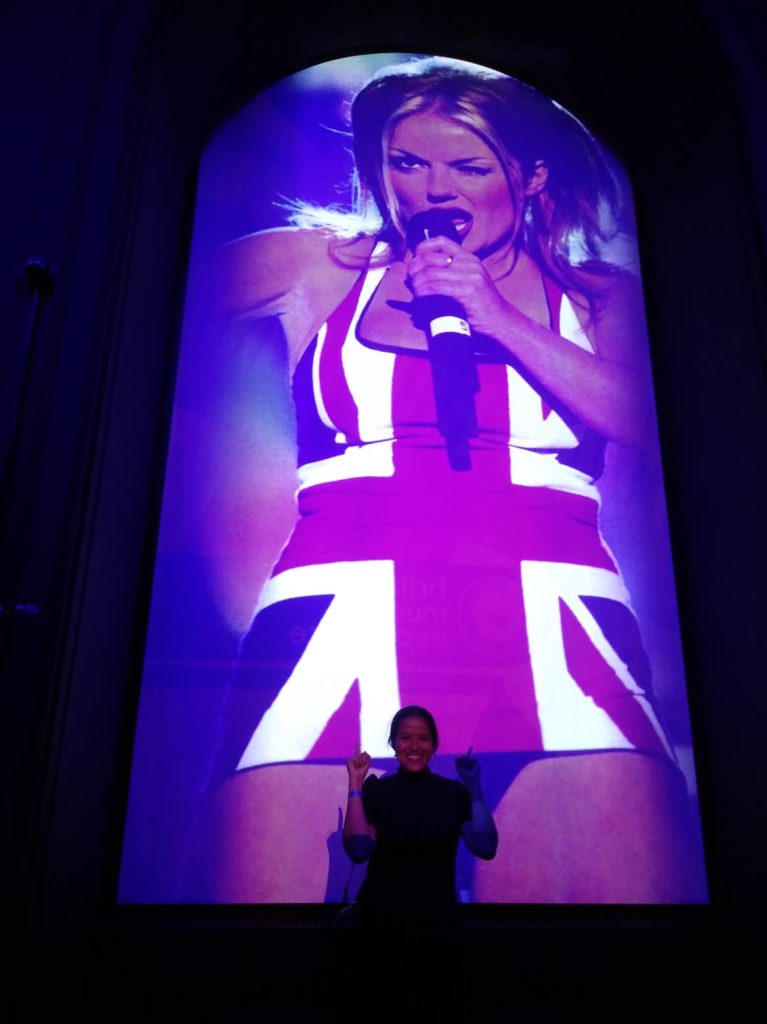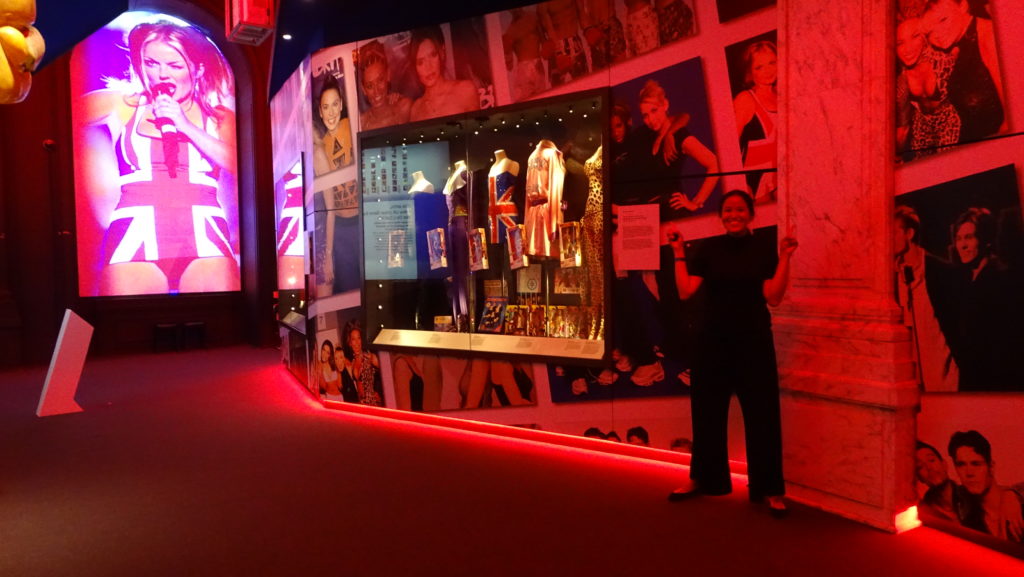 I can say that the 90's is the decade of the rise of pop bands. Take That, East 17, Boyzone, 5ive and more made fan girls scream and giggle for joy.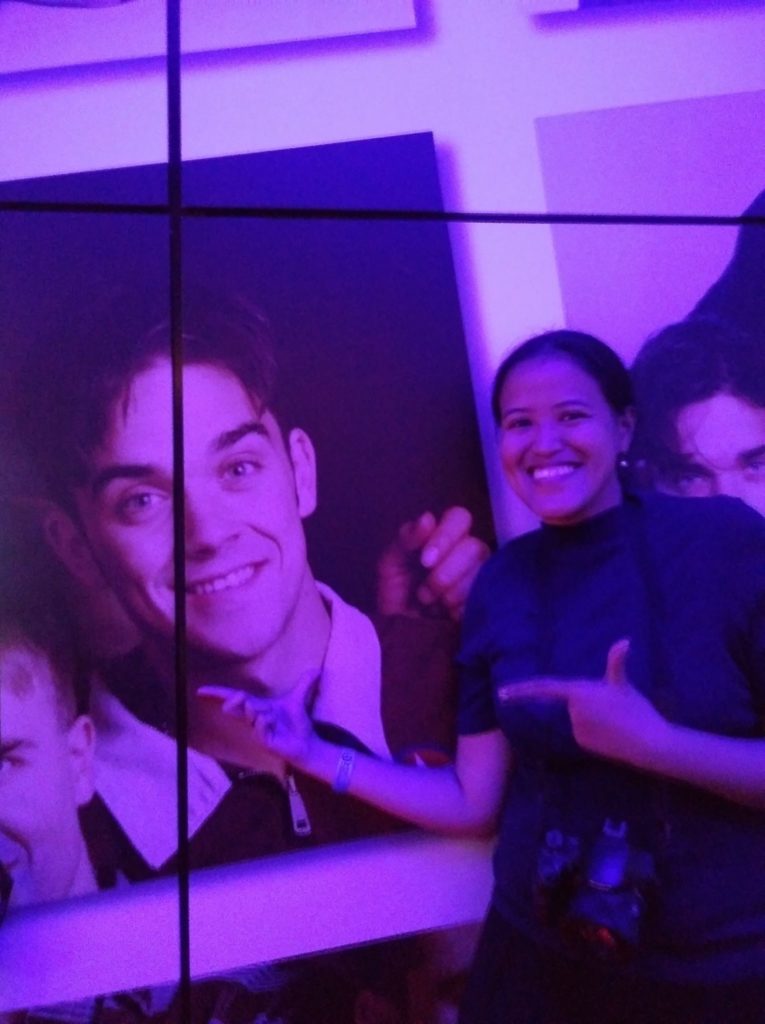 By 1996, the Spice Girls started dominating the charts with the Girl Power mantra. They inspired a number of kids (especially little girls) to just be yourself, work hard and enjoy life to the fullest! Their short but memorable career as a girl band is something that the world haven't seen since The Beatles (whether the haters admit it or not!)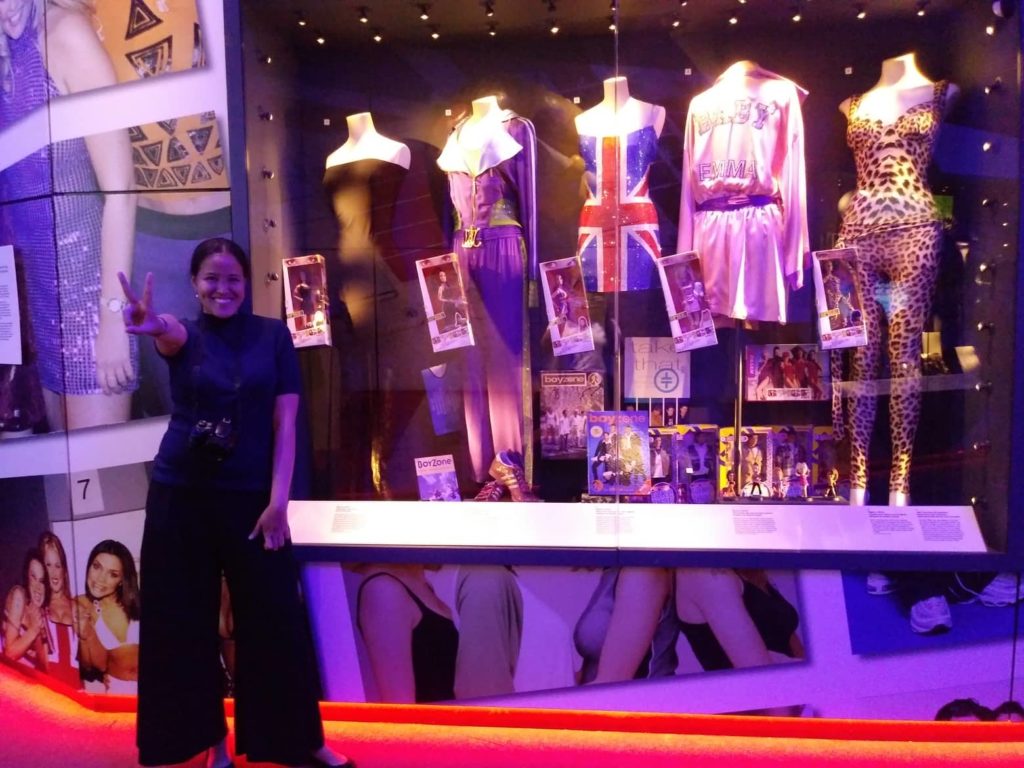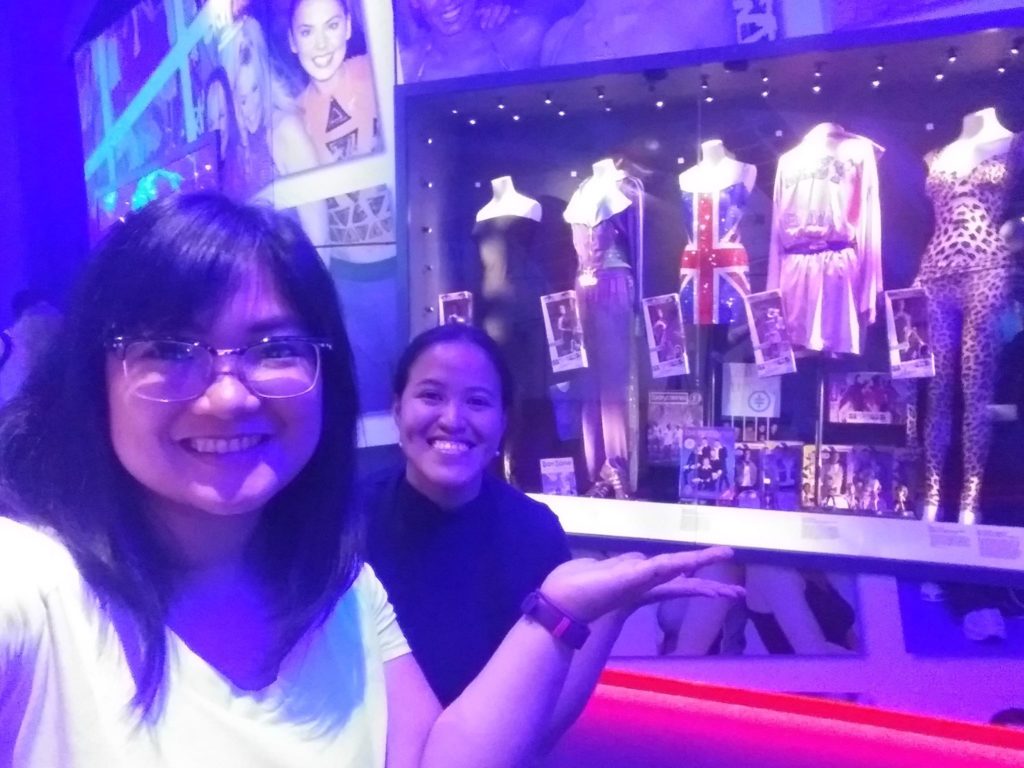 Other girl groups that emerged from this era include All Saints, B*Witched, Solid Harmonie, Honeyz and SugaBabes.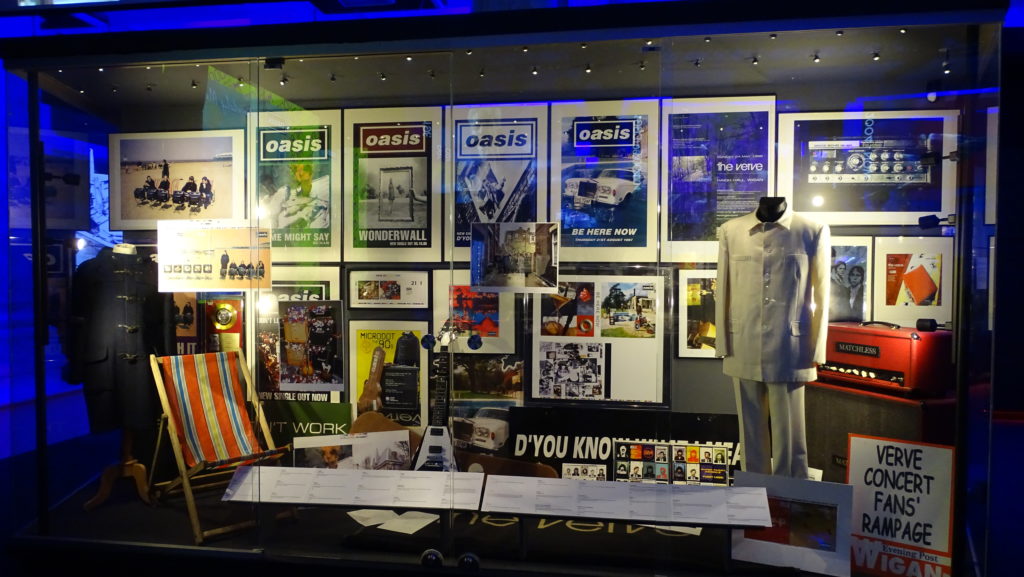 The Rock and Alternative Bands from this era include Oasis, Blur, Suede and more. Sorry, I can't say much! LOL
2000's: One Direction, Adele, Coldplay, Little Mix and many more. British Pop and Rock continues to dominate the charts!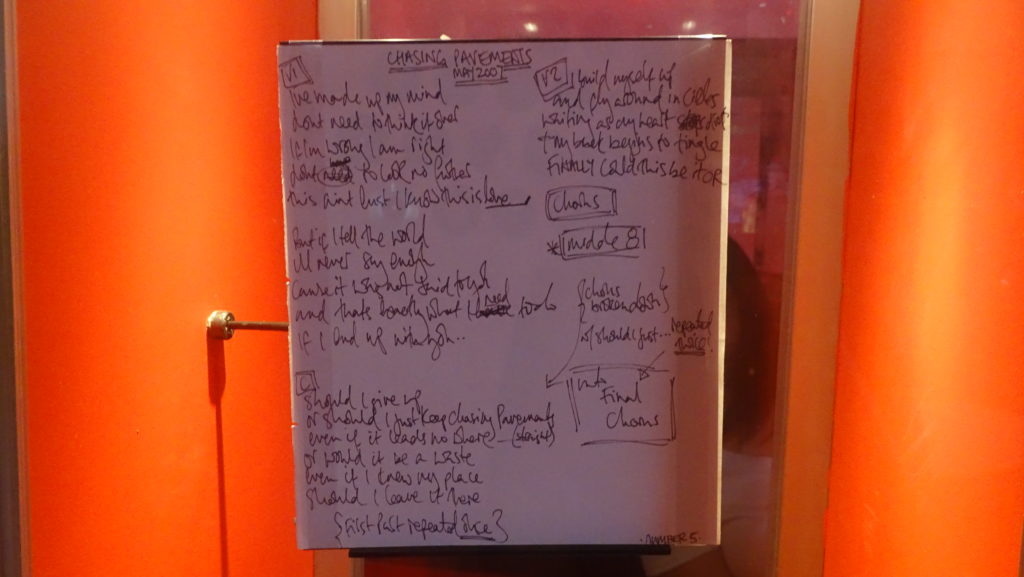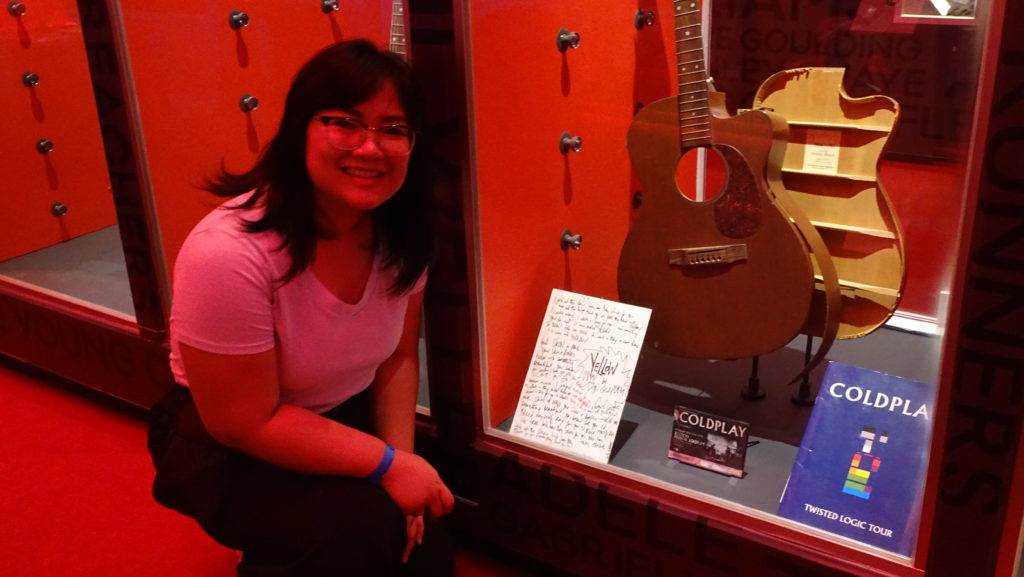 There is a section in the museum where you can learn the basics of playing guitars (lead, rhythm, bass) and drums. Time to unleash my inner Ringo Starr!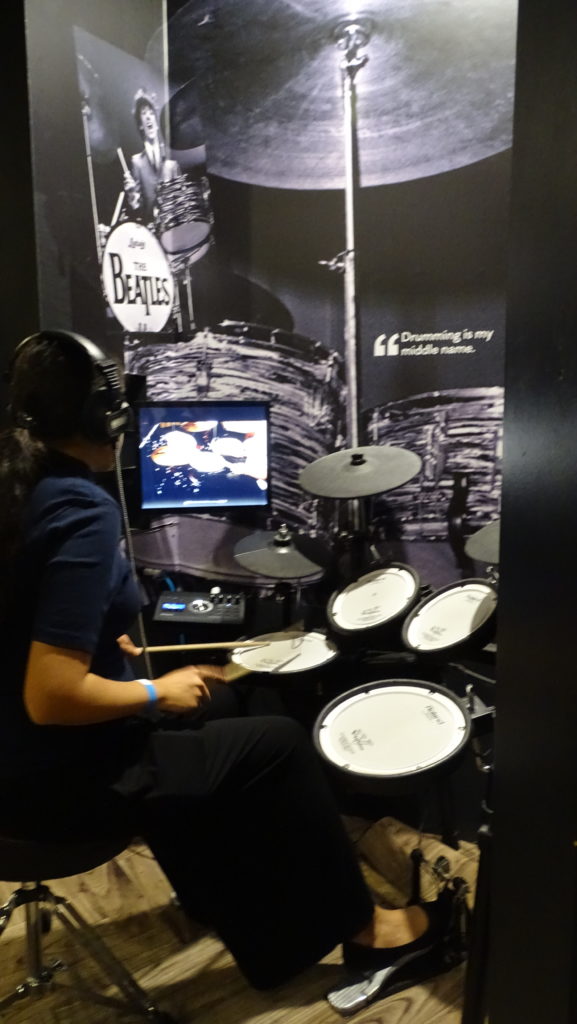 Our time in the British Music Experience wasn't enough. We had to leave immediately in order to catch the train to London.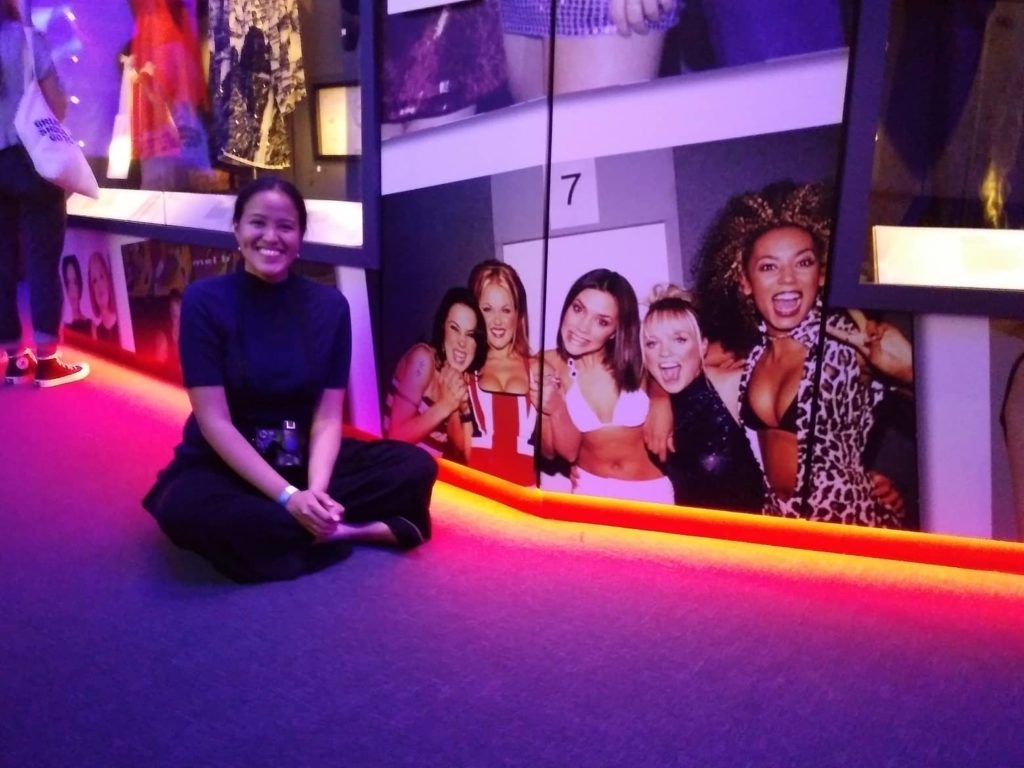 Music is so powerful. Even if I am currently focusing in filmmaking, I still believe that music is much more powerful compared to films. A special song automatically brings you back to a certain moment in time when that track was released or when you first held that album. I am forever grateful to music. It became my escape during the most challenging chapter of my life.
So thank you, Spice Girls. Thank you also to The Beatles especially George Harrison because your legacy lives on and you're still making us mere mortals feel happy and reflective with your songs.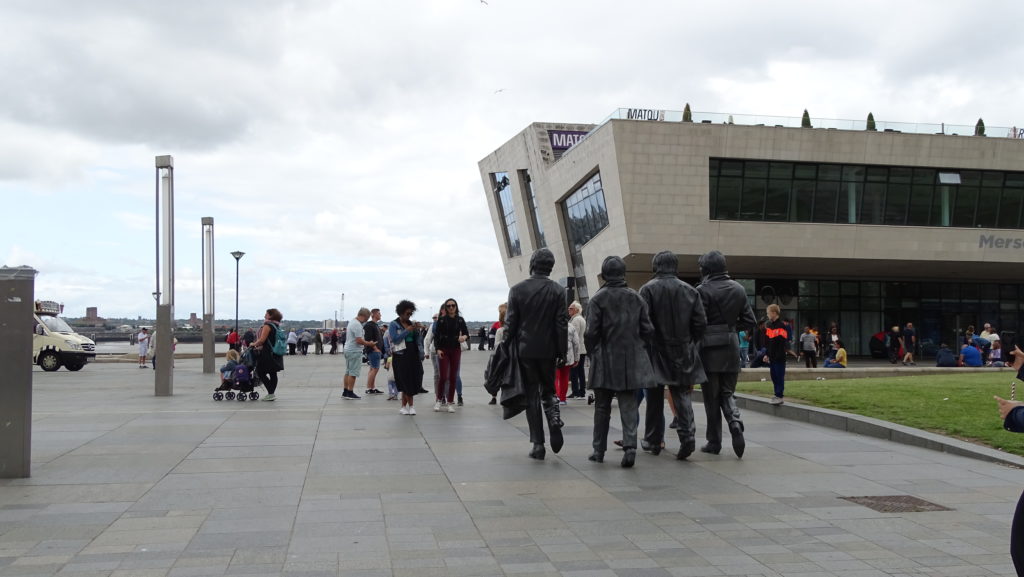 Who are your favorite British Pop and Rock acts? Do you like The Beatles? What about the Spice Girls? Share away and let the music play! 🙂