LIVERPOOL is always in the bucket list of musicians and music lovers all over the world. The main reason? It is the hometown of the Fab 4 – John, Paul, Gringo and Ringo a.k.a. The Beatles.

Before embarking on this trip, I have to admit that my knowledge about The Beatles is limited. Yes, I know some of their songs, I developed a crush on Paul McCartney when I was a young girl when I saw him sing 'Here, There and Everywhere' on TV, I admired John Lennon courage in promoting peace and for writing the songs 'Woman' and 'Imagine', I think Ringo is one of the coolest rock stars ever and I am just amazed by the vibe George Harrison brings. There's something about the way he moves… attracts me like no other Beatle.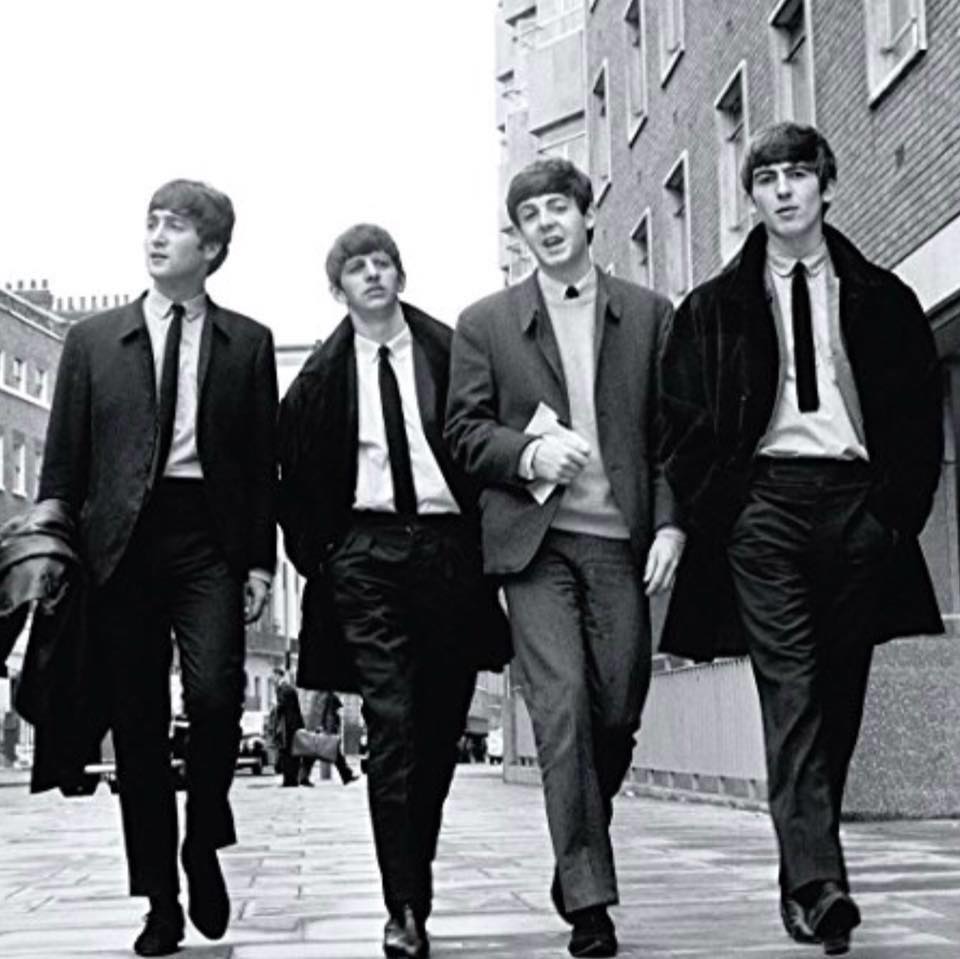 But yep, that wasn't enough.

The temptation to watch the George Harrison: Living in a Material World in Netflix months ago was strong, but I wanted to go to the birthplace of the Fab 4 before I devote more than three hours of my life in that documentary.


Since one of my best pals ever Maire is in the UK the same time that as I am, we figured out that there's no other better place to meet up than in Liverpool. First of all, she's in love with Paul. Second, I have this unexplainable admiration for George. Why unexplainable? I don't know… I don't know. I can't explain! Haha! But I find him mysterious being 'the quiet Beatle'. Third, the existence of the British Music Experience Museum, which houses some of Britain's Best Music Memorabilias. Must. Go. No. Matter. What!

THE TRAIN JOURNEY TO LIVERPOOL
From Wolverhampton Station, I took the train to Liverpool Lime Street. It's funny to think that there were times years ago when I thought of just buying a ticket to that station from London, but I never had the courage to do it. Now is the perfect time. She's got a ticket to ride and she don't care *winks*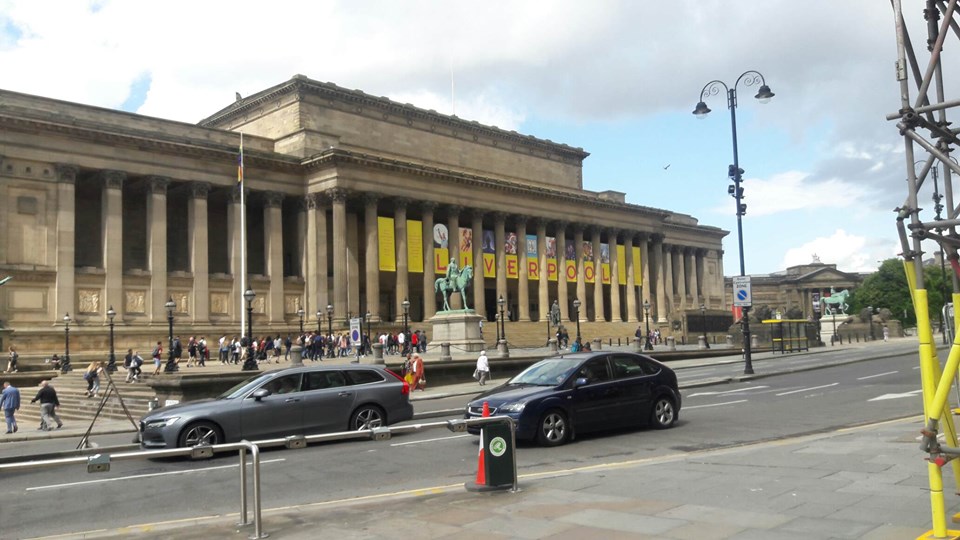 Here comes the sun and I feel fine! Despite the delays in the train schedule, I arrived in Liverpool Lime Street with a rather nice weather (it was raining a day before that's why I was worried).



WHERE TO STAY ON A BUDGET: Tune Hotels Liverpool

I booked Tune Hotels Liverpool via Agoda because of two different reasons: It fits our budget, the reviews are good and it is just walking distance away from Albert Dock, where most of the museums/tourist spots were located. This turned out to be a good decision despite the fact that I spent almost an hour looking for the accommodation (No Wifi access).

It's my first time to stay in a Tune Hotel and this one didn't disappoint. Maire and I decided to meet here after eight months! She came all the way from Belfast and landed at the John Lennon Airport.

If we had more budget, it would be nice to stay in Hard Days Night Hotel, a Beatles-inspired accommodation that is a must for hardcore fans. Maybe one day I will!

We didn't waste any time since we only have 24 hours in Liverpool. The first agenda? The Beatles Story!
THE BEATLES STORY: Immersing in Beatlemania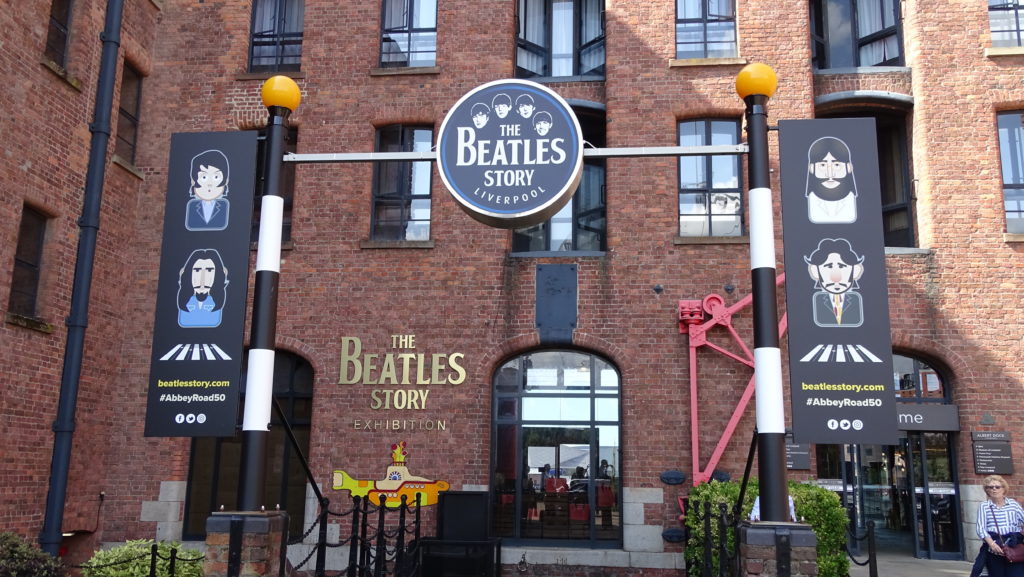 Reminiscing my trip to ABBA Museum in Stockholm, Sweden way back in 2016, I realized that visiting a music museum dedicated to a band is the best way to know and appreciate its legacy. We made The Beatles Story as our first stop in order to know the band's history and understand why they're considered as the Best Band Ever. The group officially broke up in 1970 yet their legacy lives on. What's with these guys anyway?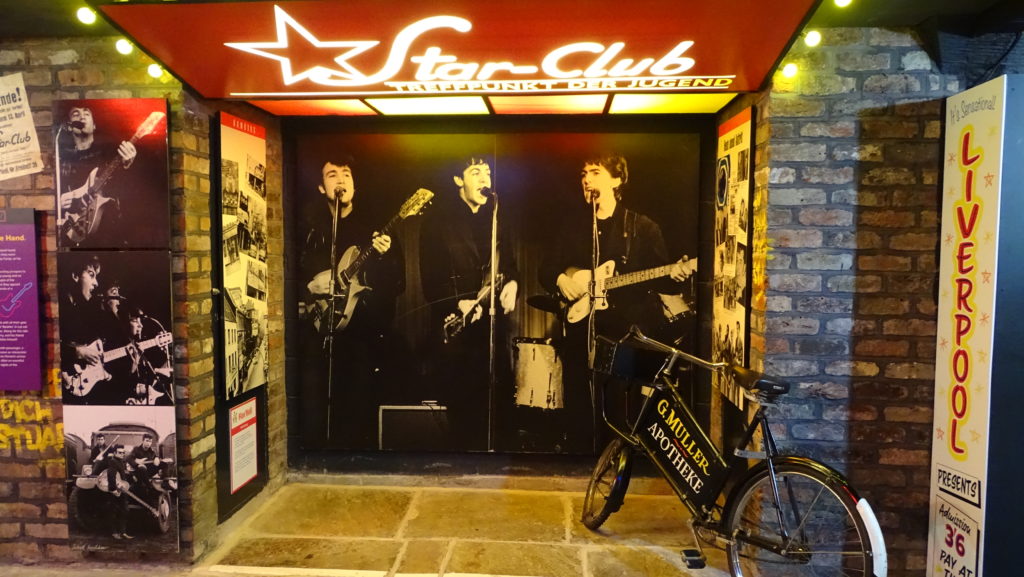 I can say that The Beatles Story Museum is a must-visit not only for Beatles fans, but for music lovers in general. It will make you appreciate the humble beginnings of the group and how finding a good manager with a vision makes a difference. Any band can make it big with one hit single, but longevity depends on how you evolve as an artist.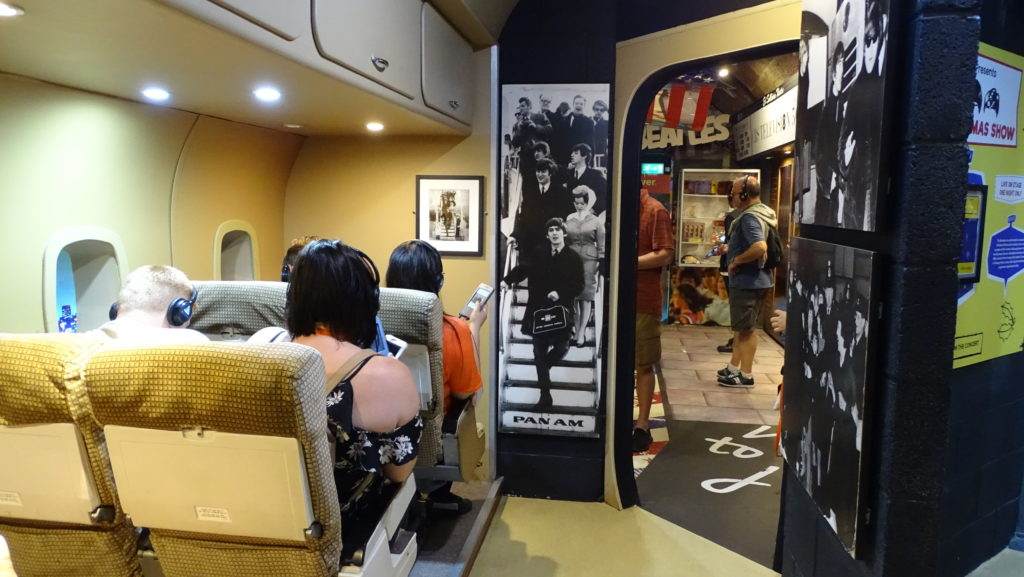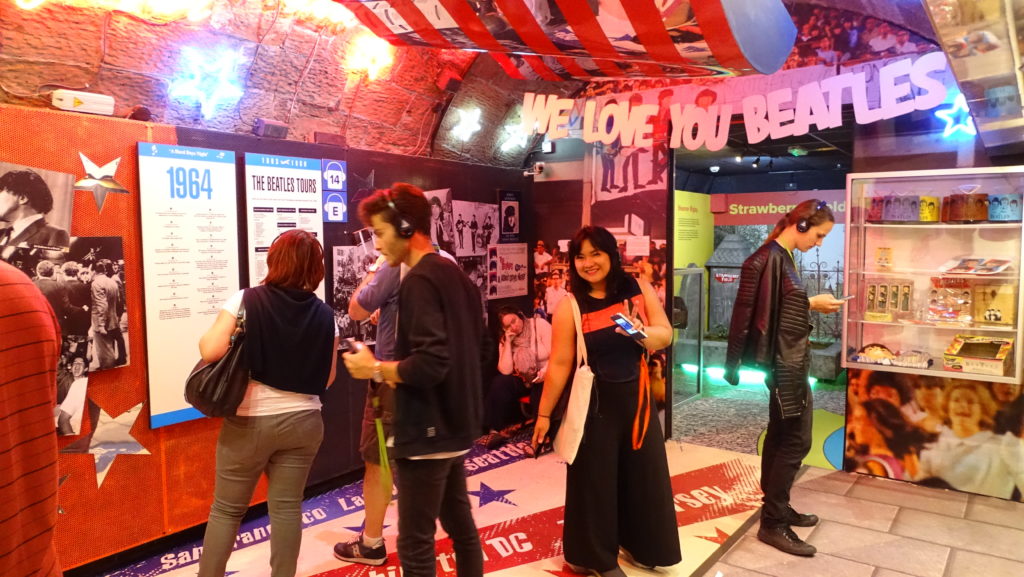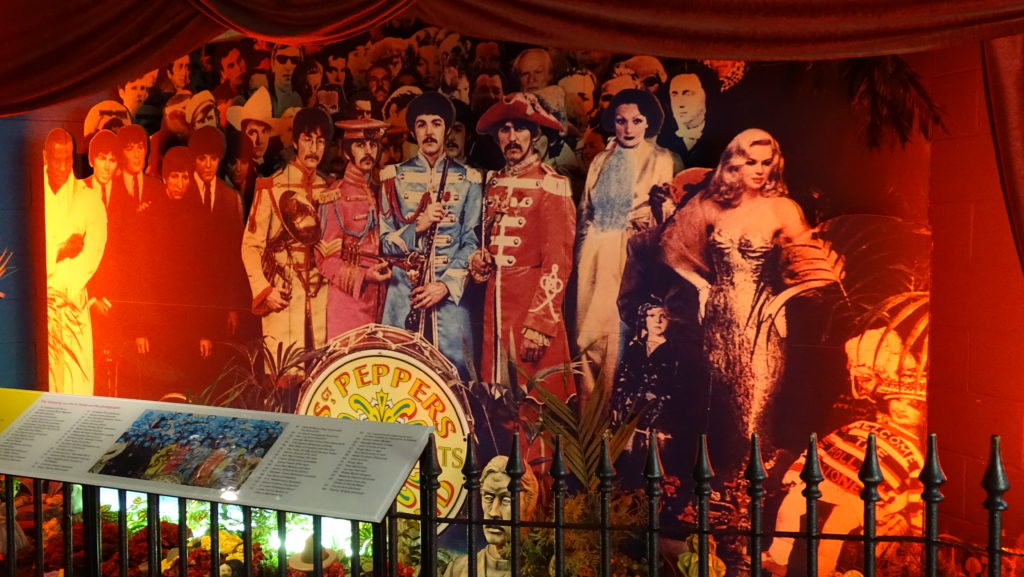 Apart from their work as a group, there is also a special section dedicated to their solo works. There's also the Fab 4 Café and Store where you can buy souvenir items.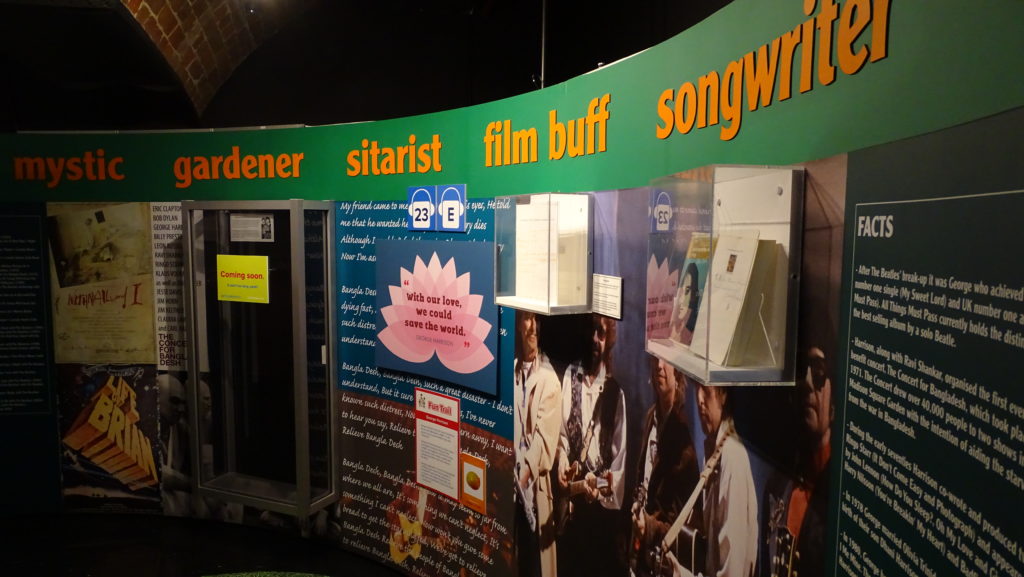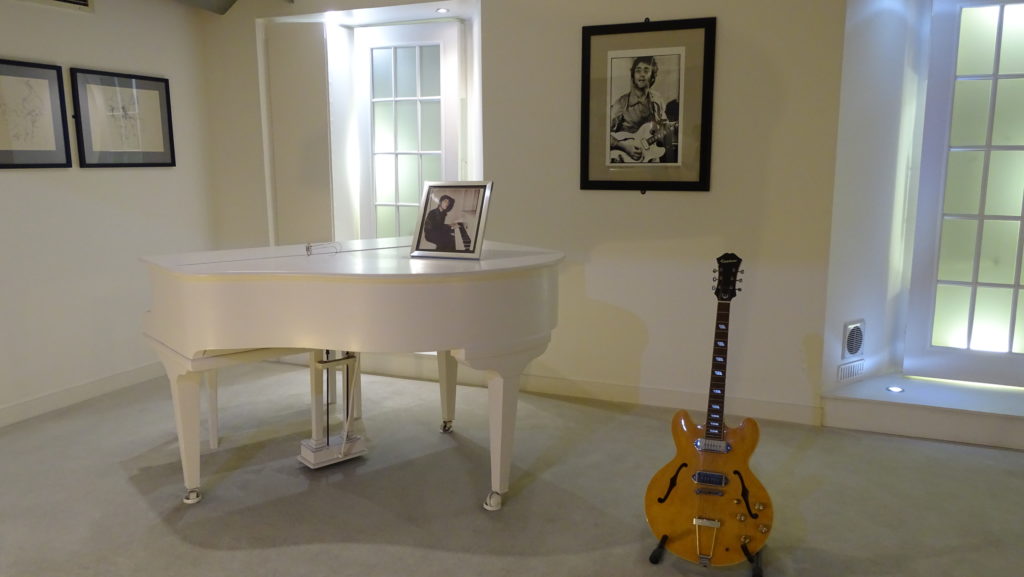 The Beatles Story Admission Ticket in Liverpool
I will write a more detailed post about The Beatles Story Museum soon!

STROLL AND SNACKS ALONG ALBERT DOCK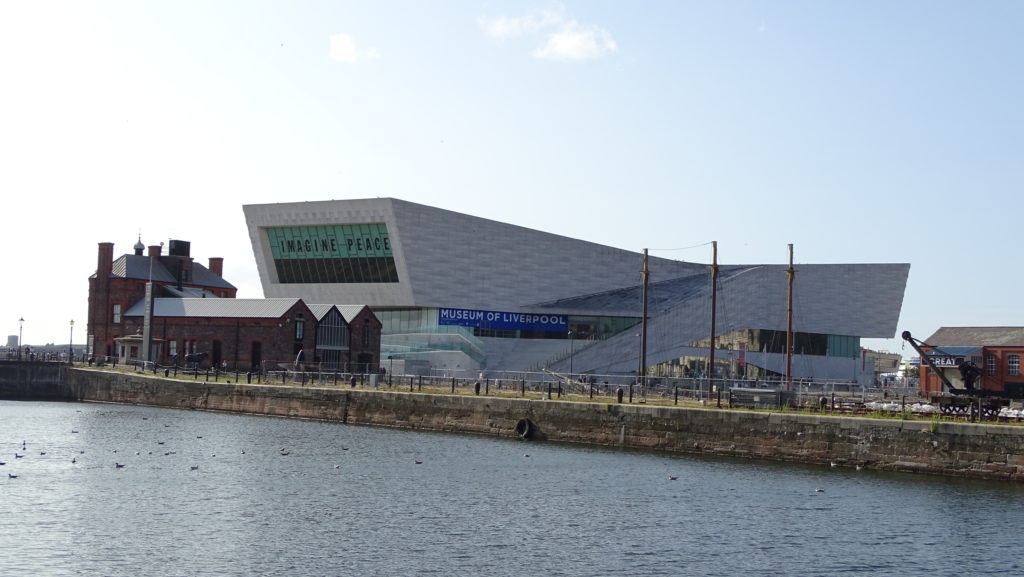 We were thirsty and hungry by the time we left The Beatles Story. We decided to skip some of the museums in the area like the Museum of Liverpool, TATE Liverpool and the Merseyside Liverpool Museum. Sadly, most of them were already closed by then. To make us feel much better, we sat in one of the outdoor food trucks and bought some chips.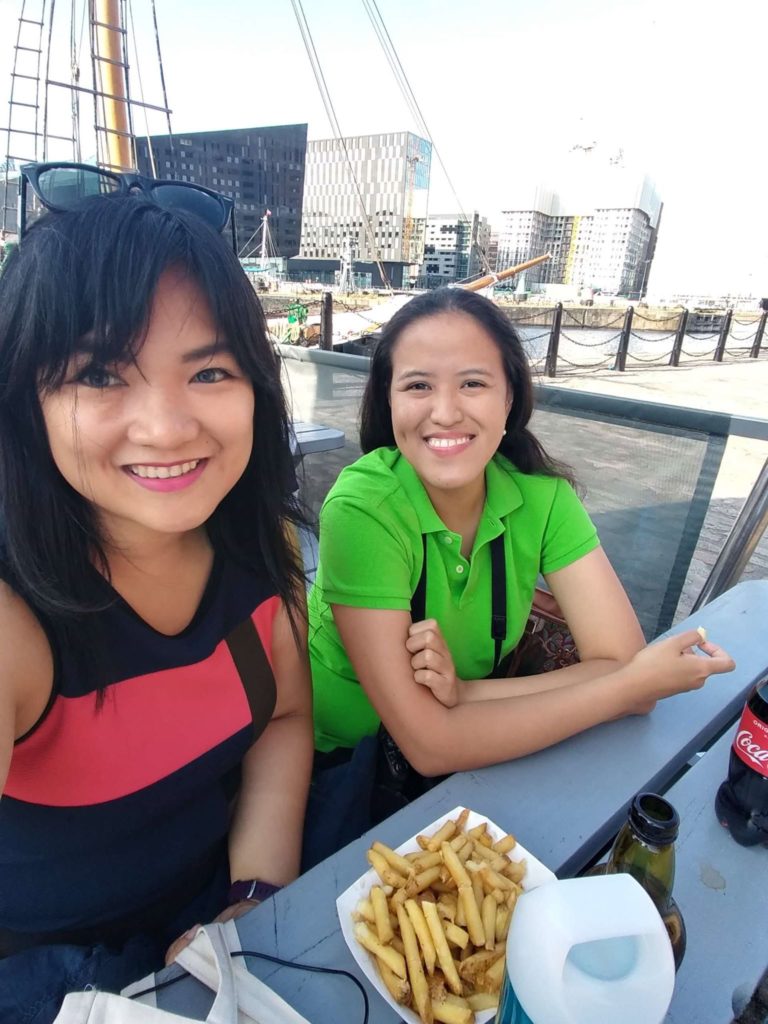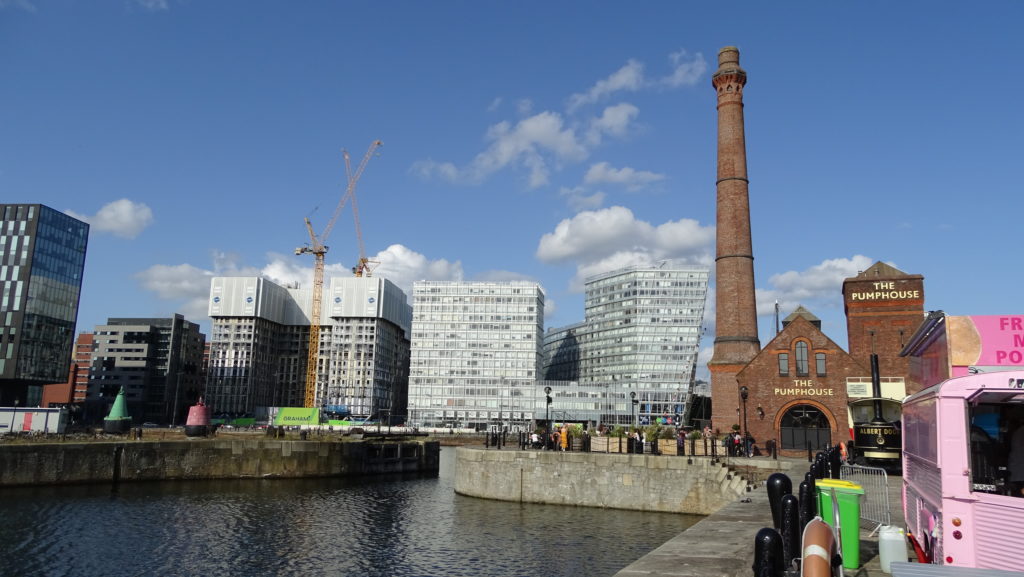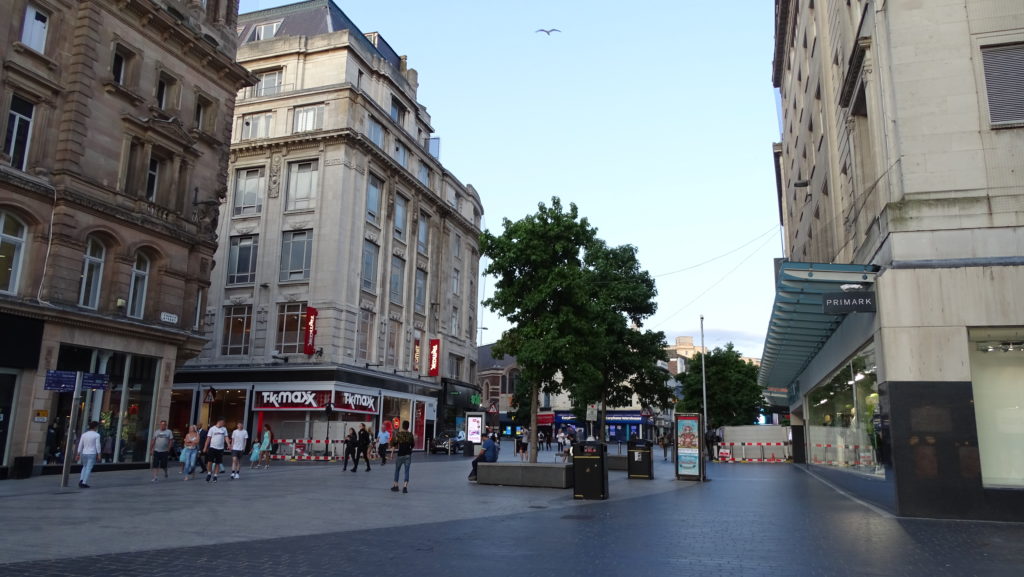 For dinner, we settled in a Korean Restaurant. Time to satisfy our Asian food cravings!


MATHEW STREET: CAVERN PUB AND MORE BEATLES TRAIL AT NIGHT
I personally didn't want to call it a night after dinner. I was determined to look for a local pub where we can have a pint and just catch up. Why not go to the Cavern Pub?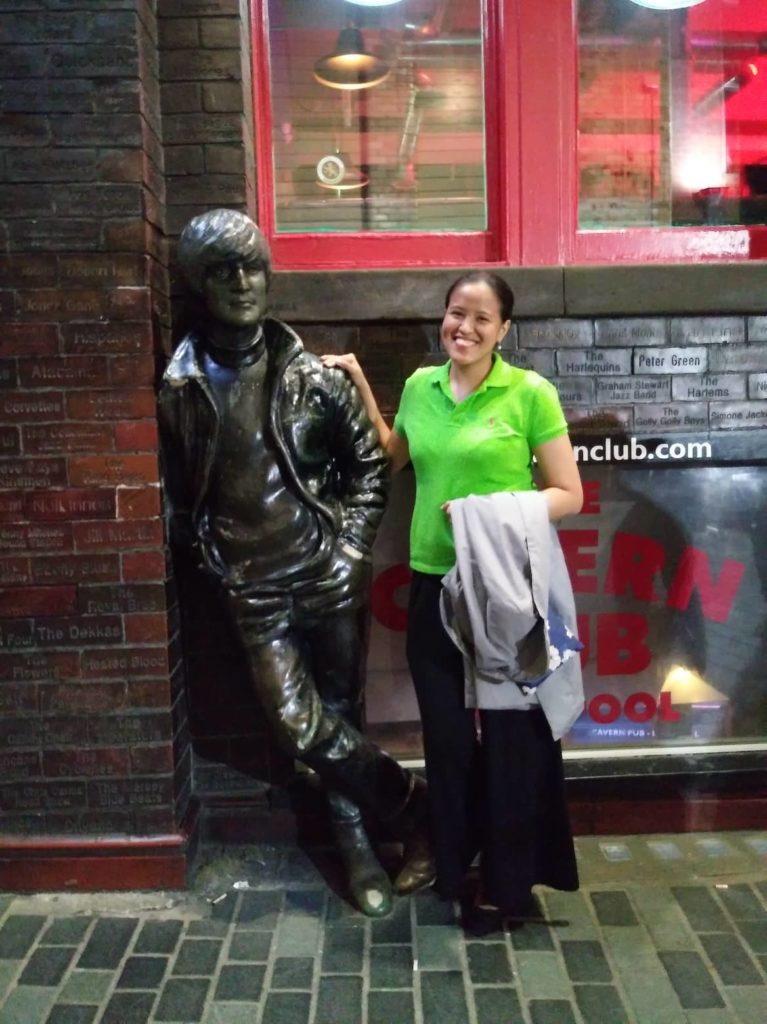 So we did! Luckily, there's an ongoing open mic for musicians who would like to share their music to the public. Maire and I were a bit hesitant at first (we're just shy to be honest) but one lovely fella encouraged us to come inside and make ourselves feel comfortable. He even showed a jacket on display that was once worn by the King of Pop Michael Jackson. Yi-hee!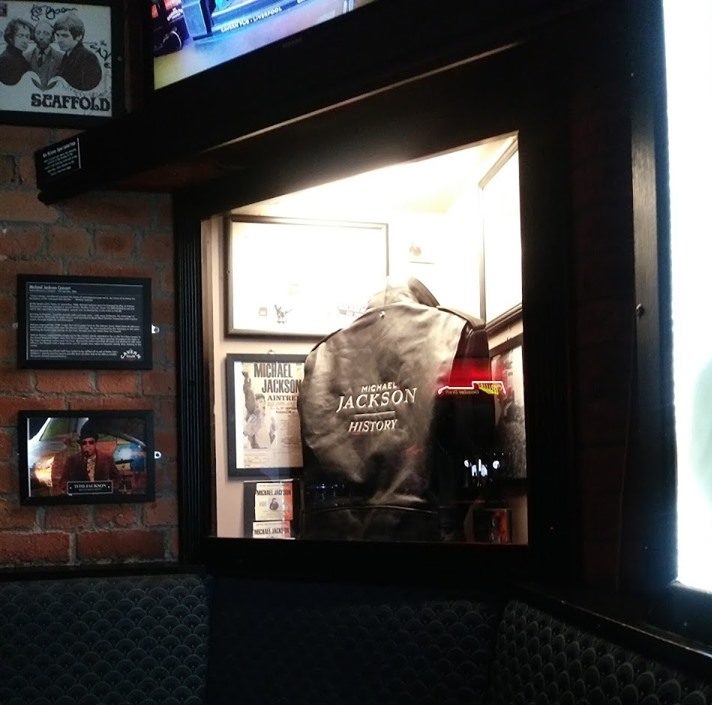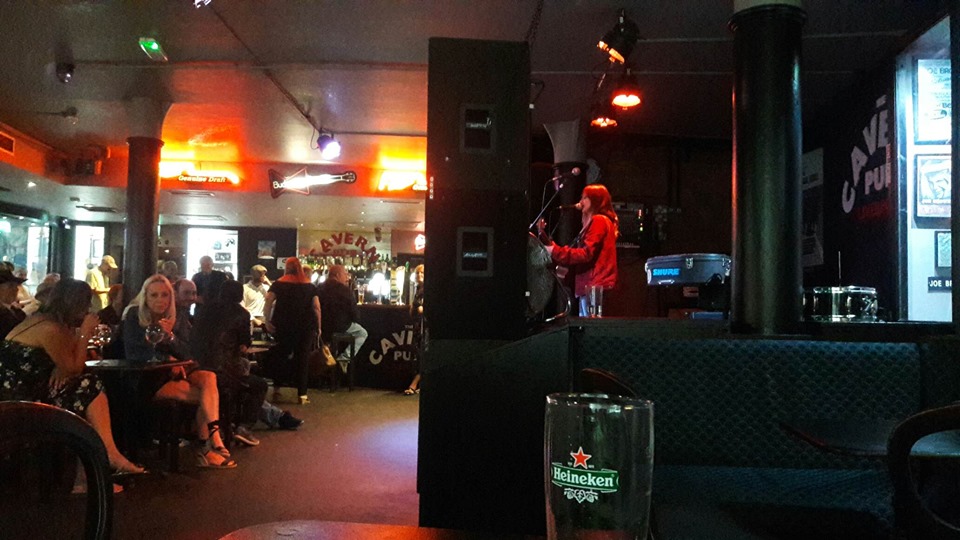 I settled with a large pint and relaxed by watching musicians, whom I believe come from different parts of the UK, take pride in presenting their own compositions to us. I can't help but imagine the Fab 4 and their humble beginnings.

In Mathew street, there is another Beatles Museum called 'Magical Beatles Museum'. It is said to be the biggest Beatles museum curated by a fan. We weren't able to check what's inside, but we took a photo outside that night anyway.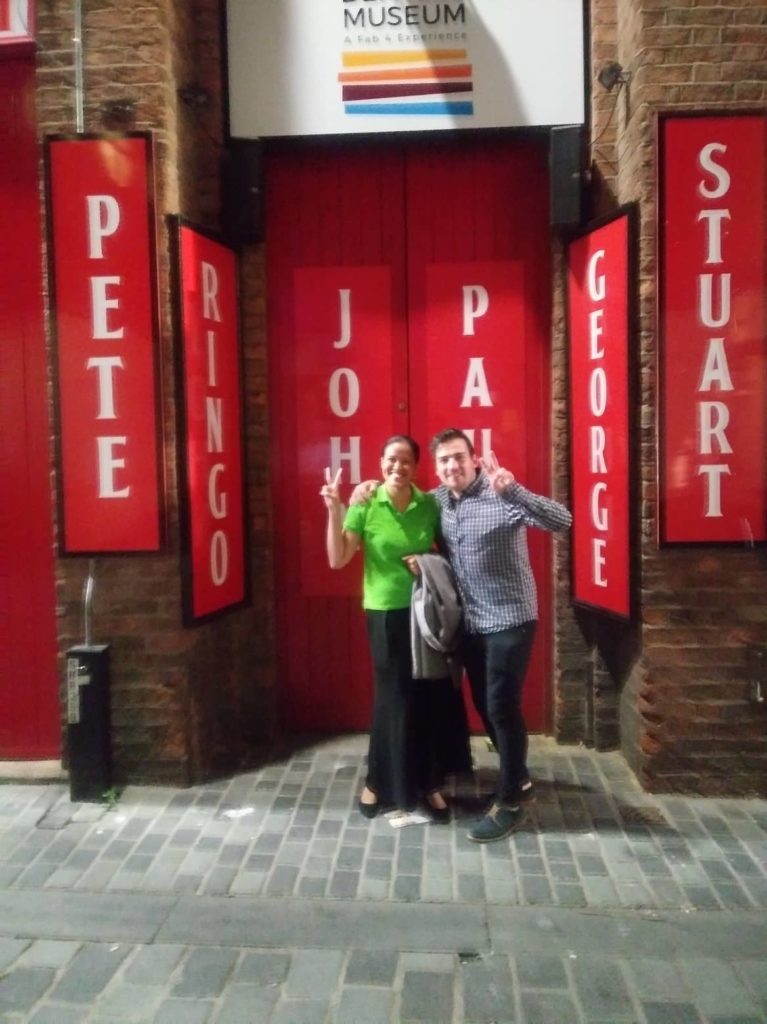 THE BRITISH MUSIC EXPERIENCE
The temptation to take several Beatles-related tours like The Beatles Magical Mystery Tour, Hop On/ Hop Off Tour of Liverpool or the Guided- Walking Tour is strong, but we don't have the luxury of time. Also, the other museum I want to visit and spend my hard-earned money on is the British Music Experience. If you want to know more about British Pop and Rock music, this is the place to be!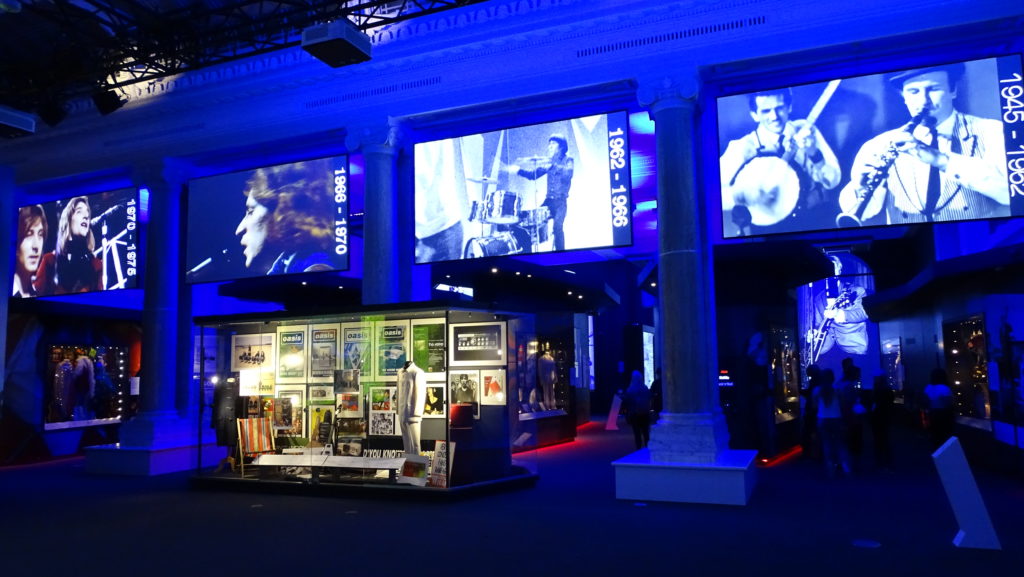 "I WANT TO WORK HERE!" I whispered to Maire as we enter the museum. You will see a stage where a number of bands will perform virtually. We were able to catch Boy George and the Culture Club. Hello, 80's!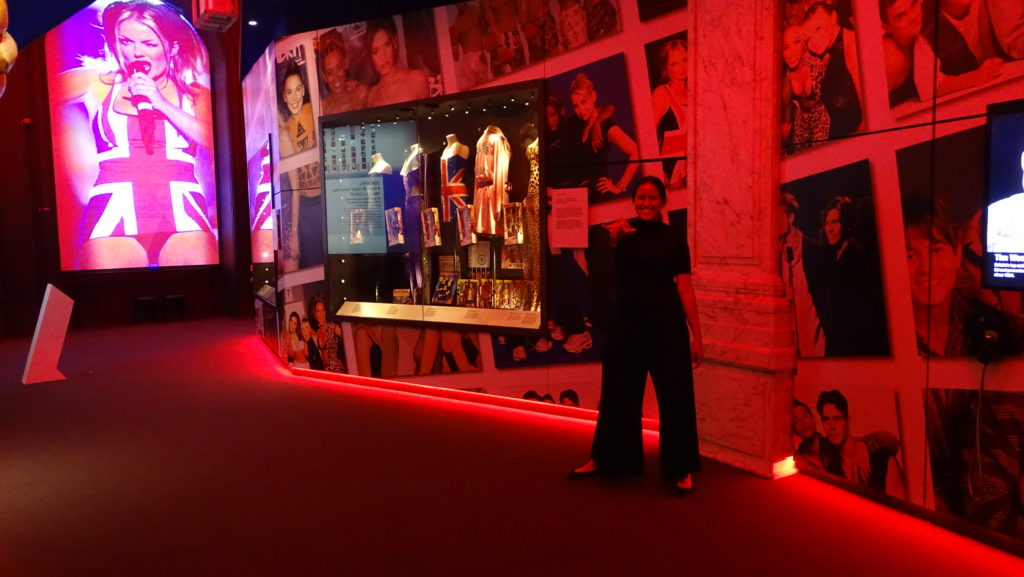 Like 'The Beatles Story' museum, the British Music Experience deserves a separate blog post. The highlight for me is the 90's era section which features Take That, All Saints, Oasis and of course, THE SPICE GIRLS!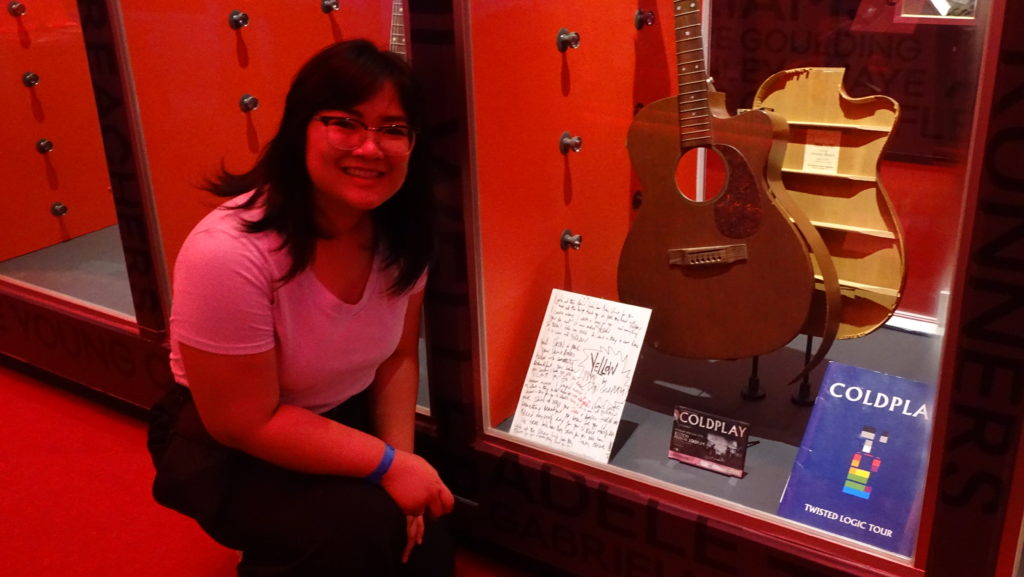 Fans of iconic British acts like The Beatles (of course lol), David Bowie, Queen, Elton John, Oasis, Adele, Spice Girls and many more are featured in the museum. There is also a section where you can try and learn how to play musical instruments. If I had more time, I'd spend more time in learning how to play the drums. Unleashing my inner Ringo Starr! Peace and Love!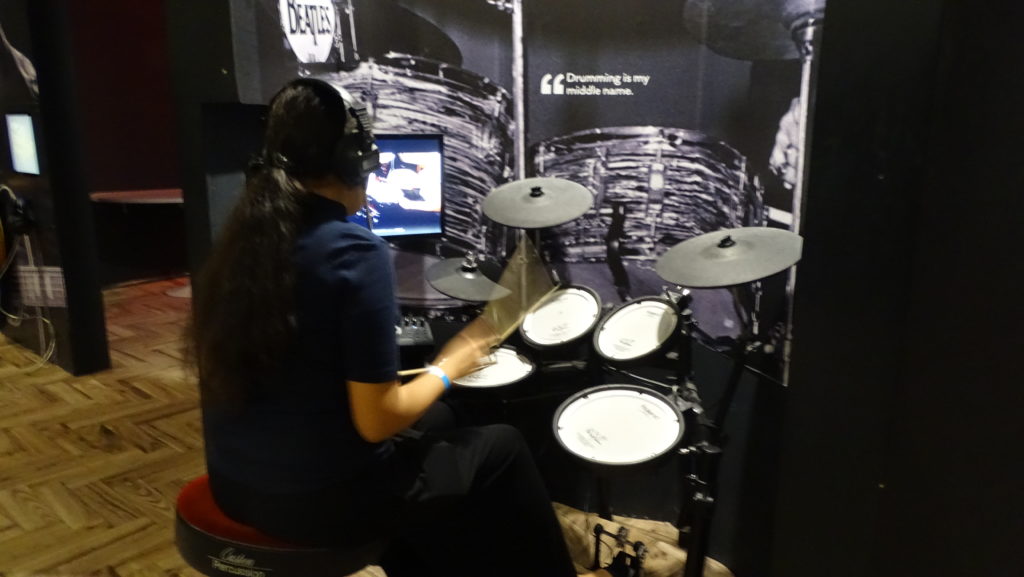 Our short stay in the museum reminded me of the reason why United Kingdom is my dream place in the first place. Music is a big part of my life and most of the musicians I look up to and inspired me to keep going in life are from this part of the world. This deserves a much more comprehensive post so wait for that!
British Music Experience Admission Ticket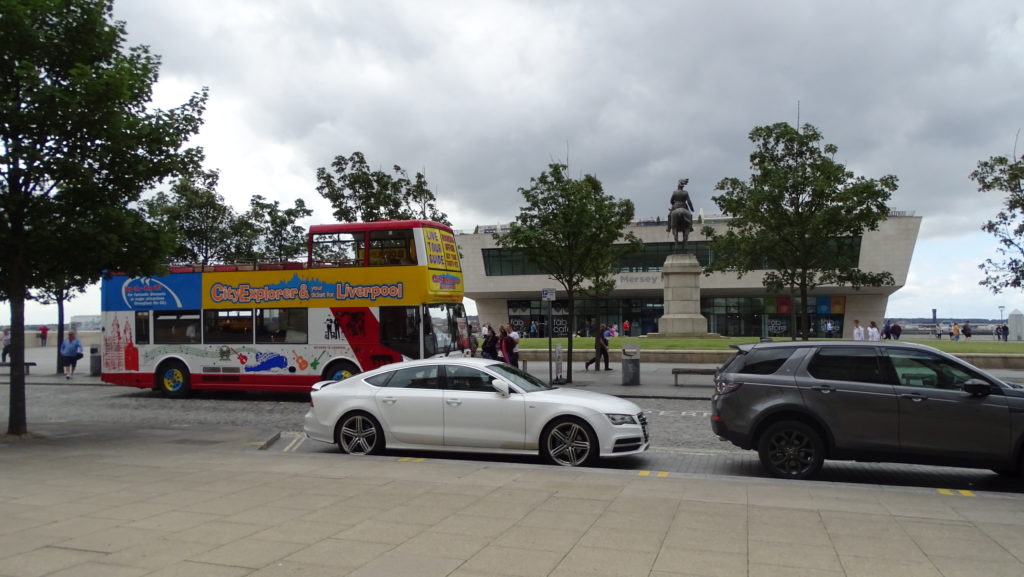 The time has come for us to take a three hour train ride to London. We had a great time in Liverpool and we promised we'll be back to do all the Beatles-related tours.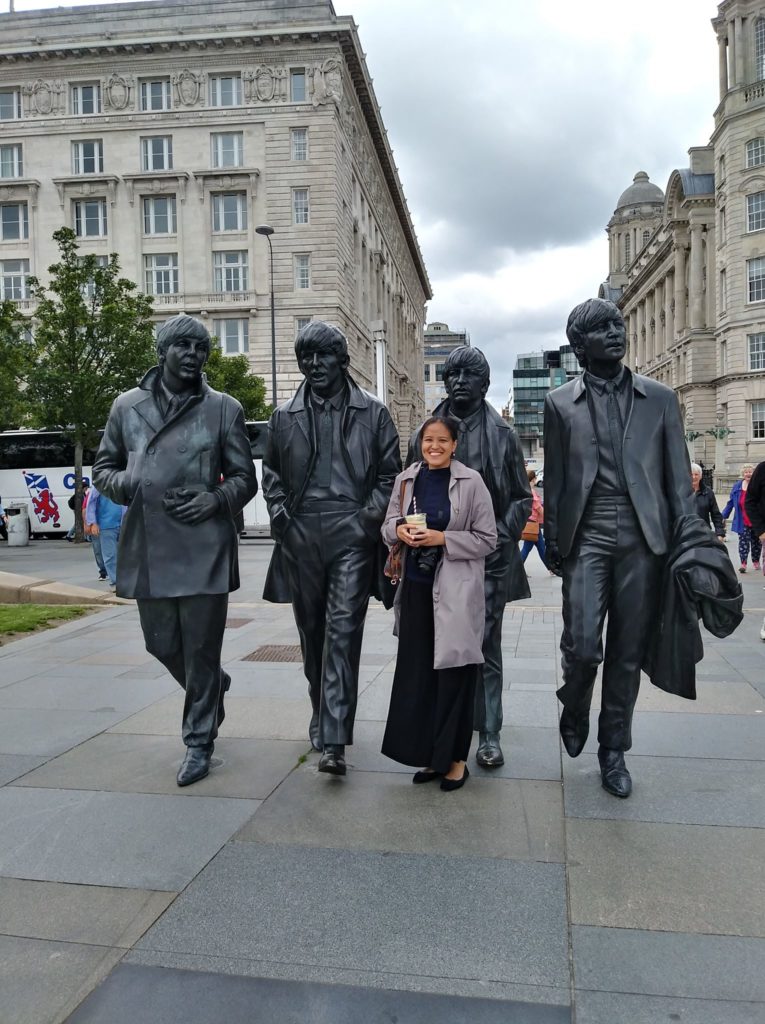 So yeah.. I guess that's it for now. It's A Day in the Life of a 'new' Beatles fan! Also, that song is perfect for train rides tbh.

Have you been to Liverpool? Are you a fan of The Beatles? What are your favorite songs and who are your favorite British pop and rock acts?