Compared to my early travel blogging years, I didn't really have a lot of trips last year. I only joined a beach trip once. If ever I went somewhere, it is either work-related or an emergency. Vitamin Sea, I need more of you!
I noticed on my Instagram feed that the beach towel industry is booming. One of the companies that caught my attention is Tesalate due to the good reviews and attractive design selection. I admit that I don't really invest much in travel-related items. I wear what I find in my closet and just buy anything when I need it. Also, they're bulky.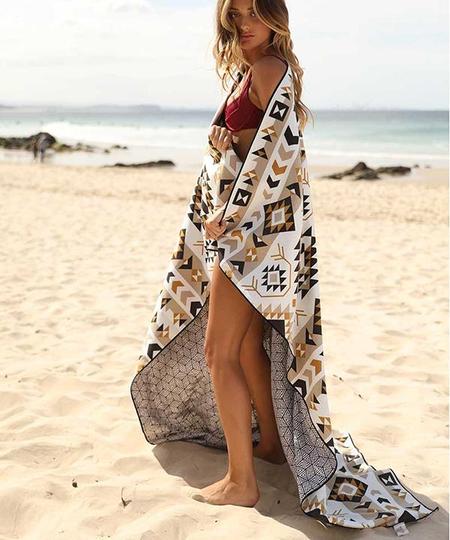 Who would have thought that lounging in the beach with your towel is possible without taking those sneaky bits with you when packing up?
More than a month ago, I received a package from Australia. What amazes me is the fact that I received the parcel in just 2 days. It was in time for our weekend trip to New Forest. Tesalate is not late! (See what I did there?)  😛
TESTING THE 'INTO THE WILD' TESALATE TOWEL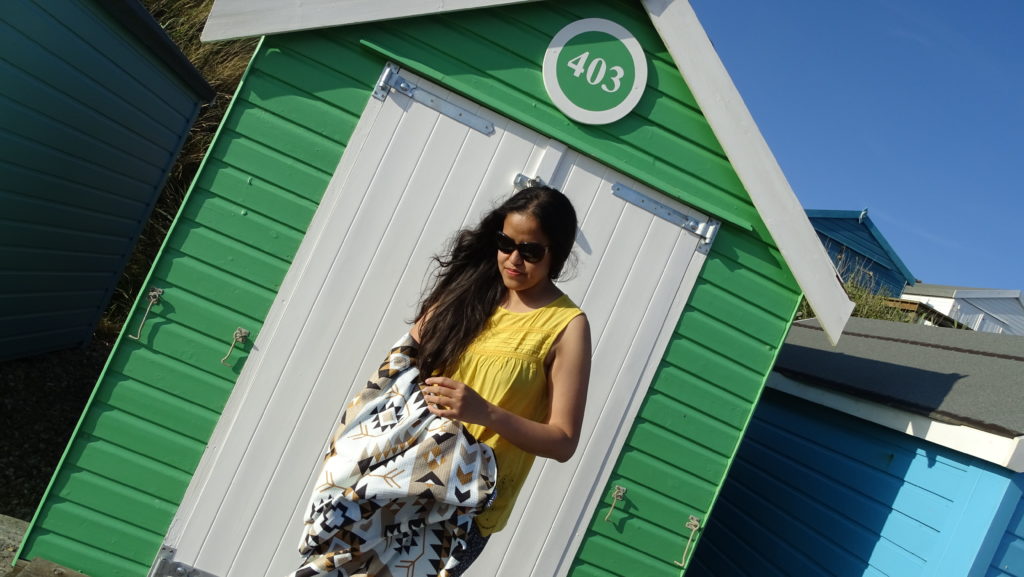 With the eye-catching Into the Wild design of Tesalate big towel, it's perfect for both beach outings and pool parties. So it's not just for beach use, but also for swimming pool use where there is no sand.
When you use the towel, it may absorb all the wetness quickly but at the same time, it dries off instantly. In just one hour or less of drying it under the sun, you can use safely store it in your bag after swimming.
Moreover, the absorbency properties of the Tesalate beach towel is truly amazing. Soak it in water and hang it under the sunlight to see how fast it dries off. Unlike other traditional towels, this one can dry itself off without the need to wring the towel out or spin it dry.
The best part is that when you use this towel on the beach, you don't have to worry about sand sticking to the fabric even if it's dripping wet. Believe it or not, the sand just tend to glide off of the towel without any effort to remove them.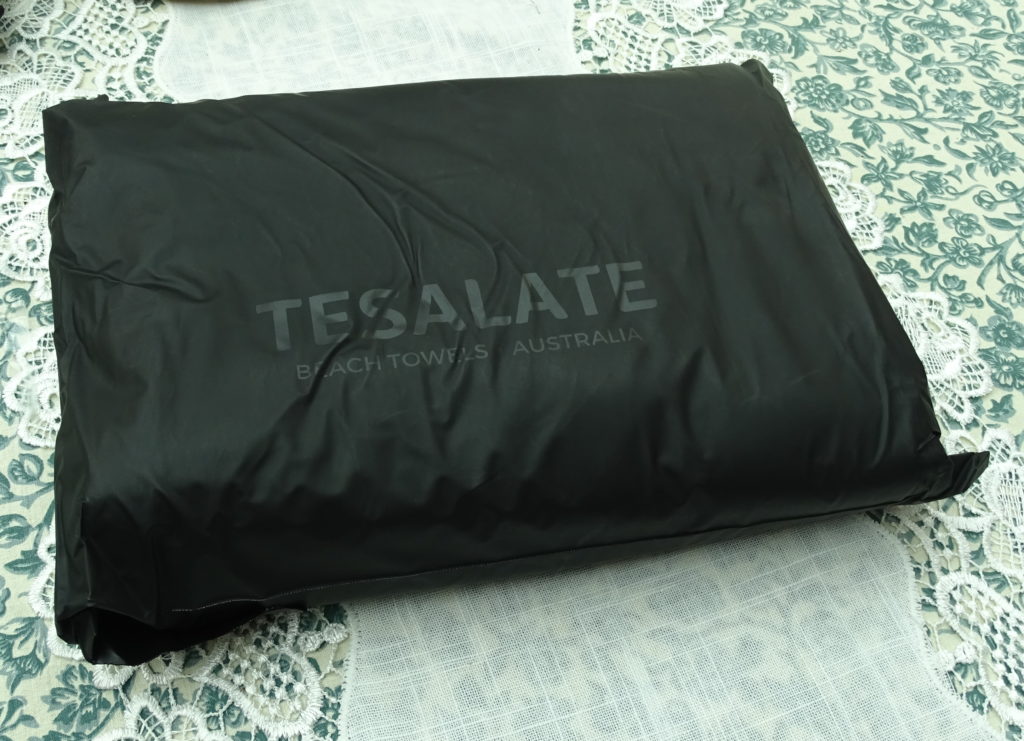 WHAT MAKES IT A GOOD BEACH TOWEL?
Compact: With a compact beach towel like Tesalate, you can easily fit it in your bag while on-the-go. Whether you're headed on an overseas vacation or just a simple out-of-town travel, this towel is convenient to use and store.
Absorbency Properties: There's no need to wait for hours before it completely dries off because it's thin enough for fast drying. You can use this quick-dry towel several times a day since it quickly zaps moisture. Also, it can absorb up to a liter of water which is essential when going to deserts.
Lightweight: Traveling can be so inconvenient with a fully-loaded luggage. Good thing bringing a towel doesn't add much weight on your small bag with the Tesalate beach towel. It's ultra thin and light for all types of travels and vacation trips.
Sand-free: What sets this apart from other beach towels on the market today is the sand-free feature. It's designed with Absorblite microfiber technology that is essentially 80 percent polyester and 20 percent polyamide. These materials prevent sands from sticking to your towel while on the beach.
THE VERSATILITY OF THE TESALATE TOWEL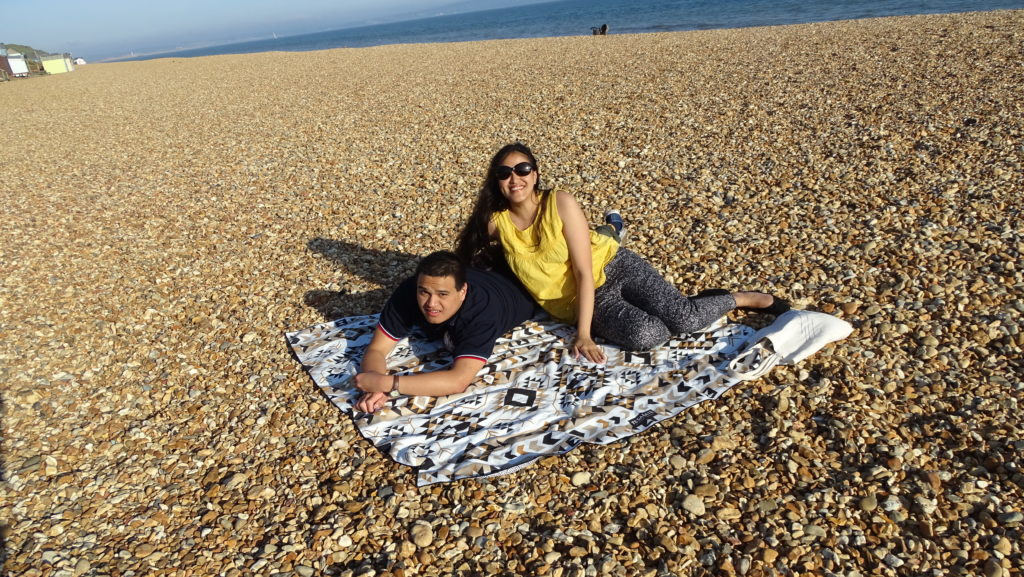 When I received the package, my mum and brother were the ones who were more excited in unboxing. They were more thrilled to finally use it when we walked towards Milford-on-Sea for an afternoon break.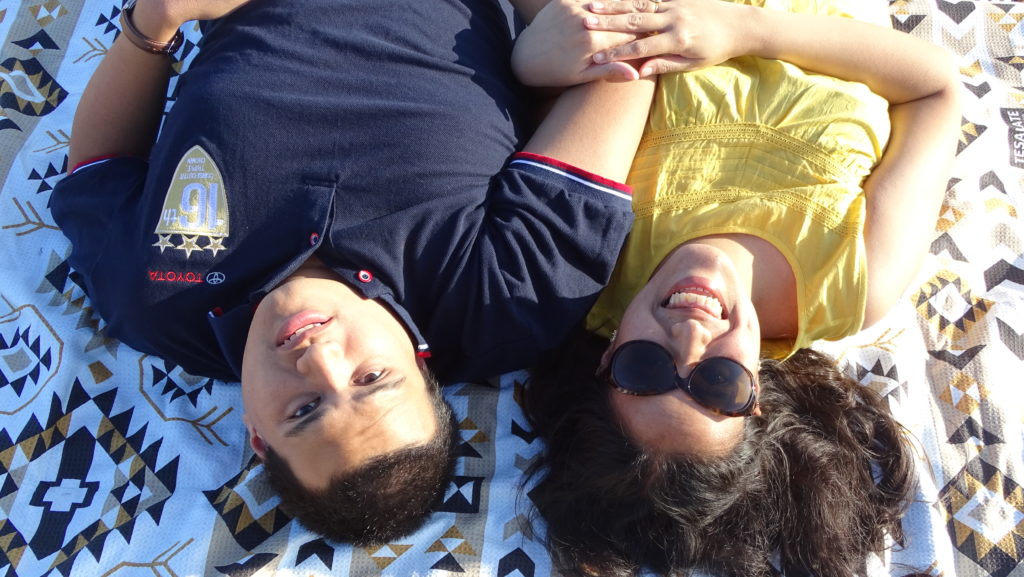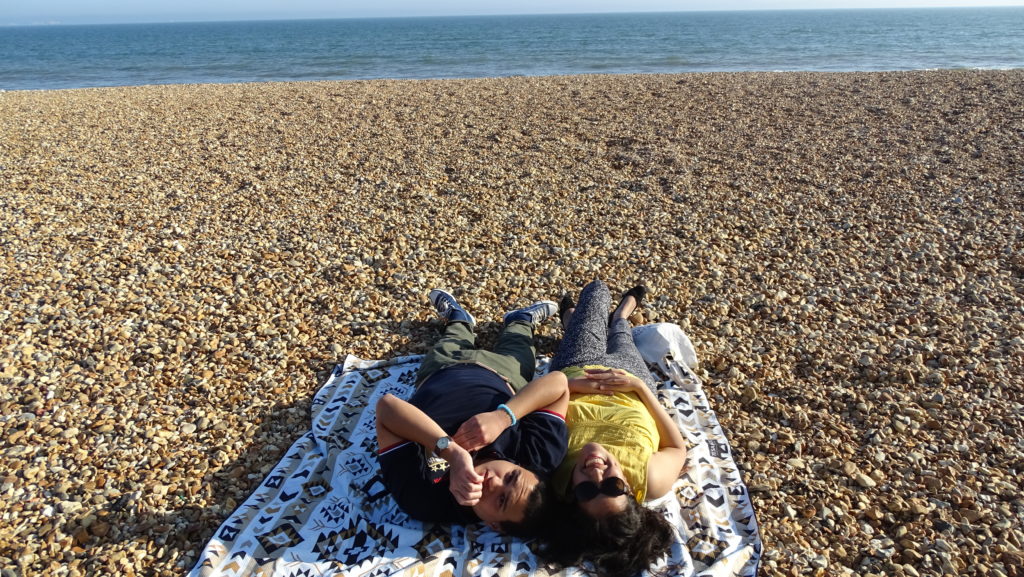 The best asset of this product is its versatility. It doesn't only act as a regular beach towel. You can also use it as a picnic mat, yoga mat or even a wall piece which you can also use as a background for your YouTube channel or photos.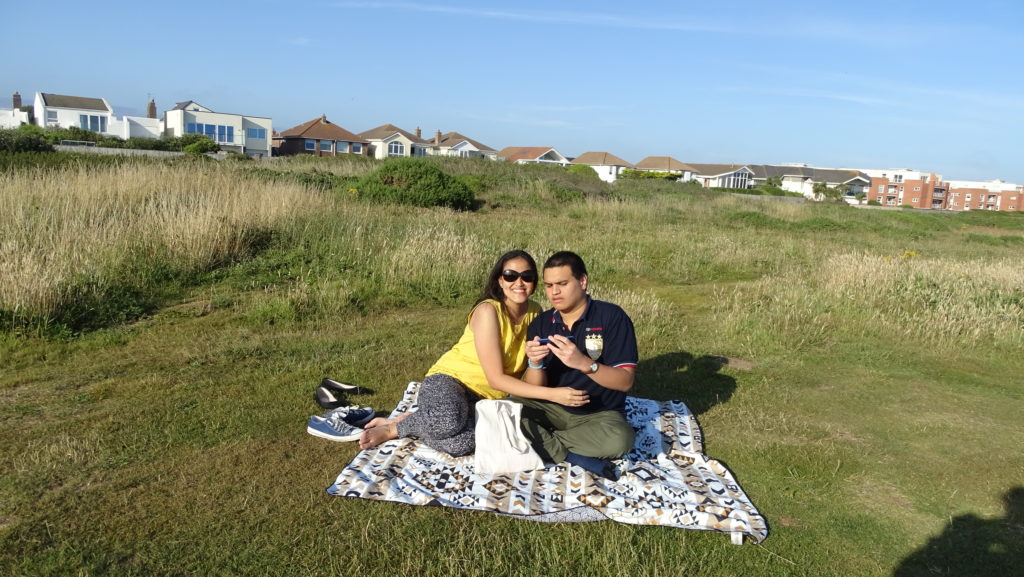 Woot. We can just bring this anywhere and sleep whenever we feel like doing so! We plan to bring it with us on the next music festival we attend to (something similar to Brighton Pride). My mum is now thinking of buying another one which they can use in their trips once I am back in the Philippines. I on the other hand will try it in one of my upcoming beach trips towards the end of the year. Yes Boracay and Palawan, I'm coming back to your arms soon!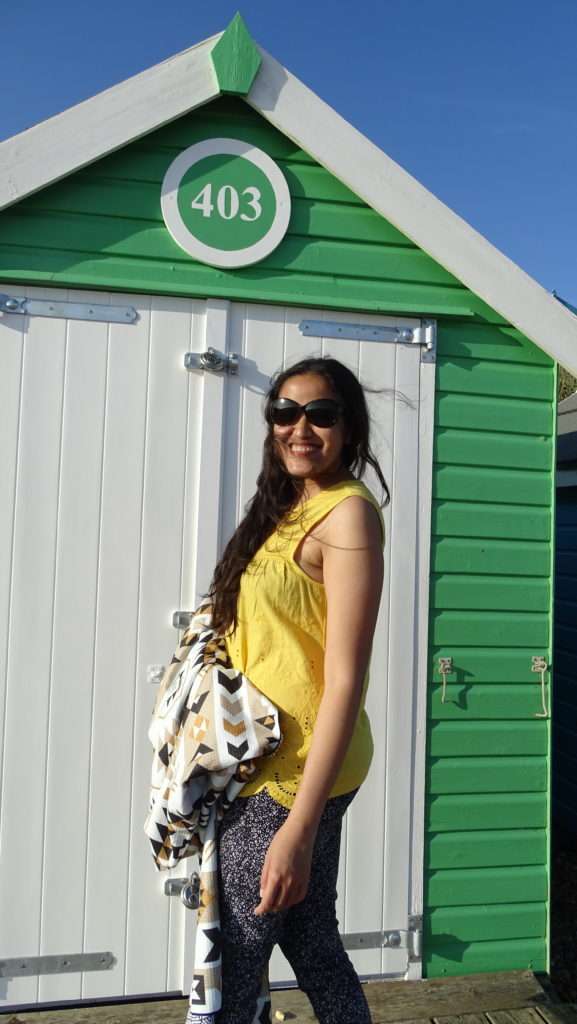 Tesalate Towels ranges from £49 to £79 GBP. You may order yours now at the official Tesalate website and get 10% off your first order!
Special thanks to Tesalate for sending me this lovely and useful product. 'Till next time!