"Why don't we book our tickets to The Beatles Story to ensure that we go there right away no matter what?" I suggested to Maire when we were planning this trip.


We decided to meet up in Liverpool after eight months of not seeing each other. She's been crazy about Paul McCartney and I cannot blame her. I even have a crush on Macca when I was a little girl. It all started with that video of him singing 'Here, There and Everywhere', which I still consider as his best love song from his days with the Fab 4. No wonder he attracted the teenage fans back in the day.


Growing up with a father who works as a Radio DJ, I am exposed to all types of music. I knew that we had a number of The Beatles records, but I didn't realize that George Harrison was a part of The Beatles despite the fact that we have a copy of All Things Must Pass.

Then one day, I stumbled upon George Harrison's version of 'Got My Eyes Set On You'. Why is the name George Harrison so familiar?


Then months ago, I came across the documentary 'George Harrison: Living in a Material World' which is almost four hours long. Geez. There must be something more to the 'quiet' beatle to have a long documentary dedicated to him. I resisted the temptation to watch. Probably visiting The Beatles Story Museum will be a better crash course to The Fab 4?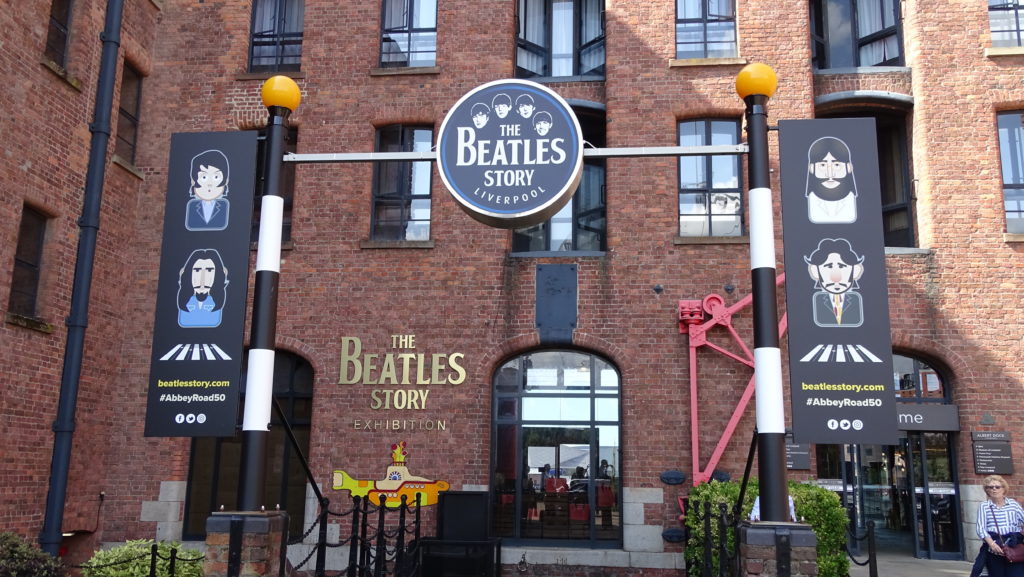 It is no doubt that The Beatles contributed a lot to Liverpool's tourism. In fact, they are the main reason why music lovers flock to this part of the UK (Football fans, I hear you. You're the second!). There are a number of museums, tours and even accommodations dedicated to them, but it is almost a must to visit The Beatles Story Museum first. And so we did!
We purchased the tickets in advance via Klook. We figured out this is better so that we won't be lazy by the time we arrive since the tickets can only be availed on the specified date (Maire came all the way from Belfast while I took a train ride from Wolverhampton + walking in different directions to find our hotel). I'm just relieved that the price offered is similar to when you buy upon arrival. An audio guide is included. Even clueless visitors like me will learn more about the band's humble beginnings.
THE CHILDHOOD OF PAUL, RINGO, GEORGE AND JOHN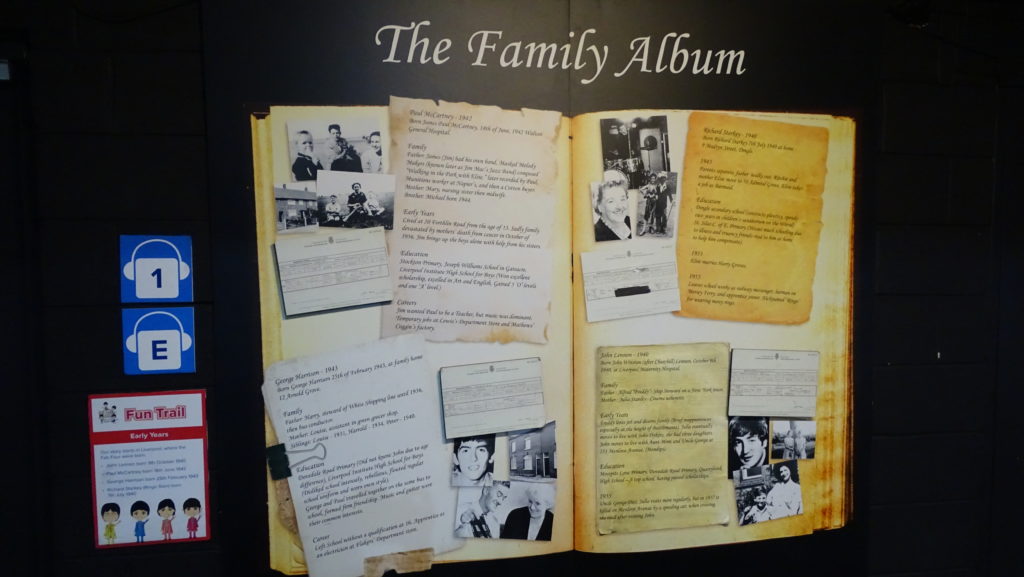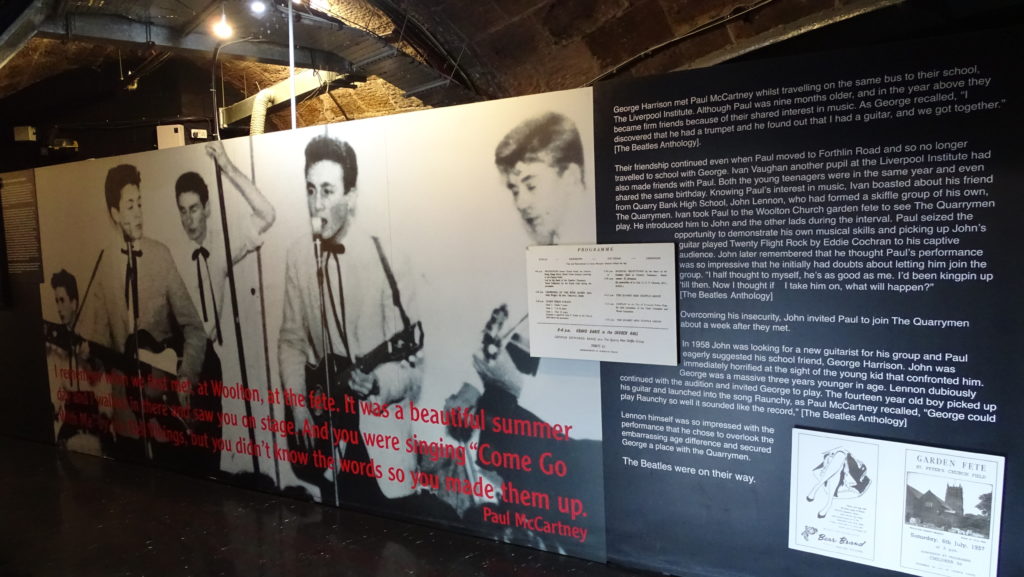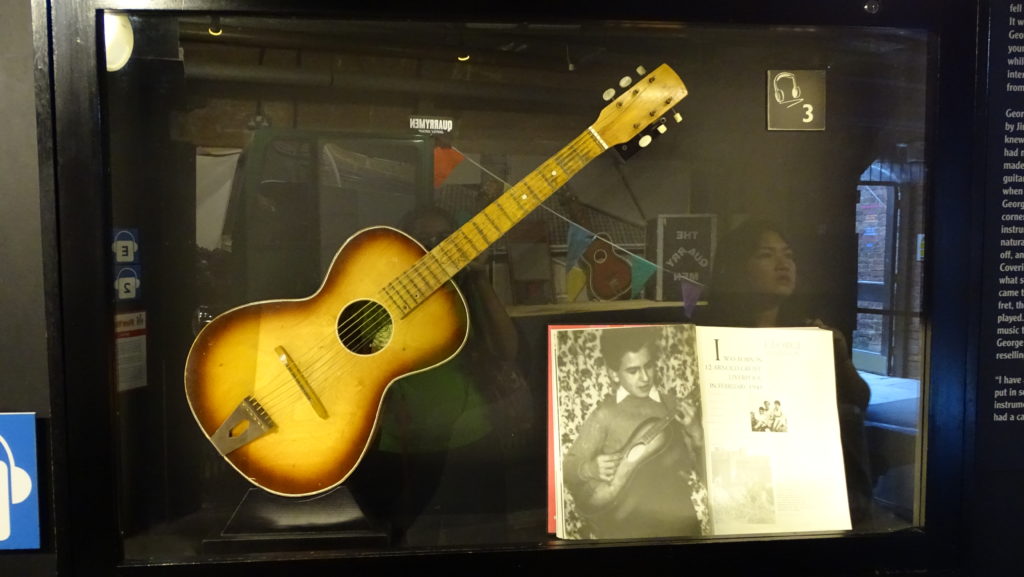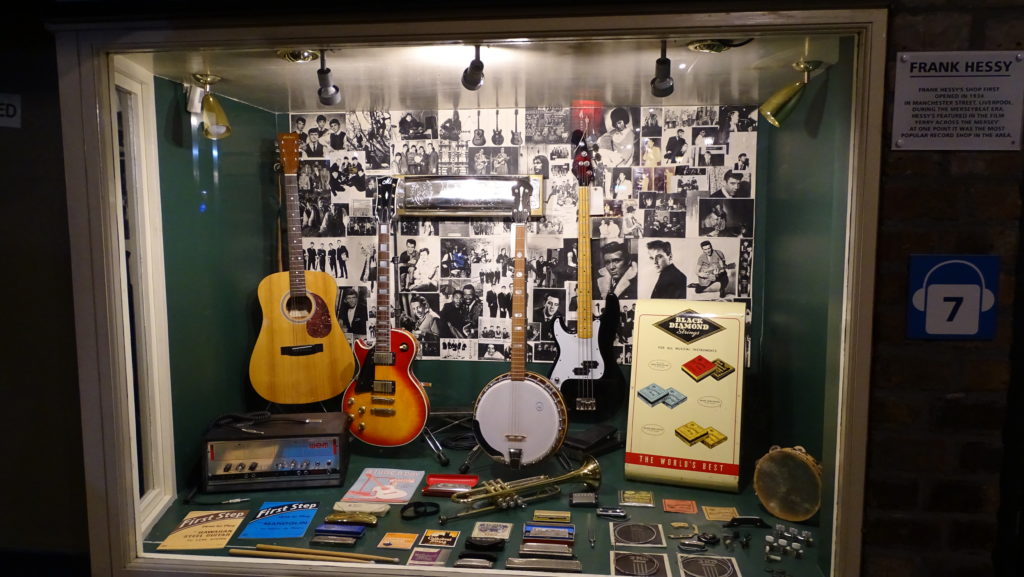 WHAT A JOURNEY: FROM THE QUARRYMEN TO THE BEATLES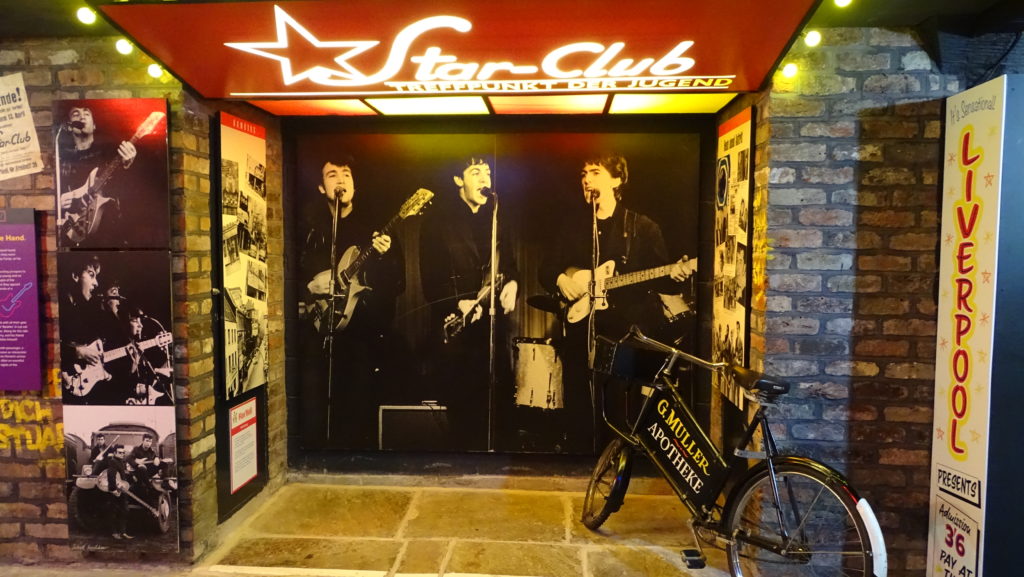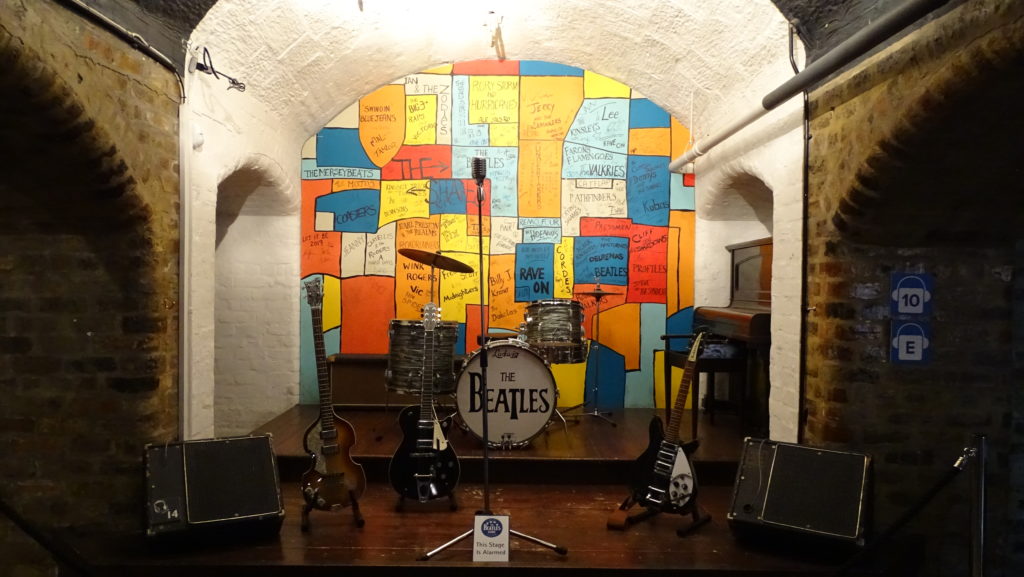 The museum have replicas of the important places of The Beatles' Journey. It starts with the family life of the four Liverpudlians to how they met and how their young group The Quarrymen captured the hearts of many. Even their time in Hamburg, Germany was discussed in the audio book plus other past members like Stuart and Pete Best. Even the legendary manager Brian Epstein has his own segment.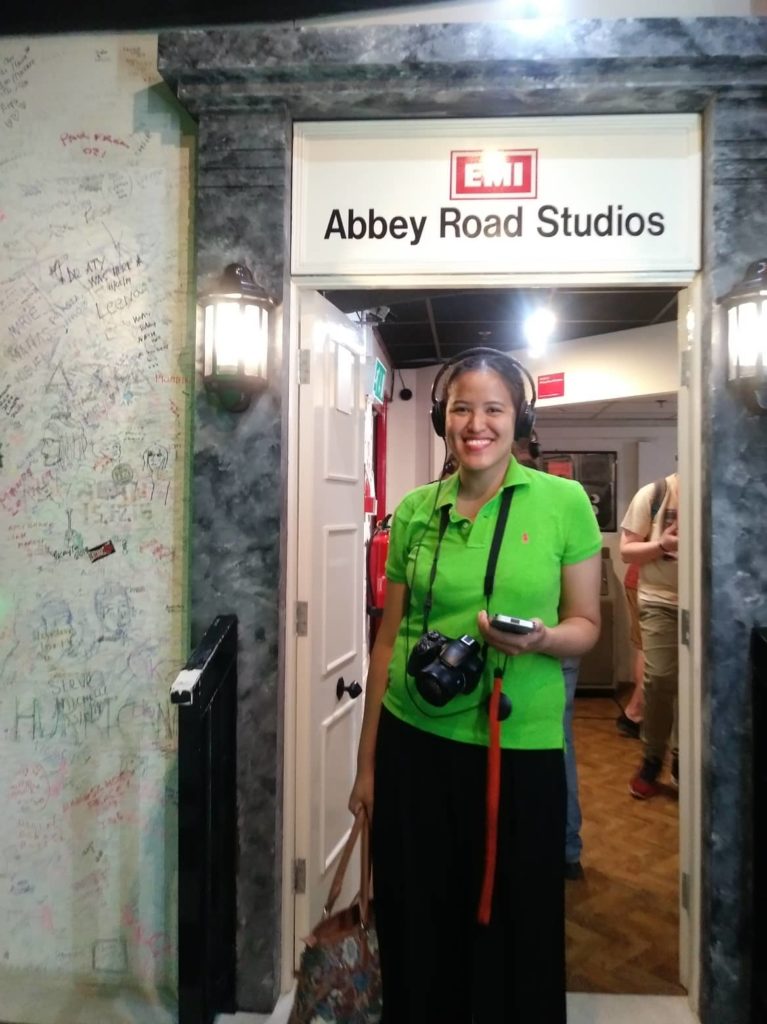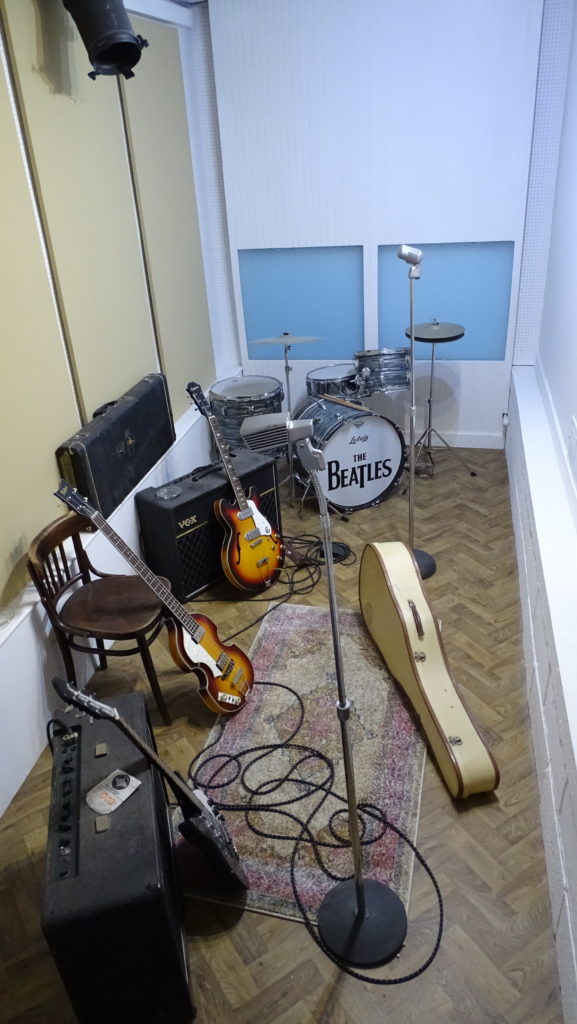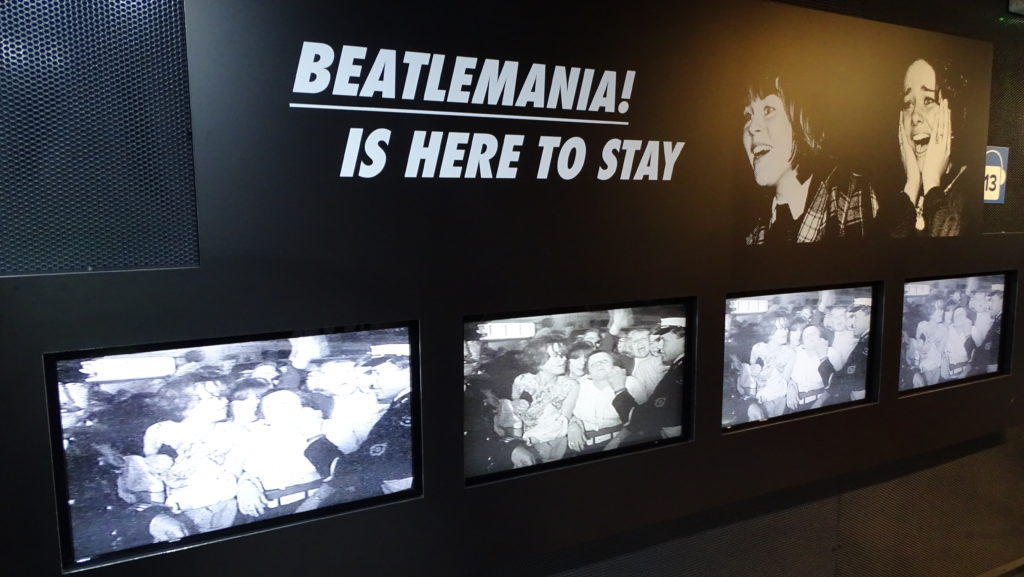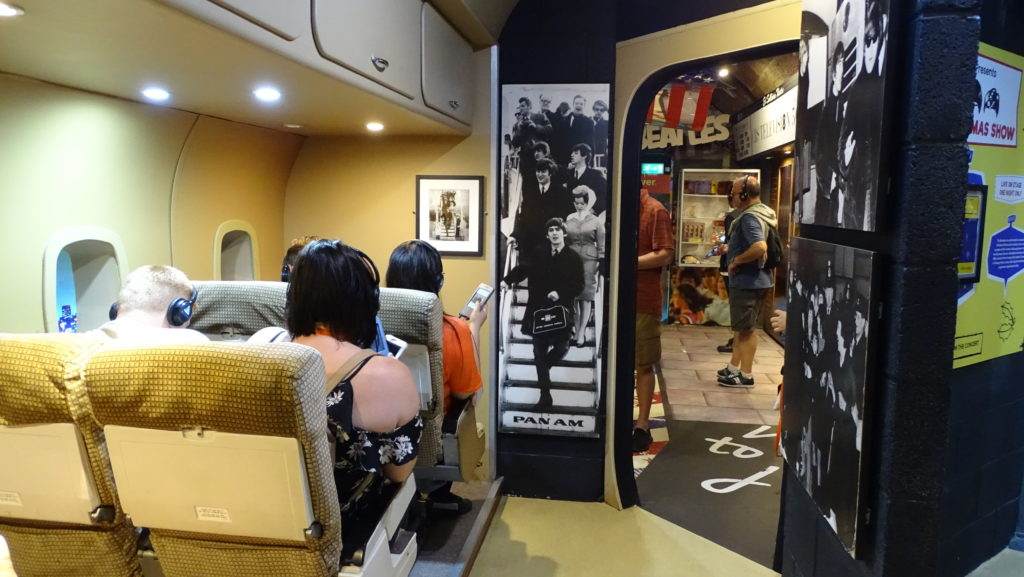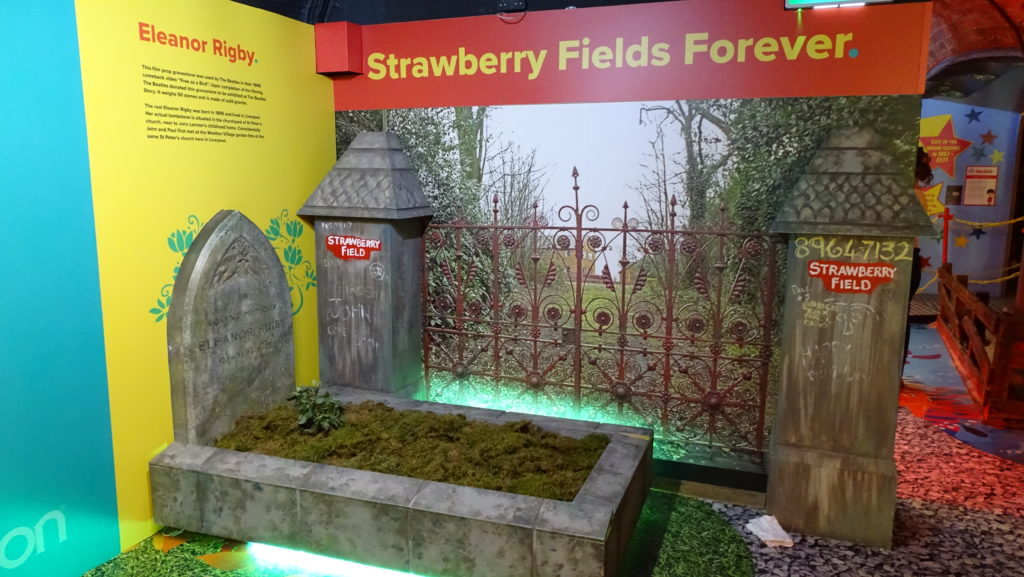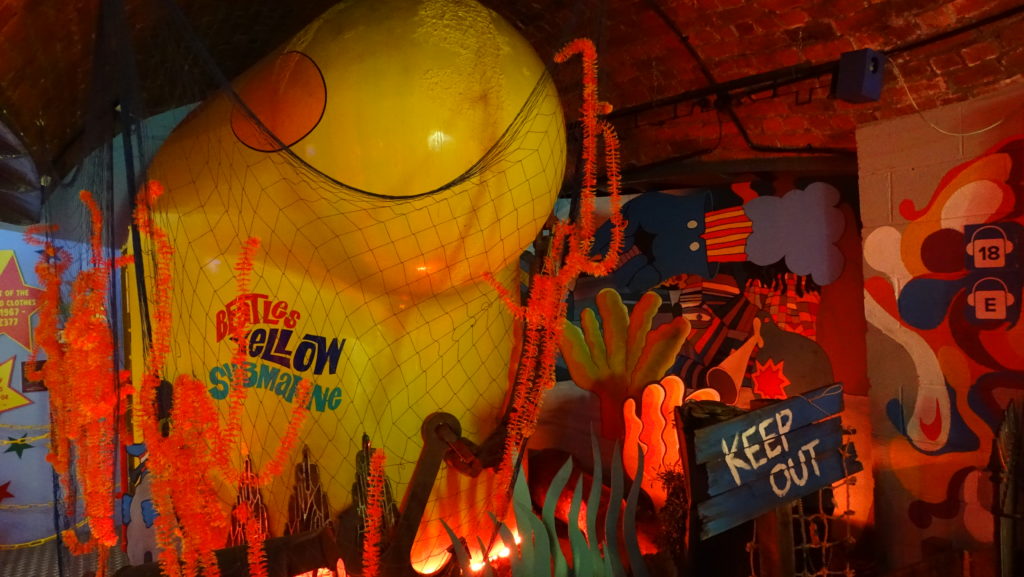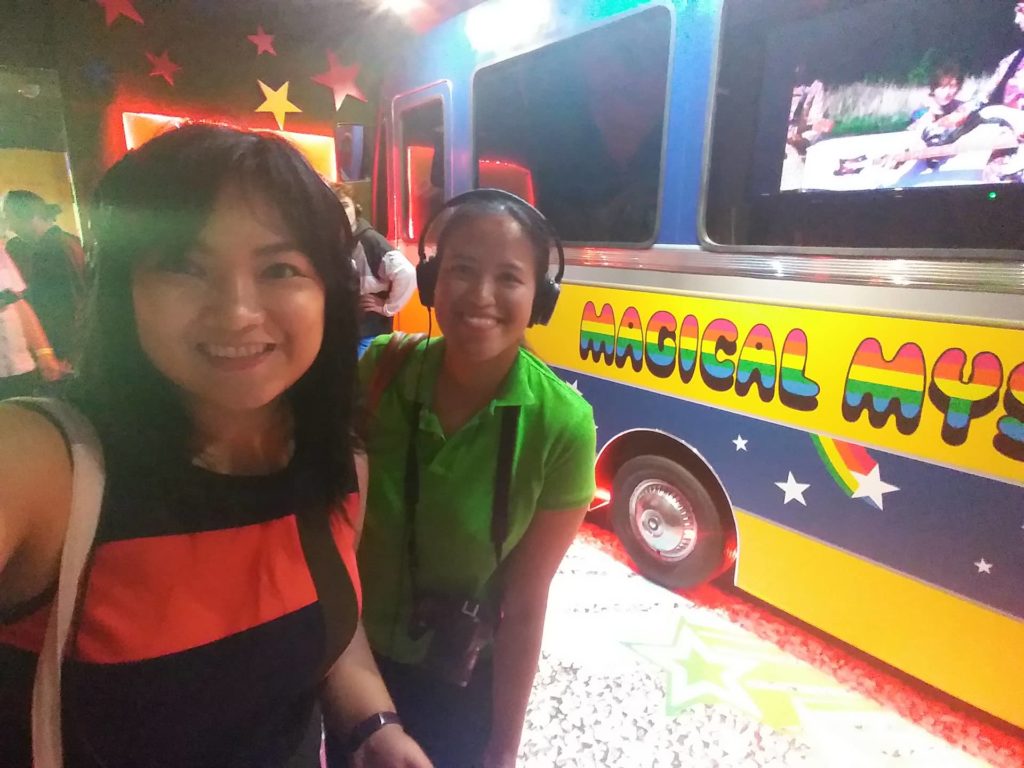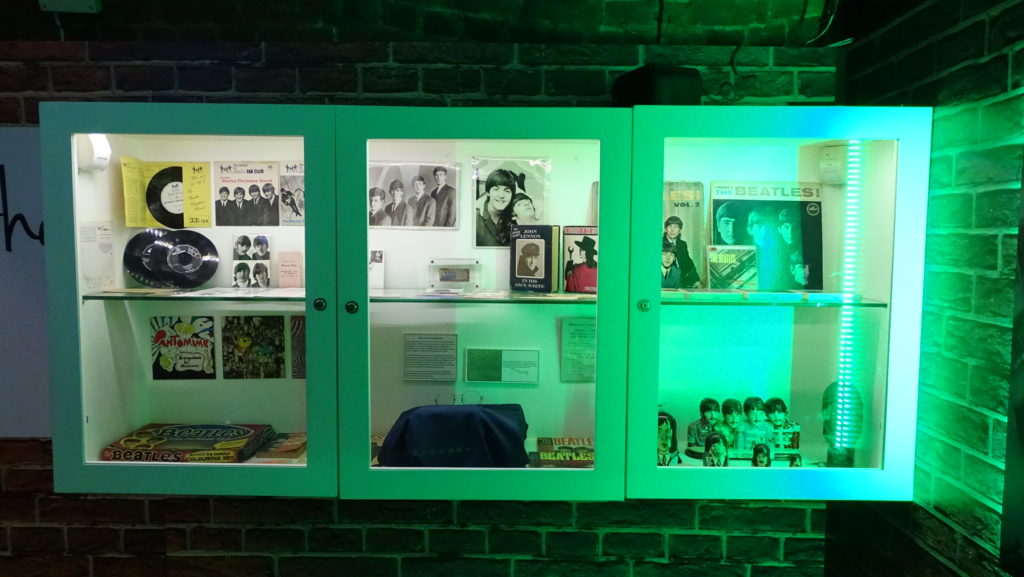 THE INDIVIDUAL CORNERS
The members of The Beatles reached their potential as solo artists when the group disbanded. All of them produced solo records and according to the interviews that I've seen so far, a lot of people felt that George Harrison is the Beatle who changed the most. For me, the break-up might be painful for the fans and followers back then, but at least they had the freedom to pursue individual projects.


It was nice that the 'The Beatles Story' didn't end with the break-up. Each member had their own corners were some of their contributions in the industry were mentioned. When we arrived, we were surprised in a good way that all the seats in Ringo's corner was occupied. So I went straight to my George..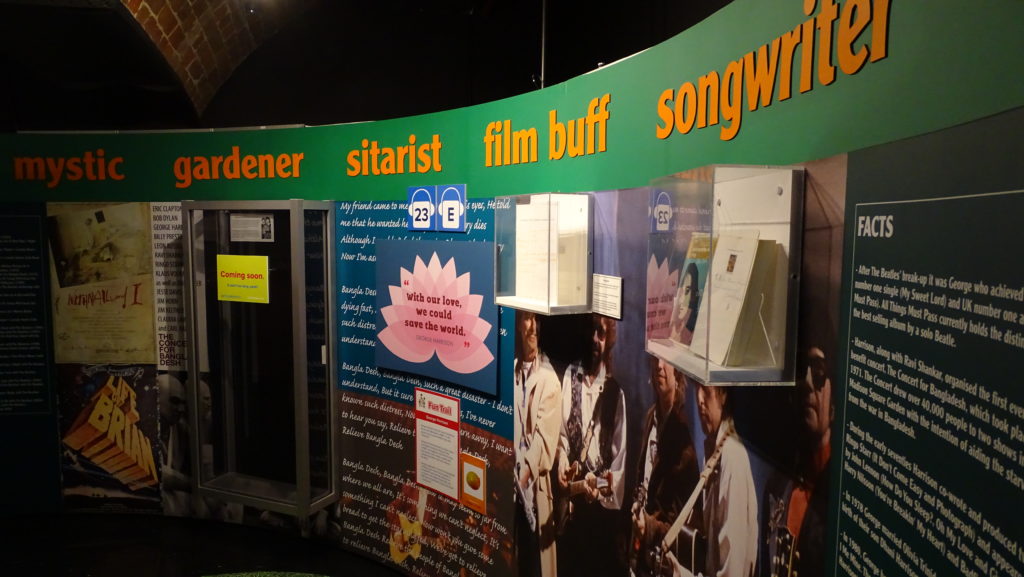 Mystic. Gardener. Sitarist. Film Buff. Songwriter. Okay, I guess those keywords can explain why I am drawn to George. I also realized when I got home that 'Handle with Care' was sung and performed by George Harrison with his The Traveling Wilburrys mates.


Though I haven't seen most of the films that George Harrison produced, the fact that he mortgaged his home in order to produce the film Monty Python's Life of Brian in order watch the film is just unbelievably insane. But thinking about it, if I had the means and the power, i'd do that too!
For a lot of people, George Harrison's biggest contribution is The Concert for Bangladesh. Even before Live Aid and other charitable concerts for a cause, George Harrison spearheaded one of the first ones to help his friend Ravi Shankar and was supported by his friends like Eric Clapton, Bob Dylan, Ringo Starr among others.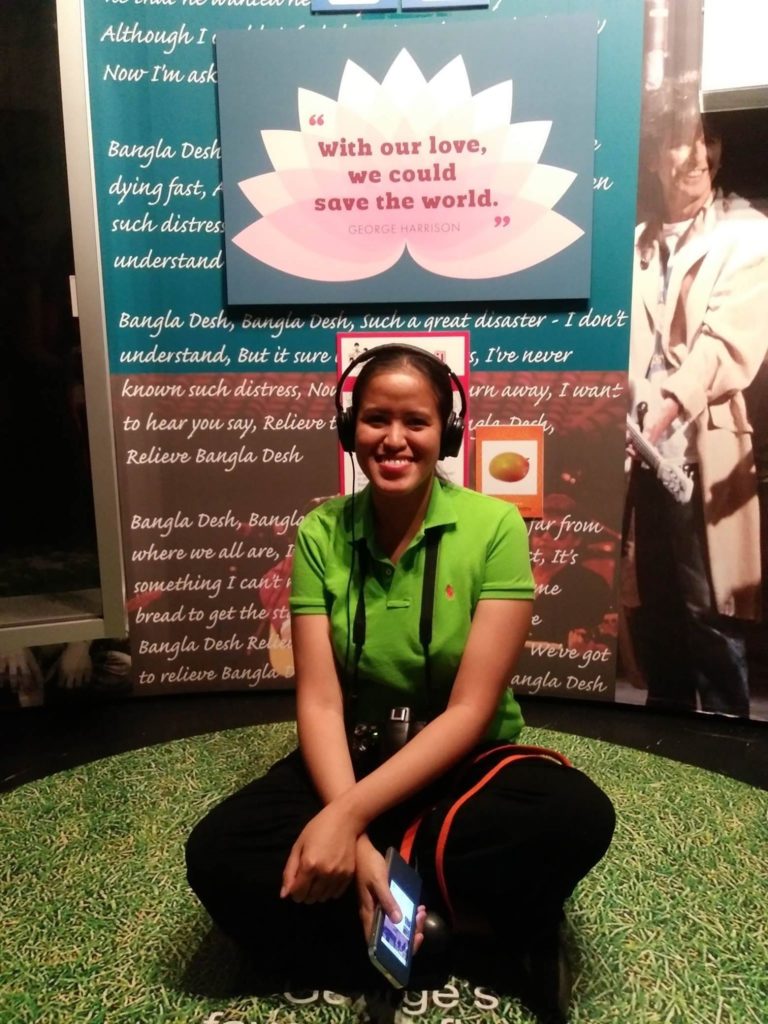 George Harrison is a gardener. No wonder his Friar Park was well-maintained because he was very hands on. A gardener rockstar is something you don't normally hear or discover.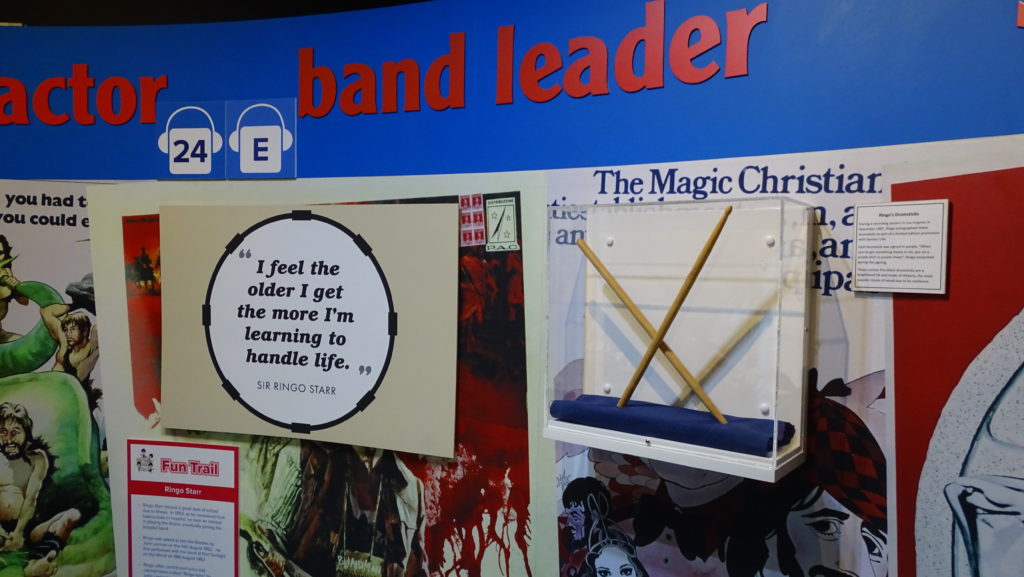 I also visited the other corners. I didn't take full photos as respect to the other guests. Here I discovered that Ringo Starr is also an accomplished actor and he is still touring up to this day! He is also the narrator in some of the earlier episodes of Thomas the Tank Engine.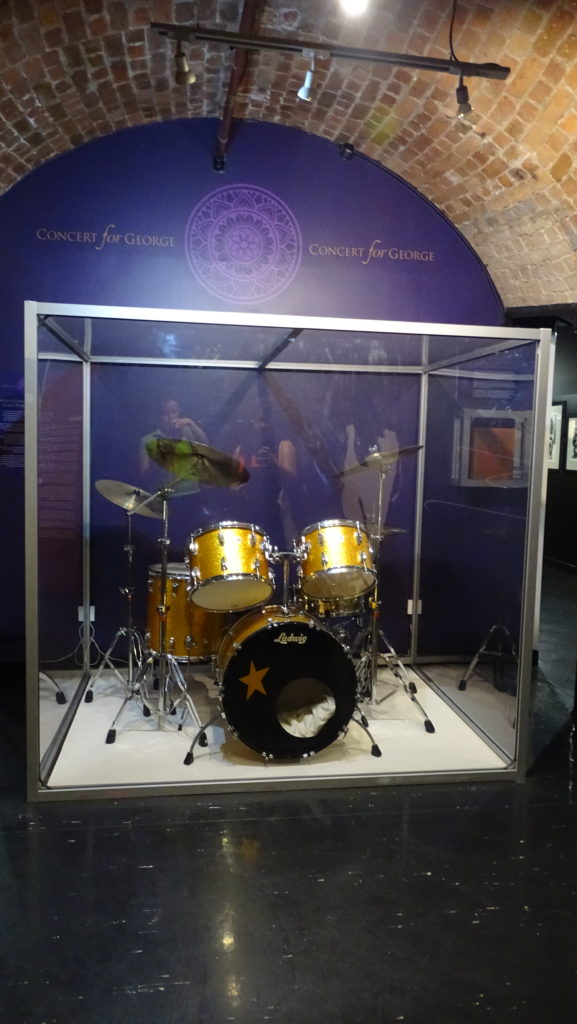 He is still spreading 'Peace and Love' and making us feel young with his aura!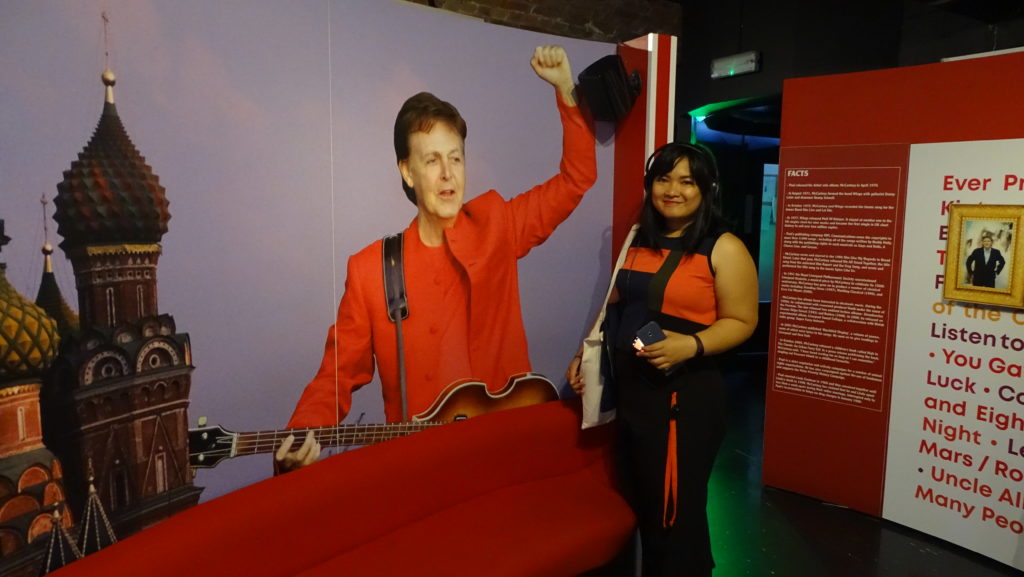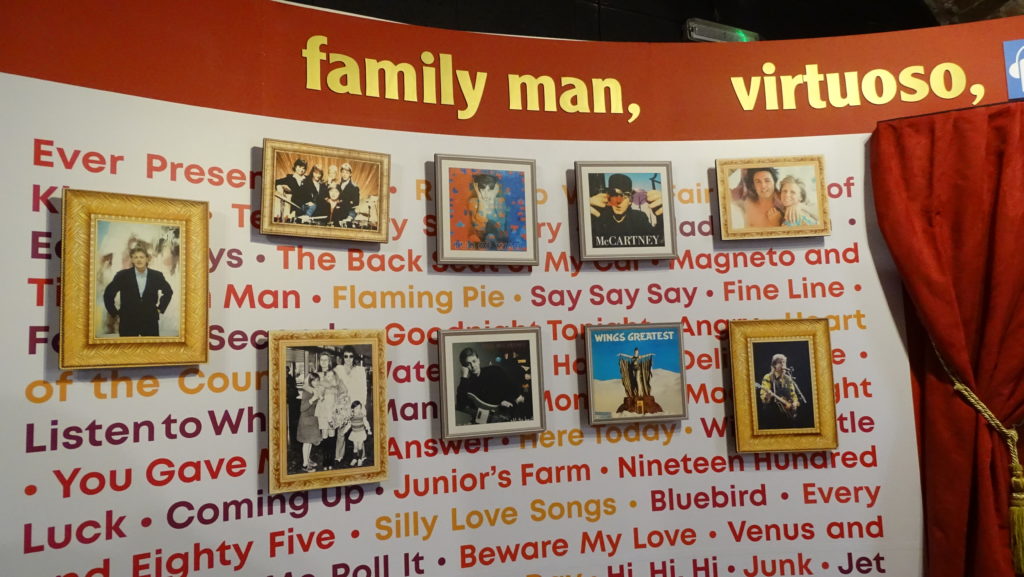 Like Ringo Starr, Paul McCartney is still actively touring! Last year, he appeared in the Carpool Karaoke segment of James Corden which made a lot of Beatles fans happy and cry at the same time. Recently, he produced a children's book. Hey, Grand Dude!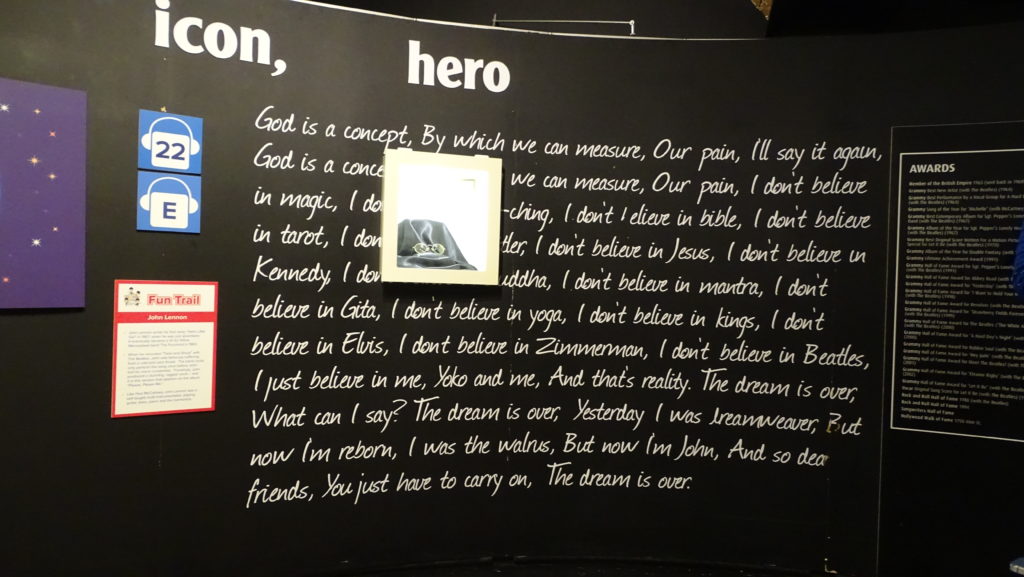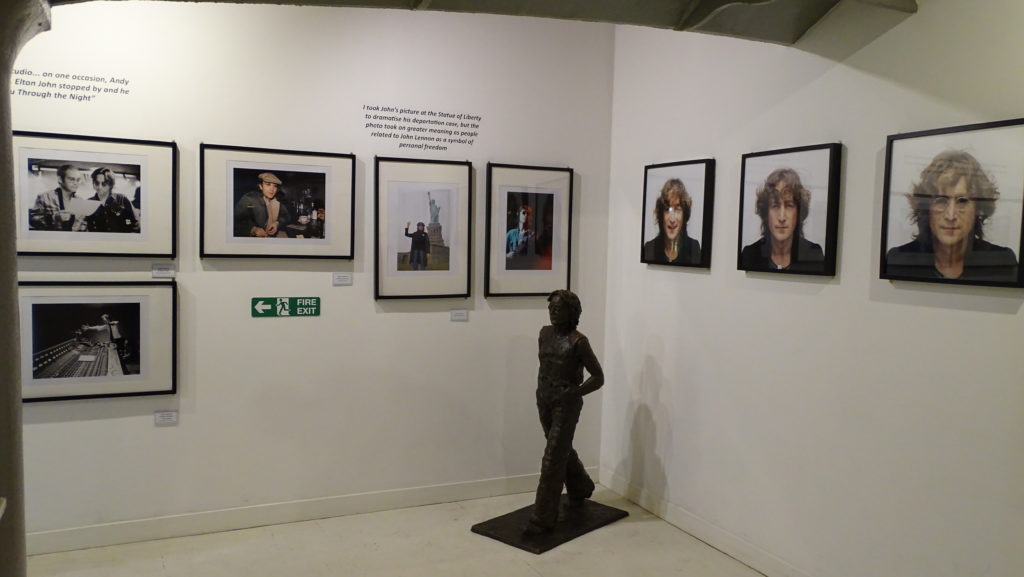 Of course, we will never, ever forget John Lennon. His short but meaningful life is celebrated in this museum. Some of his photographs from New York are on display and that iconic white piano from the 'Imagine' music video is also here!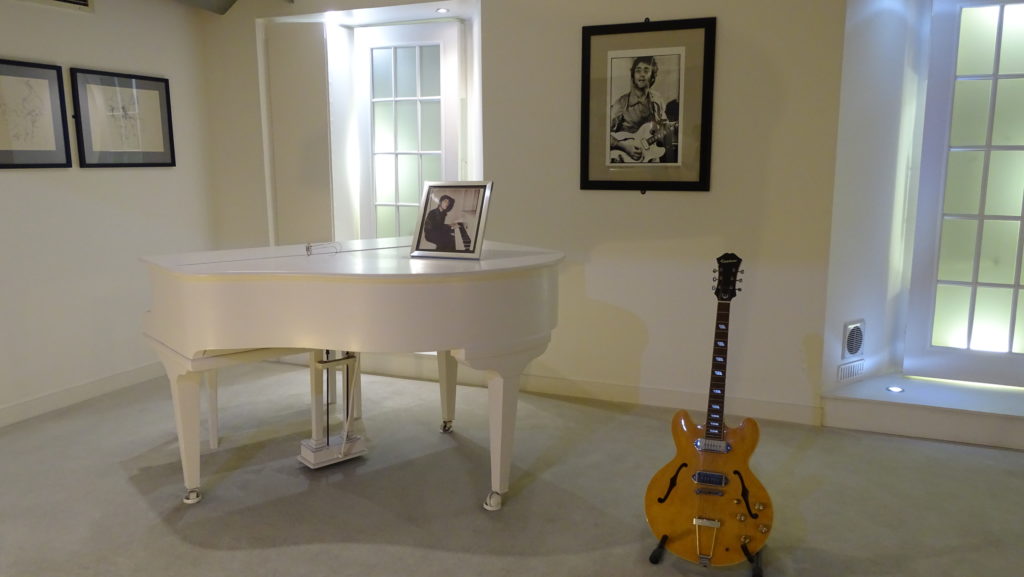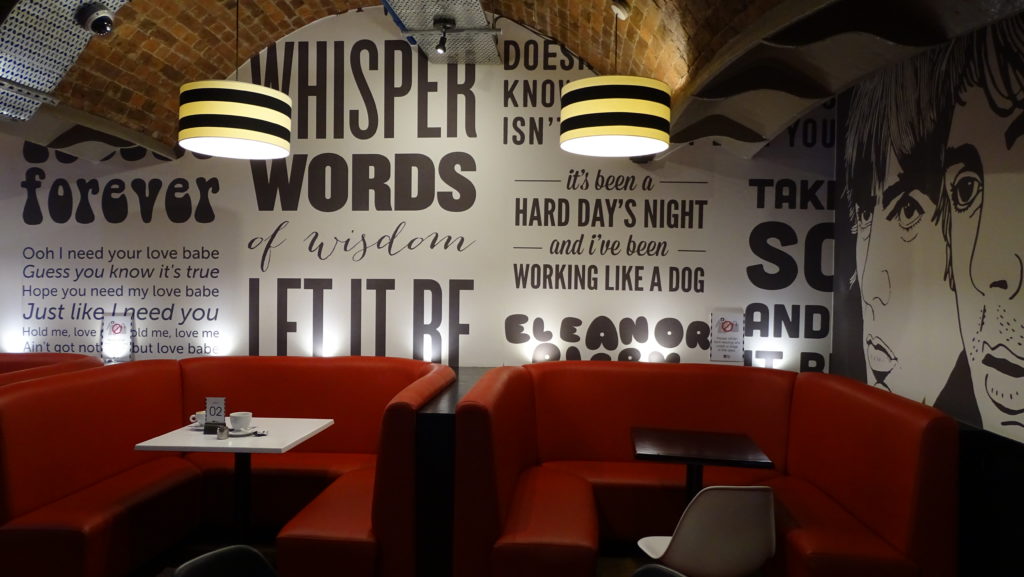 Also featured in the museum are exclusive magazines, photographs, videos, fan club merchandise during the height of the Beatlemania, stories of each album, the India episode and the break-up.

Visitors may also buy official merchandise of The Beatles. I would love to buy all the sweatshirts with the song titles when I get rich! Haha!
By the time we finished the tour, Maire and I vowed to immerse more in Beatlemania when we get back home.

It's been a month and guess what? I'm still addicted to the Fab 4 and I don't think it will end anytime soon! Right now, I am listening to the calming songs of George Harrison.
In the past weeks, I've listened to some of their albums (as group and solos) and the family also watched 'A Hard Day's Night'. On cue are Help and Yellow Submarine. And Eight Days a Week. And more bingewatching on YouTube soon! I am proud to say that I've watched some episodes of The Beatles TV Cartoon!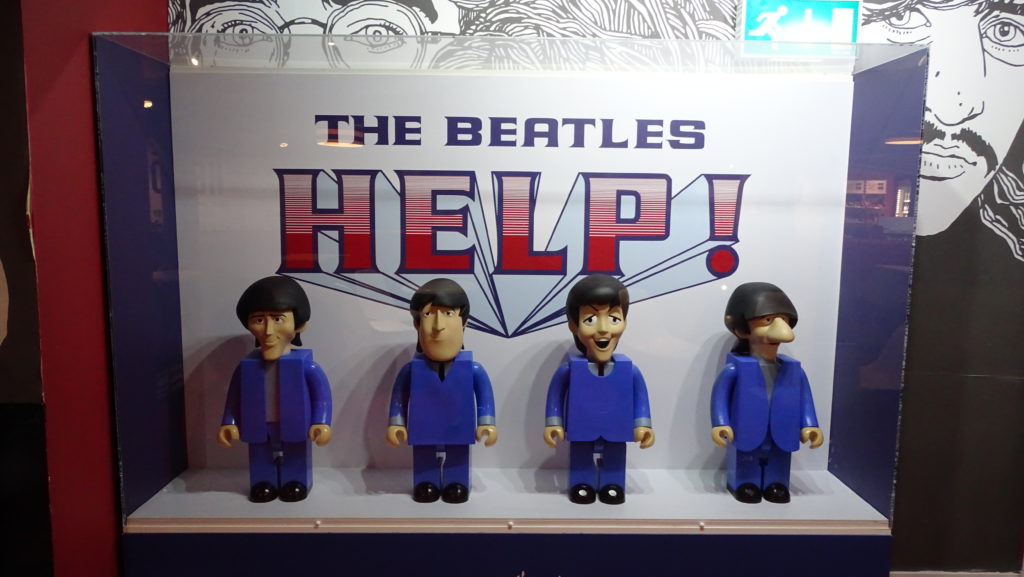 Read my 24 Hours in Liverpool Itinerary post for more information! Also, don't forget to visit The British Music Experience Museum for the History of Brit Pop & Rock!

Are you a big fan of The Beatles? What are your favorite albums/songs and who is your favorite Beatle? Keep rockin'!