I am watching an ASMR video as I start typing this.

Well, I don't really turn to ASMR videos to relax or for me to fall asleep. I am listening to one right now because it is a video uploaded by BANGTANTV, BTS' official YouTube channel. I am also chatting with a friend right now whom I first met six years ago in a press trip. I was invited to go to Vietnam as a travel blogger and she's on the client side. She is still working for the airline company up to this day.
We rarely talk about travel these days due to the pandemic. If we do, it is either I ask her about the safety protocols of domestic travel, or how we wish to fly to South Korea or Japan in the near future to watch a BTS or ENHYPEN concert.

We were talking about ENHYPEN's comeback stage. I told her that I was able to catch it and enjoyed the performances of the seven members. She influenced me to watch the reality-based talent show 'I-LAND' last year, where the seven winners became the members of ENHYPEN. I was happy upon watching the showcase for their new album 'Border: Carnival' because you can see growth right away.

All of a sudden, she sent me a link to a live stream countdown by BTS. What is this? Are they launching something? Are they inside a kitchen or diner? Are Jin and Suga cooking? Is V doing the dishes? Is Jungkook assisting his hyungs? Is J-Hope checking up on them? Is RM reading a book somewhere? Is Jimin asleep? Is this an announcement for In the SOOP Season 2? Because I badly need another season of that staycation-slash-cooking show!

As my friend and I discuss the possibilities, we figured out that maybe this is an announcement for their rumored comeback. K-Media said that the group is set to release a single by May 21. Hmmm…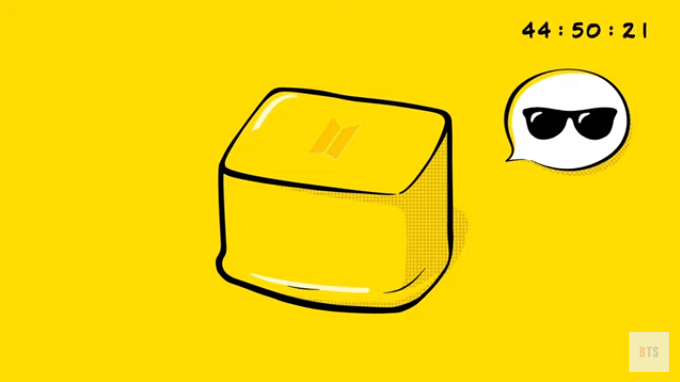 What's with that box? Why are there emojis popping from time to time? Does it represent the members? Are TinyTANs suddenly going to appear?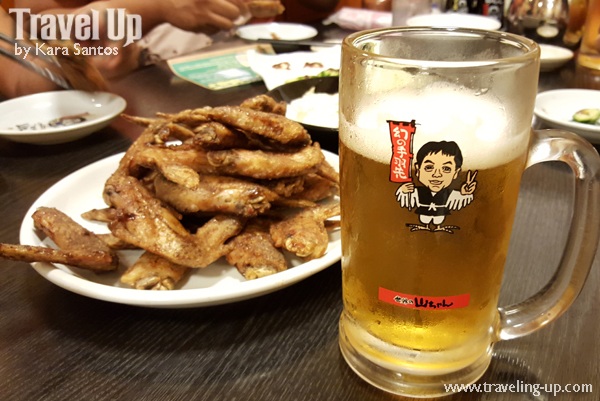 'This is oddly satisfying' my friend said. The familiar sound of a busy restaurant is heard. I clinking bottles, plates placed in tables and someone frying something.

'Yeah… It reminds me of that time we were in Japan. I think we were in Nagoya enjoying chicken and beer with fellow bloggers' I said.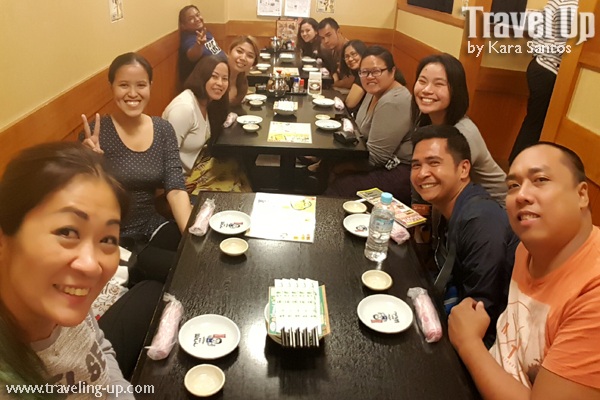 'We're so lucky that we got to experience those. Who would've thought this global pandemic will happen?'

'Who would've thought we'll be K-pop fans? Did you ever imagine it?'

'No, but I'm thankful we are now.'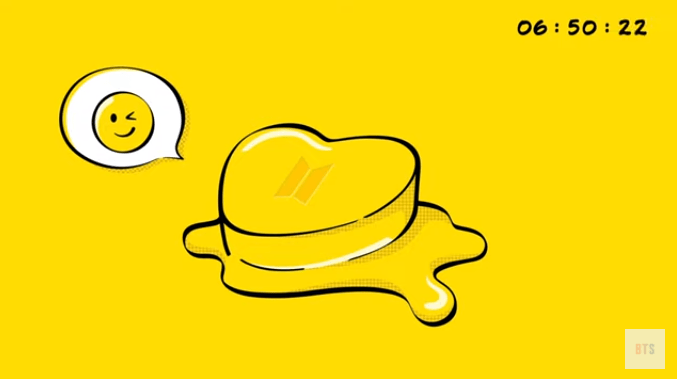 Is that box starting to melt? Is that a heart?
Although we're waiting for this thing on the screen to melt, I can't help but remember the times I enjoyed my meals in different places. Some of the moments I remembered include having afternoon tea with a friend in London when we used to joke about doing that in college, an outdoor meal I had with my family in Brighton during Brighton Pride Festival
, the time I exchanged stories with my fellow documentary filmmakers whilst we were in a resort in Batangas, my birthday celebration with my grandparents in Tagaytay and the time we shot the film 'The Eternity Between Seconds' in South Korea. Back when the only K-pop star I care for is our Sandara Park of 2NE1.
I even have a video where I was walking with a friend along Myeongdong and the BTS song 'Blood, Sweat and Tears' was played in full blast at midnight. What if I was a fan back then? I would've danced the choreography and sung 'wonhae manhi manhi' – but didn't have money, money back then 😛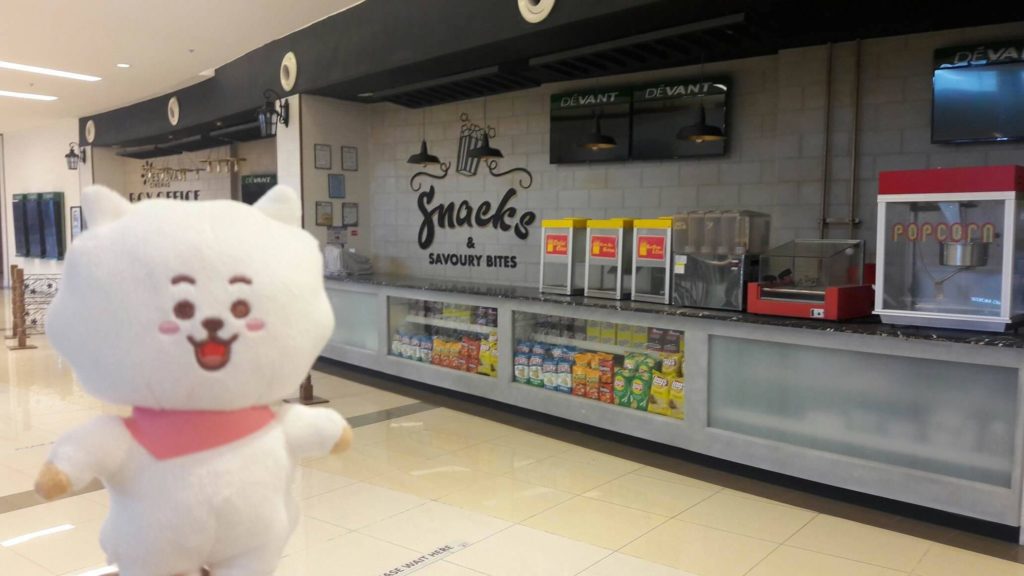 That moment, I craved to dine out with friends again. Yes, I am thankful for the convenience of food deliveries though we rarely do that (home-cooked meals are still the best!). However, dining out was once part of my life. I had a routine whenever a new film comes out. I'd eat dinner, book a Grab car to take me to my favorite cinema, buy popcorn or Potato Corner fries + large coke), go to a coffee shop to drink decaf iced latte and journal and go home happy. I did those alone. I miss those days too.  Now, my main source of entertainment is BTS and the list of the groups I am supporting is growing. The latest one is NU'EST and I am enjoying their promotions now. As I revealed earlier, I also just finished watching ENHYPEN's comeback showcase.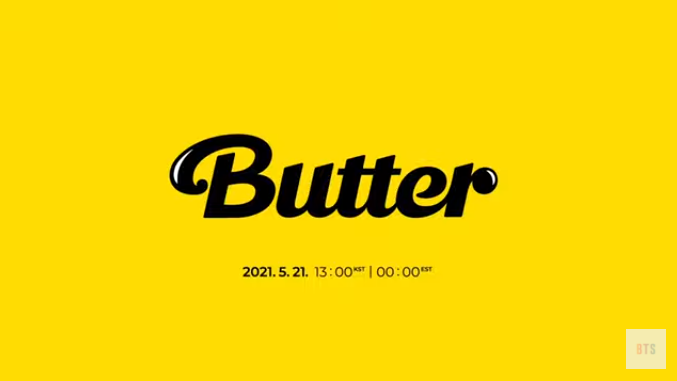 Oooops. One hour had passed. Wait, what? BTS' upcoming single is called 'Butter'? So we did wait for that digital Butter to melt?

For some people, probably that surprise hour-long countdown is just simply a live stream to tease. For me, it did trigger some happy memories. I can't wait for the day I can enjoy night outs with family and friends without the need to wear masks or worry about other things.

BUTTER will be out on May 21! Hurray!
*** Originally written on April 26, 2021