BRIGHTON PRIDE is one of the biggest LGBTQ+ festivals not only in UK & Europe but all over the world. This year alone, almost half a million visitors  joined the fun and the protest. Luckily, I made it this year.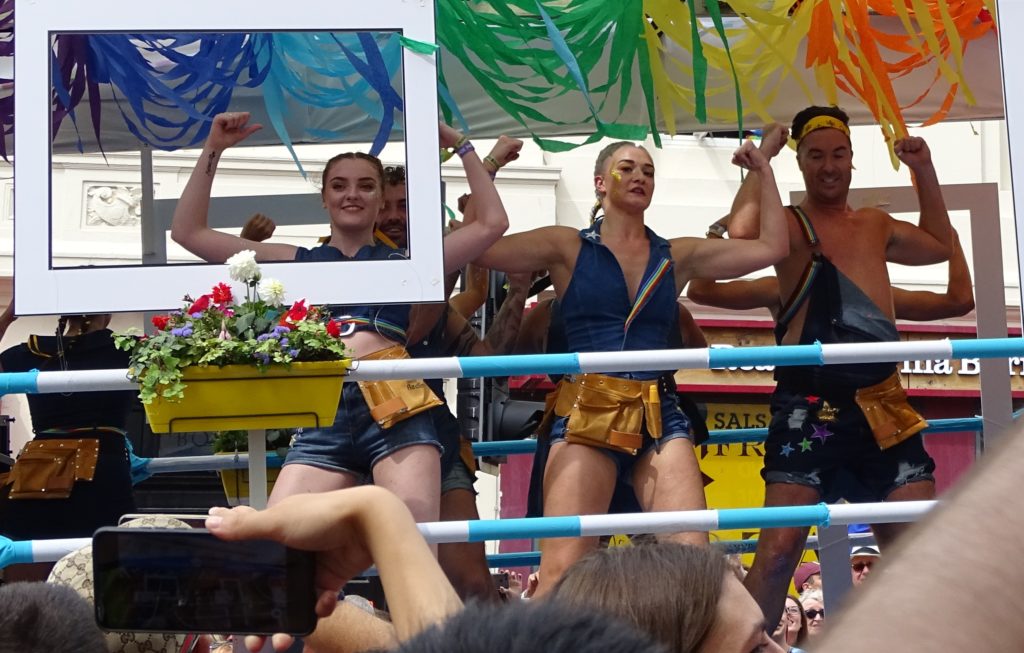 As I mentioned on my previous post, I've been waiting for the opportunity to visit Brighton and going there with my family during the Brighton Pride weekend made it more special. In the Philippines, the biggest pride event I've been is the one organized by O Bar way back in 2015 where my beloved drag queen Manila Luzon was the special guest (geez, I didn't blog about that!). My love for my other RPDR queens Willam Belli and Adore Delano made me participate and enjoy drag shows. Whether you love RuPaul or not, the existence of RuPaul's Drag Race made a lot of viewers aware of the issues our LGBTQ+ brothers and sisters are facing. At the same time, they taught us how to be fierce and fabulous despite the many circumstances we encounter in our daily lives.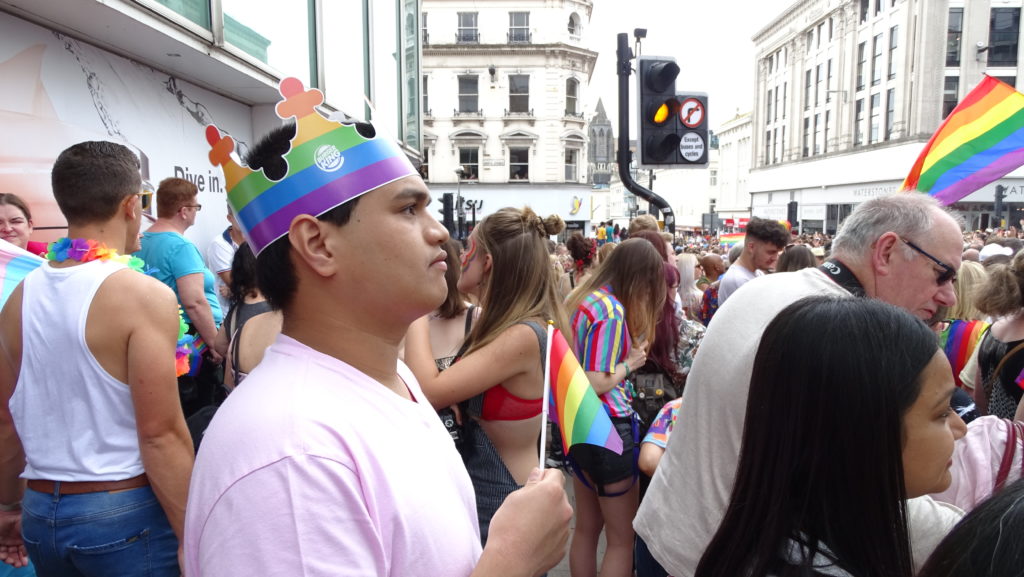 My brother and I were able to get free rainbow crowns provided by a popular food chain and we bought a flag for ourselves.
We were quite late to the parade that morning due to a misunderstanding on the route. All the while, we thought they will pass through the street where our hotel was located. Well, never too late to join the fun and know what the commotion is all about!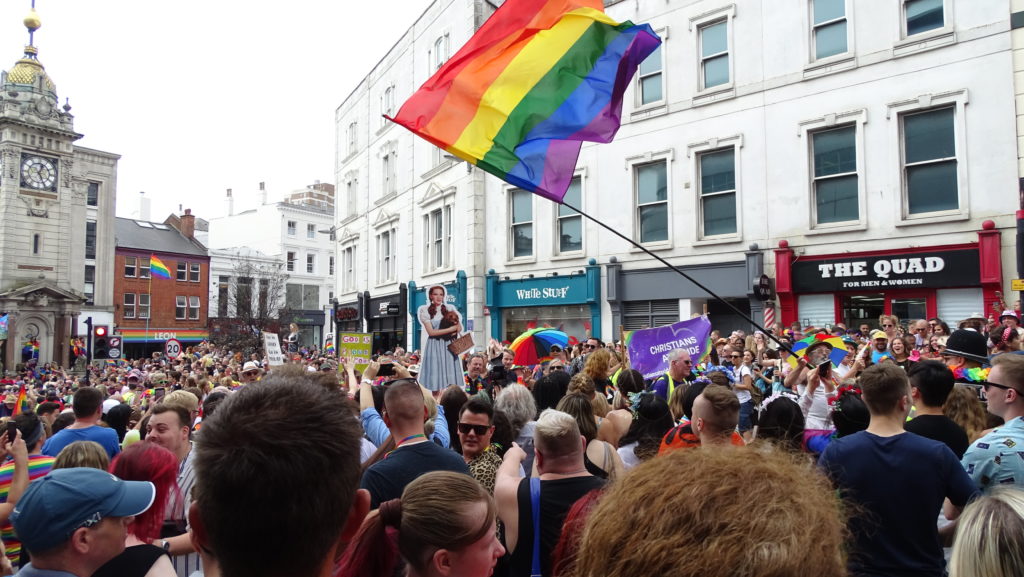 "Why is Judy Garland considered a gay icon?" That is a question I had in mind when I saw her The Wizard of Oz standee which was carried by a fan/participant. The answer to my question is found in this interesting piece about Judy Garland.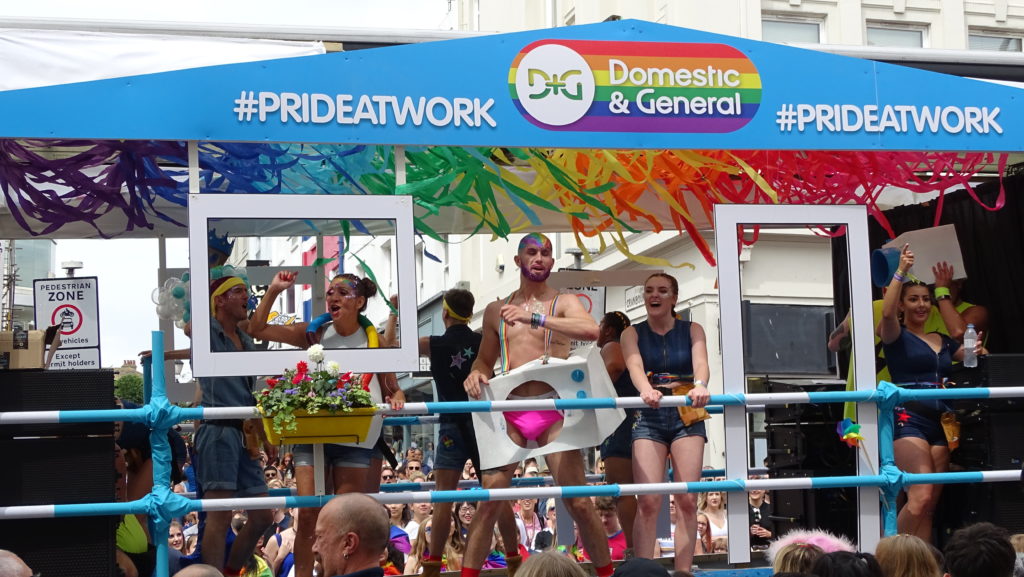 Each float had their own gimmick. Favorite gay anthems from divas Madonna, Lady Gaga, Spice Girls and that night's headliner Kylie Minogue were in full blast.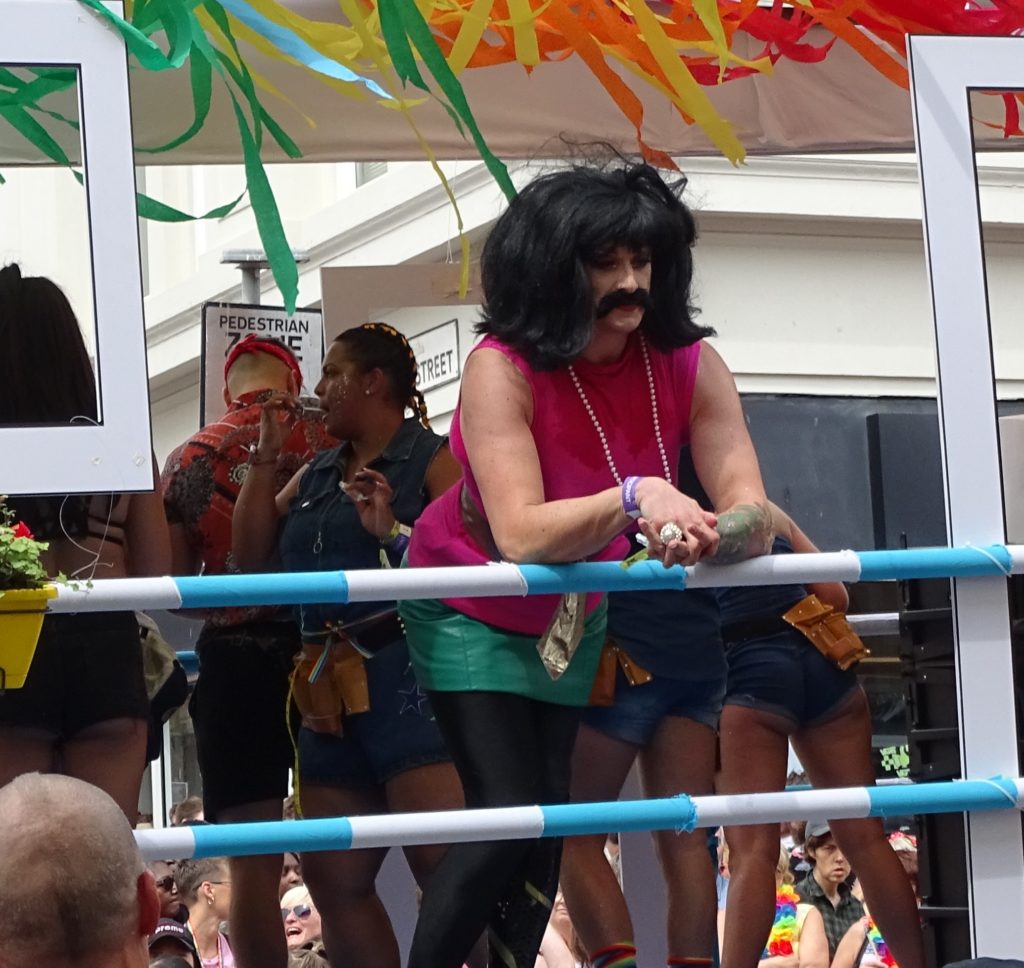 Expressive 80's classics such as I Want to Break Free by Queen, Don't You Want Me by The Human League and You Spin Me Right Round (Like a Record) by Dead or Alive were played in a number of floats, which made it like a street karaoke parade. Of course, I'm not complaining. I'm from the Philippines! LOL 😀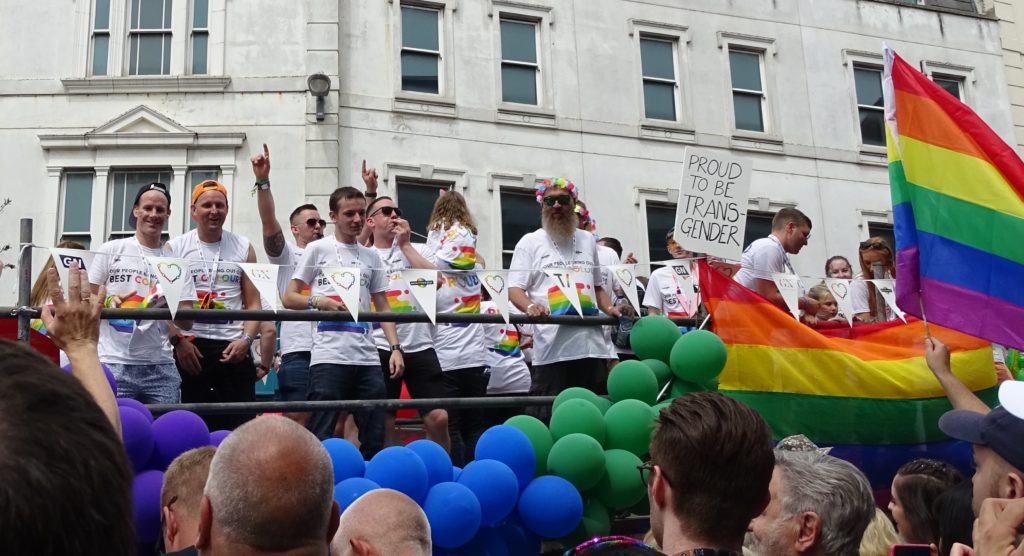 Honestly, there is a need for awareness still on the existence of the Trans community specifically for Trans Men. In the Philippines, Jake Zyrus (formerly known as Charice) was the first big celebrity to come out and make his fans aware of the transition. In the international scene, Cher's very own Chaz Bono appeared on a series showing his transition from female to male.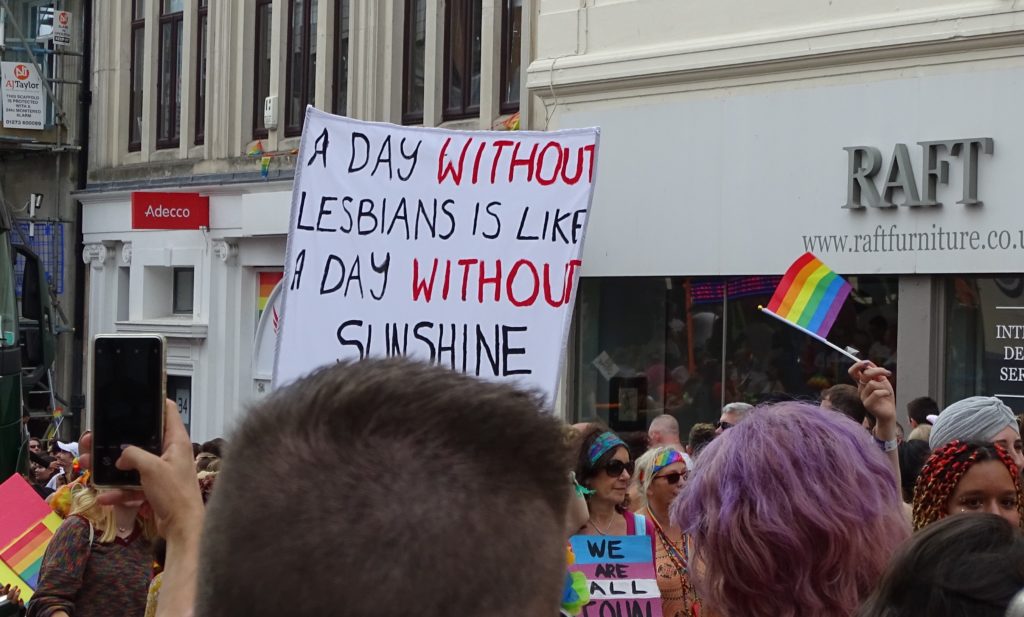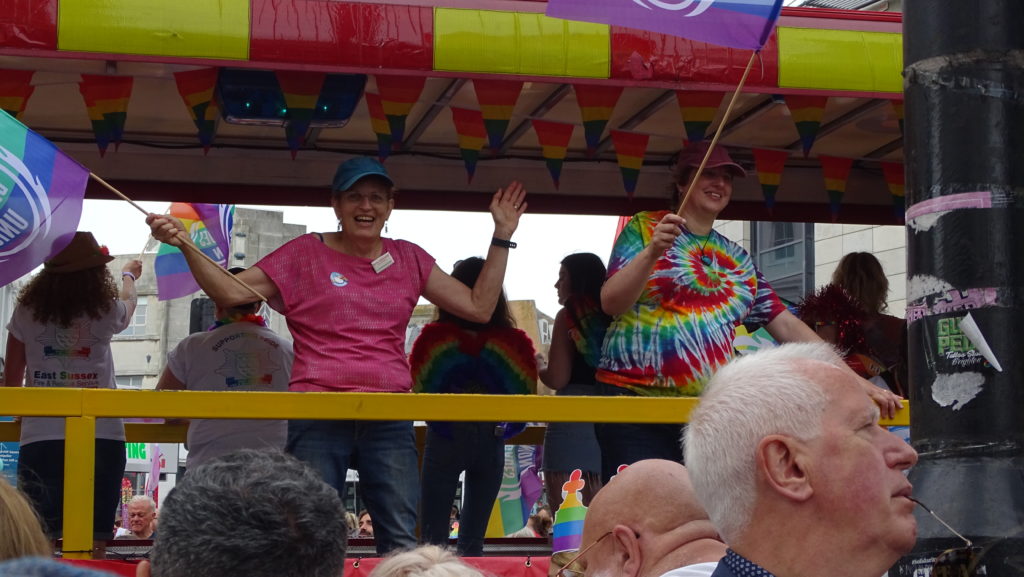 It is refreshing to see everyone – straight, gay, lesbians, trans, queer, bisexual ++ to celebrate and be united in this event. I particularly had a great time taking pictures of individuals who smiled at me when they noticed me.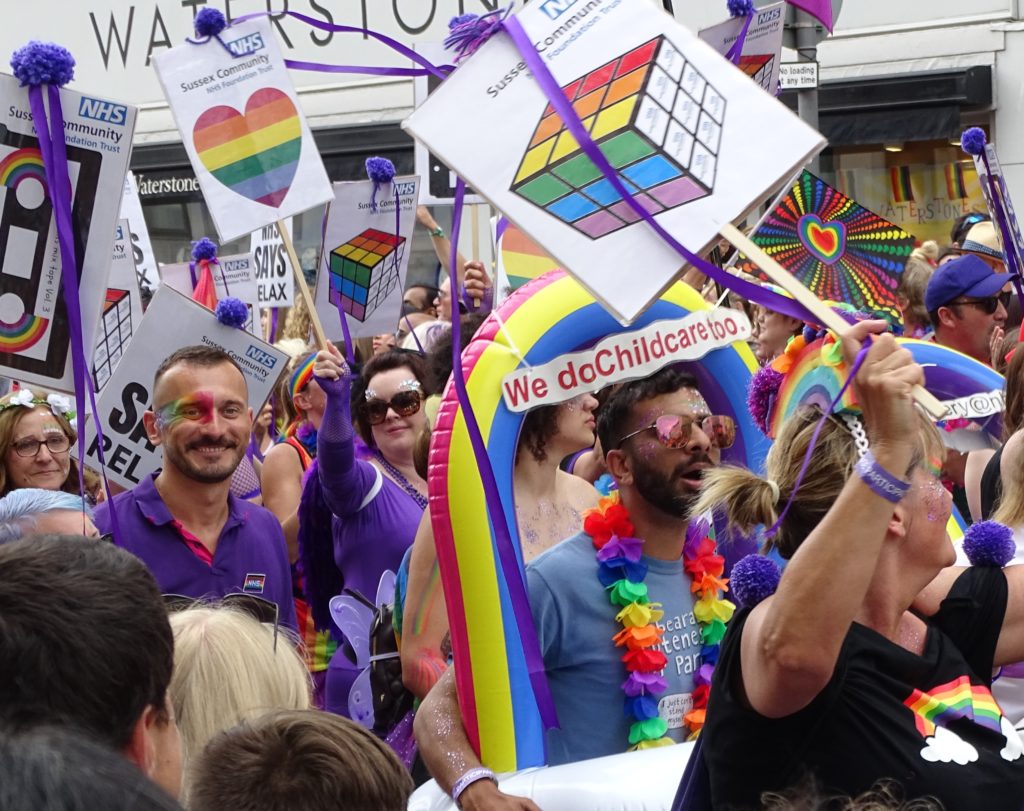 We also saw a number of LGBT couples with their kids. It is nice to see them dine out and have a good family time without the judgment of others. Hey, they can be good parents too!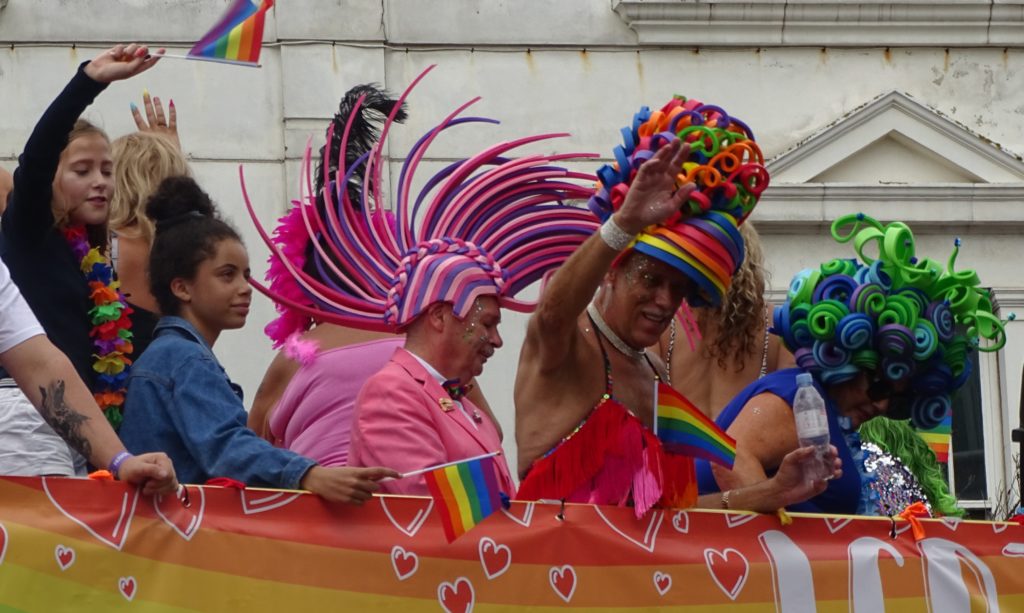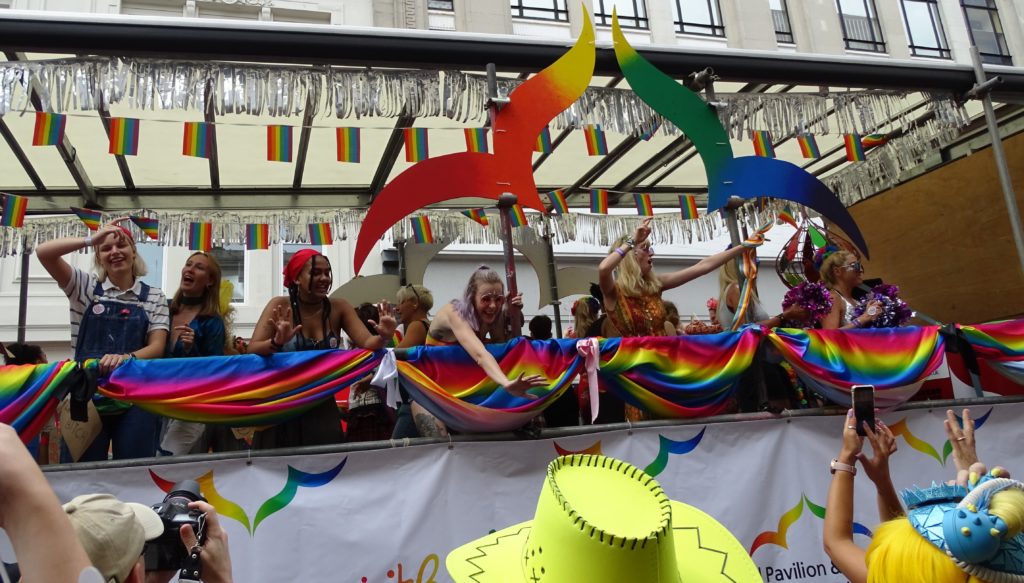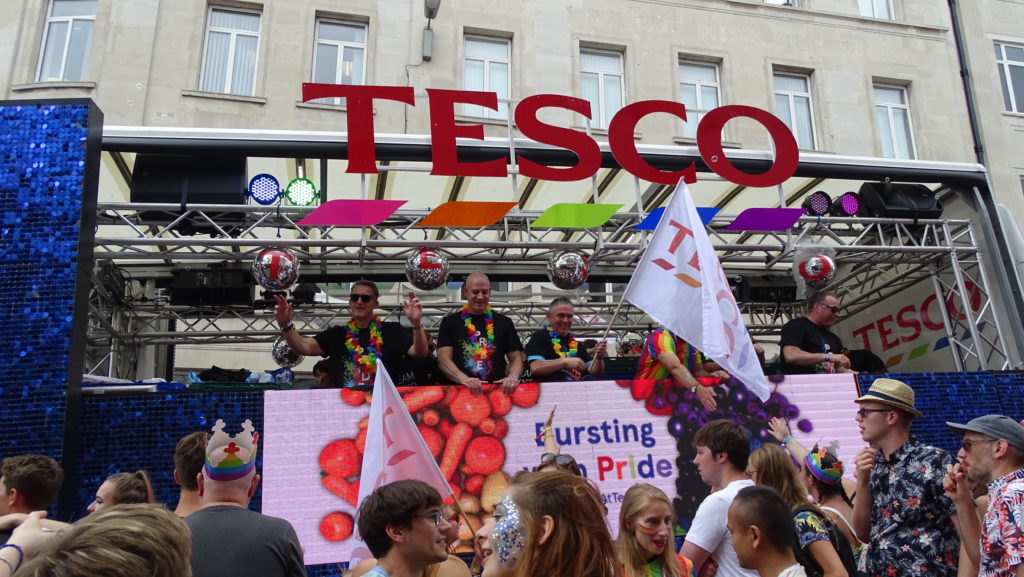 My parents did enjoy themselves even if I kind of rushed them to catch the parade a few blocks away from the hotel. I am most proud of my brother who behaved well during the parade. He sang out loud too and took some photos through his phone. I am not sure if he fully grasps the essence of Brighton Pride (he is special), but I know that for him, everyone is equal. The genuine vibe of love and acceptance, whether in terms of sexual orientation, age, race, disability or anything else is felt at this very moment.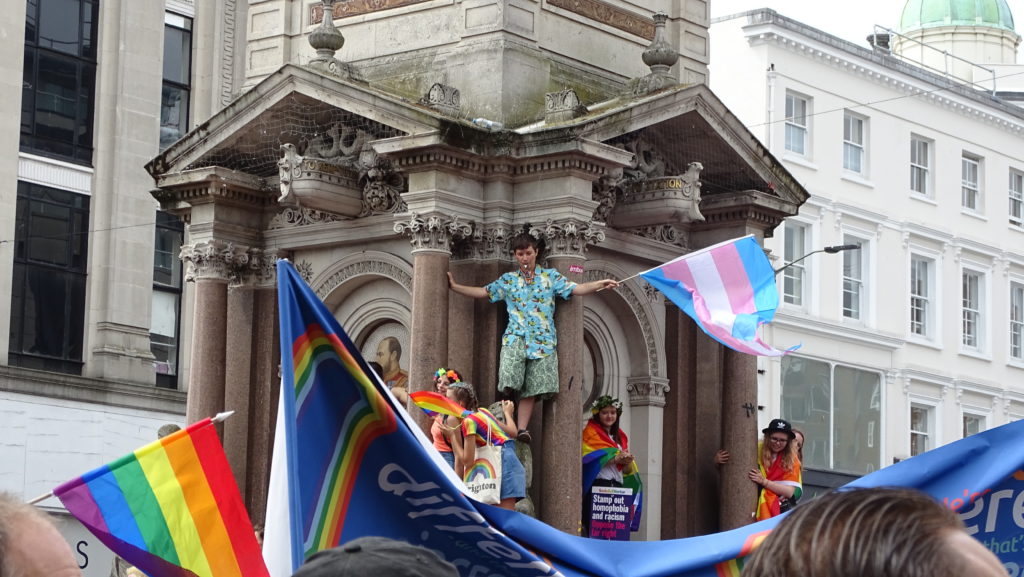 I also noticed a number of flags that were raised apart from the rainbow flag. The one being waved in the photo above is called the 'Transgender Flag' or 'Trans Flag'. I wasn't aware of the different types of flags!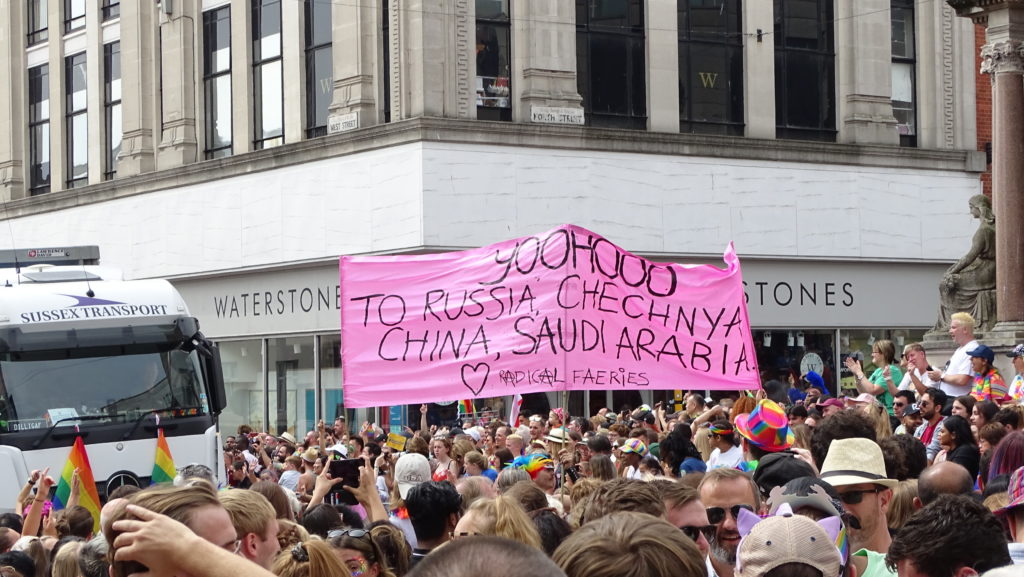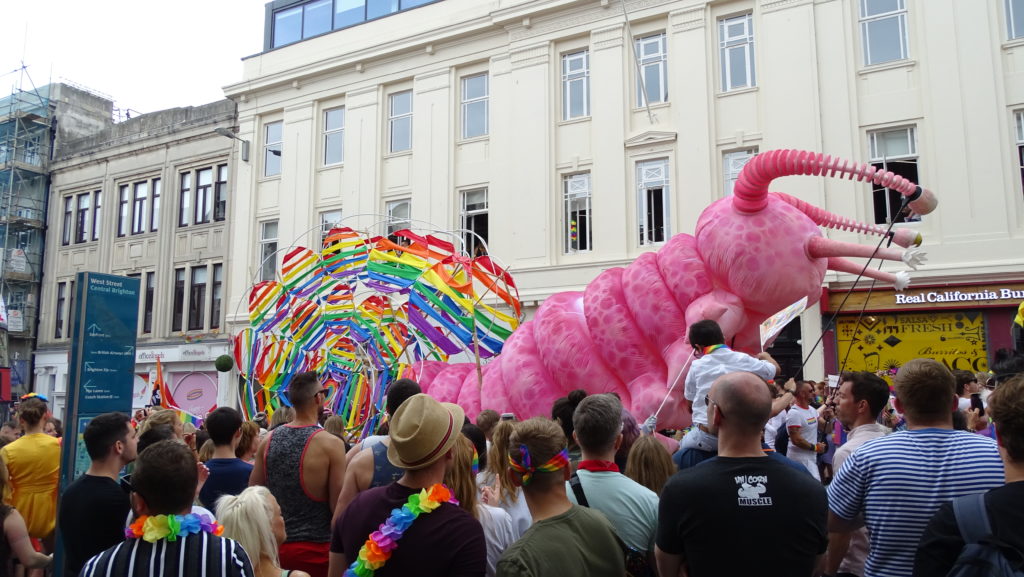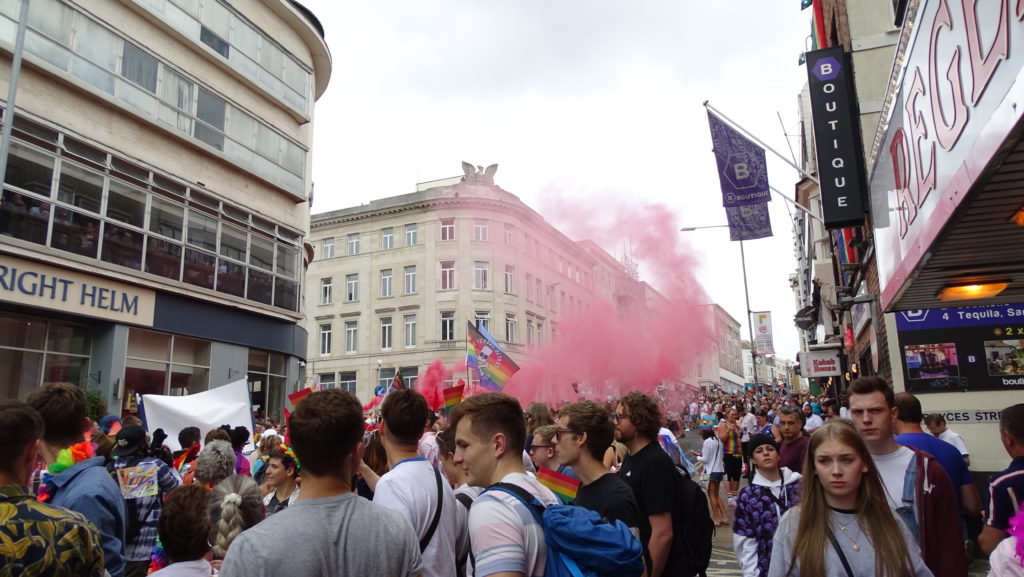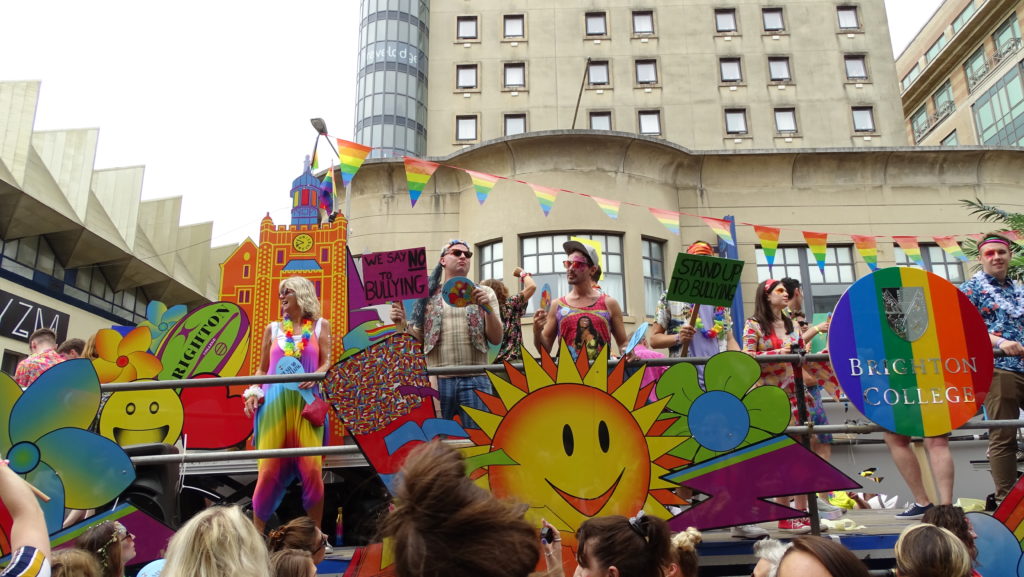 It is no secret that the LGBT Community is often a victim of bullying. The students of Brighton College are fighting against bullies. It's about time to stand up!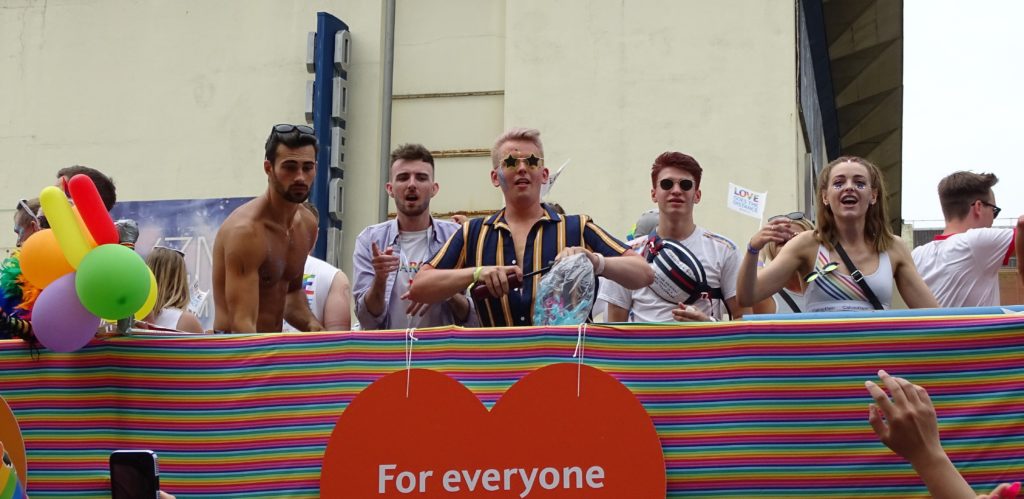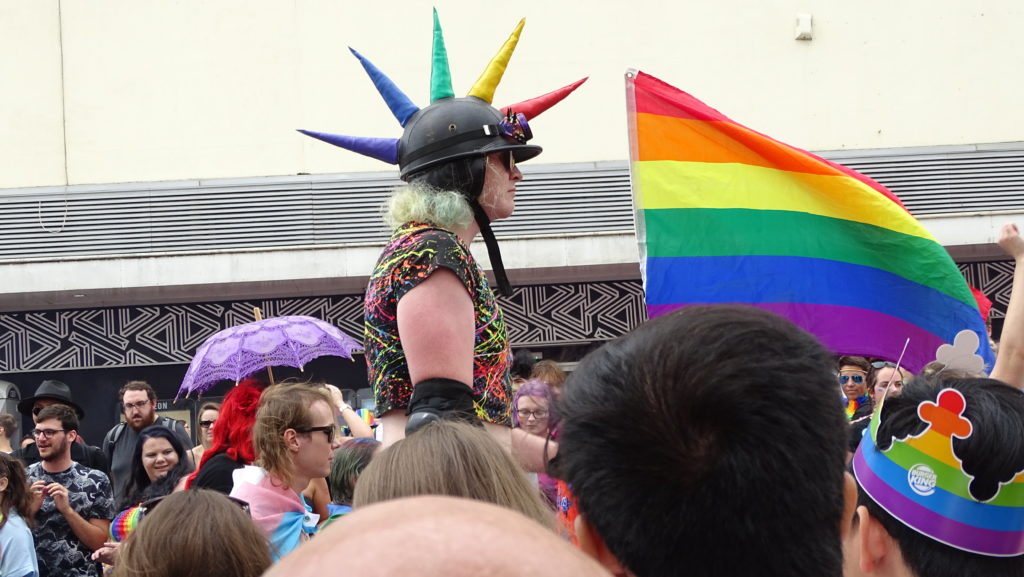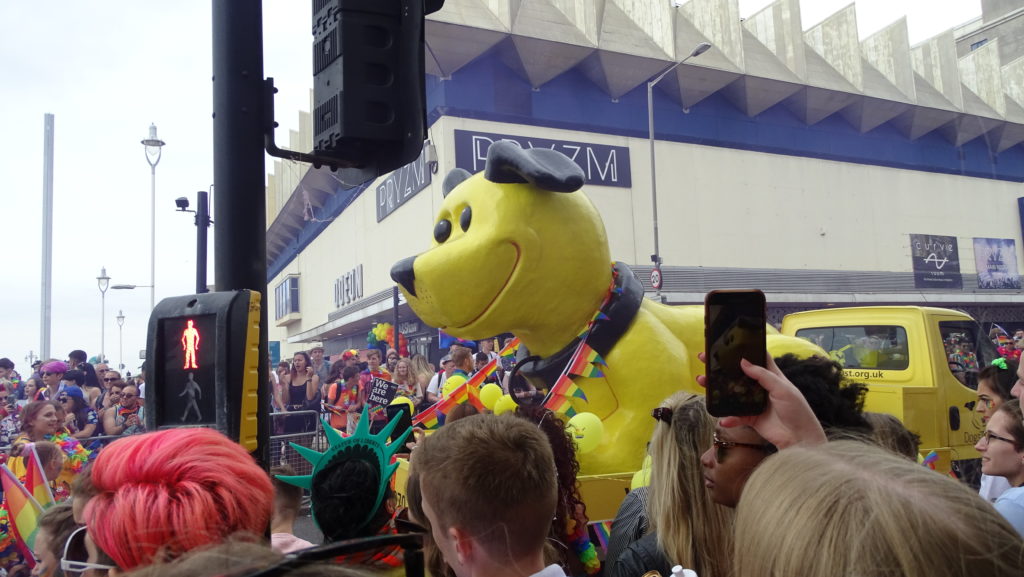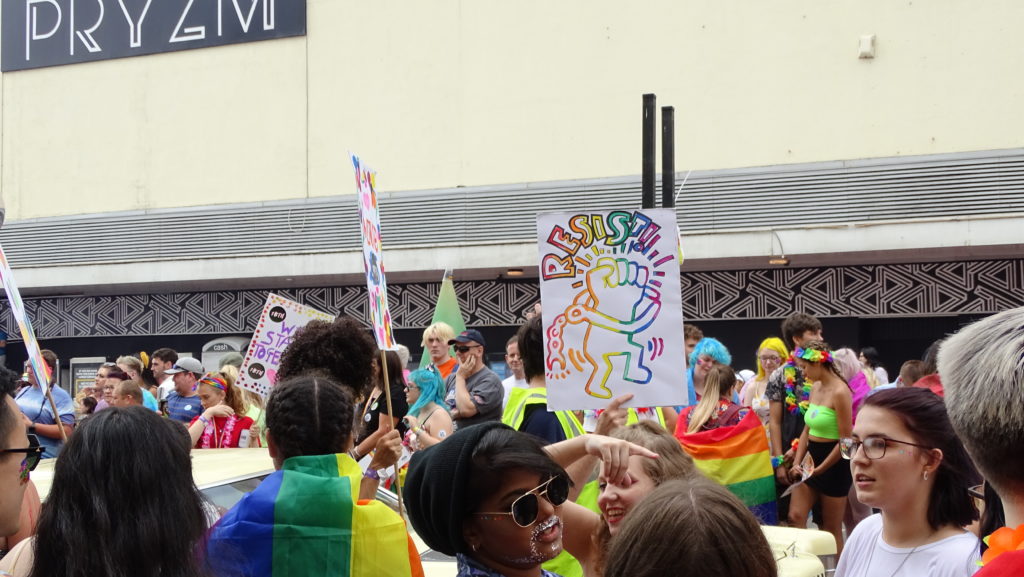 My parents and my brother went back to the hotel to rest a bit before we walked towards Preston Park for the Pride in the Park Concert to watch our favorite Kylie Minogue.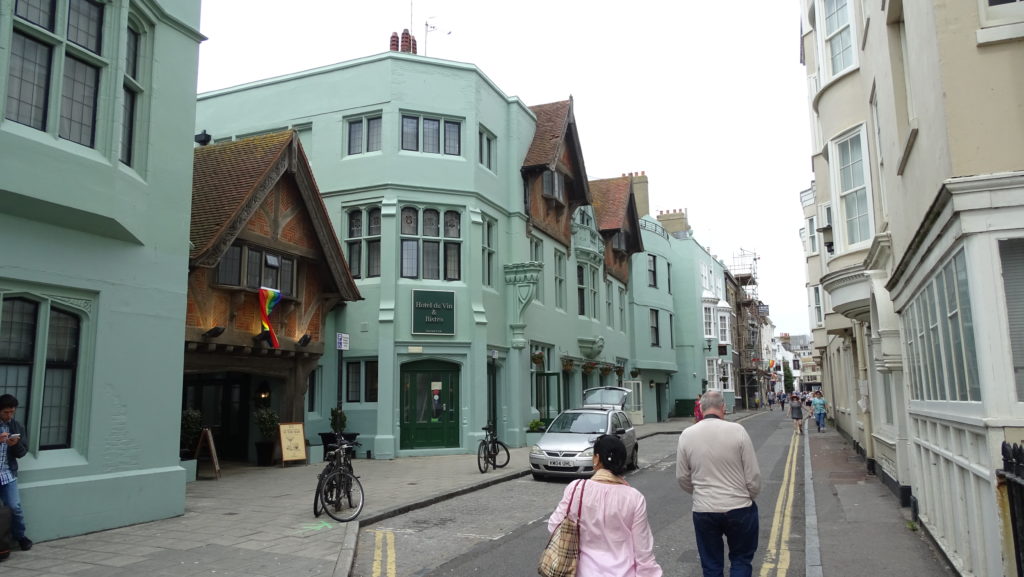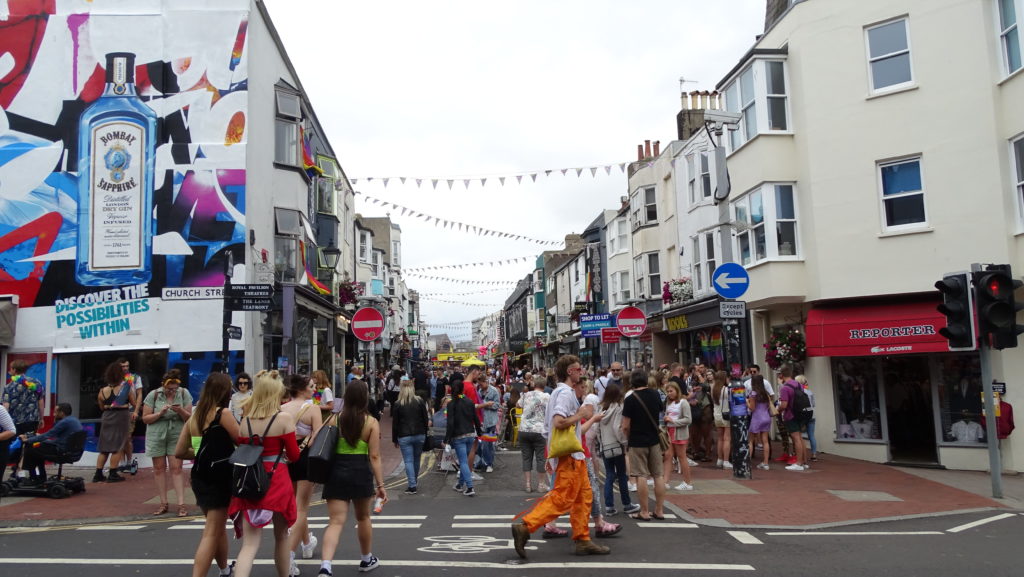 It is good to be reminded of the beginnings of the yearly Pride celebrations worldwide. The first Pride was a Riot. We must never forget the sacrifices done by the brave souls who resisted inequality towards the LGBT+ community.
My first UK Pride Festival turned out not just as a fun one, but a learning experience. I would love to attend more soon. Hopefully soon, my friends will be able to join me too! Read my Pride in the Park 2019 Concert experience featuring Kylie Minogue, one of the most loved gay icons of all time.
Have you attended any Pride Event in the UK or in your own country? Share your thoughts below!