I'm Sorry.
I would like to apologize for not blogging as actively as I used to. Honestly, it pains me to admit that I've been slacking as a blogger for the past two years. The changes in the travel blogging community kind of pushed me to step back, rethink and figure out what to prioritize in life.
I am now 31 years old and I am finally pursuing what I really want to do – filmmaking.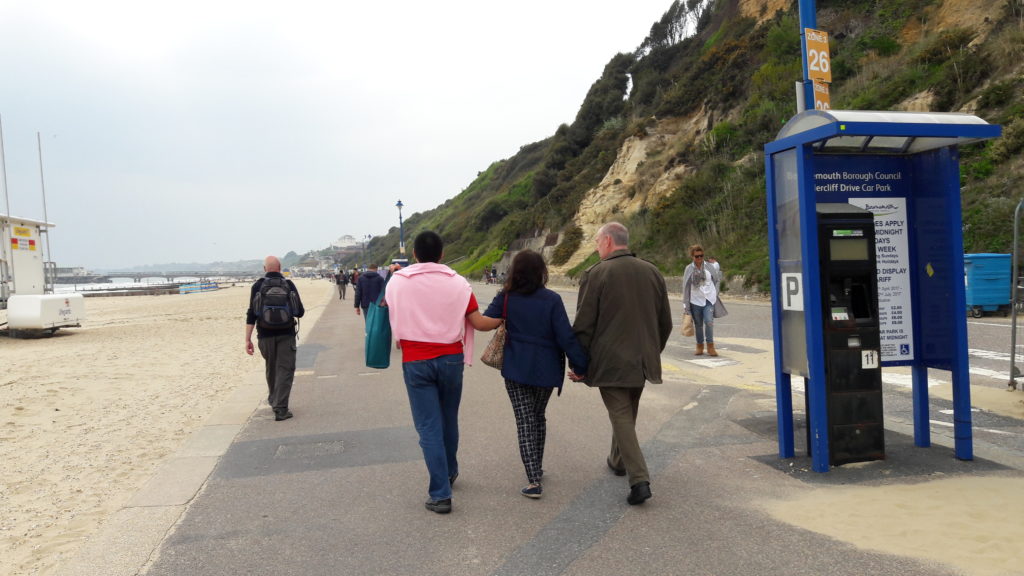 In 2016, I won two round trip tickets to London via Philippine Airlines. I stayed for three months in the middle of that year, returned to Manila for three months and flew again for Christmas. I stayed a little longer and prioritized my family – my mom who remarried after so many years (Hello, Dad Tony!), spent more time with my special younger brother and went on small trips here and there. Although I had the luxury of time that I could've used to roam around Northern Island, Scotland or other parts of England, I chose to enjoy breakfast or drinking meet-ups with family and friends in pubs, go to charity shops with the goal of finding something I really like especially in the book and CD sections, try different coffee shops and make friends with the staff or by just doing simple errands that will force me and my family to go out and walk around despite the cold weather.
I also went on a fangirling spree – I went to Melanie C a.k.a. Sporty Spice' Version of Me concert in Birmingham where I sang with fellow Spice Girls fanatics and the Book Signing/Meet and Greet leg of Lilly Singh a.k.a. iisuperwomanii's How to be A Bawse UK Tour.
The blogger in me didn't resist the opportunity to attend Traverse in London, where I met new friends and reunited with some of my closest blogger pals.
Although I wanted to stay longer in the UK and visit some parts of Europe, my Philippine passport has limitations and I respect that.
On my way back to Manila in mid-2017, I promised myself that I will do my best and exert extra effort in making my dream film projects come true. Simple steps will do with the hopes that everything will fall into place.
Attending a Script Development Workshop organized by the Film Development Council of the Philippines with Mr. Doy Del Mundo Jr. as the mentor was a turning point. I have several stories in my mental treasure chest – and it is about time for me to introduce them to the world one by one.
I was overwhelmed when I attended the Film Industry Conference that took place in October 2017. With reachable options for new filmmakers and learning more details about the business side (distribution, co-productions etc), it gave me the extra drive I needed.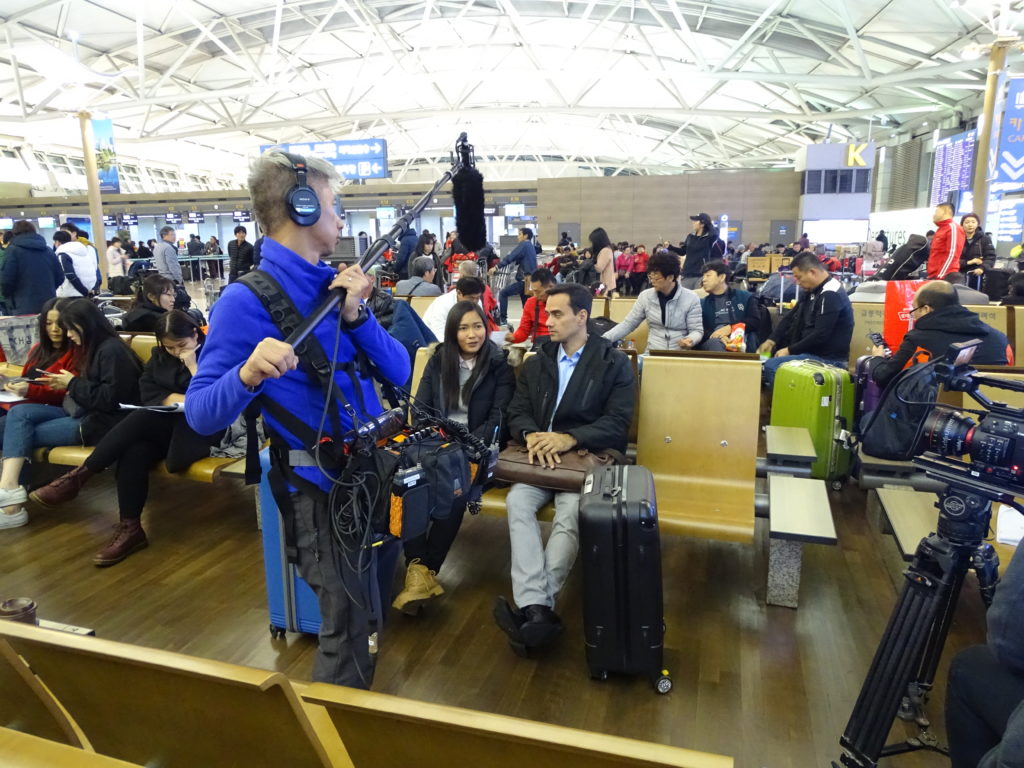 In January 2018, I volunteered to be a Production Associate for the CineFilipino movie entry 'The Eternity Between Seconds' under the direction of Alec Figuracion with Melai Entuna, a fellow blogger whom I met in Boracay back in 2012 as the Producer.
What made this film special? We shot the film in Korea on a winter. Add the fact that Tj Trinidad (my mom's crush) and Yeng Constantino are the lead stars. Plus the fact that the people I worked with for the film were really nice and approachable. This experience helped me decide if I want to pursue film production or not. Writing a storyline and screenplay is doable, but I believe that film production is not for everyone.
Then a call for pitches was posted on Facebook for SineSaysay, a collaboration of the Film Development Council of the Philippines and the National Historic Commission of the Philippines. They're looking for projects to be developed under their new Bagong Sibol Program, which is open for aspiring first or second documentary filmmakers who would like to produce and develop a creative documentary that has something to do with the colorful past of the Philippines.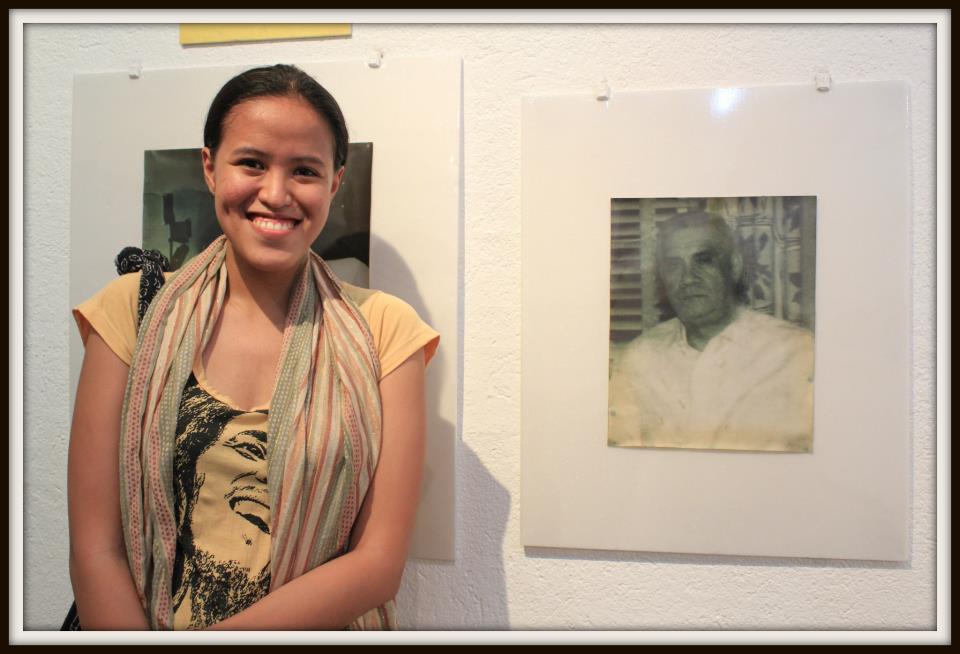 Growing up, I've been so fascinated (almost to the point of obsession) on knowing my great grandfather named Dr. Jose N. Rodriguez, who is known as the "Father of Leprology" in the Philippines. There are limited information about him and his line of work within our family and I aspire to learn more. I also have this dream of making a movie about Culion Island on a doctor's perspective.
I believe that Dr. Jose N. Rodriguez and the rest of the leprologists, medical workers and volunteers are the unrecognized heroes of World War II. They fought for the betterment of the leprosy patients to the point of risking their health and safety. I went to Culion (after so many failed attempts) for the first time in 2013 with my friend Yoshke on an overnight trip. With leprosy declining, I'm afraid that the memory of the leprologists who served in several sanitarias in the Philippines will be forgotten.
Then one day, I received a message that my proposal got shortlisted. The next thing I know, I am already in a press conference with fellow finalists!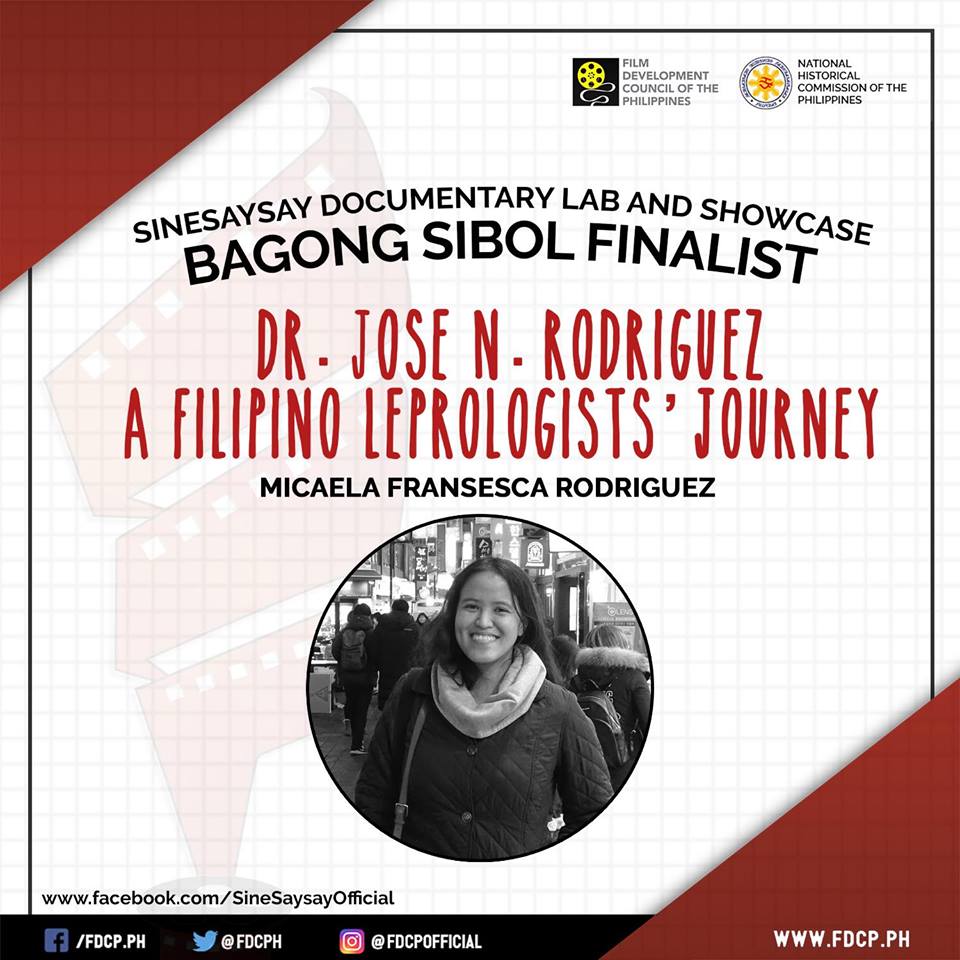 To be honest, I never thought making a documentary about my great grandfather will be possible. I am beyond thankful that FDCP and NHCP believed in it. The finalists are required to develop a pitch video/short film version of their treatments and by November, two out of eight projects will be chosen to go further and develop the feature length versions which will be included in a special section of Pista ng Pelikulang Pilipino 2019.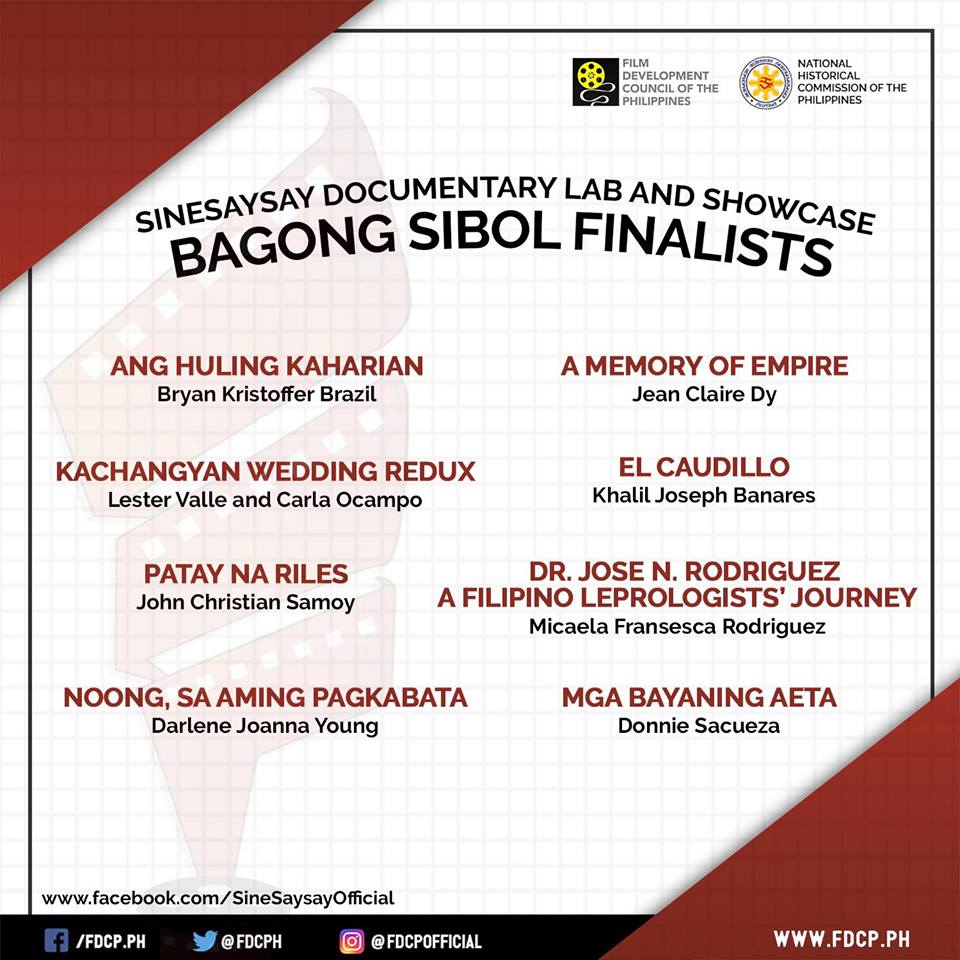 I am excited not only for myself but for my fellow finalists as well. We've attended the first of three film labs and we end up helping and inspiring each other. Making a documentary (especially a historical one) is quite tricky and challenging. I hope that through our projects, we'll be able to raise awareness about documentary filmmaking in the country.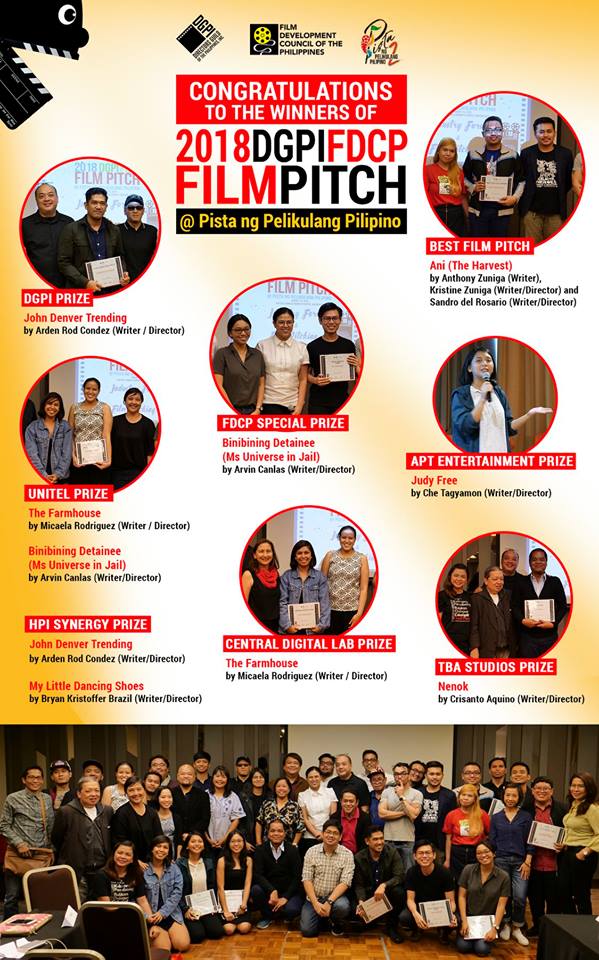 More than a week ago, I also joined a film pitch organized by DGPI and FDCP for my feature script 'The Farmhouse'. That was a good learning experience as I learned how to pitch my story under time pressure (3 minutes!) and go on 'speed dating' with 15 potential producers/investors/suppliers for 7 minutes each. This time, I am with fellow blogger turned producer Melai Entuna (The Style and Soul). The main female lead character of my story is a travel blogger so yeah, all my blogger friends are required to watch! LOL!
Thinking about it now, the speed networking events of TBEX and Traverse did help hone my pitching and bargaining skills, huh? 😛
So that's it for now! Whew!
I am still a travel blogger but I won't be updating as often as I used to. I still have some stories to tell about my 30th birthday in Bournemouth  (I am 31 years old now HAHA), some short trips within the Philippines, behind the scenes of The Eternity Between Seconds shoot in Korea and the Culion leg of my documentary… and more, more, more!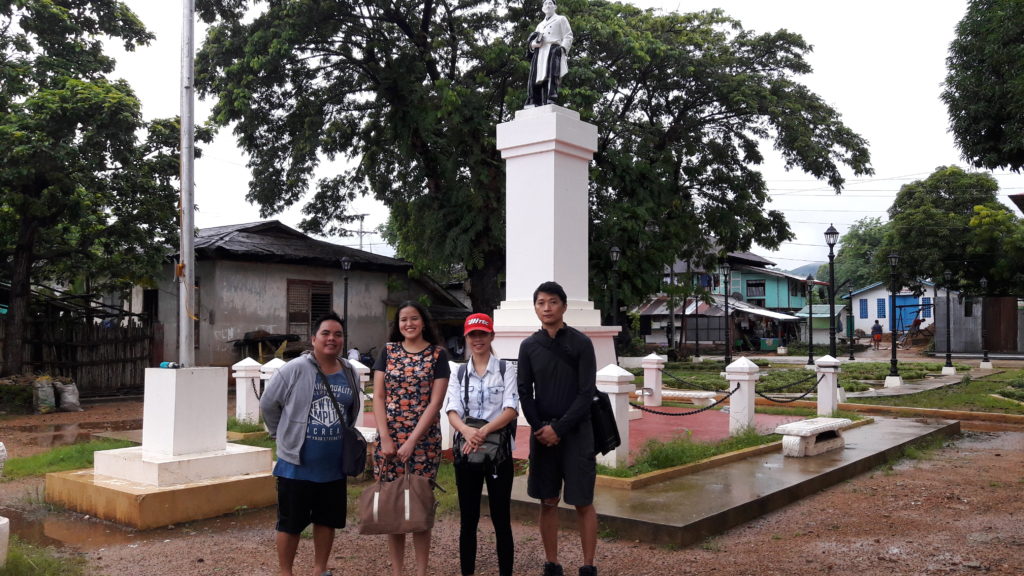 Thank you for reading my post and I would like to express my gratitude to those who are asking where I am and for understanding why I am not as active as I used to. The social media game is not for me, I believe.
Also, I am inviting everyone to support my upcoming film projects – Dr. Jose N. Rodriguez: A Leprologists' Journey (working title of my leprosy documentary) and The Farmhouse (Narrative Dramedy) coming soon!