Budgeting is something that I really have to work on. Don't get me wrong: I have a healthy relationship with money. It's just that I know I could've saved more money if I had more passive income from investments, bigger paycheck from work or if I have rich parents. Or rich partner. Or if I won the lottery.
Or if I focused on monetizing my blog like this one.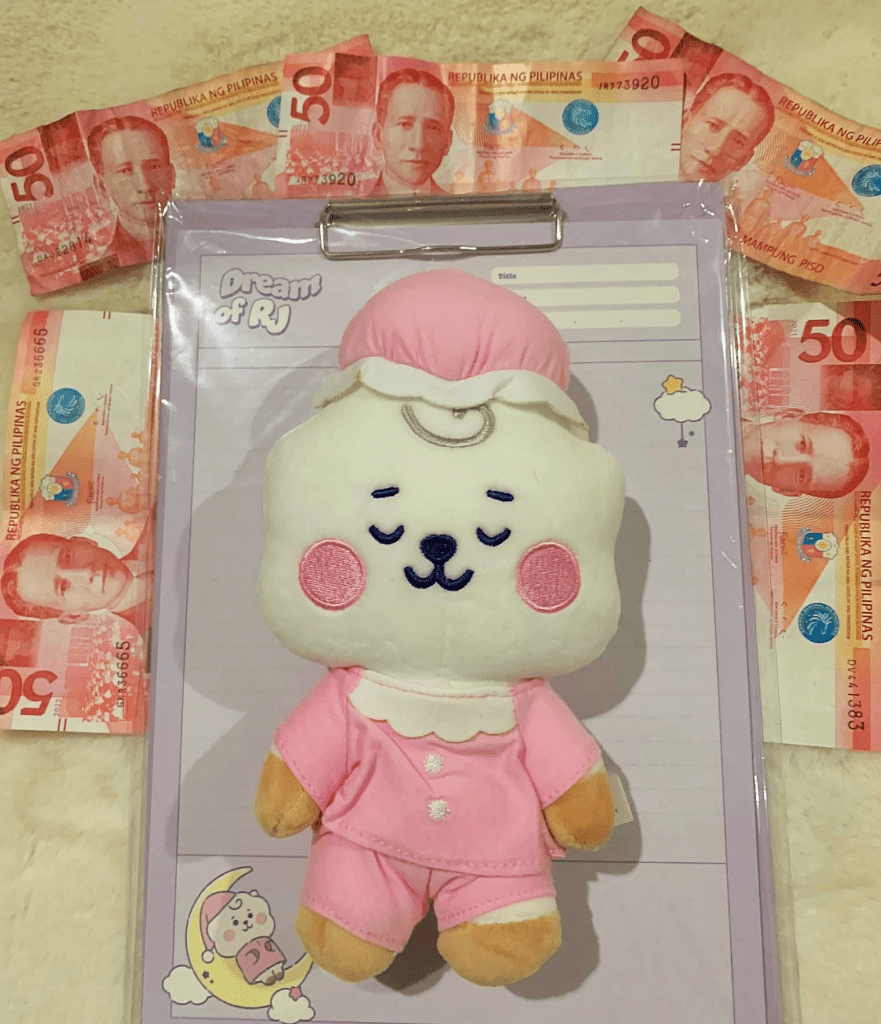 Well, it is never too late! Sometimes, we are forced to think of our financial situations when we have relatives or friends who talk about it. Instead of letting these things pressure you, I guess it is more important to assess your personal goals in life. A friend of yours who is married with kids have different financial goals compared to someone who is single with no dependents. One might prioritize building a home and saving up for their kid's college plan whilst another might be focused on saving up for her dream European trip.
Anyway, I am not a perfect adult, but I am sharing what I practice at the moment in terms of budgeting and money.

SPLURGE RESPONSIBLY

Honestly, I don't deprive myself. I noticed that since the pandemic hit us, my childhood passion of collecting something (I used to collect stamps, postcards and cassette tapes plus Spice Girls memorabilias) reignited especially when I got into BTS. I remember buying my first BTS Mini Figure in a nearby mall a day before the nationwide lockdown was implemented in Metro Manila. I figured out that collecting all seven members is a worthwhile project. I completed the BTS Idol set yet we were still in a lockdown.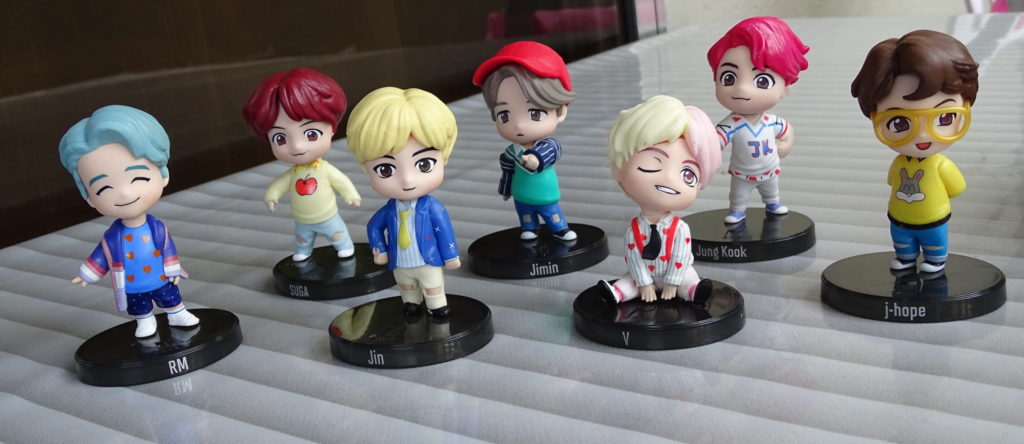 Then I started collecting plushies of my favorite BT21 member RJ, the Kind Alpaca created by my bias Jin. Then I started collecting 'essential items' like coffees, vitamins, disinfectants, clothes, bags, sandwich maker and so on. The main reason? It has BTS or BT21 on it.
Yes, I splurge on these merchandise, but I only buy when I know that I have extra money. In most cases, I work hard and I got lucky that I was even chosen to be a contributing writer in a lifestyle platform due to my love for BTS.

Also, I often go to a nearby coffee shop for a change of scenery, to work/write or to cool down. I deserve to treat myself whenever I want to and if I can.

PAY URGENT BILLS FIRST

Before you splurge on your 'wants', you need to pay your 'needs' first. At the moment, I am paying two main bills monthly and I try my best to pay on or before the deadline to avoid penalties. I learned that reality the hard way. Paying bills on time also made me less anxious for some reason.
USE CASH OR DEBIT CARD

I don't own a credit card. I guess the fact that I saw a friend cut his credit card in front of me unconsciously made me not want to have one. I still use cash most of the time and I now own three debit cards. I only use one for grocery/shopping/wants, the other one is for my payroll and the third one is for my other source of income. I am planning to open a savings account and I aim to look for one with higher interest rates. Any suggestions?
PLANNING YOUR MEALS AHEAD
Ever since I was a kid, I already witnessed how my grandfather and my parents plan our meals for the week. They only go to the market and grocery once or twice a week. They don't really practice bulk buying because in most cases, these food stocks end up expired.

Also, listing down the items you need to buy in advance will make you stick to it. It can also help you control your hoarding tendencies if you have any.
READ FINANCIAL-RELATED BOOKS/BLOGS/WEBSITES

I admit that I am a bit lazy when it comes to money-related matters, but I am not getting any younger. I do read blogs and learn from websites such as savingscalculator.org where one can make a growth table of savings over time. They also have a number of useful calculators which I will explore more soon.
DO THE 50 PESOS SAVINGS CHALLENGE!

Inspired by the 50 Pesos Savings Challenge that I saw on YouTube early this year, I transformed one of my BT21 Tumblers into my own savings bank. What I do is I automatically 'deposit' my fifty pesos to my BT21 Tumbler. I don't really count how much I've earned so far, but probably writing about it early next year will be a great idea!
ASK YOURSELF: DO YOU REALLY WANT THAT ITEM?

If the item is not sold on a limited time, I guess it is better for you to really think about it. Do you really want this certain bag or shoe, or you just THINK you want it because most of your friends have it?
I can still go on! Right now, my Jumbo BT21 RJ Plush is staring at me as if asking me to write another entry solely focused on my collection. I will TRY, my imaginary kiddo. I will TRY.
What about you? Any important lessons learned about money you've learned or practiced recently?