As someone who spent majority of her childhood years in the 90's, I can say that I am lucky because I grew up in the time when playing board games was a big thing. Though we didn't have mobile games and apps back then, we were able to spend some time with family and friends as we have a friendly competition playing board games. A cousin of mine still owns a Scrabble and Chess set at home and she was able to teach my nephew to play it. Apart from its educational and entertainment value, it is also a way to develop a bond between two players.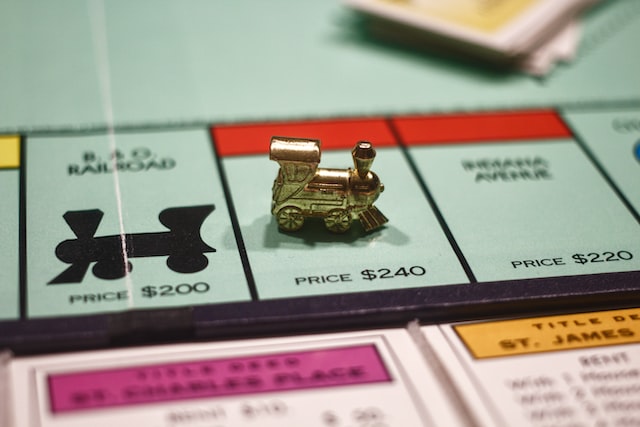 Recently, I stumbled upon an 'edutainment' website that has a lot of practical tips on finances and at the same time it includes a number of games that kids and adults alike can play. Particularly, the board games section caught my attention and it made me reminisce some board games I used to play in the past the triggers a lot of happy memories.
SNAKES AND LADDERS
I remember receiving a mini-snakes and ladders game set as a Christmas present from my parents. The excitement the game gave me as a little kid is unforgettable. It also taught me a valuable lesson that in life, you will encounter some obstacles to the point that you might have to go to the bottom and start anew again, but with perseverance and determination, you will still succeed. Wow, we got intense all of a sudden, huh?

This classic fun board game features ladders that can help you accelerate in the game and snakes that will send you back to the bottom depending on its length. Opponents also have the opportunity to bump your piece. A roll of a die determines your moves. In the online game version, the first player gets a chance to compete with a computer or up to 3 human players. Are you ready to play?
ETCH-A-SKETCH
If you're a girl, there is a big chance that you were gifted a Etch-a-Sketch device for Christmas or your birthday. It has an online game version too! It is perfect for little kids ages 4-7. One can discover a child's talent when it comes to drawing through this simple but fun game. I remember drawing my dream home there that perfectly fits 3-4 people with a garden full of flowers. I also wanted to have a good view of the sunset. Ahhh… That remains my dream home up to this day even if most people my age now live in condominiums. How to be an innocent kid again, please?
DOMINOES
When you hear 'Domino' these days, most are reminded of the Jessie J song which I really, really love. Fellow BTS ARMY would be reminded of that Run BTS episode where the maknae line had to work on the domino game with V having to stay alone in the end. When played as a team, it can help a player practice coordination on working with others. Of course, it will also enhance a person's creativity… and patience.
The online game allows a player to compete against 1-3 computer players and determine who will get rid of their dominoes first. They have to match piece numbers to one of the pieces on the ends and when a player cannot make a match their turn is skipped. Interested now? Give it a try!
When you're a kid, you might look at board games as one way of entertaining yourself specially when you're stuck at home with your parents and siblings. In a way, it helps you enhance your problem solving skills while having fun. As one grow older, you will realize the lessons you unconsciously adapt while playing.