I have always been a fan of coffee shops. More than the vast selection of beans, drinks and pastries, some coffee shops have been my refuge since I was young. Heck, I am actually writing this as I sit inside the cozy and warm atmosphere of my favorite coffee shop.
Don't get me wrong, I am equally productive at home and at coffee shops, but it's the little things that make me prefer working here than home. For one, when I'm at a coffee shop, I focus on tasks easier. Since the tone and the atmosphere stimulates my creative juices, my state of flow is better.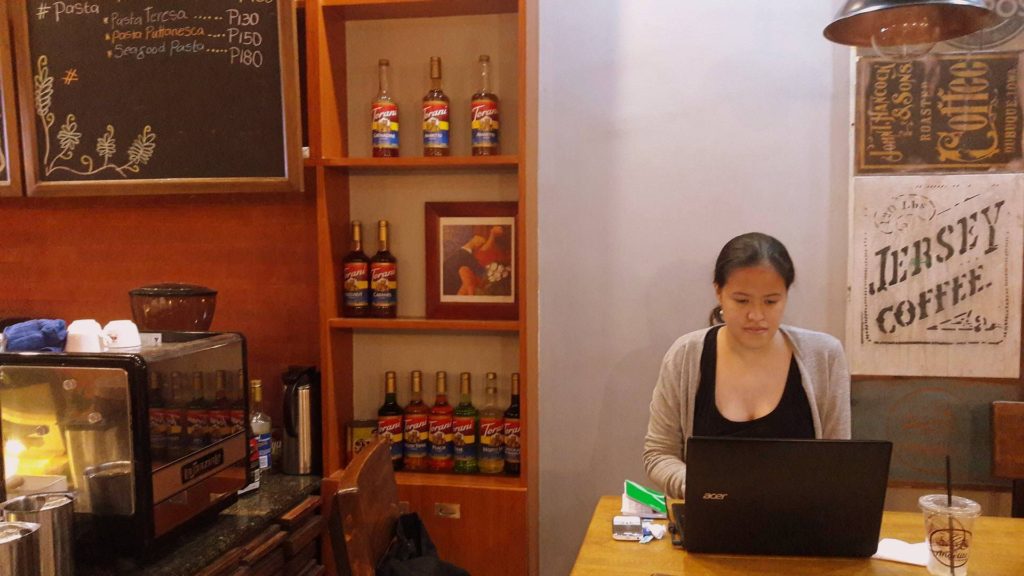 Another reason is, coffeeshops have been my go to if I am fed up with the usual scenery at home. The warm atmosphere with the fact that I am safer in a relaxed environment, free from the hustle and bustle of say, shoppers, added to the reasons that coffee shops became my haven, a safe space for me.
This penchant for all things coffee, and my great love for coffee shops harbored one of my longest and greatest dream in life – to have my very own coffee shop in the future. Since I am not yet ready to make that dream into reality, I am more than happy to do the advance preparations before that day comes.
First thing I plan to do is take up Barista 101 and eventually a Cafe Management course.
Second is that I watch a lot of Youtube videos. You'd think that I'm crazy but the daily preparations in cafes, particular the behind the counter work inspires me immensely. I love how latte art is made, or the displays arranged to entice the customers to buy more. These videos are crucial for my learning, and thankfully, there are a lot of sources online.
Finally, I supplement my training by running a café – virtually for now! Playing the coffee shop game helps me to visualize my dream and put into practice what I am learning in my course. Actually, it is quite challenging since I didn't know that you have to consider the time of the day or even temperature in running a café! Did you know that temperature could spike or decrease your sales? I didn't either!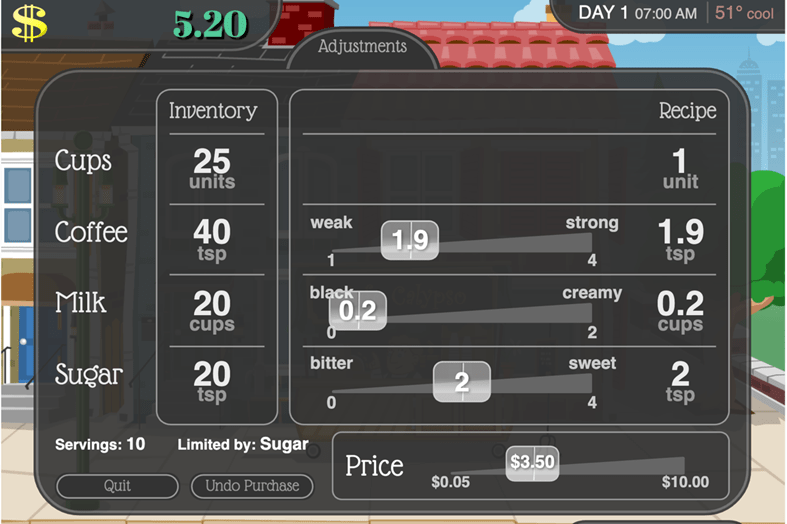 In the game, I have to apply my procurement skills. Balancing between coffee, cups, milk and sugar, I have to make sure that I purchased enough to get me through the day!
After the inventory, the selling part begins! I imagine myself behind the bar taking people's orders, meeting new people and getting the hang of things!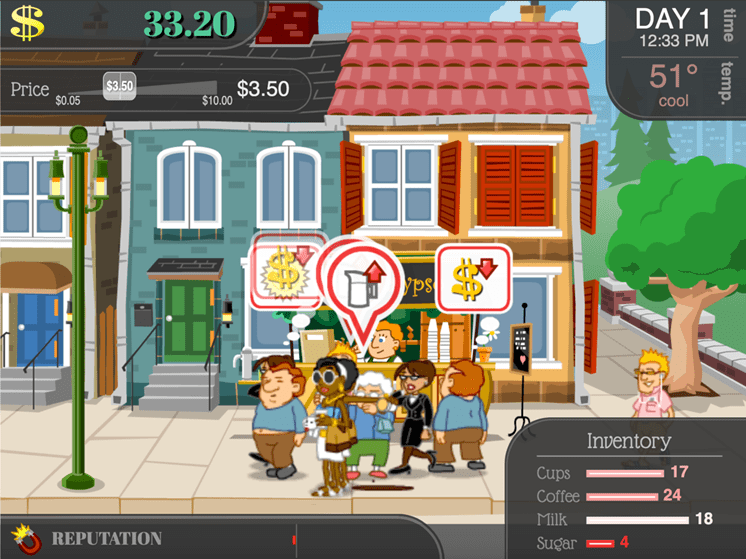 The day ends, yet the work is not finish! I have to make an inventory of the sales. How many did I sell? How much did I earn? What products are spoilt? What products ran out? Decisions, decisions indeed!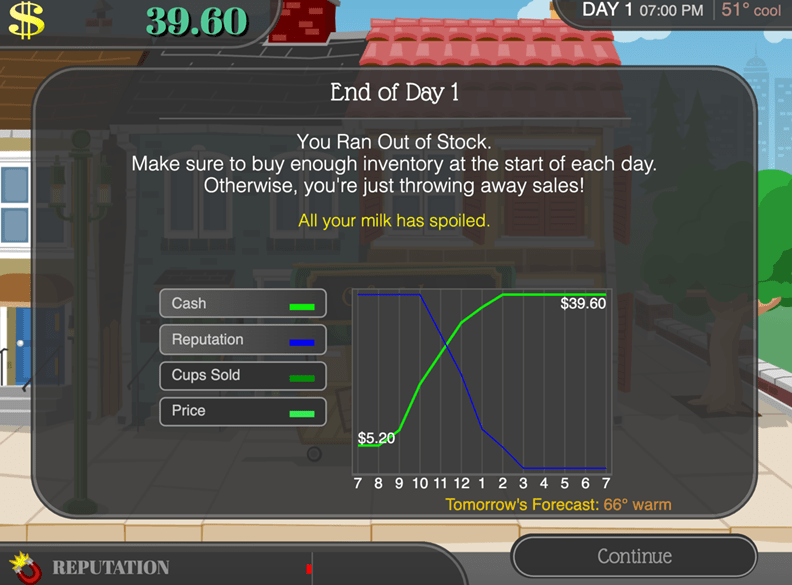 Since I saw the figures in Day 1, I can start the next day with proper procurement – making sure that no products get spoilt and wasted, and that all are replenished!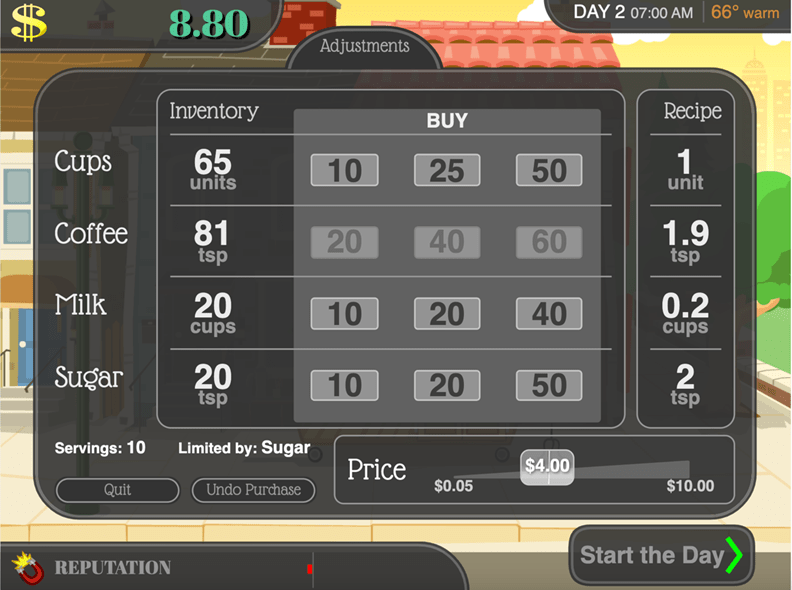 Is this game a terrific aid or what? I know it is only virtually that I am running my café but darn, it is so realistic! I manage to apply my learnings such as costing, procurement, inventory, sales in theory to practice! And I get to destress too! So for those who share the same dream as I do, play it now to enjoy!