For ARMYs like you and I, we will do anything to support our seven men- RM, Jin, Suga, J-Hope, Jimin, V and Jungkook. In this case, even if we are not physically there in Los Angeles for their BTS PERMISSION TO DANCE ONSTAGE concert, we will be there in spirit, cheering them on!
To do so, we thank technology, HYBE and the power of internet with this blessing. We can watch this glorious and much awaited concert online – livestreaming on December 3, 2021 at 12:30PM KST ( that is 11:30AM Philippine time).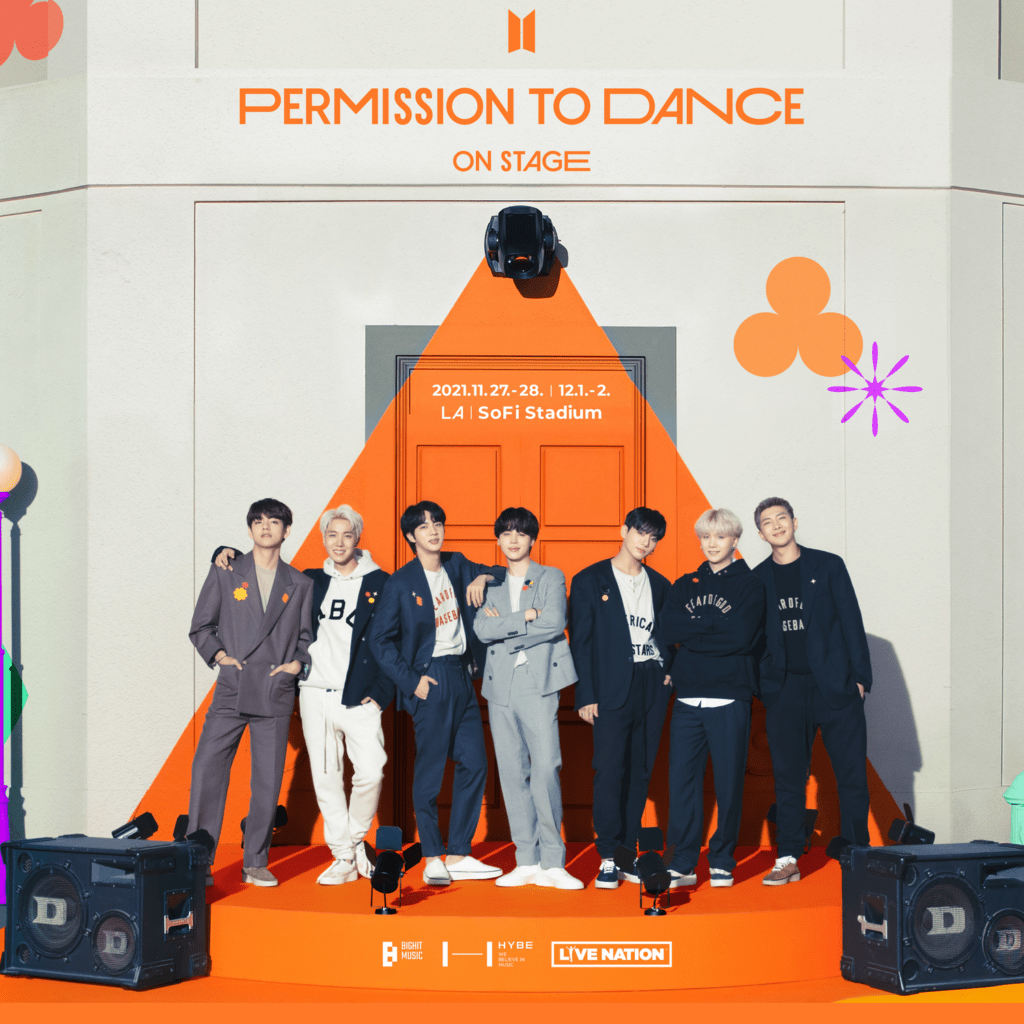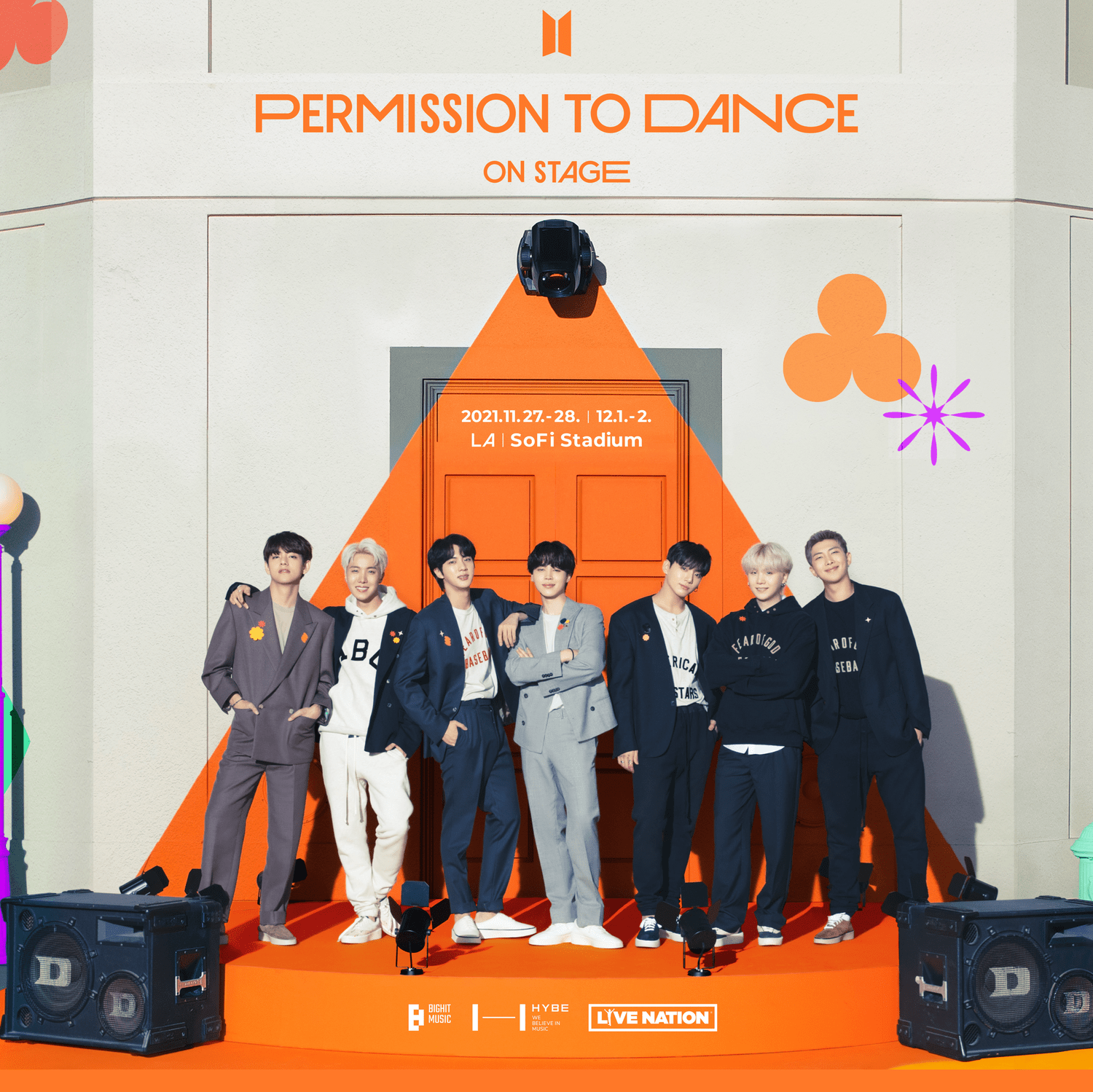 RETURN AFTER TWO YEARS
Due to the pandemic, we have been bereft of many things. BTS offline concert was one of them, but not anymore!

After two years, they are finally coming back live! Their last offline concert was in 2019 – the Love Yourself: Speak Yourself World Tour. Specifically, the last one was in the Seoul Olympic Main Stadium in late October 2019.
Fast forward to November 2021, the concert in LA will be held in the SoFi Stadium which has a capacity of over 70,000 seats and could be expanded to over a hundred thousand. The setlist has over twenty songs including various singles from their entire discography.
CONCERT DATES
Due to popular demand, the Permission to Dance concert will run for four days – November 27, 28 and December 1 and 2. All these live concerts will start at 12:30PM KST. For the livestream concert, it would be the Day 4 which will be broadcasted for the ARMYS. The livestream concert will start at 10PM ET and end at 11:29ET.
HOW TO BUY TICKETS FOR THE ONLINE STREAMING
For old ARMYs, you know the drill. For new ARMYs, you are in luck! Here I will explain where to buy the livestreaming tickets for Permission To Dance on Stage concert. The ticket sales for this livestream show had started last November 12. It will end on December 3 at 4:29AM GMT.
The ticket tiers are as follows:
1. 4K view are about $50.00USD for ARMY membership holders
2. HD Multiview tickets are about $42.00 for ARMY membership holders
3. HD single view tickets are at $$42.00 for all general sales.
PERKS OF THE TICKET
As always, they have our backs. Not only we could watch the concert ones, we get to relive the joy and happiness again thru delayed single view streaming. If ever you did not make it on December 3, you can watch the concert again on December 12, 2021 at 9PM ET (December 13 – 10AM Philippine Time). Totally not bad right?
And of course there is more. For a single ticket, you can stream the show on two different devices! For ARMYs who are strapped with cash, then they could totally share the cost of buying one ticket. One ticket, two devices, two chances to watch. Does it get better than this?
HOW TO WATCH THE LIVE STREAMING
After buying the ticket for the show, the work is almost done. All you have to do if follow the steps below to watch them.
1. Log in to your Weverse Shop.
2. Click the link that was provided in your email after you purchased the ticket or simply go to https://venewlive.com/concerts/bts-ptd-onstage-la/
3. Follow the instructions for verifications. This means that after you get validated, you are able to enter the streaming site!
Literally easy as one two three right? Just remember that you can only get into the page an hour before the concert begins. This allows you to have soundcheck before the show starts.
FOR MAXIMUM FUN
Well, I don't know about you but every time I watch a BTS concert live, I go big! I don't have my lightstick yet, but I dress up for the occasion (even if I'm home), turn the speakers up and prepare good snacks and beverage for grazing. I also set up my RJs (so they could watch with me) and this time, we will also celebrate JIN's birthday!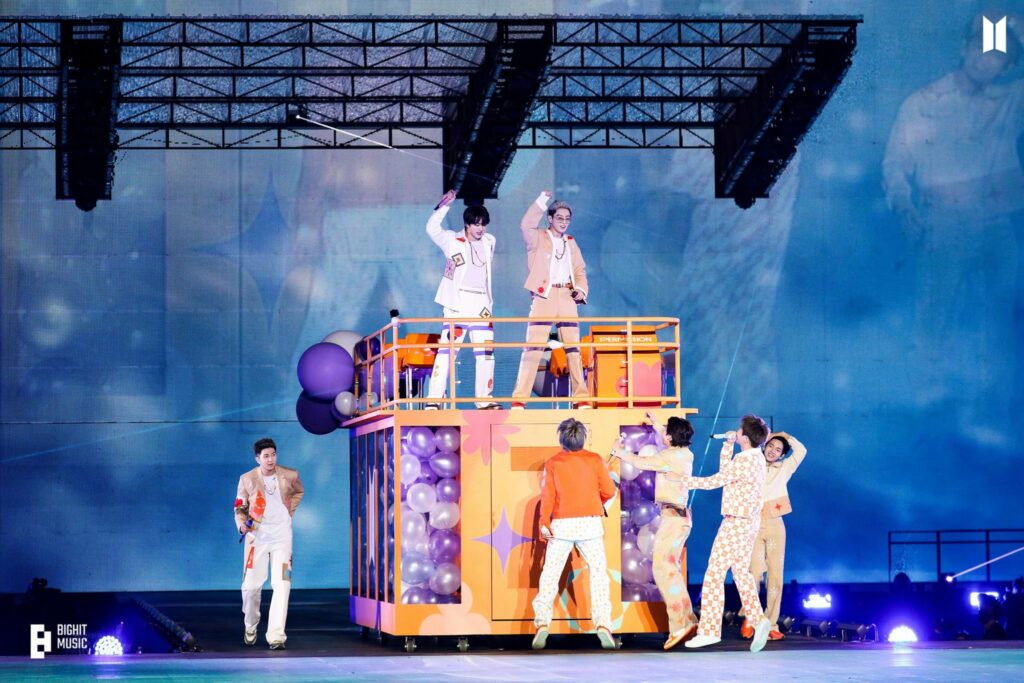 Too much you might say? No of course not. We have to do what we are able to do especially now that we are limited by distance and our mobility is curtailed. As a fan, I want to make the most of it, recreating the concert venue as I am able. You only live once right? Either go big or go home!
Prepare your tickets, save the date, and see you all (in spirit) on the 3rd of December!