Whether you are forced to stay at home due to the ongoing global pandemic, lack of disposable income, or limited vacation time, your time off doesn't necessarily have to be travel-free.
If being grounded at home frustrates you, here are 5 travel-inspired things you can do to appease your wanderlust.
Create or Update Your Bucket List
If you are stuck indoors, now is a great time to create a bucket list. If you already have one, consider updating it. The point of creating a bucket list isn't to face your own mortality. It doesn't have to be a bucket list in the truest sense (a list of things to do before you die).
You should simply put together a list of things you want to see or do before you reach a certain milestone in your life, such as graduating from university, having children, retiring, etc.
Not only is watching your bucket list grow and change enjoyable, but it also offers you a more tangible way of seeing how you are developing as a person. You can get into a more positive mindset by setting travel goals right now.
Learn a New Language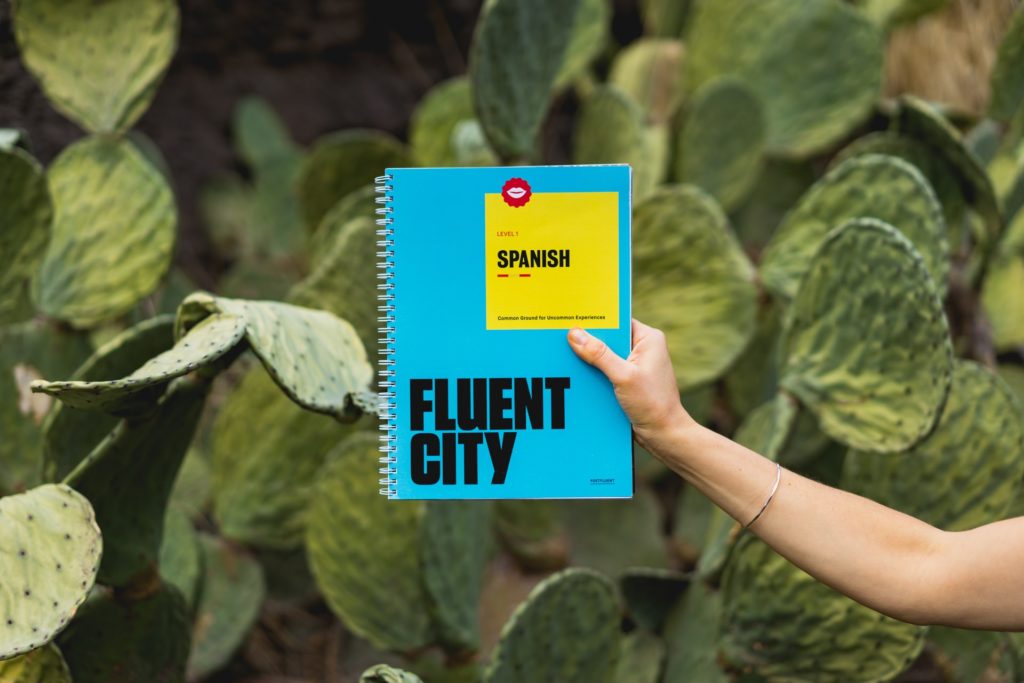 Immersing yourself in a foreign language is one of the greatest charms of traveling abroad. If you don't speak the local language, you may be used to turning to a phrasebook or Google Translate to get past the language barrier.
While phrasebooks and language guides can be fun to use, the experience is much better when you can interact with the locals more fluidly. If you are planning on having a big adventure in a specific foreign country in the future, why not learn its language in advance?
Language is so much more than a means of communicating. The language of a country gives us a great insight into the culture and mentality of its people. It can teach you more about a country than any history book or travel guide. Not only is learning a foreign language useful for travel, but it is also great for your health.
And the best part? You can learn a new language for free. Thanks to online apps such as Duolingo and Memrise, you can learn a foreign language in a fun and convenient way without spending any money. You can even use a free language exchange platform to find a native speaker to talk with.
Turn Your Backyard Into a Staycation Resort
If you can't explore the great outdoors, a backyard getaway can be a great alternative. Your yard doesn't have to be a boot camp that's all about raking, weeding, and mowing. All it takes is a few changes to turn your backyard into a magical staycation resort.
To create a romantic outdoor dining place, you can add a wooden dining table and a few chairs to your yard. You don't need anything fancy. There's plenty of cheap (or even free) furniture on Craigslist or any other similar website. You'll just need to refurbish it a bit.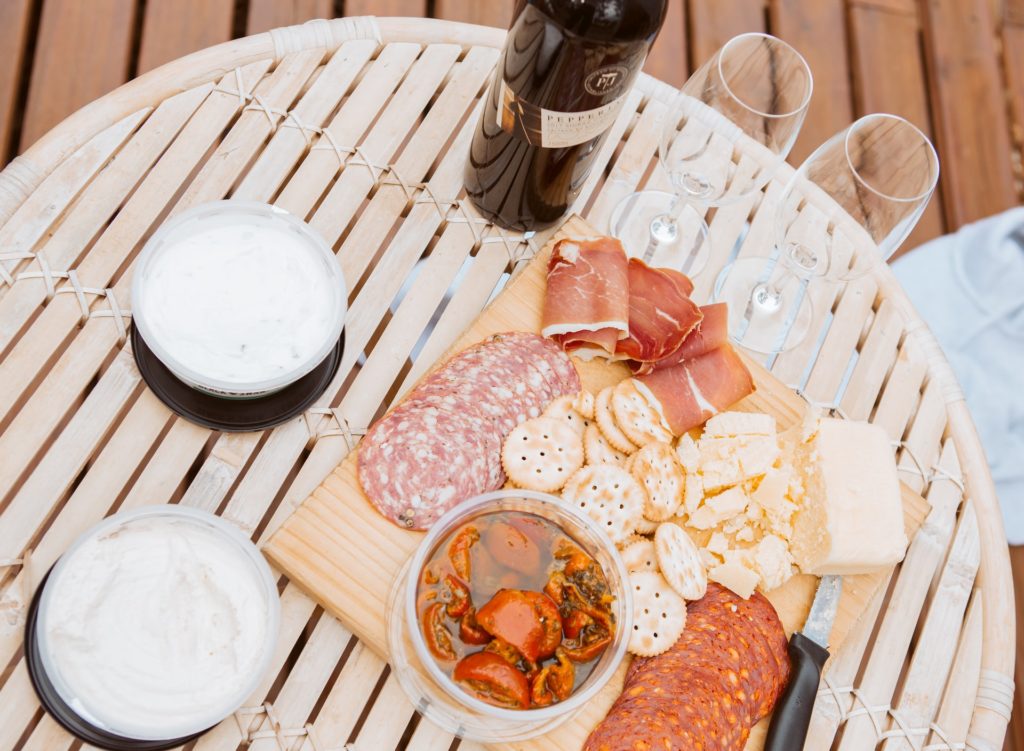 To cozy up the place even more, you can build a firepit and set up a hammock nearby. Circular stone-walled pits are easy to build and don't cost much. If you don't have trees in your yard, you can easily build a DIY hammock stand. You just need to find a couple of fence posts.
But, let's not forget—we want to turn your yard into a place for a multiday outdoor getaway, and not just a great spot for a legendary siesta. All that is missing now is a glamping tent and a sleeping bag. Glamping tents are simply camping tents that are designed for comfort.
If you want to go one step further, you can build a log cabin in your yard. Undoubtedly, a backyard log cabin is more expensive than a tent, but it will allow you to vacation in your yard all year round. Moreover, the average log cabin is easy to maintain, lasts long, and adds value to the property.
Try Food From Around the World
Have you fallen in love with tagliatelle al ragù in Italy, falafel in Egypt, or pho in Vietnam? Why not try your hand at some international recipes in your own kitchen?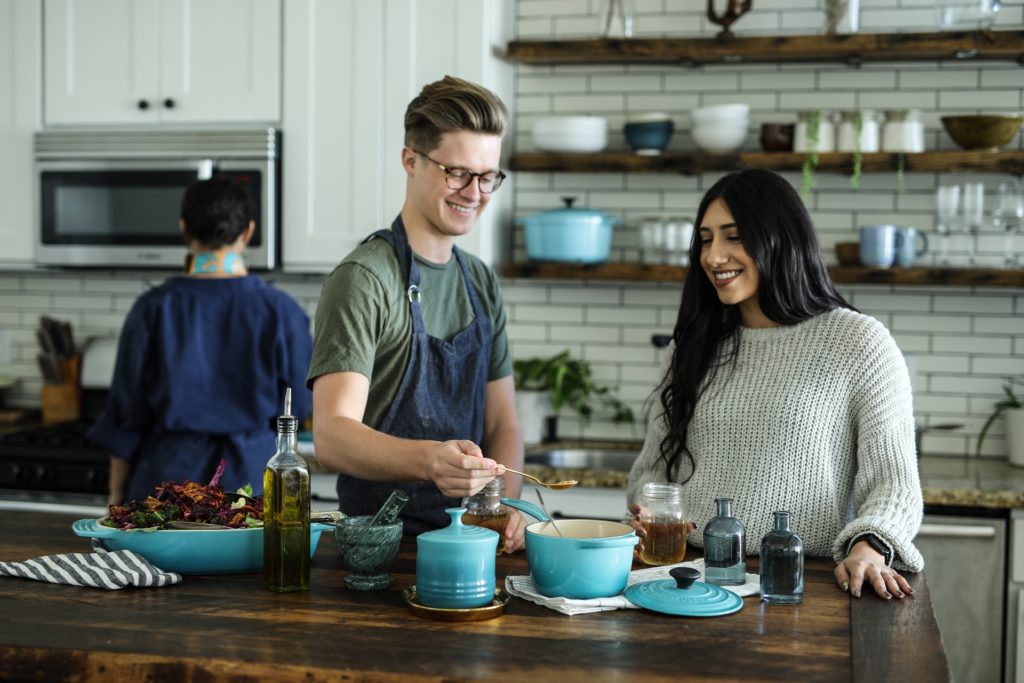 Food is one of the main reasons why people travel. But you don't have to travel to the other side of the globe to sample exotic cuisines. Turn your kitchen into a dining destination and invite some friends over.
You can pick a cuisine you've never tried before and turn it into a multi-course affair, complete with decor, dessert, and beverages. Thanks to YouTube, you won't have a hard time learning to prepare dishes from your favorite countries and cities. To really immerse yourself, you can also put on a movie from the same location.
Travel Virtually
In today's digital age, you can explore some of the world's most magical places from the comfort of your bed. No real pants or human contact required!
More and more cities, galleries, attractions, destinations, and museums are making it possible for people to visit them virtually. Thanks to the internet, you can:
Enjoy an online music festival. Because of the global lockdowns, some of the biggest music festivals, such as Lollapalooza and Exit, are going virtual this year.
Go on a tour of a famous museum. You can use Google Arts & Culture to explore famous museums, such as the Uffizi Gallery in Florence, the Musée d'Orsay in Paris, and the British Museum in London.
Watch a live stream from your favorite zoo. Do you have a favorite non-domesticated animal? Chances are, it is starring in its very own live stream right now. Lots of aquariums and zoos have fun live cams. The list includes the polar bear cam at the San Diego Zoo, the sea otter cam at Monterey Bay Aquarium, and the panda cam at the Smithsonian's National Zoo.

More and more cities, galleries, attractions like things to do in Iceland, destinations, and museums are making it possible for people to visit them virtually.
ABOUT THE AUTHOR:

I'm Rebecca, a translator and avid traveler, a book worm and horror flick enthusiast. My job has given me the amazing opportunity to travel to dozens of countries around the world, and writing on Rough Draft gives me a chance to try to showcase some of them.