It is my third time in Thailand and I have a number of favorite Thai dishes and sweet treats, but I never really had the chance to get to explore and do a food trip with the perspective of a local. I admit it: When I am in Bangkok, I hang out with fellow travelers and I don't really have a long list of Thai friends who I can convince to show me around and hear their point of view as we wander around.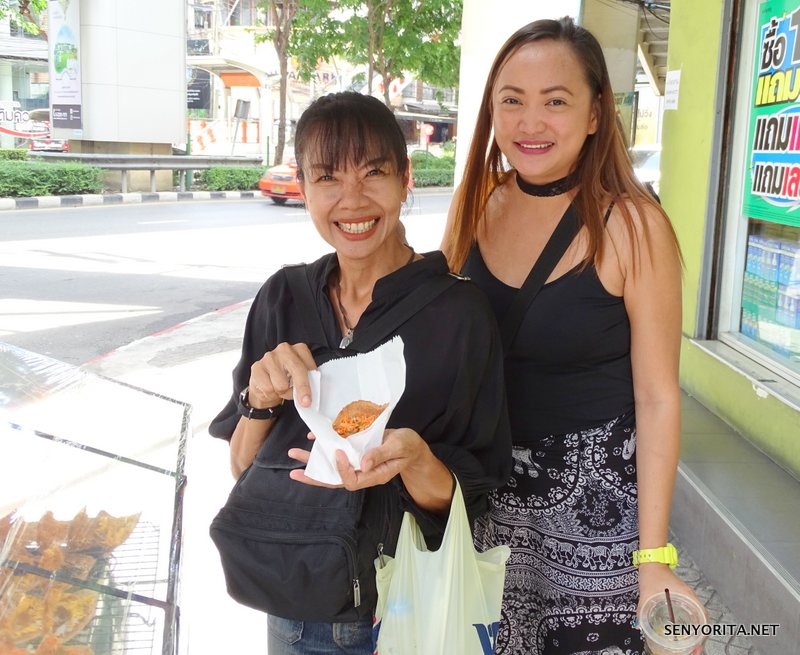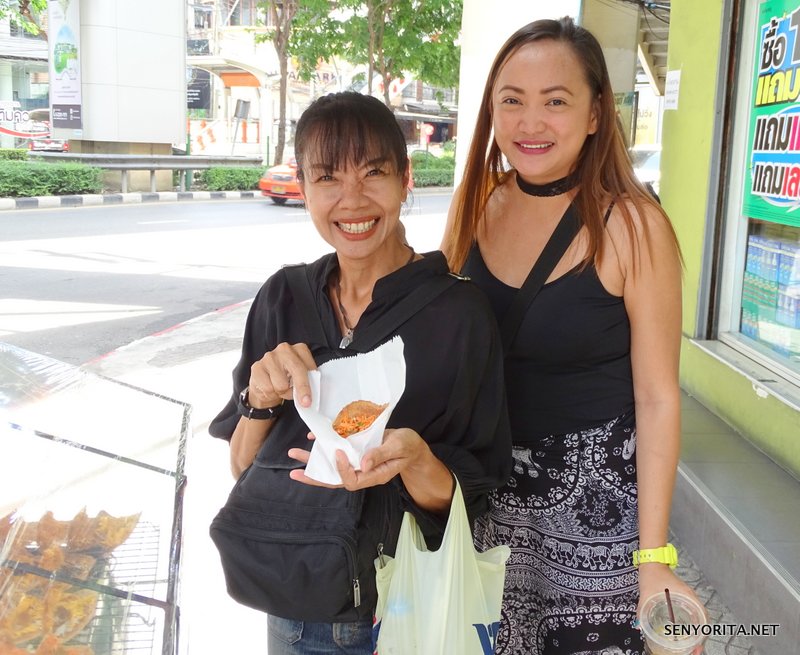 Since it's my cousin's first ever international trip and Thai food is quite different compared to Filipino food (most of our dishes are non-spicy and has strong Spanish influence), doing a food tour with a local will make her appreciate it more. She also cooks well while I just eat so whenever she asks me questions about ingredients, I just tell her to stop asking questions and just eat *cries*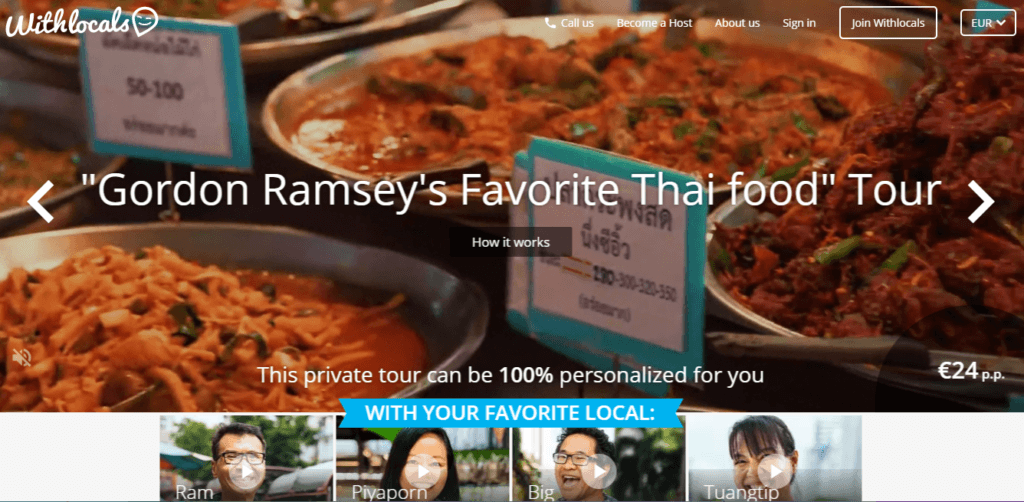 We booked the 'Gordon Ramsay Food Tasting Tour' via Withlocals. What is Withlocals?
It's a website where interested tourists link up with local tour guides. The website focuses mainly on the 'local experience' – some hosts cook dinner or teach their guests how to cook certain dishes, show off-the-beaten paths that are not on the usual tourist itinerary and tell stories about important destinations with the POV of a local. Isn't that more interesting?
Since we have limited time, I decided to book a late morning-early afternoon food trip that is convenient for us.
On the Withlocals website, you can choose your preferred Bangkok Tour Guide. For this tour, I chose Tuangtip – the Food Magician. She seems friendly and approachable based on her photo and video introduction.
We met up with her before lunch time at the Ari BTS station, where we will be starting our food trip.
Shall we start?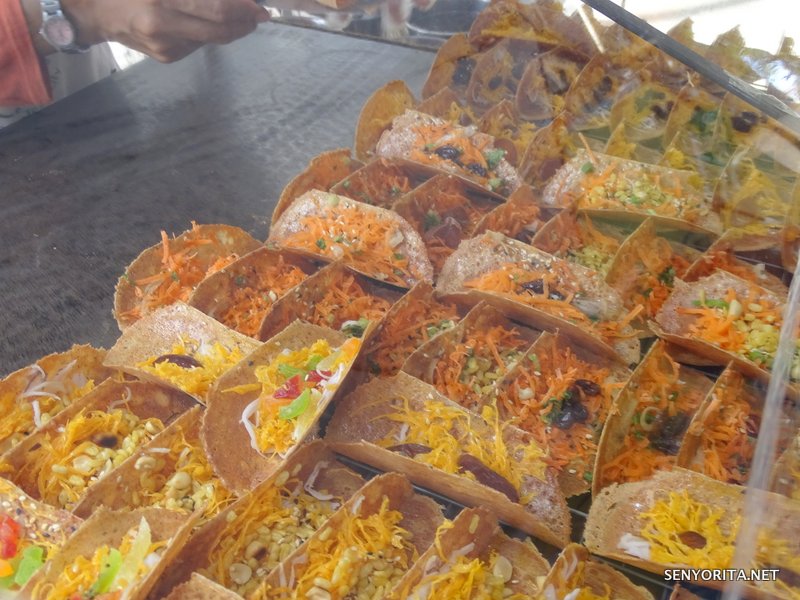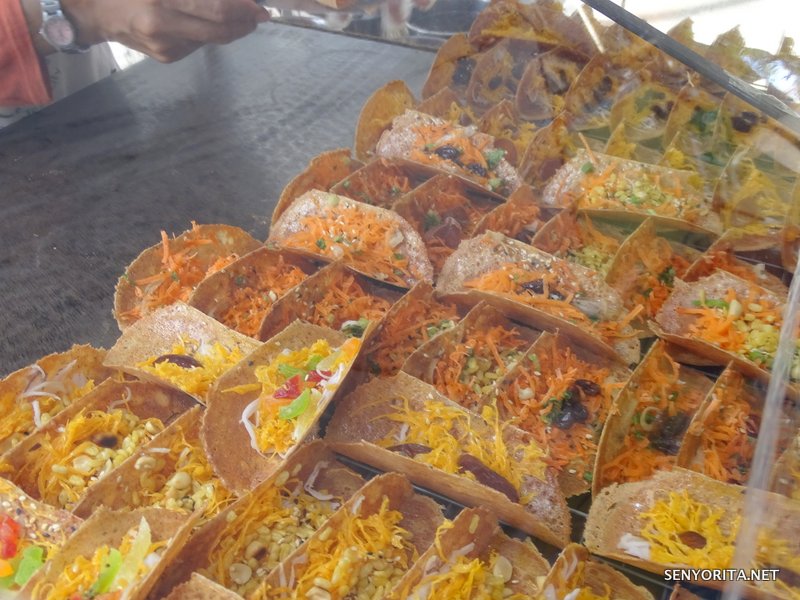 Our first stop is just beside Ari BTS station. We found a local vendor selling Thai Fried Pancakes or Khanom Bueang.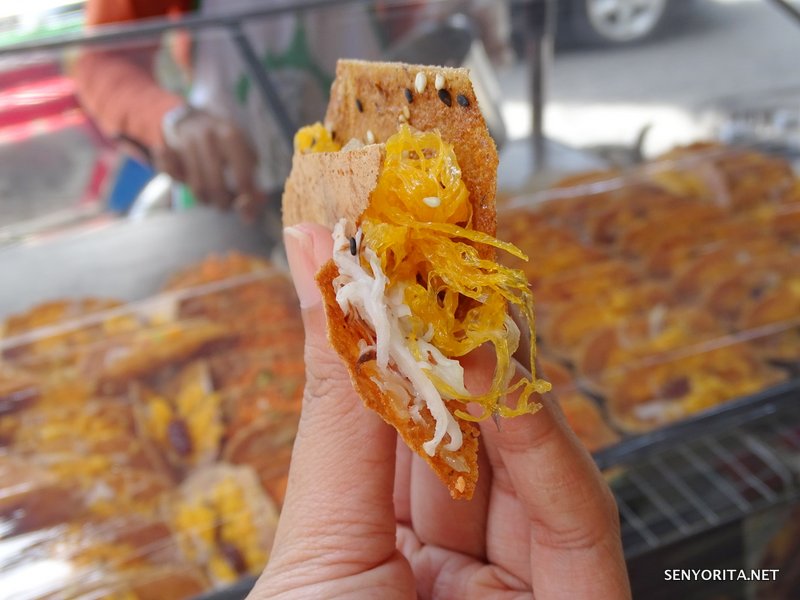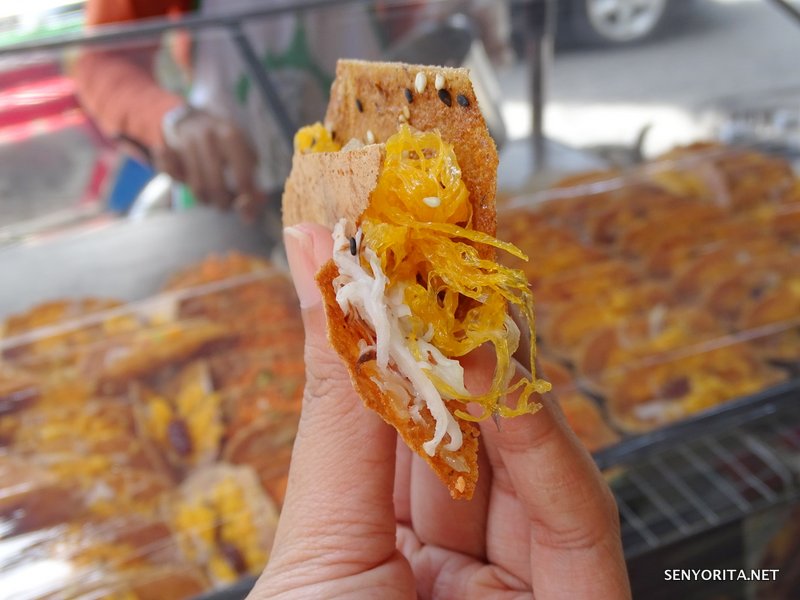 My cousin couldn't help but gush over this surprising sweet treat. You can get this for 10 Baht. Main ingredients include ride flour, whipped cream and golden egg yolk threads
Our next stop is in a local canteen known for selling different types of curry dishes. Originally, we were supposed to order the Thai Green Curry. My cousin is not a fan of it so Tuangtip customized this part by ordering a sweeter alternative – the Chicken Massaman Curry.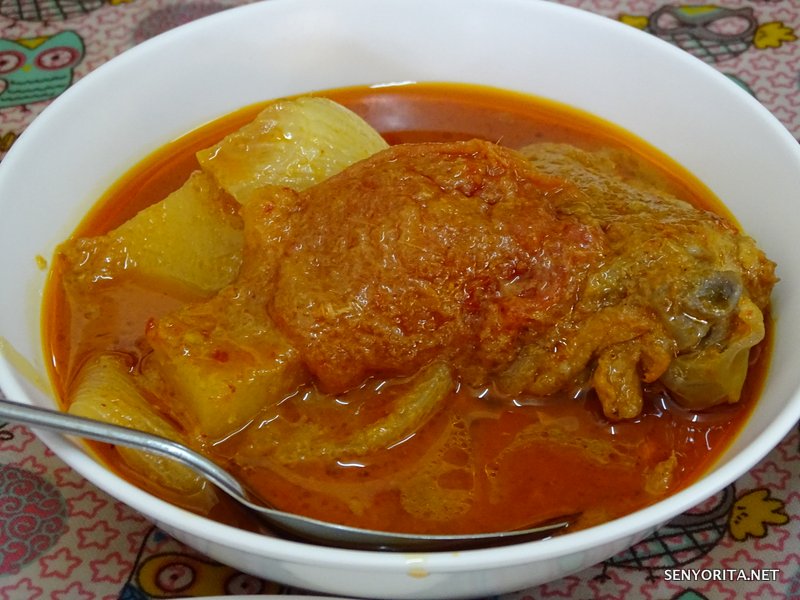 According to Tuangtip, the Chicken Massaman Curry main ingredients are chicken, potato, tomato, onion, the curry soup is made of coconut milk, massaman curry, tamarin sauce, palm sugar, fish sauce and peanut. In 2011 got award from CNN Go that it is the best dish in the world.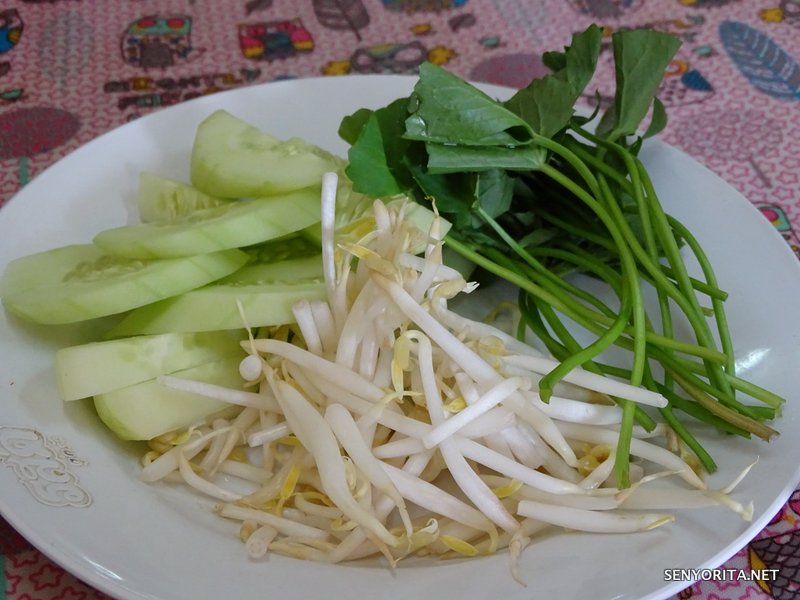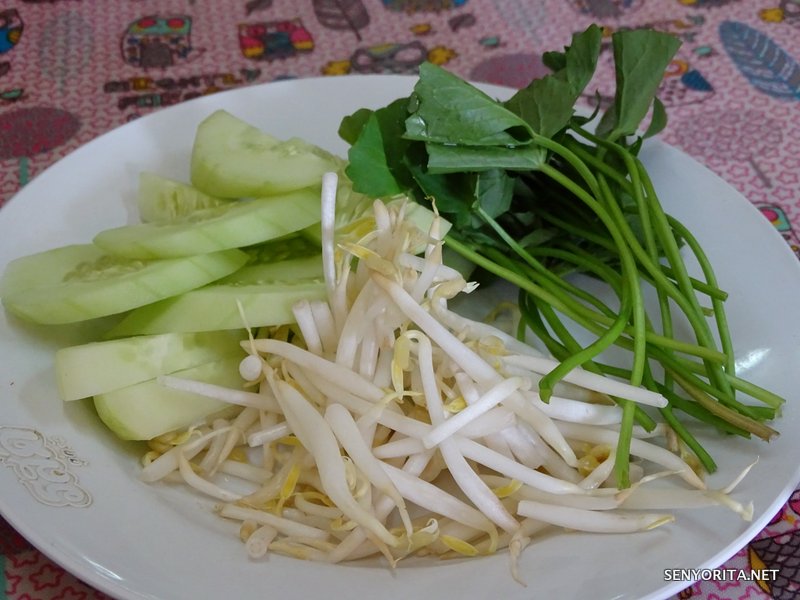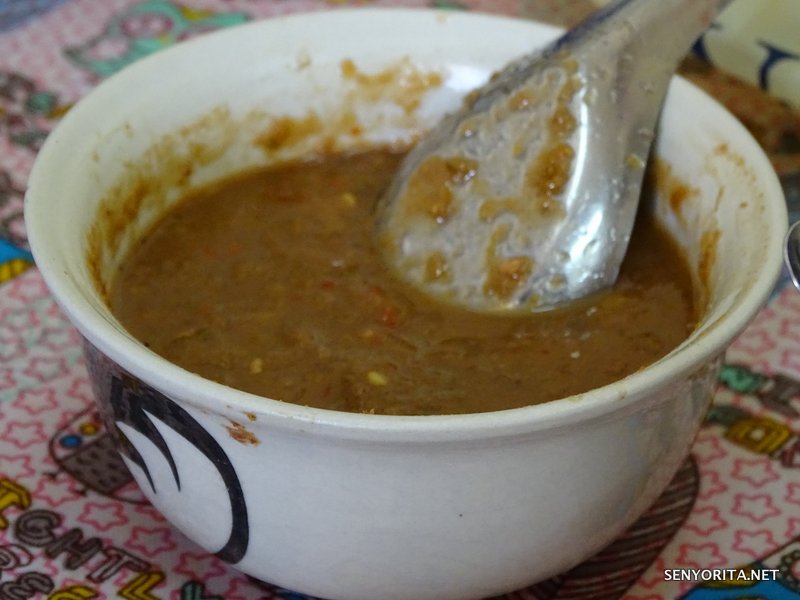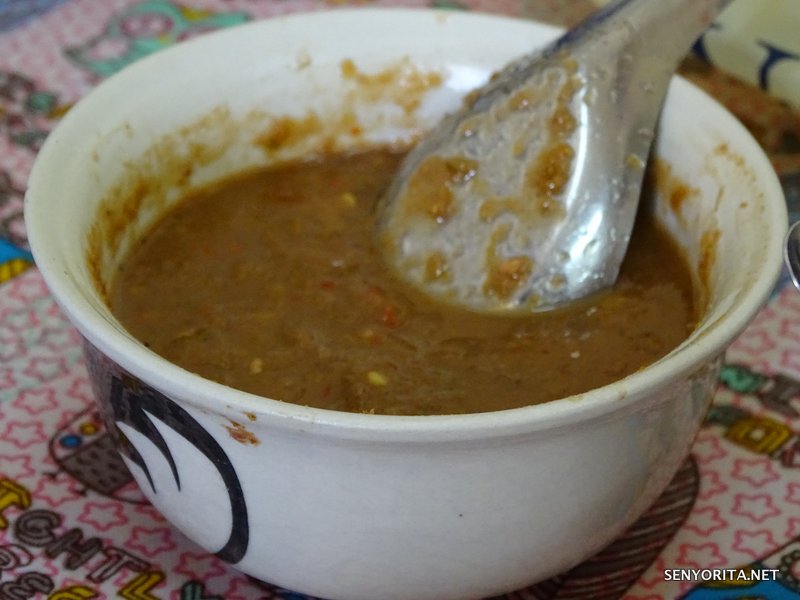 Served with rice and vegetable sides with Chilli Shrimp Paste, we were kind of reminded of our very own 'bagoong' or shrimp paste. The only difference is the Philippine version is usually not spicy.
There are many office towers, apartments, food stalls and restaurants in Ari. The headquarters of Ministry of Finance, Ministry of Natural Resources and Environment are also located around there. It is the reason why most food establishments are crowded during lunch time.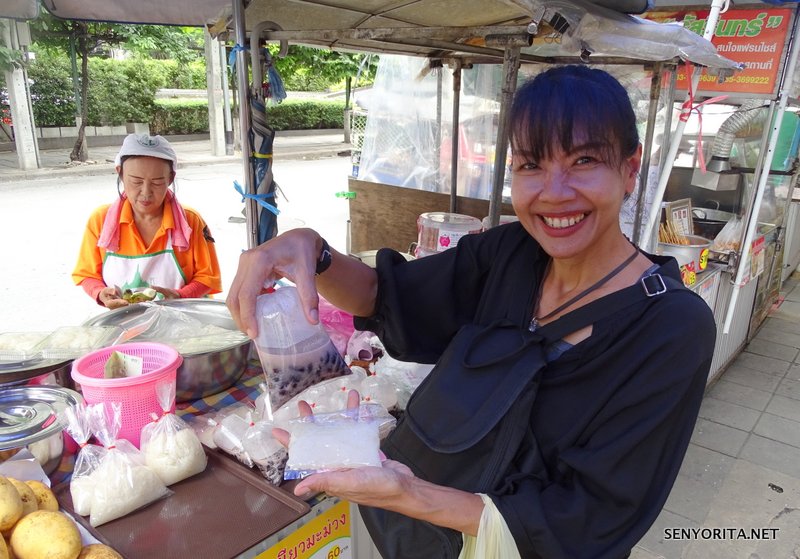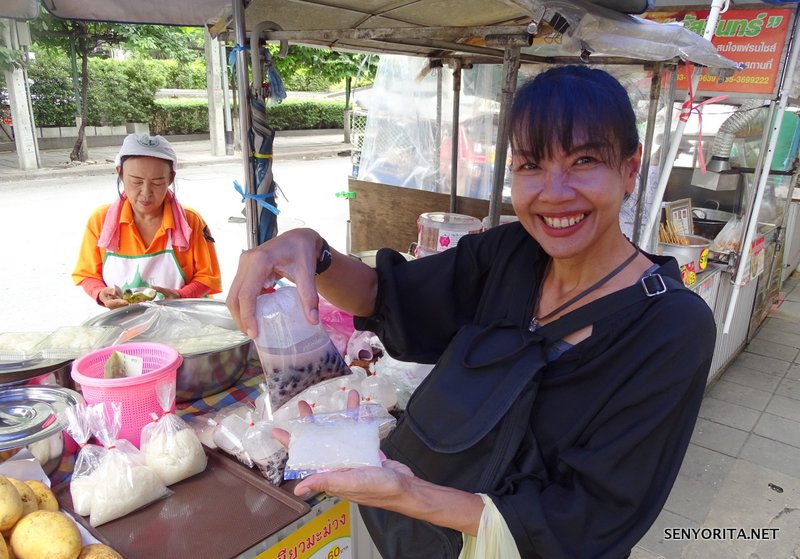 It is now time to move to a different location! We rode a tuktuk to the famous Or Tor Kor Market. When in Thailand, it is nice to try a tuktuk ride at least once!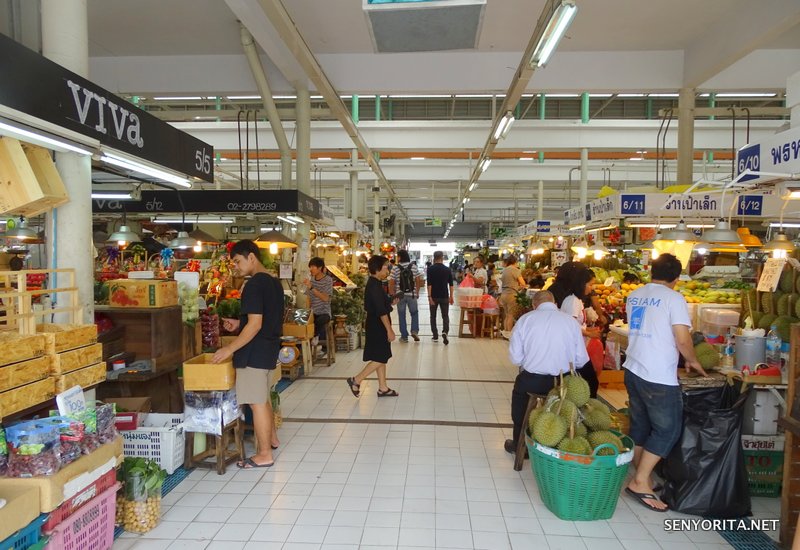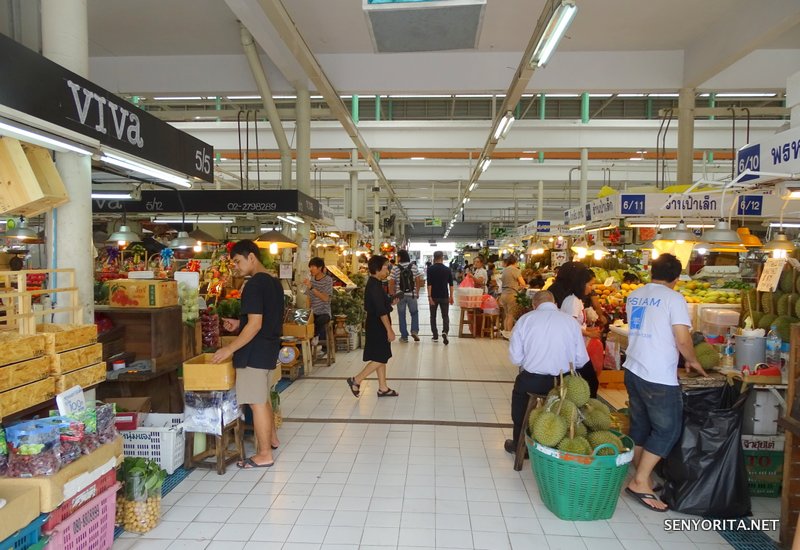 The Or Tor Kor Market was voted as 4th cleanest Fresh Market in the World. We were pleasantly surprised upon arrival since I was expecting the typical set-up of an Asian wet market like we have in the Philippines.
When I asked Tuangtip, she told me that most of the people coming here are tourists, expats and a very few locals.
The food court area was packed with a mix of local and foreigners longing to stuff their hungry stomachs with good food.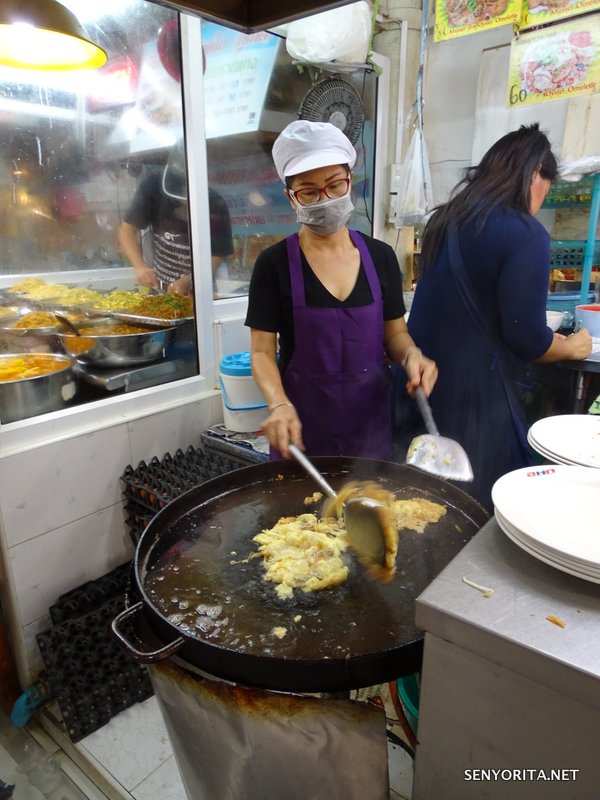 We went straight to a stall selling hot Pad Thai and Fried Oyster and Mussles. I got more excited!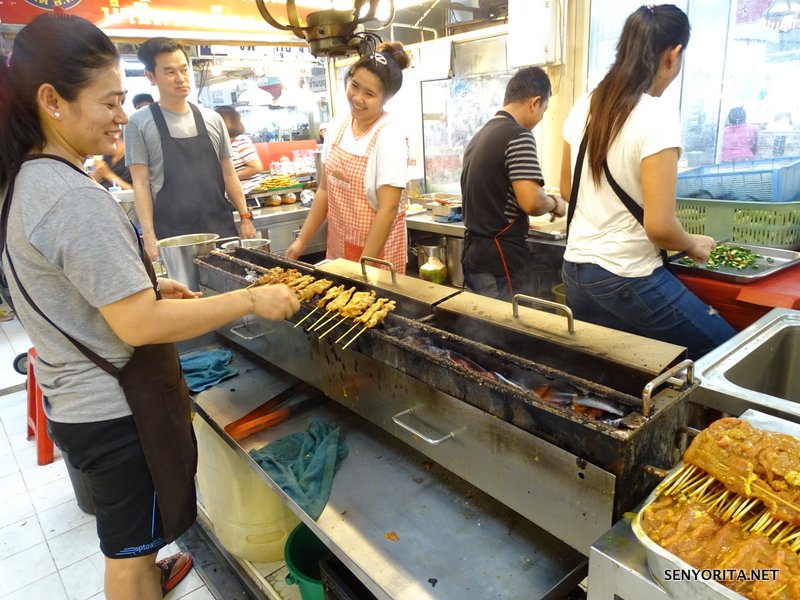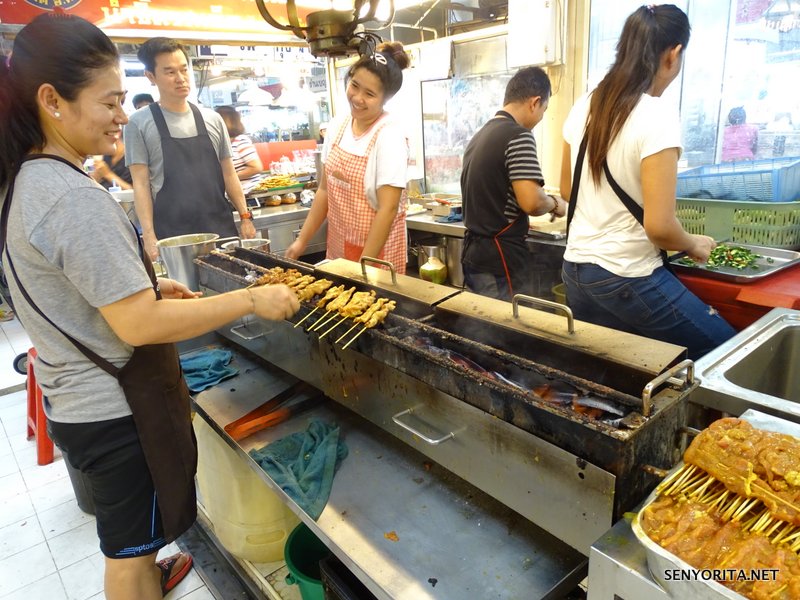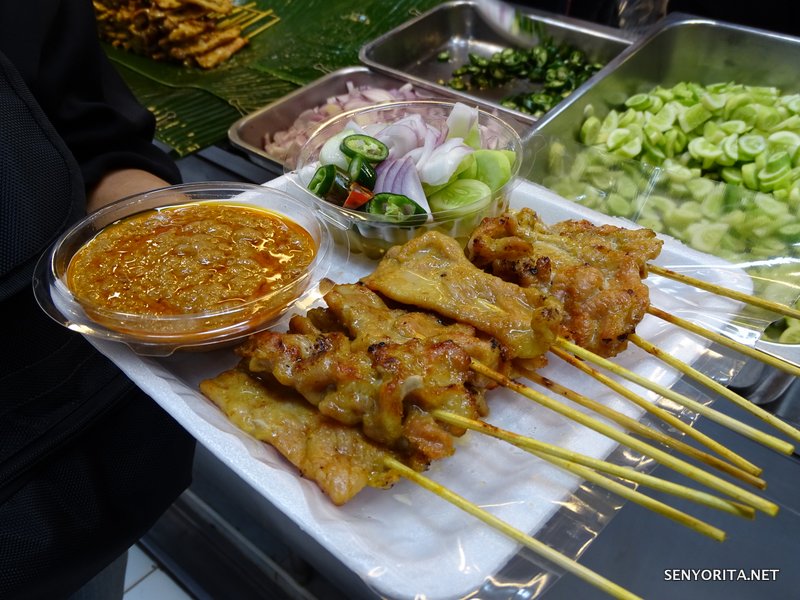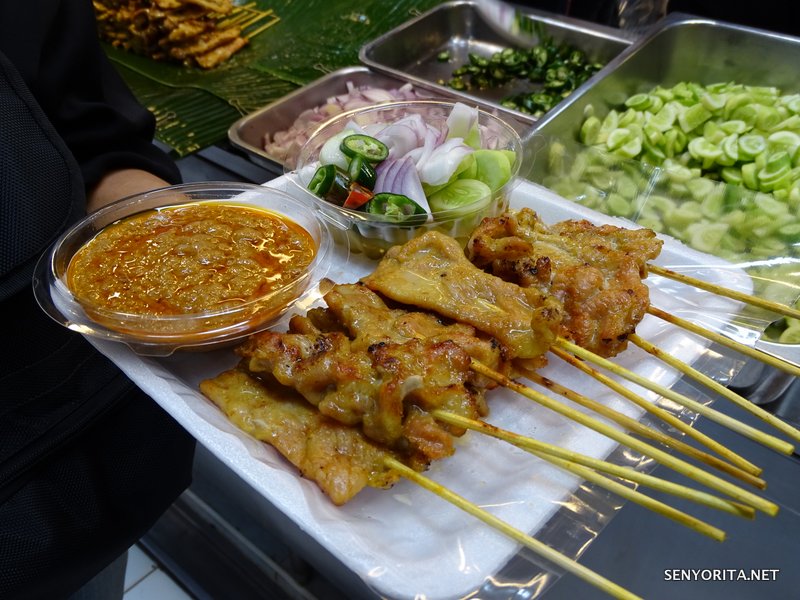 While waiting for our order, we went straight to a stall selling Pork Satay. Witnessing how they prepare and grill the pork satay made me drool. I am also impressed with how the exhausts are installed in all the food stalls in the market. I don't normally see that in markets in my country.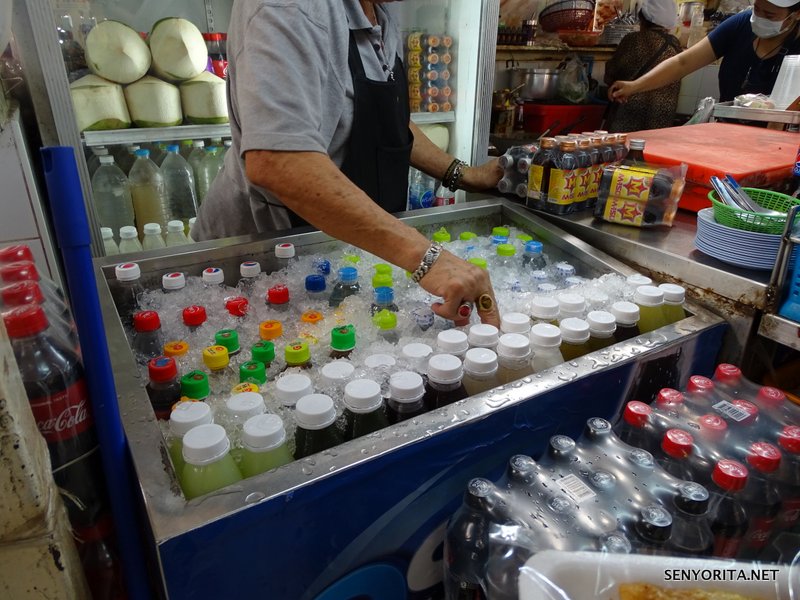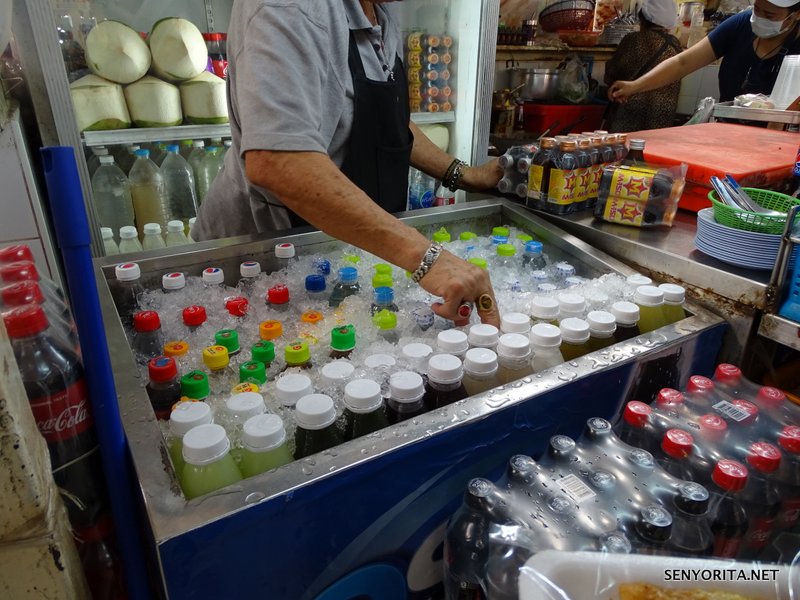 We passed by a stall selling healthy juices. Roselle or Hibiscus Juice for me and Chrysanthemum Juice for my cousin.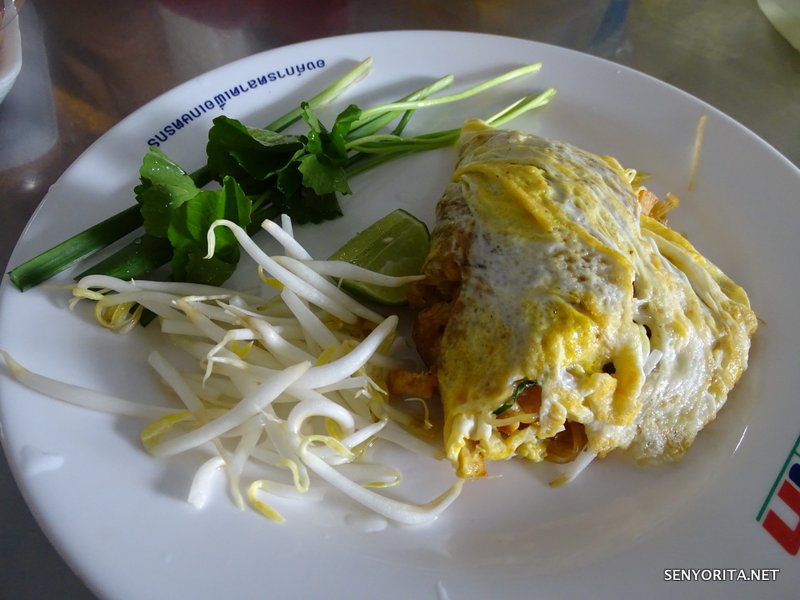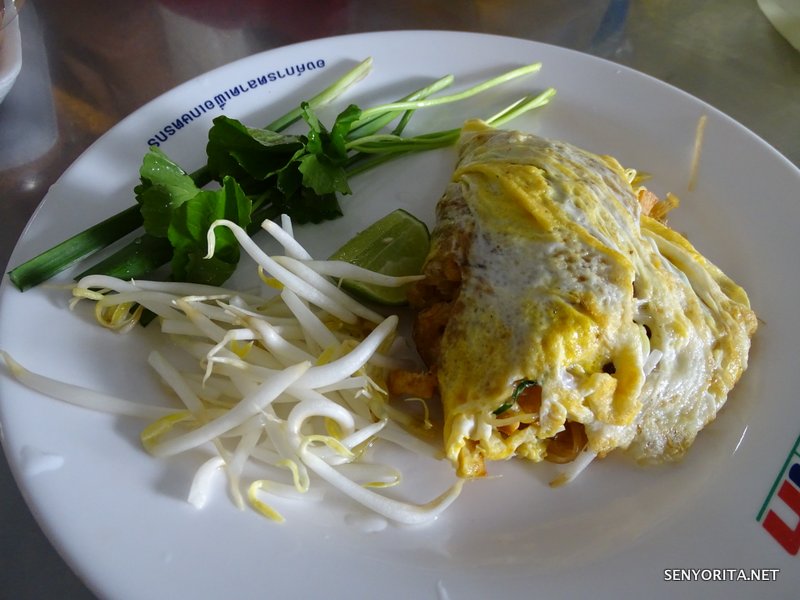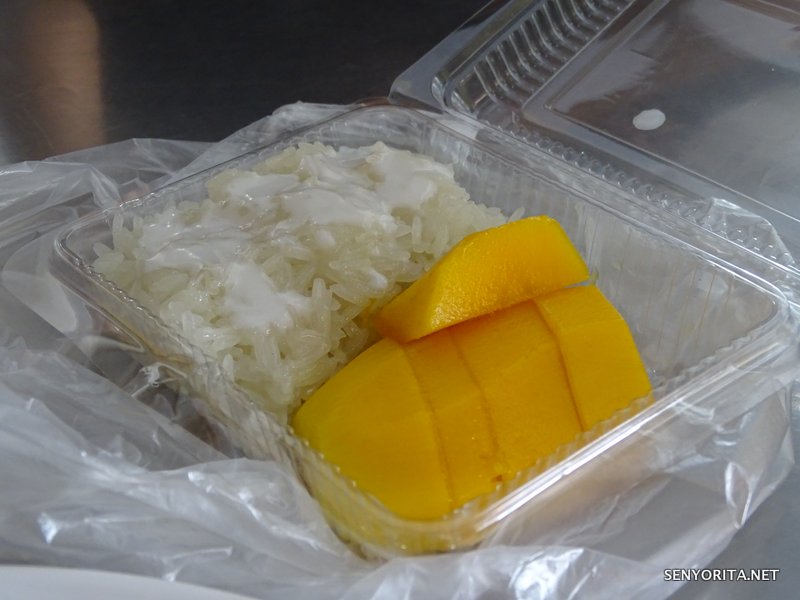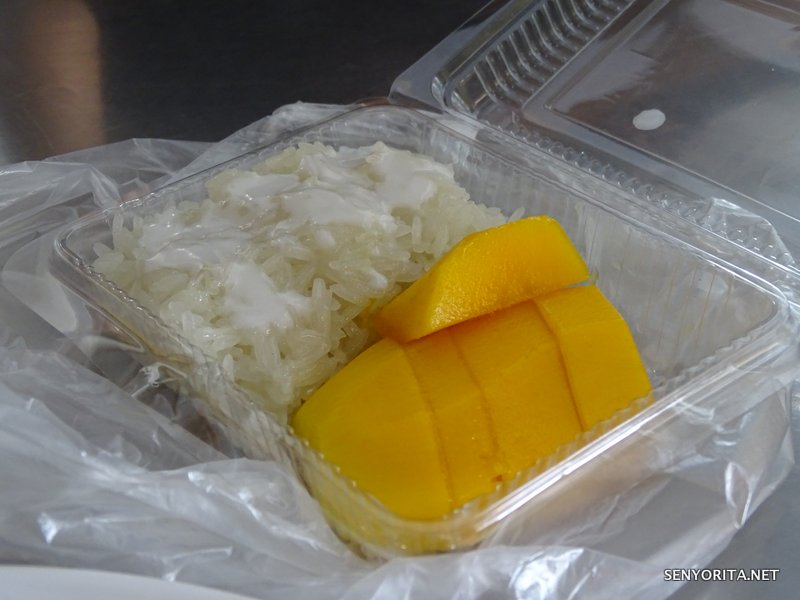 For dessert, we ate the takeaway Mango Sticky Rice we bought from Ari. We were also supposed to get the Papaya Salad, but we decided to skip for this tour. Too much food already!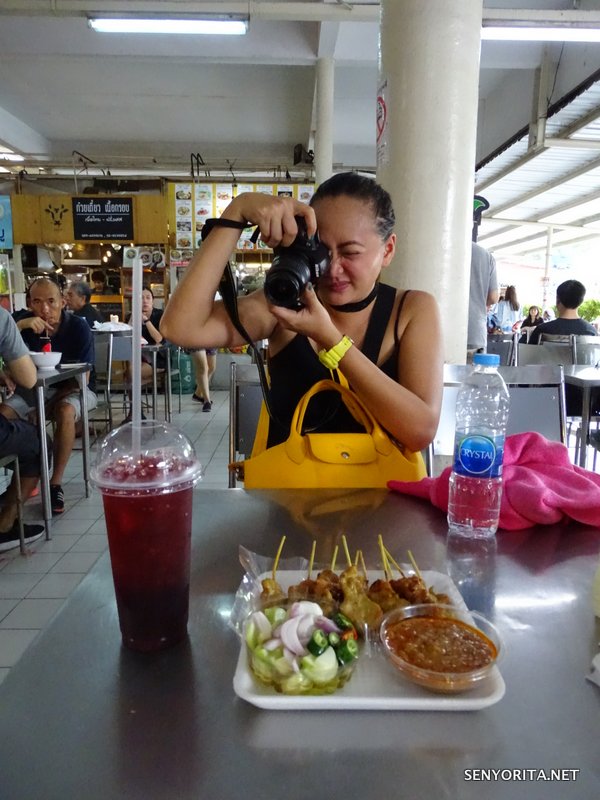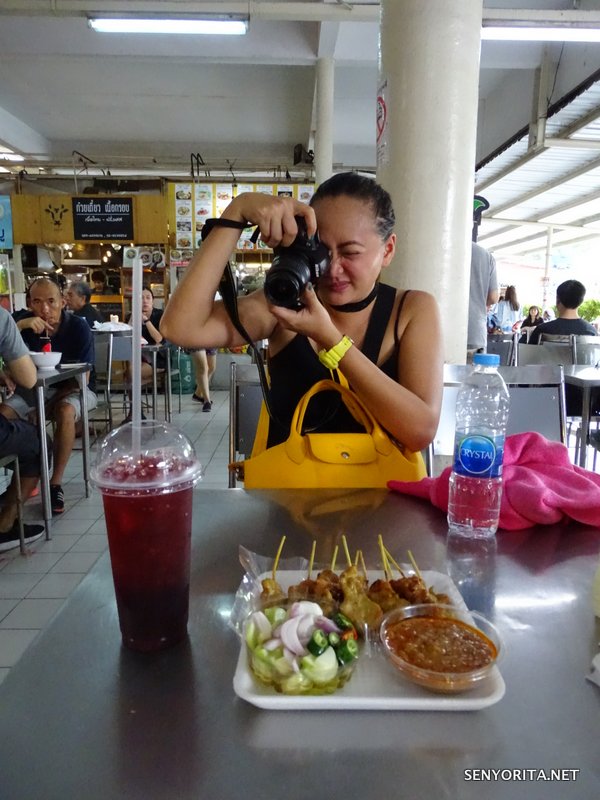 After stuffing our faces with delicious food, we roam around the fresh market and took more photos: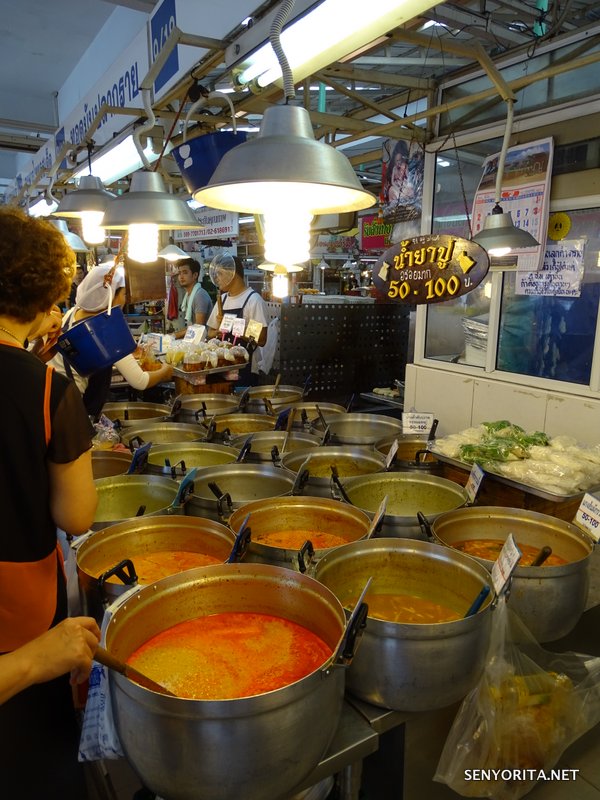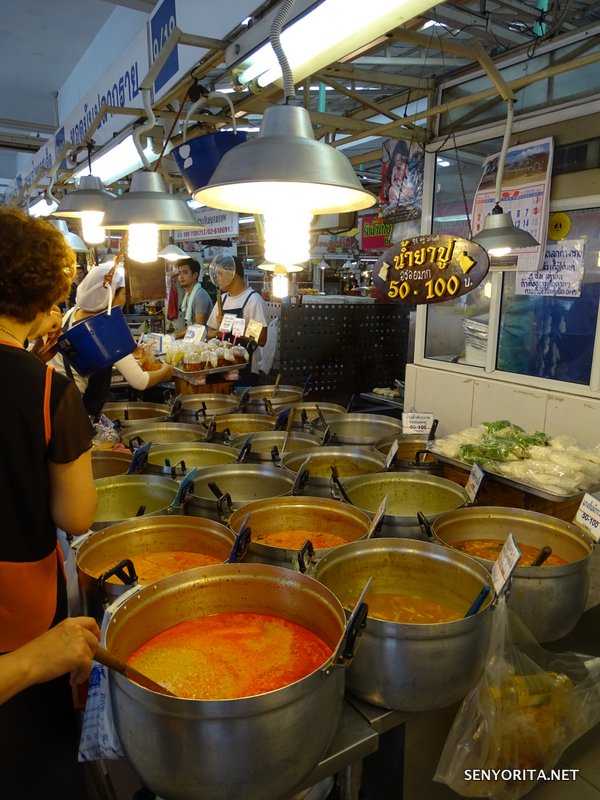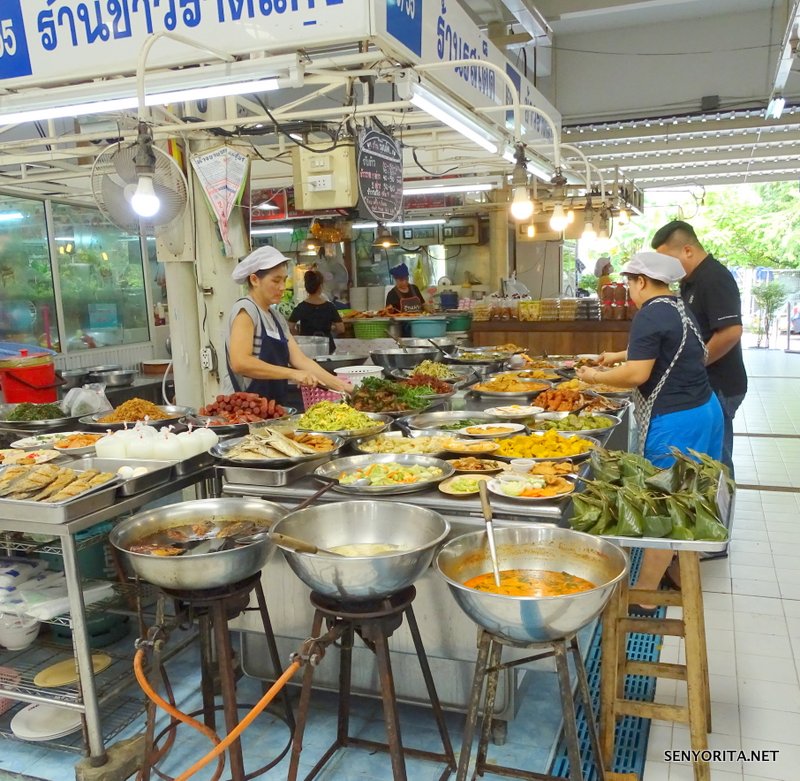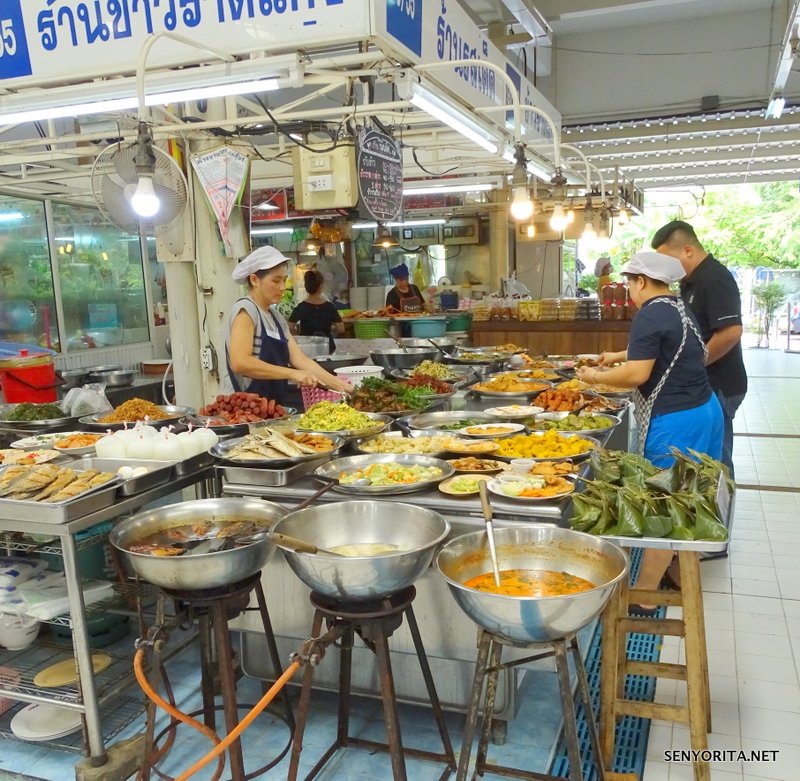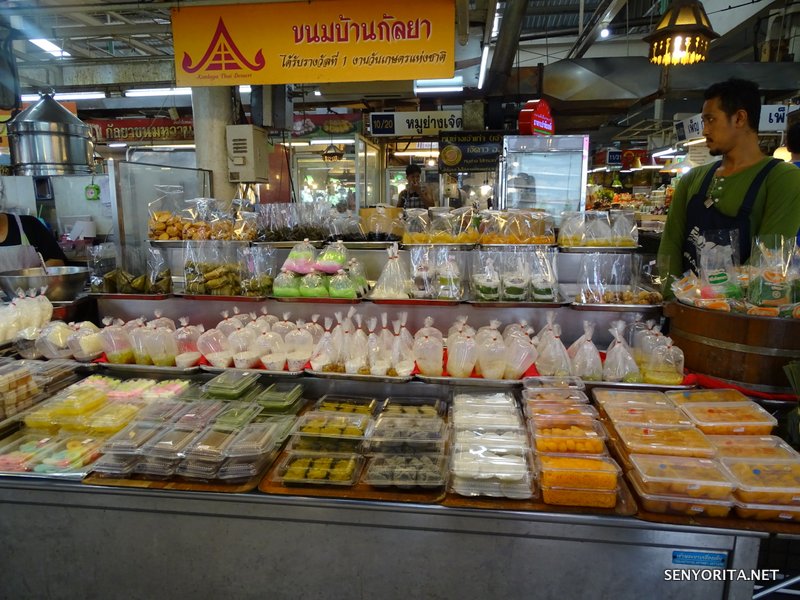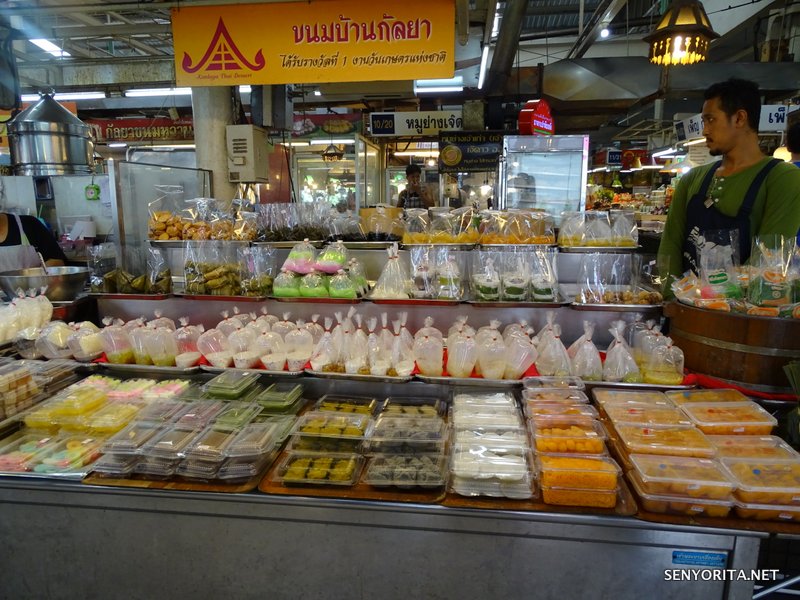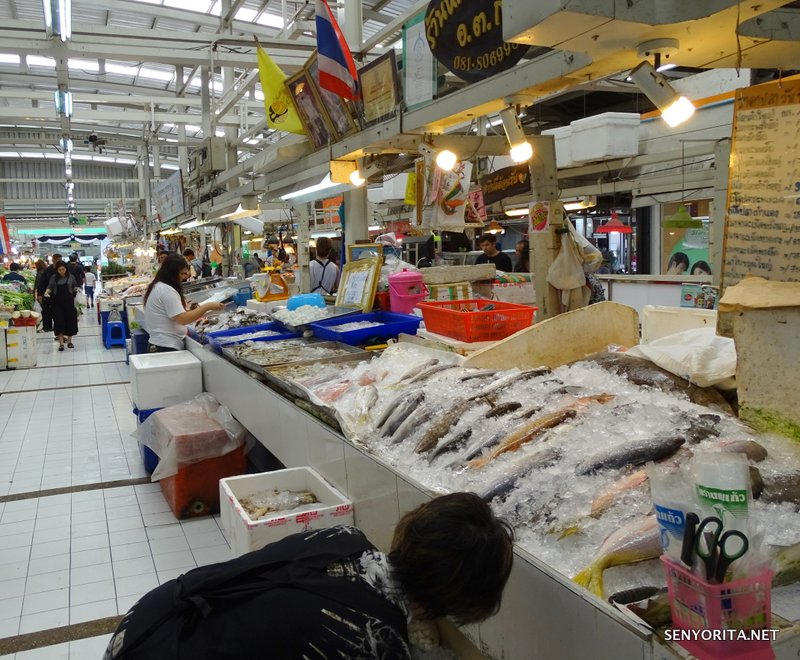 We left the market and walked towards a stall selling Banana Fritters just near Saphan Kuai BTS. It is connected to Pradiphat Road.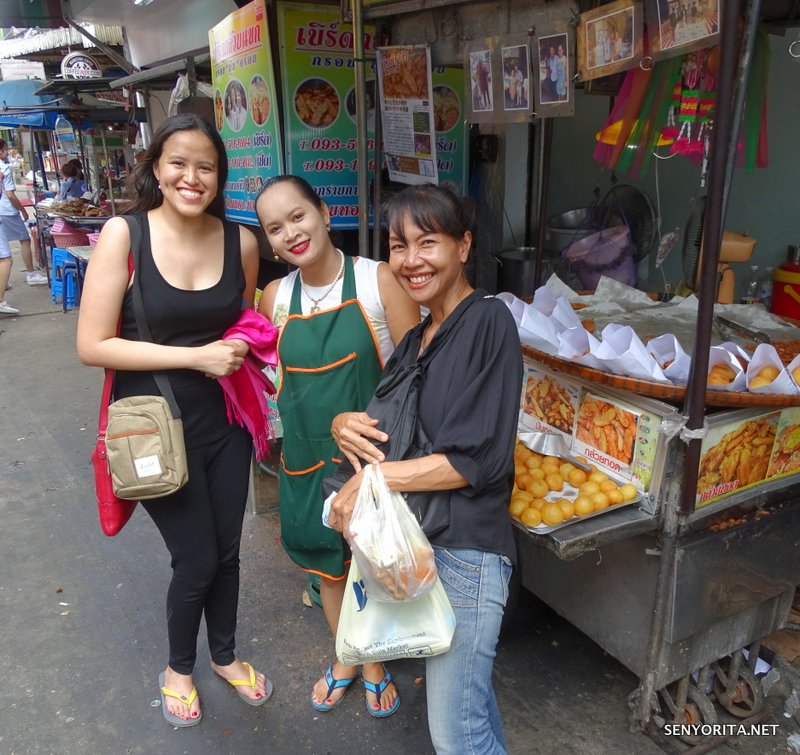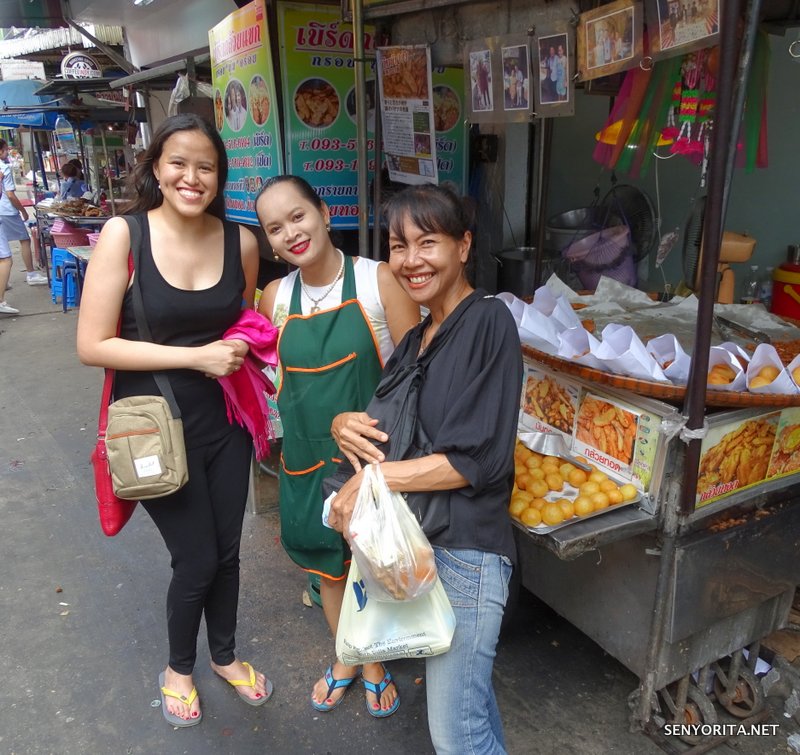 We said hello to the stall owner who has a bubbly personality. It seems that she is really famous since photos of known Thai celebrities are all over her stall and she informed Tuangtip that she will be traveling to Japan for a food exhibition.
For our finale, we had a chill stopover at the Coffee House. I ordered Iced Latte and honestly, that is one of the best tasting latte ever! The staff were friendly to us. Is it possible to franchise it to the Philippines?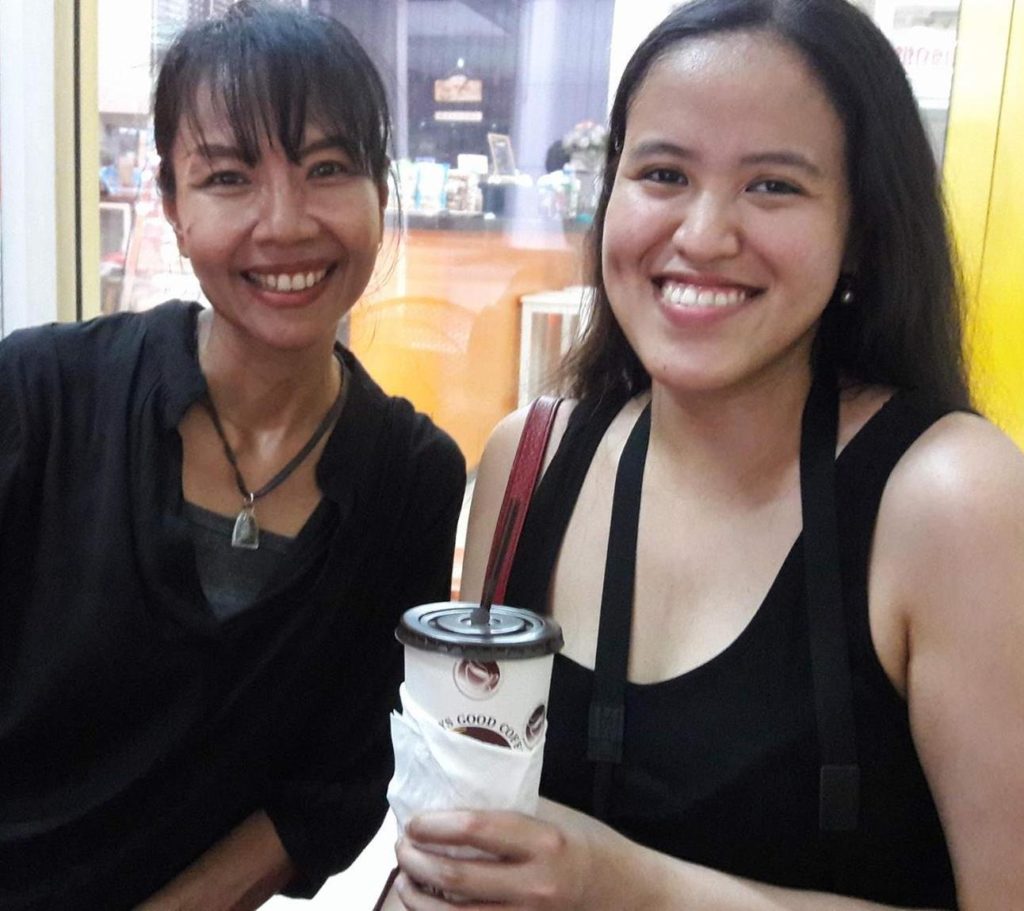 Tuangtip gave us a really good food tour. It is nice to discover something new on my 3rd Thailand trip. I am planning to go there again soon and you know what's more awesome? If you go there on a weekend, the famous Chatuchak Market is just beside it! You can shop first and starve yourself then go straight to Or Tor Kor Market and feast on delicious Thai food. Yummy!
Have you been to Bangkok? Have you tried exploring some of the best food markets with a local tour guide? I highly recommend that you check out Withlocals.com and browse a number of day and night tours – especially those that involves food! Check their recommendation list of things to see and do in town! Tuangtip proved that she is the food magician! I will be embedding the video version of the tour once I'm no longer lazy I'm done editing the video.
Wait… Do you want to enjoy a trip with Withlocals too? Get €30 off your first tour when you sign up under my code!