When the list of potential familiarization trips for bloggers were released by the Tourism Promotions Board of the Philippines for TBEX PH, I immediately chose the 'Bicol Express Adventure Trip'. Why? I've never been to that region despite the fact that I have distant relatives living in Naga and my grandparents go every 4-5 years to attend a reunion. For some reason, I am always unavailable every time a fellow travel blogger invite me to go with them. It can also be tricky because just like my home region Ilocandia, this part of the Philippines is a favorite 'hangout' place of typhoons. Oh no!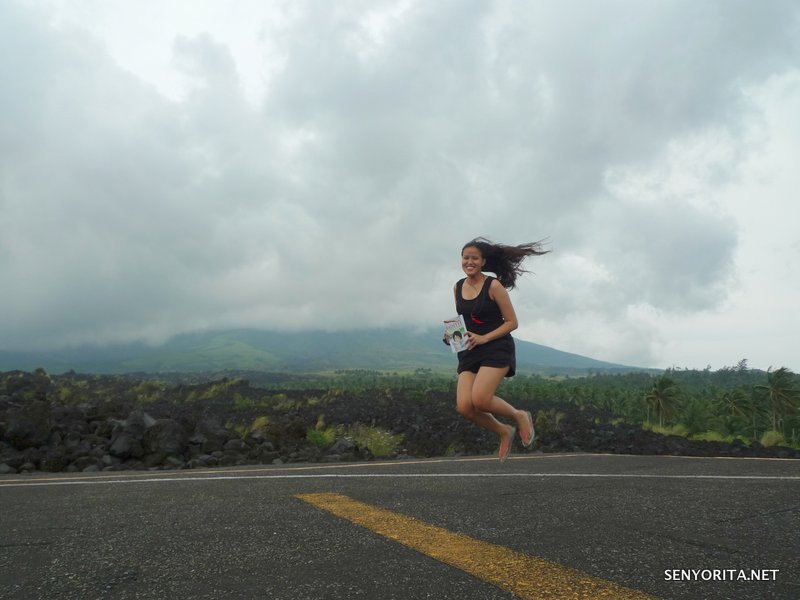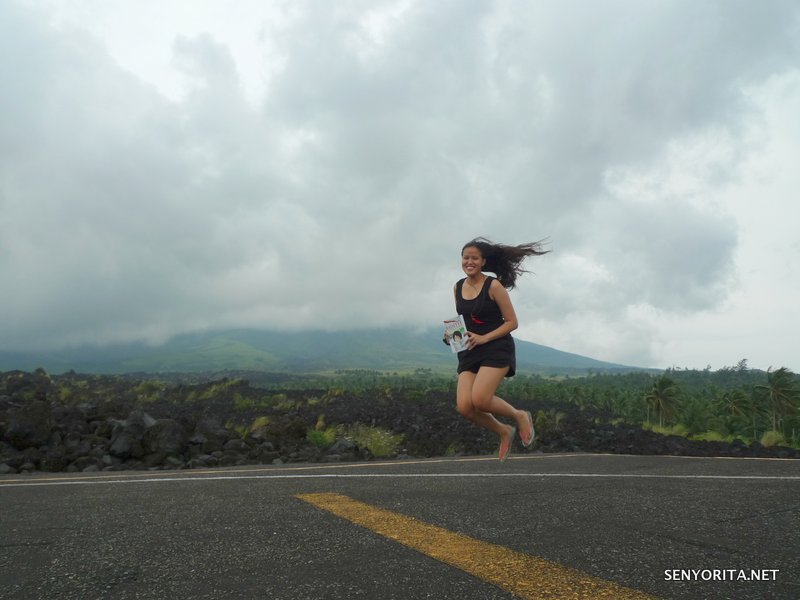 For this trip, I was with seven travel bloggers who have different personalities. Except for one, it is my first time to travel with the lovely ladies of this group.
GETTING THERE – Manila to Legazpi
The Bicol Region is located at the Southern part of Luzon. You can reach it via car, bus, train or plane. We took the Manila-Legaspi plane ride via Cebu Pacific Air. In less than one hour, we arrived in our destination with a sunny weather!
Much to our delight, we were greeted by the lovely staff of DOT-Bicol. May pa-welcome sila!
Not to waste time, we proceeded right away with a Legaspi City Tour. Of course, we had to say hello to the main attraction of Bicolandia – Mt. Mayon!
Stop #1 – Lignon Hill Nature Park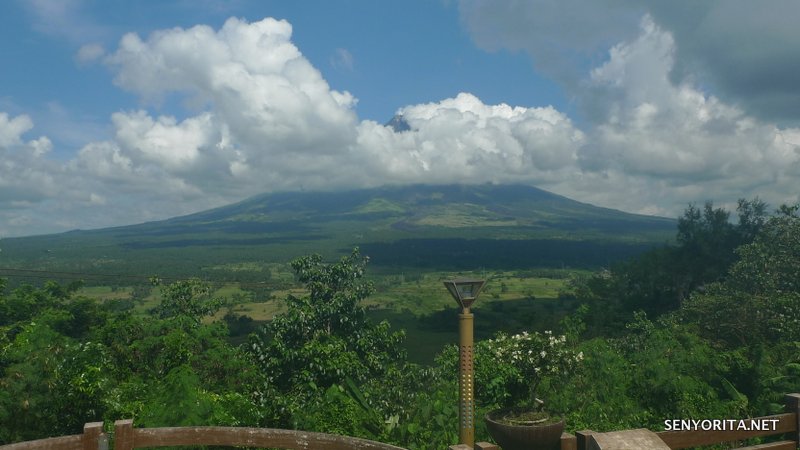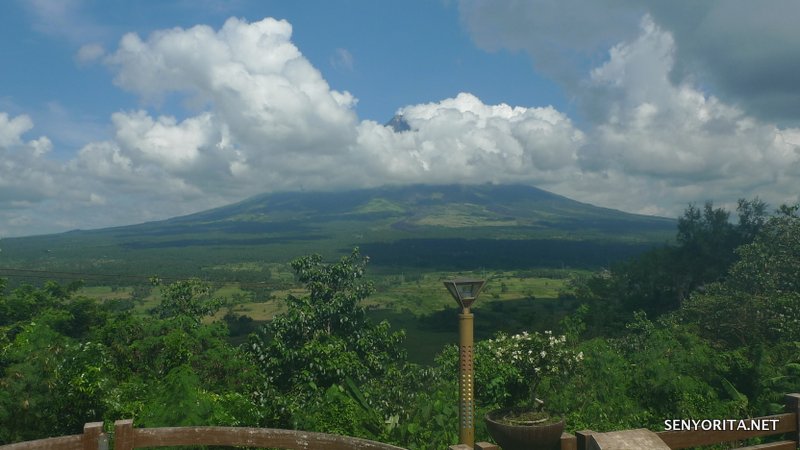 Our first stop is the Lignon Hill, a public park where guests can get a good view of the Mt. Mayon and the Legaspi Airport runway. They do offer exciting activities such as zipline for the brave ones or explore the Japanese tunnel.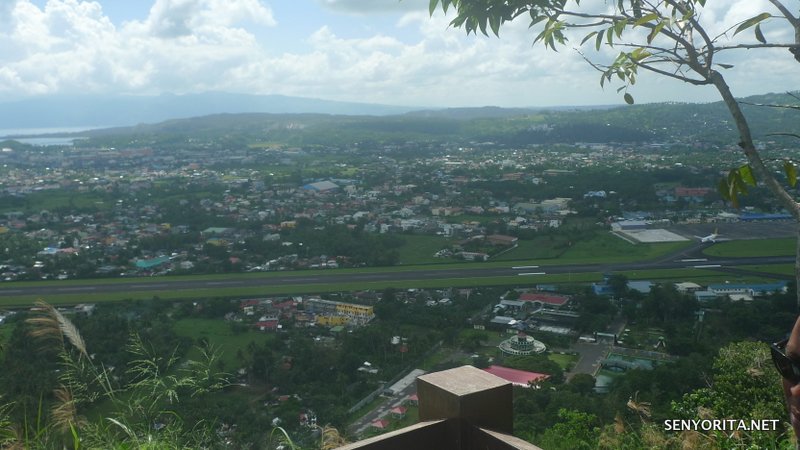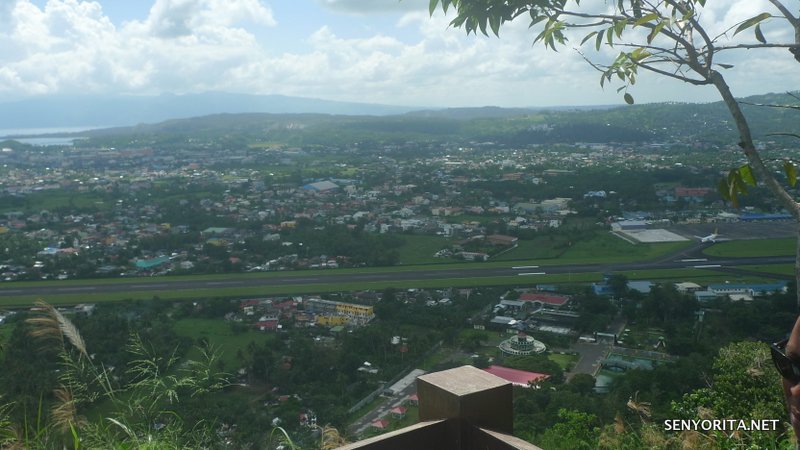 Stop # 2 – Legazpi Boulevard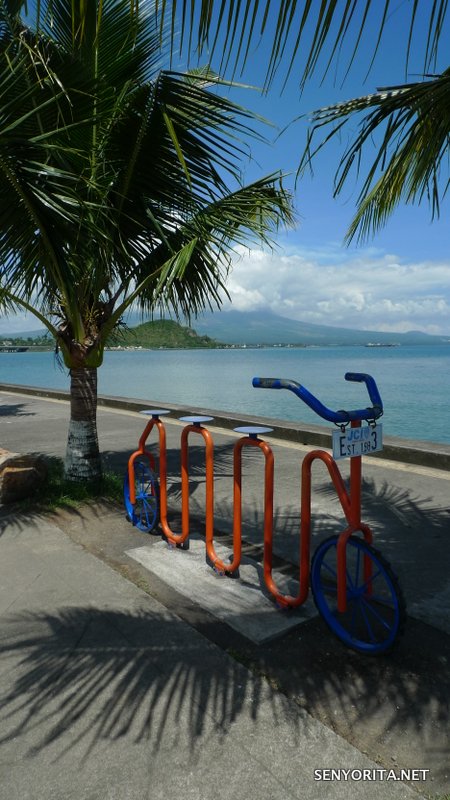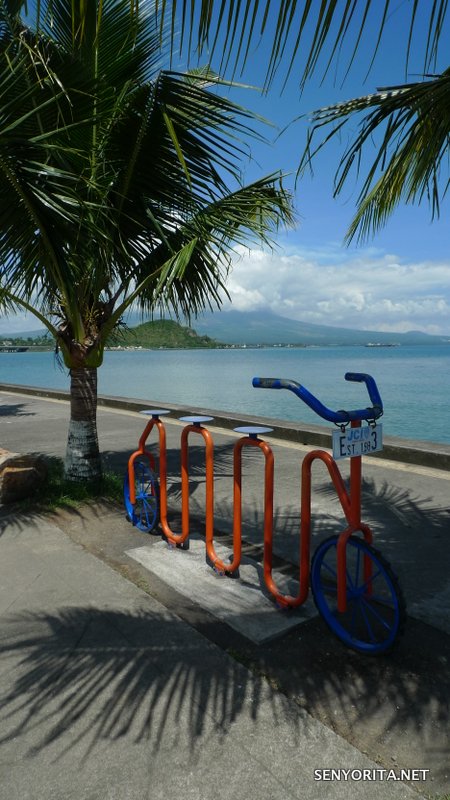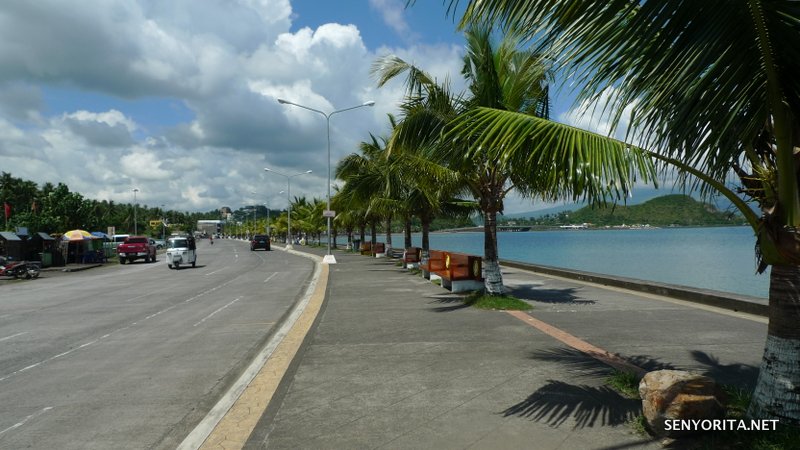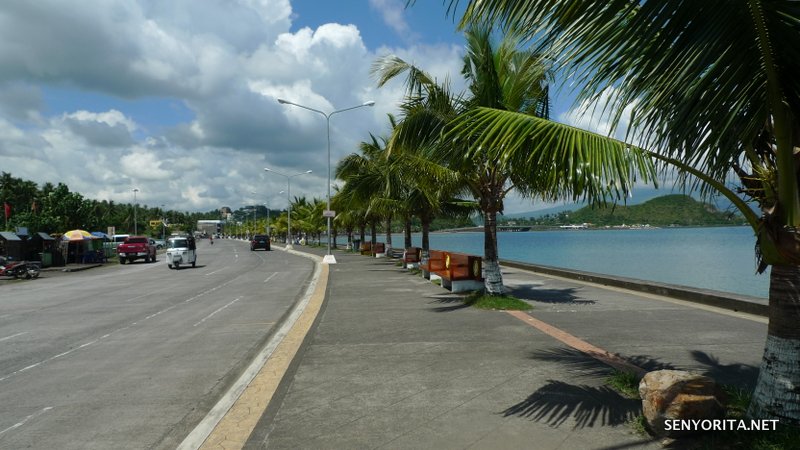 The Legazpi Boulevard is often described as one of the well-maintained seaside roads of the country. I imagine a lot of people running early in the morning before going to school or work!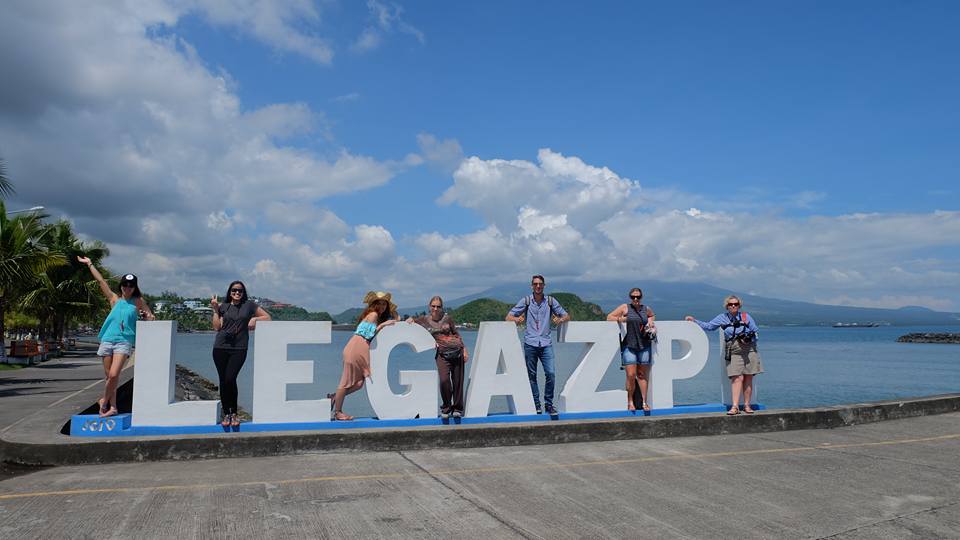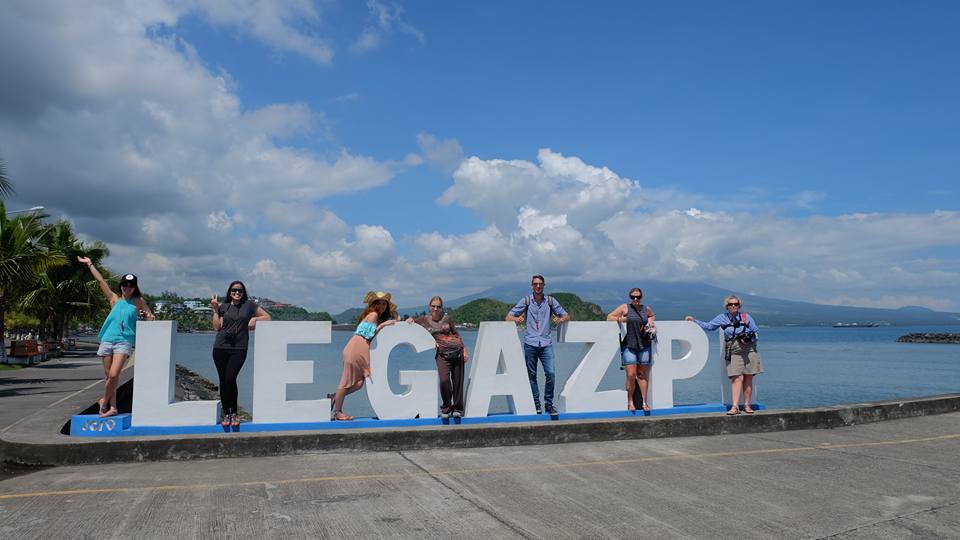 Since we are all 'tourists', we took some touristy shots beside the Legazpi Tourist Marker! #StopTheTouristvsTravelerDebate
Stop #3 – Daraga Church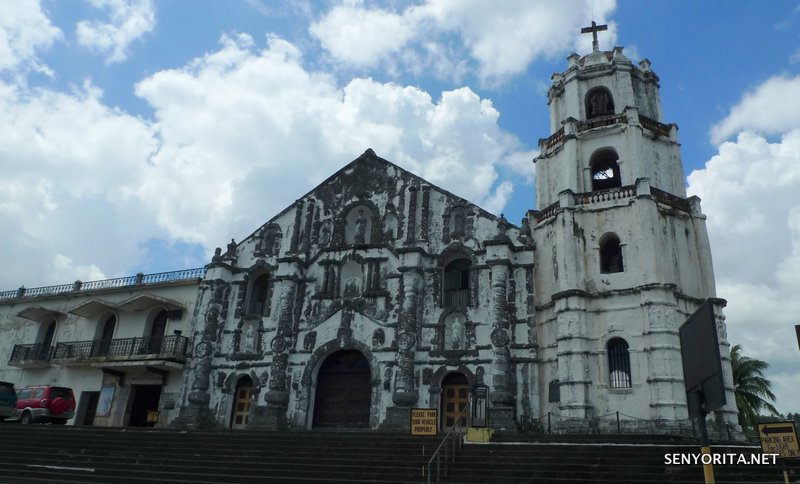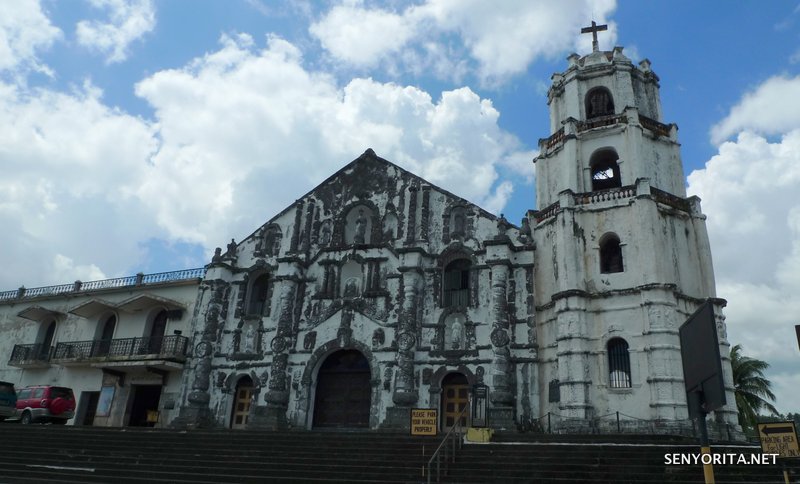 There is a saying that if you visit a new church, make a wish and it will come true.
That is what I did as soon as I stepped inside the Daraga Church in Daraga town. This beautiful church is created with volcanic ashes and you will be impressed with the architectural details.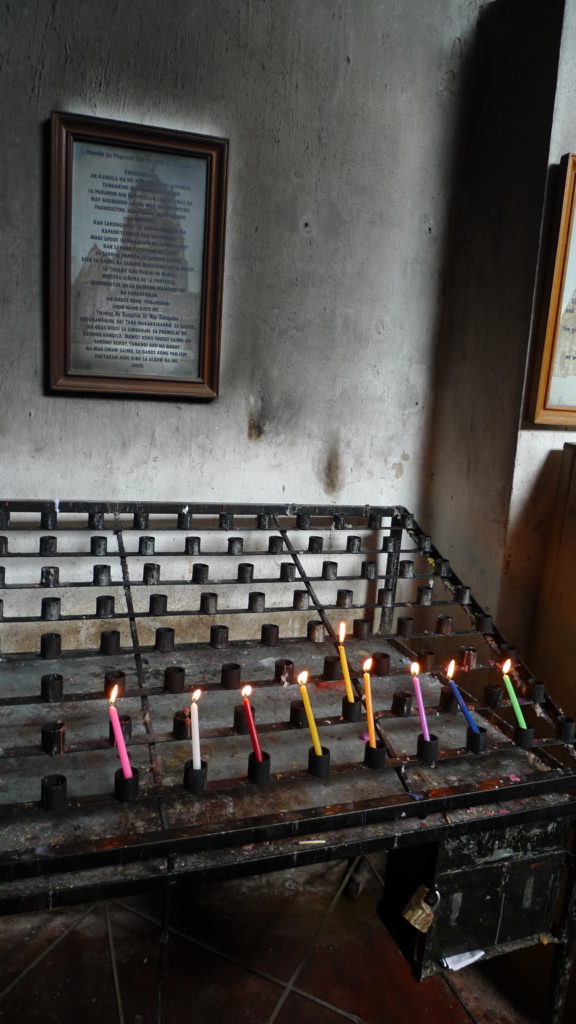 When I saw a number of colored candles for sale, I bought all. I can't just pray for my love life. I also want to be healthy, happy and financially stable 😀
Stop #4 – Lunch Time at Patio de Cagsawa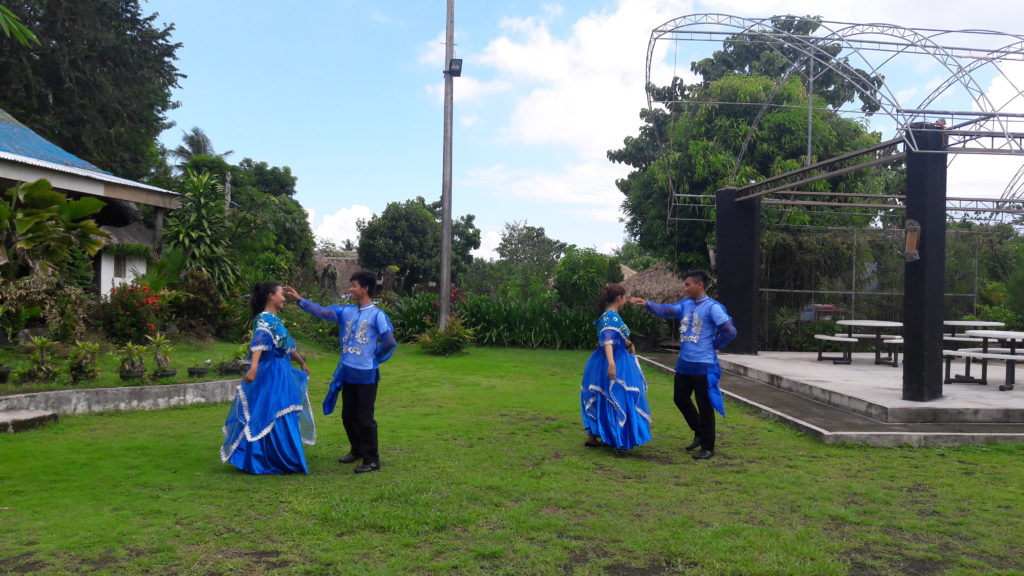 IT'S CHIBOG TIME! We were greeted by young dancers when we arrived in Patio de Cagsawa for a much needed and appreciated lunch break!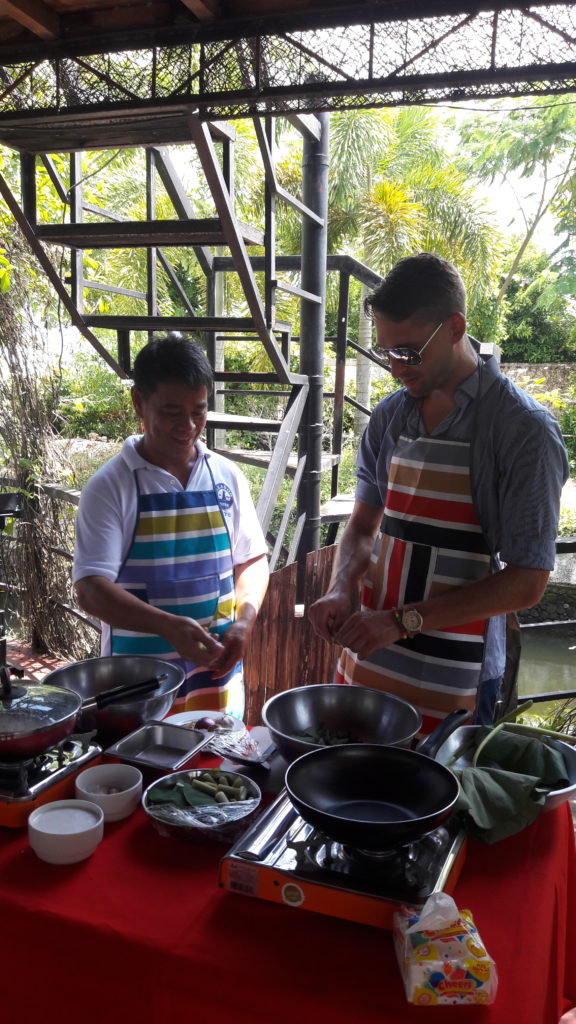 As introduction to Bicol cuisine, a cooking demo on how to cook Bicol Express and Laing was presented. We also ate pinangat and caldereta. Sorry I can't share photos because all of my shots were blurry 🙁 Except for this one…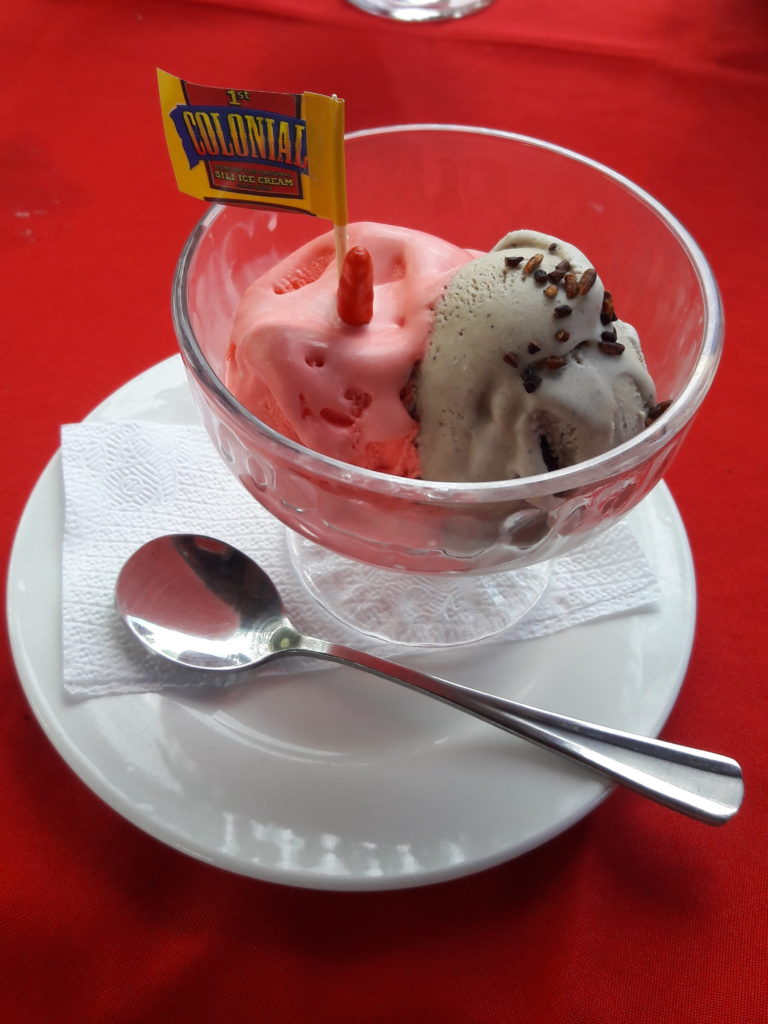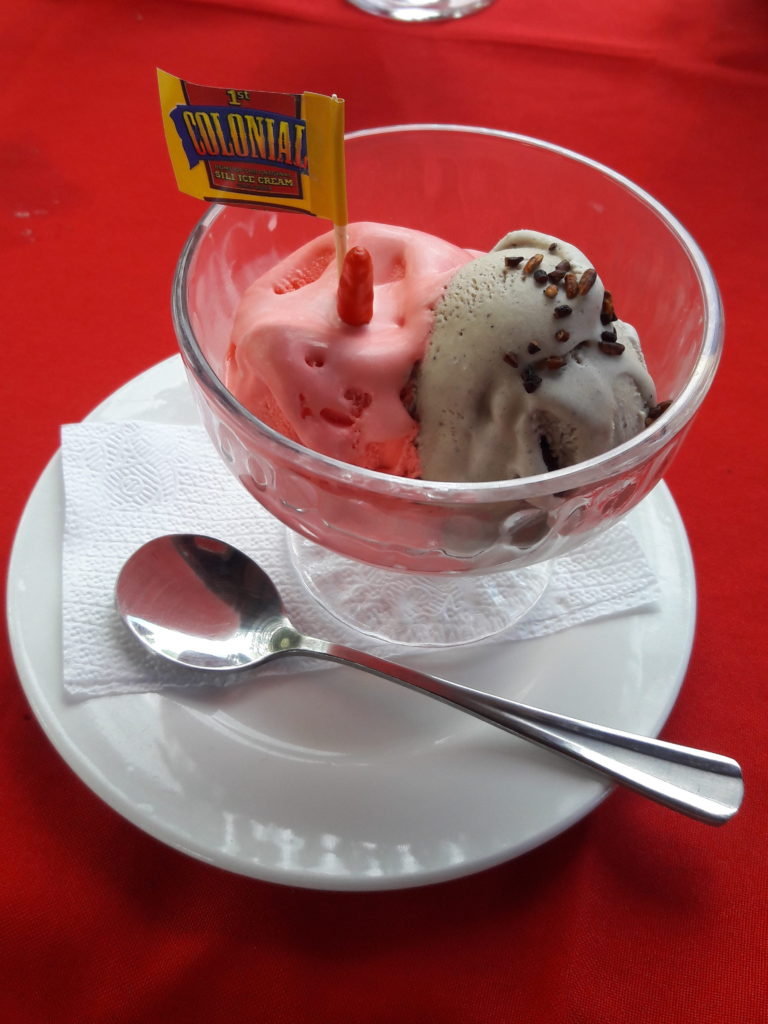 For dessert, we had the famous Sili Ice Cream. So what does it taste like? It is a mixture of sweet and hot – just like the bicolanos 😛 Hehe 😀 There's strawberry-like taste with a sting of spice. Ugh, hard to explain. Go there and try it 😀
Although the Sili Ice Cream is the star, I'd pick the burnt rice ice cream anytime. I can compare it to the Spice Girls – Geri Halliwell is the Sili Ice Cream and Victoria Beckham is the burnt ice cream. #LolWhut
Stop #5 – Cagsawa Ruins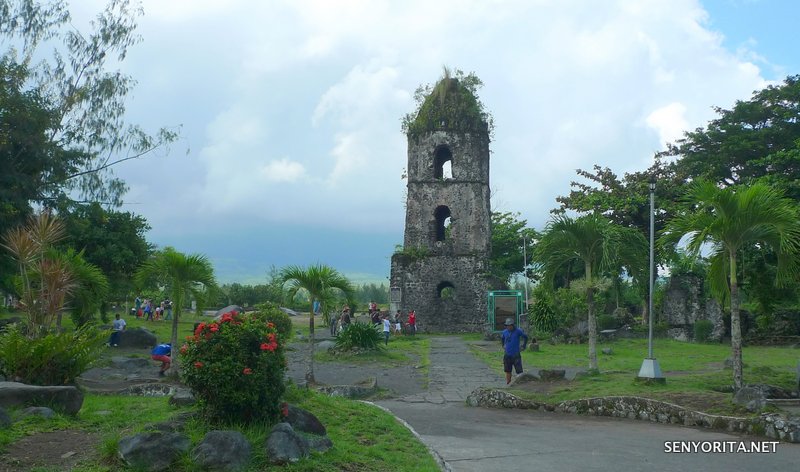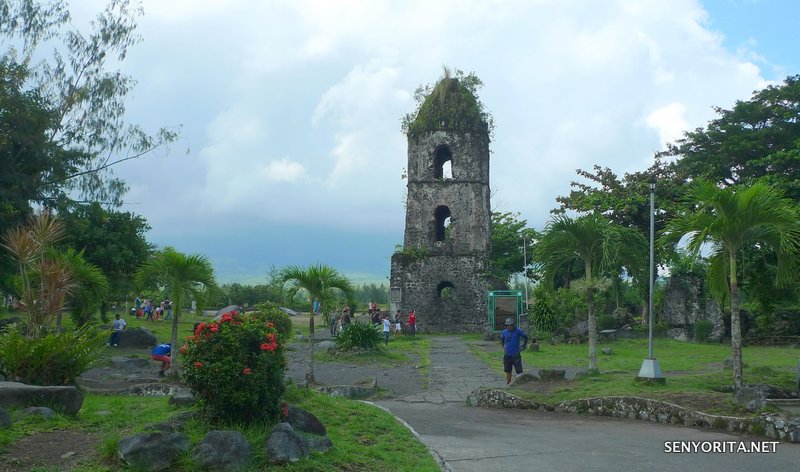 Familiar? It is the old church you often see in textbooks and postcards with Mt. Mayon as the backdrop! We were just in time when we decided to take photos because a heavy rain pour followed.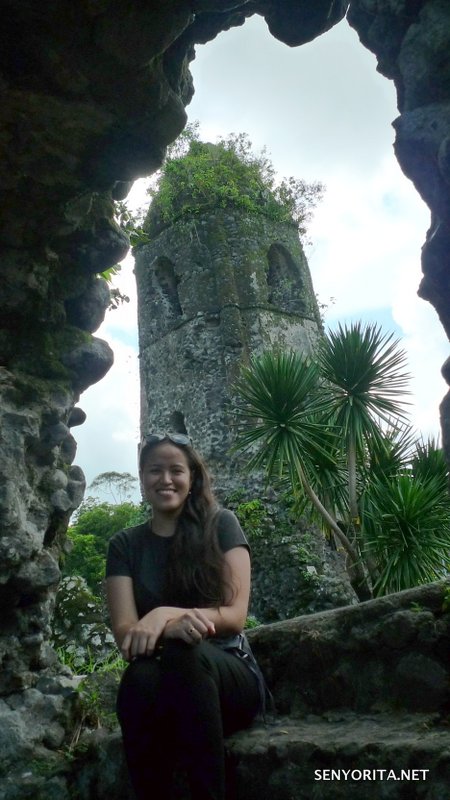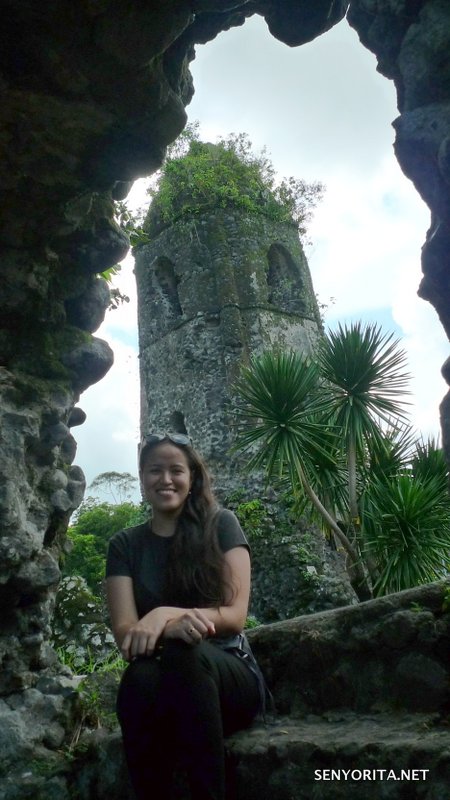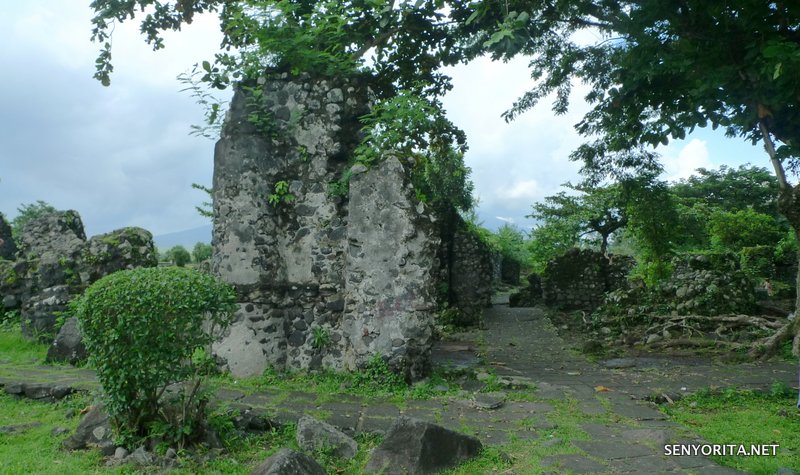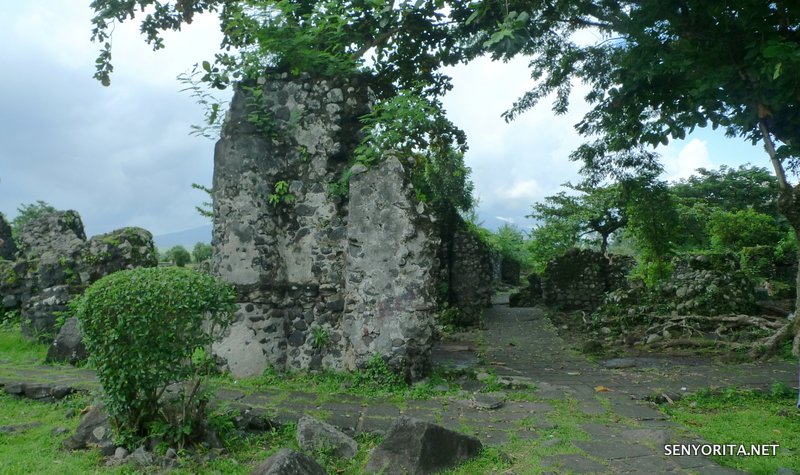 Our group drove straight to Sorsogon (please check for my next post!) for a relaxing eco-friendly tour.
OUR STAY AT THE ORIENTAL LEGAZPI
We traveled back to Legazpi the next day to stay in The Oriental Legazpi (check discounted rates), where we enjoyed a five-course dinner (!) and soothing massage.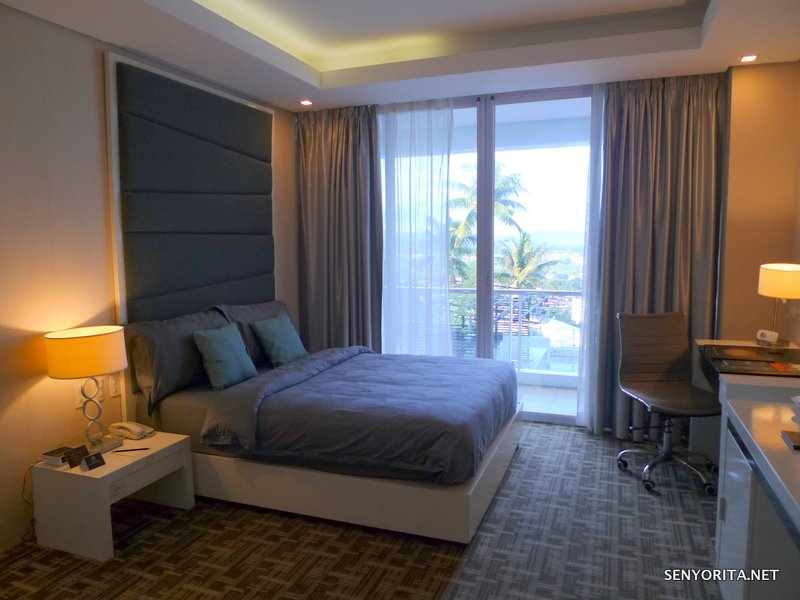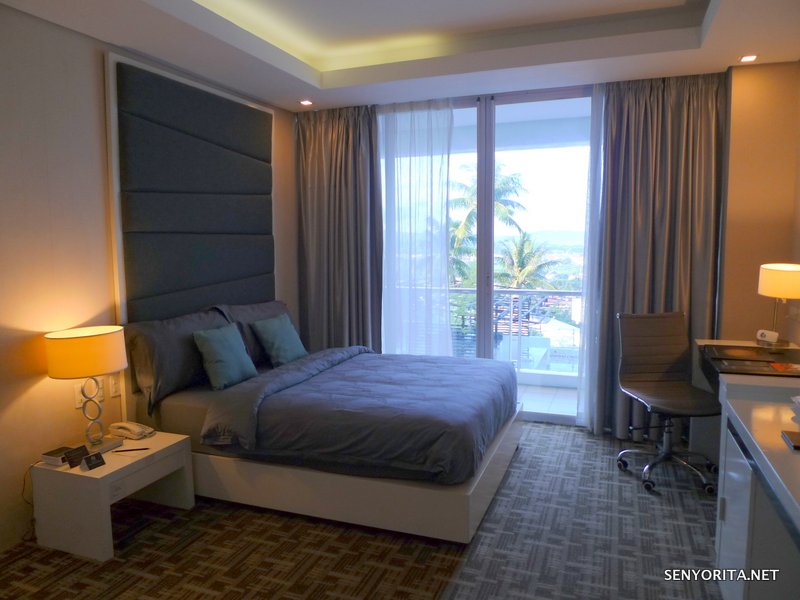 MY FIRST ATV RIDE EXPERIENCE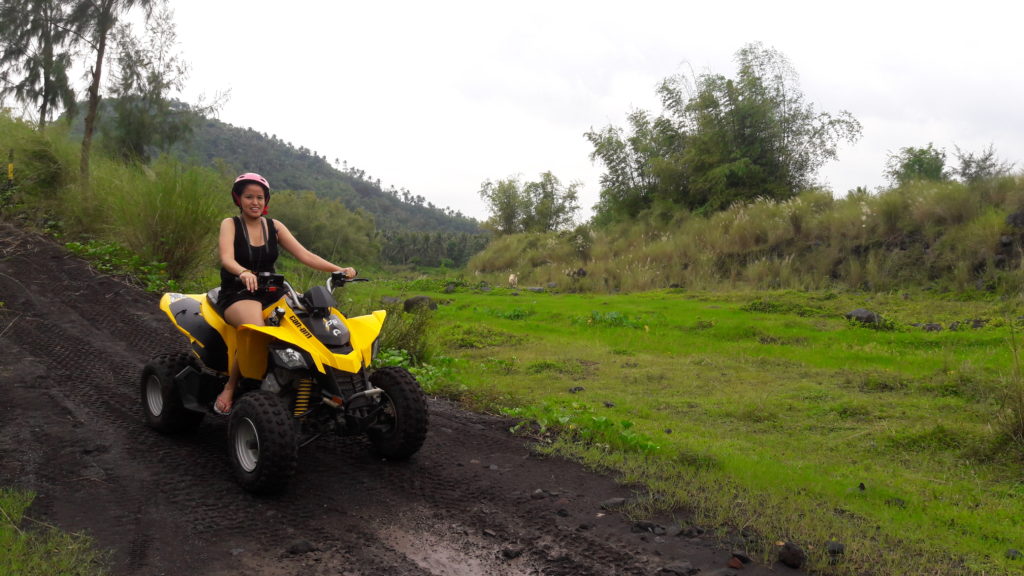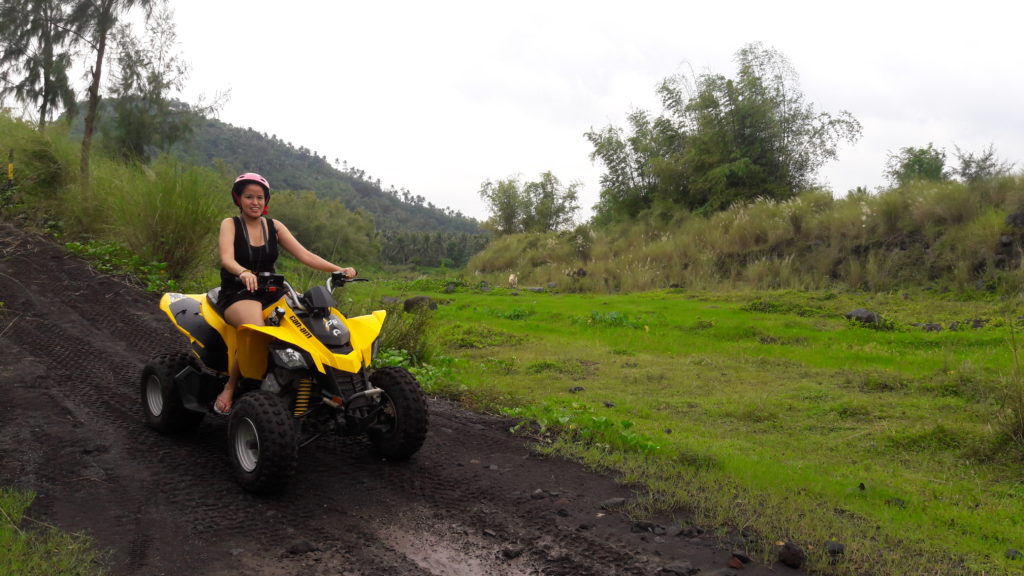 I remember how nervous I was before our ATV Ride activity. Overthinking is useless and a waste of time! This turned out to be a good experience –  so good that I have to write a separate post about it! Special thanks to our beloved guides and the encouragement of fellow bloggers, I surpassed this challenge. Watch the video below for a teaser:
LUNCH STOPOVER AT BACACAY – Cucina Beatrice / Casa Simeon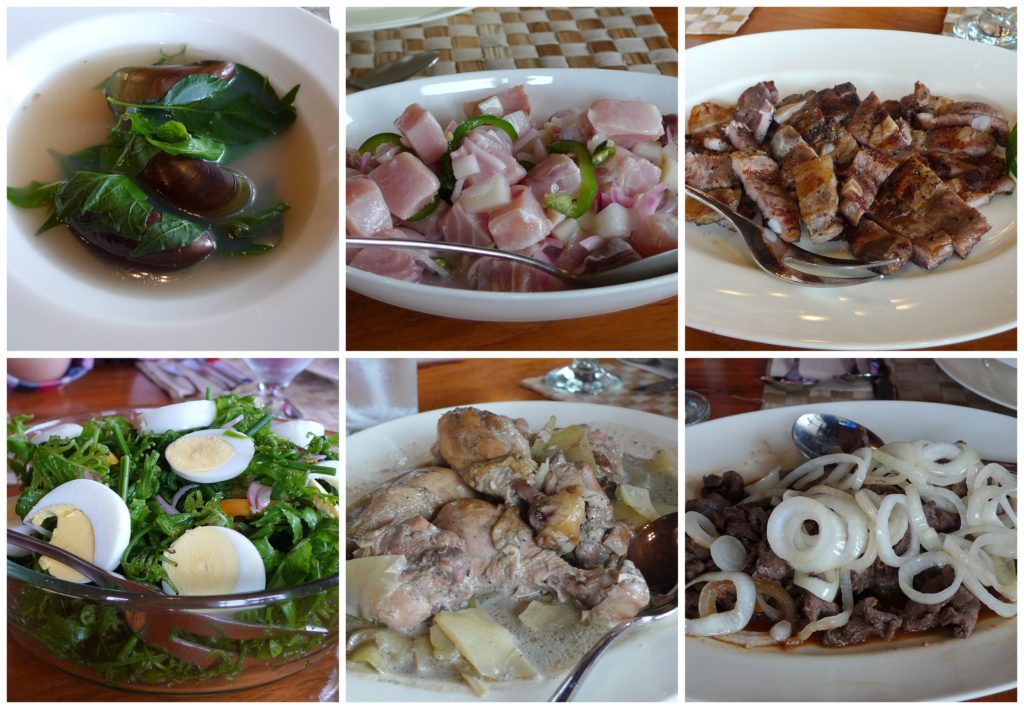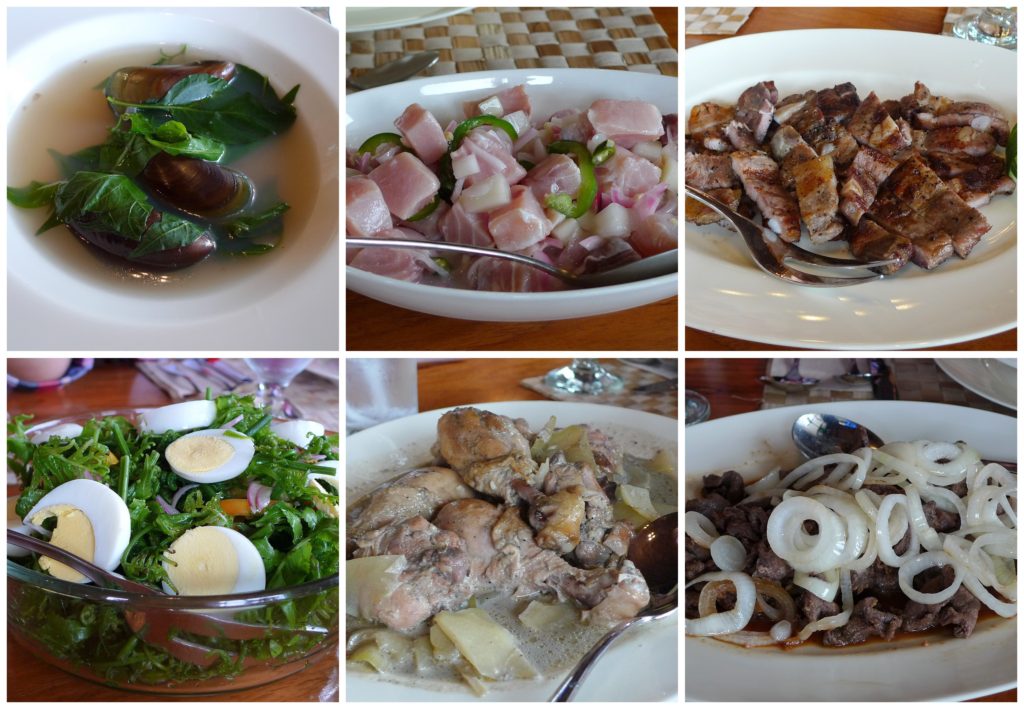 We had a lunch stopover in Cucina Beatrice, one of the most important landmarks of Bacacay. This ancestral house was built in 1920 owned by Simeon Alparce and his loving wife, Beatrice (thus the name). Our group feasted on a number of Filipino dishes! I am still dreaming about that Bistek and Kilawin 😀
This place is also a bed & breakfast place with the name Casa Simeon (check discounted rates), as a tribute to the original owner. There is also an open library featuring Bicolano authors and literature. I can spend one day there for a staycation stuffing my face with food… and books!
PASALUBONG SHOPPING!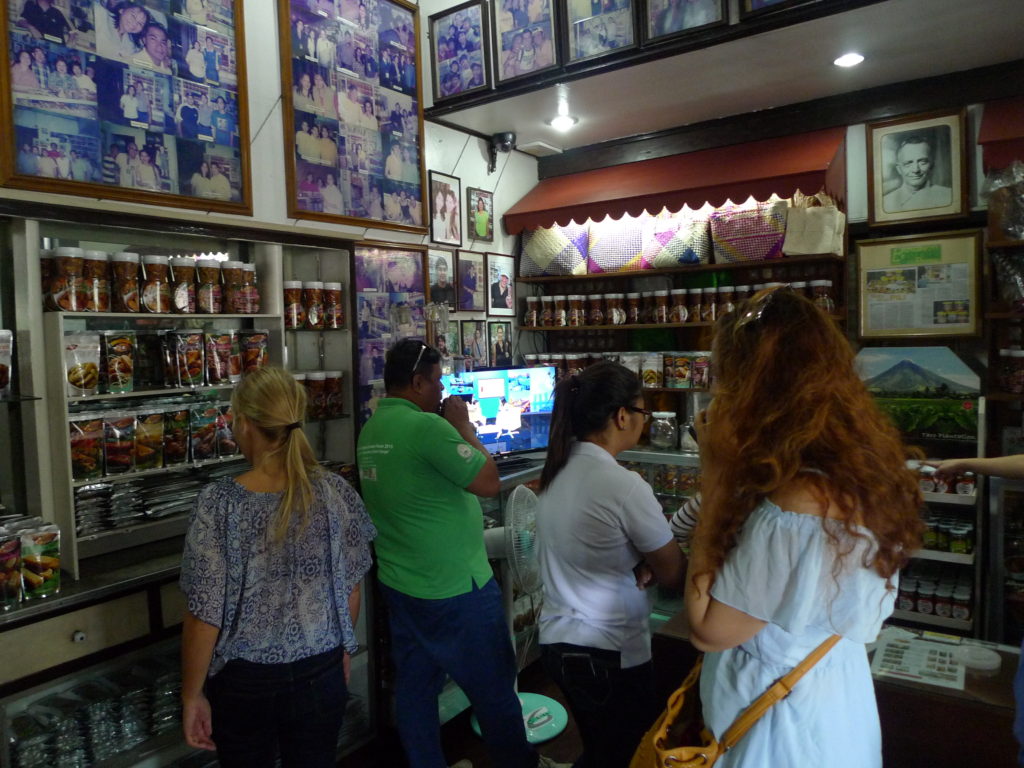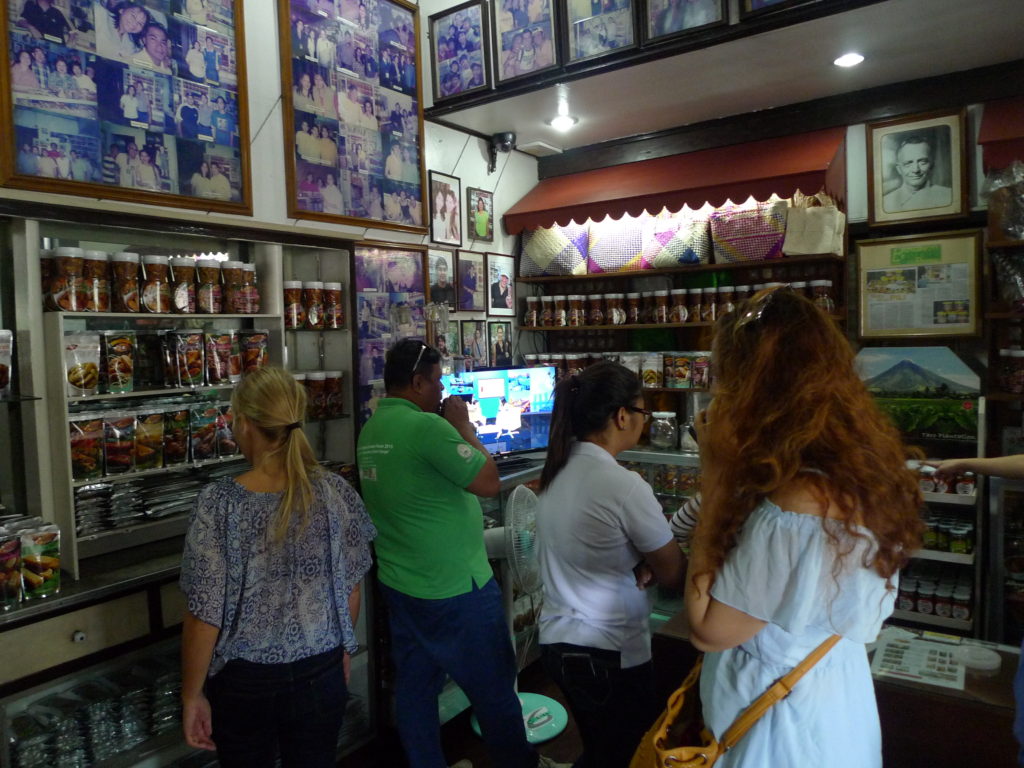 Who leaves Bicolandia without any pasalubong? I bought some salted pili nuts, processed laing and bicol express as presents for my grandparents in Manila and my mom in the UK. One of the well-known pasalubong/souvenir centres is Albay Pili Nut Store, although I heard that the Legazpi Grand Central Terminal sells a wider variety at cheaper prices.
LUNCH STOPOVER IN DARAGA: Balay Cena Una
Right after our two nights/three days stay in Misibis Bay (check discounted rates), we drove straight to Balay Cena Una in Daraga for our lunch. Another dining place that will bring you back to the past!
I know that five days and four nights are not enough to explore the whole Bicolandia region. Actually, it is not enough to explore Sorsogon and Albay! I haven't visited the whale sharks of Donsol, go surfing in Matnog nor visit any of the waterfalls. We actually skipped Camarines Norte, Camarines Sur, Catanduanes and Masbate. That simply means I need to visit again!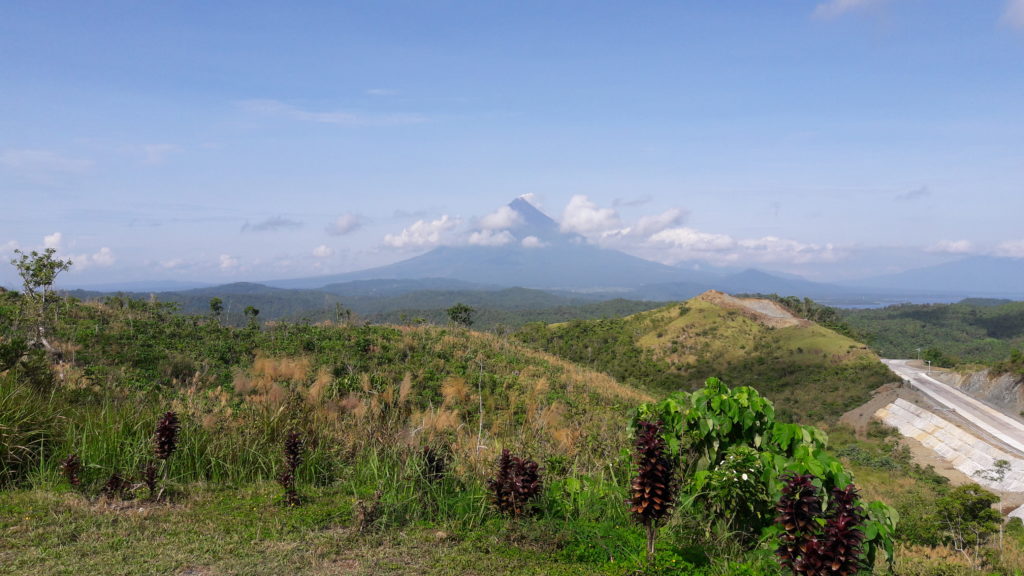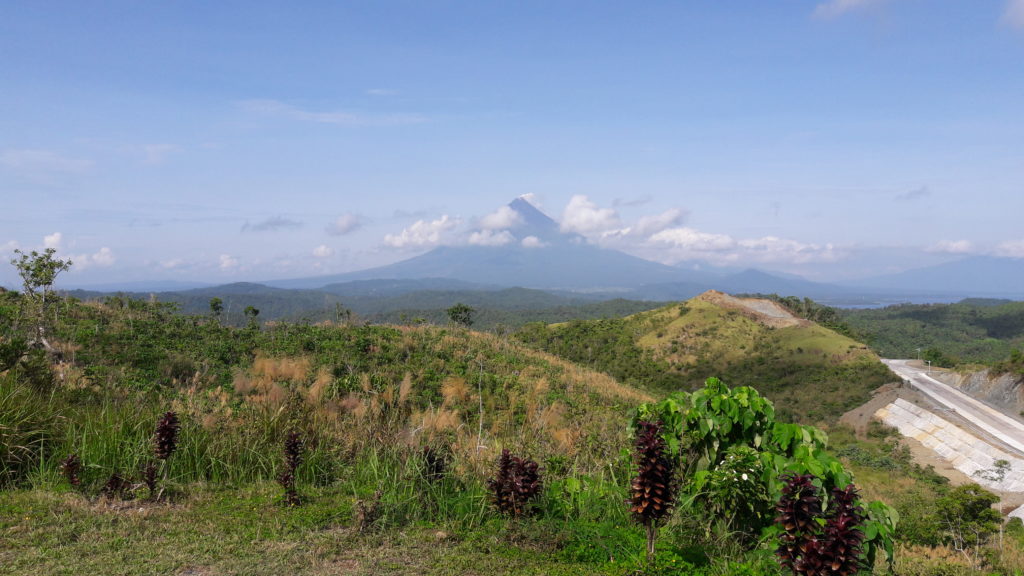 UP NEXT: SORSOGON AND OUR STAY AT MISIBIS BAY
Special thanks to the Tourism Promotion Board of the Philippines (TPBGOV PH) and TBEX for inviting me to take part in the Bicol Express Familiarization Tour!