I love watching Filipino films. Whether that's mainstream or indie, I am willing to pay for a cinema ticket to support the film industry of the Philippines. When I'm not traveling, I spend time exploring a different world inside the movie house.
Because of my love for travel and movies, I decided to ask fellow travel bloggers on which movies inspired to them to visit a particular Philippine destination. The answers vary and I really had fun compiling this collaboration! Are you ready?

Before the phrase "I-Dawn Zulueta mo ako!" became popular, the tandem of Richard Gomez and Dawn Zulueta made moviegoers fall in love and dream of visiting Batanes thru the Pinoy classic "Hihintayin Kita sa Langit". Potpot Pinili of Travel Trilogy expressed how this film fire up his passion to visit Batanes: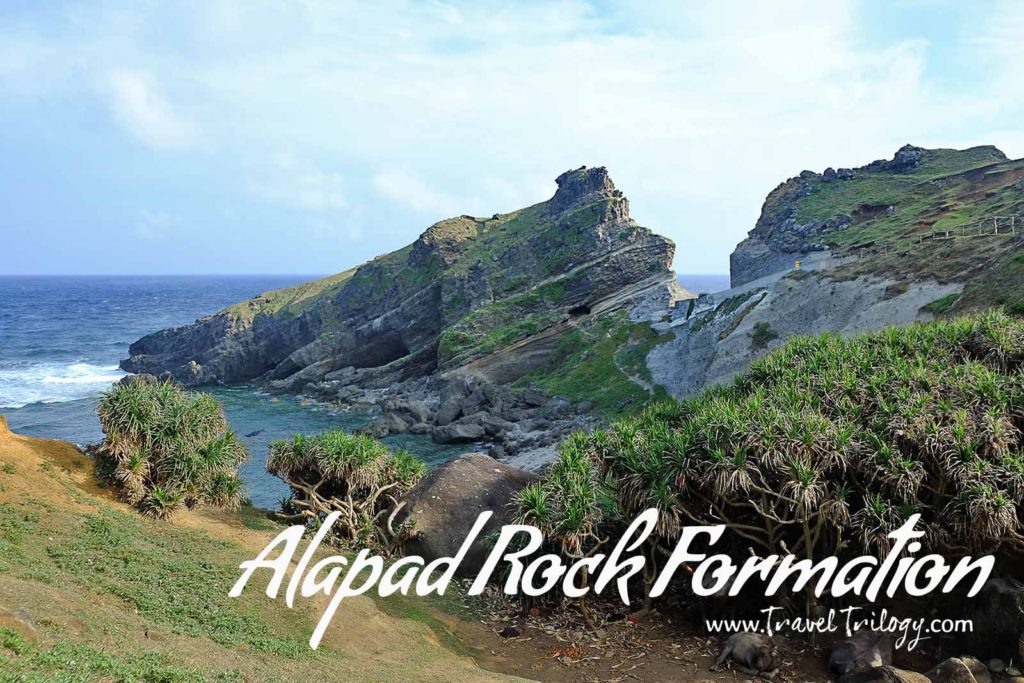 And from the navel of the gentle hills carpeted by sparkling emeralds, they emerge chasing each other. She rushes to her man, jumps & he lifted her in slow round motion as the wind sweeps her hair. Against the backdrop of blue skies & azure seas lashing into the huge rocks, they create a universe of love, joy & romance.

This scene from the 1991 movie "Hihintayin Kita sa Langit" was my first image of Batanes. It was also in that year when I began to live a life of travel. But Batanes is so elusive that it took me 25 years to finally visit it. And when I did in 2016, that location in Alapad Hills in South Batan island surely didn't slip through my tour itinerary.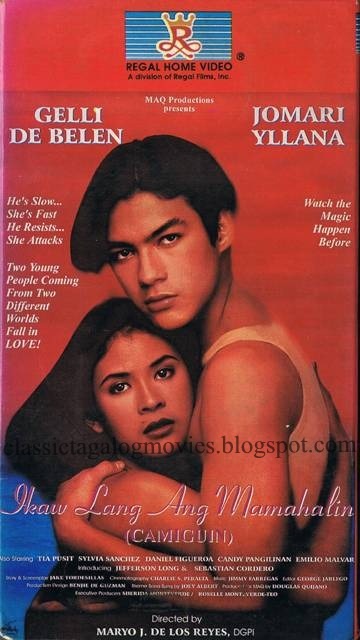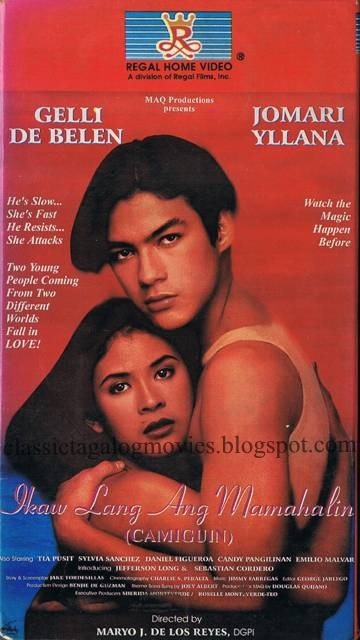 Mervin Marasigan of Pinoy Adventurista is one of the Pinoy Travel Bloggers who successfully visited all the 81 provinces of the Philippines! For him, the Jomari Yllana-Gelli de Belen starrer "Ikaw Lang ang Mamahalin" paved the way for him to aspire a trip to Camiguin in the future: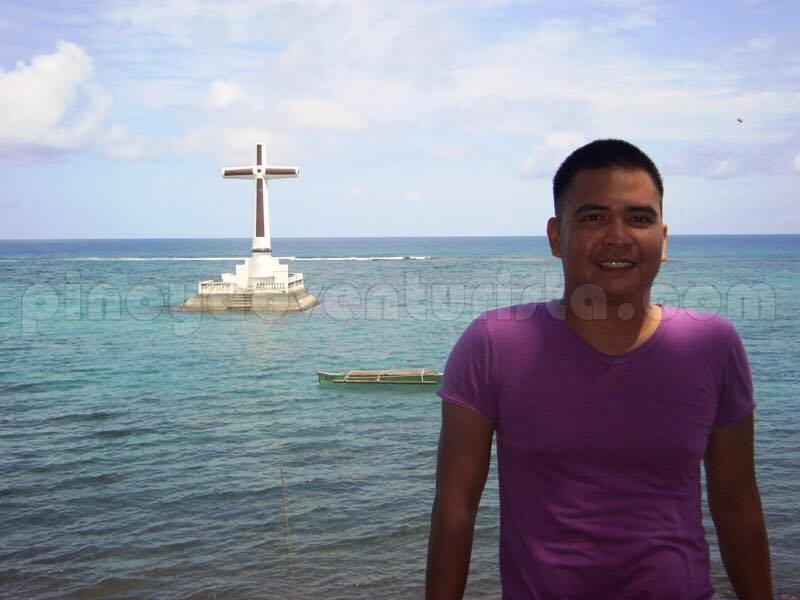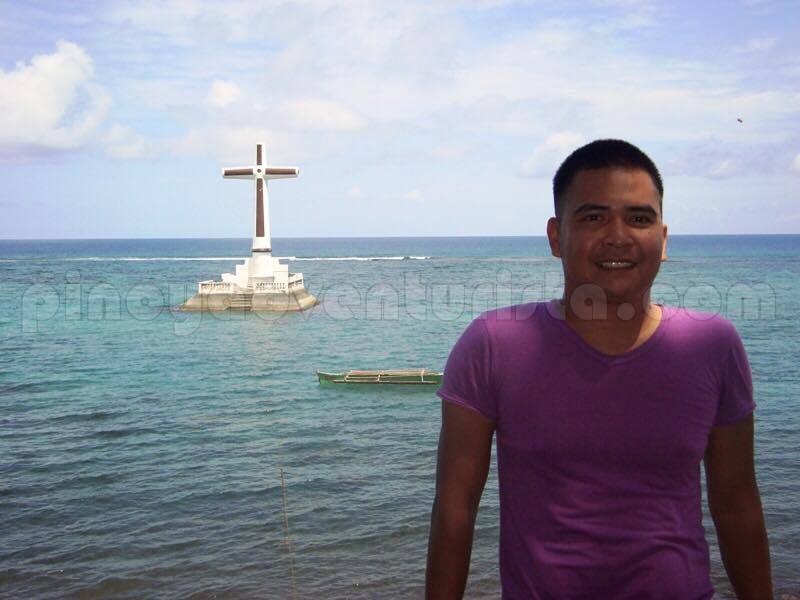 When I saw the movie "Ikaw Lang ang Mamahalin (Camiguin), I instantly fell in love with its picturesque beaches, breathtaking sights and its captivating natural wonders. My favorite part of the movie is the scene when the lead actress swam under Camiguin's famous sunken cemetery and hugged the cross underwater to express her undying love. The movie didn't just inspire me to travel but it made me hope that one day, I'll find my one true love.


Marky Ramone Go of Nomadic Experiences is best known for his deep thoughts and narratives. I was no longer surprised when he chose the Juday-Jolina collab horror movie Quija, which was also shot in Camiguin Island. Here's what he has to say: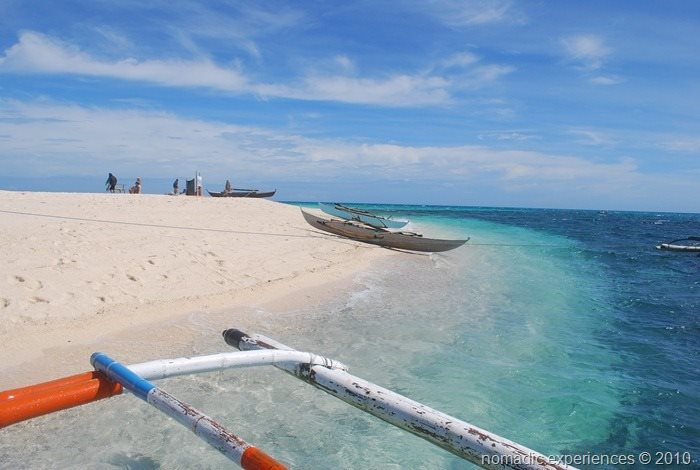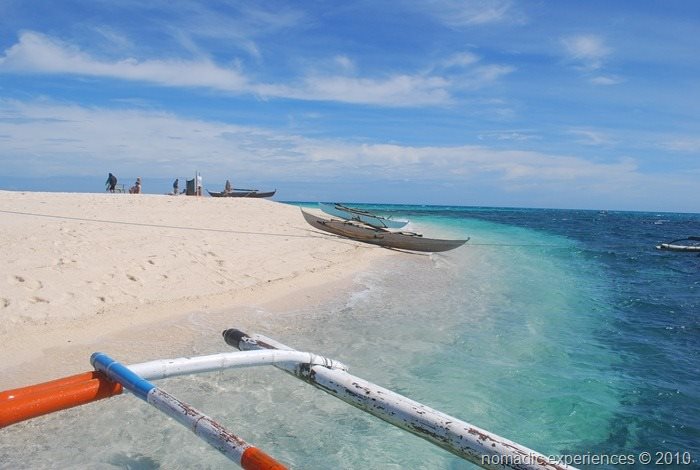 A sunken cemetery that came at the heels of a volcanic eruption in the 1870s, coupled by an effective horror film "Ouija" – made me more interested in exploring the island of Camiguin. I believe that this island known as 'born of fire', because of its many volcanoes, conceals a multi-layer of mysteries as fascinating as Siquijor's. Lurking hidden in the cracks of the tombstones that now rest underwater and the sleeping calderas of Camiguin, a bunch of absorbing discoveries awaits every travelers to this pear-shaped island – for good or for thrills and shrills; Camiguin remains as one of my favorite islands to just chill around under the sun – with or without an Ouija board to play at night.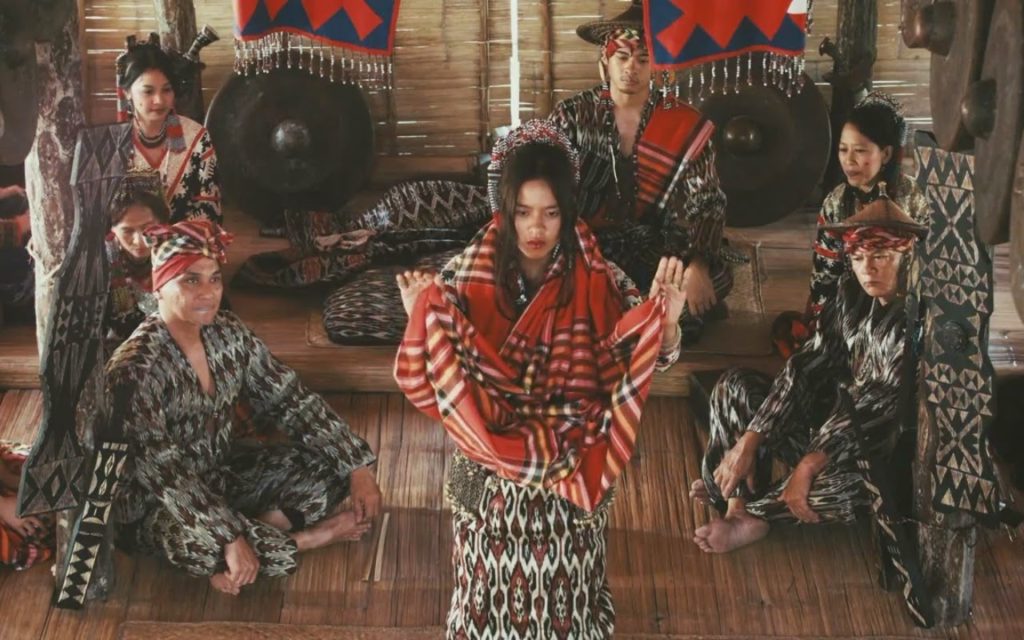 Mai Flores-Campos is the travel blogger behind Budget Biyahera and the local footwear line Lakhambini. Her pick is the Cinemalaya entry K'Na the Dreamweaver with Mara Lopez playing the lead role. This film probably influenced Mai to pursue her shoe business line as the influence is very evident! #PinayPower

The Filipino Film, K'Na the Dreamweaver, was one of the movies that inspired me to travel to Lake Sebu, South Cotabato. Other than the usual sights, I've long wanted to visit South Cotabato to meet Lang Dulay, who I was fortunate to exchange words with before she passed on. Lang Dulay, who was a T'boli artist, was an extraordinary woman and a remarkable dreamweaver. It is through her T'nalak creations that I learned more about the value and story of the hand-woven Mindanao cloth.

The King of Philippine Cinema deserves a spot in this post! Pa-ninja blogger Christian Sangoyo of Lakad Pilipinas, who is known for hiding his face everytime there's a photo op expressed how the PANDAY movie series featuring the one and only Fernando Poe Jr. (FPJ lang!) fueled his yearning to visit Ilocos: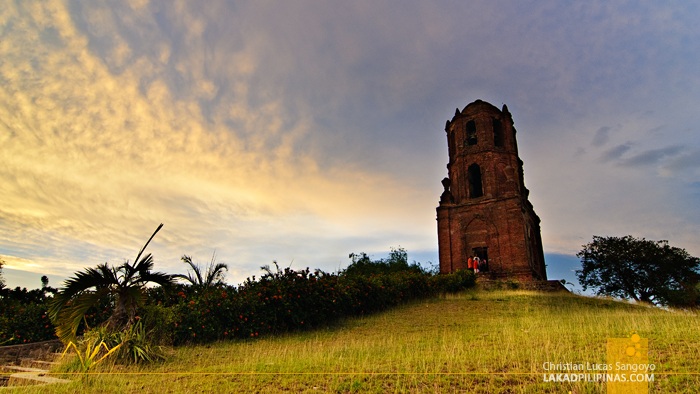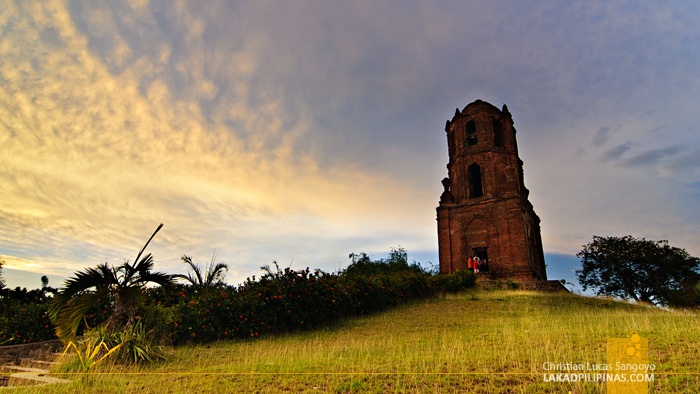 Remember Ang Panday? For millennials, most would probably answer yes, it's the recent TV series by Jericho Rosales. But decades back, it was the King of Philippine Movies, Fernando Poe Jr., who filmed the original trilogy. I was still a lanky kid back then, totally mesmerized by a small sword that grows in length when thrust into the ground. And from my little kid memory, I hazily remember a bell tower where a meteor struck, and that said meteor, turned into the magical sword that the movie's hero, Plabio, uses.

And so it was that when I visited Vigan City, I made sure to drop by the nearby Bantay Church to see its separated bell tower—that same bell tower from my childhood memories of Panday. It looked exactly like how my mind still pictured it on our small black and white television set and I was quite elated that visitors are even allowed inside its brick walls.

After traveling back to Manila, I excitedly re-watched Ang Panday, wanting to see if the tower is indeed the same. Lo and behold, my memory served me wrong! Yes, indeed, it was the same bell tower, but the meteor that was used to forge Plabio's sword wasn't found within its grounds, but rather it was an old book that Plabio's mentor, Tata Temyong, unearthed after an earthquake. Talk about tito memory gap moments.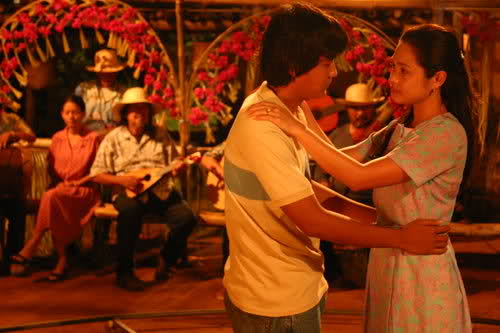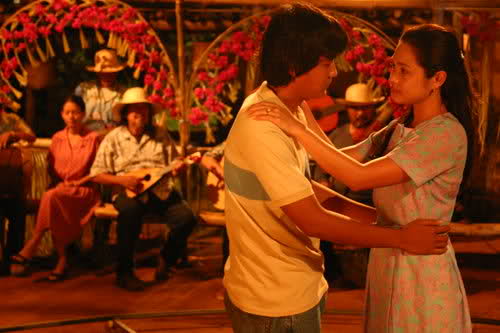 Cuyo in Palawan is not in the usual tourist route of travelers visiting Palawan. The adventurous Edgar Alan Zeta-Yap of Eazy Traveler revealed that the independent film Ploning (the first indie film of Judy Ann Santos, where she also served as one of the producers) paved the way for him to consider visiting this quaint island in Palawan: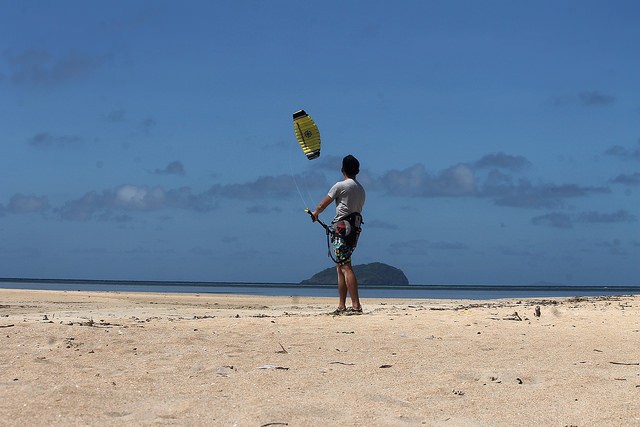 The critically-acclaimed 2008 Filipino drama film 'Ploning' based on a Cuyonon folk song about a local maiden waiting for her lover to return, added to my interest in visiting the remote island of Cuyo, Palawan.
Edgar was really inspired by his trip that he ended up writing a series of Cuyo Island blog entries and one of which is a "Ploning" Motocycle Tour of Magsaysay!

Adventure traveler and beer lover Kara Santos of Traveling Up chose a recent advocacy film entitled 'Labay 2 Love' featuring GMA-7 artists Dennis Trillo and Solenn Heussaff. This movie will inspire you to explore places via cycling!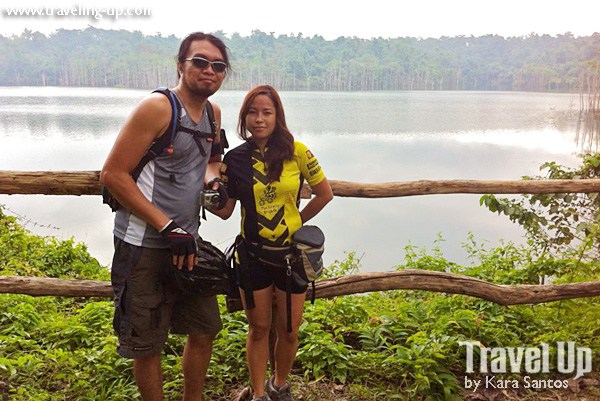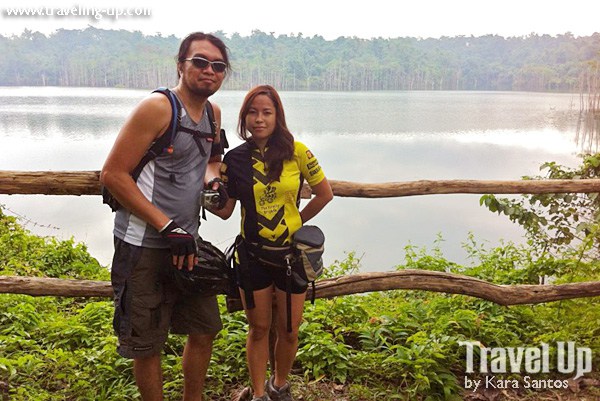 I don't really watch a lot of Filipino films, but I watched Lakbay2Love because it was about biking and had an environmental message. As a cyclist, I enjoyed seeing familiar destinations like La Mesa and Timberland Heights as the movie unfolded. Of all the locations in the film, I'm most inspired to revisit the Cordillera region and go to Mt. Ulap in Benguet, though maybe not necessarily on a bike because I heard from friends who've been there that the trail is not really that bikeable. That hugot scene where Dennis Trillo bikes up there and looks out on Gungal Rock with his bike looked really bad-ass though. I think that non-bikers may get inspired to learn how to bike and check out the places for themselves after watching the film.

Read Kara's blog on the Biking Destinations featured on Lakbay 2 Love


There are certain movies that make you feel good. Some may call it 'corny' or 'jologs', but we still watch them anyway. I, Mica Rodriguez of Senyorita.net, brave enough to admit that the movie Gigil (launching movie of Katrina Halili) is the culprit on why Boracay is one of the destinations I wanted to visit when I had the means to travel.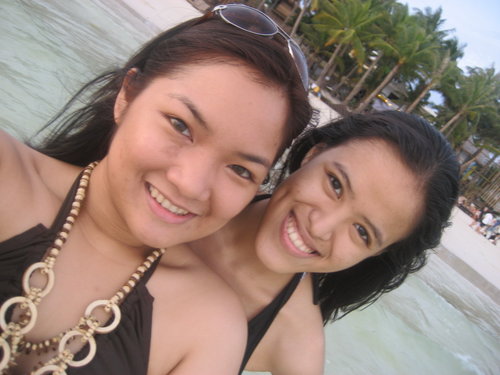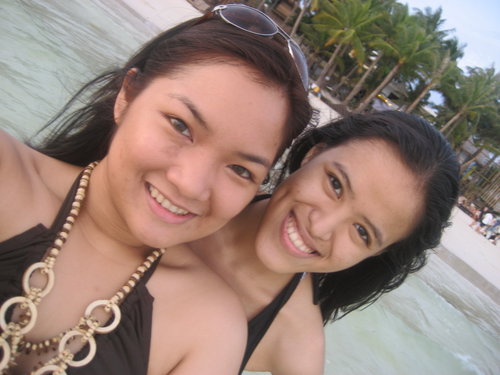 Back in 2007, I was a college student who dreamt of visiting Boracay one day. The urge to visit the popular island was heightened when I saw the sexy-comedy Gigil, which served as the launching movie of Katrina Halili. This is also the first mainstream movie of award-winning director Jun Lana and I remember revealing in his blog years ago that Gigil is the outcome of his frustrations to the demands of the movie director. He had a different concept in mind for Katrina Halili (who was voted as FHM's Sexiest Woman that time), but Mother Lily demanded a fun storyline set in Boracay. Ayun, nang-gigil. The result? Gigil!
Two years after, I was there with my grandparents and high school close friend Maire! I can't help but smile when I saw the fire dancers and the bar where Katrina and Say's characters got drunk. Since then, I've been to Boracay for at least 8 times!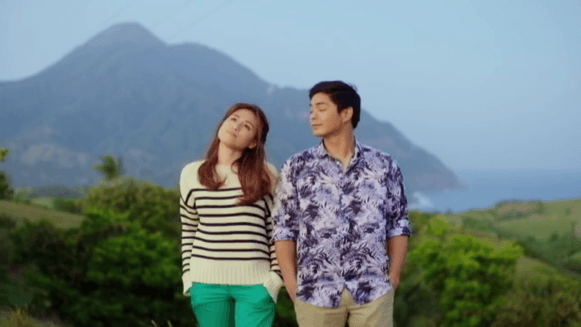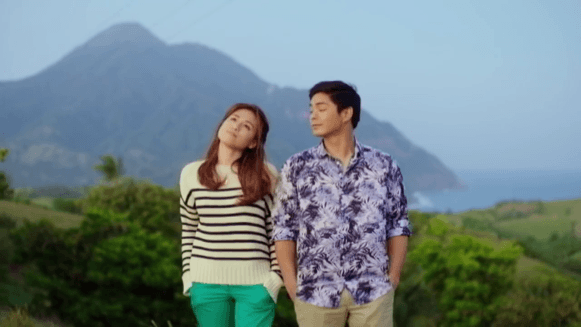 And we will end this compilation with a romantic entry from Celine Reyes of Celineisms, which proved that Batanes is one of the most romantic destinations in the country! The romantic-comedy You're My Boss starring Toni Gonzaga and Coco Martin is one of the movies that I personally saw at least ten times (twice in the cinema, once in Cinema One and seven times in my Five Star/Victory liner bus trips) and I never get tired of it!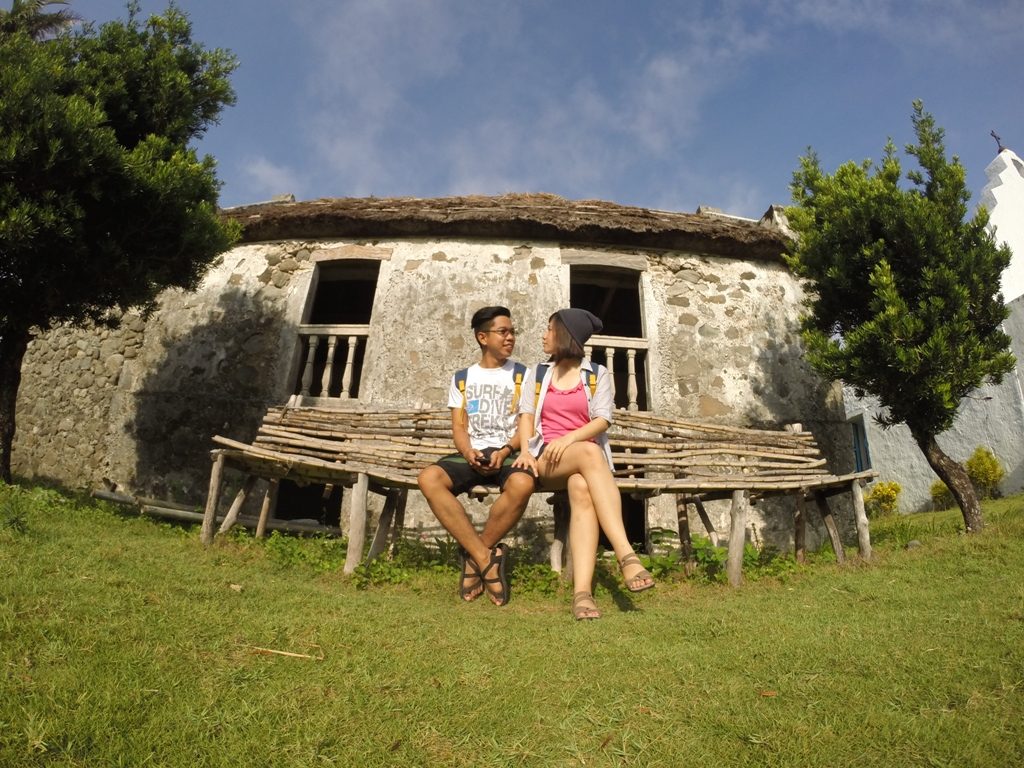 I haven't seen a lot of Pinoy movies but the Toni Gonzaga/Coco Martin-headlined "You're My Boss" made quite an impression. The movie appealed to me not so much because of the story but because of the effective use of the setting in the telling of.

Batanes had always been a dream, not just for me, but for my fiancé Dennis. We bonded over tales of its idyllic vistas and honest residents, and watching You're My Boss only heightened everything. Watching the movie, during the sweeping shots and breathtaking panoramas, I remember thinking, "Hmmm. I may need to go there myself and see if they did the place any justice."

The movie was released in April of 2015. The next month, we scored a pair of cheap RT tickets to the Land of the Ivatan. Come September, we were on our way to a dream.

Now, here I am, finally able to tell you that everything you've seen in You're My Boss, and everything else you hear, about Batanes is absolutely true. Every patch of land or sea there is paradise. The locals make you feel at home. It's a piece of heaven on Earth. But more than it's undeniable beauty, Batanes had served as the setting for one of the happiest moments in my life.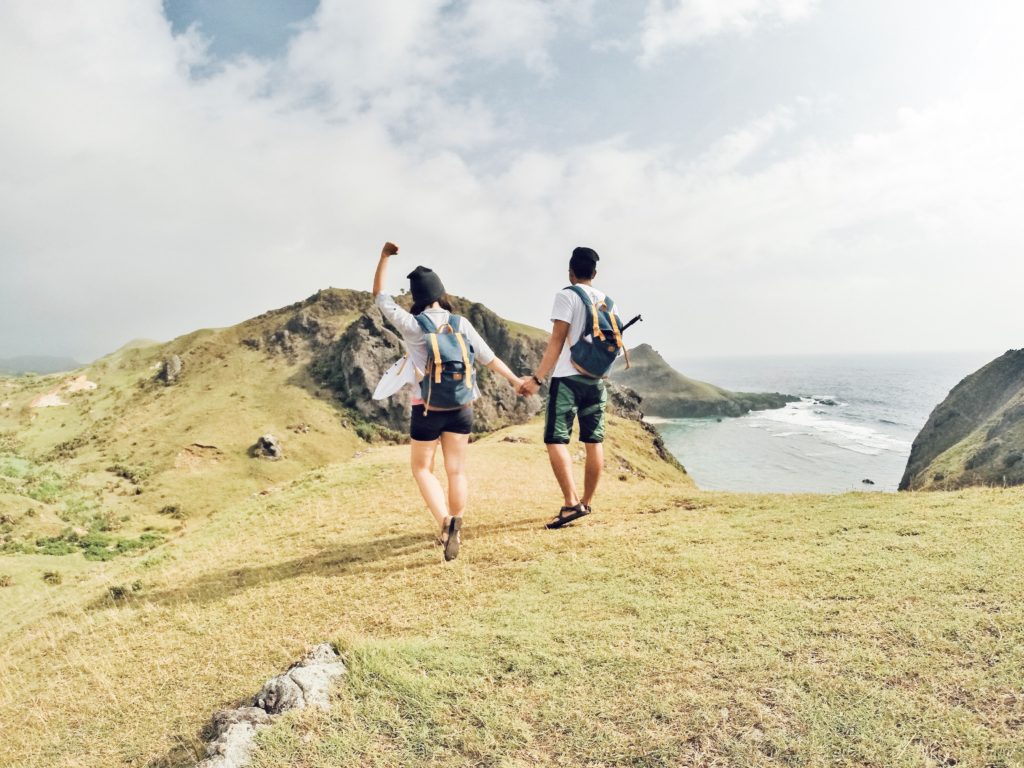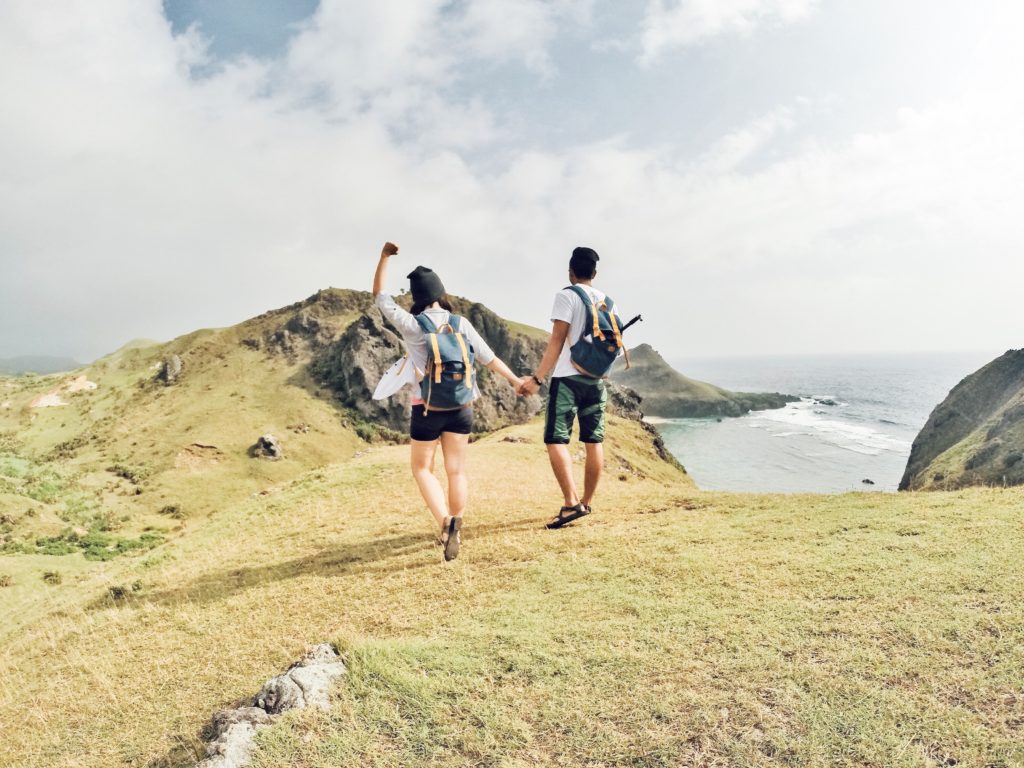 On Chamantad Cove, the man I love had asked me to marry him. There was no elaborate preparations, no build-up. No theatrics, just me and him; the ocean and the sky and the incredible landscape as witnesses. So, much like Georgina and Pong, Dennis and I started something beautiful in Batanes. And no words would ever be enough, no photos sufficient, to replicate the magic of the moment and the place. Because, just like what Pong had declared: Ang Batanes ini-experience, hindi ginogoogle.
You can read Celine's nakakakilig blog post about Dennis' Batanes proposal here! Nakaka-in love!
TRIVIA: YOU'RE MY BOSS was co-written by fellow Pinoy Travel Blogger Yoshke Dimen of The Poor Traveler! <3
Whew! What a compilation! I know that nine films are not enough and probably I will make another collab post with fellow travel bloggers soon (most of them were busy traveling when I asked them). What about you? Which Pinoy movie inspired you to visit a certain Philippine destination or encouraged you to explore the country? Would love to hear from you!