Boracay Island can be chaotic  at night. Loud music from bars and outdoor parties can trigger stress and anxiety to travelers who are tired from airport transfers or a whole day of island hopping. Not everyone digs the party scene of Boracay and some would rather sleep on or before midnight.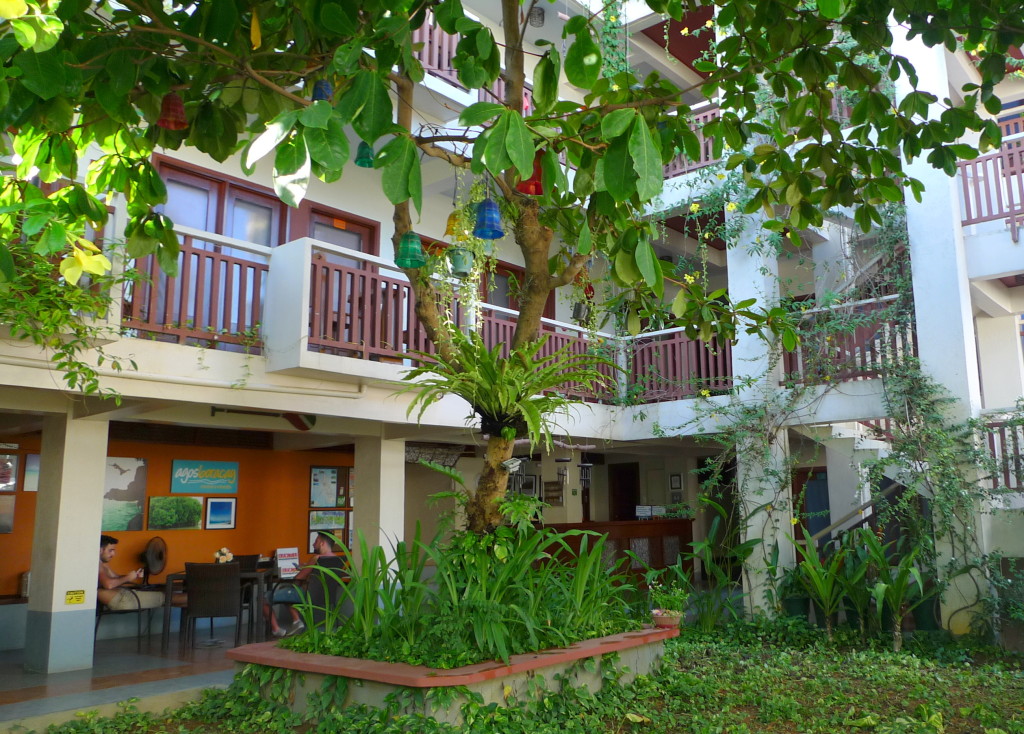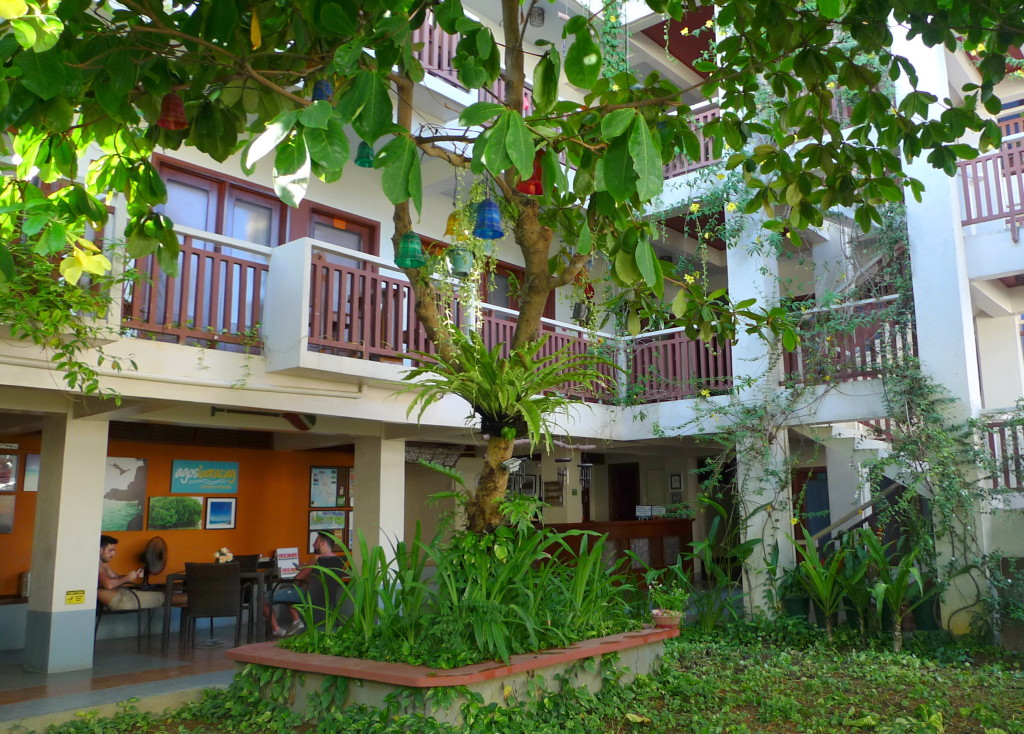 On our first day in Boracay, my mother asked me if it is possible for us to move in a place away from the crowd. We were staying in a hotel in Station 2, where most of the best bars were. She couldn't sleep well so we moved to Agos Boracay Rooms + Beds the next day. A childhood friend of mine recommended the place to us and I also read some good reviews from fellow travel bloggers. Hmmm…
THE LOCATION
Agos Boracay Rooms + Beds is located along the main road of Station 2. Situated in a hilly area, one must be able to 'trek' a bit to reach the hotel (free cardio workout!) but you'll have a blissful smile once you reach the lobby area and their garden!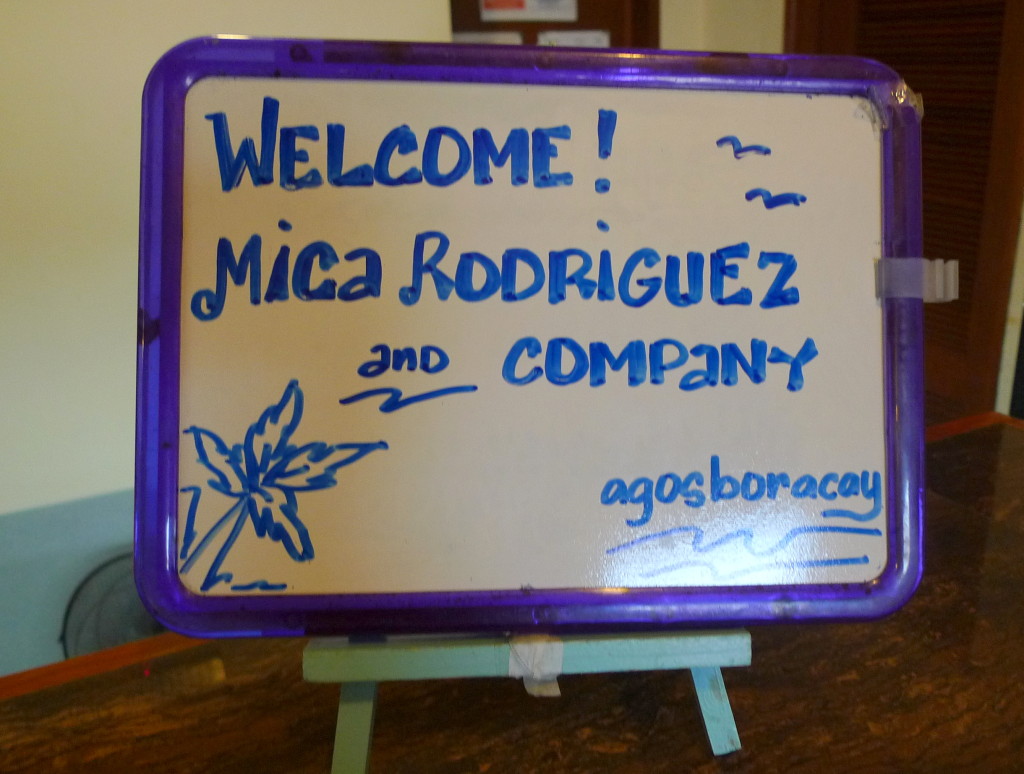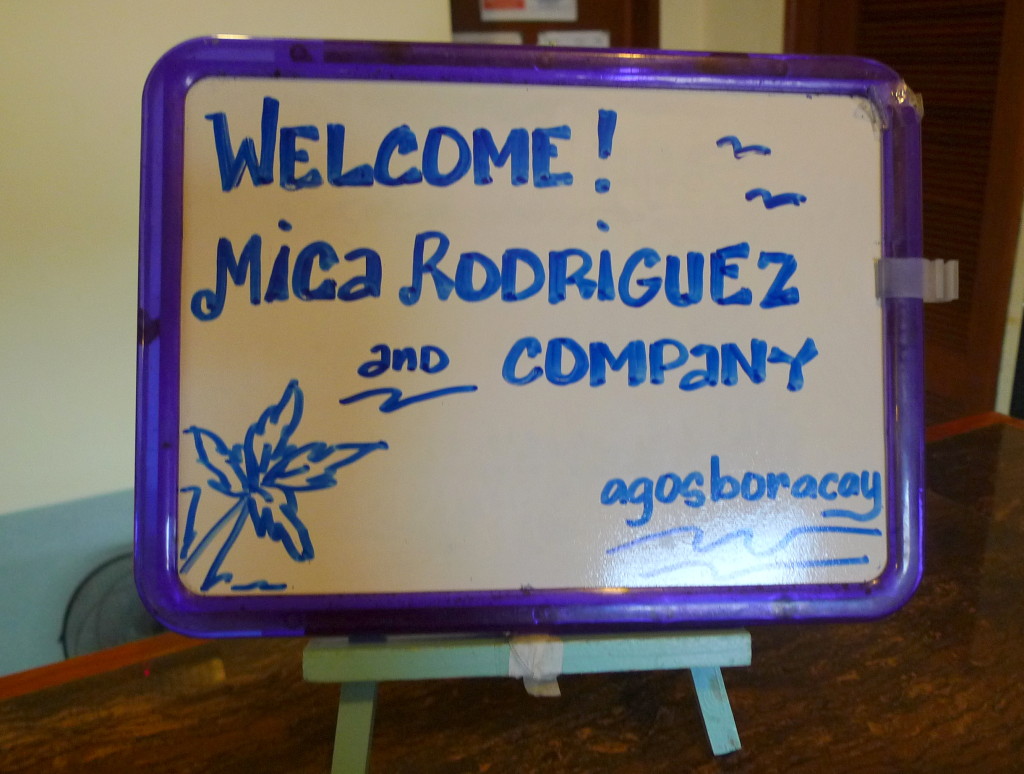 We were tired from our afternoon meeting and hotel transfer that's why my mom's eyes popped out when we finally made it to our new Boracay home.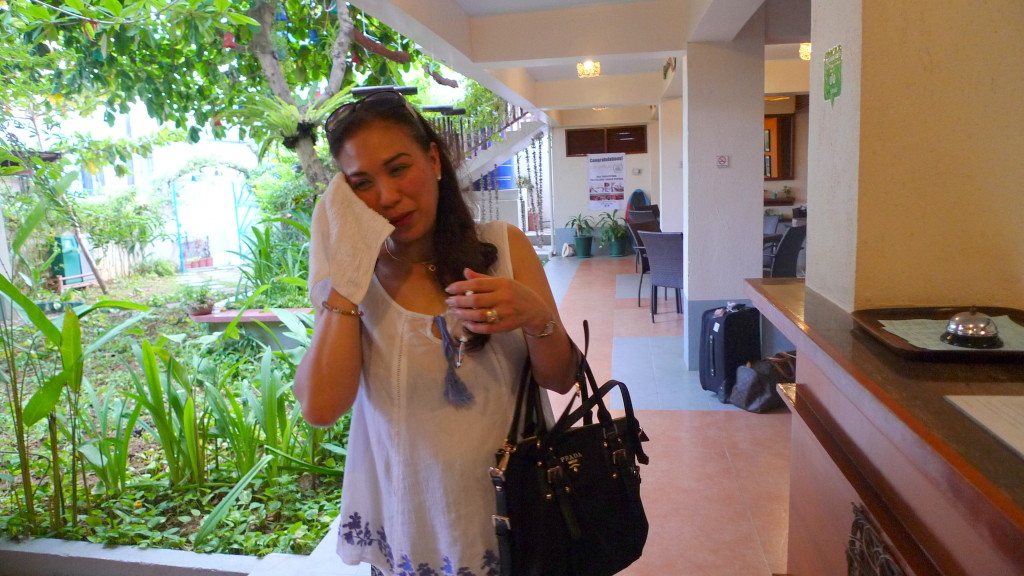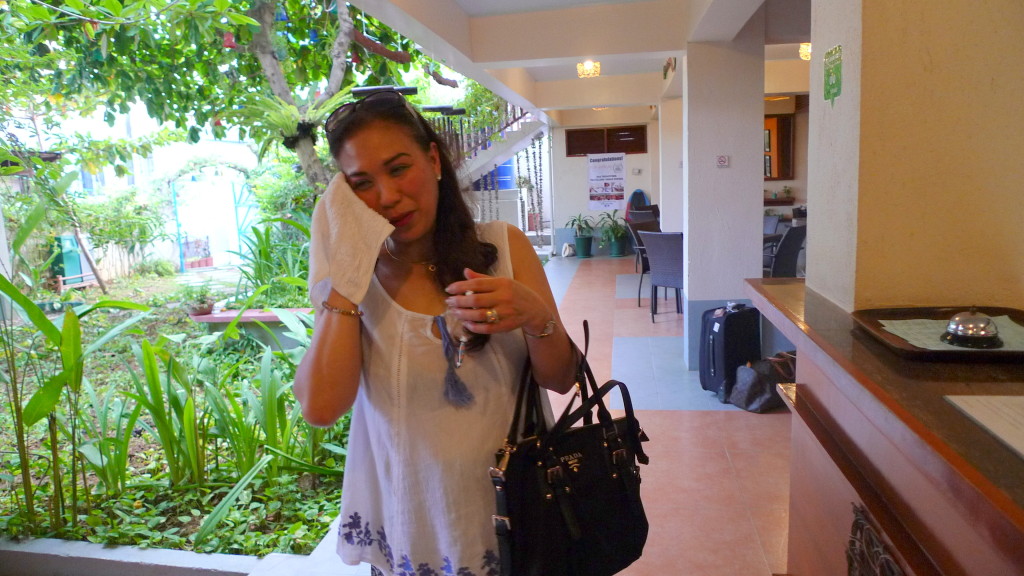 Valerie, one of the owners of this family-run guesthouse welcomed us. All the staff members on duty were all smiles when they saw us.
Obviously, my mom cannot contain her excitement and relief. She joyfully narrated our activities to everyone 😛
OUR ROOM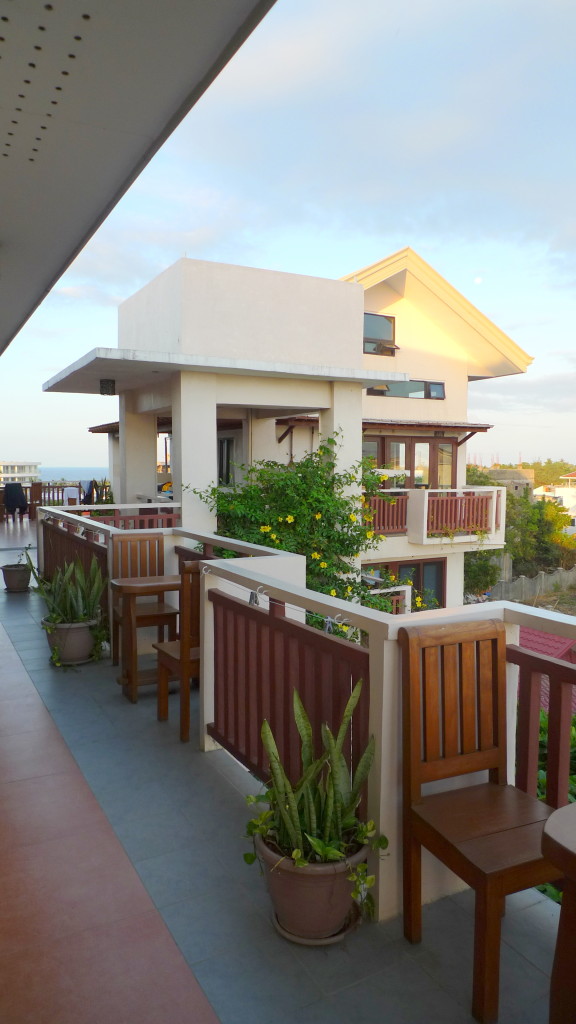 We were assigned in a Family Room with a View, which is big and comfy for two! Again, my queen mother was giggling the whole time and kept asking me to take pictures in almost every corner of the rooftop and the room. Pictorial pa more!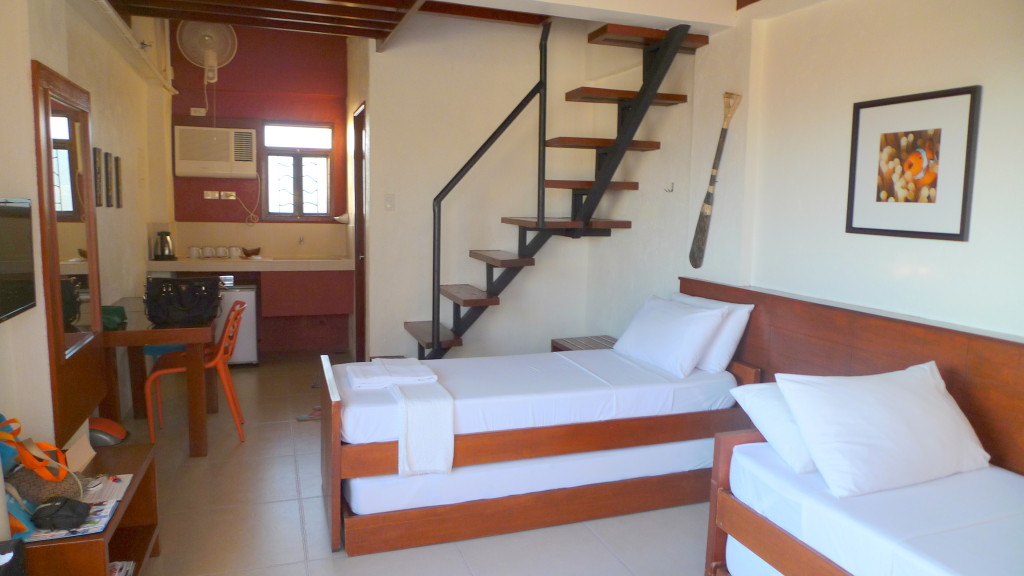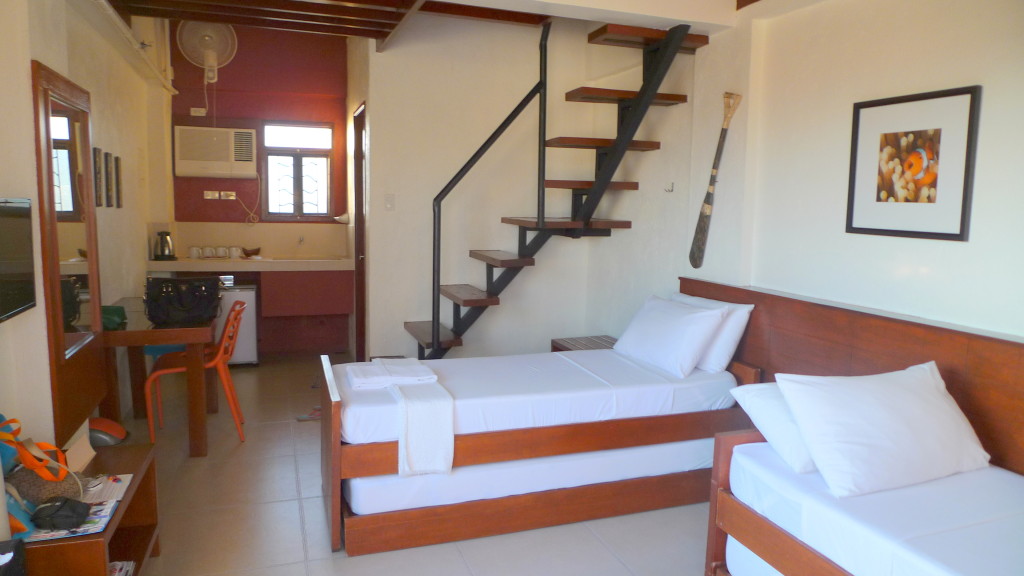 This room is perfect for families or barkadas. It is a loft-type unit where two pull-out beds are placed on the ground floor and there's a queen bed at the top floor.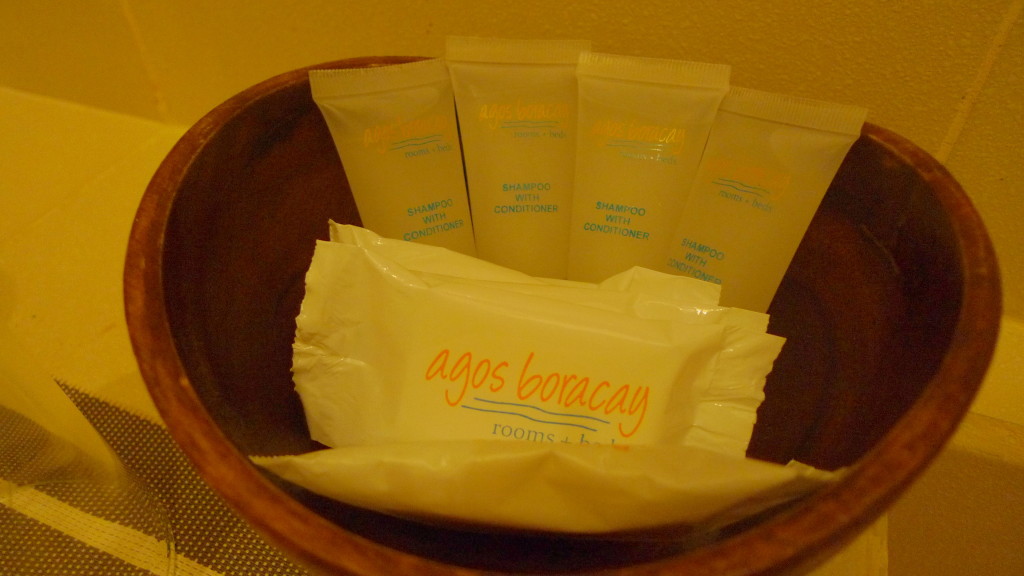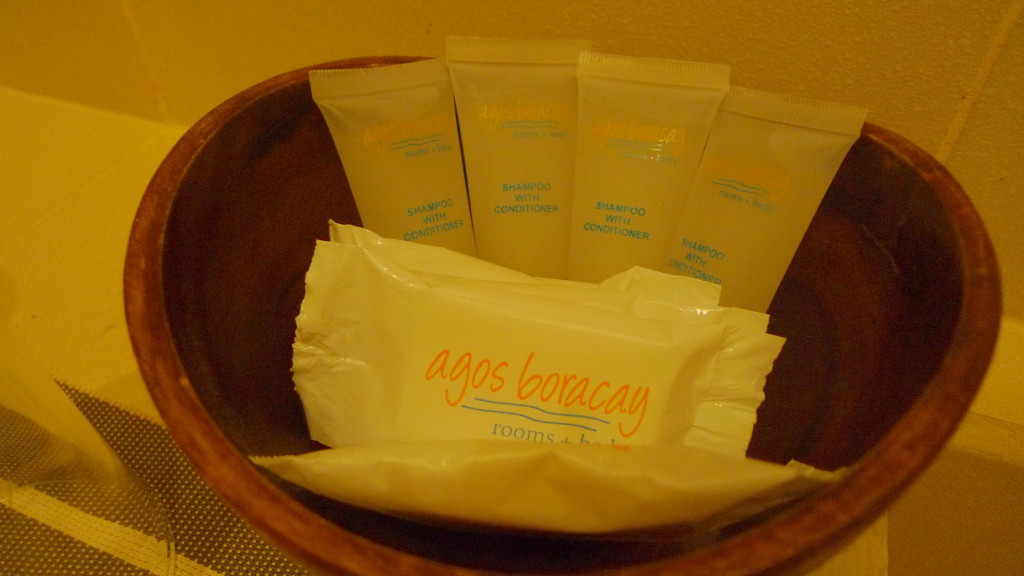 Basic amenities such as toothbrush, toothpaste, shampoo with conditioner, soap and tissue paper are included. The comfort room is well-maintained. It also has coolers and a mini fridge which reminds me to tell you that you can follow this link- Walk In Cooler Repair Portland Oregon – Commercial Refrigeration Repair– to repair your coolers and other appliances at lucrative costs.
"Can I live here? I can live in this type of room/unit!" I kept telling my mother.
"You can when you work hard and save up for it."
Here's a video tour of our Boracay home:
WIFI is only available at the lobby area, which is good for us. Less temptation to check social media accounts and more time for real-life interaction.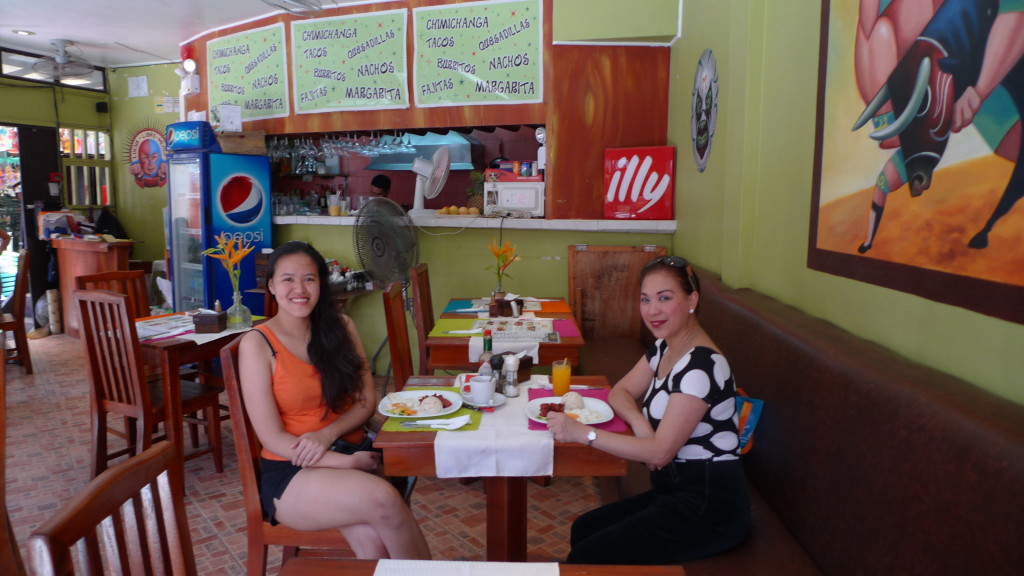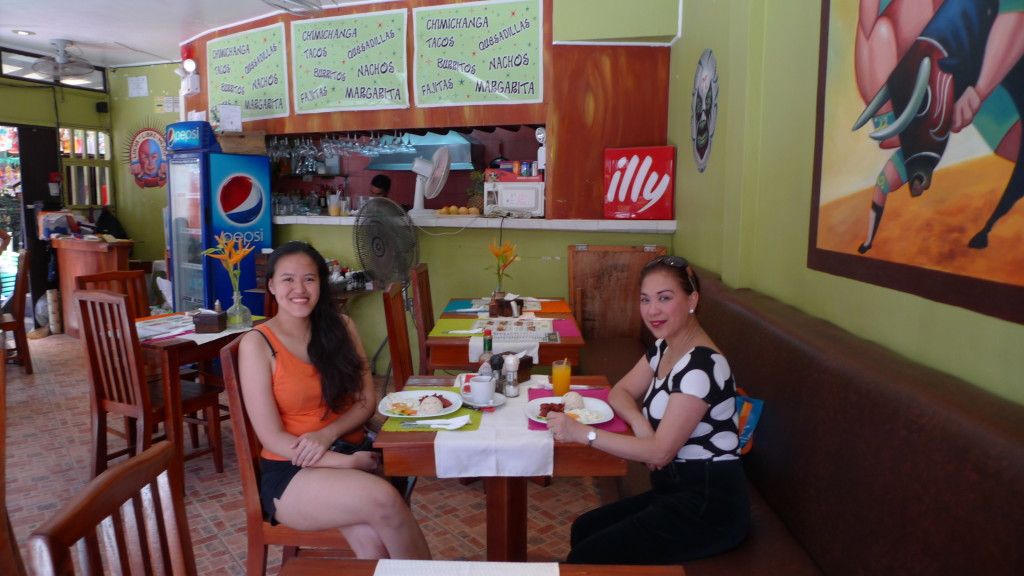 There's also complimentary breakfast available at Tres Amigos in 'D Mall, Station 2. My mom and I ordered for the typical Filipino breakfast – Tocilog! Would love to dine in this place again to try their Mexican dishes.
Why You Must Consider AGOS BORACAY ROOMS+BEDS for your Boracay Trip:

Peaceful Accommodation – It is already known that most of the mid-range accommodations at the beach front area are not soundproofed. Sleeping can be a challenge especially for kids and adults who  wants to escape from the party scene and just rest. Entering the vicinity of Agos Boracay feels like crossing in a more peaceful part of Aklan.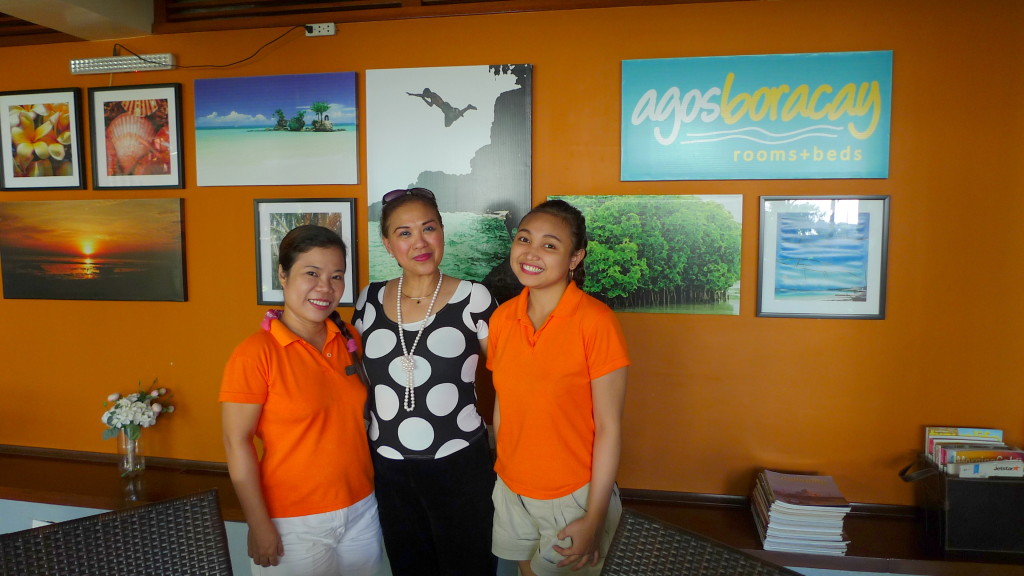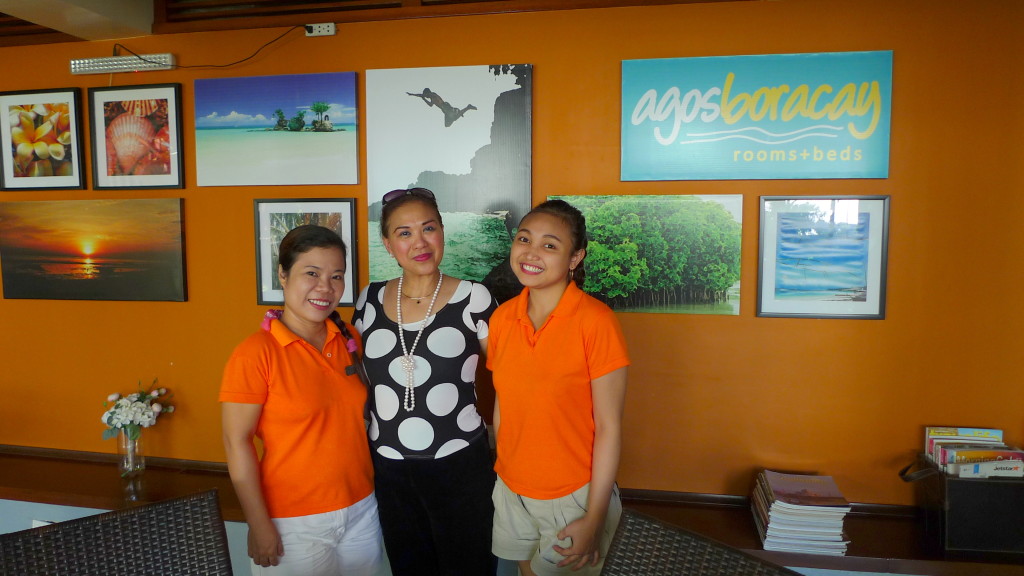 Friendly and Helpful Staff – When we arrived, Valerie and the rest of the staff gave us some tips on which places should we visit and the best places to pig out. They also offered to help us out with our airport arrangements, which we do really appreciate.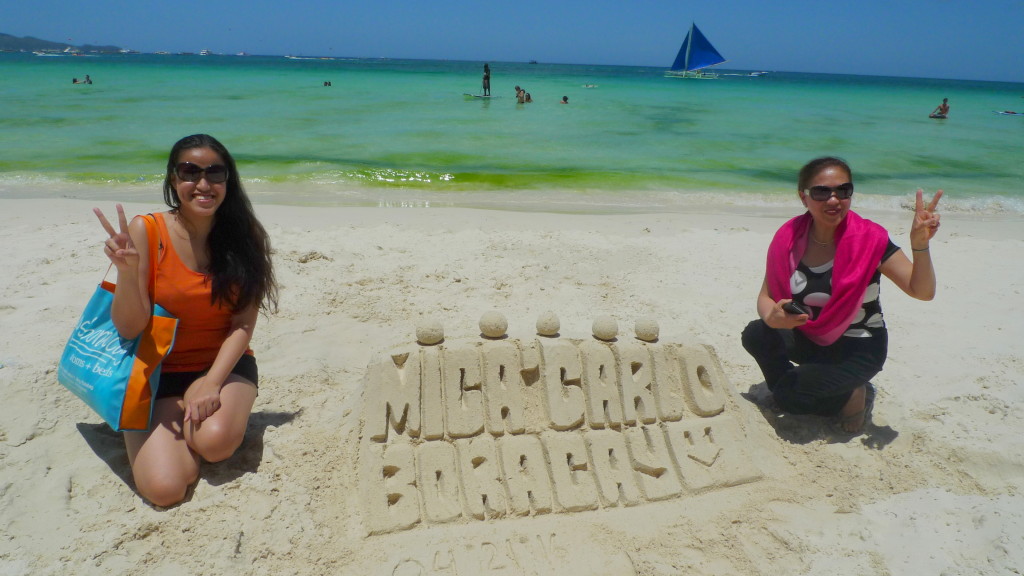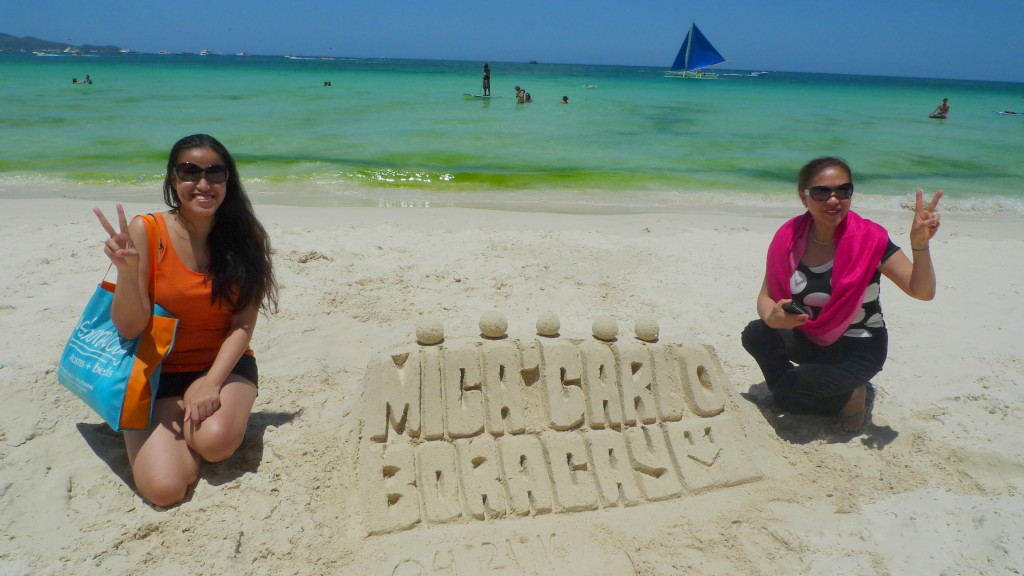 Value for Money – With clean and spacious rooms equipped with cable LED TV, hot and cold shower, mini refrigerator, water kettle for coffee (matcha green tea for mama), toiletries, desk for working, pull-out beds, daily room clean-up, convenient location and good view of Bulabog Beach and the main Boracay beach, this is the best place for any type of traveler!
CONCLUSION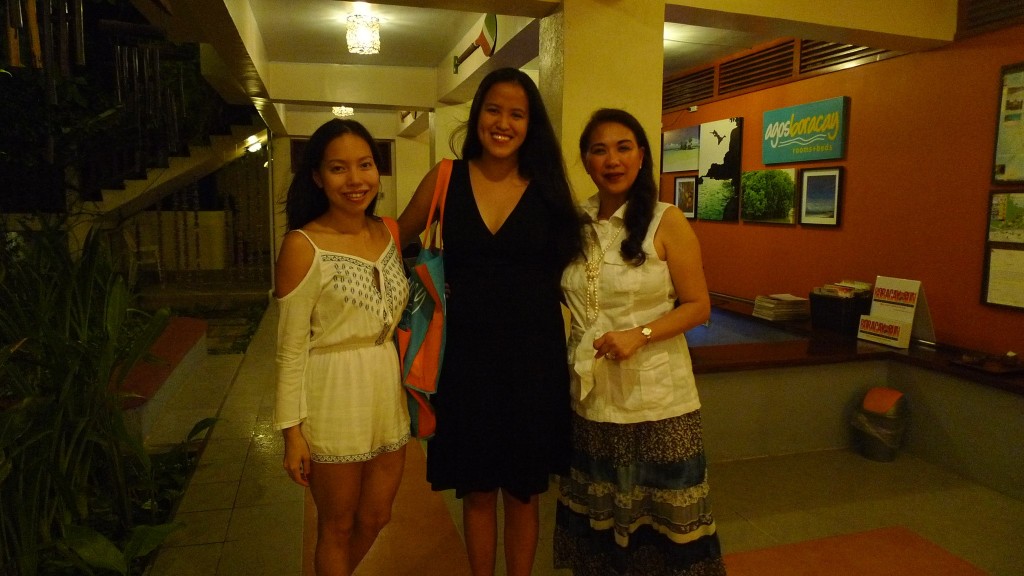 Honestly, our two nights stay at Agos Boracay Rooms + Beds is one for the books. Apart from all the good points I've mentioned above, this also served as our 'home away from home', where my mom and I were able to talk about our future plans, our dreams for the family (she is living in the UK with my brother) and yes, recover from the death of Lolo Erning. Sometimes, we need a change of scenery with less distractions of the internet. If we stayed in a guesthouse/hotel in the beach front area, we would've ended up stressed due to the noise and the crowd. Moving to Agos Boracay is a good move. Also, we gained new friends 😉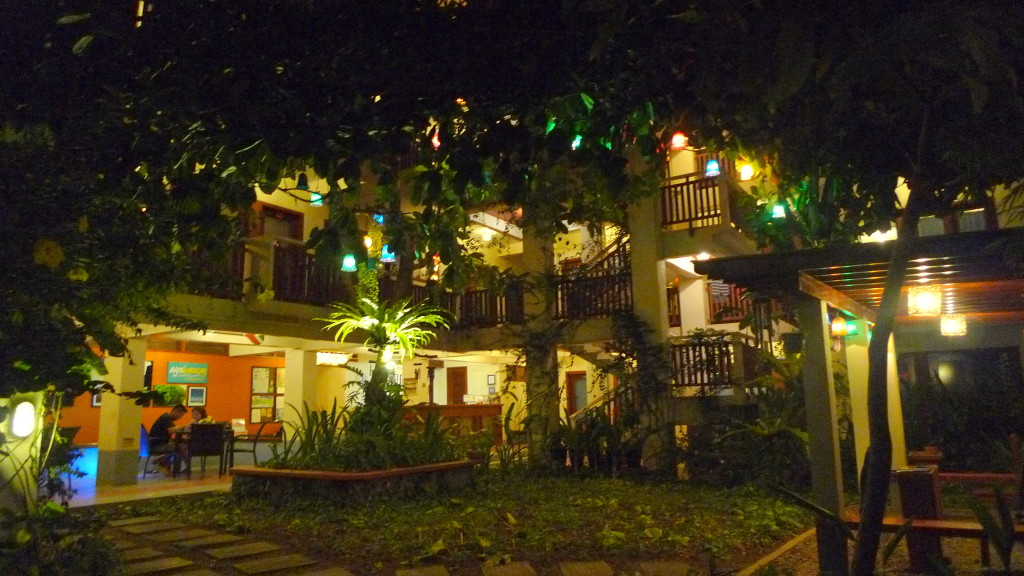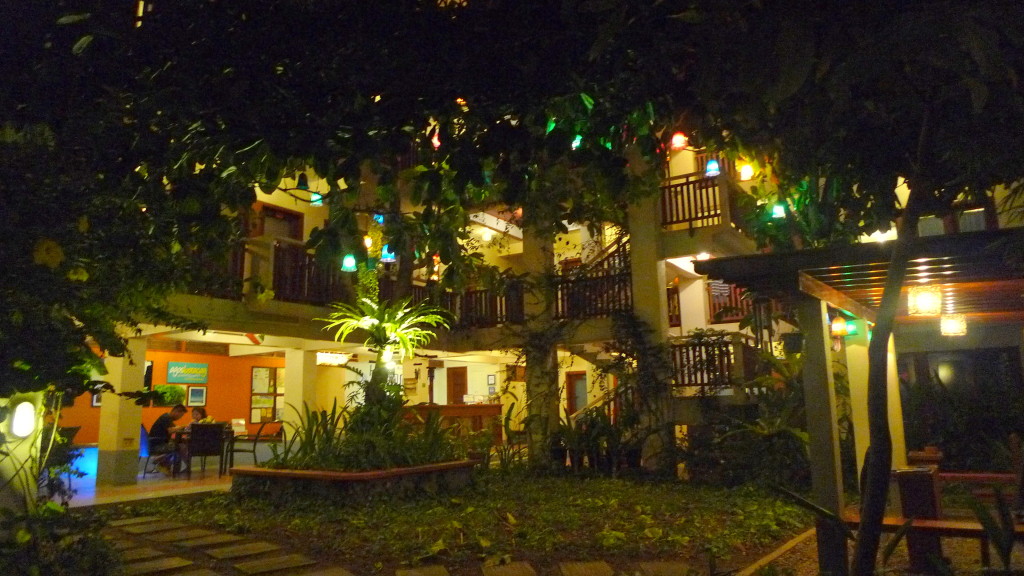 So am I coming back? Definitely! Who knows, we might do a Boracay comeback trip with my younger brother in tow or… even my own little family. Haha.
Please also read Mother-Daughter Trip to Remember: A Boracay Getaway with Mom <3
I highly recommend Agos Boracay Rooms + Beds! Book directly via Agoda for discounted rates and quick confirmation!
~0~
CONTACT DETAILS:
AGOS BORACAY ROOMS + BEDS
Main Road Station 2, Boracay, Malay, 5608 Aklan
Facebook Page: http://www.facebook.com/agosboracay