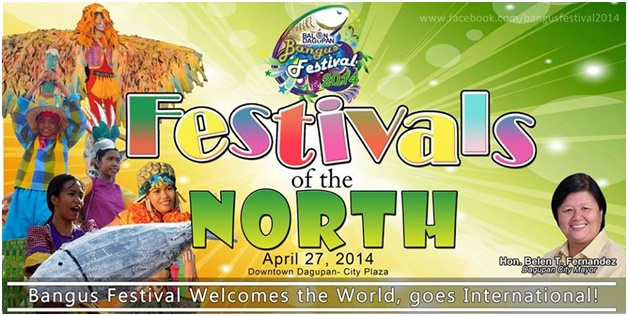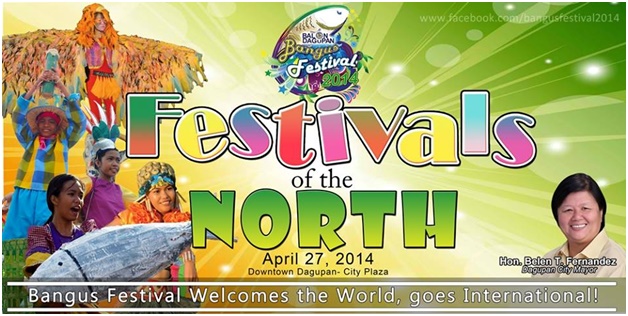 One of the highly anticipated events of the Bangus Festival 2014 is the return of the Festivals of the North. It is the chance of Northern and Central Luzon cities and municipalities to showcase their culture and products through a fun street dancing competition. Let's be realistic here – most of the festivals in the Philippines that the locals know are those based on Visayas and Mindanao. FON serves as a good exposure to the other festivals of Luzon.
For this year's Festivals of the North, there are 20 participating teams:
PINDANGAN FESTIVAL from San Fernando City, La Union
TOBACCO FESTIVAL from Candon City, Ilocos Sur
Bado- Badoc Milagrosa Badoc, Ilocos Norte
ABRENIAN KAWAYAN FESTIVAL from Bangued, Abra
BASI FESTIVAL from Naguillan, La Union
ANI FESTIVAL from Dingras, Ilocos Norte
KANNAWIDAN YLOCOS FESTIVAL from Caoayan, Ilocos Sur
GOAT FESTIVAL from Balungao, Pangasinan
MANGO BAMBOO FESTIVAL from San Carlos City, Pangasinan
CORN FESTIVAL from Sto. Tomas,Pangasinan
PAMULINAWEN FESTIVAL from Laoag City, Ilocos Norte
MANGO FESTIVAL from Masinloc, Zambales
ABACCA-BAMBOO FESTIVAL from Basista, Pangasinan
MALANGSI FESTIVAL from Bayambang, Pangasinan
GULING-GULING FESTIVAL from Paoay, Ilocos Norte
ADIVAY FESTIVAL from Kabayan, Benguet
PANAGBENGA FESTIVAL from Baguio City, Benguet
FIESTA REPUBLIKA NG BULAKAN FESTIVAL from Guiguinto, Bulacan
BAGOONG FESTIVAL from Lingayen Pangasinan
BANGUS FESTIVAL from Dagupan City
I am excited to cover this event! I'll be posting photos, updates and list of winners as soon as I can. For quick updates, you might also check the What's Up Dagupan page.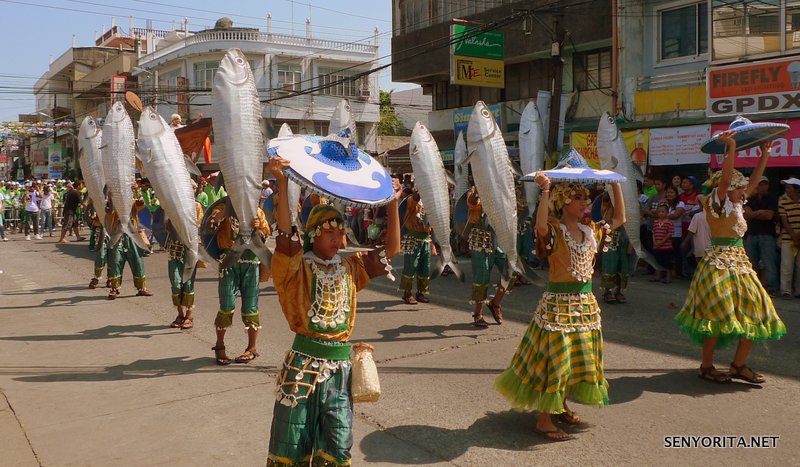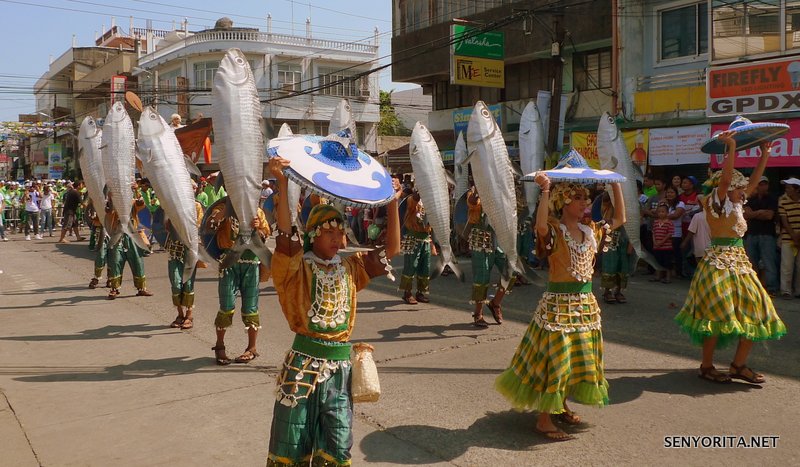 UPDATE -> Here's the Festivals of the North 2014 Official List of Winners:
Grand Champion: Bangus Festival (Dagupan City, Pangasinan)
1st Runner-Up: Mango Festival (Masinloc, Zambales)
2nd Runner-Up: Guling-Guling Festival (Paoay, Ilocos Norte)
3rd Runner-Up: Corn Festival (Sto. Tomas, Pangasinan)
4th Runner-Up: Pamulinawen Festival (Laoag City, Ilocos Norte)
Best Choreography: Bangus Festival (Dagupan City)
Best in Costume: Corn Festival (Sto. Tomas, Pangasinan)
Congratulations! Photos to follow 😀