One of the things I was pondering about prior to our Singapore trip is the accommodation. We were just informed about our hotel details two days before the actual flight. The big surprise there is we will be staying at different hotels in Singapore that is under the Accor Hotels group.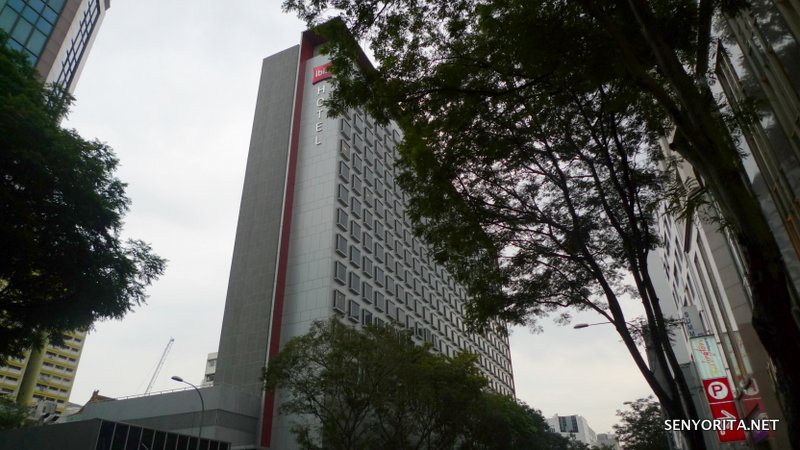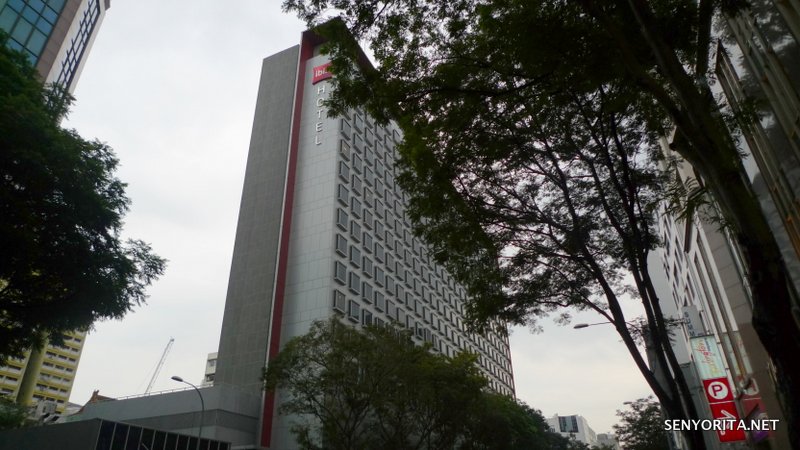 Luckily, Che and I were assigned at Ibis Hotel Singapore on Bencoolen or simply Ibis Bencoolen. Based on the Accor Hotels website, Ibis Bencoolen is considered as a budget hotel. Hmmm…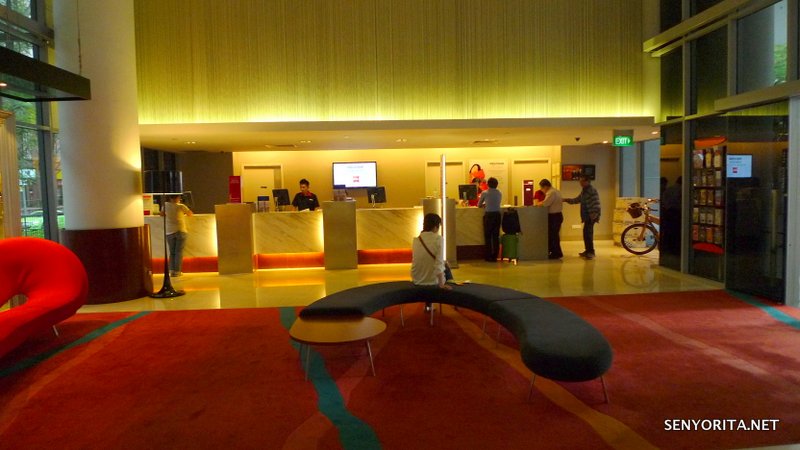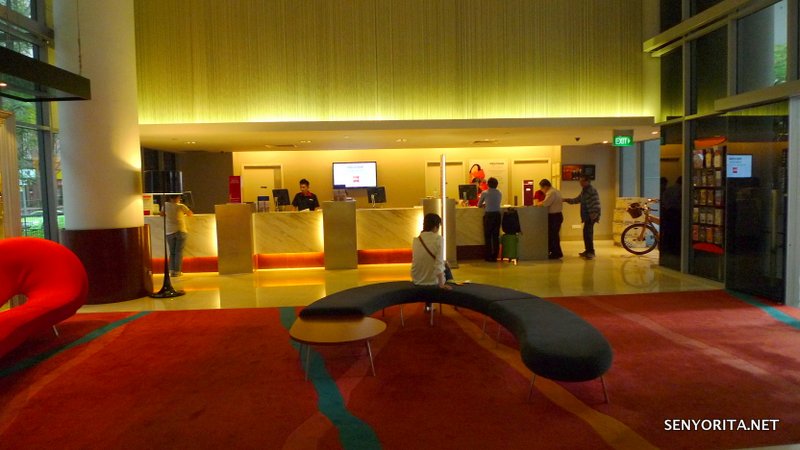 Were surprised upon arrival at the lobby area. Is this what you call a budget hotel? Oh wait… we're in Singapore 😛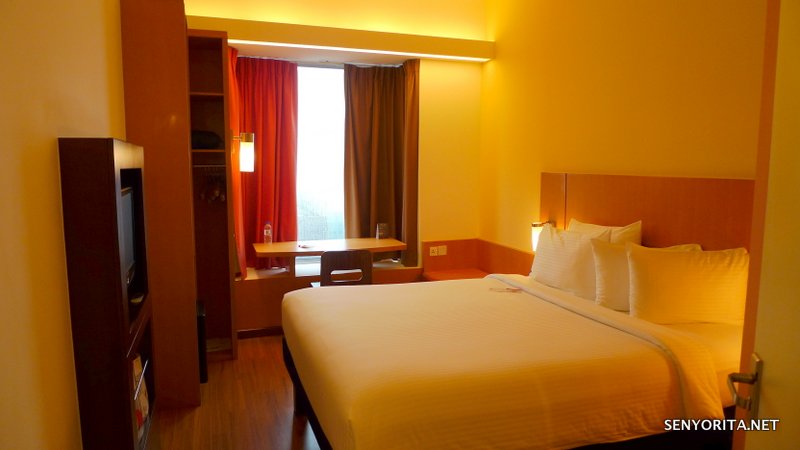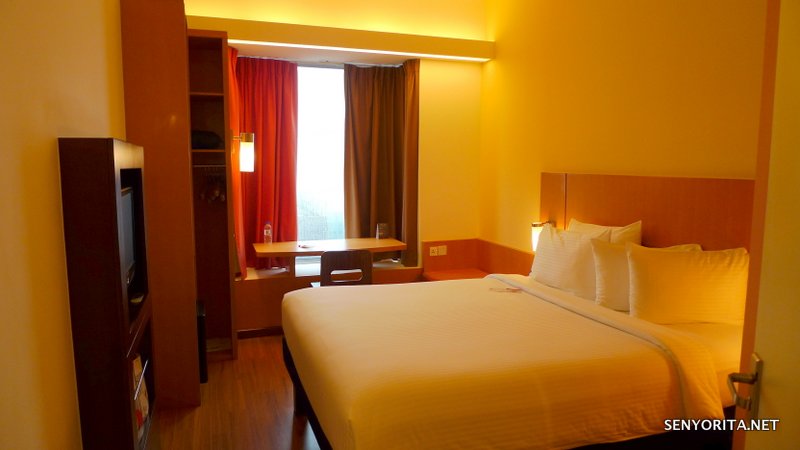 We were informed that our rooms are upgraded to the Executive Suite. I didn't really impose high expectations, but the glitzy lights at the lobby just gave me a clue that I will love my home in Singapore for two nights.
Viola! I went straight to the window to check the view, stored my luggage on the side of the bed and placed my laptop at the table. They handed me my wifi password and later on, they sent some complimentary snacks. I wasn't able to take a photo of it because I ate it right away!
And oh, I started playing Boney M's 'Daddy Cool' that afternoon. See what 'cool' can do to  a tired traveler's mind. I want to copy the dance moves once I get to the colorful restaurant! 😛
Here are more photos of the room: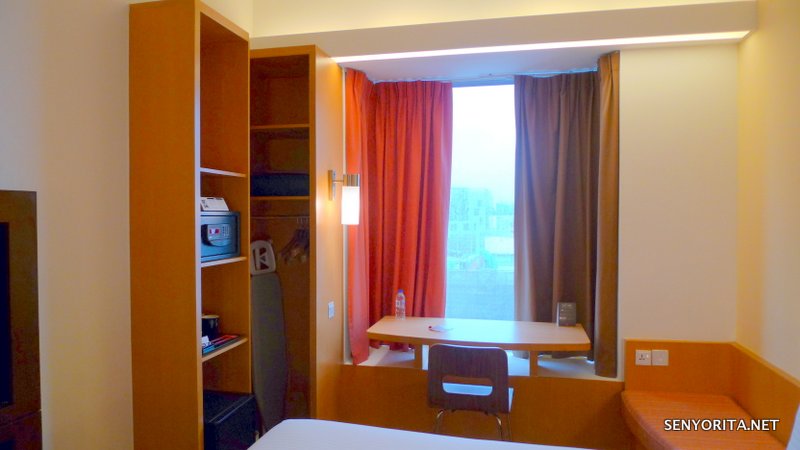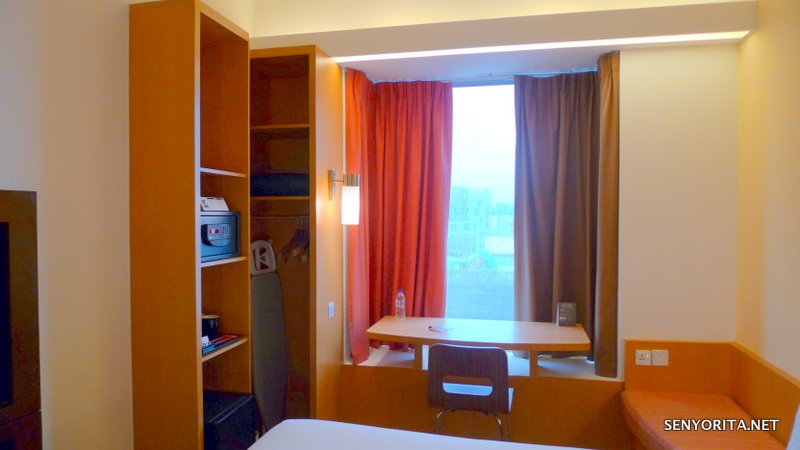 By 5:30PM, I went to the lobby for the Hotel Tour with fellow bloggers. There I met the Indonesian blogger named Fahmi. Nuok from Thailand was scheduled to arrive that night. We were also introduced to Jade and Allison of Ibis Bencoolen's Marketing group. For pump up further, we were given some mocktails and some finger food. The samosa tastes so good!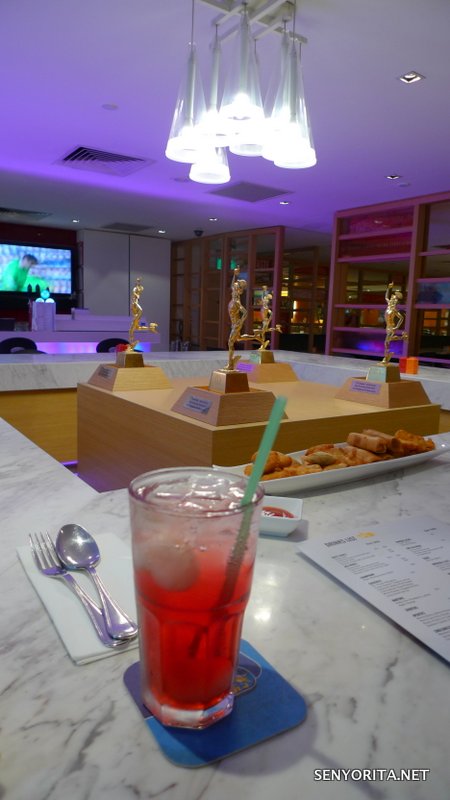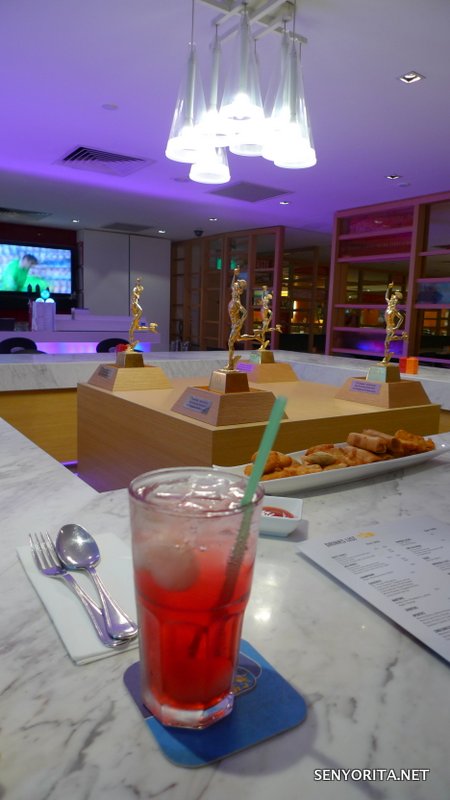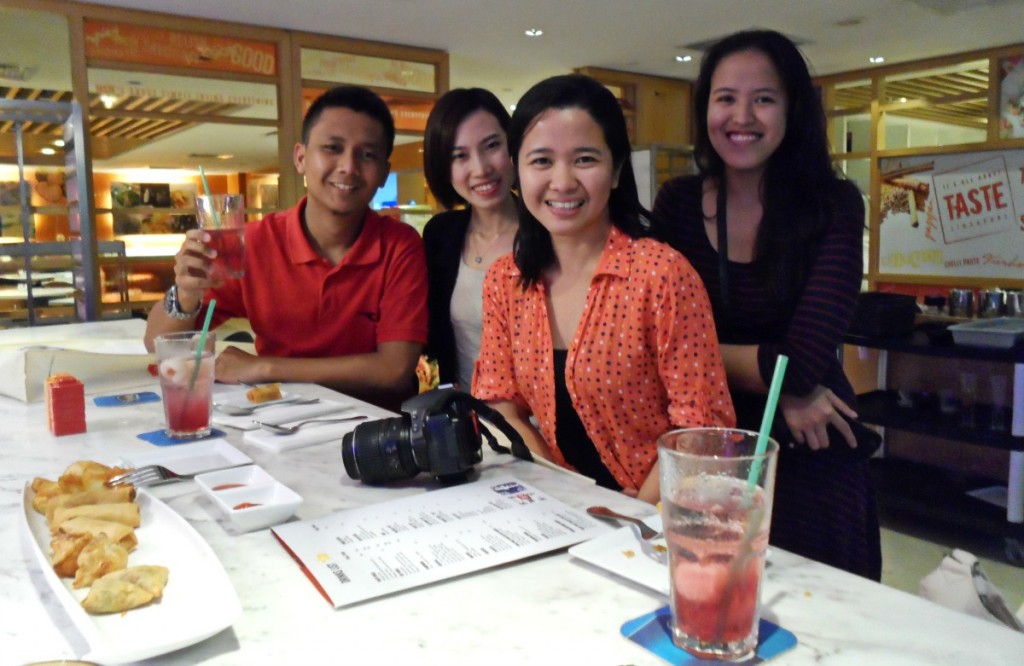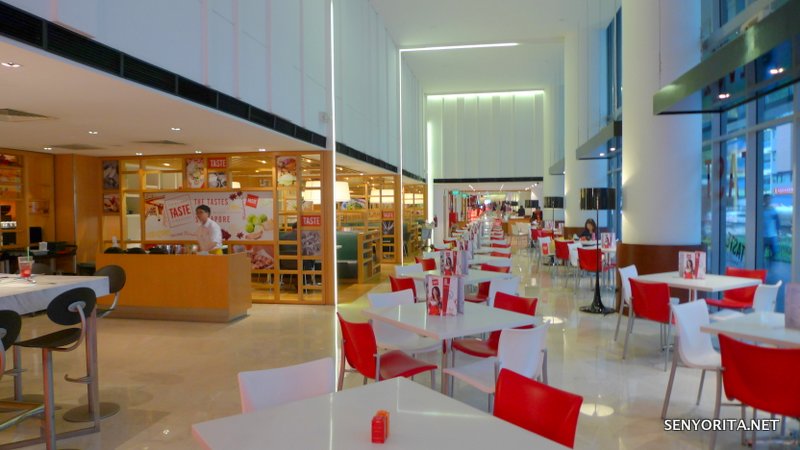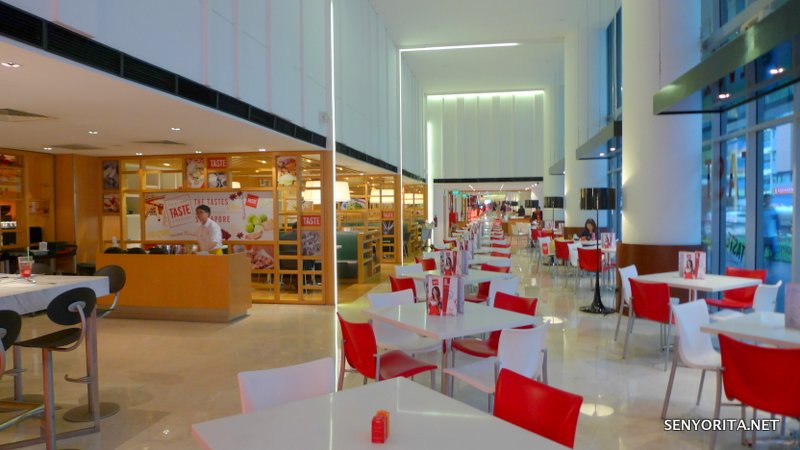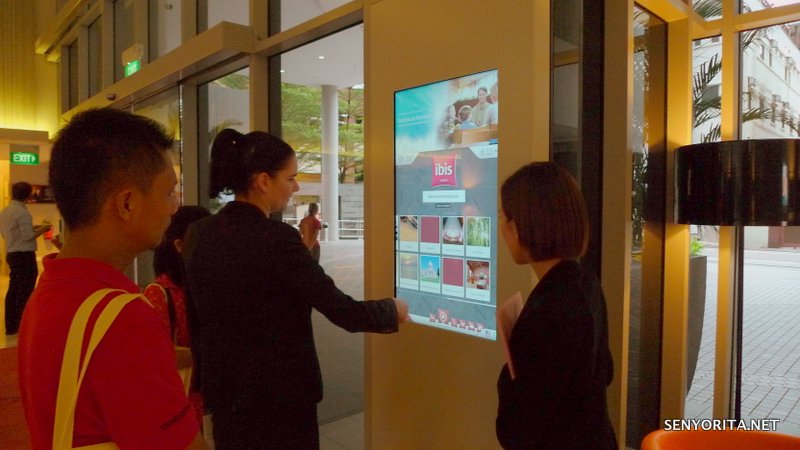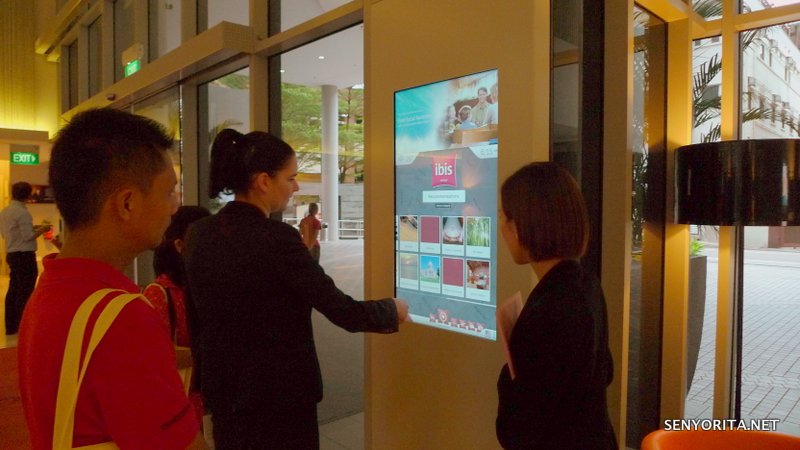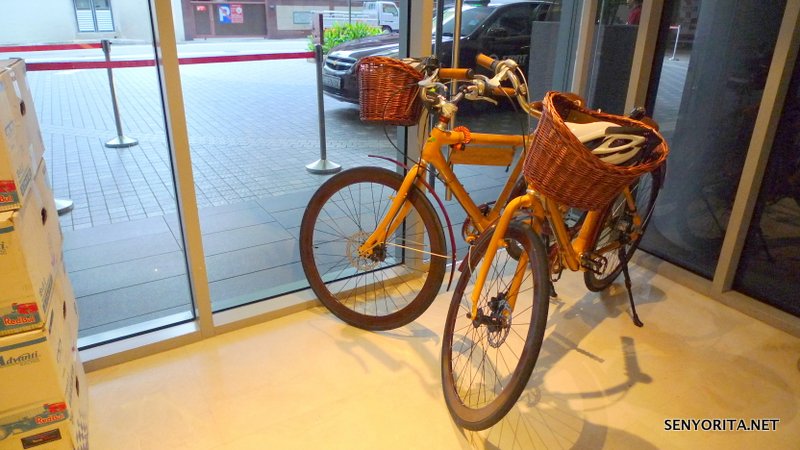 Che and I reunited with fellow Pinoys at Jumbo Restaurant Clark Quay for dinner. When we went back to the hotel, I made sure that I'd be able to maximize the special add-on of our room: The Handy Phone!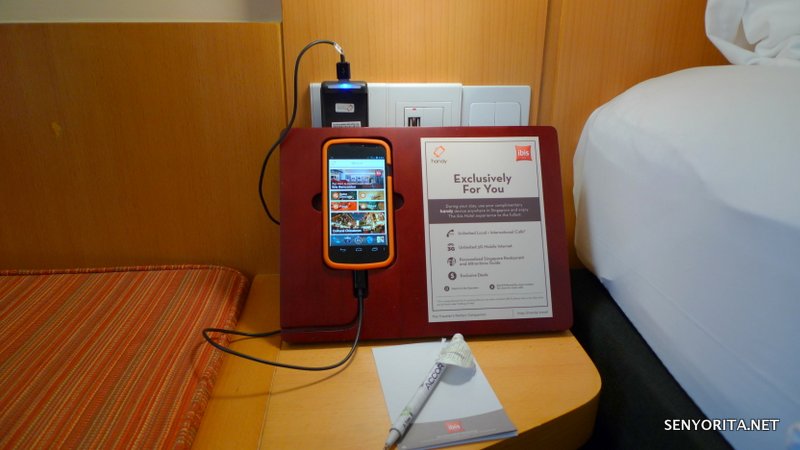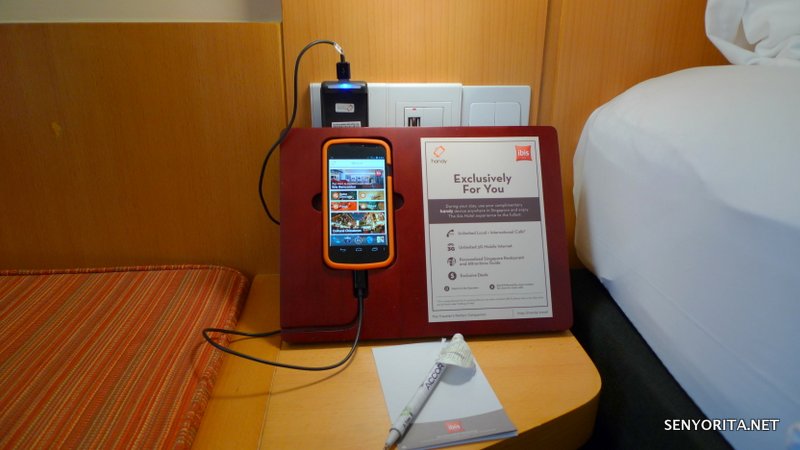 Yep, this handy phone works! At first I thought it is just a device where you can do a quick look at suggested itineraries or other information about the hotel. This 3G phone has free internet connection, installed SNS applications and free unlimited international calls! I took advantage of it and talked to my mom and brother that night.
And I brought the phone with me for our Singapore City Tour the next day!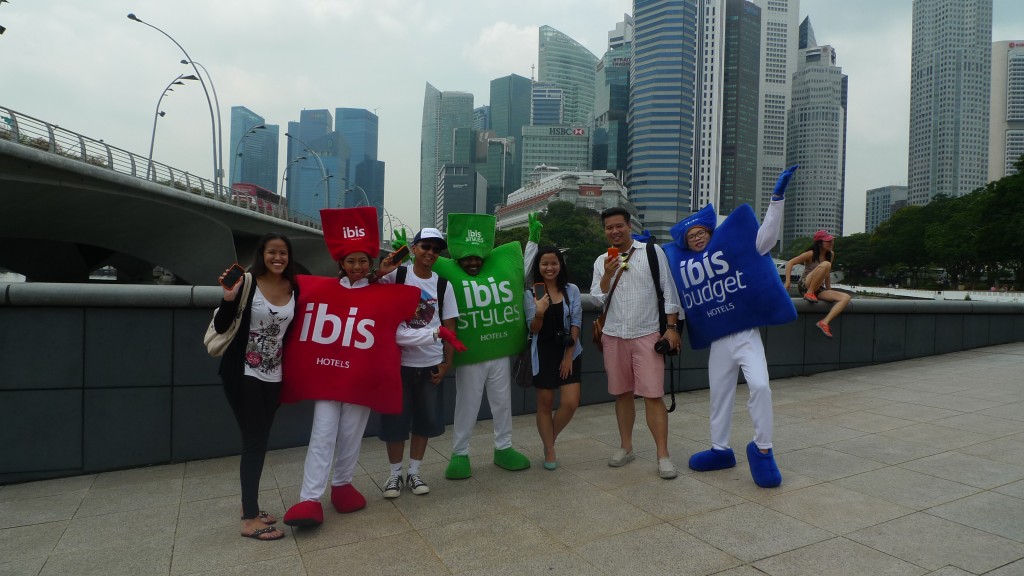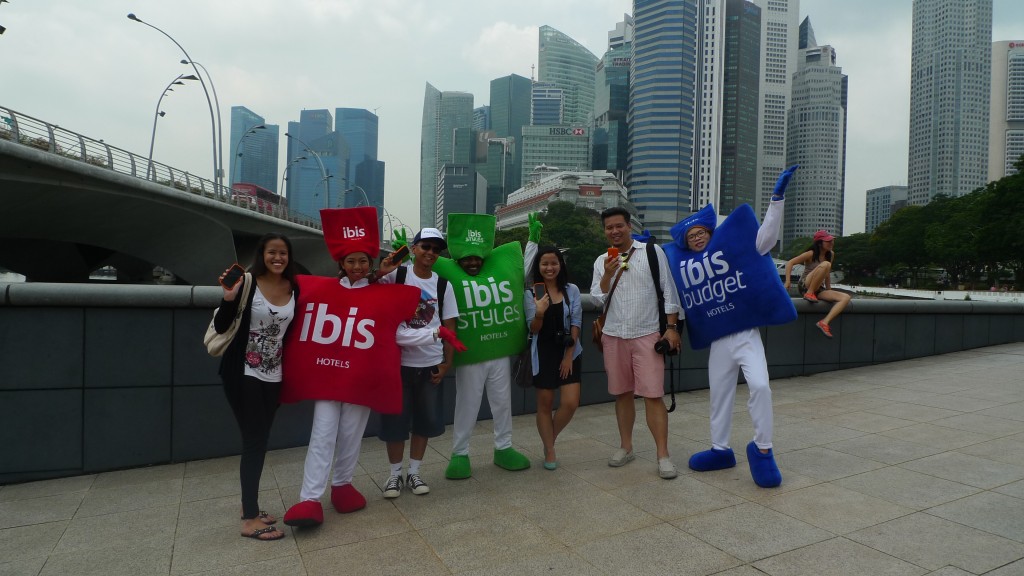 It seems that my fellow Bencoolers loved the phone too!
More reasons to love Ibis Singapore on Bencoolen:
Location and Accessibility: Ibis Bencoolen is just a few blocks away from Buddhist and Hindu Temples. Shoppers will surely love how near the hotel is from the Bugis Mall and Market. Bugis MRT station is just 5 minutes walk away. A bus stop is found at the left side of the hotel. If you're planning to visit Sentosa, a shuttle bus passes on that route on a daily basis.
Go Green Advocacy: I saw a Bamboo Bicycle at the lobby area, which guests can use if they want to! Too bad I don't know how to bike T_T This offer is part of their PLANET 21 Project.
FREE WIFI: Guests who can't let go of their social networking responsibilities may connect to the hotel's wifi. Left your gadget soemwhere? Several iPad units are found at the lobby area that you can use!
Flexible Check-In/Out Time: You may go and drop your things as early as 10AM and leave the hotel at 4PM!
Extended Breakfast Time: The selection of food choices during breakfast is quite impressive. There's something available for any type of foodie! The best part is guests can eat their breakfast even as late as 11:30PM.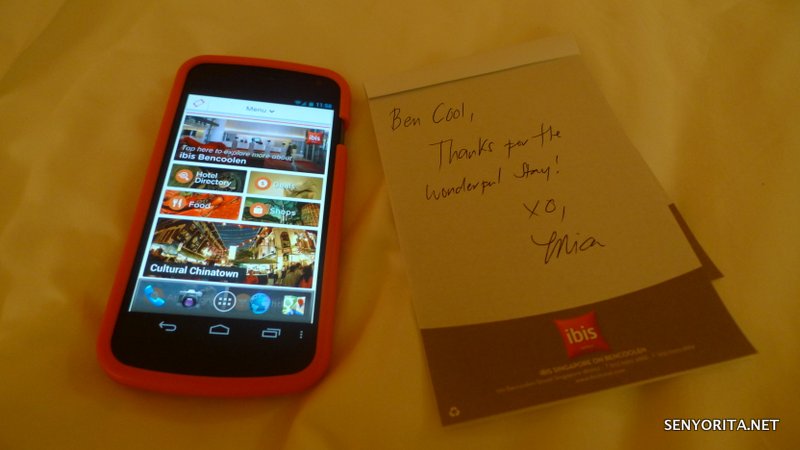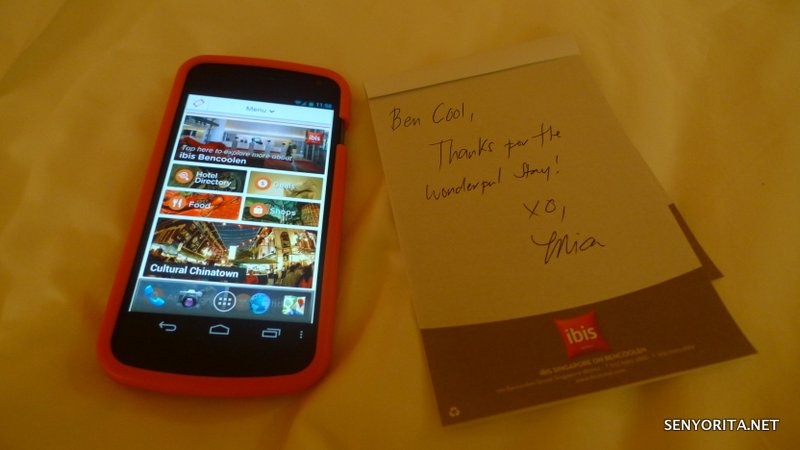 What more can I say? I would like to thank Ben Cool Ibis Singapore on Bencoolen for the fun stay!


Accor Hotels just launched an exciting promo. Check this link for more information!
IBIS SINGAPORE ON BENCOOLEN
Check rates and book faster via Agoda
170 Bencoolen Street
Singapore, Singapore 189657
Phone +65 6593 2888
Email h6657@accor.com
Website http://www.ibishotel.com/SingaporeBencoolen