Baguio City, the Summer Capital of the Philippines will be celebrating the yearly Panagbenga Flower Festival next month. The main event usually falls on the third week of February. Local and Foreign tourists would travel up North just to witness this important event.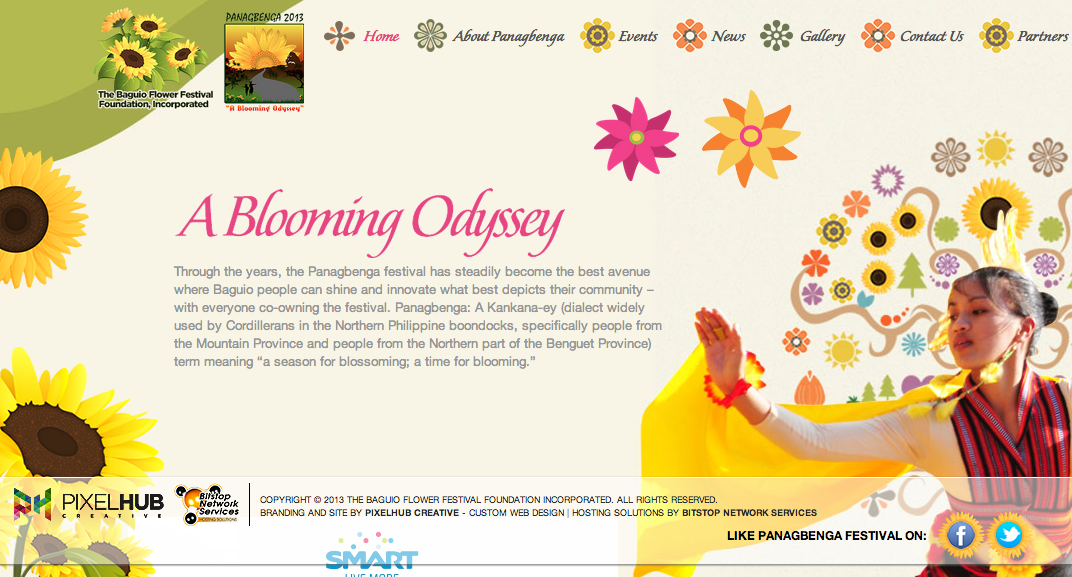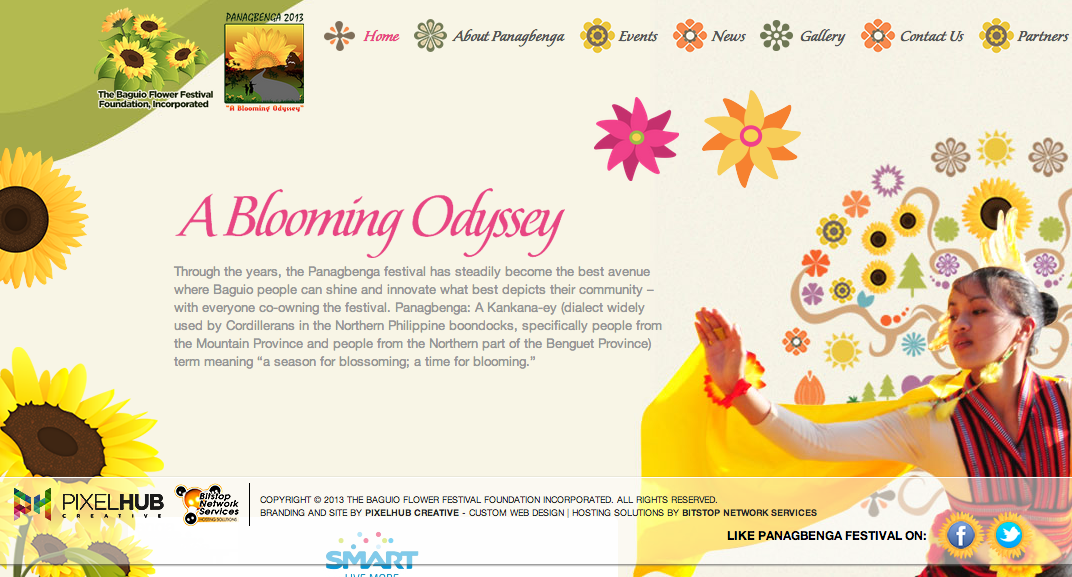 My last Panagbenga Festival experience happened eleven years ago with the family. It is easier for us back then since we're based in Dagupan City and it is just less than two hours away from home. I am thinking of travelling back to Baguio City this February to relive my love in the place where I almost enrolled for college teehee.
I am proud to mention that Pixelhub Creative, a Dagupan-based company was tapped to create the Official Website of this year's Panagbenga Flower Festival! I am proud of these guys! =)
Here's the Panagbenga Flower Festival 2013 Schedule of Activities: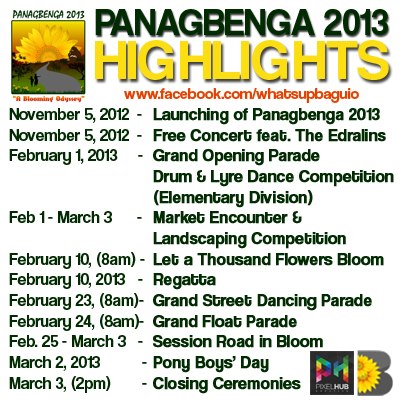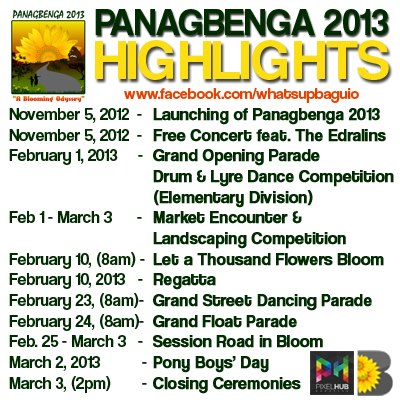 For more information, you can visit the official website at www.panagbengaflowerfestival.com . You can also visit What's Up Baguio for more updates!
Sharing the Panagbenga Festival music video entitled 'Everyday is Happy'
Mapan tayon ti Baguio. Umuli tan ah! 😀
Have you attended the Panagbenga Festival in Baguio City? Share your most memorable Panagbenga moment in the comments section below 😀