Alexandra Kovacova is one of the most recognized female travel bloggers today. In early 2011, she resigned from her job as a cabin crew to start her RTW trip. I started following a number of travel bloggers that are based outside the Philippines and one of the blogs I followed was Crazy Sexy Fun Traveler. She was born and raised in Slovakia with a mission to live her life by traveling.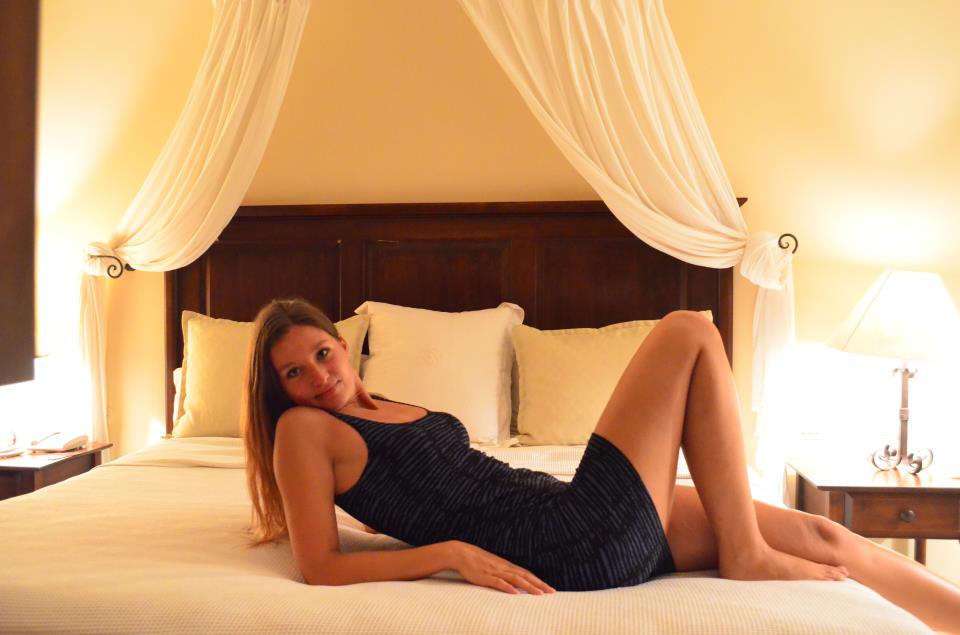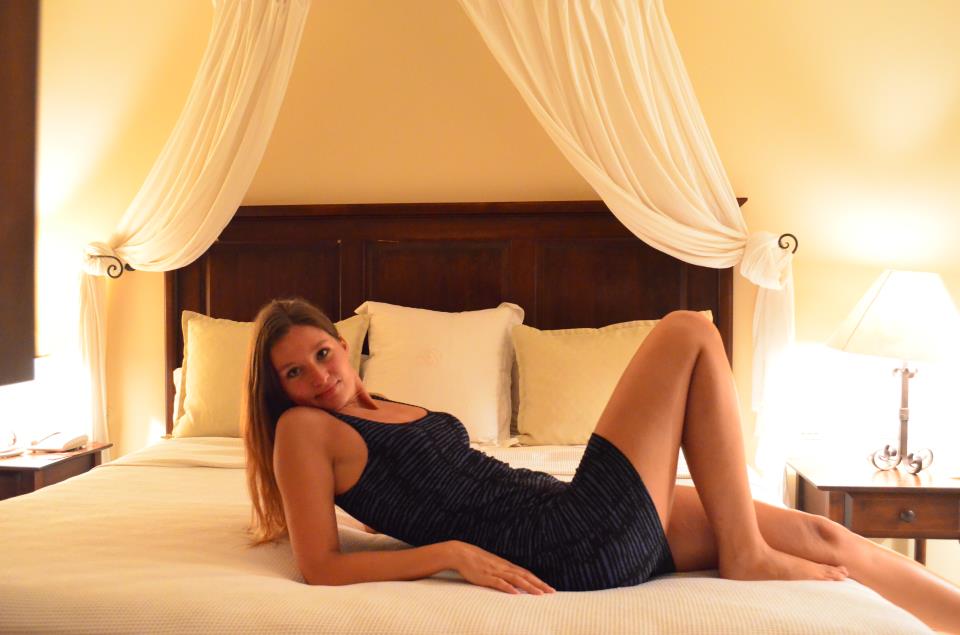 I got the chance to meet and travel with Alex late 2011 when she decided to visit the Philippines. At first, she didn't have plans of coming here because she had already booked her hotel in Hong Kong for few more days. I think our constant exchange of messages and blog posts shared by fellow Pinoy Travel Bloggers convinced her to book a plane ticket from Hongkong to Manila.
I can say that Alex is one of my closest friends in the blogosphere today. We're communicating often even up to this day and exchange thoughts on travel and life in general.
A few months ago, Alex launched another travel blog called We Travel Around The World. She also won an award from a hotel booking website and posed for a 2013 Travel Blog Calendar, which all proceeds will go to charity. Without further a do, here's my crazy, sexy, fun interview with Alex!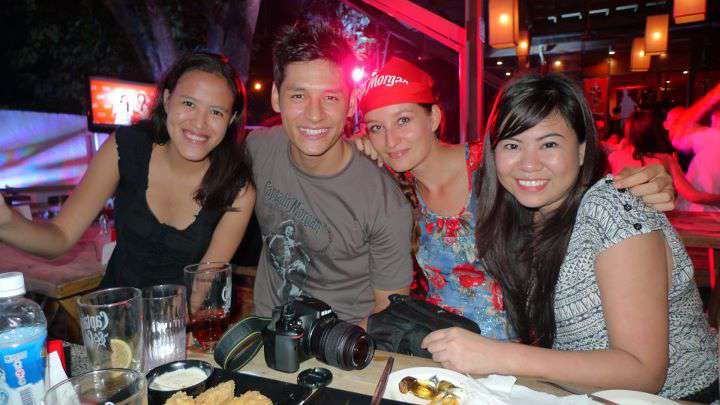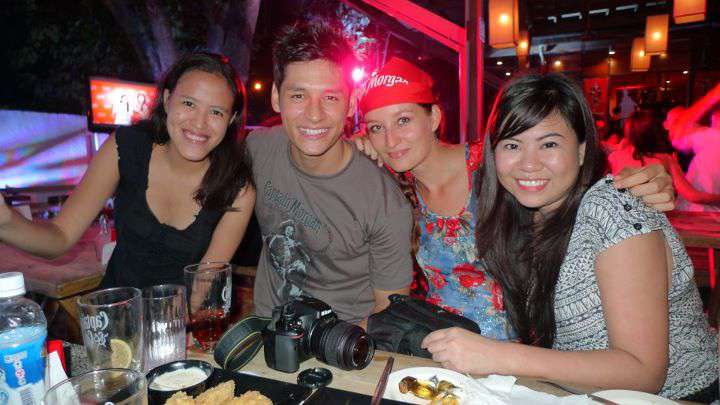 When was our first out of town trip together? Describe it.
Alex: If I remember well, it was when we took a 2-day trip to the rice terraces in the North. A lot of hiking and traditional Filipino meals were included and a bunch of happy ever smiling Filipinos. I took a lot of great memories from those days. We even found out we had T-shirts with the same "No boyfriend, no problem" on them, such a coincidence!
Mica: Fun trip! I'm glad you were able to join us in Batad. It was my first time to go there too! You arrived at the right time =) The 'No Boyfriend, No Problem' shirt is a proof that we really have a lot of things in common lol.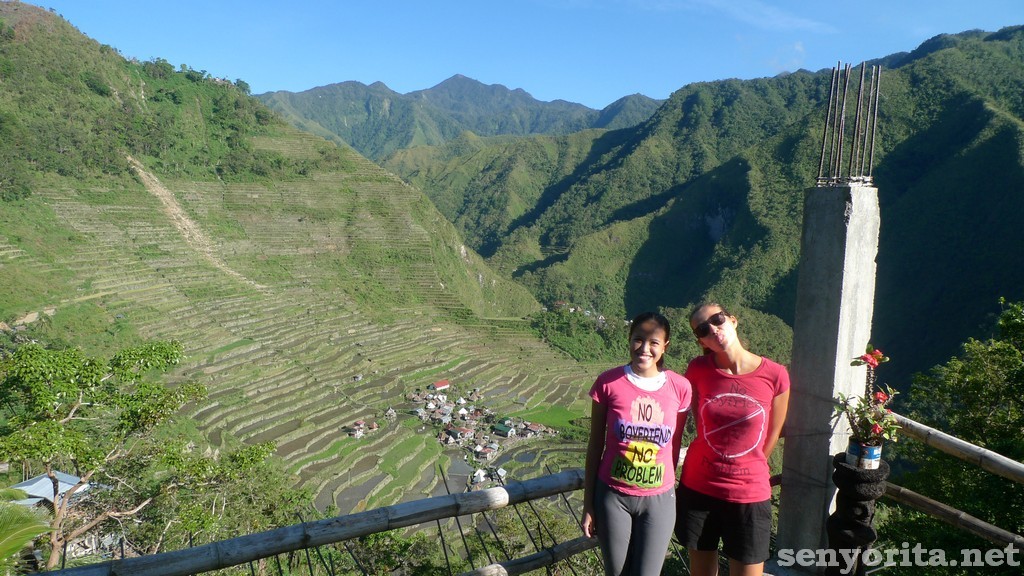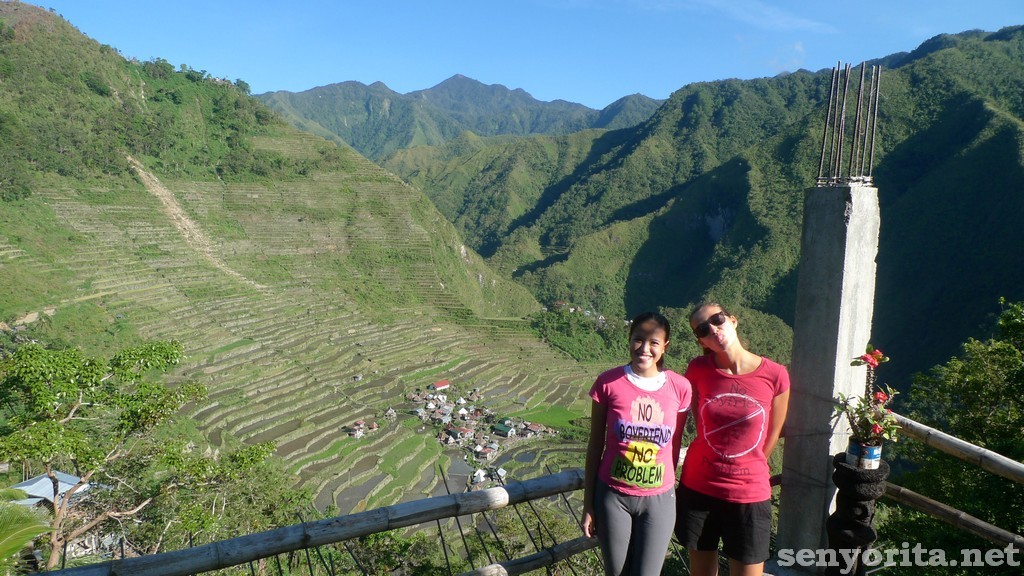 What are the Top 3 Destinations we've been to together that you consider the most memorable? Discuss why 😛
Alex: Batad Terraces completely blew me away with their natural beauty. Loved to see everything green around us! Obviously, Dagupan too as we had so much fun like swimming in a pool at 3AM and all with nice people (hot guys included!) I also really enjoyed all the food and fruit drinks when we were touring Manila.
Mica: Dagupan City, my beloved hometown! I'm lucky to have 'hot' cousins lol
What's the worst event that happened in any of your travels? How did you manage to surpass that challenge?
Alex: It didn't have anything to do with our travels, but with my family back home in Slovakia though. My beloved uncle died the last day we were with Mica in Dagupan and I just felt like sh*t. It is already difficult to get over these things when being with family, so it was not an easy task when so far away. But Mica and her cousins managed to put a smile on my face.
Mica: Honestly, I didn't know how I should comfort you that day. I'm thankful that in a way, we were able to make you feel better.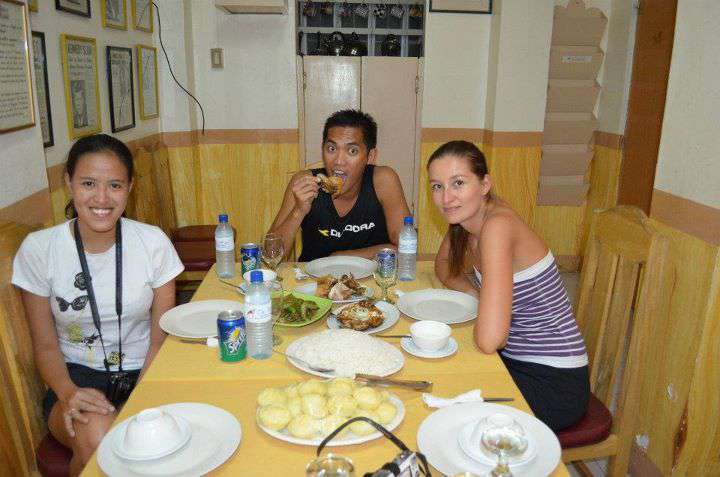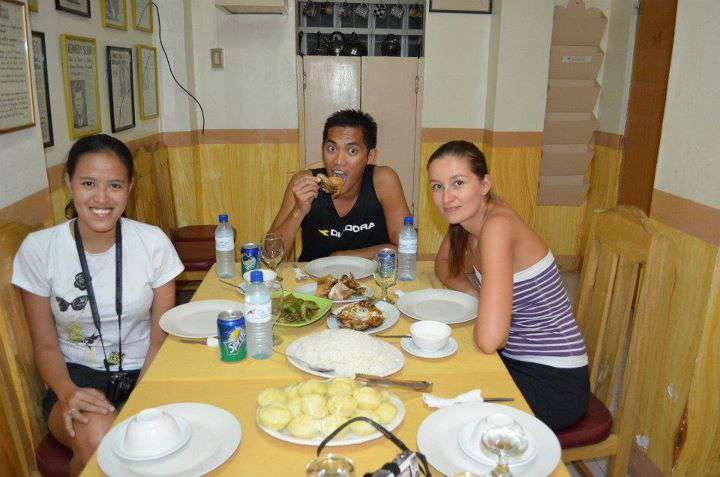 Describe me as a travel buddy

Alex:Â Mica is a great person to travel with! We had so much fun talking about life, family and guys! We have many things in common, both good and bad. It was fun to experience all the different kinds of transportation and how she knew what to do and where to go (and even when she had doubts haha).
Mica: We have a lot of similarities, but one aspect that we're not the same in particular is the choice of men =P
What are the three things you can never live without when you're on a trip?
My camera, my laptop and yes, you know what comes now – a lot of food.
Name three of the best hotel/resort accommodations
Anywhere in the world? Then Occidental Papagayo hotel in Costa Rica because of the people working there, Balneari Prats in Spain because of the great spa and food and maybe also Tia Heights in Egypt that has the biggest swimming pool of Egypt.
Three of your favorite restaurants
I very rarely go to the same restaurant as not often I return to the same destination. But there was one in Playa del Carmen with super healthy food where I was every day for 2 weeks when there.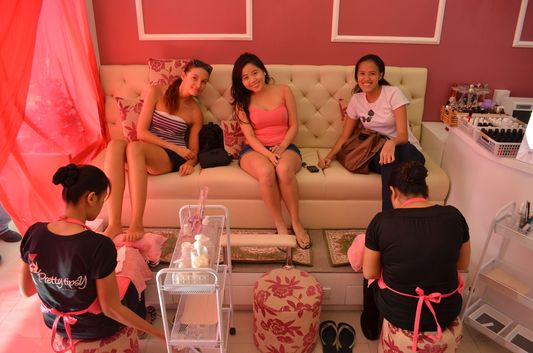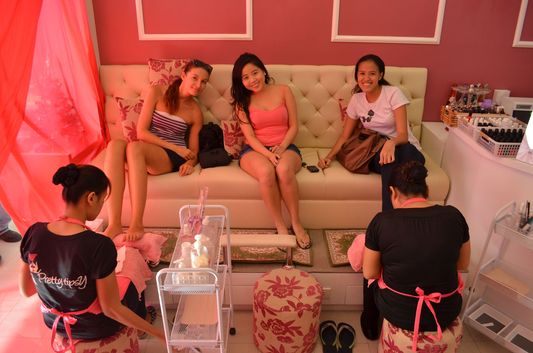 Any funny stories that you want to reveal that happened during one of our trips?
Haha I think now you can go to the question 10 🙂
Did we have any misunderstandings while we're on the road? Hahaha 😛
Alex: Nope, none. Just funny to see the different cultural thing when me, being European, I am not used to cover my body with many clothes when it is super hot outside as we don't have that kind of weather back in Europe very often. While in the Philippines women are more used to walk at the street covered up.
Mica: Oh, I remember how hard-headed you were!
Do you have any 'holiday romance' story to share?
Alex: Yeah, one from one of our trips together. Mica's cousin is SO hot! And a good swimmer! And I love swimming pools! Enough said 🙂
Mica: No Comment =))
Our most memorable trip together. Describe why.
Once we got to Batad terraces and were standing up there with the huge rice terraces below us. That was the most memorable moment to me.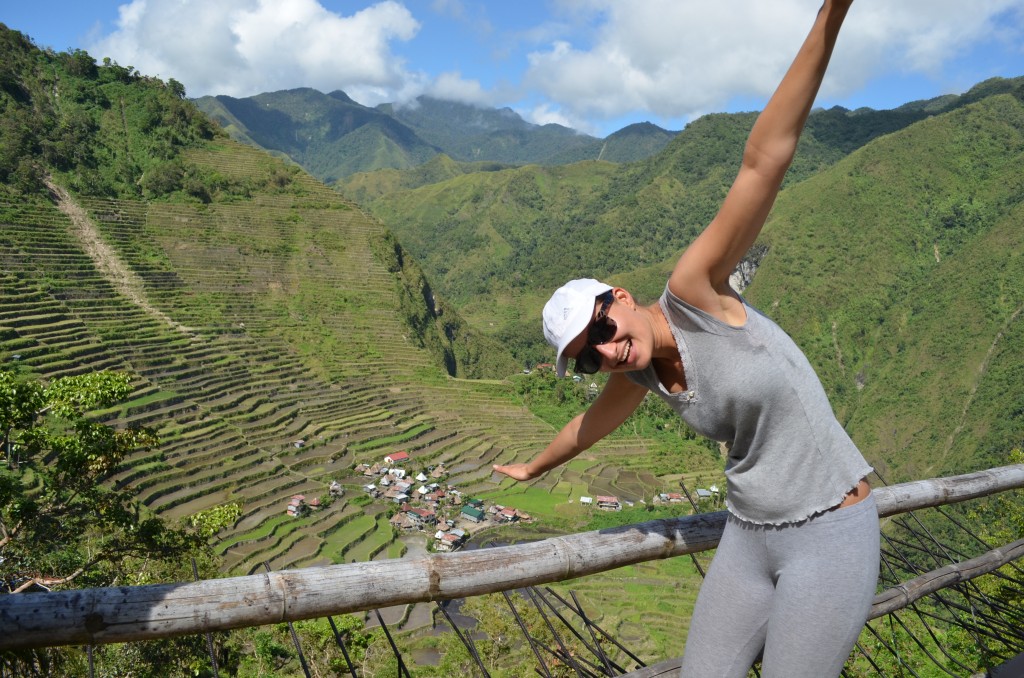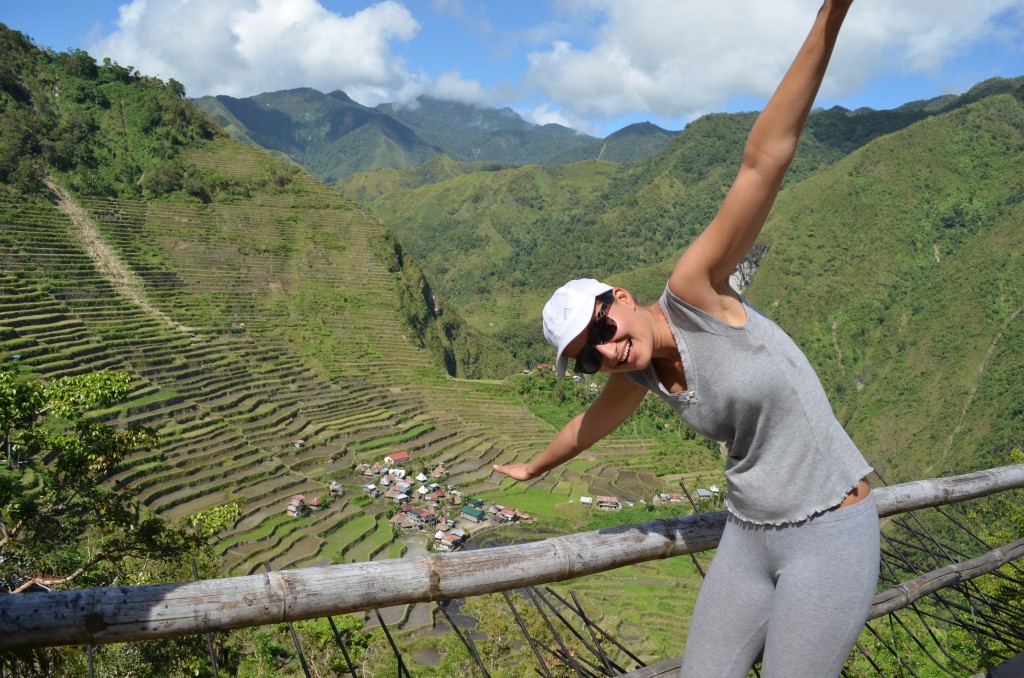 Where are you planning to go next?
Alex: In 2013 I will be doing Adventure and spa project visiting a few destinations around the world. I need adrenaline in my life but also pampering myself so it's the best thing I can do. Will be interesting to both me and the readers.
Mica: That is one interesting project! We all deserve some pampering after an adventure-filled day!
Message to me and the readers of the blog
Alex: Keep reading about all the trips and most of all, get out there and travel as much as possible. Nothing in life can teach you more than traveling. And you Mica, I want to see you asap!!!
Mica: Thanks for everything, Alex! Goodluck to your upcoming projects and I'm hoping to see you soon! Hopefully in Europe 😀