"When is your next Cebu trip?" – One of the frequently asked questions I receive from online and offline friends alike. Even family members ask me when I'm flying back to the Queen City of the South. It seems like I developed a quarterly obligatory trip to Sugbu since I first went there in 2009.
January is the busiest month for Cebuanos due to the Sinulog Festival. The main event usually falls on the third week of the month. Local and foreign tourists flock to Cebu just to witness this fun event. There are processions, street dancing, performances, exhibitions, competitions and many more! It is a colorful festival that aims to honor the Sto. Nino. Pit Senyor!
I've been to Cebu more than ten times already (I lost count!), but never had the chance to witness the Sinulog Festival. I usually visit Cebu on the last week of January, which means I am too late for the festival highlights. On this particular trip, I initially felt that I am too early for Sinulog. I have some friends whom I consider as devotees of the festival and I admire them for their determination and patience in capturing the most important moments of the lively festival.
I stayed in Cebu for 4 days and 3 nights. Let me share the highlights of my Cebu Weekend Trip!
Adventure-Filled Friday Morning
A travel blogger friend of mine once told me that I deserve the title 'Clark Airport Endorser' due to the number of domestic and international flights I took through Pampanga's hub.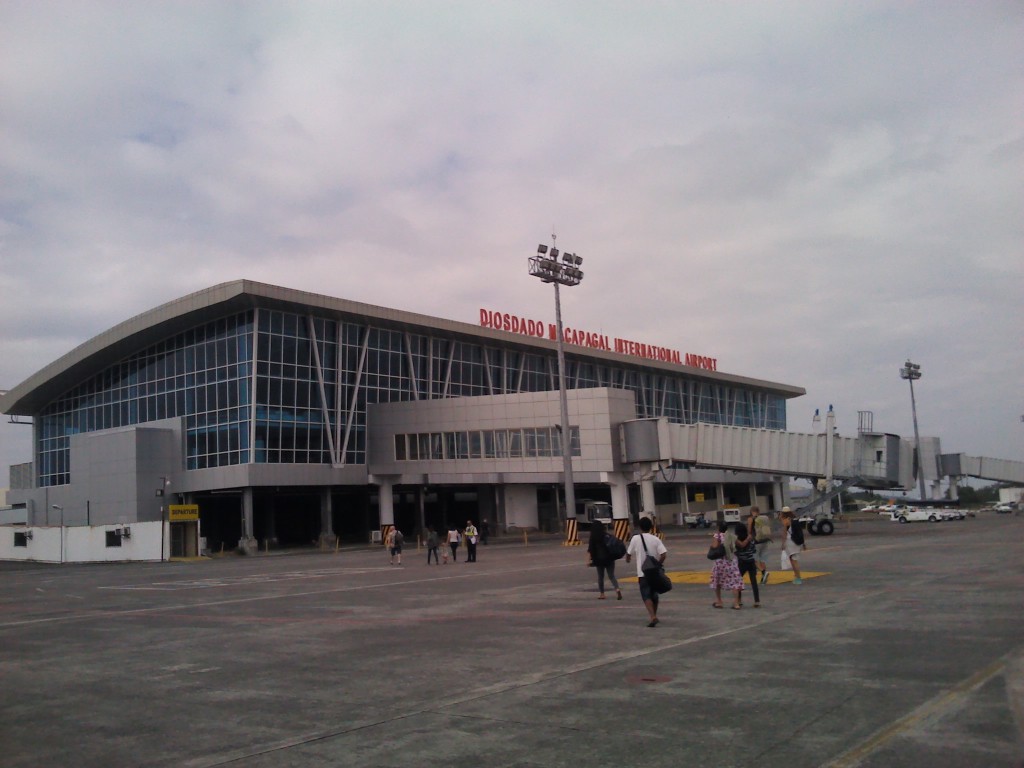 I've decided to book the Clark-Cebu flight of AirPhil Express last Friday morning. Flights via DMIA/Clark Airport are usually on time or ahead of schedule. Let's just say that I almost didn't make it to Cebu and it is my fault =/. Lesson Learned. Always remember that if you have a 7AM flight through Clark Airport, the latest time to leave Manila is 4AM. Also, don't forget to use the web check-in feature of AirPhil Express. You can use it free of charge!
Staycation at Radisson Blu Hotel Cebu
After spending the first weekend of January relaxing in Taal Vista Hotel in Tagaytay City with travel blogger friends, I found myself enjoying a staycation spree in Radisson Blu Hotel Cebu. It is a five-star hotel strategically located near SM City Cebu. I remember imagining of the possible look of my room while I am contemplating in the airport. I want to lie down in a comfy bed with soft pillows and hide in the sheets like a kid.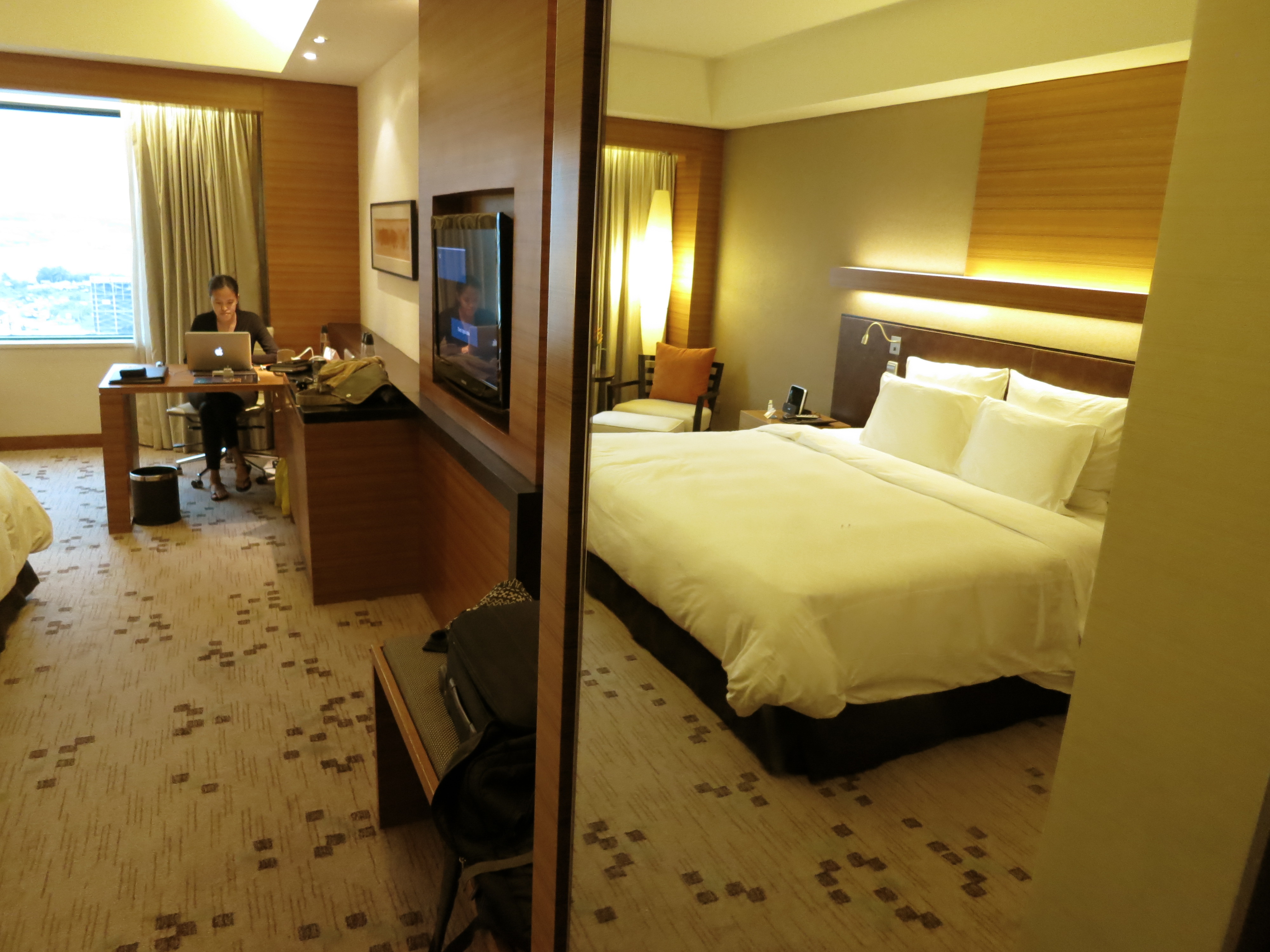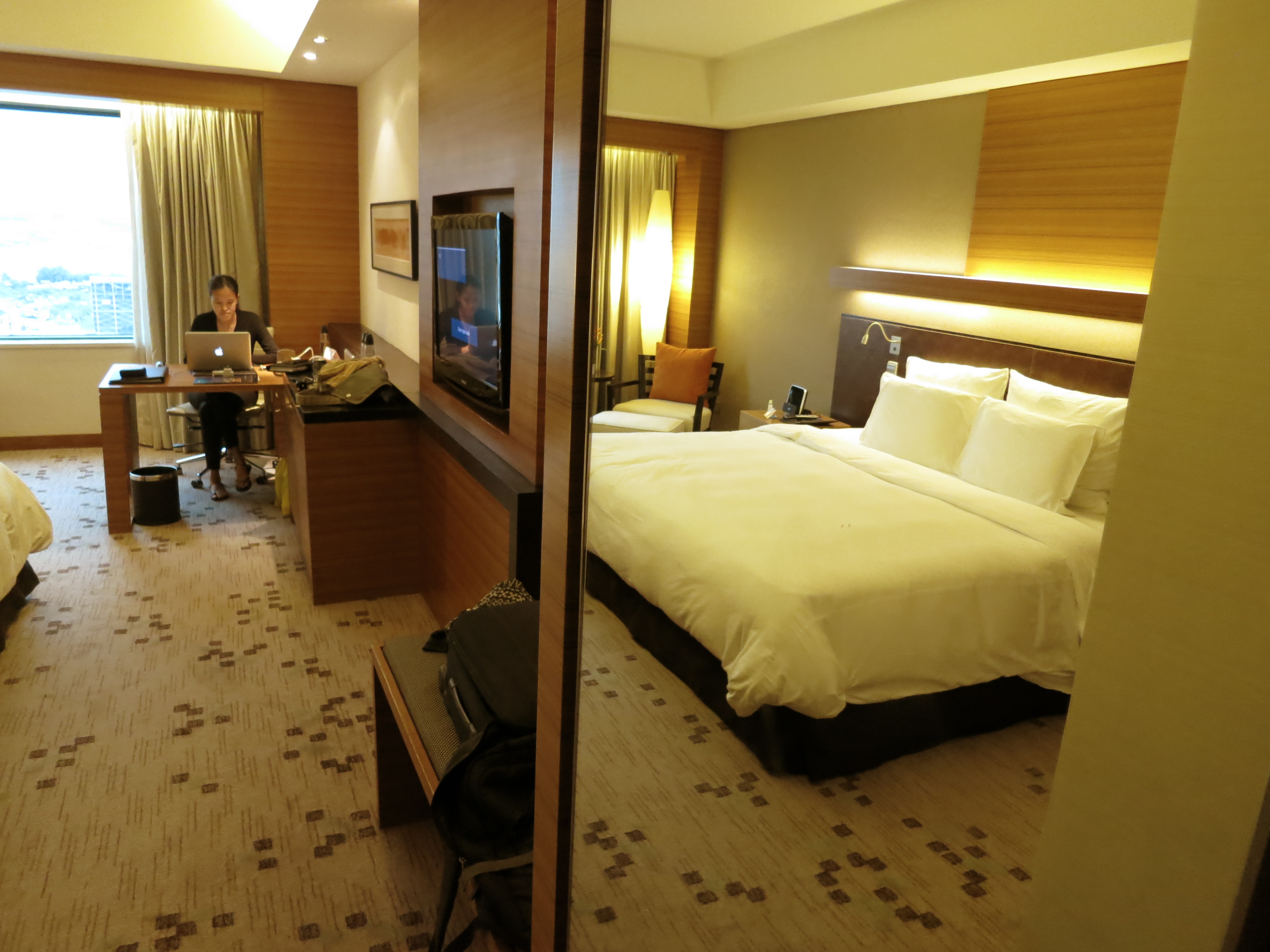 And my imagination turned into reality! I had a fantastic time in Radisson Blu Hotel Cebu. I wouldn't really mind staying in my room the whole day! There's a nice table that automatically made me feel like a boss. A good table makes one tired traveler a productive girl in an instant! I also enjoyed a good dinner with Ms. Janarie Vazquez at Feria. It is my first time ever to visit Radisson Blu and even my tummy is happy about it! I'll elaborate further on my next post.
Sinulog ng Kabataan sa Lalawigan 2013 – Pit Senyor!
Last Saturday (January 12), I was able to witness the Sinulog ng Kabataan sa Lalawigan 2013 Street Dancing Competition. The streets was filled with young students wearing their colorful costumes with high hopes that their team will win. I know that these dancers are tired already, but their enthusiasm is contagious. They're still smiling!
The entrance fee to the Cebu City Sports Complex is Php75. I went straight to the place where the photographers were. I even saw my dear friend Sinjin there. I admire his dedication in covering the Sinulog Festival. I've seen him in action and wow, he deserves a good round of applause with the number of good photos he took! Covering the Sinulog Festival Highlights is a yearly thing for him. It reminds me of our jolly close friend Byahilo.
For the Sinulog ng Kabataan sa Lalawigan 2013 Winners, you can visit Libotero.com. You can also rely to his site for more Sinulog updates! 😀
Food Trip with PTB Gang
I've done all the touristy activities on my first four visits to Cebu. Why do I visit Cebu so often then? Well… why not? 😛
I love to eat and I have a number of good friends in Cebu. I met most of them through gatherings and meet-ups. Eventually, I established a good relationship that is not just limited to blogging and the online world.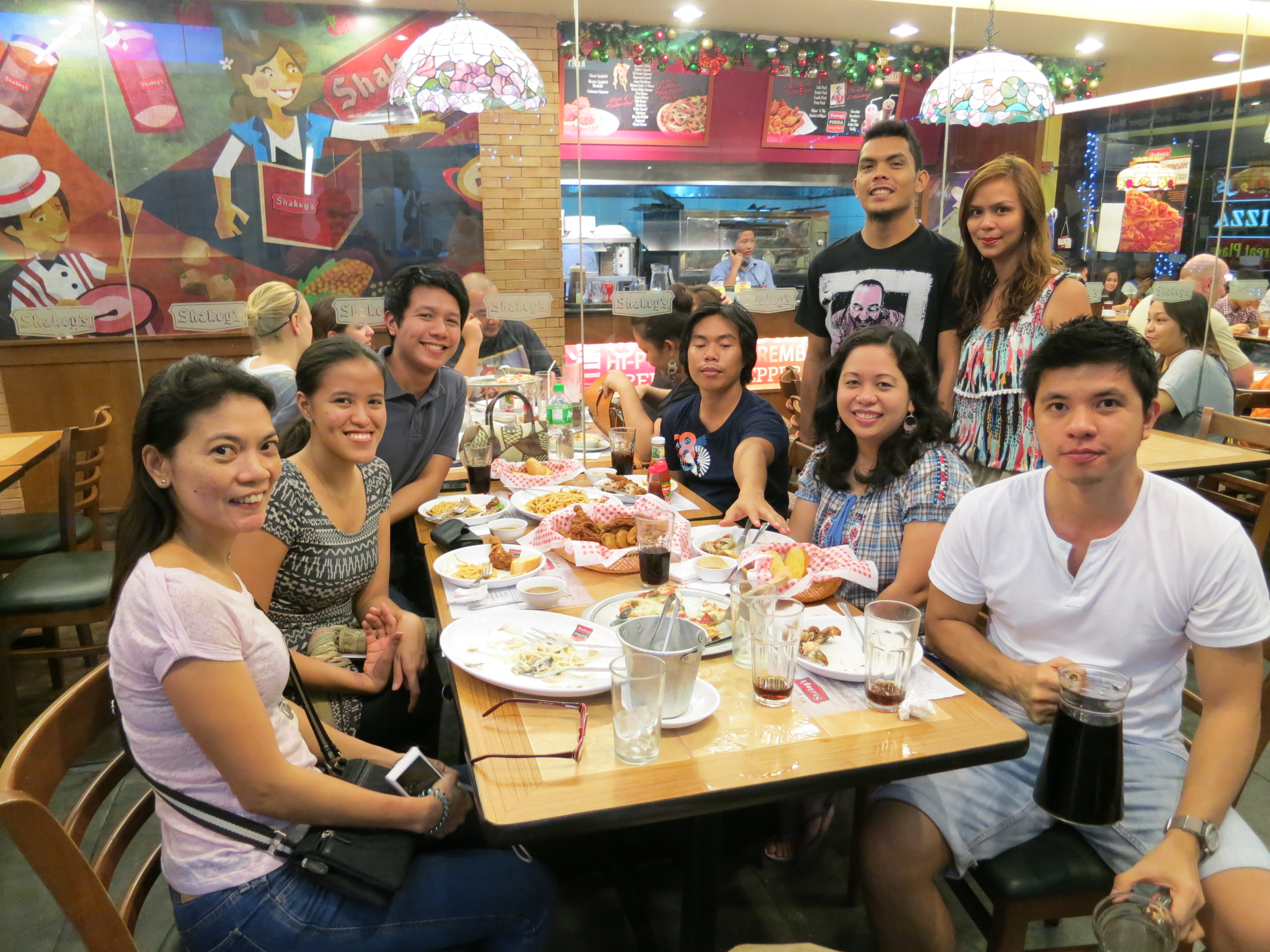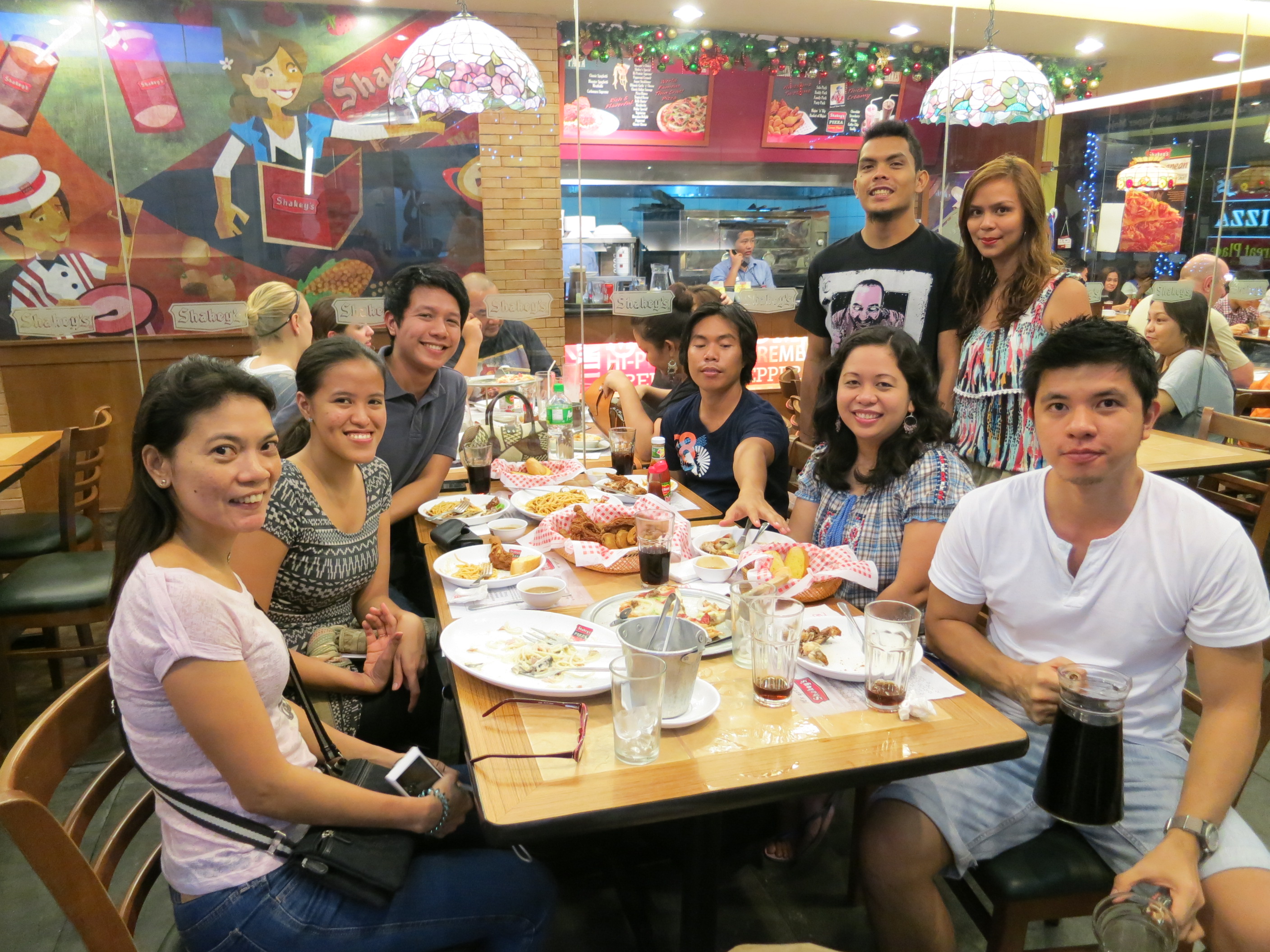 I met up with the Pinoy Travel Bloggers who are luckily in Cebu now (I mean, they're always traveling!). I would like to send my shoutouts to Ayn, Nathalie, Edcel/Sheena, Doi, Edwin, Edcel and Dylan for the food trip! Pizza, Pasta, Chicken, Wine, Crispy Pata, Baked Scallops, Coffee and Videoke time is enough to make my weekend trip special!
Too Early for Sinulog?
The highlights of the Sinulog Festival falls on the third week of January. Was I too early? Apparently, no.
I managed to take a sneak peak at the Sinulog sa Kabataan 2013 Competition and I was surprised when the employees of Radisson Blu Hotel Cebu presented a Sinulog-inspired number at the lobby area! Viva Pit Senyor!
Festivals are indeed more fun in the Philippines! When you think about it, a trip to Cebu is always fun! No need for a grand celebration to enjoy the ultimate Sugbu experience.
Meanwhile, here's the Sinulog Festival 2013 Schedule of Activities:
Source:Â Sunstar Cebu
| | |
| --- | --- |
| January 17, 2013 (Thursday) | |
| 9:00 AM | Airport Welcome (Balikbayan Flights) |
| 6:30 PM | Cultural Shows (Fuente Osmeña)Sinulog Festival Queen Runway Competition and Photoshoot |
| 6:00 PM | Balik Cebu, Welcome Party @ Ayala Center Cebu |
| 8:00 PM | Sinulog Idol Grand Finals(Fuente Osmeña Circle)Handumanan @ Ayala Terraces |
| 9:00 PM | Concert @ the Fuente Osmeña , Street Party Bands |
| January 18, 2013 (Friday) | Visual Merchandising Contest(Dept. Stores and Malls) |
| 4:00 AM | Walk with Mary (Area) Fuente Osmeña-Sto. Niño |
| 9:00 AM | Solidarity Meeting (All Competing Contingent /Floats / Higante / Puppteers)Â  @ Cebu City Sports Center Gym |
| 6:00 PM | Sinulog Dance Crew and Musicfest Grand Finals, Cebu City Sports Center |
| 7:00 PM | Sinulog MusicFest Finals @Cebu City Sports Center |
| 7:30 PM | Sinulog Festival Queen 2013, Cebu City Sports Center |
| 8:00 PM | Cebu Popular Music Festival, Cebu Coliseum |
| January 19, 2013 (Saturday) | |
| 6:00 AM | Fluvial Procession of the Miraculous Image of Sto. Niño |
| 9:00 AM | Re-enactment of the Baptism of Queen Juana and Rajah Humabon Basilica del Sto.Niño9th "THE STREET VIBRATION & BIG BIKE RALLY 2013, by V-max owners Group Inc., Cebu Chapter |
| 2:00 PM | Solemn Procession of the Miraculous Image of Sto. Niño |
| 7:00 PM | Sinulog Fireworks Competition @ SM City CebuStreet party @ Fuente Osmeña and Plaza Independencia |
| 8:00 PM | Kasadya Nite Mardi Gras @ Ayala Center Cebu |
| January 20, 2013 (Sunday) | SINULOG GRAND PARADE |
| 4:00 AM | Mañanita Mass @Basilica del Sto. Niño |
| 6:00 AM | Pontifical mass with His Eminence Ricardo J. Cardinal Vidal |
| 9:00 AM | Sinulog Grand Parade Carousel Kick Off |
| 7:00 PM | Grand Finale and Grand Fireworks, Cebu City Sports Center |
| 7:30 PM | Street Party Bands, Fuente Osmeña |
| January 21, 2013 (Monday) | |
| 1:00 PM | Awarding Ceremonies, Cebu City Sports Center |
| January 25, 2013 (Friday) | "HUBO" |
| 4:00 AM | "HUBO Mass" Ritual @ Basilica del Sto. Niño |
| January 26, 2013 (Saturday) | |
| 1:00 PM | Screening of Finaslists Short Film/Video Documentary ContestSinulog 2013 Photo Contest Winners Exhibits |
| 6:00 PM | Awarding Ceremonies Photo Contest and  CityVideo Documentary Contest @SM Cebu |
| January 26– Feb. 10, 2013 | Photo Exhibits "Winning Photos Sinulog '13 @SM City Cebu |
AirPhil Express Cebu-Clark Flight
Monday is temporary goodbye day to Cebu! I had a hearty breakfast in Feria. The traffic going in and out of Cebu is quite heavy and it is expected already. It's nice to see a number of foreign tourists flocking to Cebu to join the Sinulog Festival celebration!
Before I left the hotel, I already checked the AirPhil Express site and did the online web check-in. I arrived way to early in the airport that's why I took the opportunity to work on some tasks. Weird. I get to be more productive when I am stuck in the airport!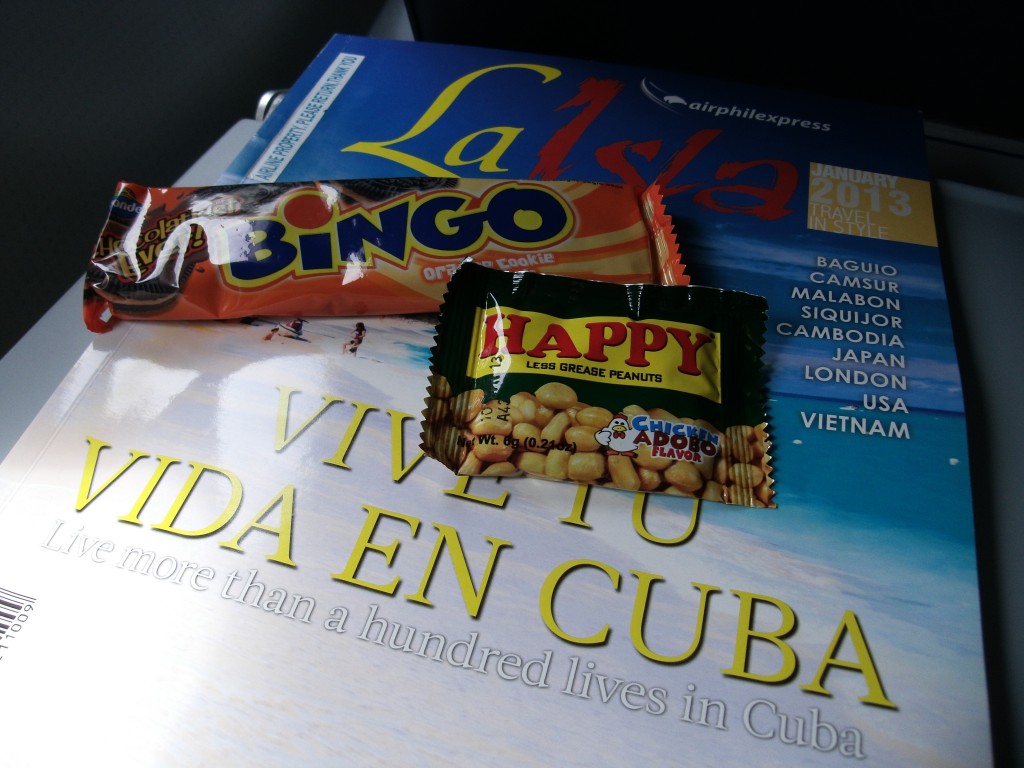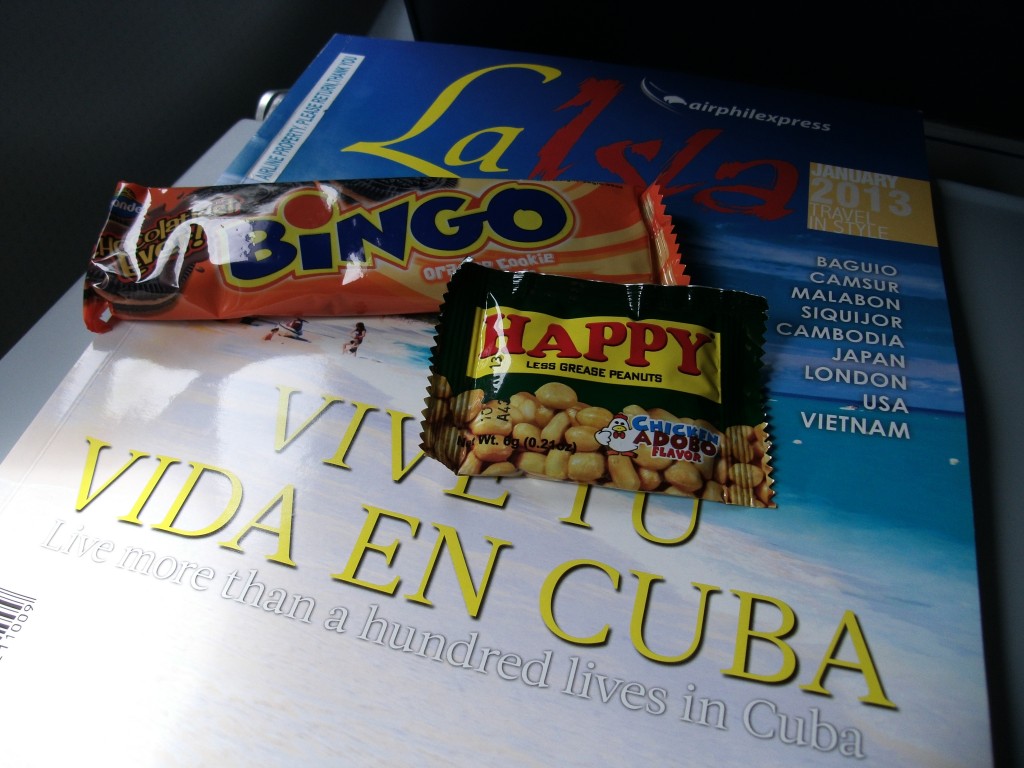 The Cebu-Clark flight of AirPhil Express was on time. I was surprised when they announced that the cabin crew will be distributing complimentary snacks for every passenger. For refreshments, you can choose either coffee, tea or water. Nice!
We arrived ahead of schedule at the DMIA Airport. It's good to be back in Luzon, but I could've just stayed longer in Cebu.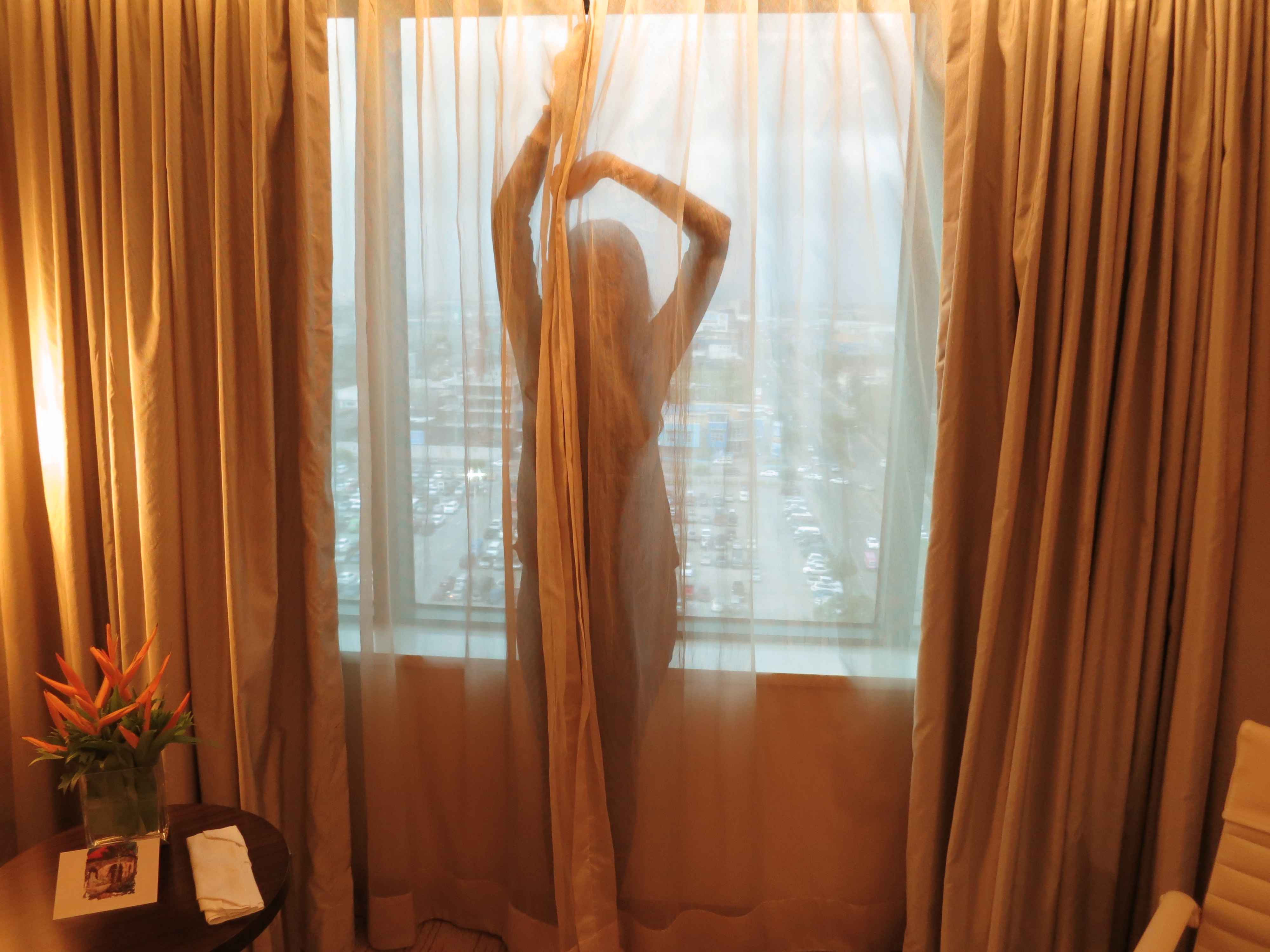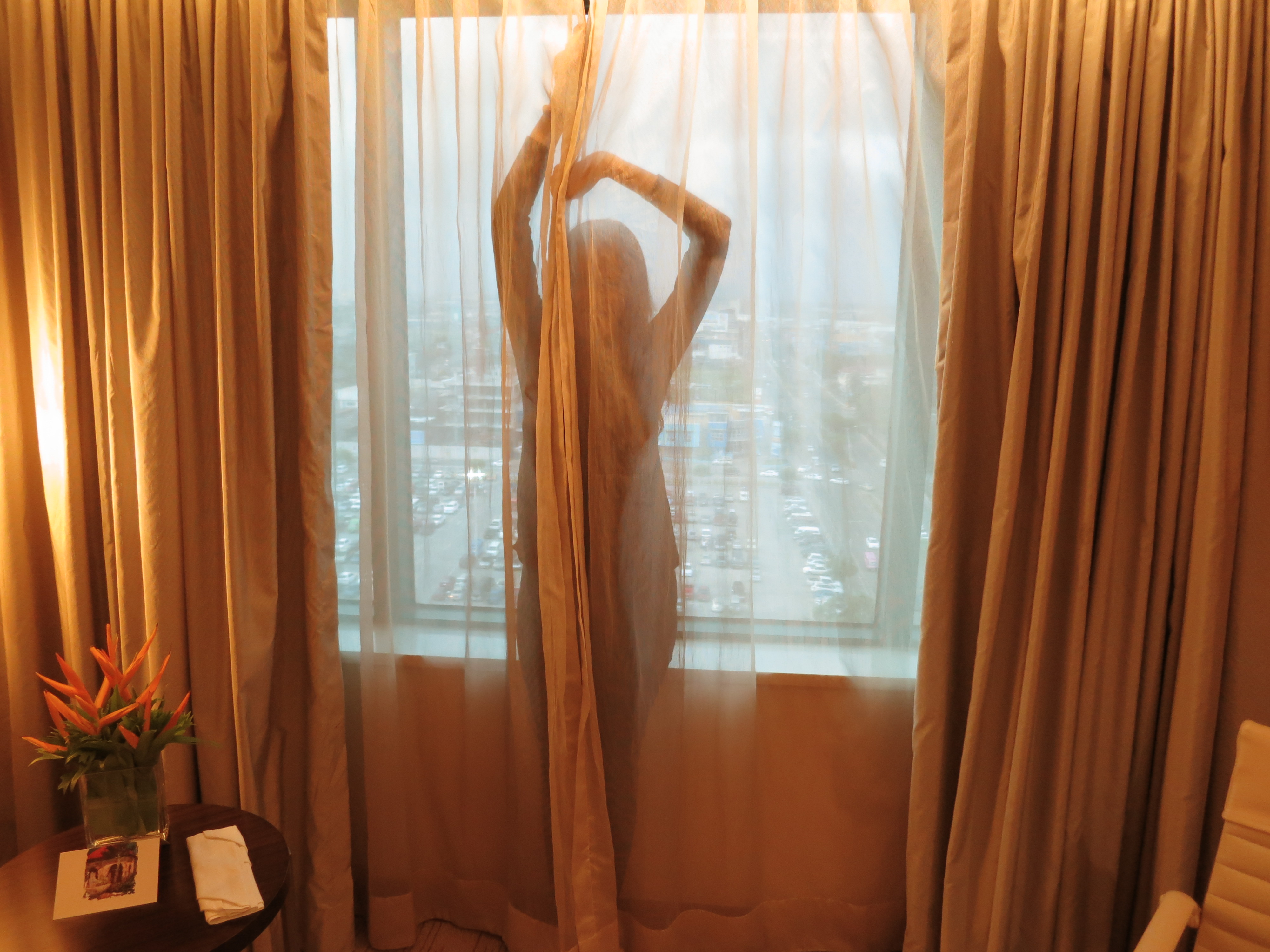 So… any guess on when is my next Cebu trip? 😛 Next time, I'll make sure I get to stay for a week and hit the beach!
~0~
AIRPHIL EXPRESS flies to Cebu from Clark (v.v) four times a week (Mon-Wed-Fri-Sun). For more information, you can visit the AirPhil Express official website. Follow them on Twitter and Facebook for promo updates!