Here's a confession: Although I moved here in Manila permanently in 2008, I've NEVER been to Binondo. Is it a big surprise or are there more residents in the metro who can relate?
I've read some of the blog entries of my blog friends and I envy them because they seem to achieve that ultimate gastronomic satisfaction whenever they do a Binondo Food Trip. I think there is even a Binondo Food Trip Map that can be downloaded and all of the best dining places are listed there.
As the host of Alex here in Manila, I thought of activities that we can do. Common friends suggested that I bring her to Binondo so that she'll be able to see the Chinatown of Manila. The problem is I've Never been there and I am afraid that we might get lost or I might see Kim Chiu and Xian Lim there (WTH am I thinking?! Hehe). I'm glad that Journeying James offered to meet and accompany us that day. Saved by the Runner! Hehe 😛
We took the LRT 1 Ride and got off from the Carriedo Station. When we peaked from the train platform and saw a busy street – all of a sudden, I thought I am in another country or something.
We waited for James and we walked towards Binondo.
It's my first time to walk around this part of Manila and I am fascinated. It's nice to see and feel this side of Manila. Feels weird but in a good way.
When we reached Binondo, we tried to figure out on where we can eat lunch since we're really hungry (Alex and I only ate Skyflakes, Bread and drank tons of water that morning LOL). We settled in Sincerity Restaurant since they are known for their chicken meals.
Just like Kim Chiu, Binondo is an interesting place with a twist. If you're a first-timer like me, your head will surely spin with the stalls and shops within the area.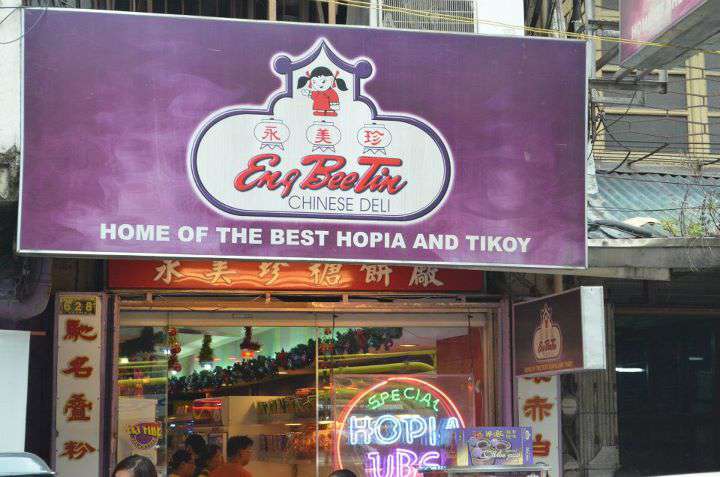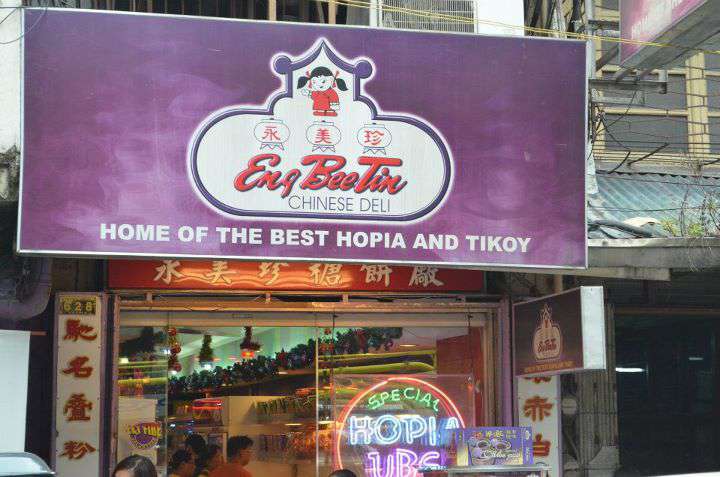 For our merienda, we went to Cafe Mezzanine. It is an interesting place since the surroundings is shaded with purple. Teka, am I transported to Barney's world without my consent?!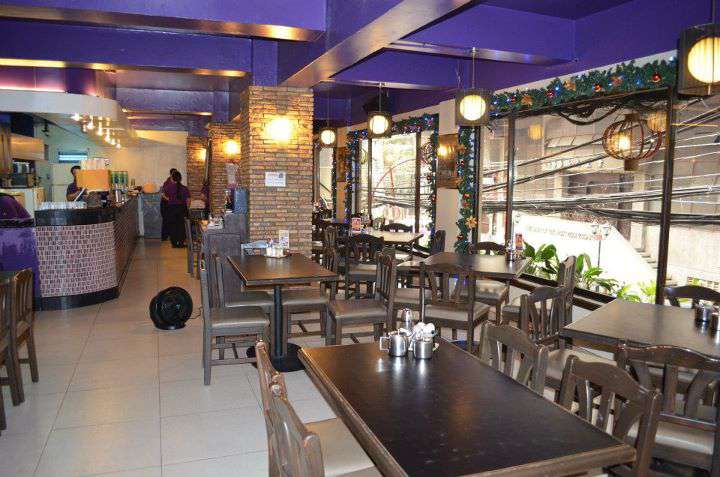 Apparently, the owner of the place, who also owns the famous hopia chain Eng Bee Tin and is active in helping the members of the community. You will see some pedicabs and firetrucks painted with Purple. I guess this guy is well loved by his peers.
The coffee shop is located at the second floor. The Cafe Mezzanine is a hub for firefighters in Binondo. The staff were friendly and the ambiance is cool. I wanted to just sit there, order a coffee drink and just stare thru the window to observe the people of Binondo from afar. The framed photos found on the wall adds up to the appeal of this bombero HQ. Cool place for the Firefighters indeed!
The weather that day is quite confusing so we opted to just walk around and take some photos:
To be honest, my first Binondo Trip is bitin because I wasn't able to explore the top food establishments. Some blogger friends of mine went to Binondo a few days ago to do the usual Binondo Food Trip. Unfortunately for me, I woke up late LOL. I am looking forward to my next Binondo Trip and I'll make sure that my tummy will be filled with dumplings, siomai, siopao and soup #5! Teehee. 'Eng-Bee-Tin' eh LOL
PS: This trip is sponsored by Journeying James whether you believe it or not! 😛
*Some photos courtesy of CrazySexyFunTraveler.com