For the the 10th time, I went back to Cebu to spend five spectacular days with young (and young at heart) travel bloggers fondly called as the PTB Bagets. It is a routine of mine to visit Cebu at least twice a year. If someone invites me to visit Cebu, It wouldn't be hard for that person to convince me to book a ticket if I have enough money. I love Cebu that much, baby!
When some of the  PTB Bagets crew booked tickets when an airline announced its seat sale, I immediately thought of joining them. I booked my tickets just last November and I'm glad I did!
This trip is full of energy and new discoveries. Here are some of the highlights:
Moalboal and Pescador Island – Divers' Paradise – I once planned to visit Moalboal with my friends, but it didn't push through for 'sleepy' reasons LOL. This time, I went with Eric, Drew, Robbie and Dylan. Thanks to Doi and Edwin for leading this trip and we were able to visit the famous Pescador Island, which is considered as one of the favorite spots of diving and snorkeling.
3D/2N Stay in Hotel Elizabeth Cebu – First Anniversary Party!
Eric and I enjoyed a 3D / 2N accommodation stay in Hotel Elizabeth Cebu. Thanks to Nica for inviting us! I think our flight schedule is just timely because this grandeur hotel just turned one last December and we were able to witness their first anniversary party! In fact, we kept on dancing 'till the band closed the party program 😛 We were able to tour around Hotel Elizabeth Cebu and I simply love the details of the interior design. I will be posting a longer entry about it soon!
Dinner at Larsian's and Dessert at La Marea – When in Cebu, it is a must to at least try to eat dinner at Larsian's in Fuente especially if you're a barbeque lover. It is my 4th time in Larsian's and I can say that it is a good bonding place na swak sa budget. It is my second time in La Marea, but it is my first time to try the brownie and yema cup. Now I know why a lot of bloggers are raving about it. Sweetness overload ito!
Sunset Chill-Out Cruise via Islands Banca Cruises – This is one of the best revelations of my trip. I don't think a lot of people (Cebuanos included) are aware of the Sunset Chill-Out Cruise along Mactan Channel. Actually, we already missed the sunset when the cruise started (we were a bit late), but no need to complain because we enjoyed the smooth ride. I never pictured this place to be a romantic spot. If you want to get away from Cebu City to chillax, better go here!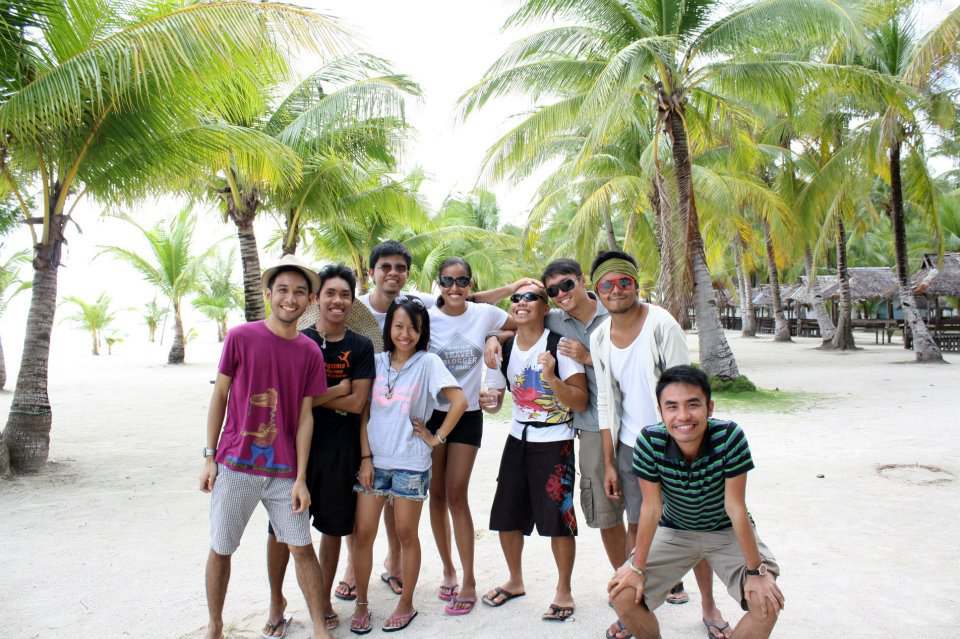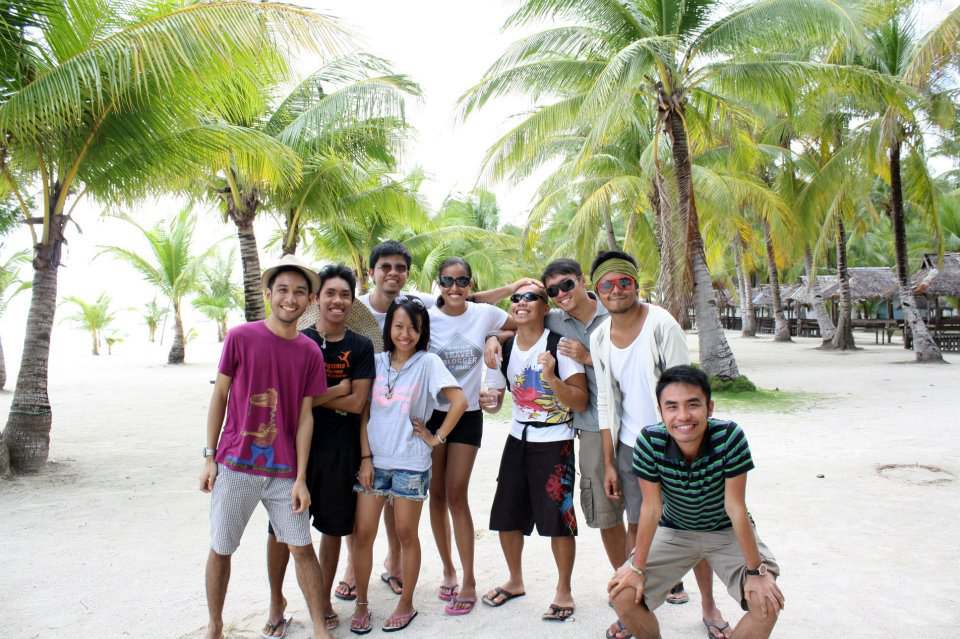 Beach-bumming in Bantayan – The Bagets crew invades Bantayan! It is also my first time to visit Bantayan and this is my ideal beach trip – bum kung bum! We only stayed here overnight, but full of fun and positive vibe. We recorded some videos that I am not sure if we will ever upload it for the whole wide world to see hehehe 😛
More Food Trip, Tawanan at Kulitan! – Yun na!
I am excited to blog about my Cebu trip, but I need to finish some tasks first. For now, I would like to thank the following bloggers for making this trip memorable:
Robbie, Enrico, Drew, Ivan, ChinChan , Brenna, Renz, Edcel, Edwin, Doi, Dylan, Sinjin, Rabsin, Bryan, Nica, Van, Where the Travels and The Wandering Couple. Daghang Salamat!
For the meantime, you can watch the video above created by Renz. Watching it brings back the happy vibe of that trip. I am looking forward to more laags with them!