AirPhil Express, one of the country's leading budget airlines will make a lot of budget travelers happy once more. At 12midnight, APX will launch its new promo wherein you can book a flight to your favorite domestic destination for only P1!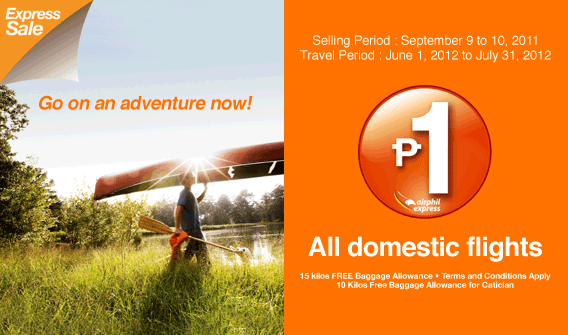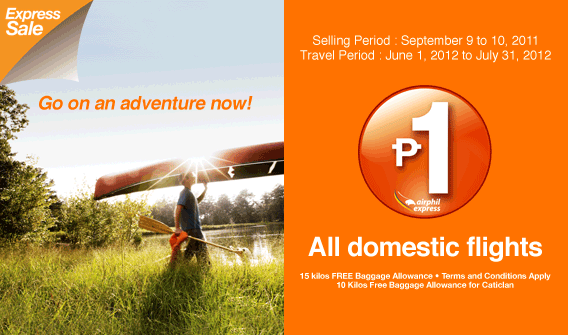 From September 9-10, 2011, you can now choose within the domestic routes of AirPhil Express and book a flight for only Php1! Travel period is from June 1, 2012 to July 31, 2012. As early as now, you can plan your adventure for these months. What i love about AirPhil Express is the fact that they don't charge extra for the check-in baggage allowance of 15 kilos. Book na!
For more information, kindly visit the AirPhil Express website. Thank you!