It's been seven months since I last visited Davao City. It's already a known fact to most of my friends that I don't really sleep a night (or day) before my flight, which makes me a zombie-fied traveler.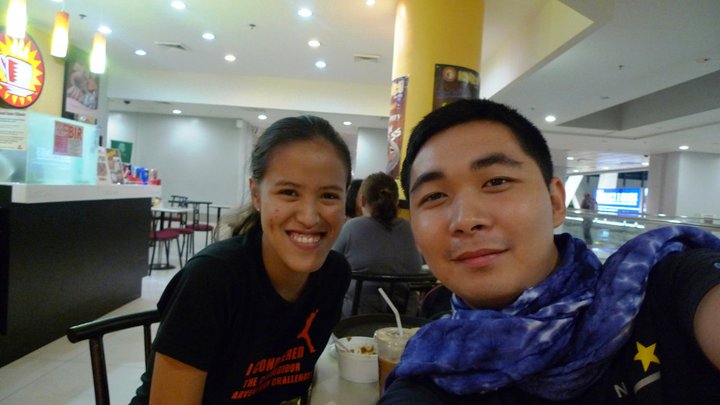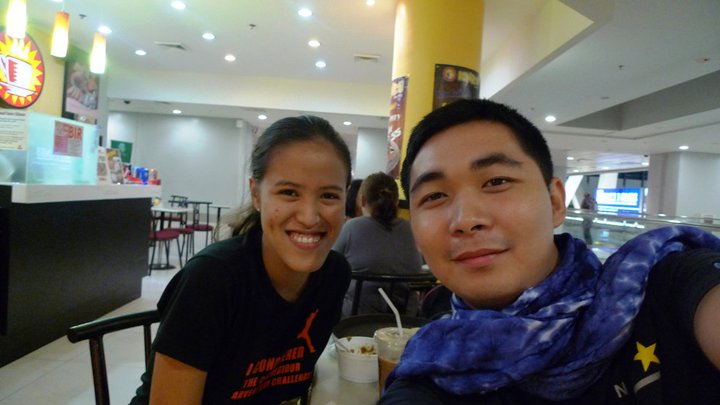 When the permanent date for the Davao Food Appreciation Tour 2011 was posted on its events page at Facebook, I immediately booked a roundtrip ticket via AirPhilExpress. IÂ took the earliest Friday the 13th flight. I'm glad that Josh Uy, a Pangasinan-based blogger friend of mine is also waiting for his flight to Tagbilaran that time. We were able to catch up while hanging out at NAIA 3's Kopi Roti stall.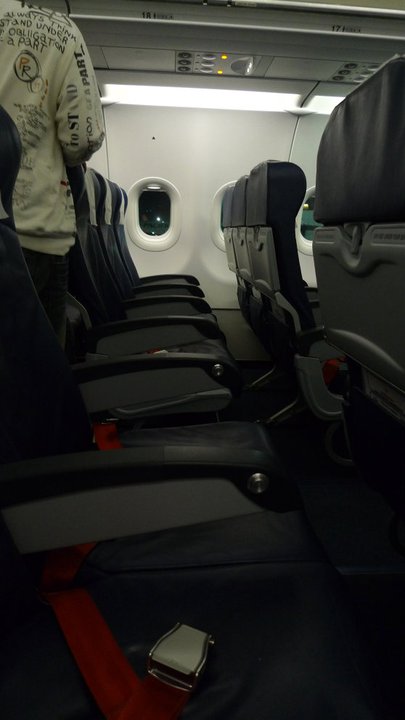 I am not being sarcastic or anything, but i almost cried when i finally entered the plane. I missed the feeling of rushing to the airport to catch a flight. I've been emotional and bored weeks prior to the flight and i just felt that yeah, i'm traveling again! 😛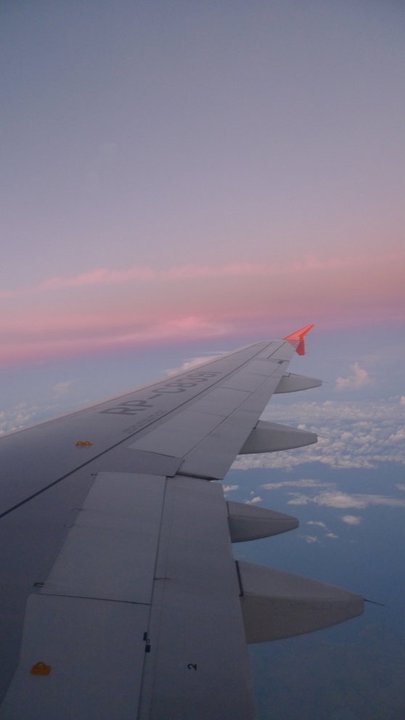 Just like a first-timer, i took aerial shots. How I wish though that I was seated at the left window part of the plane. My right ear got hurt because of the pressure, but i didn't care much.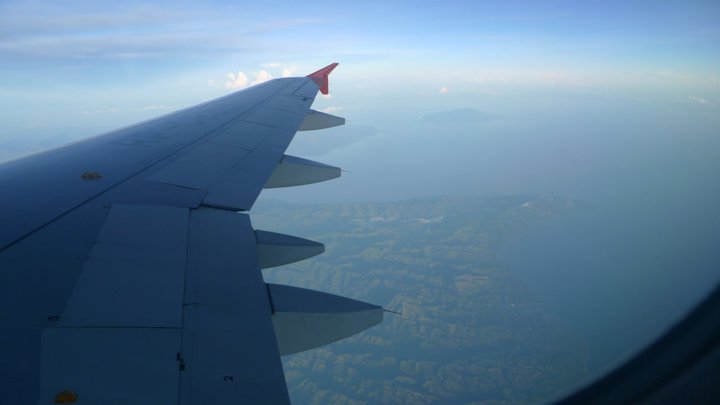 When I arrived at the Davao International Airport, i immediately took a cab going to Casabella, a ladies dormitory located at Quirino Ave. corner General Luna. It's my second time to stay there and i'm glad that they're accepting guests. Much more better and convenient compared to staying in a hotel.
My room isn't ready when I arrived and i'm also hungry 0_o. Â Drew and I ate breakfast together at Mam Bebs Bakeshop (Mami Forever!) and met up with Eric and Jhelo. I took a short nap and woke up (errr after 15 minutes? LOL). Our lunch host for the day is Trellis 'n Vines.
Woohoo! Finally saw my co-DFAT participants for this year! 🙂 Most of the participants are Mindanao-based bloggers. It's only me, Robbie, Fitz, Don, Tiara and Karen who flew all the way from Manila and Vanjohnn from Cebu. Mga dayo para sa pagkain hehe 😛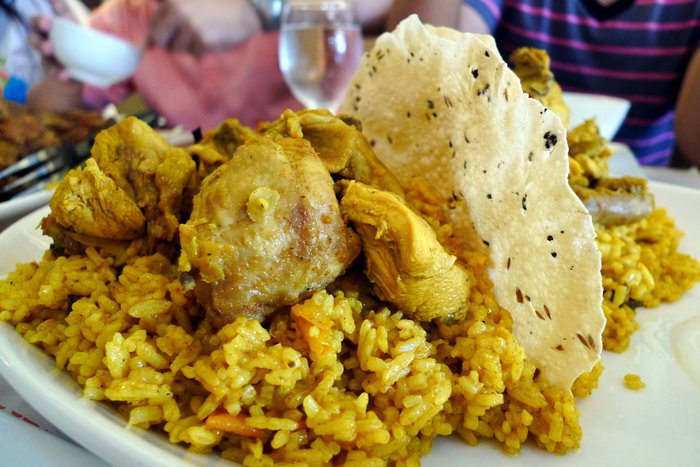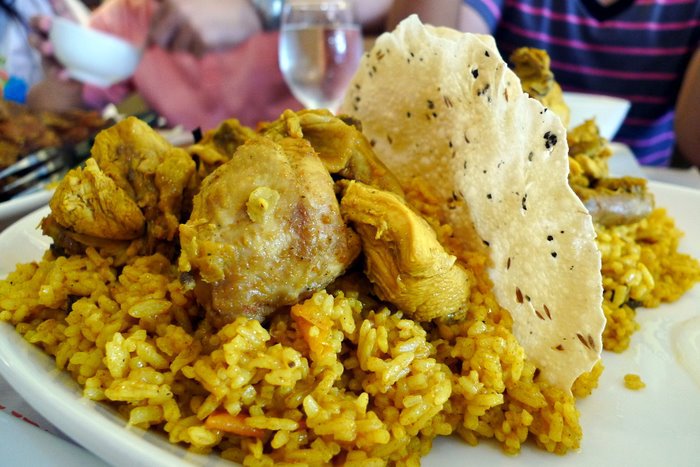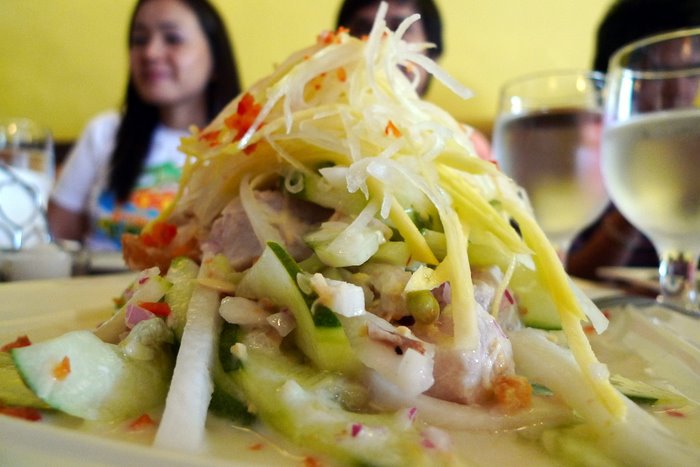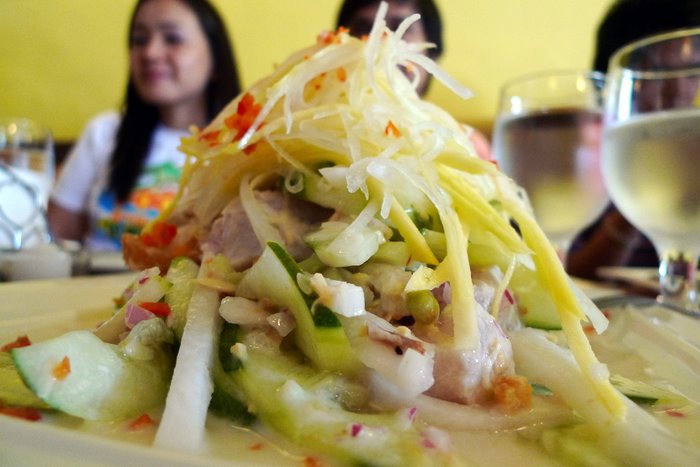 It is already an expected scenario na 'kapaan' muna on the first day especially if it's your first time to be with a large group of people you just met ('Diba, Robbie? LOL!). I was quiet the whole time because I am a sleepyhead T_T. I'm glad Trellis 'n Vines served fine dishes (will make a separate post about this soon).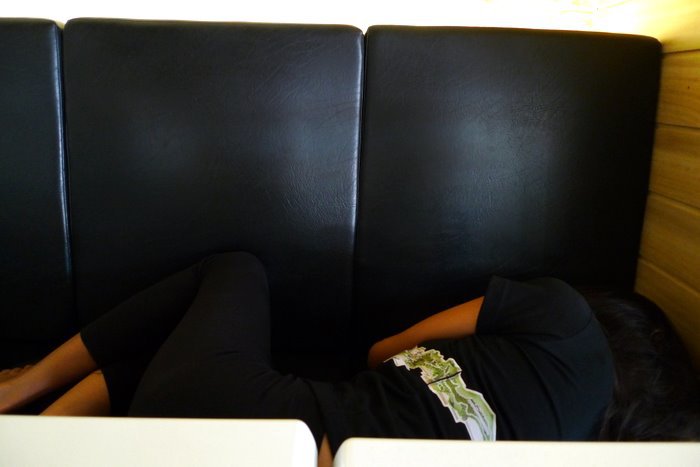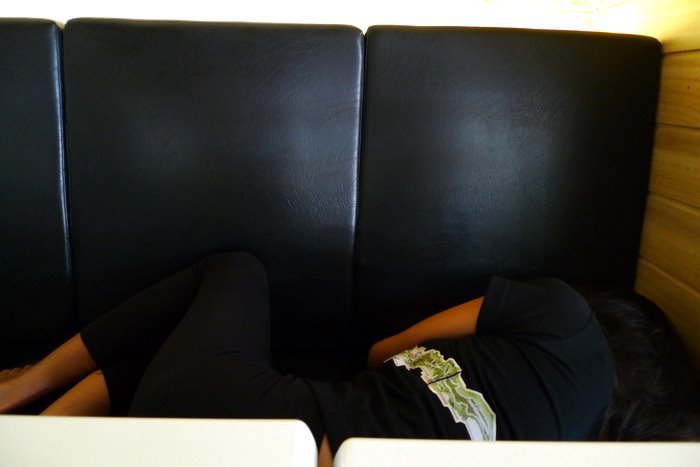 The gang went straight to Coffee Cat for yogurt and coffee. Hmmmm…. comfy chair… might as well sleep =))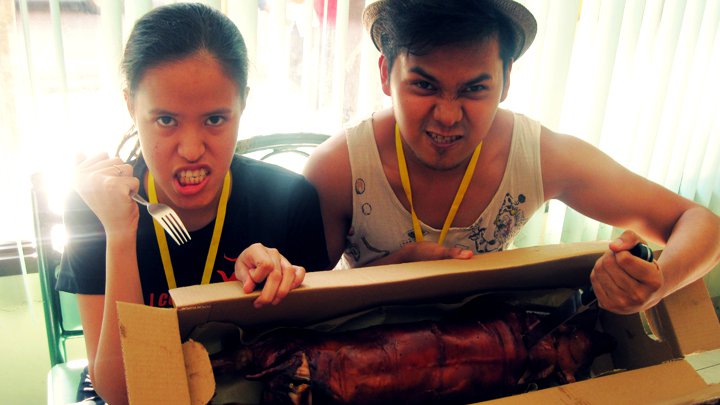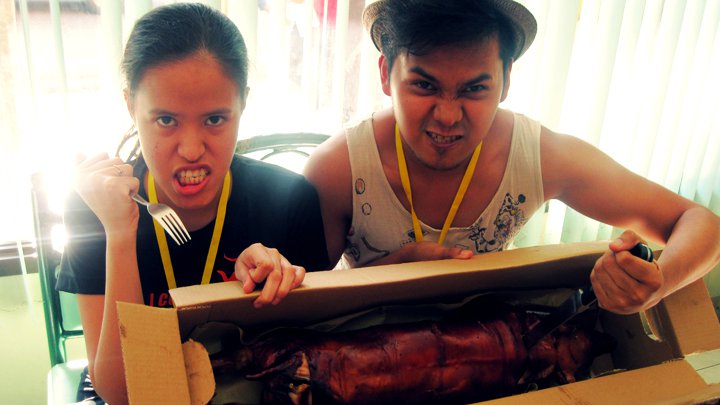 For our HEAVY merienda and orientation program, we all went to Mam Bebs Bakeshop. Pansit Luglug, Potato Rolls, Mango Squares and Apple Pie 0_0 Add the fact that Beko's Biik also sent two boxes (regular and spicy) of Lechon na Biik. It's my first time to see one and it reminded me of an incident in Cebu two years ago. At least this proves that Lechon na Biik is possible LOL.
We went back to our respective hotels/dormitories/home to freshen up for dinner. I ended up sleeping 'till 8pm LOL. I'm glad we were able to catch up with the bloggers, who were busy eating their chosen desserts when we arrived at Ranch and Reef =)) Some were busy chatting about gadgets while the rest were playing a mini-game that Evanjohnn started. Thanks to San Miguel for sponsoring our dinner!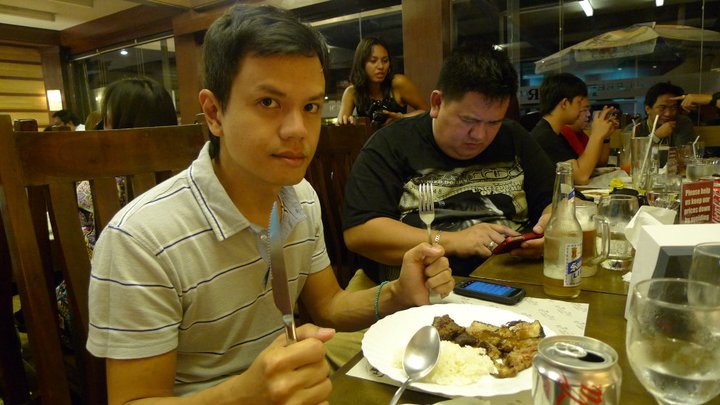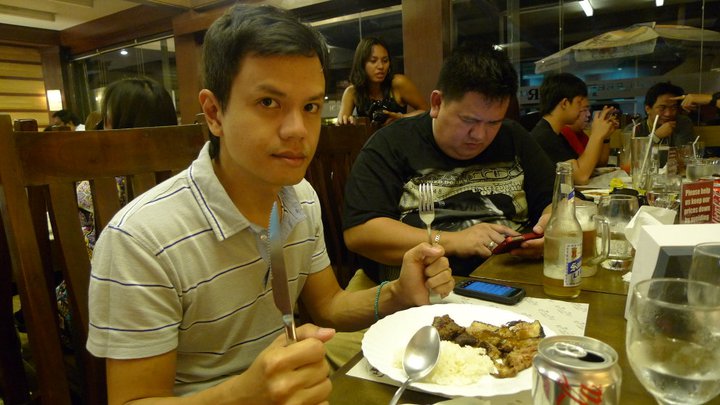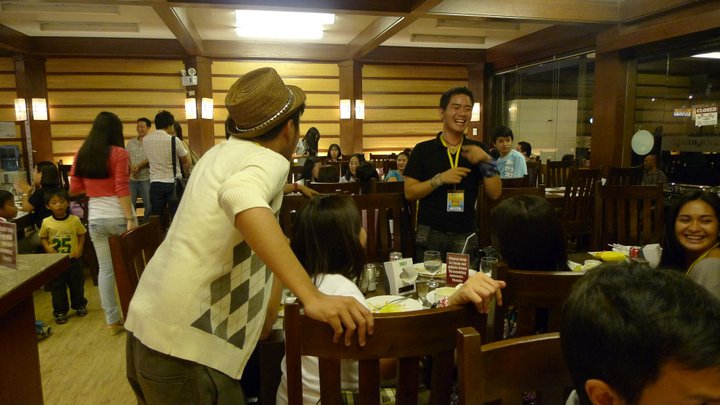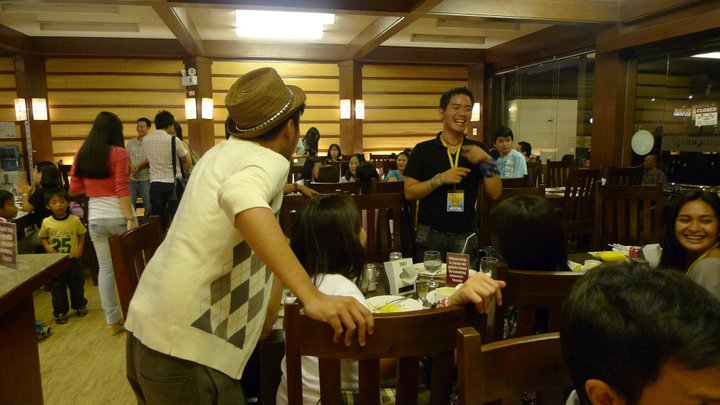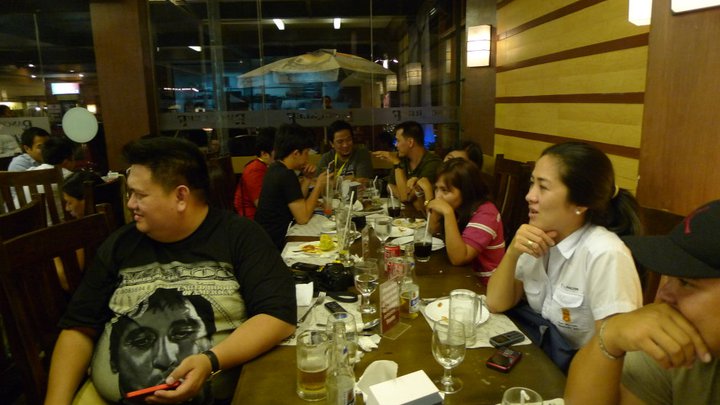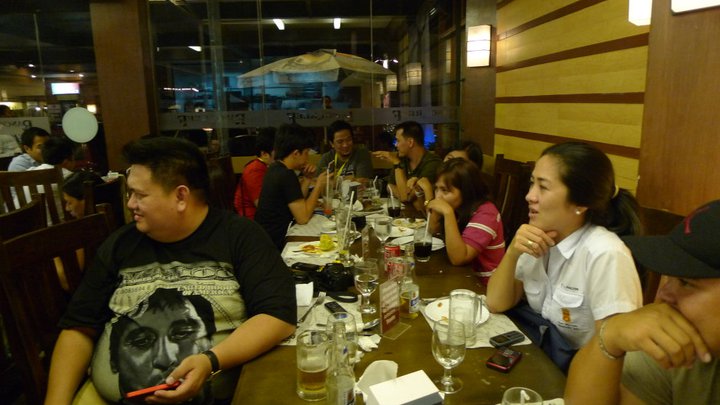 The group went straight to Cafe Firenzo for coffee and bonding time. Blame it on the caffeine intake, some started to do sexy poses and the rest started clicking =)) I would like to post the photos here, but as of writing, they're not yet uploaded for public viewing T_T I'll make a separate entry for that on my personal blog instead 😛 Thanks again to San Miguel Brewery for sponsoring our coffee night bonding!
We all went home with big smiles on our faces. Ready for Day 2? 😛
Photo Credits: Andrew and Robbie. Thank you to Avatar Media!
++++++++++++++++++++++++++++++++
DAVAO FOOD APPRECIATION TOUR 2011 Day 1 Sponsors:
TRELLIS 'N VINES
Main Branch: Mc Arthur Highway, Balusong, Matina, Davao City
Contact Number: +6382-297-8463
Branch: F. Torres Street, Davao City
Contact Number: +6382-221-5566
Branch: A. Mabini corner Araullo Streets, Davao City
Contact Number: +6382-2263117
Branch: Casa Maria Inn, Eco-west drive, Ecoland, Matina Davao City Contact Numbers: +6382-2951883 and +6382-3032218
Mobile Numbers: +63922-8832282 and +63917-7000243
Website: TrellisnVines.com FB Page: Trellis 'n Vines
MAM BEBS BAKESHOP
Address: CVA Building, CM Recto Street, Davao City (in between Union Drug and Planters Bank)
Contact Number: +6382-2278131
BEKO'S BIIK
Contact Numbers: +6382-2272445, +6382-2863445
Mobile Number: +63922-8381600
Pick up for Davao orders is at Dimsum Diner Guerrero Street, Davao City.
SAN MIGUEL BREWERY http://www.sanmiguelbrewery.com.ph/