With only two hours of sleep, I woke up and joined the rest of the DFAT participants to the optional breakfast at Paradise Island in Samal. Who wouldn't love to enjoy his/her breakfast at the beach with co-bloggers?
The van picked us up at 6am and we went straight to the port. The travel time is approximately 10 minutes and we're on Samal Island na!
We were all hungry when we arrived at Paradise Island. We were informed that they serve good breakfast there with big servings. I shared my meal (Dried Fish with Red Egg and Tomatoes) with Ria and Darlyn. Yum!
I find Paradise Island as a friendly getaway for families. Majority of the crowd that day were families. I guess they simply want to escape from the city and just take a plunge to the beach. They also have a mini-bird sanctuary inside. What caught my attention is the Blue Peacock. Reminds me of the Katy Perry song hehe 😛
After our hearty breakfast, some went to the beach to take a dip. I'm glad that i brought with me Beach Hut's SPF 100. Wooot 😀
The group went back to their respective hotels to take a shower and dress up for lunch. Ranchero's is our host for lunch!
It is not my first time in Ranchero's. I was able to go to their General Santos branch (or is it the Main one?). Last year, the place was called 'Pablo's'. It offers almost the same viands and the place is still as romantic as i remember. Before going to Ranchero's, i was  already picturing a very fulfilling meal. Fulfilling? Haha (can't find the right adjectives LOL)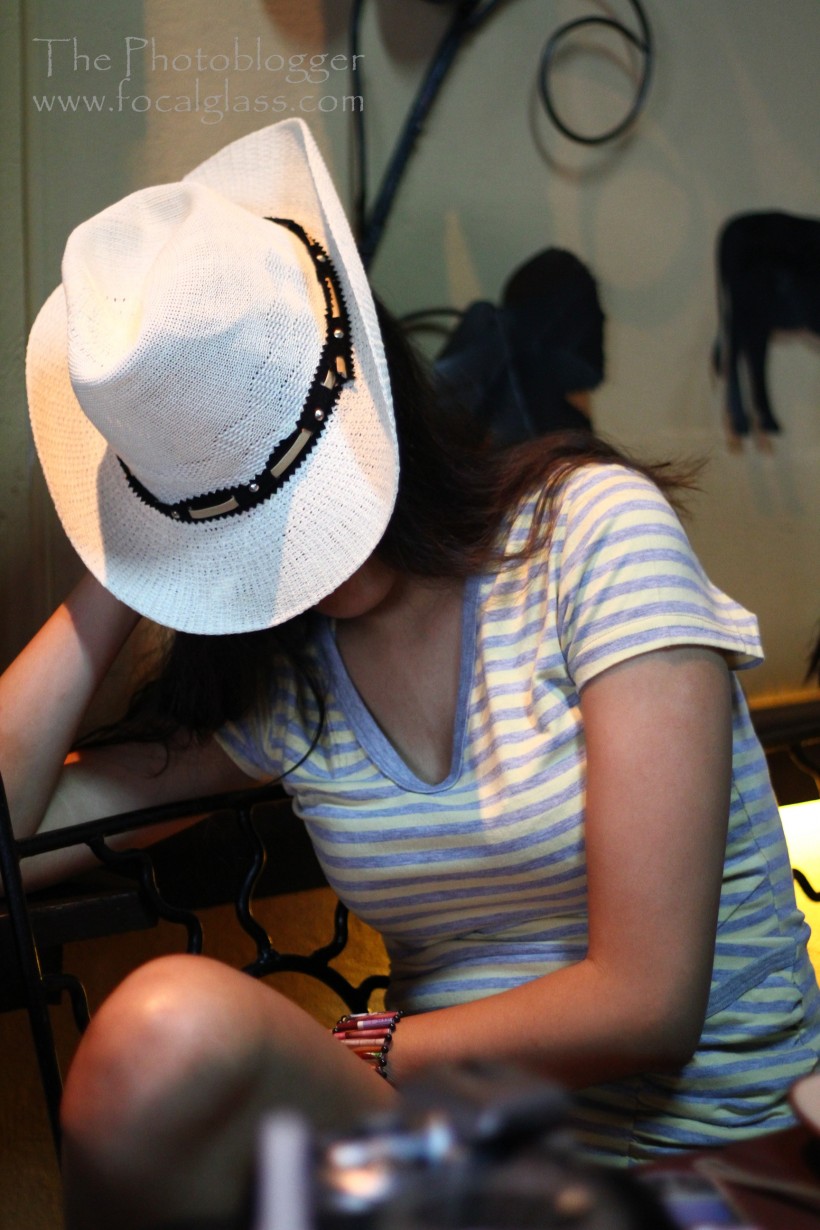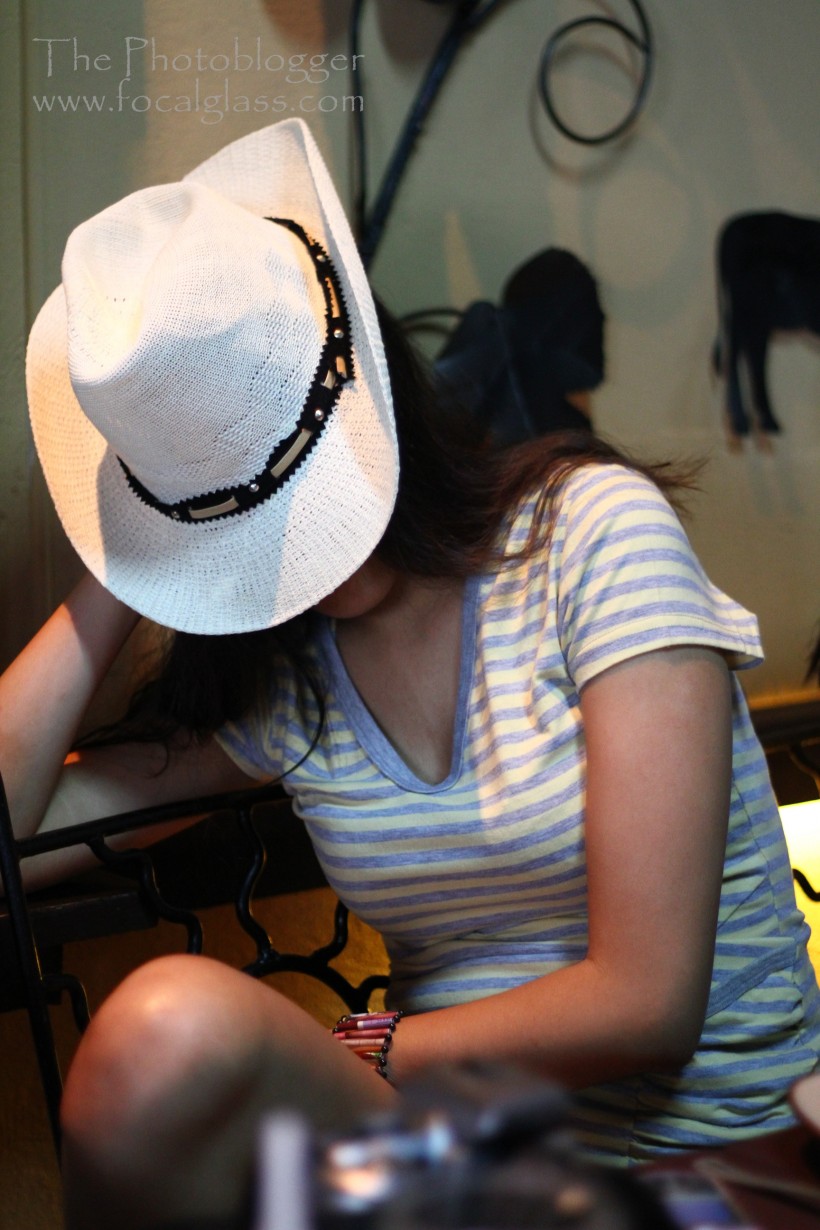 And Ranchero's didn't fail me despite of me being a sleepyhead again…
Here's what Ranchero's Davao prepared for the hungry participants 😛
After lunch, I went back to Casabella to take a short rest. Having a full stomach won't help beat my continuous yawning Haha 😛 The rest of the group tried ziplining while i am trying to do that adventure in my afternoon dream siesta.
In the afternoon, the DFAT team went to NCCC Mall and went straight to Crepelato. I am quite intrigued of the place not because of the Gelato and the other sweet food they can offer. Abella cousins Andrew, Ria and Joanna are featured in Crepelato's billboard. Naks, endorsers 😀
I am not a diehard fan of Gelatos, but i love the presentation of Crepelato (servings i mean) and the ambiance is sooooo kikay. 😀 Too bad i forgot to take a photo with the billboard. Sa sobrang sarap, nakalimutan ko ang lahat hehe 😛
To prepare for our major major dinner at Lachi's (ang lagi kong pinupuntahan sa Davao!), we all went to the People's Park. It's my first time there and i am impressed with the cleanliness and yes, Ponce's giant sculptures! I wanted to ride in the giant Philippine Eagle sculpture. Parang Mulawin lang hehe 😛
Lachi's! Lachi's! Lachi's! I remember the first time i went to Lachi's, I got curious about Lachi's. Everytime a blogger goes to Davao for a trip, most of them are carrying Lachi's Sans Rival with them or they're Tweeting on how they love Lachi's. What's with Lachi's anyway?! I sense that most of the DFAT newbies were also wondering what's with Lachi's specifically Robbie. Let them discover why by themselves hihihi
Kumpletos rekados from Appetizers to Dessert! The owners were there too much to the delight of every participant.
The rest decided to go back to their hotel rooms while Fitz, Don, Laurence, Van and I decided to have a short chat over coffee at Blugre before going home.
Woot! Sugarloaded Day 2! What can you say? I bet you're craving for some sweets now! 😛
RANCHERO
Address: Metro Lifestyle Complex, Jacinto Extension corner F. Torres Street, Davao City
Telephone Number: +6382-2220793
Email Address: pablos.davao@yahoo.com
Website:Â http://www.rancherogroup.com/
Facebook Page:Â LINK
Foursquare:Â LINK
CREPELATO
Main Branch: Door 1 Annex Building, Jocar Complex, Mt. Mayon Street, Davao City
Contact Number: +6382-2213128
Branch: Ground Floor, NCCC Mall of Davao
Facebook page:Â LINK
Foursquare:
Main Branch
NCCC Mall of Davao Branch
LACHI'S SANS RIVAL ATBP
Address: VAL Building, Ruby Street, Marfori Heights, Davao City
Contact Numbers: +6382-2245552 and +63916-9841183
Facebook Page:Â LINK
Foursquare:Â LINK