To describe my 2018 in one word, I can say that it is 'Exciting'. I feel like as if I'm a fresh graduate from college who is about to enter the workforce for the first time.
Why did I say that? Well, finally, I decided to focus in pursuing the field I really wanted to be in: filmmaking.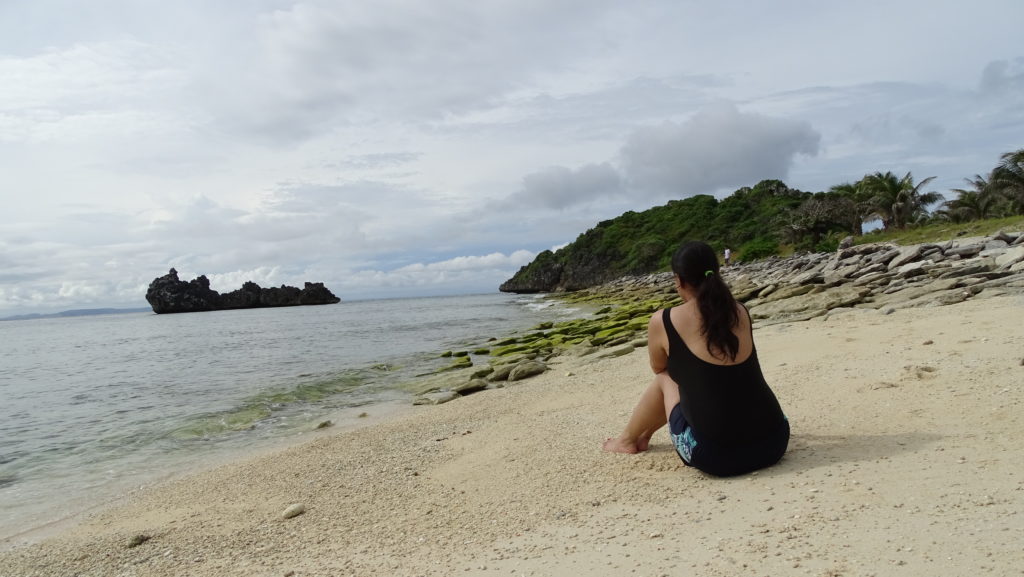 Obviously, this blog was not the priority (hasn't it been for the last three years? LOL) and I published less. I wanted to balance things, but I just couldn't. I have around 20 pending posts on my drafts waiting to be published and be read by the world yet I can't seem to finish them. Good that I kept a personal journey to record my adventures.
Anyway, enough of the self-pity! I haven't published a year-ender post in a while so here it is!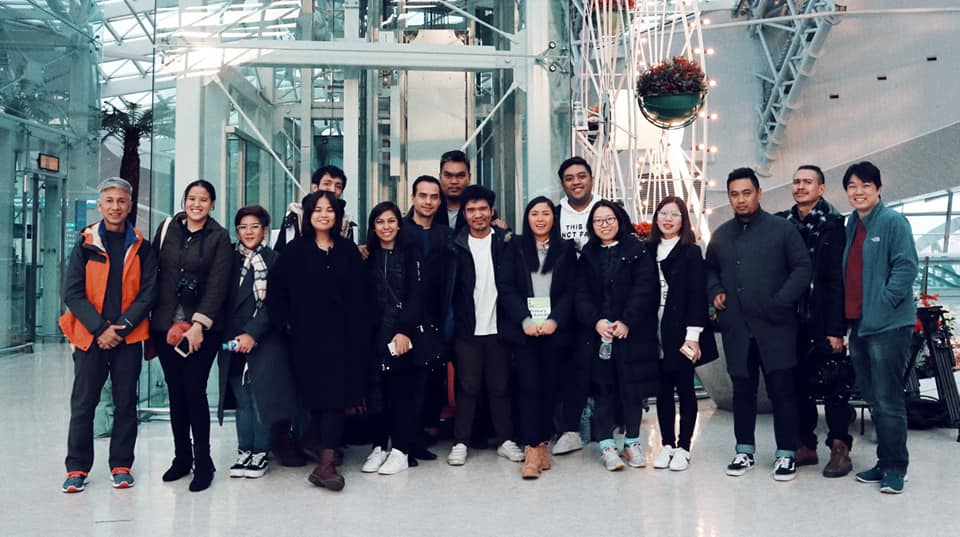 JANUARY
I caught myself compiling requirements for a Korean visa and rummaging my closet for winter clothes because of my 'OJT' or 'On-The-Job' training for a movie.
'The Eternity Between Seconds' is a movie about Andres, a forty-something self-help author who is depressed and Sam is a KoPinoy (Korean-Filipino) nurse who flies to Korea to meet her real father for the first time. Sam and Andres meet accidentally in Incheon Airport and you have to watch the full film to know more! Haha 😀
Thanks to Melai, a blogger friend of mine (who is in hiatus in terms of blogging – babalik yan!) who is now producing films and advertisements. She asked me if I'd be willing to join the crew in Korea as a Production Associate. I said yes in an instant because this is a good opportunity for me to assess if the production side is filmmaking is for me. I met a lot of new friends.
And oh, the movie lead actors are Yeng Constantino as Sam, the Pop Rock Princess of Pinoy Music and TJ Trinidad as Andres, the underrated actor who happens to be my mom's crush.
I also had an overnight staycation with my cousins in the mother side. I have to admit that I haven't been to my mom's hometown in a while. I have to work on that this coming 2019.
FEBRUARY
February is for family reunions, work-related activities and a wedding. One of the highlights for me is being invited as a Guest of Honor and Speaker for the Junior Ball (or Promenade) of my high school. I could see the big difference from my time and the present one. The fifteen year gap is crazy. I can clearly remember some of the special parts of my prom from Junior and Senior Year.
Also, I attended the wedding of two of my travel blogger friends Christian and Carla. How I got there is an experience worth sharing (it's on my drafts – another backlog!). I enjoyed this wedding because it really represents the couple. It is also the opportunity for me to reconnect with friends whom I haven't seen in a while.
MARCH
In March, I started thinking of getting into a business that has nothing to do with the internet. I was supposed to venture one with two of my closest friends but figured out that maybe it is not yet the right time to pursue it if we're not on the same page.
I also saw the final call for deadline of the SineSaysay Bagong Sibol Film Lab and Showcase. This is the partnership project of the Film Development Council of the Philippines and National Historical Commission of the Philippines which aimed to discover new documentary filmmakers and produce short films that has something to do with the history of the Philippines.
I figured out that maybe this is the perfect opportunity for me to pitch about the story of my great grandfather who contributed a lot to the liberalization of leprosy segregation law and was one of the pillars in the building of several sanitariums in the Philippines. This was once considered a taboo topic, but who knows? It's about time for this often unvisited part of history to be told to the public.
So there… I found myself dedicating my Maundy Thursday, Good Friday and Black Saturday in filling out forms and writing a pitch in order for me to be able to make it in the deadline. And I did.
APRIL
April was a crucial time. My grandparents and I had to pack our things and move to somewhere in the Southern part of Metro Manila. Imagine having to sort material possessions with your grandparents who are already in their 80's. This is also a big adjustment stage for me not only in terms of commuting but also financially.
But the good news is I was shortlisted for Sinesaysay. I also managed to submit a screenplay for a local festival but my work wasn't chosen. I need to plant more seeds 😛
MAY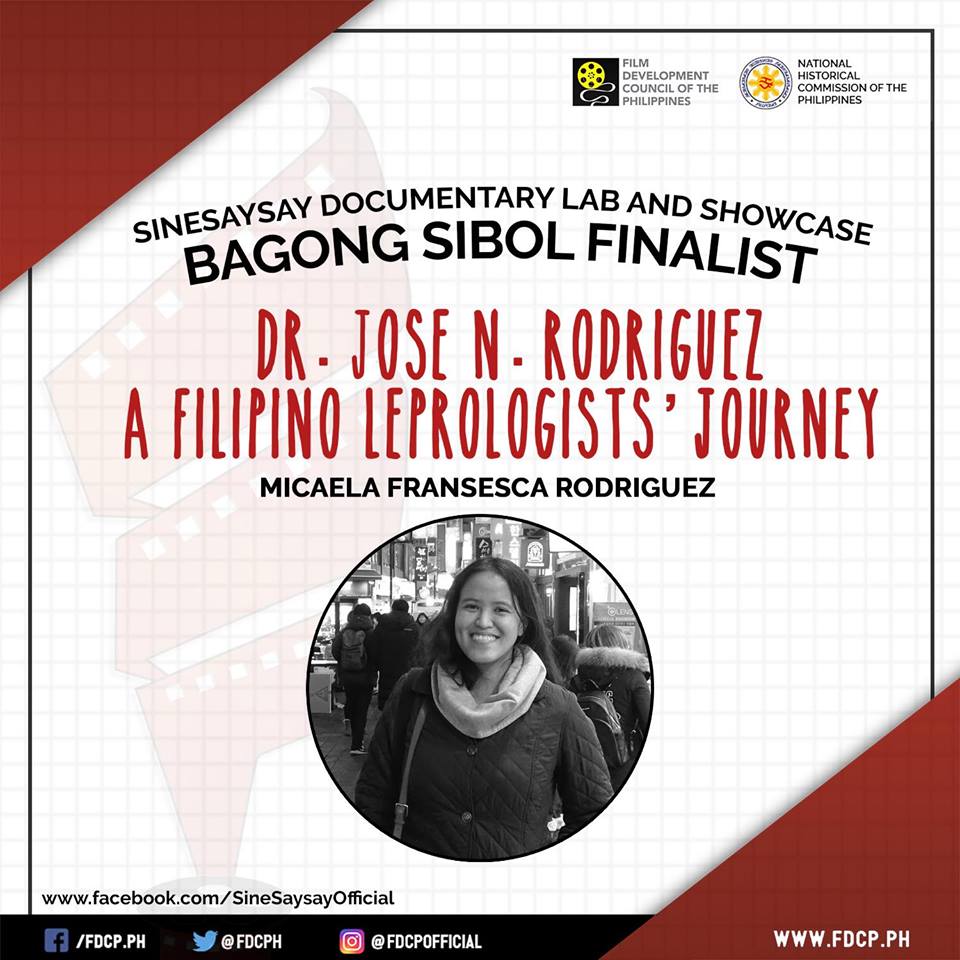 The month I turned 31! I celebrated my birthday with my grandparents in our new Manila homebase. I also familiarized myself with the malls within my new area and met up with South-based friends.
It is also the month that we were formally introduced to the public as a finalist of the Sinesaysay Bagong Sibol Documentary Lab and Showcase.
And oh, our fim 'The Eternity Between Seconds' had its premiere night in SM North Edsa with an afterparty in Blackport. Black Mojito FTW!
Watch my short appearance in Yeng Constantino's vlog 😛 .
PS: The Eternity Between Seconds bagged a lot of awards in the CineFilipino Awards Night including Best Picture, Best Director, Best Screenplay, Best Cinematography!
I also flew to Davao to attend the Davao Food Appreciation Tour. New restaurants, new friends.
JUNE
I think June is the most mentally and physically exhausting part of my year. Researching on the history of leprosy control in the Philippines on my own and immersing to how it was like during the old times was interesting, but quite daunting to be honest. Add the fact that I am doing the Manila-Dagupan v.v. plus the heavy rain.
Our first film lab was done in Tagaytay. It is the time when I met my fellow finalists. Even if you say that we were in a competition, we became each other's support group due to how our ideas were shattered by our mentors. Because of the stress and anxiety, I had to sacrifice some stuff I will not elaborate on. And to be honest, the stress had spiralled out of control at one point and I had to seek help from LegacyHealing and take up their stress management classes.
JULY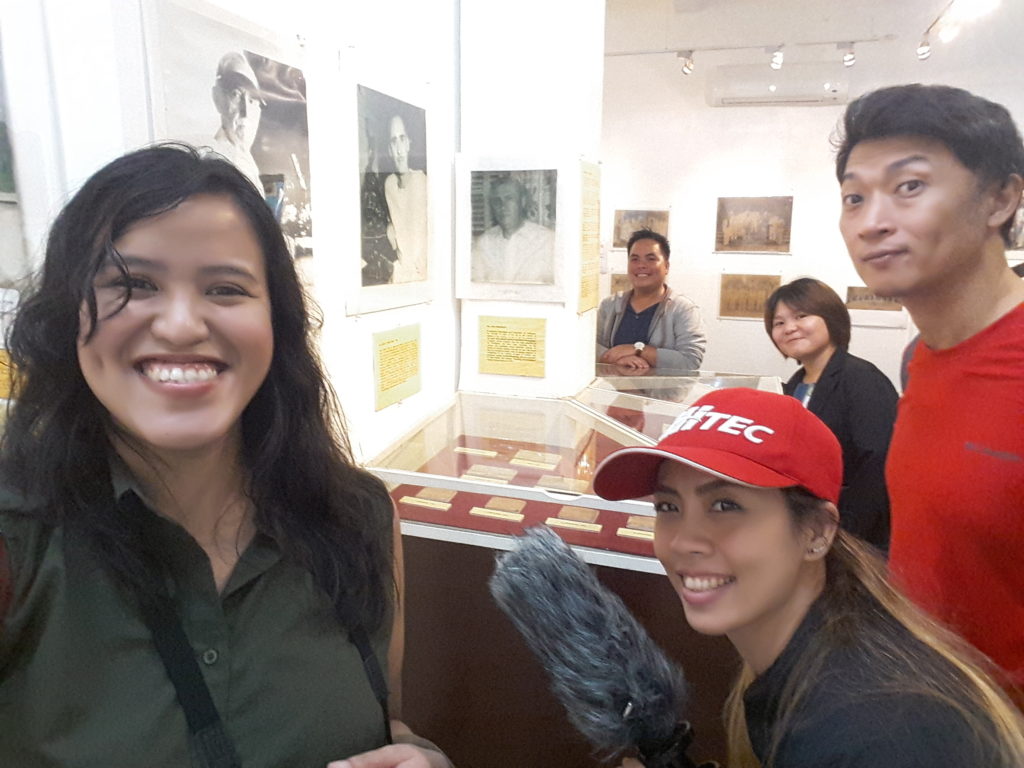 July is always a month of highs and lows. The best part is my team and I were able to successfully fly to Coron from Clark and cross to Culion Island by boat before the red fall alert was announced. Whew!
July is always a tricky month for me due to past events in my life that falls on this month. The best part for me is traveling back to Culion and successfully shot scenes for my short documentary despite the typhoon. This time, I had the access to the files of the Culion Museum and saw letters, photos and telegrams from the 1920's. Getting to know Culion Island's history made me appreciate the former patients and of course, my great grandfather.
I am just thankful that I am given the opportunity to do this project.
AUGUST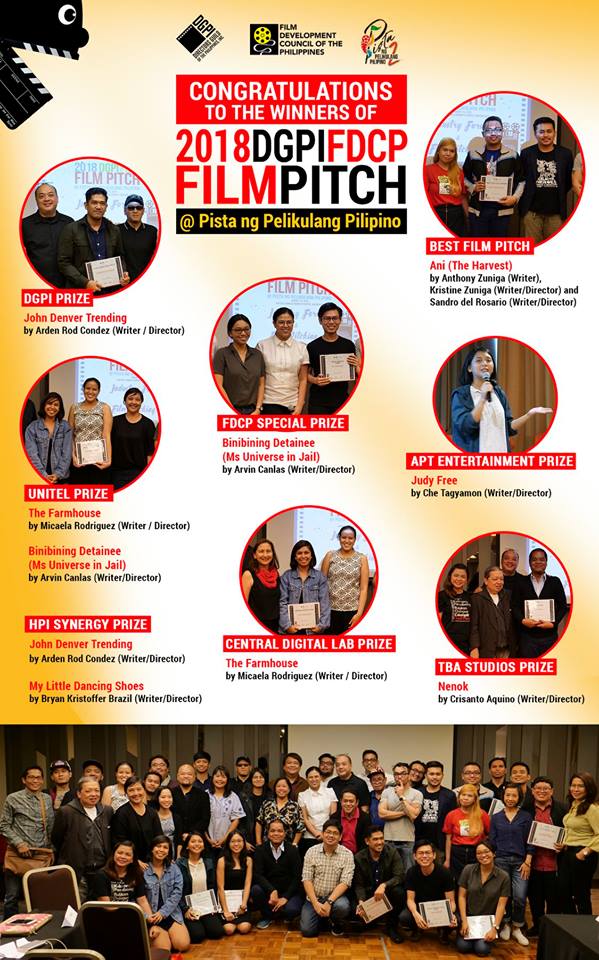 In August, I attended the FDCP-DGPI Film Pitch for my narrative screenplay 'The Farmhouse'. It was a fun learning experience and I was given the chance to meet more filmmakers who like me, they're also passionate and eager to see their dream projects on the big screen.
Luckily, I brought home two awards. As I write this though, I am not sure if the story will be translated into a film soon. I am hoping. Fingers crossed!
SEPTEMBER
For September, I attended WordCamp Manila 2018 which was led by my good friend Sarah. It was a successful event and I'm happy about that as a volunteer. How I wish I was able to really immerse in some of the important topics especially in optimization because I badly need it.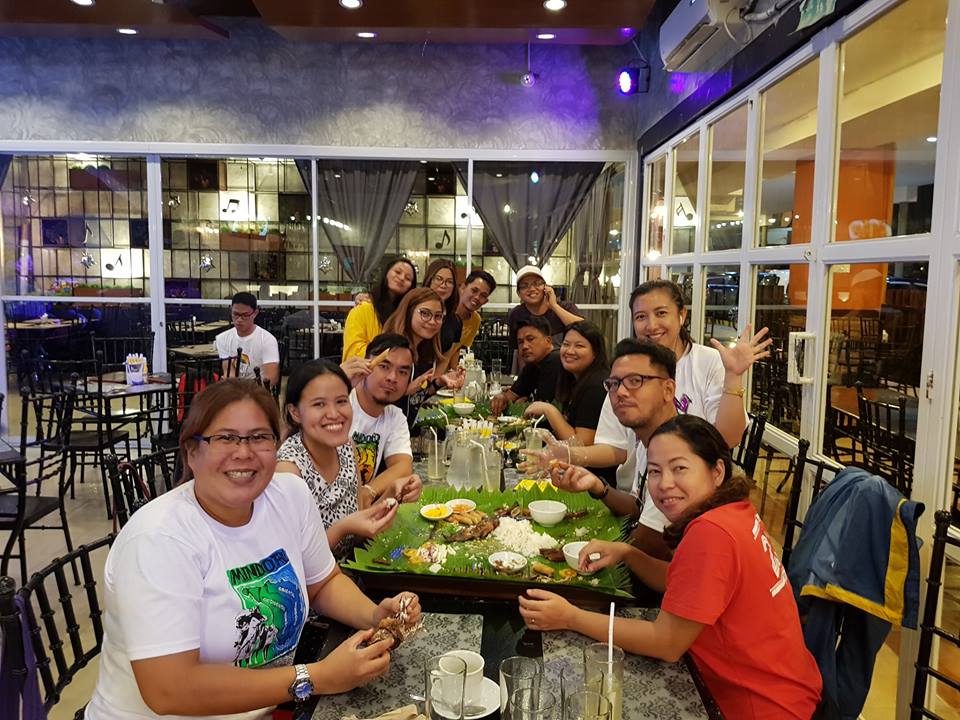 Just when I thought I won't be invited in travel blogging press trips, I received an invitation from the Tourism of Oriental Mindoro to experience the hospitality of Calapan City and Bulalacao. This trip is particularly special because most of my companions are my favorite travel buddies and the organizers of the trip are so cool! I tried kitesurfing for the first time and yes, we were happily stranded in Calapan for a few days, where we killed time by watching the KathNiel movie 'The Hows of Us' and drinking late at night.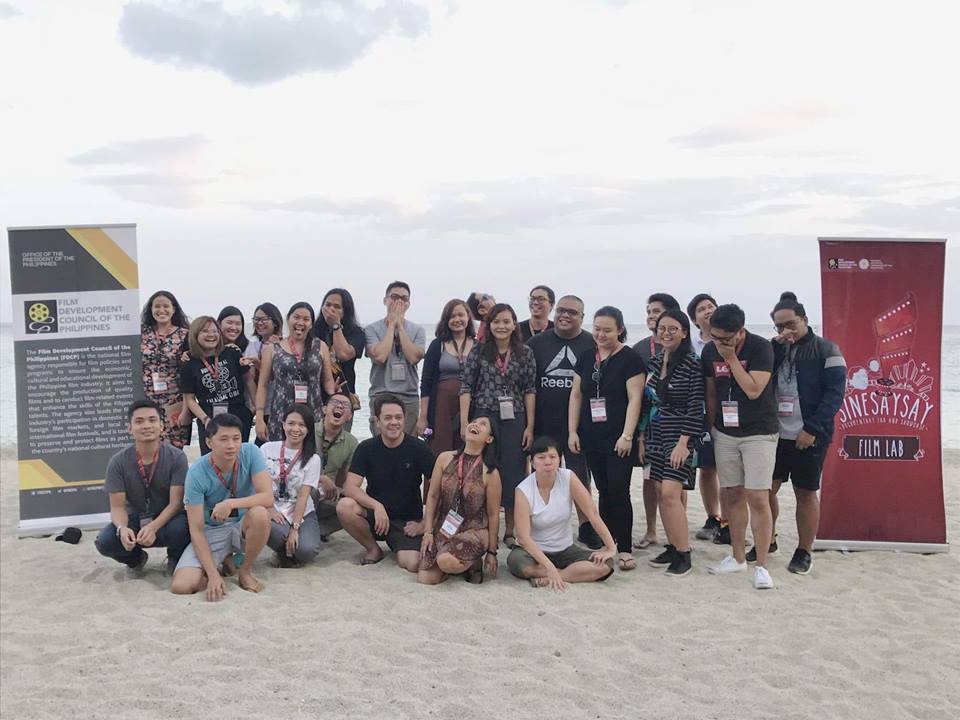 Also in September is the second Film Lab of SineSaysay. This time, we drove to Batangas City. Ironically, most of us didn't swim in the beach but we drank so I guess that's okay? Haha 😀
Presenting the rough cut of our documentary is nerve-wracking that most of us were just thankful after showing our work. I'm glad my Sineaysay community is a friendly one and we genuinely try to help each other improve our projects. I love them.
OCTOBER
Tough Times, Happy Times. I was shattered on the first week of October when I found out that my good friend Enrico Dee of Byahilo.com passed away. Those who follow my blog in the early days would know that we are tagged as 'magyaya' when we're travelling. This was hard for me because we had plans of meeting up for a movie marathon. Thank you for the good memories. I am forever grateful to you.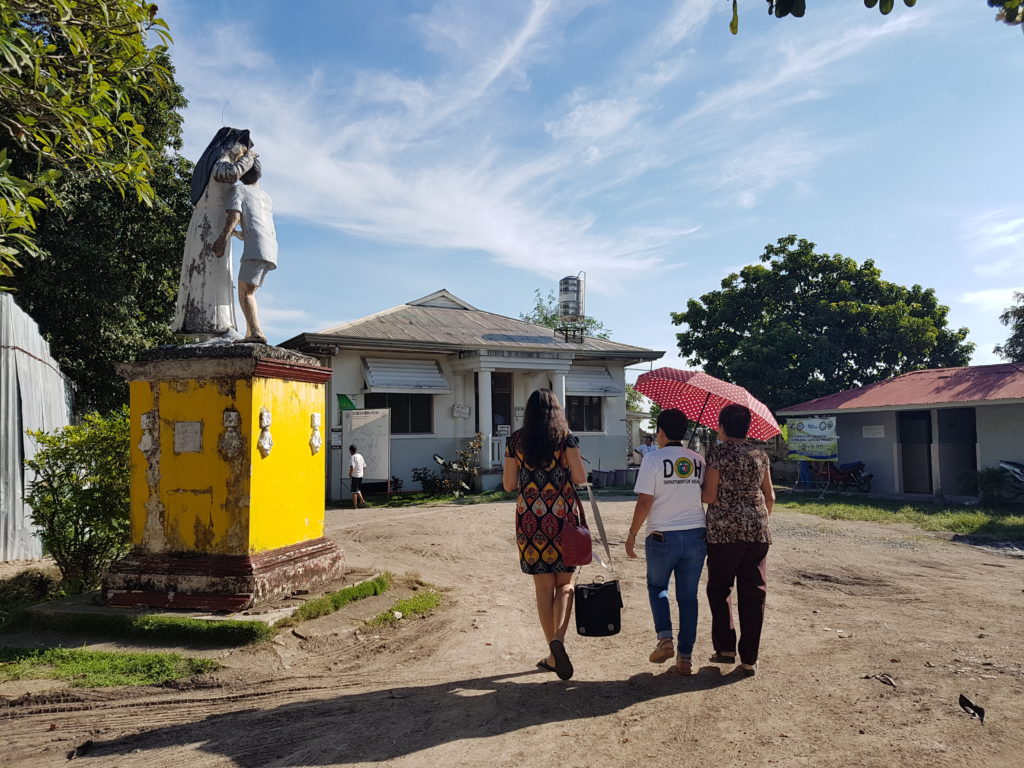 That is the reason why even if I was in Cebu to shoot scenes for my documentary, I was not really in my usual enthusiastic Cebu condition. On the other hand, it was good to visit Eversley Child Sanitarium and discover that my great grandfather was not completely forgotten there. More on this soon!
My good friend Jade Lopez of Starstruck Batch 1 finally tied the knot with her longtime lovey dovey Rocky! It is one of the best weddings I've attended because I can see how happy Jade was that night. Her dream wedding turned into reality. It was also a good time to reunite with her family whom I truly love and treasure. Dream, believe, survive in love!
NOVEMBER
The best word to describe November is HECTIC. Apart from finishing another passion project on time, I decided last minute to give in and pursue a trip to Dr. Jose N. Rodriguez Memorial Hospital or Tala Leprosarium with my grandfather for an ocular/interview. Luckily, we were able to meet two former patients who met my great grandfather and shared some good memories with him. This is my favorite part of the short version of my documentary.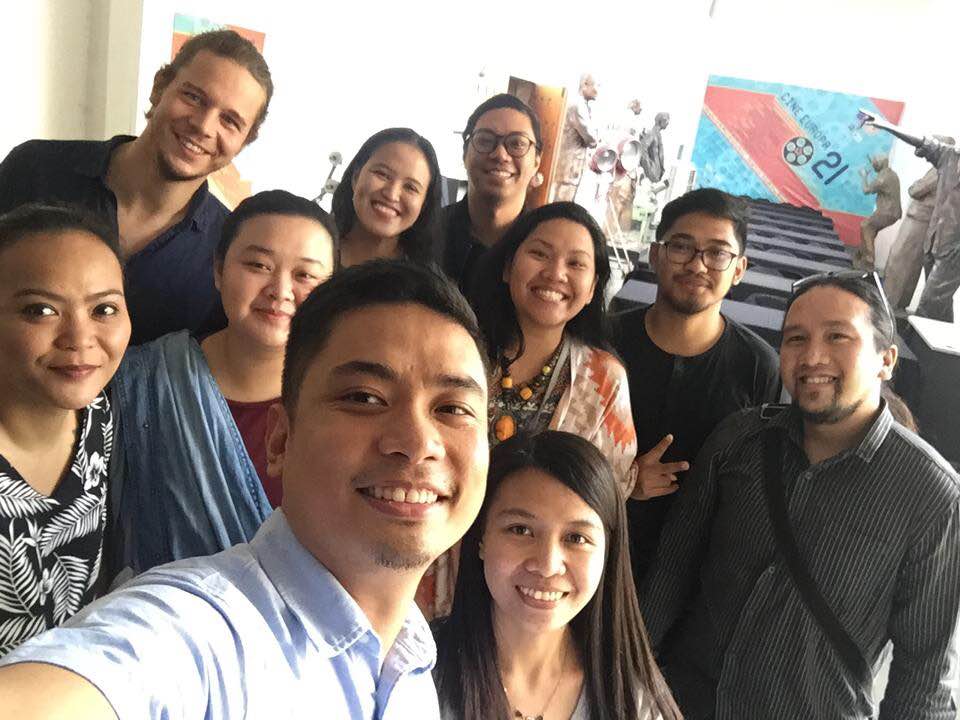 Also that month, the winners of the 1st SineSaysay Documentary Film Lab and Showcase was announced. I am happy to share that my documentary is moving forward with the two grants bestowed to us from NCCA and FDCP. We're all winners since no one went home with no special prize. I am excited to see the full length versions of the documentaries made by my batchmates.
DECEMBER
December is for last minute submission of important documents and a time to detach from the project. I can say that majority of my year was spent thinking about or working on the documentary. I have no regrets!
I maximized my December by spending more time with my grandparents, catching up with friends and bingewatching MMFF/NetFlix movies. I deserve it!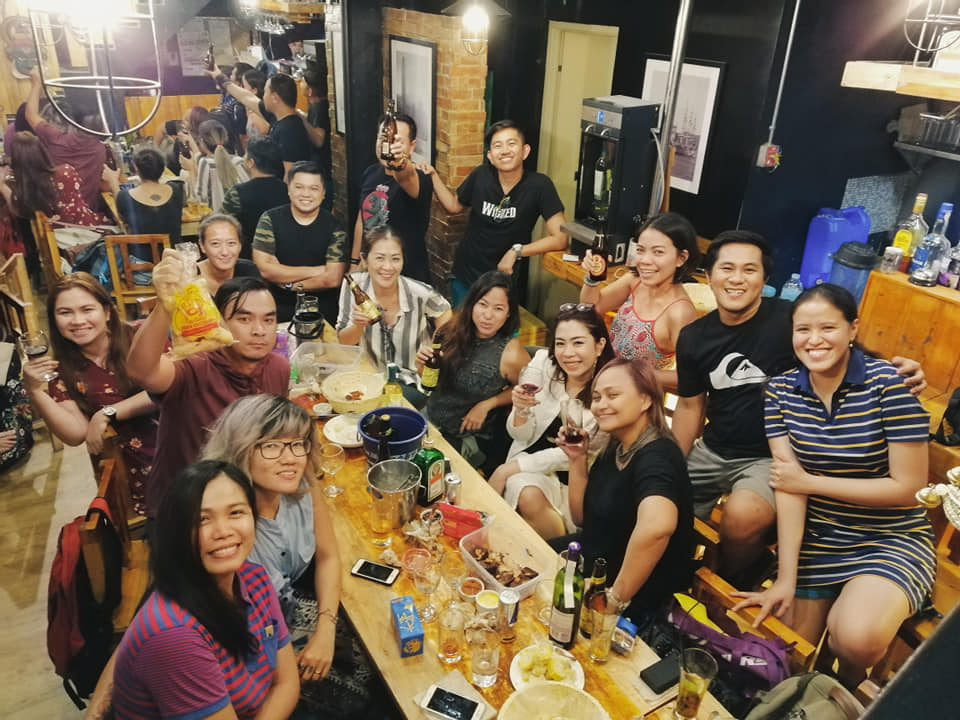 Whew! Obviously, the blog was not as active as it used to, but I made it a habit to update my real personal diary on a regular basis. I guess that is enough. I still have plans of sharing more stories here, but we'll see.
All in all, 2018 was a productive year for me. I am looking forward to a fruitful 2019!
How was your 2018? What are your plans for 2019?