If you're planning a trip to Europe in winter, one country you shouldn't leave out of your itinerary is Iceland. Known as the land of fire and ice, this small country has attractions to keep you busy during the whole winter (if you have all that time) without getting bored. But there are some details you need to pay attention to, so that you can really enjoy the trip.
People from all over the world travel to Iceland to explore its volcanic landscapes, to go on ice cave tours or to go on whale-watching tours along the coast. With that in mind, I decided to share with you some tips on what to do in Reykjavik during wintertime.
It's important to remember that winters in Europe have longer nights and shorter days. And since Iceland is more further north than the rest of the region, they get very few hours of daylight, making it very important to plan your day.
 What To Do In Reykjavik During Winter
Go On A Walking Tour Around The City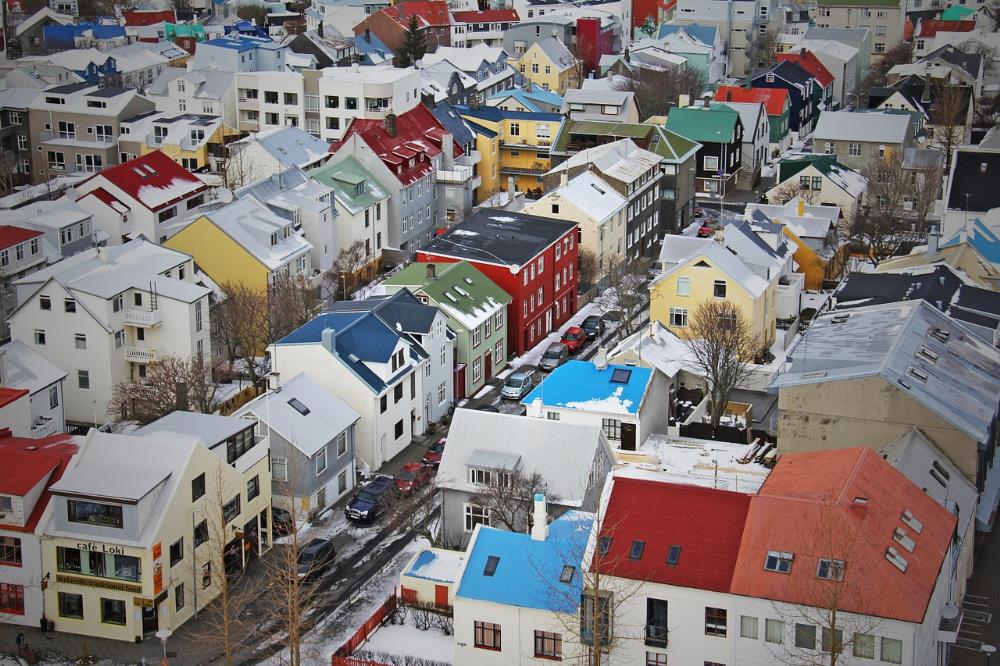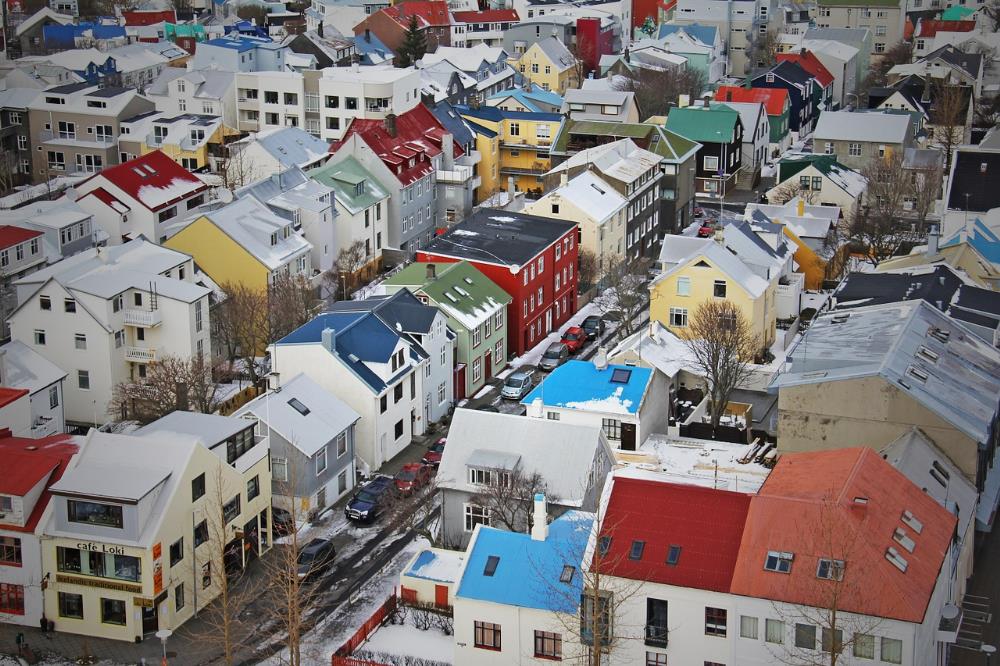 Enjoy the few daylight hours to walk around Reykjavik. The city is very beautiful, organized, very clean and it has some very special spots. There are many colorful houses that make it very instagrammable, along with a number of cool street art spread around the city center. One of the highlights is the Hallgrímskirkja church, with its 75m tall tower. You can buy a ticket and go upstairs to enjoy the amazing views of the city covered in snow – the ticket costs 1,000ISK (around 10USD).
Another place you can't miss is the city's music hall, Harpa. Sitting by on the seaside near the old harbor, this ultramodern building has regular music concerts, with classic and popular performances.
Reykjavik also has many cosy cafes and restaurants, many of them serving exotic dishes such as lamb head jelly, whale meat – yes, they do do that – or Hakarl, a treated shark meat that many tourists end up trying during their visit. It is fermented underground for 6 to 12 weeks and has a strong tang of urine – sorry, it doesn't sound that appetizing! Hakarl is often served with a shot of a local schnapps also known as Black Death. What can be more exotic than that?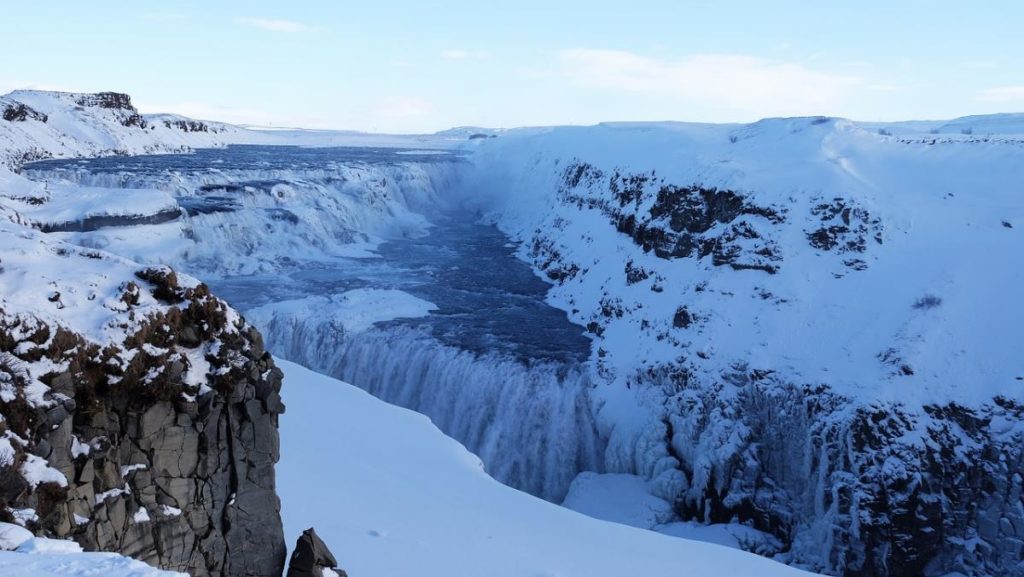 Explore The Famous Golden Circle
One of best excursion from Reykjavik, and definitely the most popular one, is the Golden Circle. This group of attractions not far from the city cover around 250km and three very distinct places. The first one is the Thingvellir National Park. Here you will find a big canyon that marks the border between the Eurasian and the North American tectonic plates. This is also the spot where the first parliament in the world was created over 1000 years ago.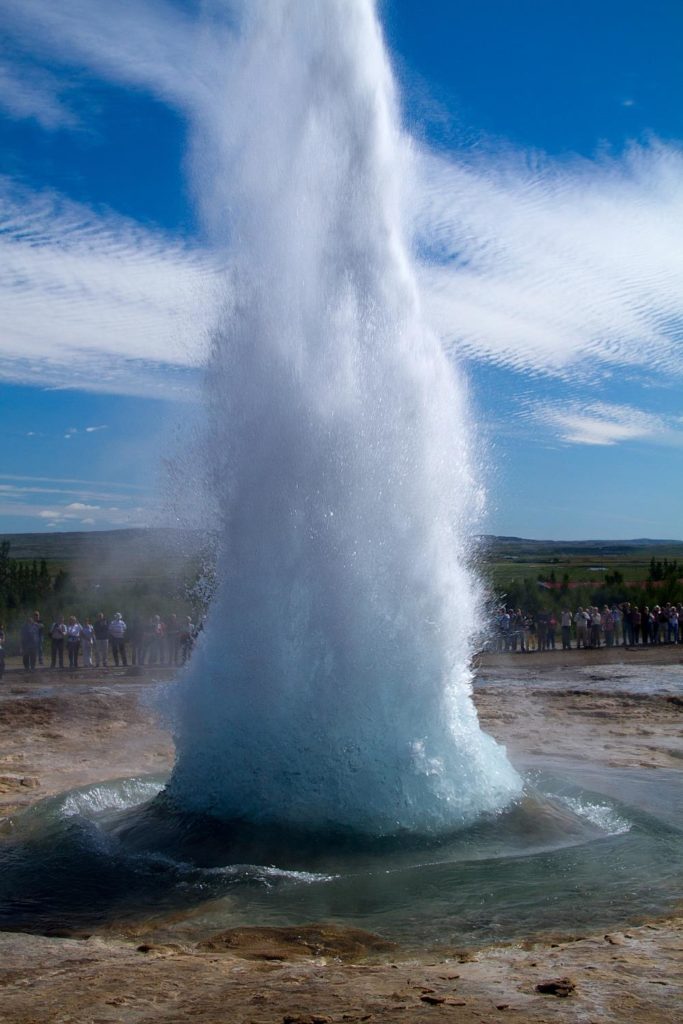 The next stop is at the Gullfoss falls, a very intriguing waterfall in a semi-circular shape, along which you can go hiking or trekking. And the final one is the Geysers geothermal area, which many people regard this as the tour's best attraction. The most famous geyser is Strokkur, which spits (nearly boiling) water at 40m high every few seconds. There are also many smaller geysers, forming several hot water streams.
The tour takes the best part of a day, so I recommend avoiding mid-December to mid-January, when you get no more than 4 hours of daylight.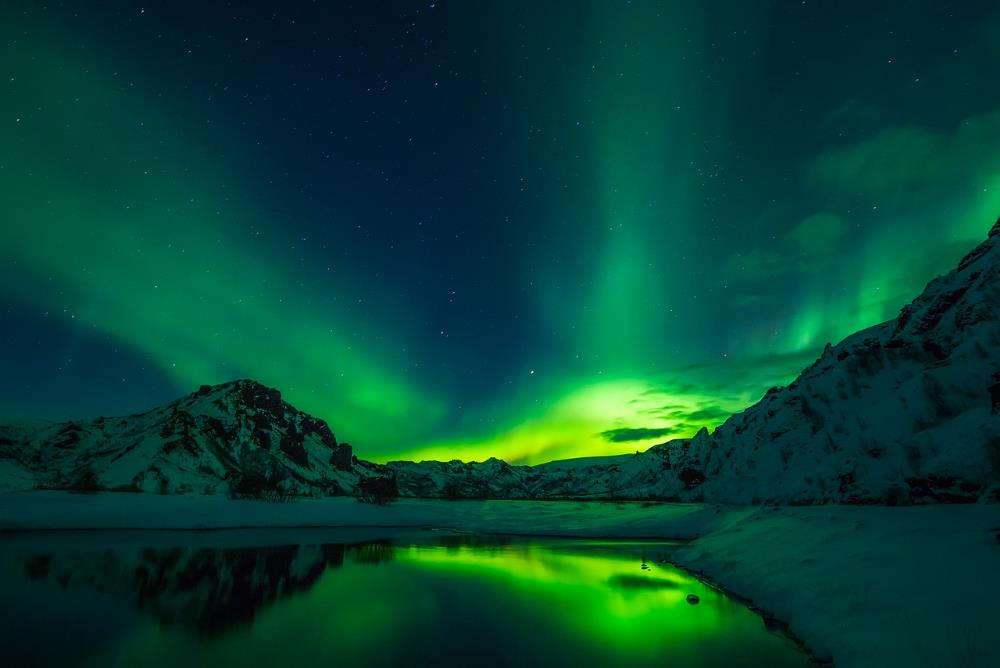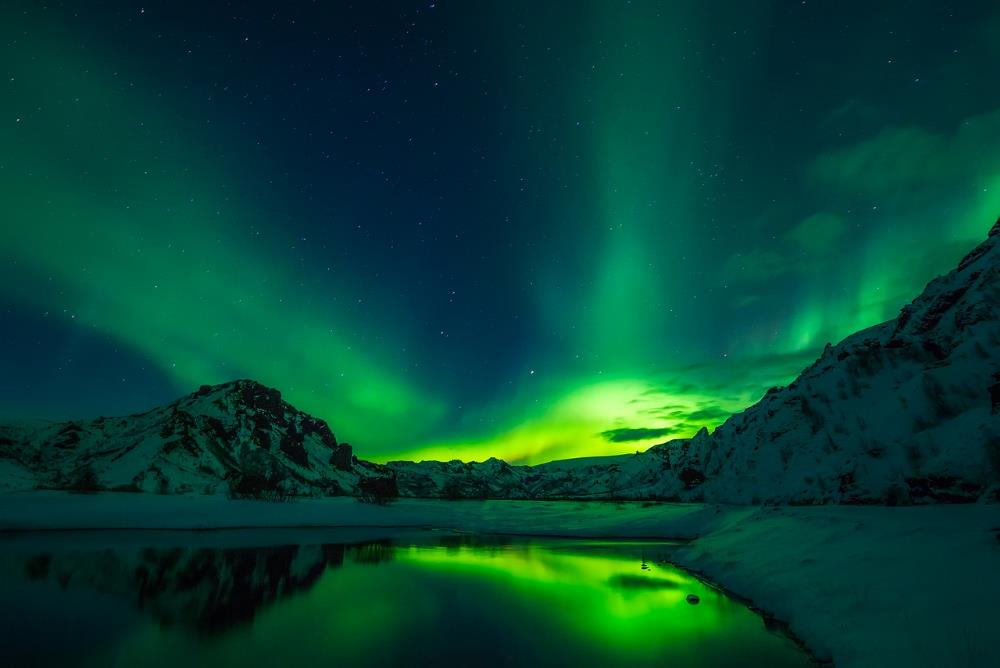 Watch The Amazing Northern Lights
There is no doubt that the Northern Lights are one of the most beautiful natural phenomena there is. Being so much up north, Iceland is one of the best places to see these colorful lights that are only visible in winter.
It is possible to see them in Reykjavik itself if they are very intense, but it's better to go to the outskirts or just outside town to really appreciate their beauty. But there is also the luck factor, since you could get a day when they are not that intense or even a very cloudy day. The weather conditions will play a huge part here. For that very same reason, I recommend you don't leave it for your last day.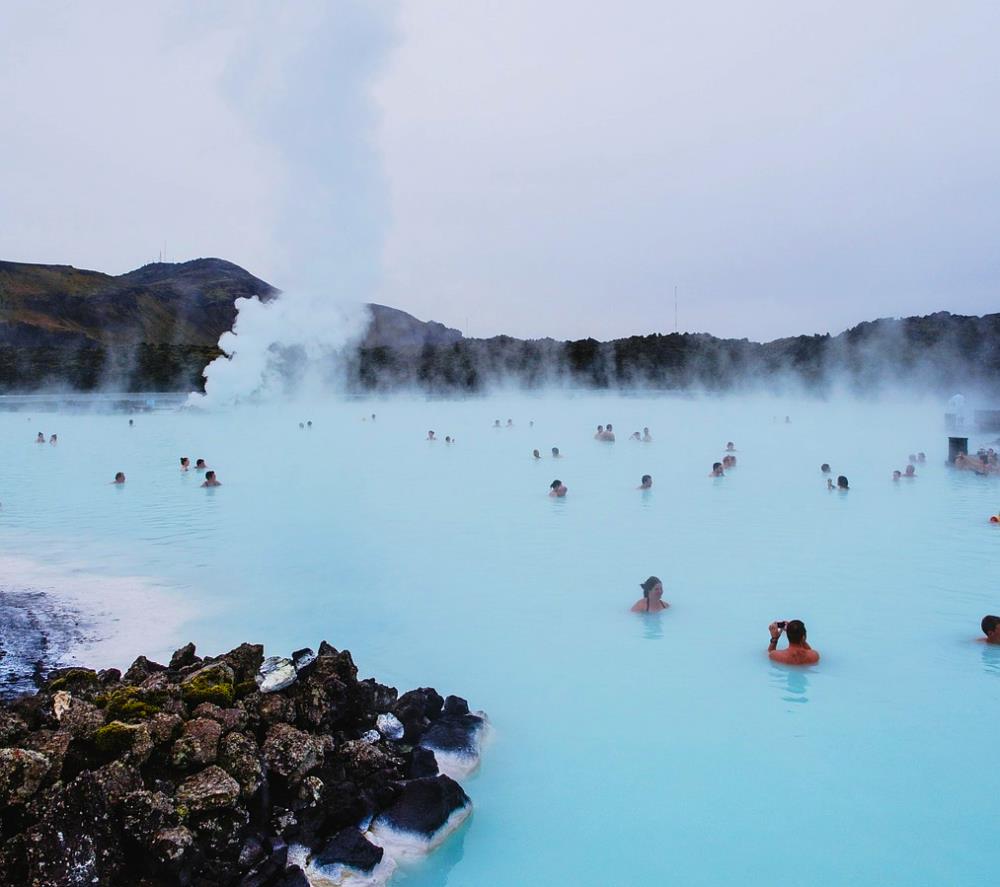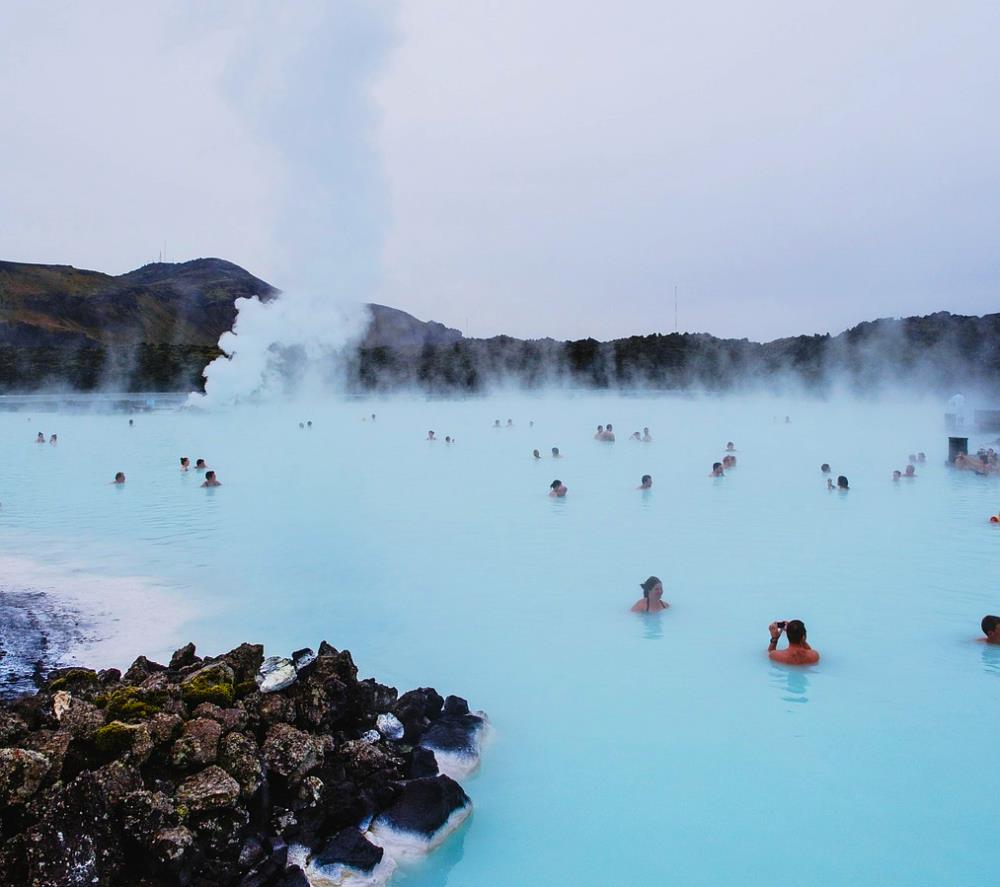 Swim In The Blue Lagoon
The Blue Lagoon is one of the most famous attractions in Iceland. This hot water spa is located right between Reykjavik and Keflavik International Airport, in the middle of a lava field. Even though it is a man-made wonder, swimming there is an amazing experience.
The water has a milky-blue color that will guarantee beautiful pictures. Apart from that, they are rich in minerals such as silica and sulphur, which help in the treatment of some skin diseases.
It's especially nice to swim in the Blue Lagoon in winter because of the contrast between the cold air and the very hot water. The Blue Lagoon spa also offers a variety of treatments that include facials manicure and several types of massage.
What about you, have you ever considered a trip to Iceland? Which of these is your favourite attraction?