Its been years since I signed up for an AirBnb account. A good friend of mine invited me before and I was sold to the idea of the possibility of staying in a condominium, apartment or an entire home instead of hostels or hotels.
So I signed up and I used AirBnb to book for a bunk bed in a Singapore hostel instead of using Booking as OTA way back in 2015. I've invited some friends to join using my discount code and two of them already stayed in properties abroad, which means I earned extra credits.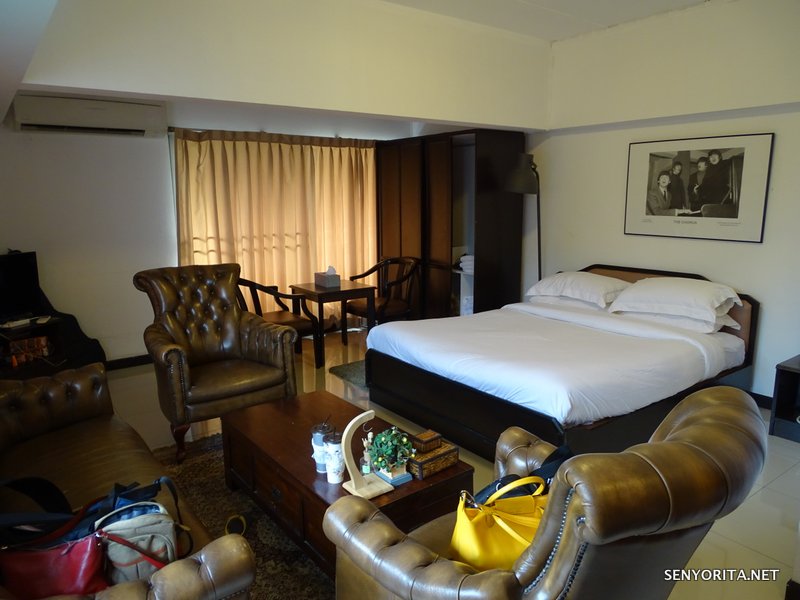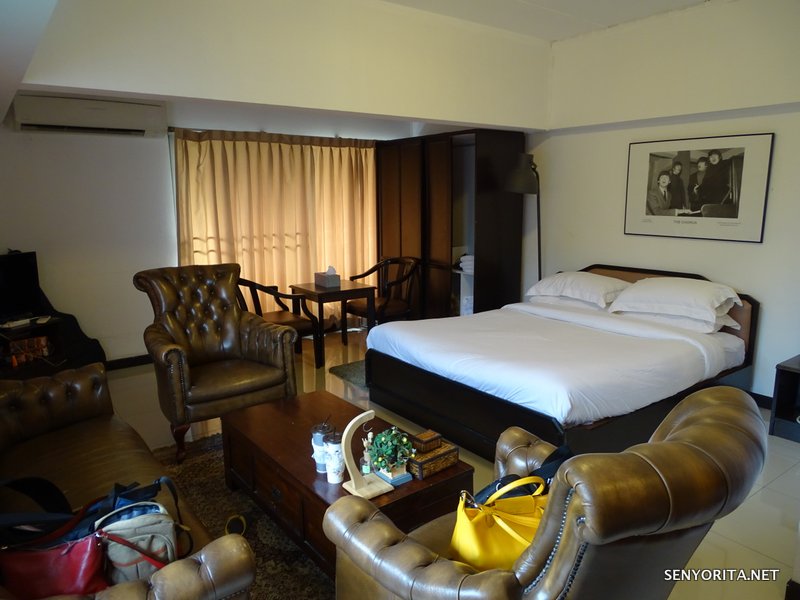 When my cousin and I were in Bangkok last July, we realized that we spent too much during our first night (clue: Khao San Road – don't judge us!) and we haven't booked a new place for our 3rd and 4th night. What shall we do?
I then remembered the credits I earned by referring friends to join AirBnb that I have to use as soon as possible because it will expire in a month's time.
I HAVE TO USE THE CREDITS! SAYANG!
We decided to just lounge at the swimming pool area of our luxurious hotel accommodation near Khao San Road after a day of temple hopping to fight the temptation to go to that enchanting road and spend money again. We have to be reasonable this time!
While she was asleep at midnight, I browsed thru AirBnb and search for properties that is walking distance to a BTS station. We have a scheduled food tour and the meeting place is ARI BTS station.
In Bangkok, there are hundreds of properties to choose from. Most of these listed accommodations are 'instagram worthy'. We had to check-out early in the morning and move to a new place before we embark on a food trip.
Luckily, I was able to find a studio-type unit walking distance (7 minutes) from the Ari BTS station. The owner also replied early in the morning and confirmed my reservation. Whew!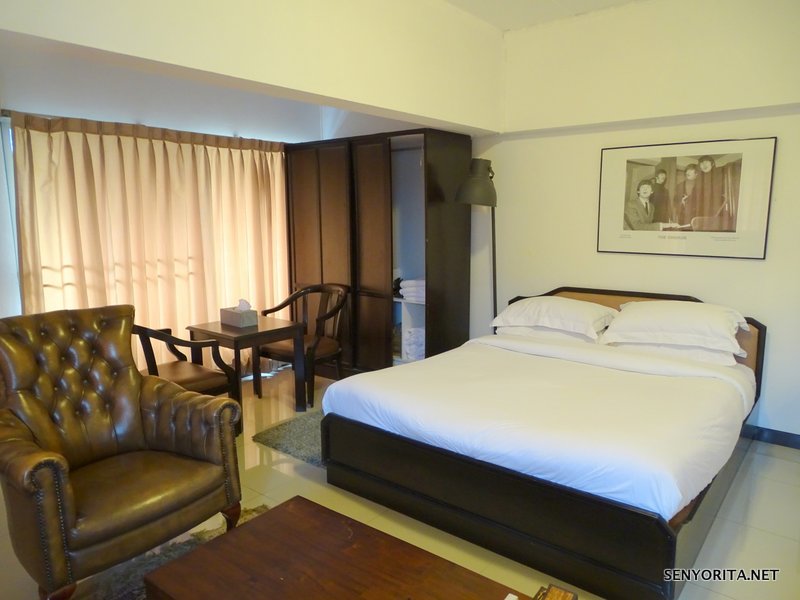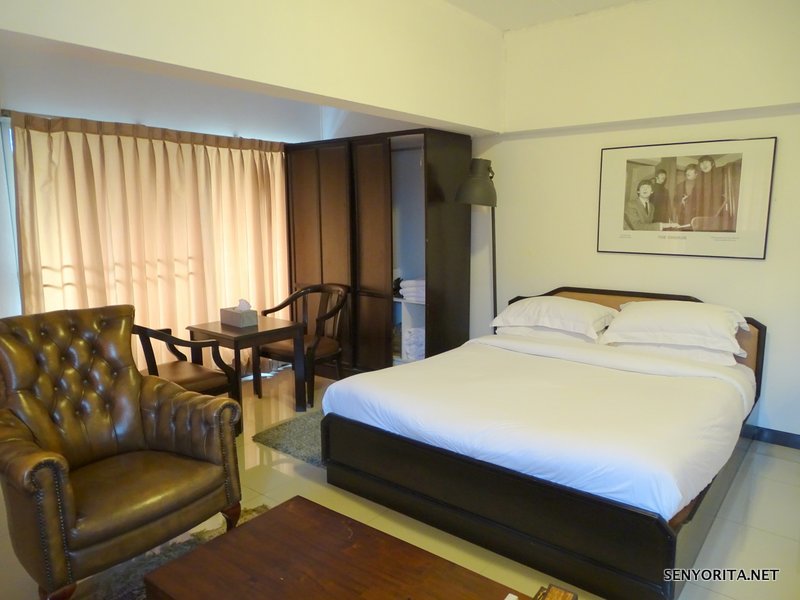 What I love about this property is its accessibility to the BTS and how it gives us the feeling of being at home.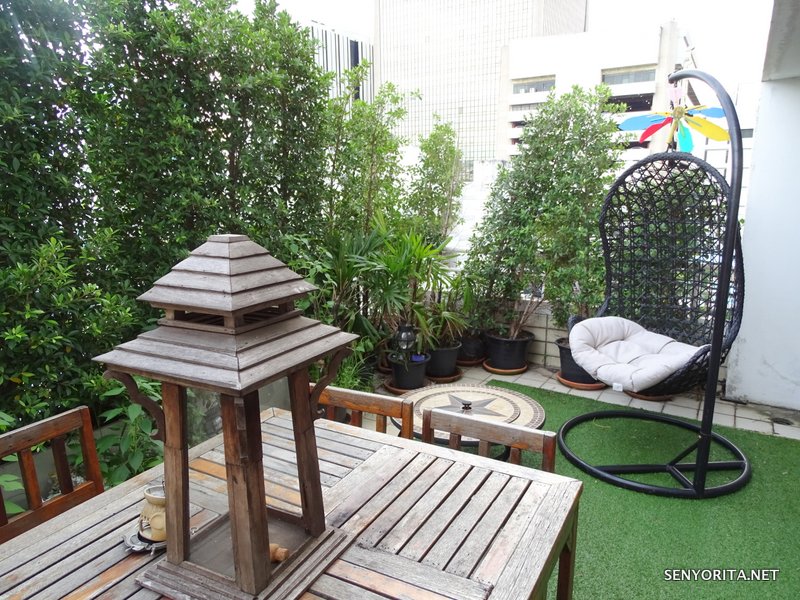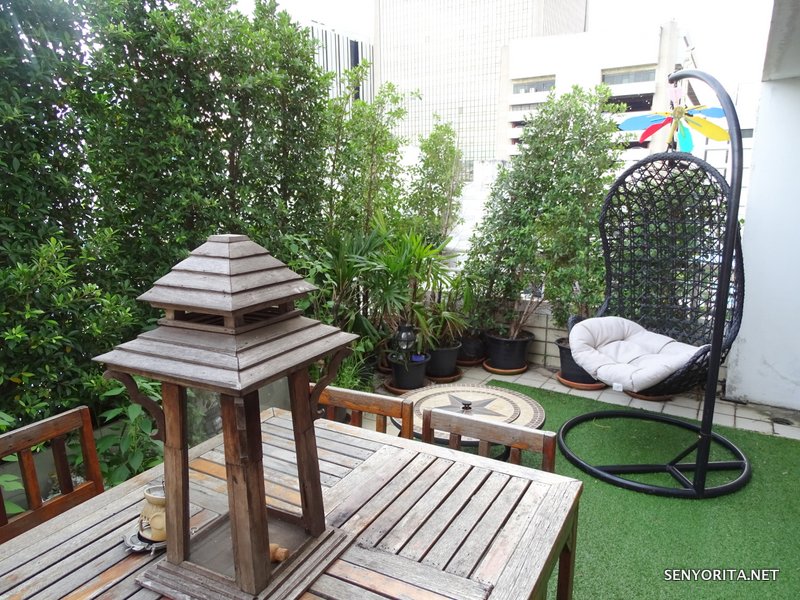 The Balcony is my favorite area. During our last afternoon in Bangkok, we were just chilling in our mini-garden area while drinking coffee.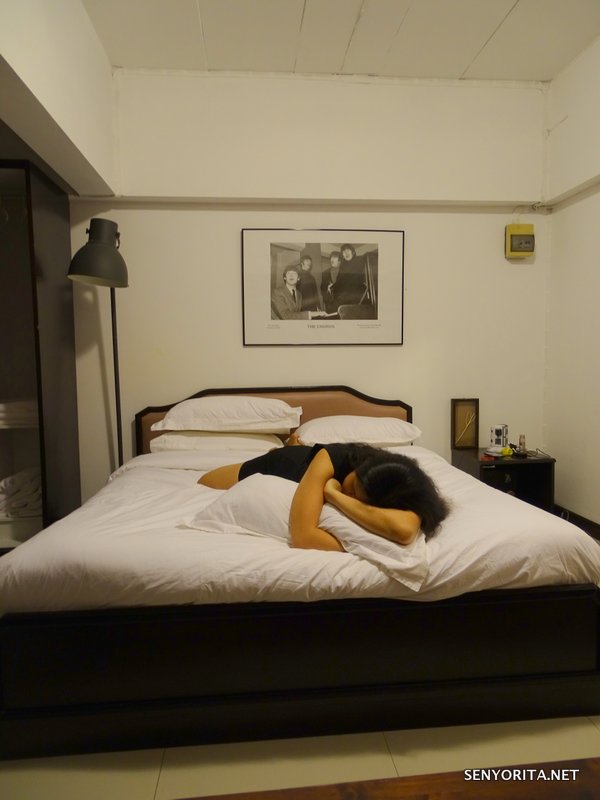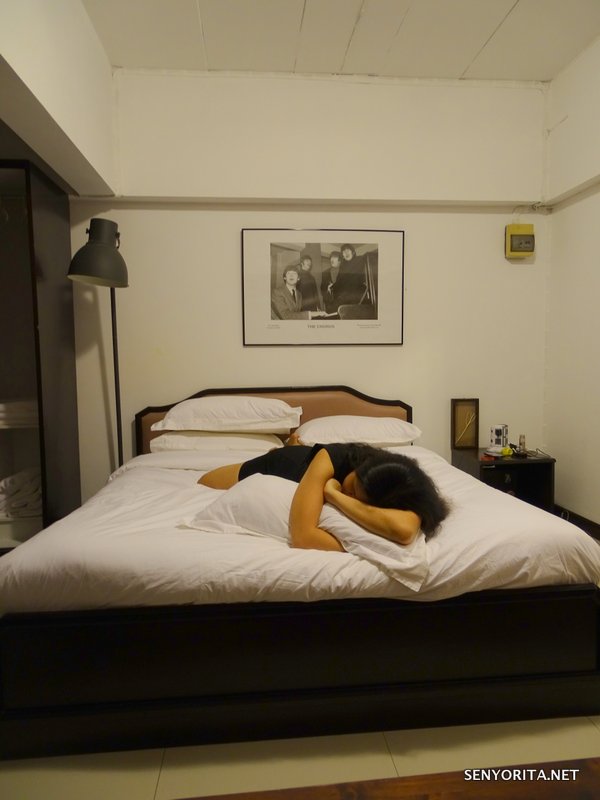 Obviously, the owner is a fan of The Beatles.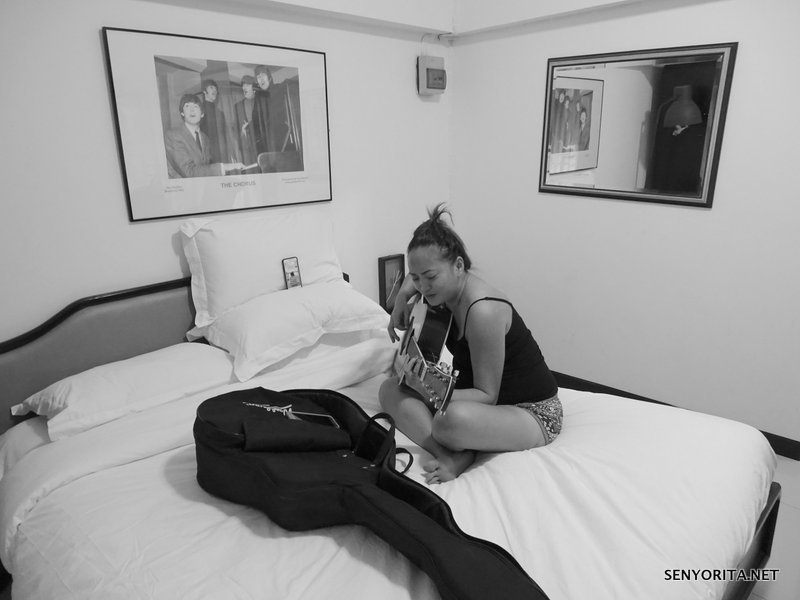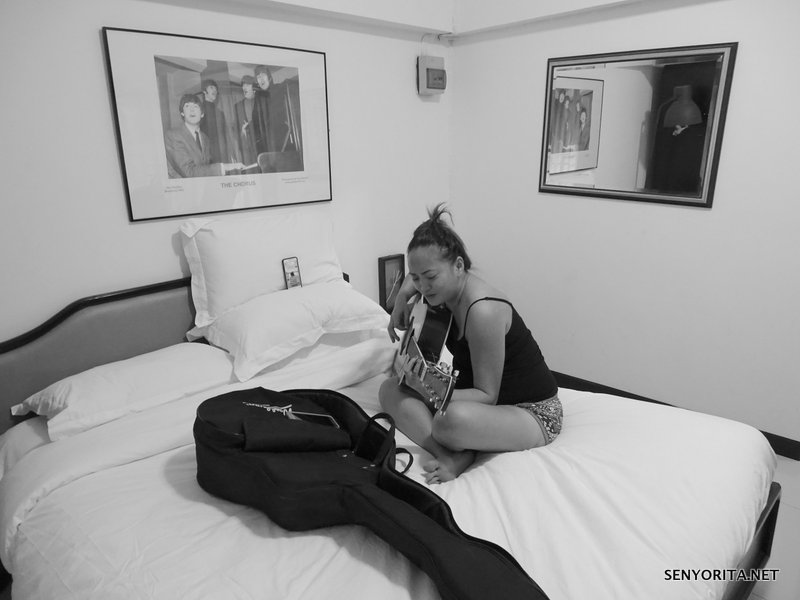 The owner also provided some entertainment devices like board games, a guitar, netflix and some reading materials.
Because of the referrals, I only paid around 10% of the published rate during that day.
Here are some of the things I realized on my first 'real' AirBnb Experience:
Determine which type of accommodation is best for you
Are you traveling with your family or a number of friends? Better to book an entire home. Are you bringing in a pet? Better look for a pet-friendly property. Traveling solo? Maybe a room in a place near the city centre is the best place for you. Only you can sort that out.
Don't be afraid to ask questions
Before booking the room, I asked how close is the property to a BTS station, if they have a reliable wifi connection and if there's refrigerator. You can also ask if there's a construction nearby, if they have washing machine that you can use or a laundry service nearby or if smoking is allowed in the property. Don't be afraid- just ask!
Be a responsible guest
You are staying in someone's residence. In short, you're a visitor. Before you do any action, always think how the homeowners would feel if you this or that? Be respectful with the rules, be extra careful with the items and the property itself and don't steal – just don't.
Be mindful of the extra charges
I was surprised when I saw that apart from the tax, there's also a 'cleaning fee' and they charged us everyday (the credits saved me from this). There are also some properties who would require you a safety deposit and some of the listings I saw demanded double the published rate. Be careful and read before pressing that Book button!
Don't forget to leave a review
If your host treated you well and you had a good experience, leave a positive feedback. The homeowners do give a testimonial about you too. Who knows, they might give you a discount on your next stay!
So far, my AirBnb experience had been great. I also have family and friends who prefer staying in properties listed on the site compared to staying in hotels or hostels (mostly couples and families). I also know some people who have listed their properties there and have mixed feedback.. One of the properties is Ataalaya in Alitagtag, Batangas, which is also a perfect venue for a garden wedding!
Are you curious now? Sign up now for an AirBnb account and get $30 off your first booking! Happy Travels!