Let's start 2017 right by planning your dream trip to Europe! If you're thinking of applying via the Norwegian Embassy, then you're in the right page!
So much positive vibes for an introduction, huh? As a Philippine passport holder, it is a constant guessing game whether a lodged application for a tourist visa in any first world country will be approved or denied. As for me, I was first rejected a visa for Sweden (via Norwegian Embassy), but thanks to the appeal option, I was granted 10 days stay in the Schengen area.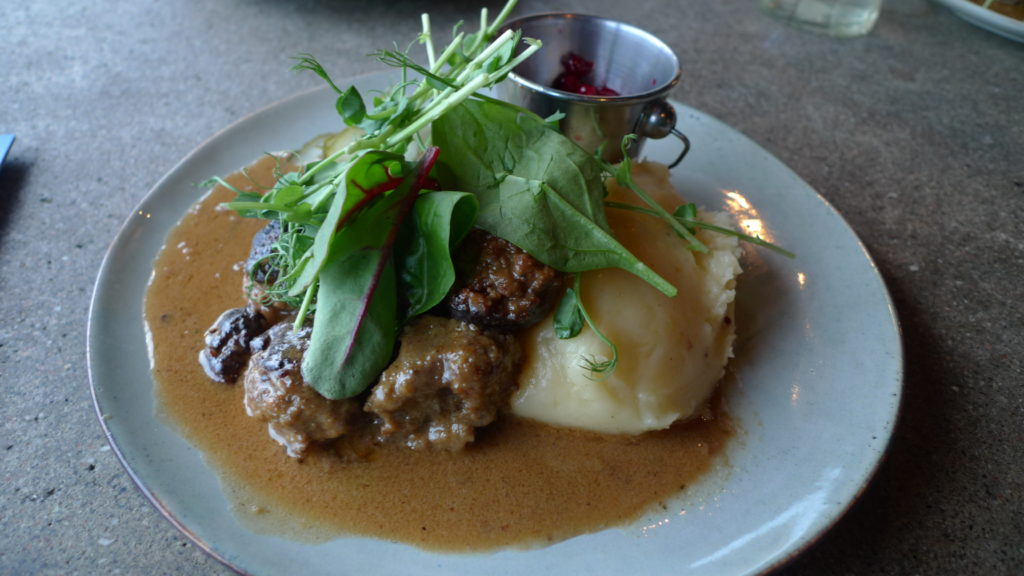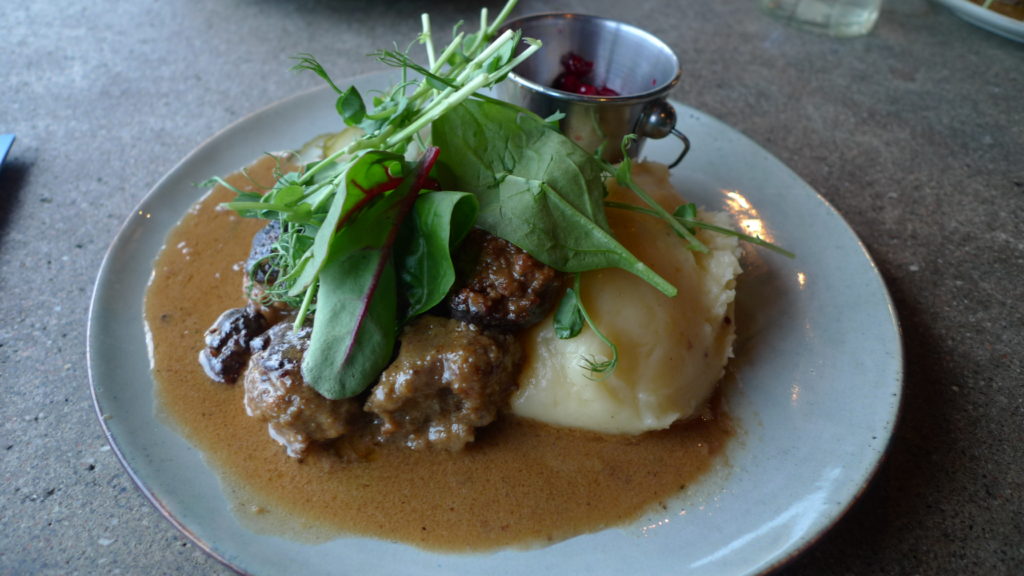 The Schengen Countries include Austria, Belgium, Czech Republic, Denmark, Estonia, Finland, France, Germany, Greece, Hungary, Iceland, Italy, Latvia, Liechtenstein, Lithuania, Luxembourg, Malta, Netherlands, Norway, Poland, Portugal, Slovakia, Slovenia, Spain, Sweden and Switzerland.
For this blog entry, I will focus on my personal experience applying for a Schengen visa with Sweden as my entry point via the Norwegian Embassy.
Norweigan Embassy in the Philippines handles applications for Norway, Estonia, Finland, Iceland and Sweden.
VISA FEE: 60 Euros or Php 3,600 to be paid online via credit/debit card.
IMPORTANT REQUIREMENTS FOR SWEDEN:
1. Cover Letter – It must be printed from the VFS Norway Application Portal and signed by the applicant. It has the receipt number which serves as the applicant's proof of payment.
2. Schengen Visa Application Form – It must be completely filled out and signed by the applicant.
This form must be downloaded and printed from the Application Portal.
3. One (1) passport sized photo with white background and not older than 6 months. Edited photos are not accepted. Paste your photo (do not staple) on the upper right corner of the Cover Letter.
4. Photocopy of Original Passport – Biopage and used pages (with visas and stamps). Original passport should be submitted along with the application. It should be valid for at least 3 months after departure from
Schengen Area. Valid passport must have at least 2 unused pages (if approved, the visa will be affixed on said page/s).
If visiting a relative , submit proof of relationship
Photocopies of NSO Birth Certificates/Marriage Certificates
If visiting a friend,submit his/her photocopies of passport with stamps including biopage to prove time spent together.  If both parties have spent time together outside the Philippines, both parties' passports with stamps should be submitted.
Original Copy of Invitation form no. 241011 – Completely filled out and signed by the inviting person
This form can be downloaded and printed from the Embassy's website.
Original Copy of Civic registration certificate (personbevis) of the inviting person
Photocopy of proof of sufficient funds of the inviting person/sponsor – three most recent payslips, pension statement, statement of account for the past three months
OR
Original Bank Certificate of the Applicant should be submitted if the inviting person will not financially support your stay. Applicant is required to have SEK 450/day. The requirement can be lessen if he/she already paid the lodging or boarding in advance or will stay with the inviting person in Sweden.
Photocopy of Roundtrip Airline Ticket Reservation – Do not pay for/buy the ticket until a visa has been granted.
Note: If the application is approved, the visa will be issued according to your roundtrip airline ticket reservation.
Photocopy of Travel Medical Insurance – can be bought from any insurance companies; should be valid in all Schengen States and cover the entire period of the person's intended stay or transit. The minimum coverage shall be EUR 30,000/ PHP 2.5M/USD 50,000.
SUPPORTING DOCUMENTS
Photocopies of Previous Passports for the past 3 years – biopage and used pages (with visas and stamps)
Photocopy of the passport of the inviting person/sponsor – if not a Nordic Citizen, submit a copy of recent residence permit.
Letter of invitation from your relative/friend
Photocopy of your Marriage Certificate (if applicable)
Photocopies of Birth Certificates of your children (if applicable)
If currently employed submit Certificate of Employment stating position, length of service, salary and duration of approved leave of absence, photocopy of company ID, and payslips for the last 3 months.
If self-employed:
a. Corporation – photocopies of SEC registration with attached present Articles of Incorporation and annual income b. Single proprietorship – photocopies of Business Name Registration Certificate from DTI and latest income Tax statement
If currently a student submit Certification of enrolment from the school & school ID. If you will be going on a holiday during summer or semestral break, submit a certification of reservation or certification of enrolment to prove that you are enrolled for the next school year/semester. If travelling during school year, a certificate of leave of absence from school should also be submitted.
Photocopies of documentation of own means/properties (if applicable)
Hotel bookings – if there are side trips outside Sweden
Here are the links for the specific requirements for  Sweden.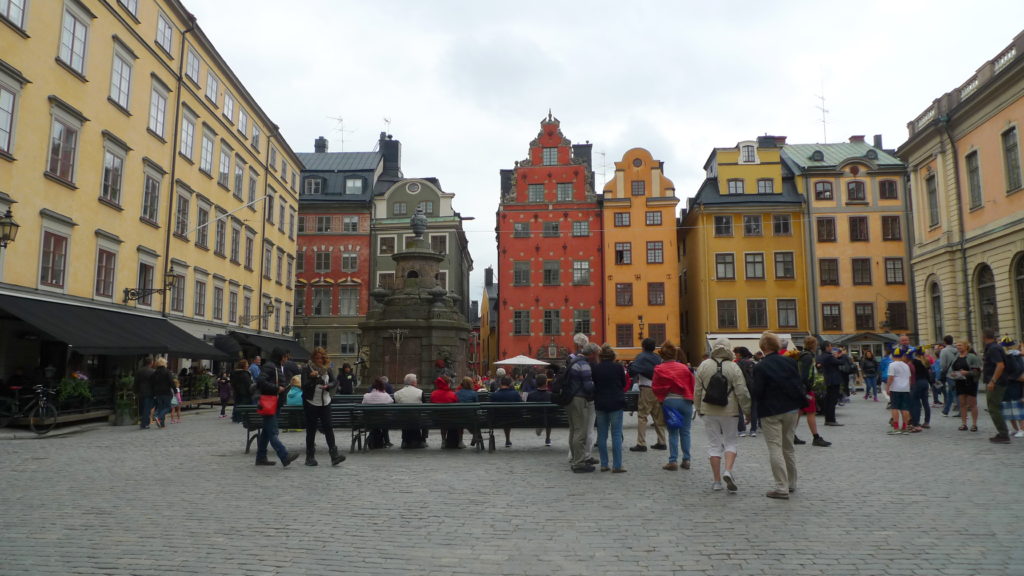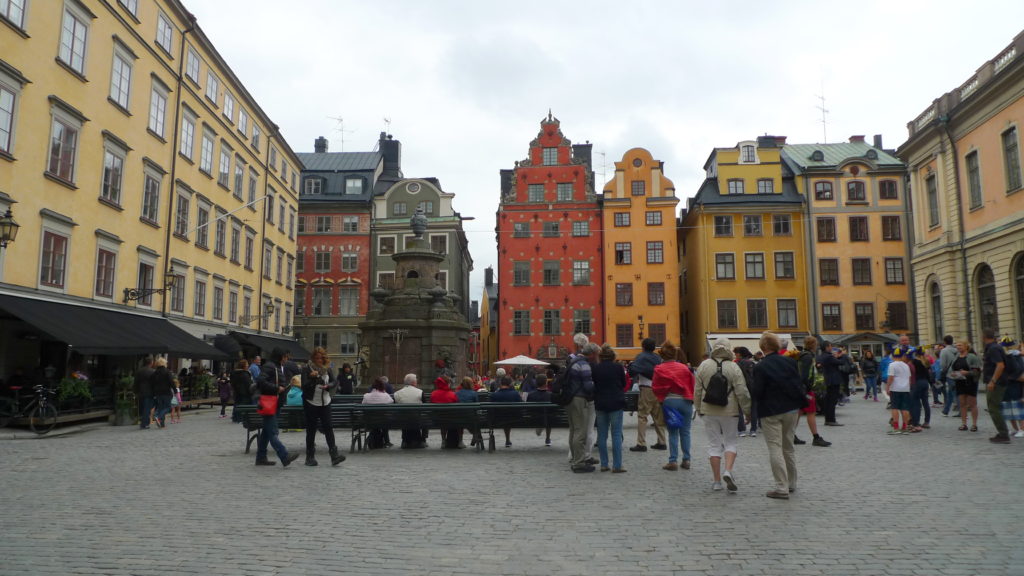 PERSONAL EXPERIENCE NOTES
VISIT A FRIEND/FAMILY OR TOURIST VISA: For my Sweden trip, I opt to apply with the Visit a Friend option since I also have a childhood bestfriend/distant cousin who lives and works there. He provided all the supporting documents I needed like the photocopy of his passport with biopage, visa and stamps, letter of invitation, invitation form no. 241011, personbevis, payslips for 2 months and some of our old photos together. I went for this option because I wasn't confident with my bank savings although based on experience, it might be easier if you go for the Tourist Visa option since the Visit a Friend option was one of the reasons why I was initially rejected.


HOTEL RESERVATION: If no one is sponsoring your accommodation, it is best for you to provide an online booking reservation. I booked a hostel in Stockholm via Booking.com (City Lodge Hostel), which is just five-minute walk from the Central Train Station. It is advisable to use Booking.com for online reservations because you don't have to pay in advance. You may also have the option to cancel your booking later on.
FLIGHT RESERVATION: They will only require you to present a tentative flight reservation. I got my Birmingham-Stockholm KLM flight reservation through a Dagupan-based travel agency for Php 350. Contact the nearest travel agency near you in order to get a much affordable rate. I end up booking a Birmingham-Stockholm flight through Lufthansa Airlines for the real flight.
TRAVEL INSURANCE: I got mine from Standard Insurance via Explore8 for Php 1,800. The price of the travel insurance depends on the duration of coverage. I availed the 30-day quote (35,000 Euro Coverage). I was in a hurry that's why I asked my friend Izah from Explore8 if she could send me a quote online. You can get a cheaper one by availing straight from Standard Insurance.
SUPPORTING DOCUMENTS: Honestly, I didn't have that much money when I applied for a Schengen visa. I computed the required cost per day (SEK 450/Day or PHP 2,511/Day). Apart from my payslips for the past six months, I also submitted my bank certificate, ITR for 2014 & 2015 and some receipts of my Paypal transactions.
SUBMISSION OF DOCUMENTS
Applicants are required to show up in person at VFS Global – Manila. Make sure to be there in time for your scheduled appointment.
The VFS staff will only ask you a few questions related to your purpose of visit and how long you're planning to stay. They will also double-check your documents before they submit it to Norwegian Embassy for review. Since there's no interview, the officer-in-charge will decide based solely on the papers you've submitted.
In some instances, they might contact you again to submit additional documents or in case you were rejected and you want to lodge an appeal like I did.
The decision was made just two days after my application. I was initially denied a visa, but I sent an appeal letter explaining my side and submitted the additional documents they requested. I was granted a 10-day Schengen visa in two days. I was asked to visit the Office of the Norwegian Embassy this time.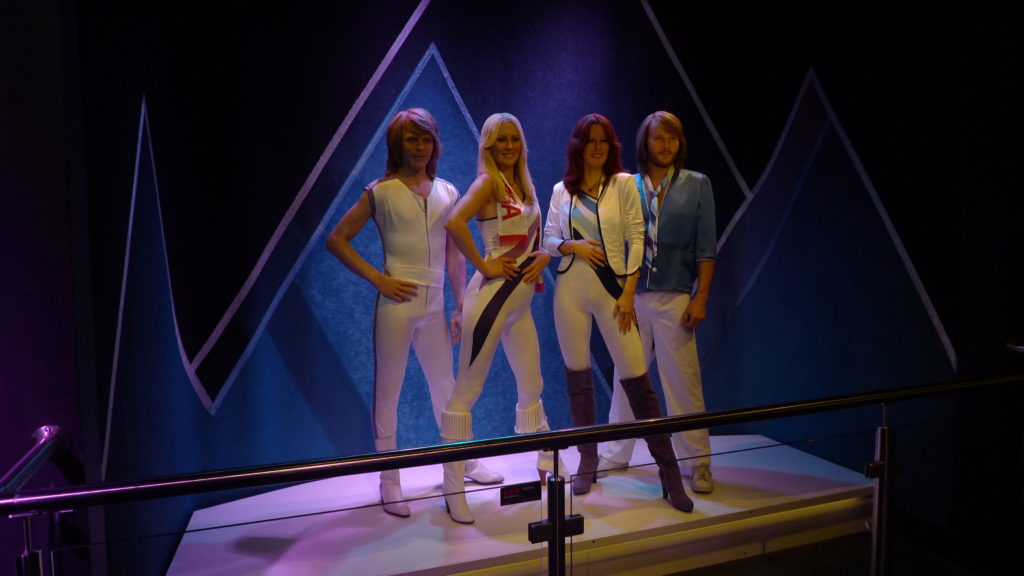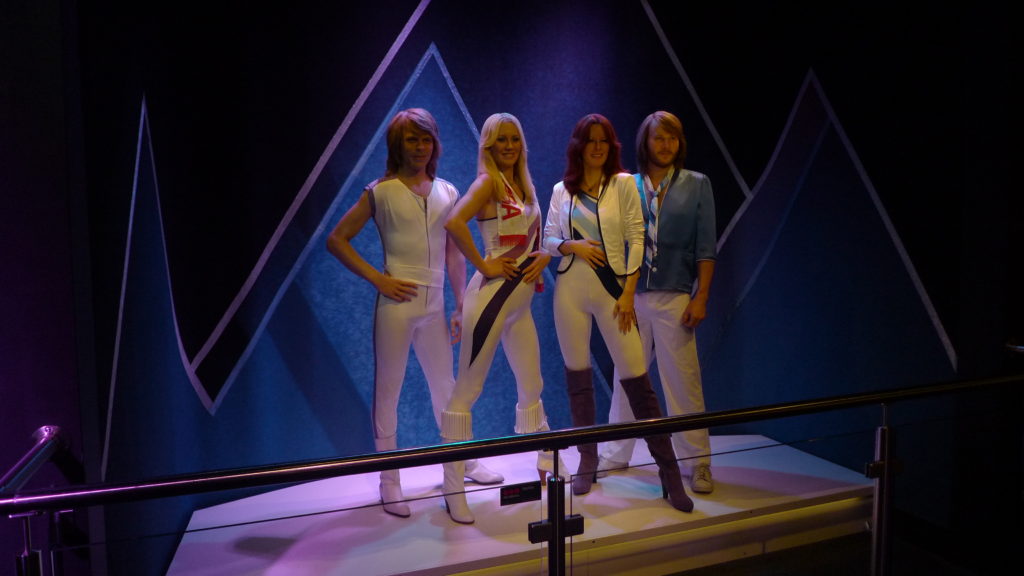 Why did I choose Sweden as my entry point? ABBA! Haha 😀 I wanted to attend mainly for TBEX Sweden and I didn't risk adding other destinations on my application since I don't have enough funds to explore more in the Schengen area. For more information, I suggest that you read The Poor Traveler's Schengen visa application FAQ post.
There you have it! I hope that in a way, this post inspired or helped you on your upcoming Europe trip! I want to explore more places!
NOTE: If you're planning to visit multiple Schengen countries, I suggest that you visit The Poor Traveler's Schengen visa application FAQ page!
IMPORTANT CONTACT DETAILS:
VFS Office Address:
Norway Visa Application Centre
Ground Floor, Ecoplaza Bldg.,
Don Chino Roces Ave., Makati City, Metro Manila
1231 Philippines
Email: info.noph@vfshelpline.com
Helpline: +6327904902
Website: http://www.vfsglobal.com/norway/philippines/
The Royal Norwegian Embassy in Manila
12th Floor, Del RosarioLaw Centre
21st Drive corner 20th  Drive
Bonifacio Global City, 1630 Taguig City, Metro Manila
Contact the Embassy
T: +63 (0)2 317 2700 / +47 23 95 47 00
Visa Section
T: +63 (0)2 317 2778 / +47 23 95 47 78
(Mon-Thu, 9:30 AM – 11:30 AM)
TOURIST VISA APPLICATIONS TO SWEDEN FROM THE PHILIPPINES (UPDATED 2019)
Effective May 1, 2019, all visa applications for less than 90 days from the Philippines to Sweden should be submitted at VFS Global in Manila and Cebu. The visa applications are then sent to the Embassy of Sweden in Bangkok for decision. A decision to your visa application will normally be available within 15 working days. The Embassy of Sweden in Bangkok strongly recommends applicants to apply 3 months prior to intended date of departure.
VFS Global Manila
Address: Ground Floor, Ecoplaza Building
Don Chino Roces Avenue, Makati City
Metro Manila 1231, Philippines
VFS Global Cebu City
Address: Unit 503, 5th Floor, Keppel Center,
Samar Loop cor. Cardinal Rosales Avenue
Cebu Business Park, Cebu City 6000 Philippines
For inquiries please contact the Embassy of Sweden in Bangkok
Phone: +66 (0) 2 263 72 11
Email: visa.bangkok@gov.se
Address: 20th Floor, One Pacific Place
140 Sukumvit Road between soi 4 and soi 6
Bangkok, Thailand
Click on the link for further details https://www.swedenabroad.se/…/visiting-sw…/apply-for-a-visa/