INDONESIA is one of the few countries in Southeast Asia that I've been wanting to visit. I almost went last year for a travel-related seminar, but didn't push through. My Indonesian friends have been convincing me to go. Can you guess which place I will prioritize? BANDUNG!
If you want to go for an all out Indonesian experience, head first to Bandung in Jakarta where the food is superb, attractions are awesome and shopping is fun!


First stop, about two hours from Bandung is the Kawah Putih, which is famous for it's stunningly beautiful sulphuric lake from an active volcano. Known for its chilly temperature and infamous for its glaring white surroundings, this area has been one of the favorite attractions to both local and foreign visitors. Literally a feast for the eyes, visitors are welcomed with turquoise colored lake and haunting skeletal trees. Here you are transported to a wonderful place as if it is a movie set. You can experience the cooling effect of the lake while being engulfed by the natural environment. This place can be explored in less than an hour. Don't forget to bring proper sun protection – umbrellas, caps and sunblock will be of a great help. If you can't take the smell of sulphur, then bring a mask.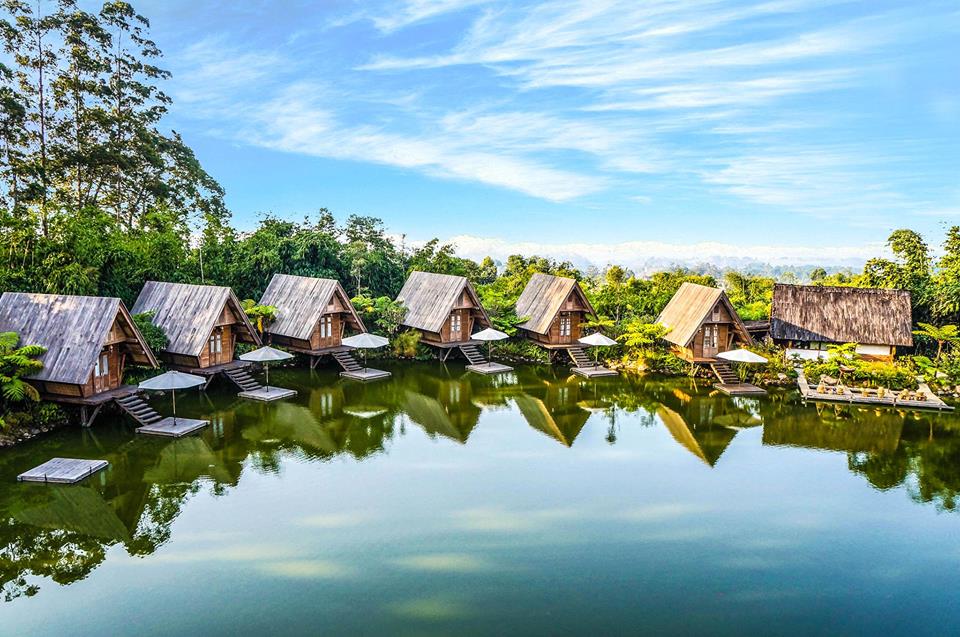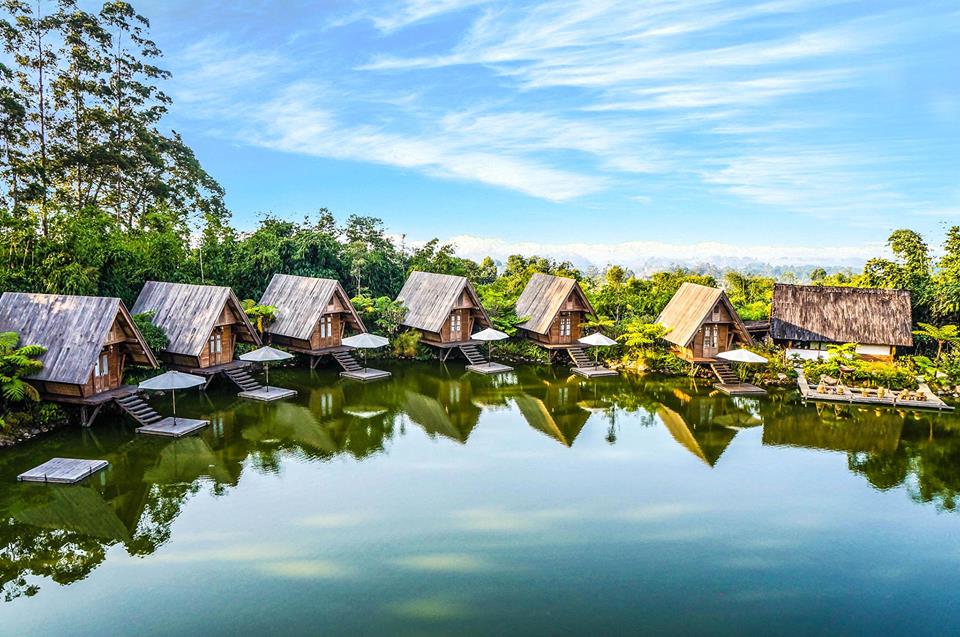 If you have kids with you or just want to sit back and relax, visit the Dusun Bambu, a family leisure park at the foot of a mountain. Here, you are welcomed by a giant bamboo structure in the main gate. No need to worry if you do not want to walk too far as this place offers a shuttle that will carry you to the heart of the park while being treated to beautiful surroundings. When you get hungry, a must try is the Café Burangrang inside the park. Aside from the appetizing food, you are given one of the best views while dining.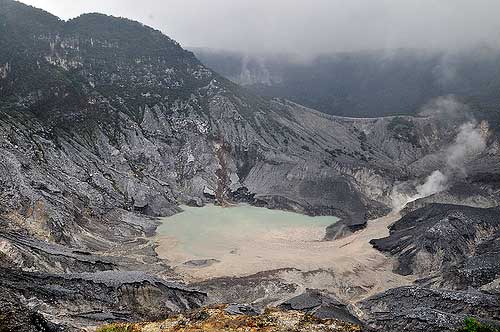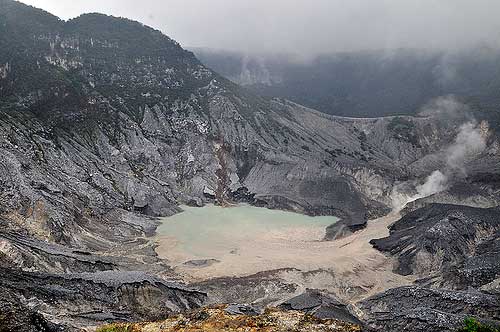 Finally, to bring out the adventurer in you, visit Tangkuban Perahu. It is an active volcano and you can go around the crater while watching white smoke coming from the area. Relive the local folklore by finding the "overturned boat" and ask your guide to relay the wonderful legend that surrounds the crater. If you had your fill of the view, grab some souvenirs and handicrafts from the rows of stores lining the top of the crater.
Make your trip to Bandung comfortable by staying at V Hotel – Bandung. Book directly at Traveloka.com!
TRAVEL TIPS
Dress appropriately. If you are visiting a mosque or a temple, dress discretely. Respect the dress codes for each place you go to.
Have an umbrella, cap or sunblock at hand. The heat can be stifling and prevention is better than cure. Lather up with sunblock prior to leaving your hotel to avoid that painful burn.
Have the calling card of your hotel. It comes in handy if you get lost. Show it to your cab driver for easier directions.
In terms of shopping, bargain respectfully. Do so with a smile and proper attitude of please and thank you. Remember not to push it though, these people has to make a living too.
Prepare cash. Some of the areas do not accept card so it is best to have smaller local bills with you for faster and easier transactions.
Have you been to Bandung, Indonesia before? Share some travel tips!