What is your ideal wedding?
When you're in your mid-twenties, topics related to getting married, planning a wedding or attending a wedding is normal. Three of my closest friends got married already (Hello Ruby, Lecel and Ada!) and I have to admit that sometimes, I think of the what ifs then just snap back to reality.

Destination Wedding is a popular option nowadays especially for couples who want to really make their ideal ceremony happen – in a beautiful place where only the people who truly matter to the Groom and Bride will attend. Planning your wedding? Take a look at these inexpensive table runners you can choose from on this site and start decorating.
I was lucky to be invited last December in a relative's wedding. We're not really that close, but the few moments we spent together were all good and full of laughter!
Together with my grandparents (yes, my grandpa still drives at the age of 80!), we drove from Metro Manila to Bagac, Bataan. It wasn't an easy trip because it is our first time in more than a decade to visit Bagac. The map printed from the website and the small, paasa road signs don't help much. You really need to concentrate in order not to get lost.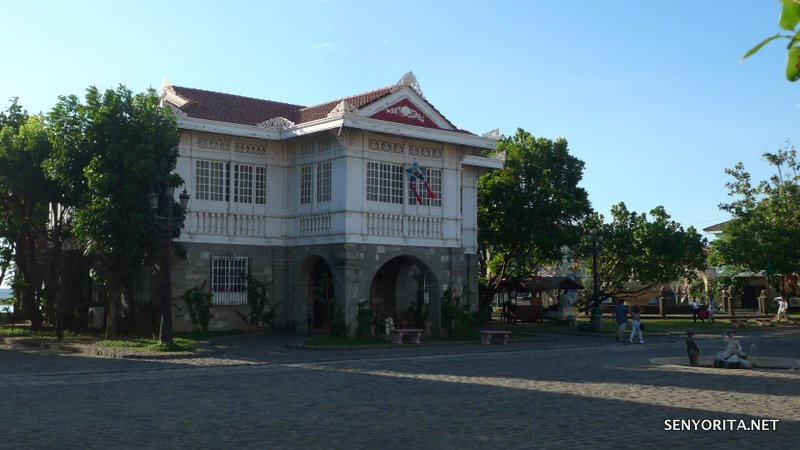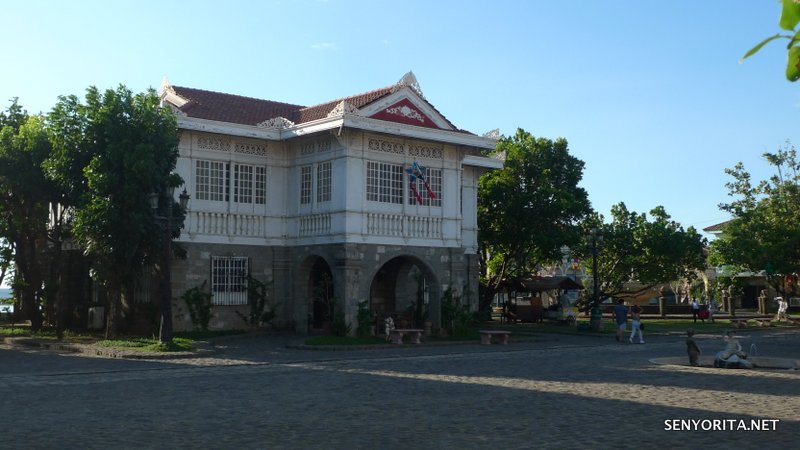 We arrived safely. The staff helped us with our luggages. I'm glad that I did join this trip not only for leisure purposes, but in order for me to guide my grandma who encountered some difficulty walking in the Cobblestone pathways.
Just in time for Doble Kara, the favorite afternoon telenovela of my Lola.
So this is our room!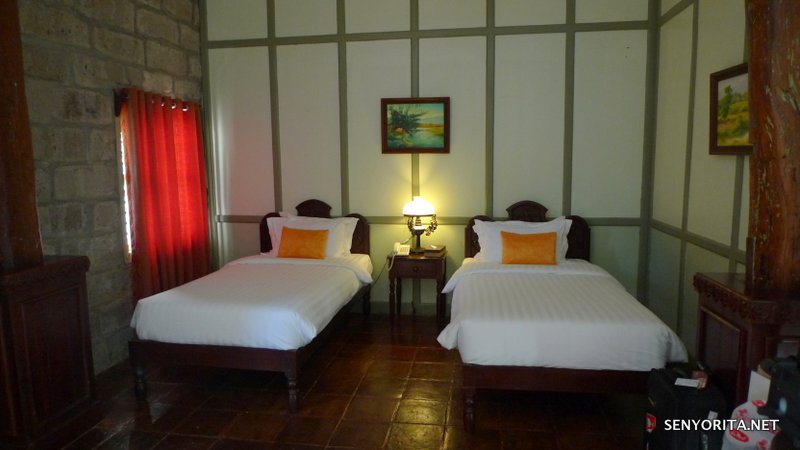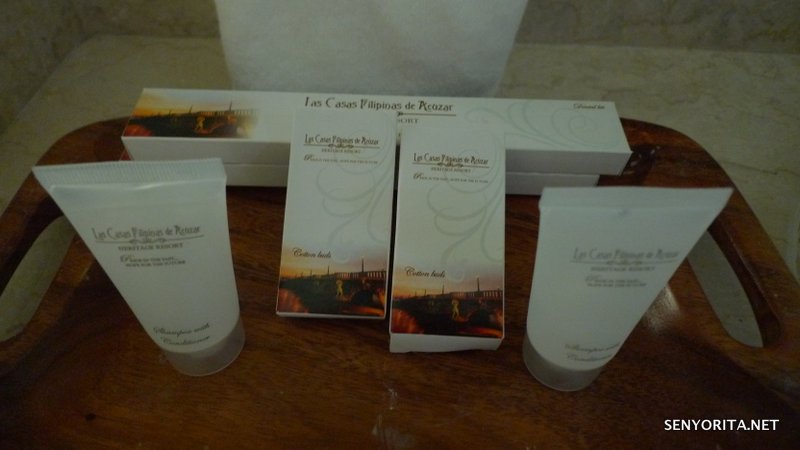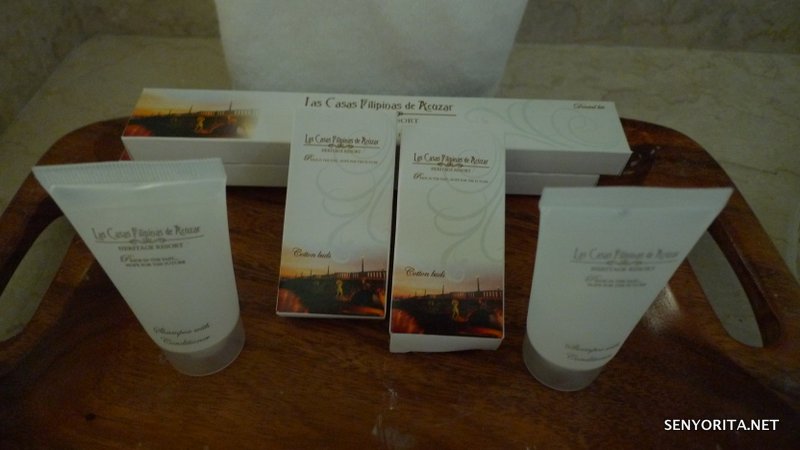 I went out to get my welcome drink (sago't gulaman), took a few photos and went back to the room for an obligatory Facebook status update.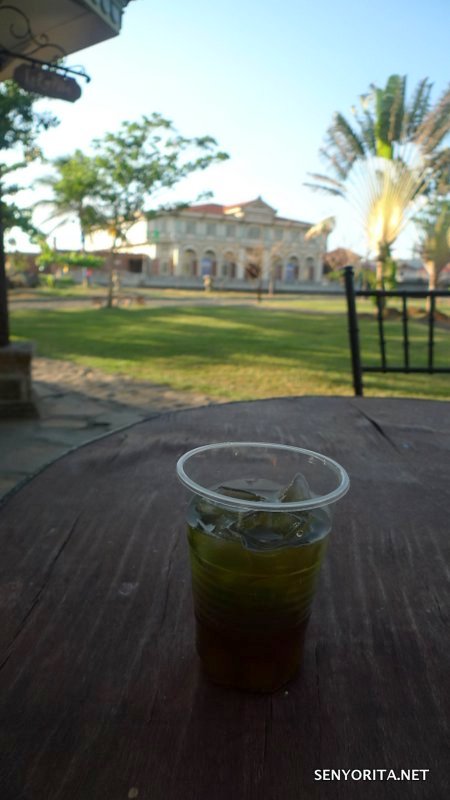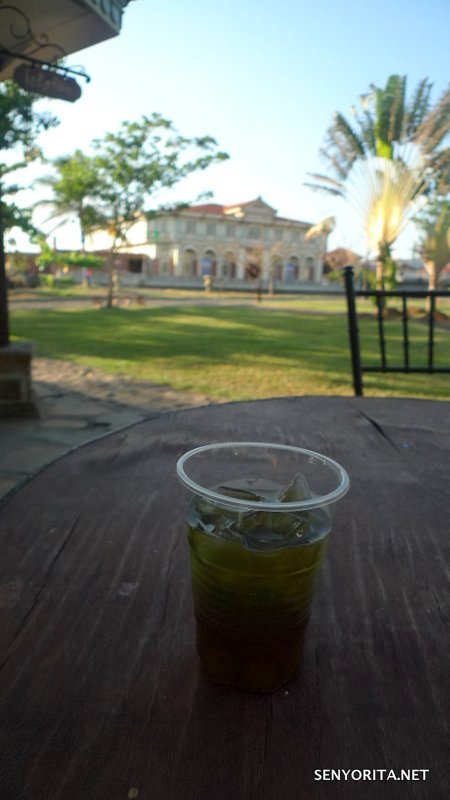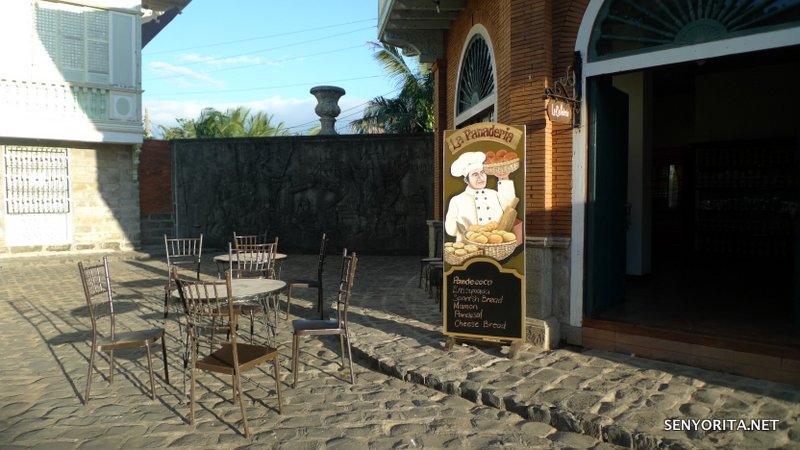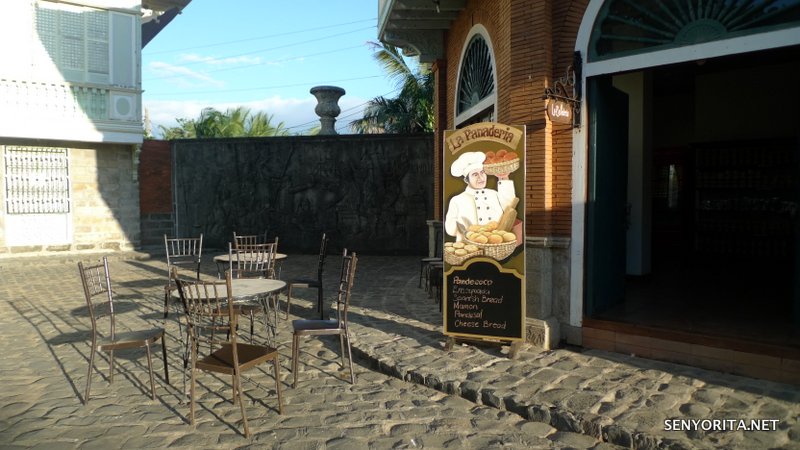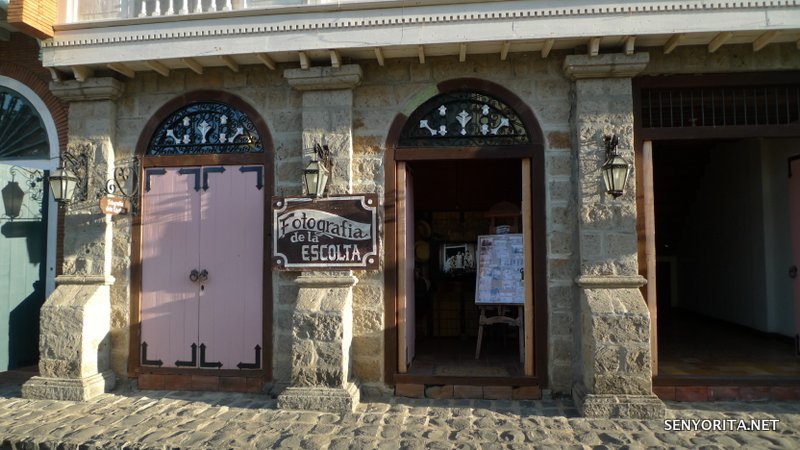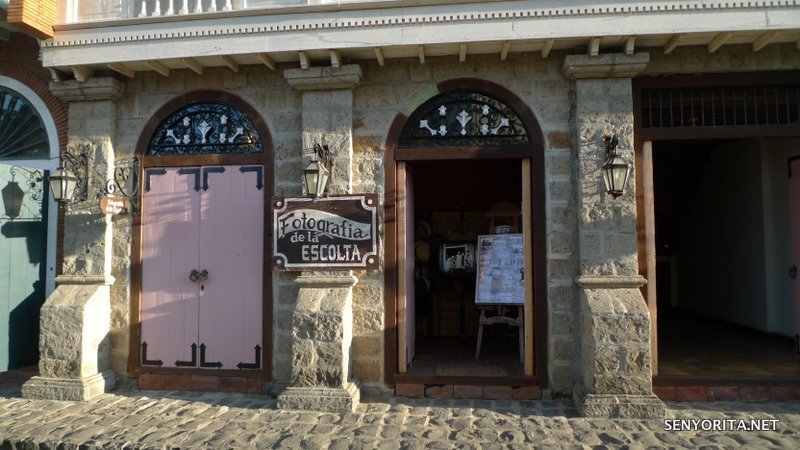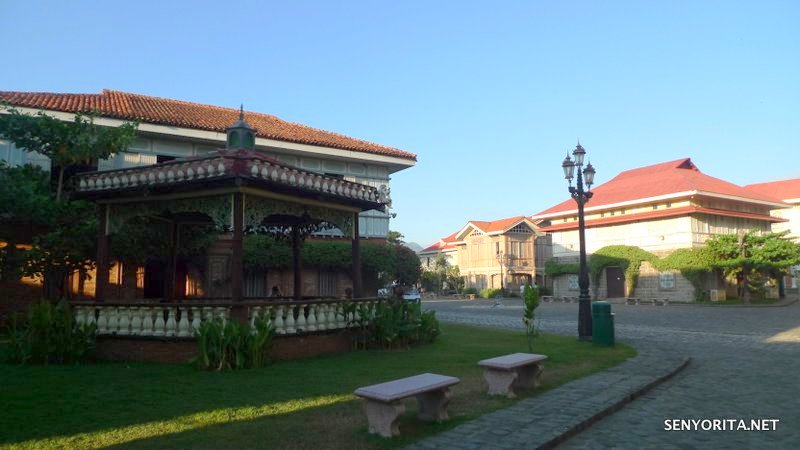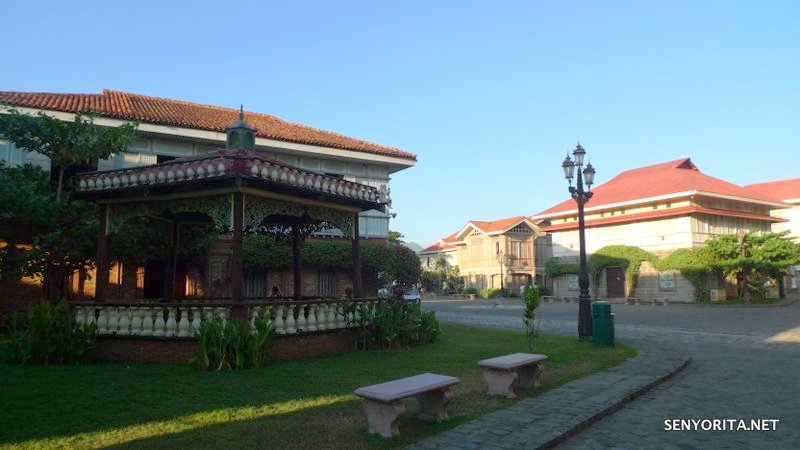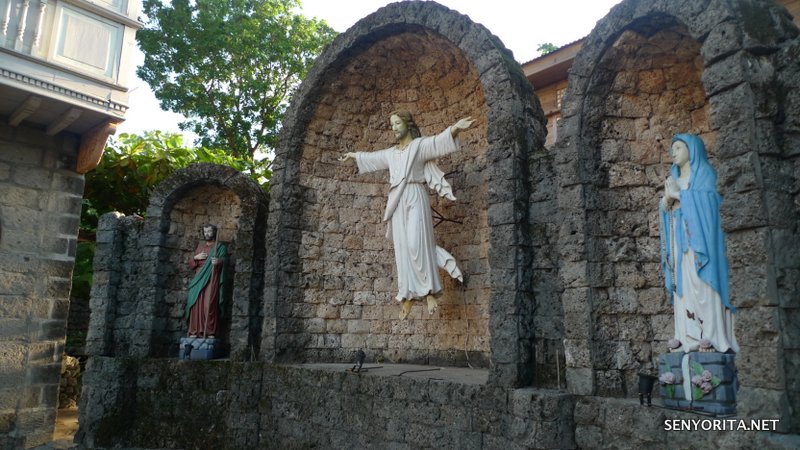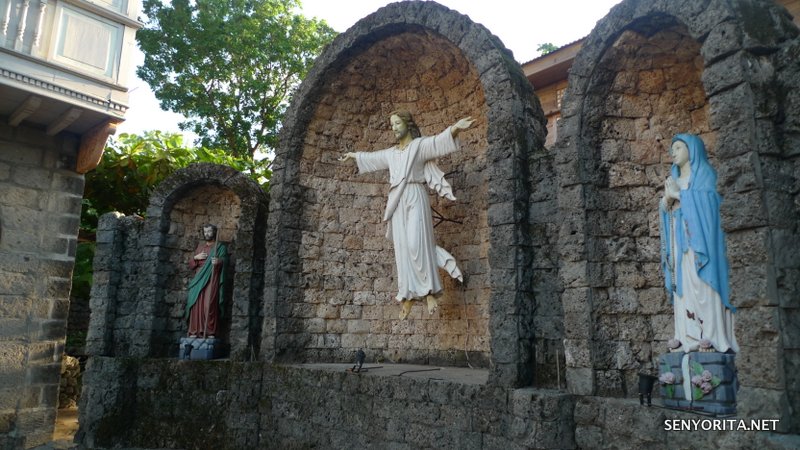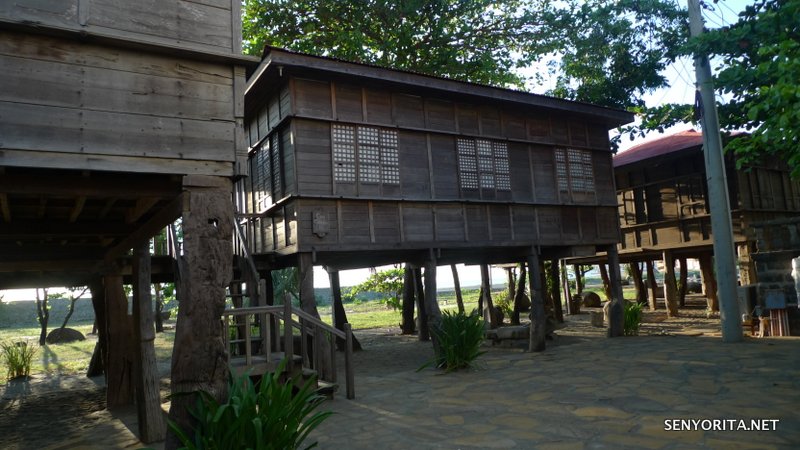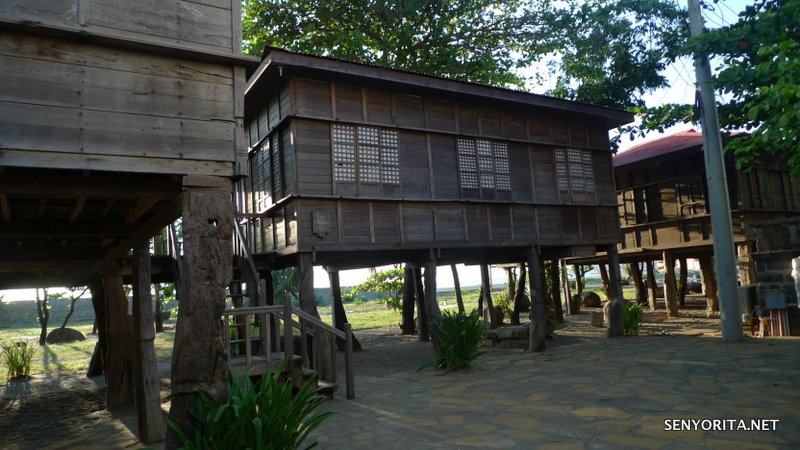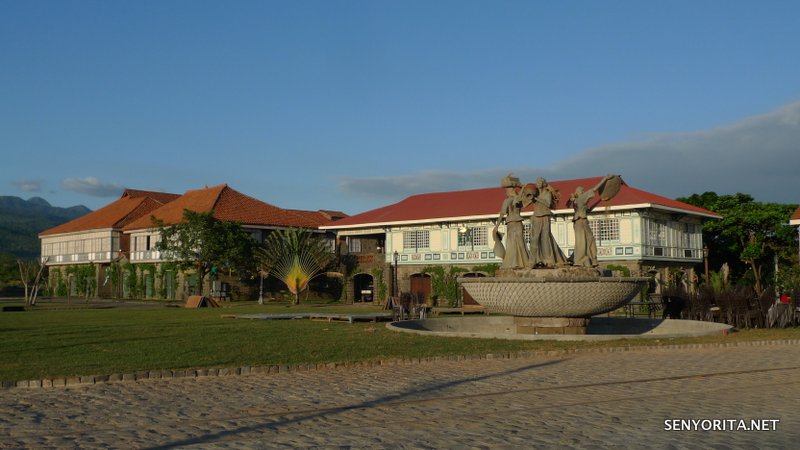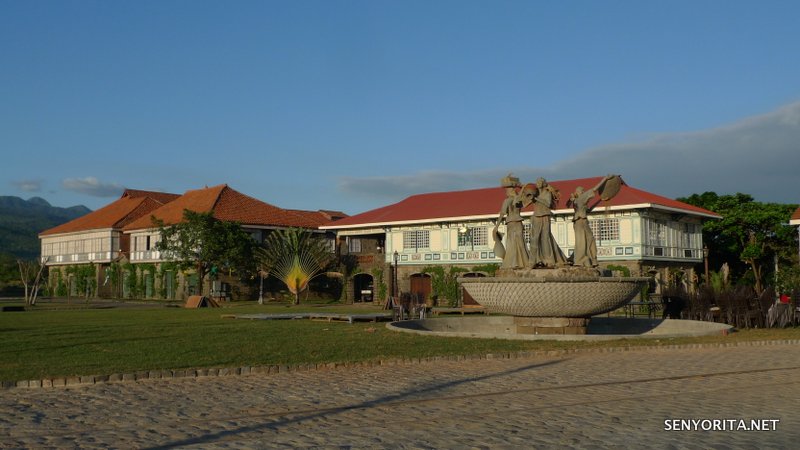 I woke up just in time for dinner! Guests only have a few options. That night, we decided to visit the Italian Restaurant called La Bella Teodora. Perfect for romantic dates, huh?
My grandparents didn't bother to wake me up for breakfast the next day. They need some quality time together 🙂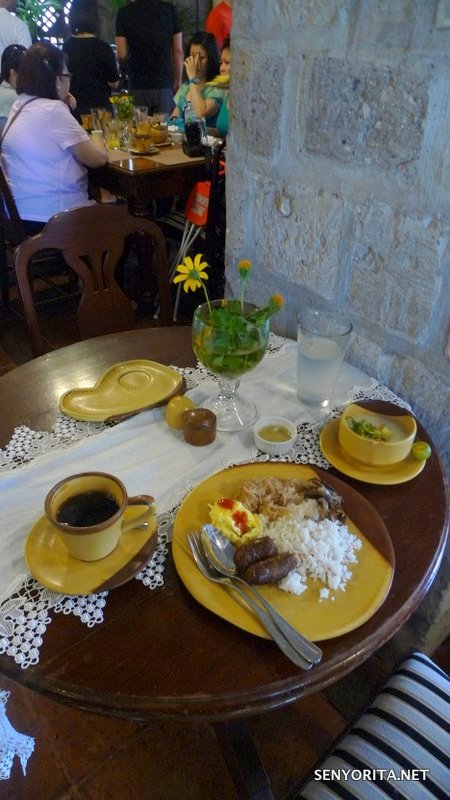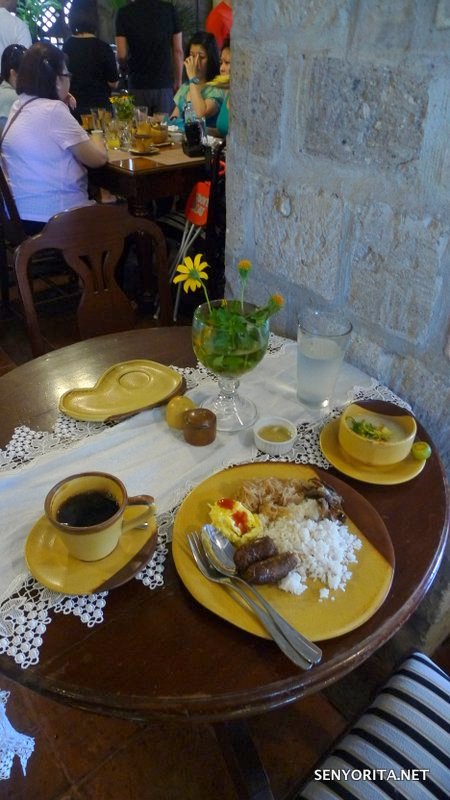 That morning, I ate breakfast alone while I'm surrounded by big groups or couples, who I predict are also attending the wedding. Was I lonely? Not really. It only means that I am given the freedom to concentrate with the buffet breakfast 😛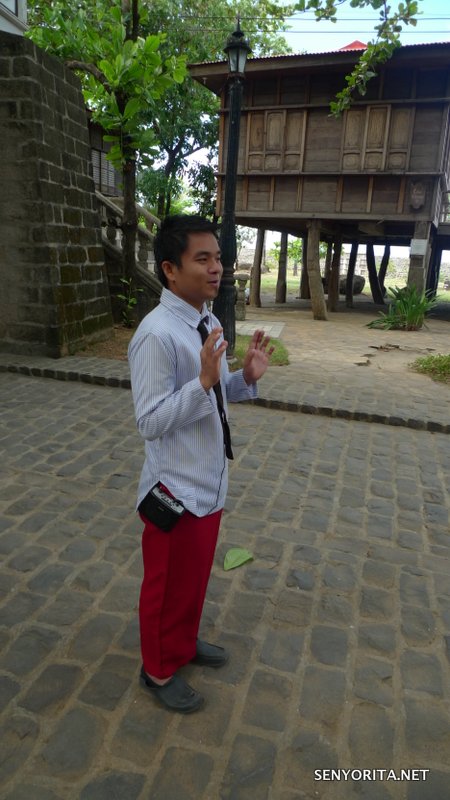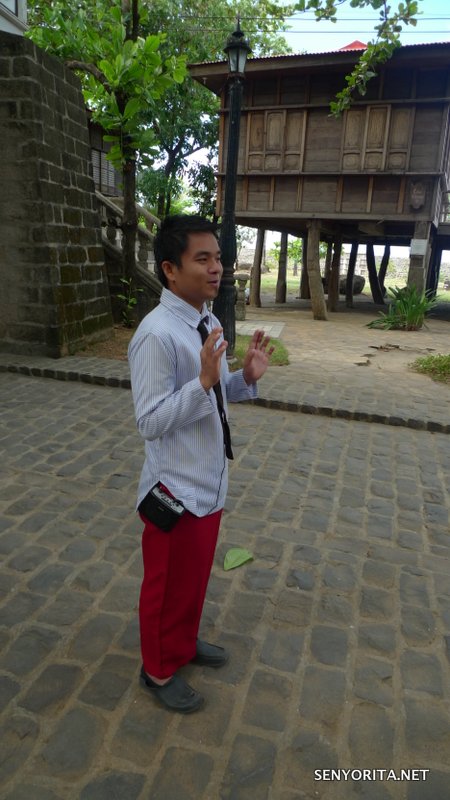 I decided on impulse to join the historical tour that morning. The heritage guide assigned to us who delivered trivias in a balagtasan way was really patient and lively. Through this tour, I learned interesting facts behind the original houses.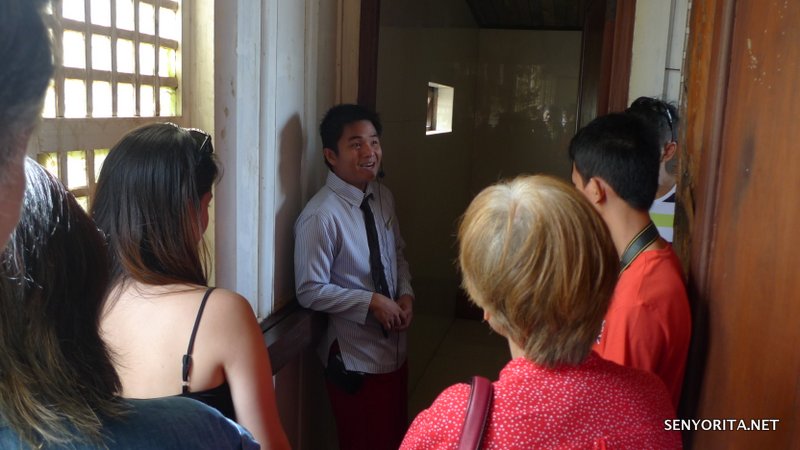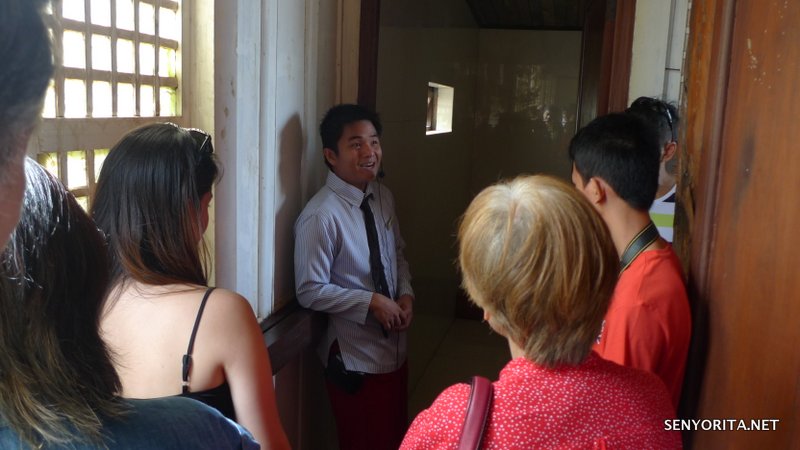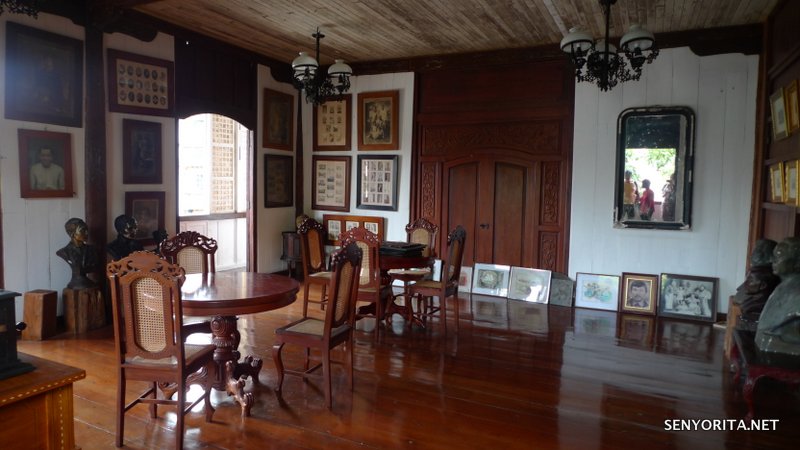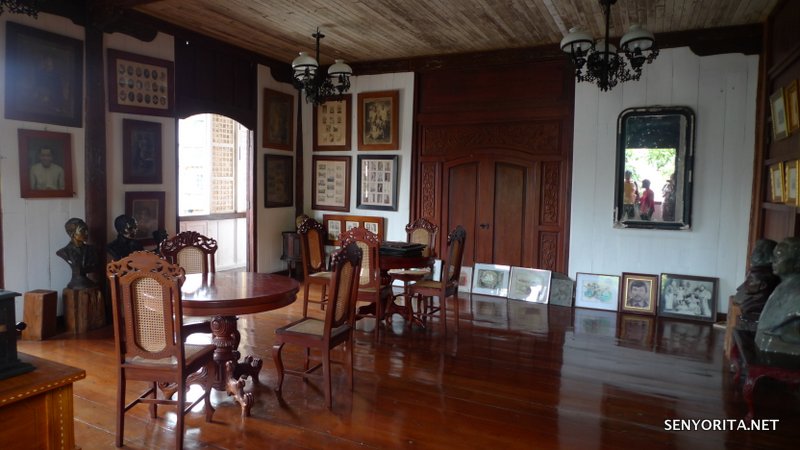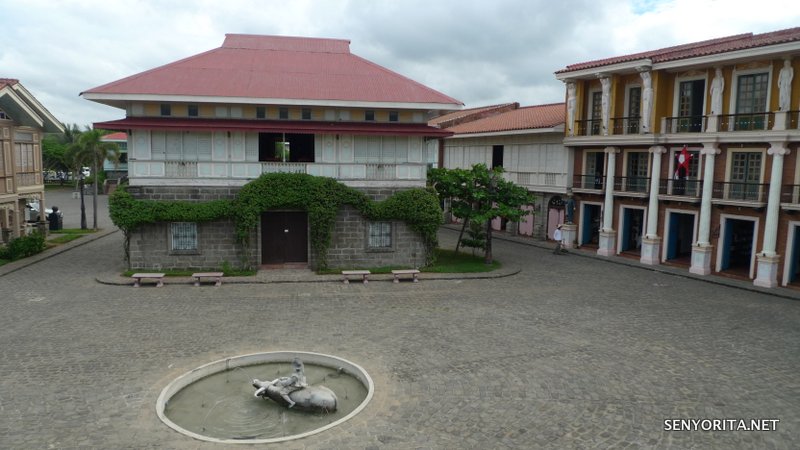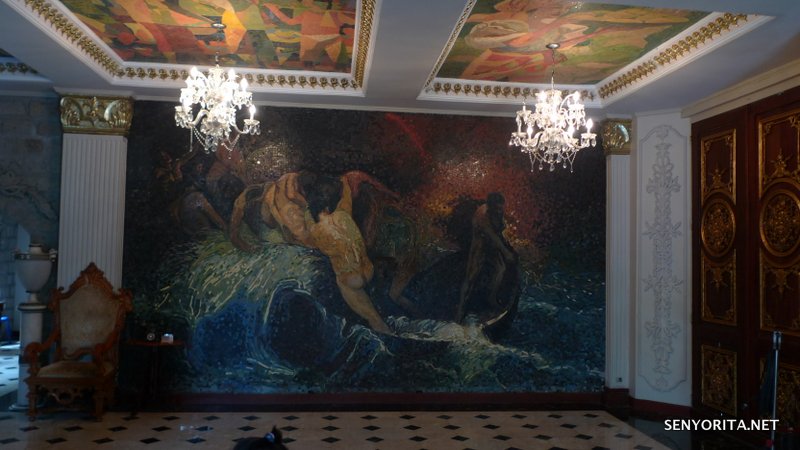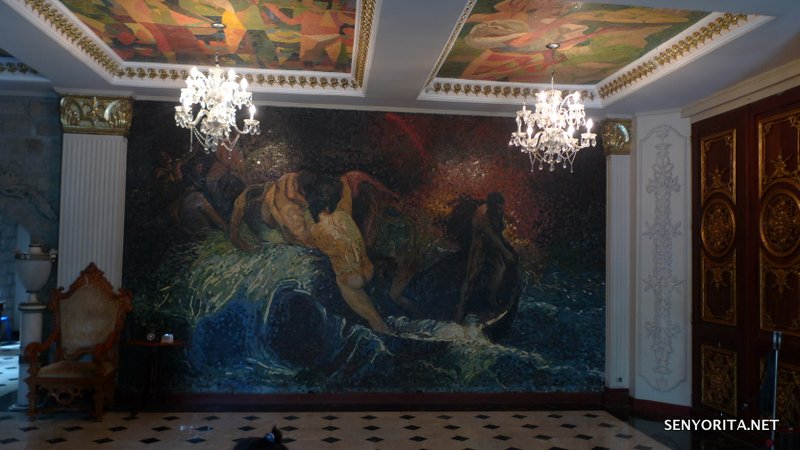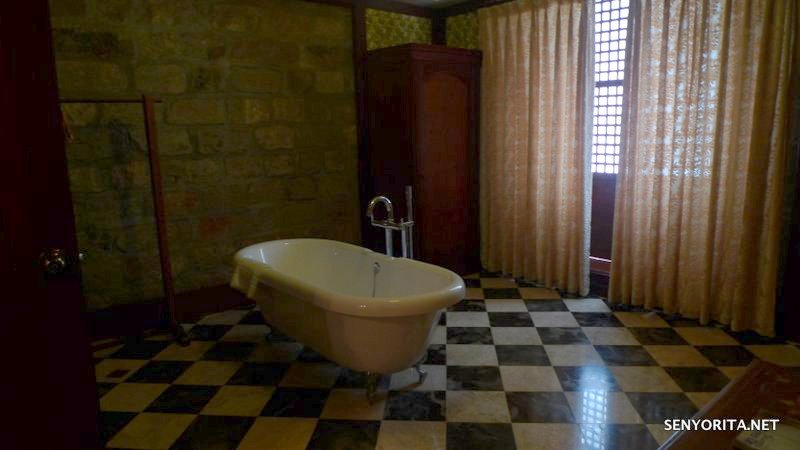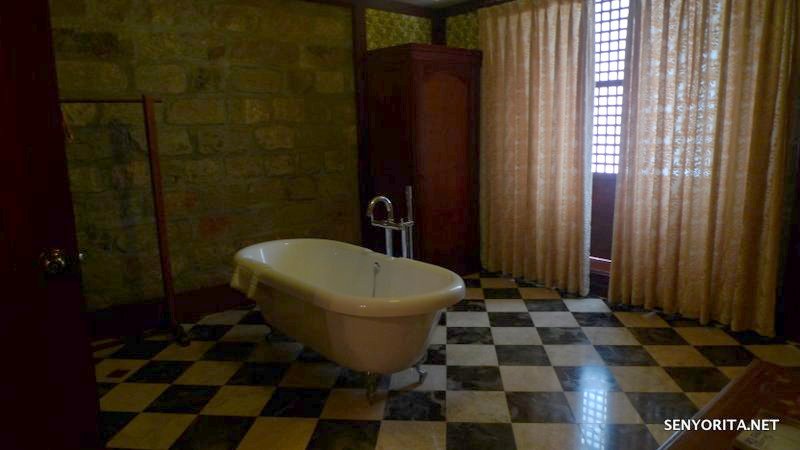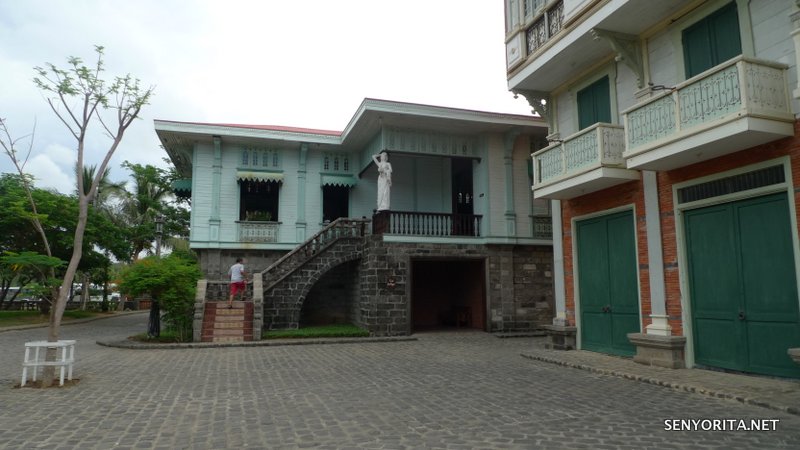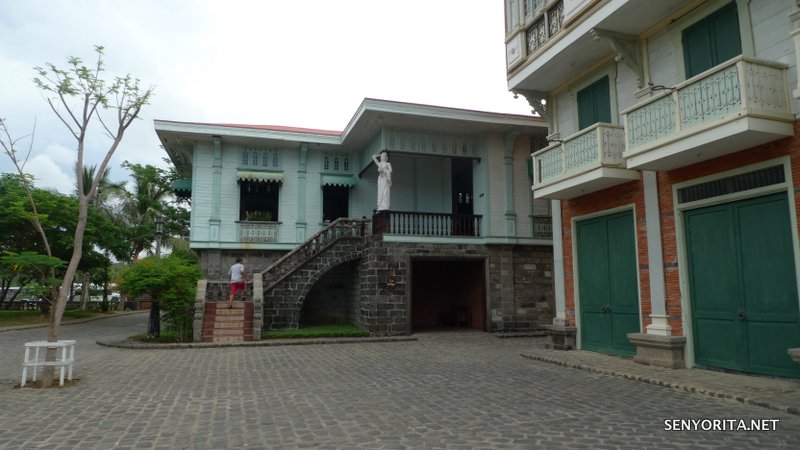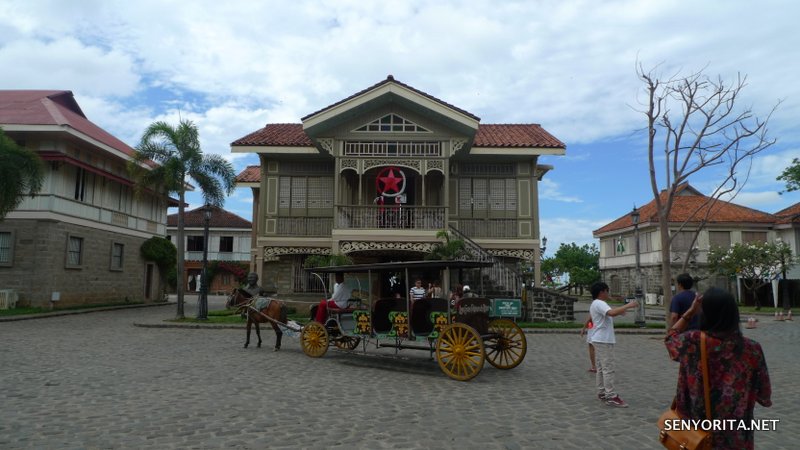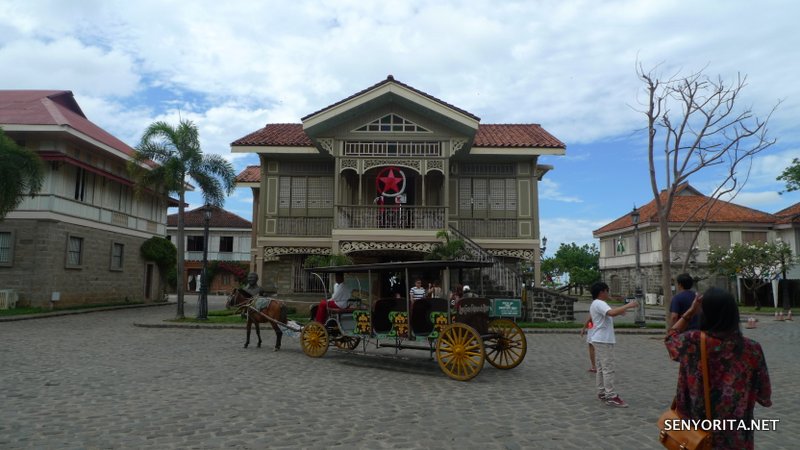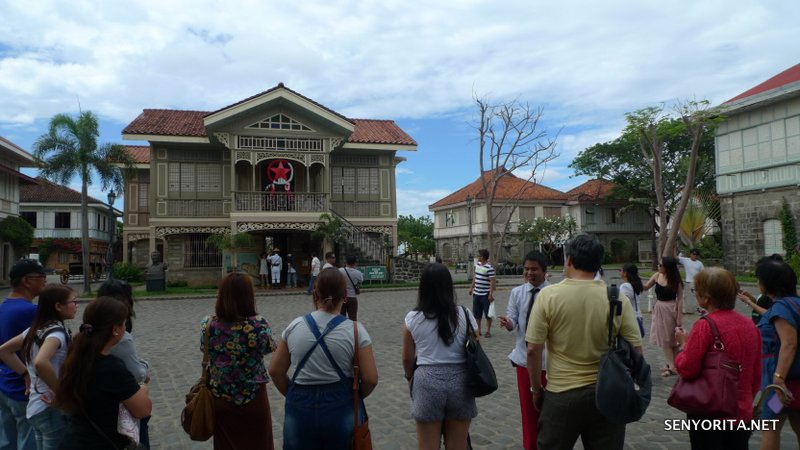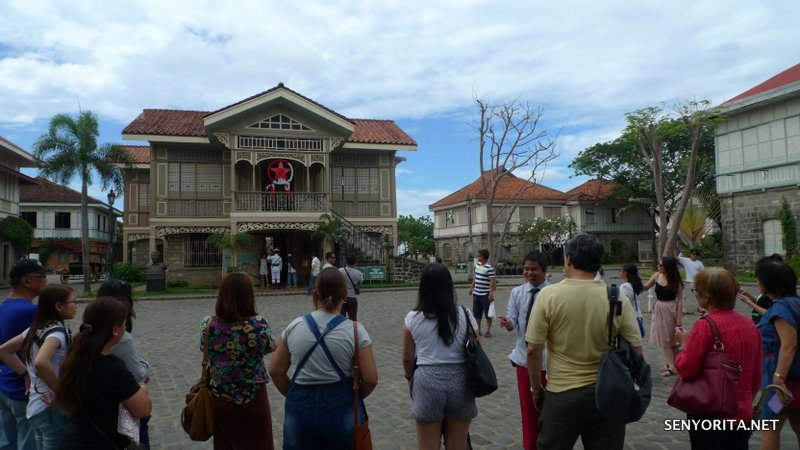 I know for a fact that a lot of people were against the idea of moving some of the heritage houses elsewhere, but in my opinion, I'd rather rescue these structures and restore them for the next generation to appreciate. I still know the feeling as a kid visiting Nayong Pilipino and being in awe with the replicas of some of the known destinations of the country. I guess kids who are into architecture and Philippine history will have the same sentiments. This is just my opinion. 🙂
I ran towards our room in time for lunch and for a change, we ate lunch at Cafe del Rio.
Now for the wedding: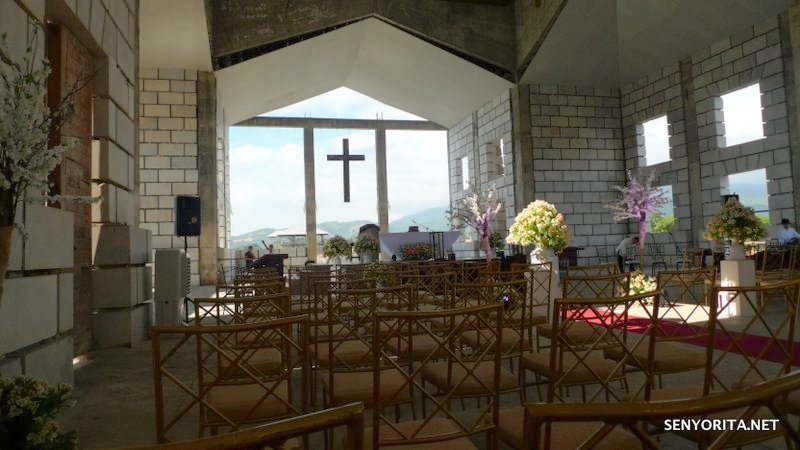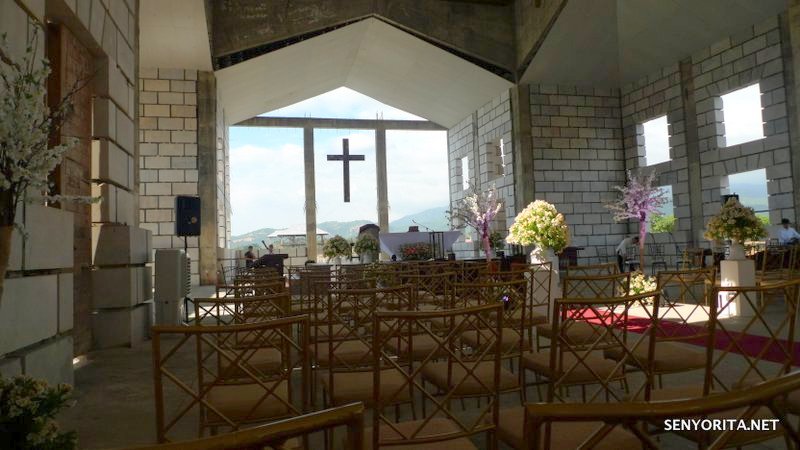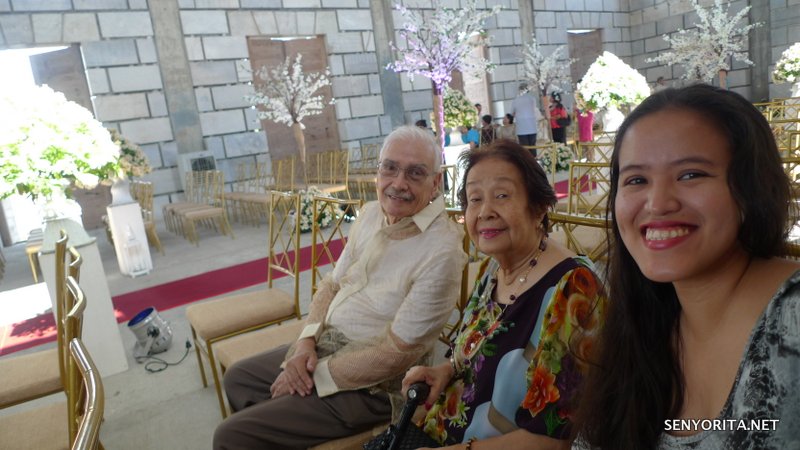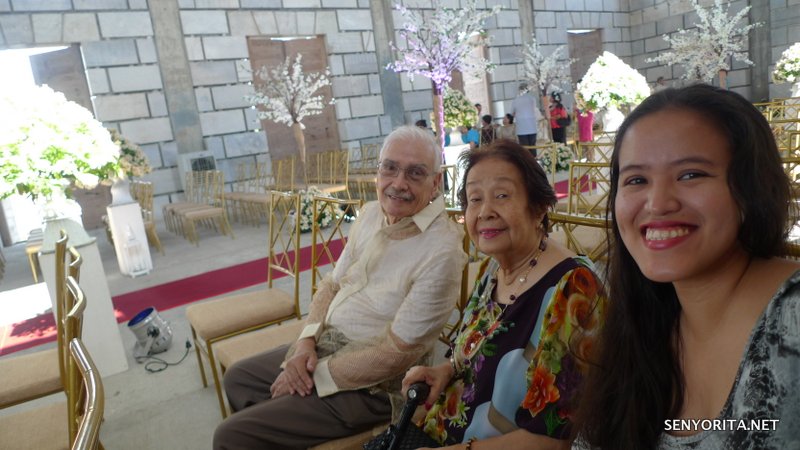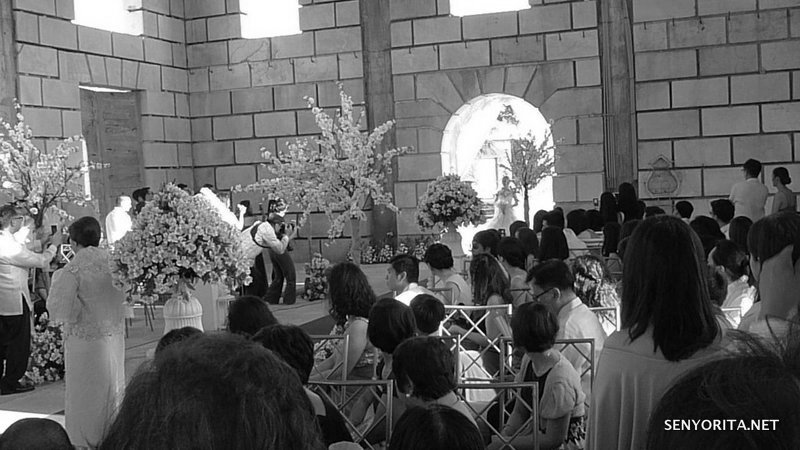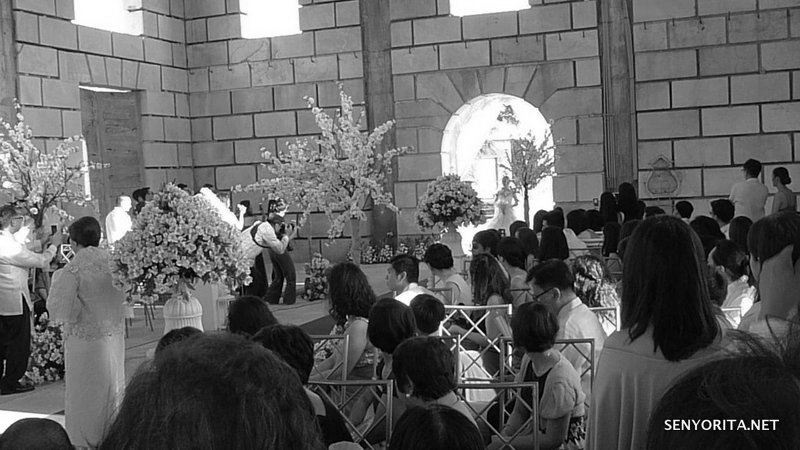 No words can best describe the wonderful wedding I witnessed. The ceremony was emotional (in a good way), everyone was happy for the Bride and Groom, the special dance presentation, the fireworks (yep, fireworks!), the reception (food! haha), the opportunity to meet new people and catch up with relatives, the messages, slicing of the cake, special song numbers and an OPM icon who turned out to be good friends with the groom rendered a special number when I was back in the room. Wah.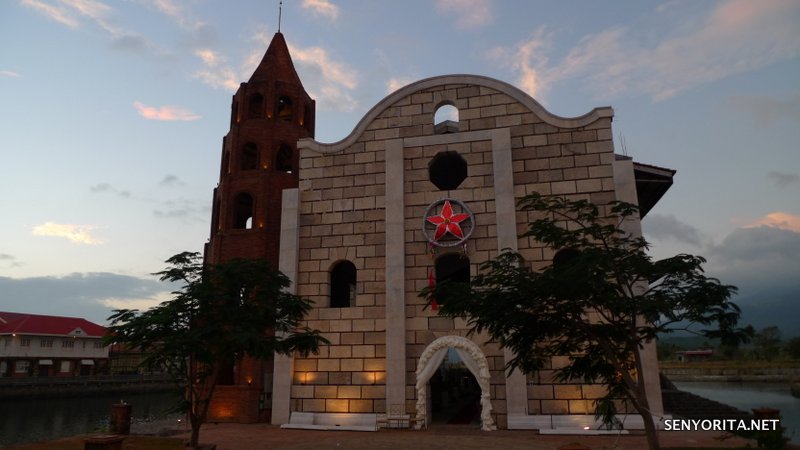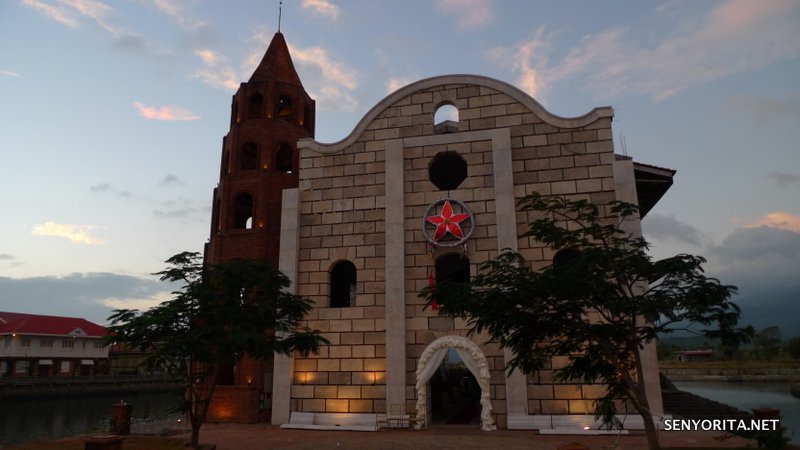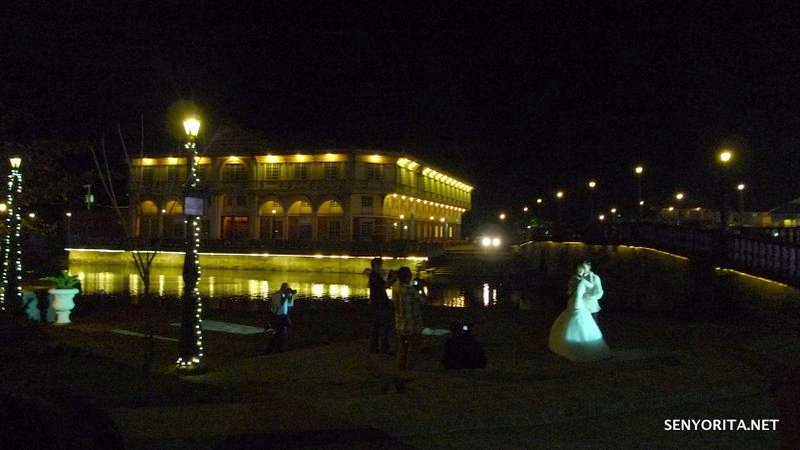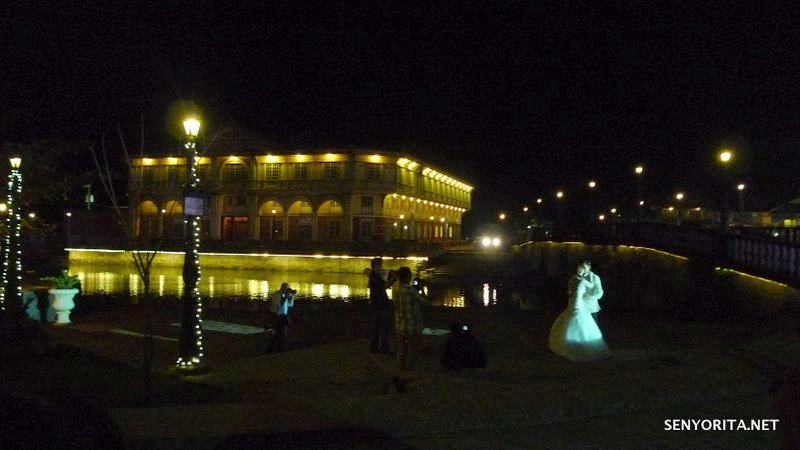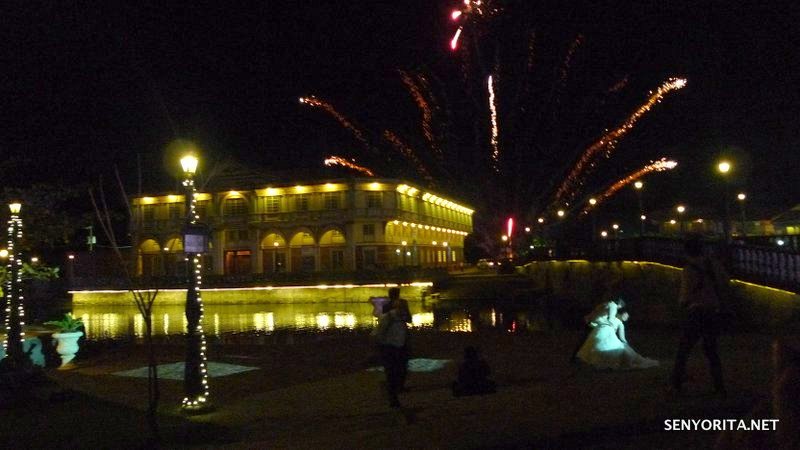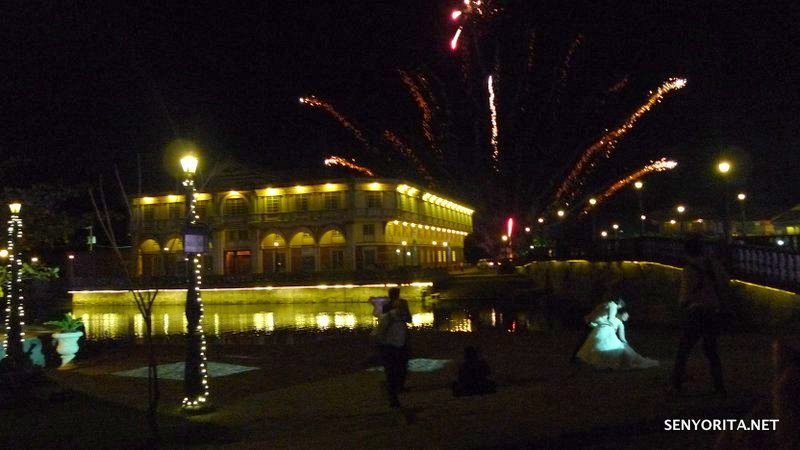 Honestly, I didn't maximize my stay in Las Casas Filipinas de Acuzar despite the fact that I stayed there for 3 days and 2 nights. I wasn't able to swim on the pool or the beach, didn't meet any of the artisans behind the sculptures, missed the cultural show and never made it inside the Hotel de Oriente Convention Center. Why? My grandparents are my priority and I'm here to attend a wedding of a relative. Family first. Always.
Here are some tips and advice for those who are planning to visit Las Casas Filipinas de Acuzar: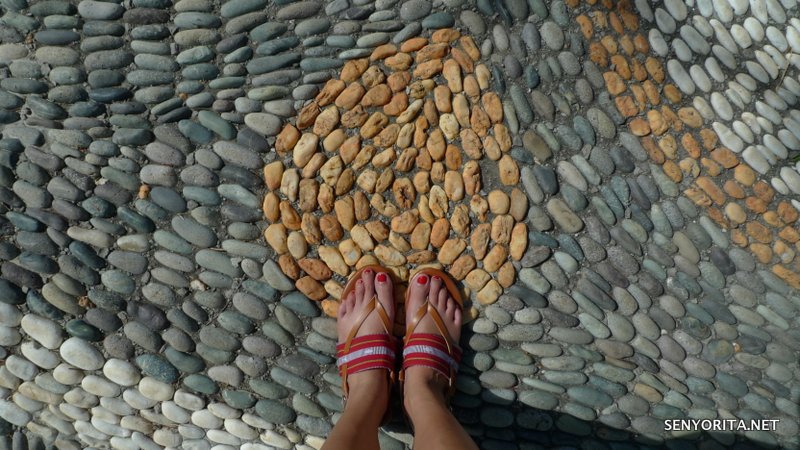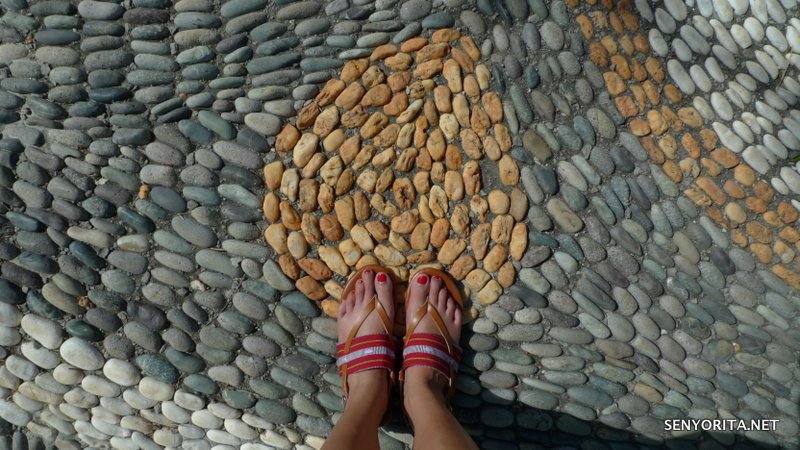 Bring a comfortable footwear with you. The Cobblestone pathways can be stressful especially for senior citizens. If you're attending a wedding, just wear flats or wedge sandals if you still want to stand tall.
Bring extra cash for your meals. Guests are not allowed to bring in food, although I am not sure if they have corkage fees. Didn't drink eh haha 😛
Charge your cameras. This is one of the unique resorts in the Philippines and every corner is picture-worthy!
Take the historical tour to know the interesting stories behind the houses. The details about every structure has shocking revelations about its original purpose or even the owners have juicy (and terrifying) back stories.
ENJOY! You traveled from elsewhere to a secluded place. Go out of the room and enjoy! Go to the museum, splurge on food (especially if you don't go out often), swim in the beach or the batis-inspired pool and chill! You're in a unique type of resort!
Will I visit Las Casas Filipinas de Acuzar again? I would love to! On my next trip, I will do the activities I skipped. I will only go there though if I am in a big group since the rates are quite expensive. They still have a lot to improve in terms of service (late delivery of requested items), but I think they're doing something about it.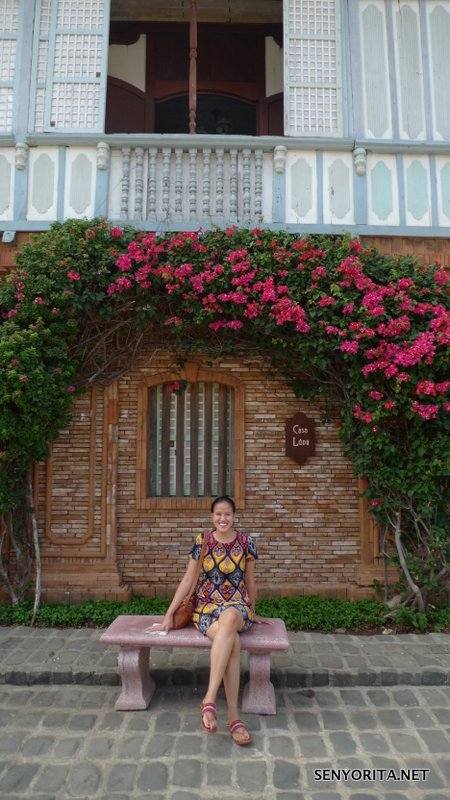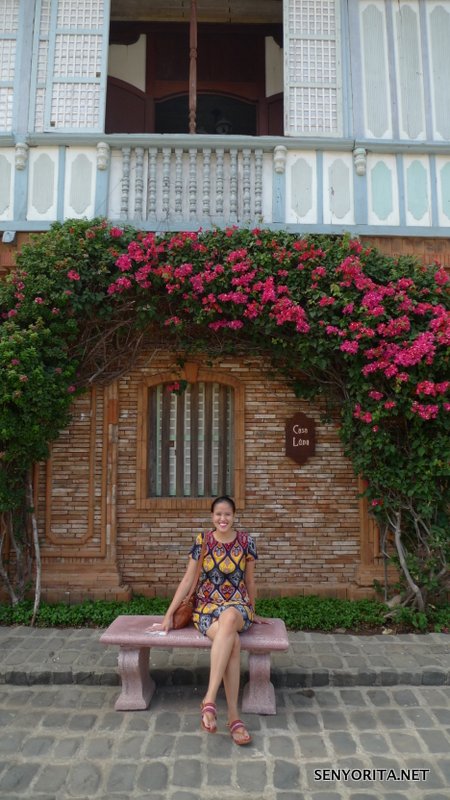 Have you been to Las Casas Filipinas de Acuzar? They also offer day tours and other packages for guests so just check their official website for more details!