Narita Airport or commonly known as the Tokyo Narita Airport is the principal airport of Japan handling more than half of Japan's international passenger traffic and about 60% of the air cargo traffic. In terms of congestion, it comes second only to Haneda Airport, being the busiest passenger airport in Japan. It has the country's longest runway and serves at the international hub of several air carriers from Japan Airlines, All Nippon Airways and Nippon Cargo Airlines. For its low-cost carriers, it serves as the hub of Jetstar japan, Peach and Vanilla Air. Top Philippine budget carrier Cebu Pacific Air also lands here.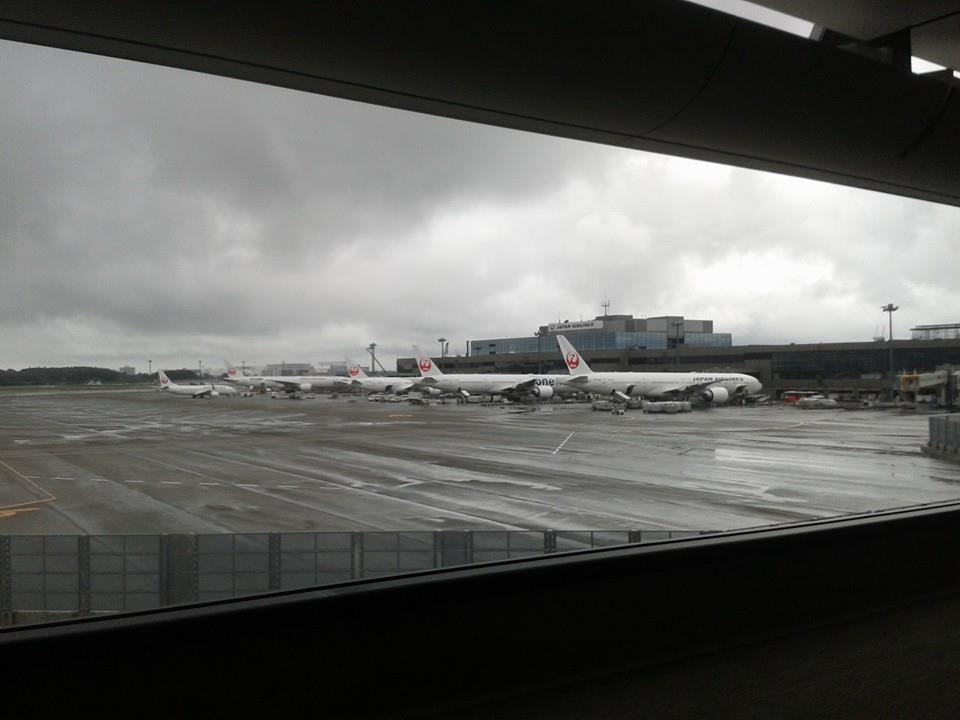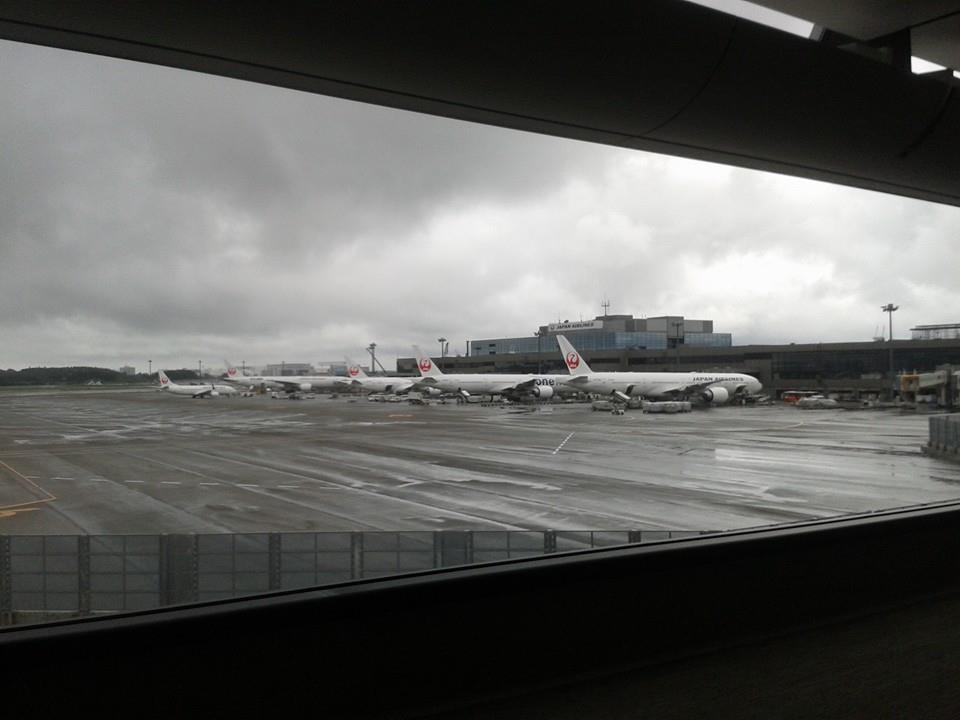 How to Get to Tokyo via Train
The best and cheapest way to to Tokyo from the Narita Airport via train is through the Kaseiki line. Aside from being the direct route, this line also connects with the Toei Asakusa Subway line and Yamanote line, thus making tons of stations in Tokyo accessible.
Once you arrive at Narita Airport, find the "Railways" sign. Kasekei line is the blue line. Once you are there, ask for the ticket of your destination. Purchase either a Pasmo card ( top-up card which can be used in trains and buses) or the Suica card (also works on all trains). Both of these cards cost 500 yen each plus the amount you wish to load on it.
After purchasing your ticket, go through the ticket barriers and down a flight of stairs to the platform for Keisei. You have to get off at Nippori for a transfer to the JR Yamanate Line. Once you are in the Yamanate Line, take note that Platform 10 goes to Tokyo and Platform 11 to Shinjuku or Shibuya.
Another option is through the Keisei Line, the cheapest regular trains that run the route from central Tokyo to Narita Airport.  The good thing about the Keisei Line is that it connects with the Toei Asakusa Subway Line and the Yamanote Line so it can be accessed from a lot of different stations in central Tokyo.
How to Get to Tokyo via Bus
The cheapest way to go to Tokyo from Narita Airport is to take the bus. You have several choices depending on how much you want to spend and the comfort you want to be in.
The Tokyo Shuttle costs 900 yen for a one-way ticket, if you made a reservation. No reservation ticket will cost you 1000 yen. It passes by the Yaesu Exit of the Tokyo Station and from there, you can ride the subway to your destination.
Another option is the Access Narita. It costs 1000 yen and will get you to either the Tokyo Station (where you can access the JR lines) or the Ginza station (if you want to ride the subway). This bus is preffered by other travelers because it saves them the hassle of buying paper tickets for a ride at the Tokyo Shuttle. In Acces Narita, you simply line up at their bus stop. Another bonus point, their buses have toilets.
Finally, if you are willing to pay more for convenience, the Limousine Bus service is perfect for you! Though costly at 3,100 yen to Tokyo and 4,500 yen for the return trip), it saves you the hassle of noy having to carry your luggage around, as it passes by the major hotels in Tokyo.
How to Get to Tokyo via Car
As of writing, there are also airport transfers in Tokyo that are with a chauffeured, sleek car for Haneda Airport (HND) at incomparably fair prices. If you have less energy but have extra money to spend, reach Tokyo in comfort with a private transportation!
For the most direct route, which takes about an hour, you can go conventional to Tokyo (Tokyo Station) via car with this route via Google Maps.
Things to Do in Narita Airport
If you haven't had the time to buy souvenirs for your family and friends back home, fear not because Narita Airport offers you tons of unique merchandises at very affordable price.
In Ana Festa or at Blue you can find more than a hundred varieties of KitKat flavors that will make your chocolate loving friends go crazy! For your older, more traditional family members, why not give them tea instead? Inside Fukujuen or at Fa-So-La are varieties of shops that sells tea of all kinds – from powdered, to tea bags and even tea leaves. And since you are in Japan, these soothing drinks come in really trendy canisters and packaging.
For those of your family and friends who are not fond of food, you can purchase tons of handicrafts that are not only cute, but also very useful. There are trendy hand towels at Kyoto Craft Mart, Wamonoya Kaya, Mamegui and Iori with magnificent colors and patterns. For your wine loving friends, you can find artisanal engraved glasses in different colors at Sakura. There are tons of other souvenir ideas – wooden dolls at Satsumaya Okutanien, stationaries at Smith and Traveller's factory Airport, electronics at Kitamura and Fa-So-La, anime collectibles Cospa Akihabara and more. Better save some of that pocket money for last time binge shopping!
If you get hungry from all that shopping, Narita Airport has tons of restaurants to satisfy your hunger. If you are craving for traditional Japanese delicacies, try Jitsuen Teuchi Udon Kineya and order their udon. For an additional treat, choose a table at their long counter to have a wonderful runway view. If sushi is your craving for the day, then go straight to Sushiden for fresh tuna nigiri or unagi. But if your are craving for desserts, try MochiCream's sweet mochis. They offer the traditional Japanease red bean paste flavor and some gourmet flavors such as caramel pudding and blueberry.