MICROTEL is one of the hotel chains in the Philippines that I really love. I have some good memories in staying in their properties during my early twenties. My first one is in Microtel Baguio, where I get to experience my first Victory Liner First Class bus trip (there's a stewardess on board with bottled water, snacks and yes, the comfort of having a toilet for your wiwi emergencies!), my first solo staycation and I even recorded a dance video at 4AM. Yep.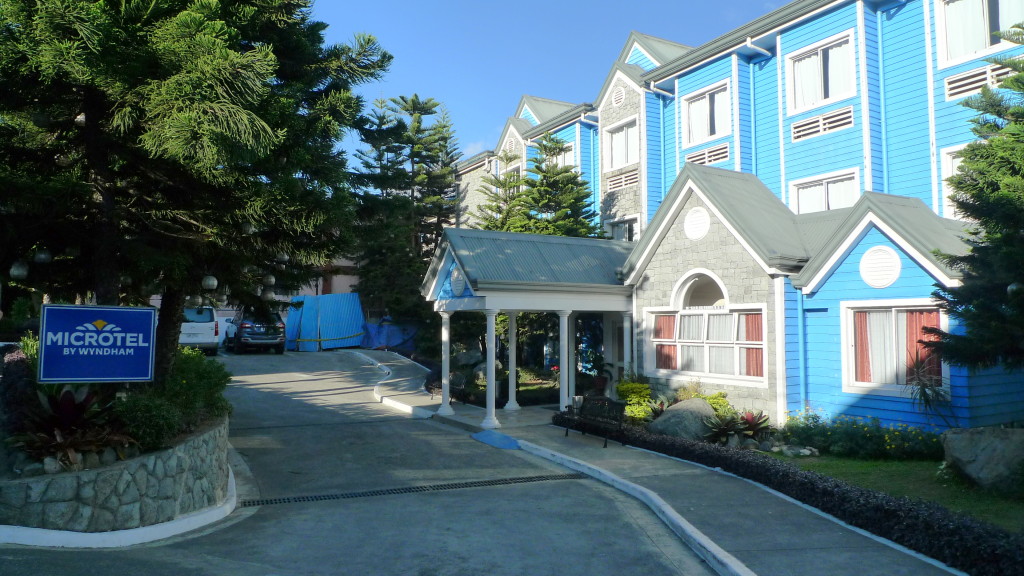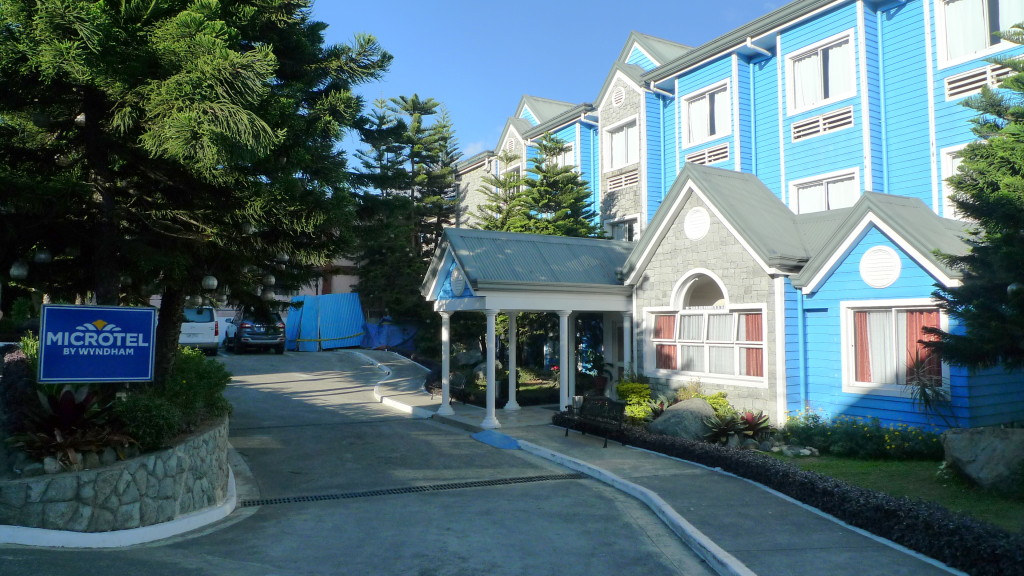 After almost six years, I revisited that hotel where I opted to stay while PNoy is being declared as the new President of the Philippines. This time, I'm with a friend and we're determined to just relax and take it easy. Read my first Microtel Baguio experience!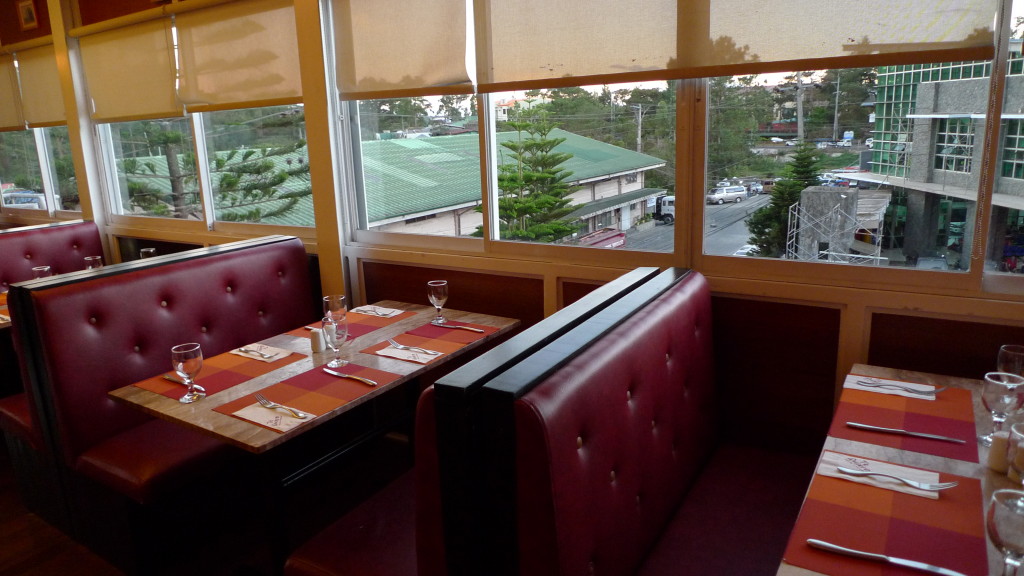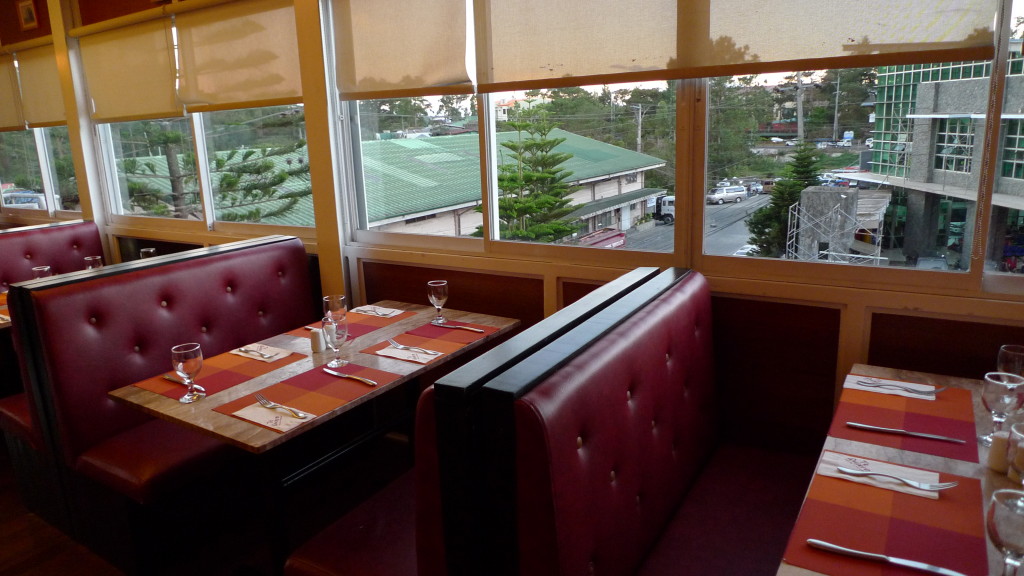 Microtel Baguio Inn & Suites (book discounted rates) is strategically located beside the Victory Liner station (Manila and Olongapo). This is a good plus for travelers commuting since all they need to do is cross the connecting bridge to get to the hotel. It is also just five minutes walk from SM Baguio! Favorite tourist attractions such as Burnham Park, Session Road and Baguio Cathedral. How convenient can you get?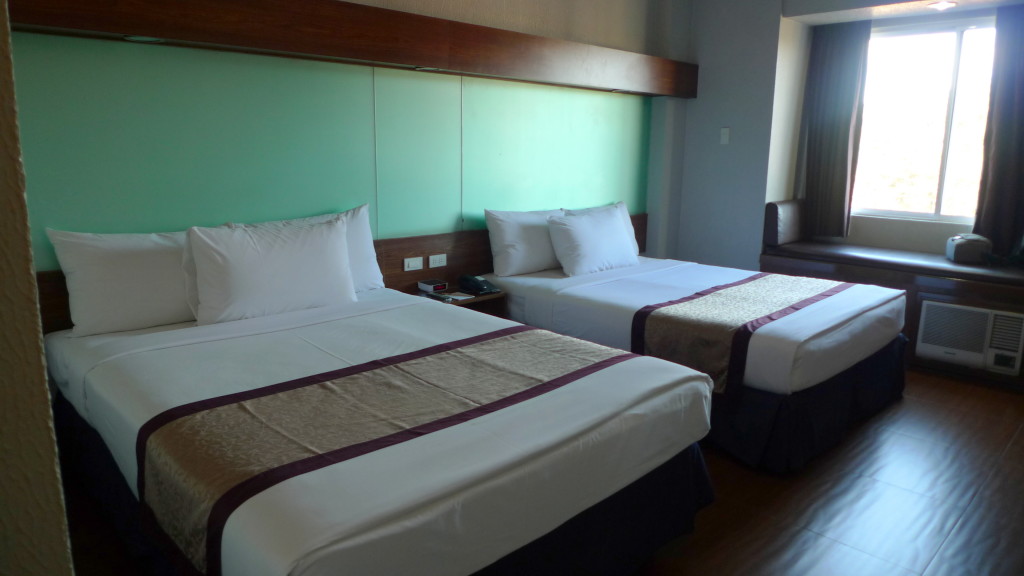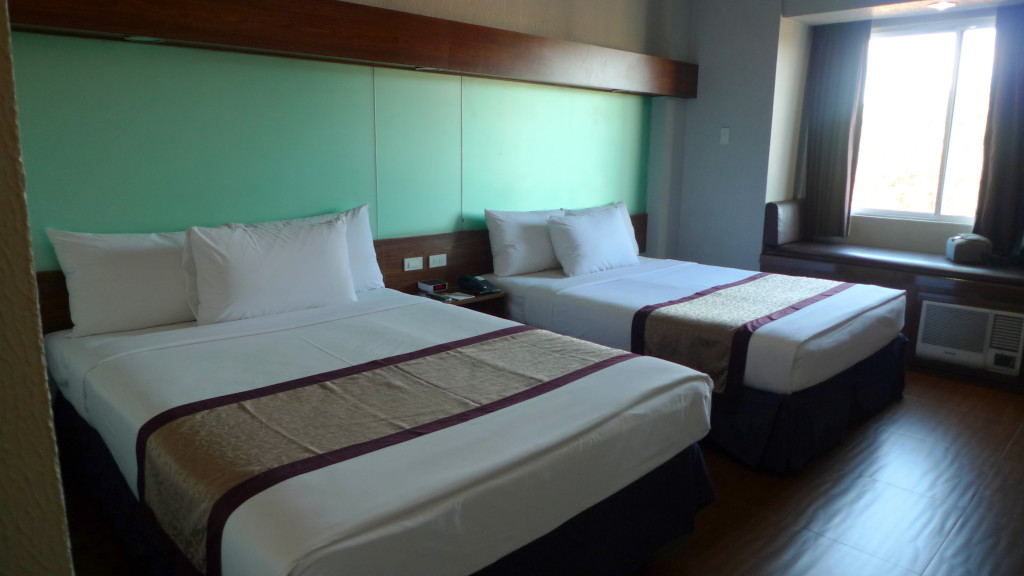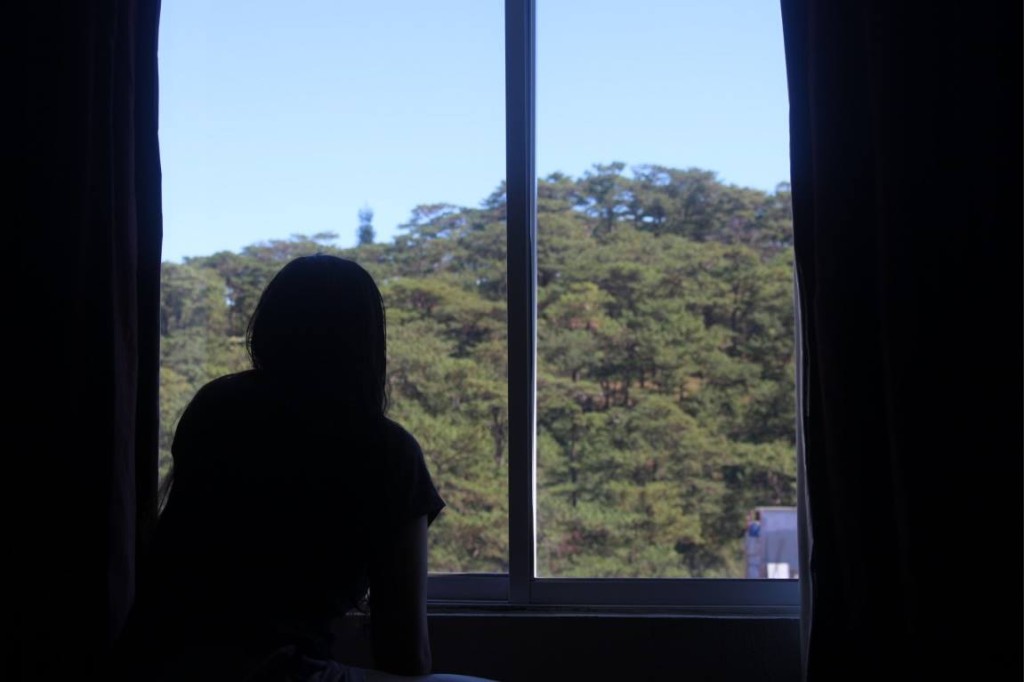 What I miss about Microtel properties is the queen-sized chiropractor-approved mattresses, which automatically makes one sleep like a queen! We stayed in a room located at the second floor. The bathroom has a set of basic toiletries. If you need other things such as slippers, shaver etc., just contact the housekeeping staff. They're more than happy to assist you!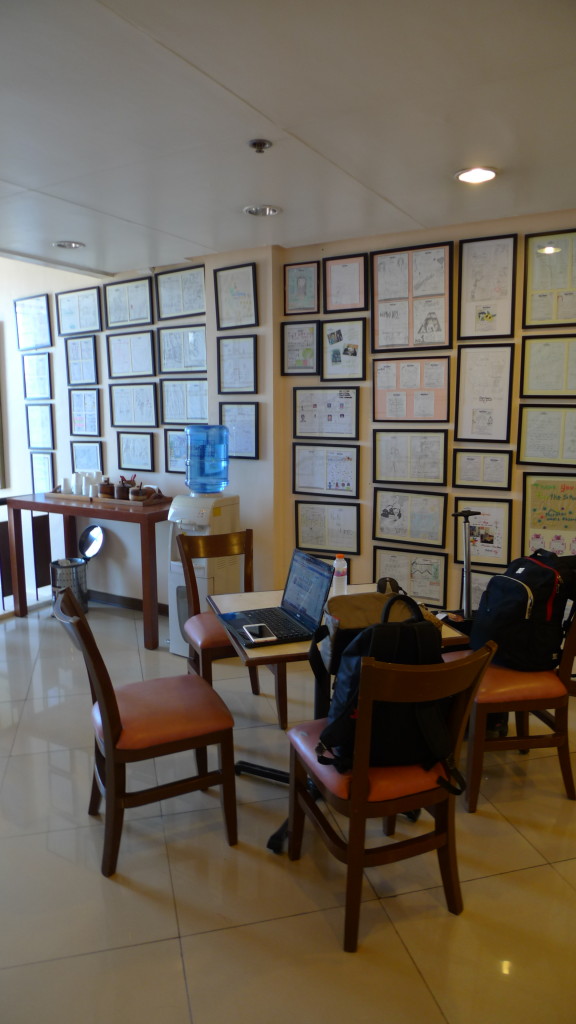 Overflowing coffee? Check. Fast WIFI? Check!

Practically, we spent most of our stay either watching cartoons in the room or by hanging out at the lobby area for the unlimited coffee and WIFI as we don't have it in our rooms.
There's a corner in the lobby area where drawings, paintings and positive testimonials by clients are posted. It was entertaining to read some of the messages especially those coming from kids. Adorable!
BREAKFAST AT TE QUIERO
Way back in 2010, guests are having their Breakfast at the lobby area. This time, we were ushered to Te Quiero Tapas Bar & Restaurant. BUFFET!
We woke up late, but we were able to wake up on time for the last call 😛 I've heard good reviews about Te Quiero's Paella from friends and we originally planned to eat dinner there a night before so we can also enjoy the live performance of a local band. Maybe on the next trip. Cool weather+cold beer+good food = LOVE!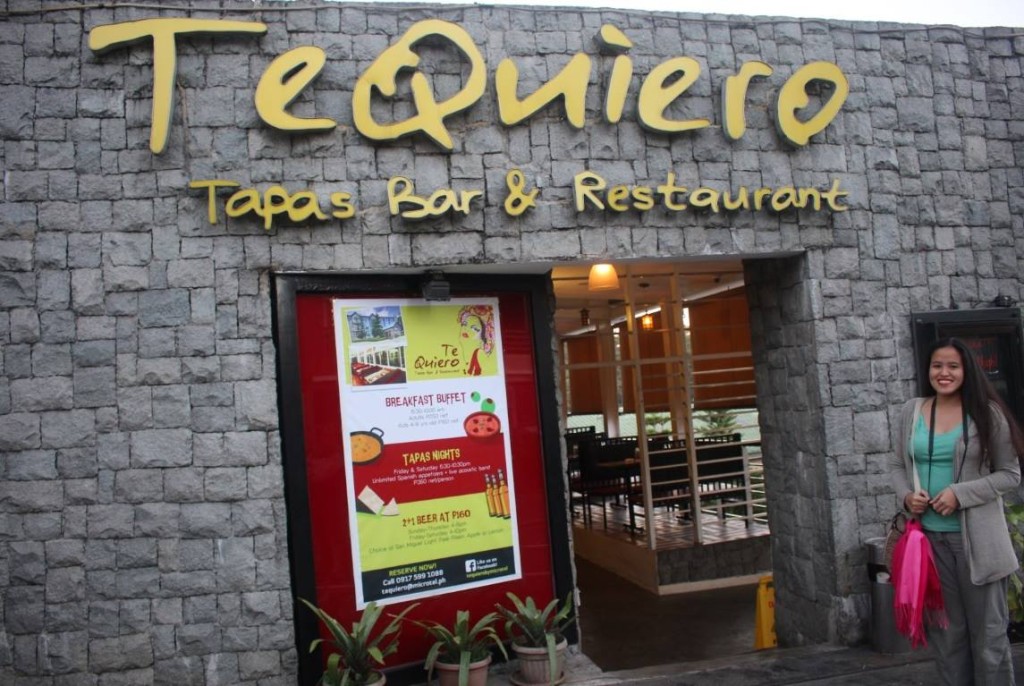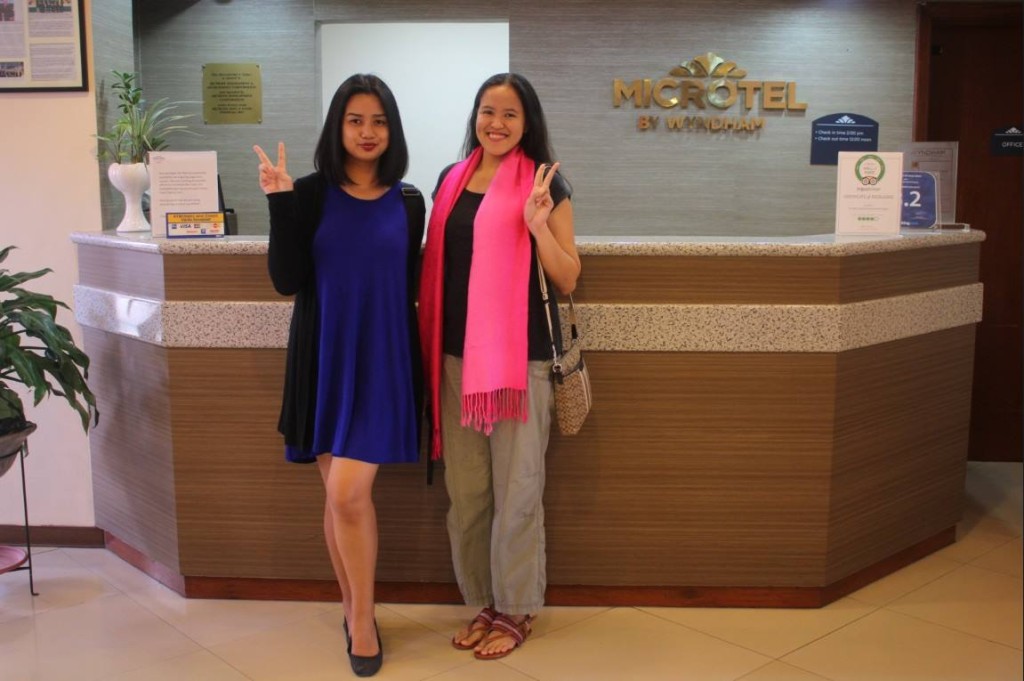 Of course, we didn't let the opportunity to take lots of photos pass before leaving!
As of writing, Microtel Baguio is undergoing renovation. They're currently working on increasing their rooms from 60 to 90! The target month of completion is March, just in time for the summer season.
CONCLUSION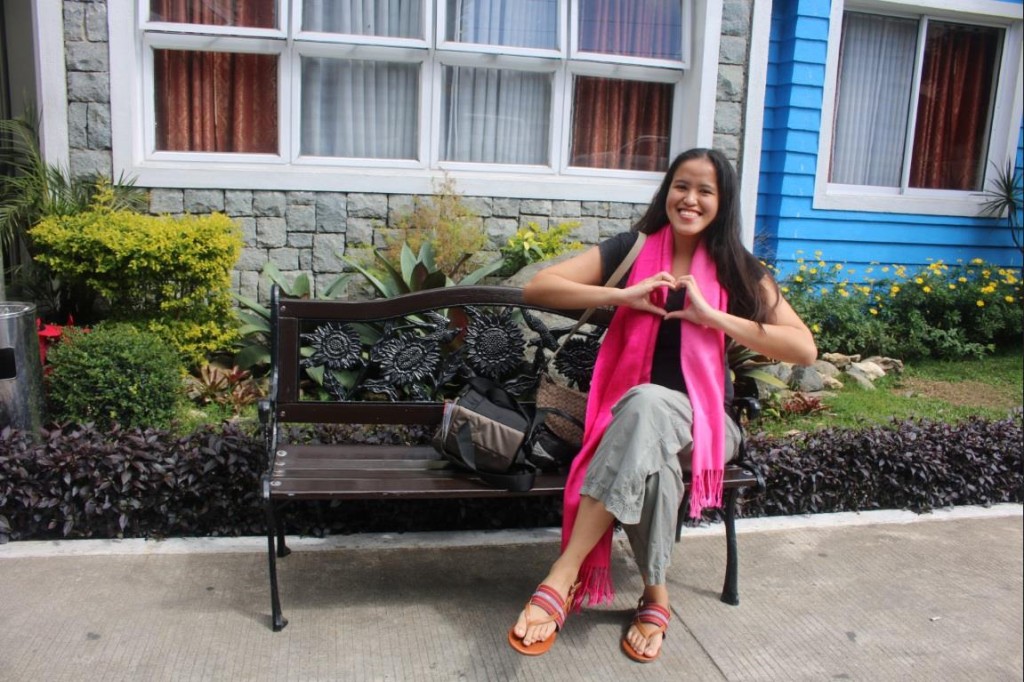 Microtel Baguio Inn & Suites still possesses that 'homey' feel from my first stay. Lazy guests (like us) wouldn't feel guilty staying here. Ah, the comfort of doing nothing and just chillin'!
Te Quiero Tapas Bar & Restaurant is a good additional attraction. I have some friends who were raving about their lunch and dinner selection, which I unfortunately didn't get to experience this time. I do imagine myself drinking beer while watching an acoustic performer on a Friday or Saturday night though.
If you feel that Te Quiero's prices doesn't fit your budget, all you have to do is cross through the bridgeway to Victory Liner's waiting area and feast on a selection of food establishments serving affordable meals. Latest addition? KFC.
The staff were helpful and approachable. You'll hear greetings here and there coming from regular staff to the interns.
Customer satisfaction rating will surely rise more in the coming months as they upgrade room count from 60 to 90!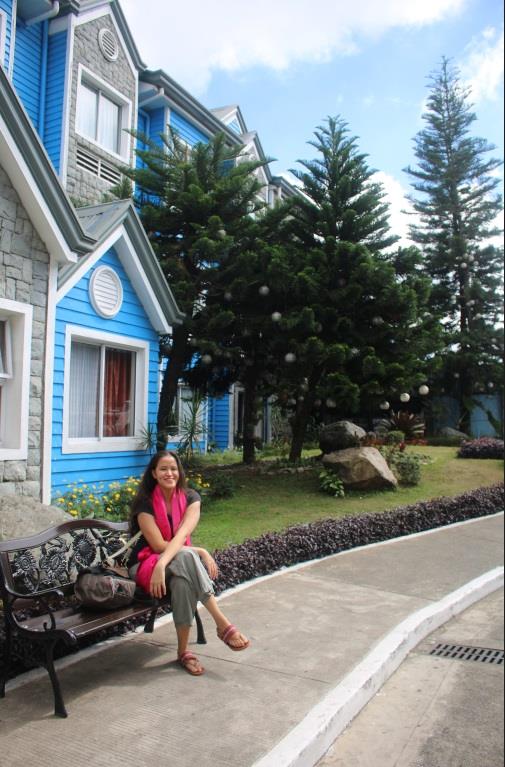 If you're a big group commuting from Manila or somewhere else to Baguio, I highly recommend that you check out Microtel Baguio. Chillax pa more!
Some photos courtesy of LVLYGREY.COM. Thanks girl! x
MICROTEL INN & SUITES – BAGUIO
5 Marcoville Upper Session Road, Baguio City
Trunkline: (074) 6193333
Mobile Numbers: 09228168436/09275164129
Book conveniently and get instant confirmation via Agoda!