LOVI POE and SOLENN HEUSSAFF are two of the hottest female celebrities in the Philippines today. Apart from their captivating beauty and body to die for, both ladies are talented!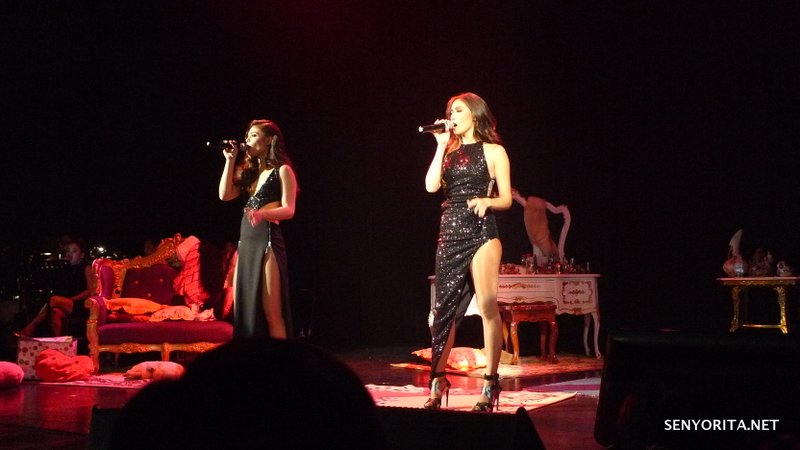 FANTAISIE is the dream project of the two. Lovi Poe is now known for her award-winning movies and top rating TV shows, but she started out as a singer when she entered showbiz. In fact, she has two albums under her belt, which was recorded during her teenybopper years. Solenn Heussaff on the other hand was first known as a 'socialite', but proved that she is 'more than just a pretty face' when she joined Survivor and later on ventured to several hosting gigs, movies and endorsements. Like Lovi, Solenn also has two albums!
Let's just say that their dream to invade the concert stage was 'postponed' for years. Now that both decided to take a break from the time-consuming demands of teleseryes, it's about time to transform into Saturday Night Divas! Chos.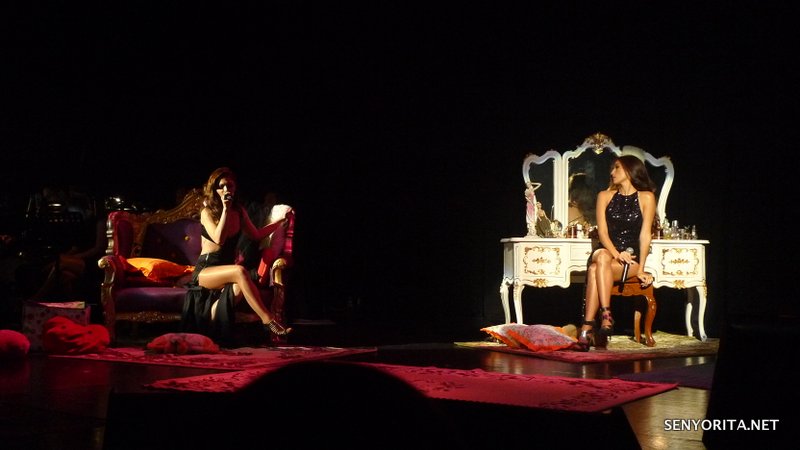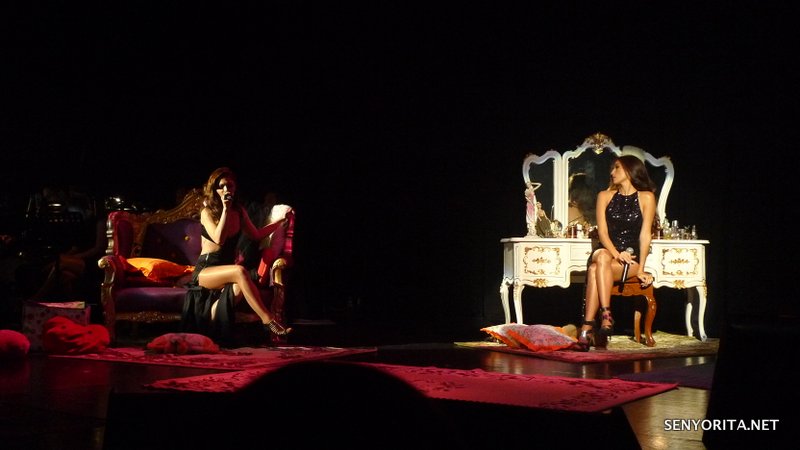 I was happy when I heard that the venue is the Music Museum in Greenhills. It's been years since I last witnessed a show there (Jennylyn Mercado's I Am Woman comeback concert) and yep, it is convenient for me!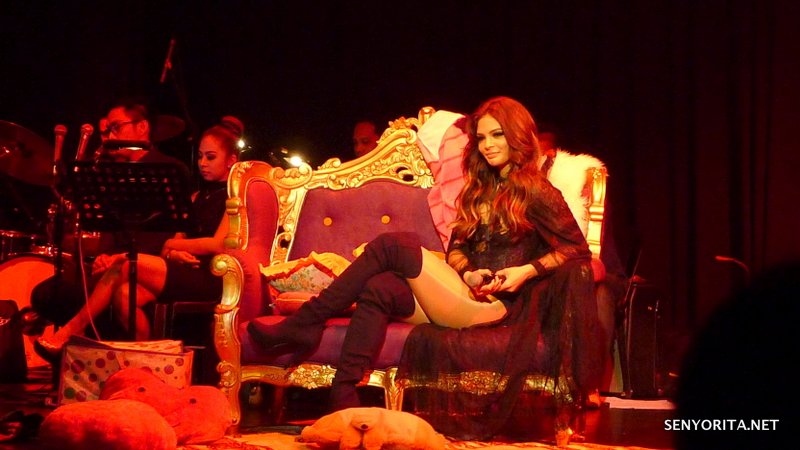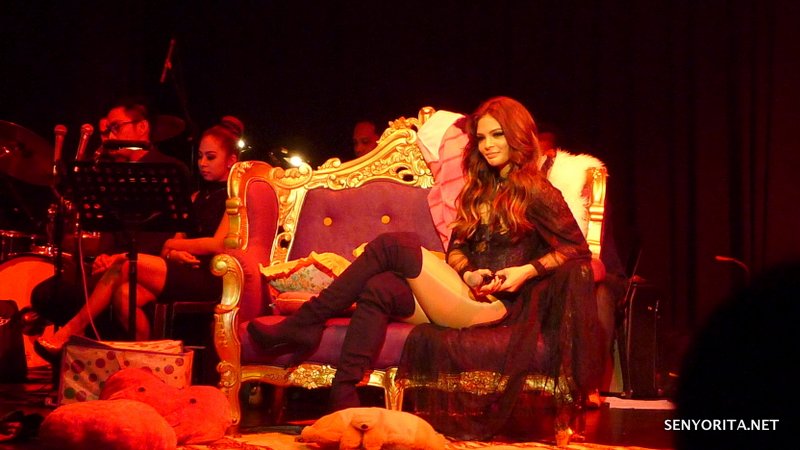 I felt the love and support of their sponsors by the time I arrived in the venue. The audience that night were lucky to take home gift packs from Lux, Vitress, Kopiko and Casino Femme! I also spotted a number of familiar faces (hello Anne Curtis, Erwann Heussaff, Nicco (of Solenn) and Nico (of Lovi haha).
Now it's showtime!
Lovi and Solenn appeared onstage with their cute onesies, teasing the audience that they're about to witness a children's show! Later on, both unleashed their sexy outfits and sang to Selena G.'s "Hands to Myself". Bam!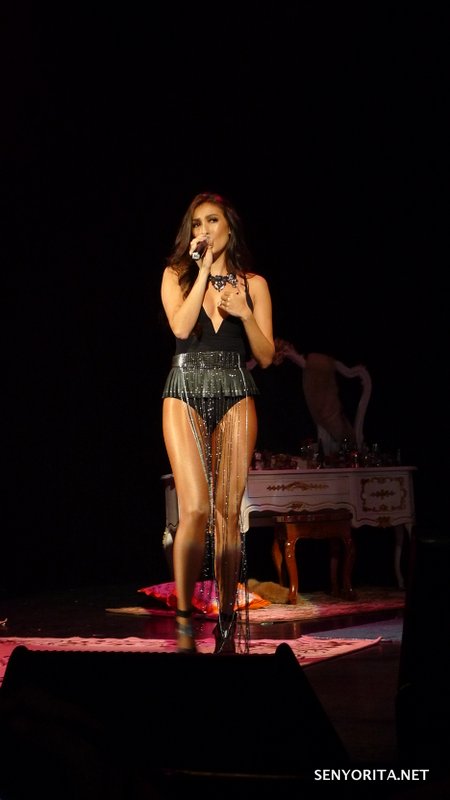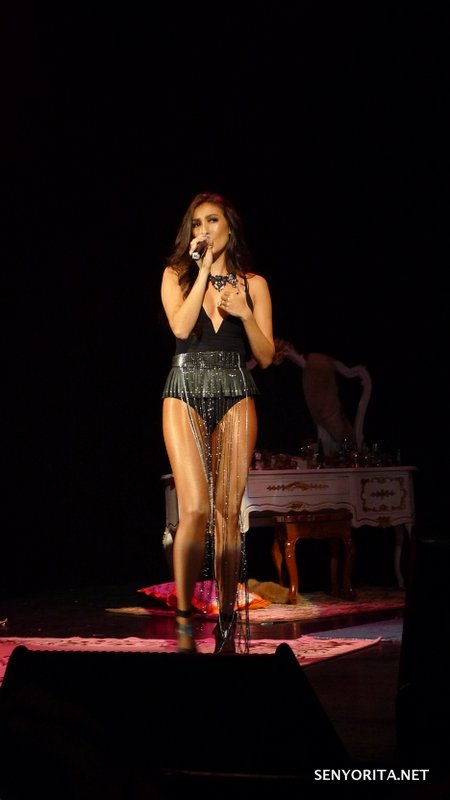 Lovi left the stage afterwards to give way to Solenn's set, where she serenaded the crowd with her song "Kilig" from the Lakbay2Love soundtrack. Too bad I wasn't able to watch the film during its theatrical run. Oh well… no reason to be sad – be happy!
The first special guest for the night is Rodjun Cruz, who pumped up the energy with a song and dance number much to the delight of the audience. He also revealed that he will be releasing an album this year and the first single is called "Your Promises".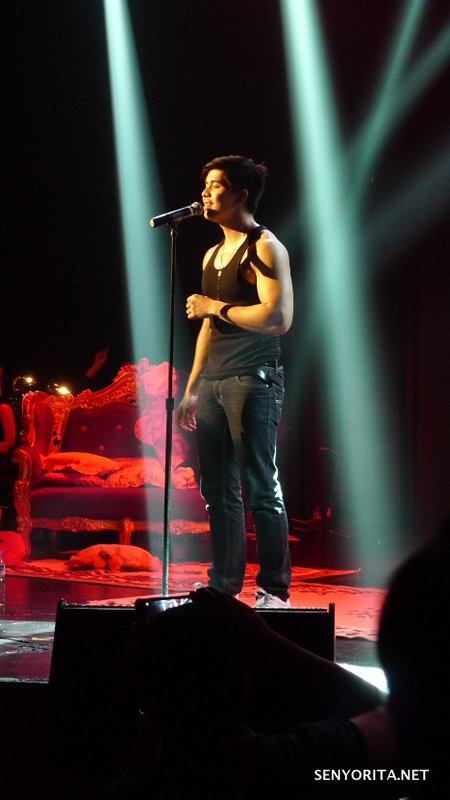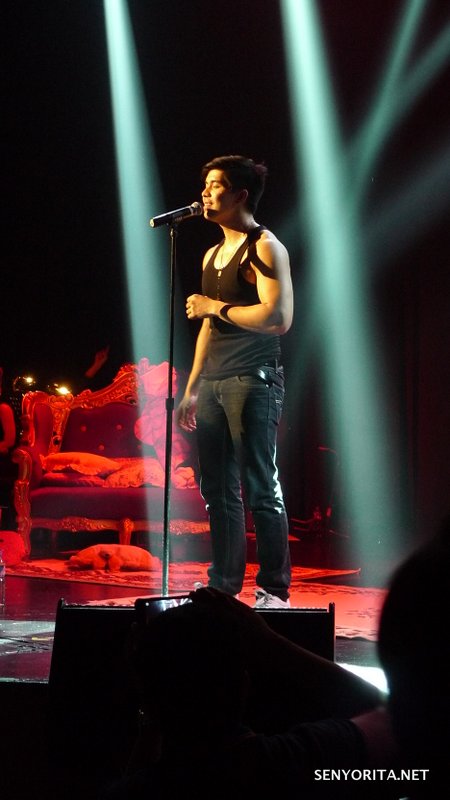 Rodjun also revealed that Lovi Poe is his ultimate Fantasy! The sultry morena reappears onstage to sing her version of Robin Thicke's Lost Without You and the classic love song "Sweet Love".
And obviously, may hugot si ateh! Here's Piano in the Dark… bakit kaya? 😛
JC De Vera was then called onstage to perform a pop song (forgot the title sorry!) and his first single "Langit na Rin" from the album "Stellar", which will be out on iTunes starting on February 15! He sounds good live, which is a good surprise. He sounded like Janno Gibbs on the clip below:
Solenn Heussaff went back onstage to sing an emotional rendition of I Can't Make You Love Me. She says that the song never fails to make her cry, no matter what the state of her heart is.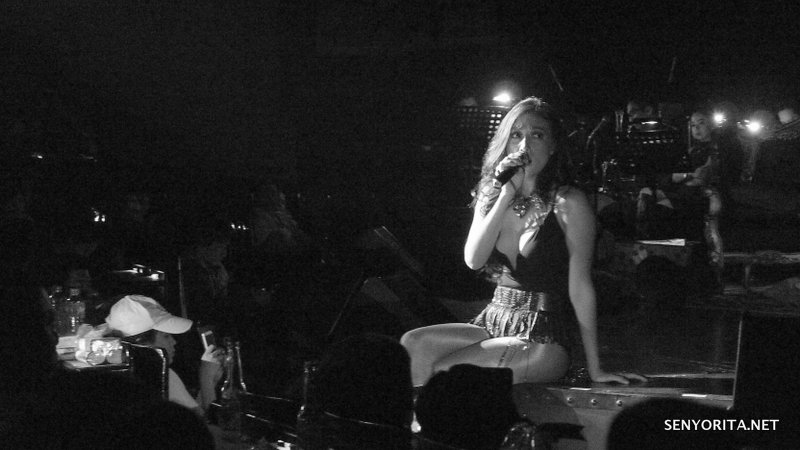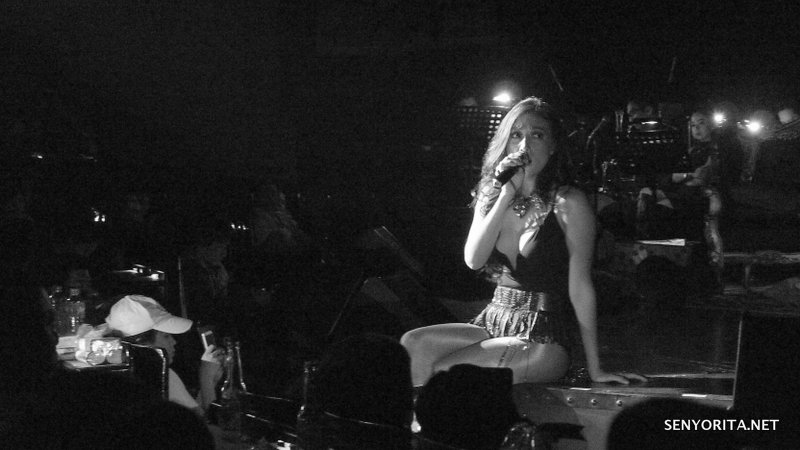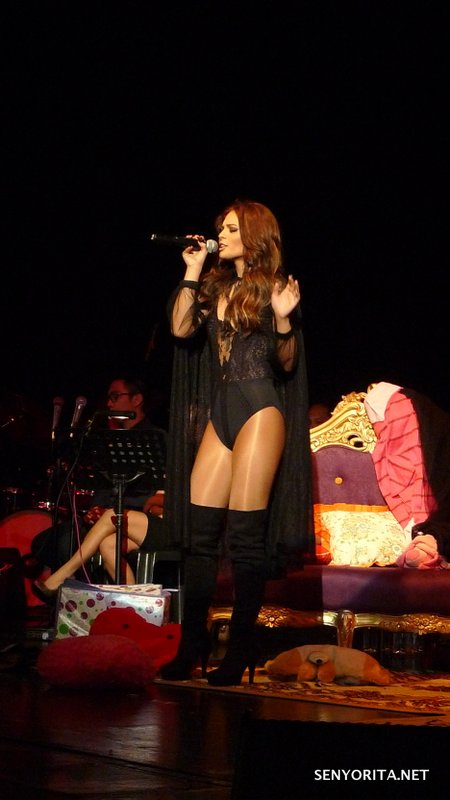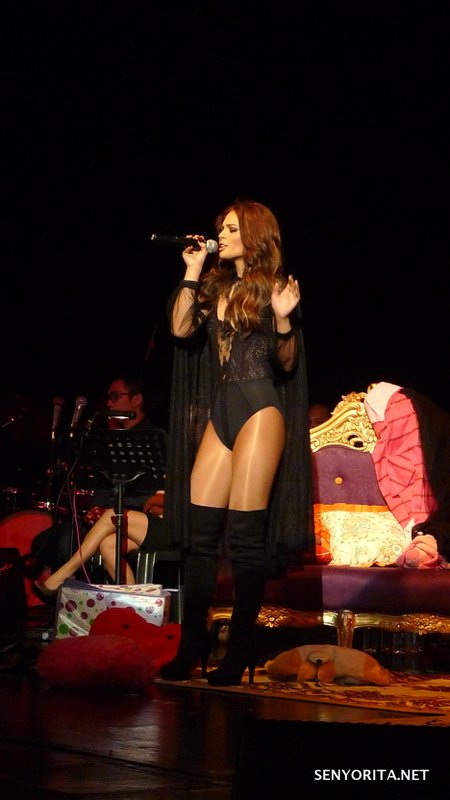 Lovi Poe sang songs that reminded me of the 90's which includes Buses and Trains and Stranded.
Ogie Alcasid also rendered a quirky version of Doobeedoo and was later on joined by Solenn and Lovi.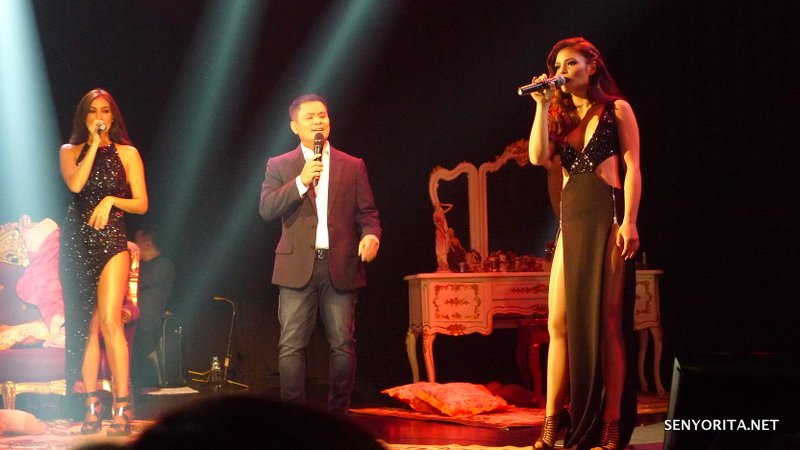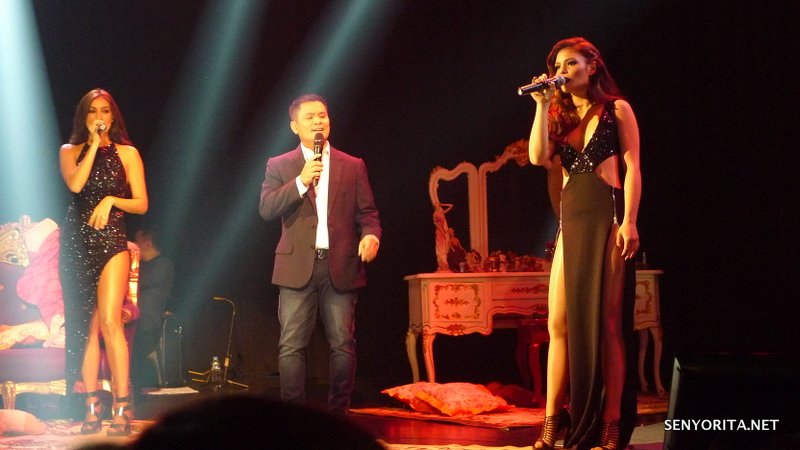 For the finale, well, check the video below:
I enjoyed the how and honestly, Lovi and Solenn surpassed my expectations. They were fierce and unapologetic onstage!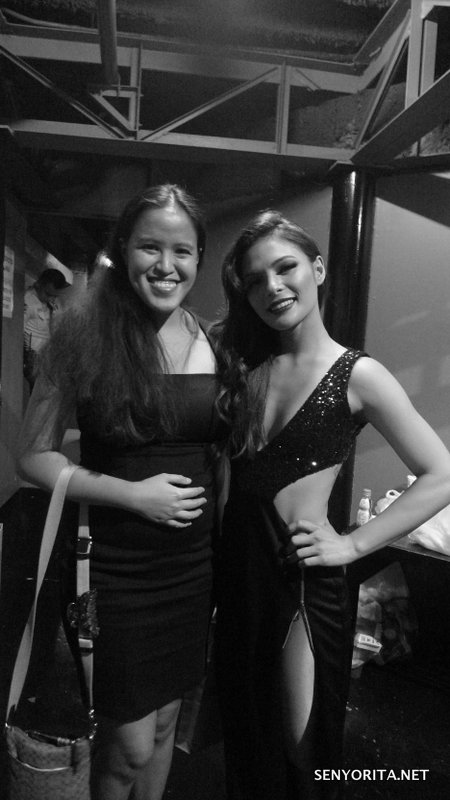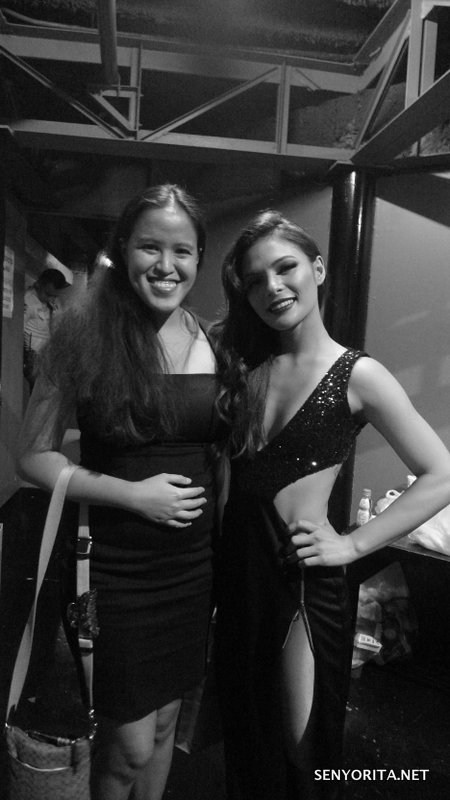 Of course, I didn't miss the chance to say hello to Lovi 😀 I'm hoping that she'll resurrect her singing career by producing the much-delayed third album. Asan na?! I also brought with me a copy of the Besties book of Solenn and Georgina hoping to have it signed, but she left early. Next time!
I'm hoping that the producers will eventually come up with ways to bring the show to other countries especially in the UK. The girls will entertain you!
Which concert or gig have you attended recently? Are you a fan of Lovi Poe and Solenn Heussaff?