Stretching along the sunny western shores of Turkey, the Aegean Coast incorporates everything you'd want from a holiday destination: sun, sea, history, art and amazing food and drink. From seaside towns and fishing villages to ancient ports and major cities, the area bursts with history, natural beauty and beautiful cuisine.
For the perfect introduction to this part of the world, take a tour down the coast to Bodrum, starting in the bustling city of Izmir.
Izmir
The third largest city in Turkey is also an old port, and has a rich history of trade and tourism, check out more to understand the trades of the city. Formerly known as Smyrna (when it still belonged to Greece), Izmir today has a reputation for its liberal atmosphere and lively cultural scene. Start your trip to Izmir with a wander through the Kemeralti Market, where you can immerse yourself in Turkish culture and pick up some fantastic bargains. After that, take a historical tour of the city, visiting the ancient Agora, the city's many churches, and the Izmir Museum of History and Art. Evenings in Izmir are best spent sitting at a bar or restaurant in the kordon, the city's iconic seafront, where you can siprakiwhile watching the sun set over the water.
Kusadasi
Drive south from Izmir for 100km and you'll reach Kusadasi, a busy cruise port renowned for its nightlife and sea views. Though many visitors to Kusadasi will be tempted to spend their time there sunbathing on one of its white sand beaches, there are a wide variety of things to do. These include visiting the bazaar and the castle (which is surrounded by a walking trail with excellent sea views).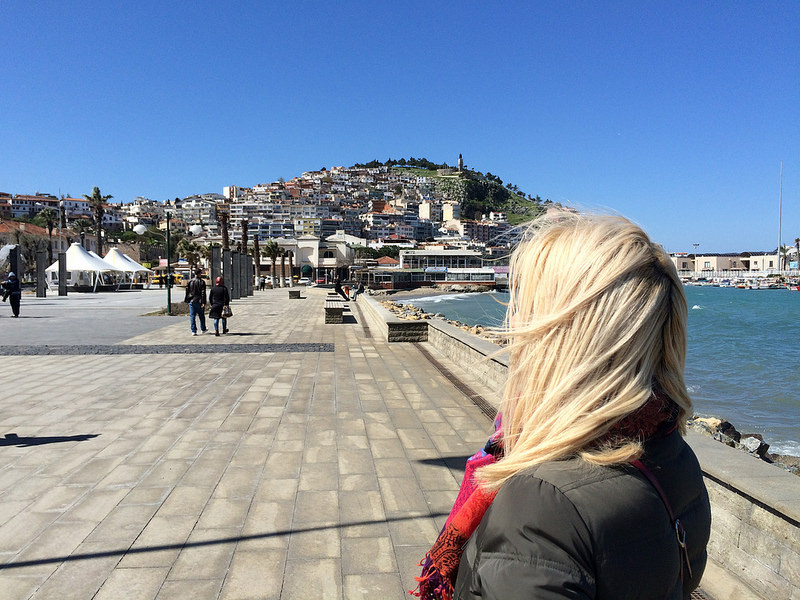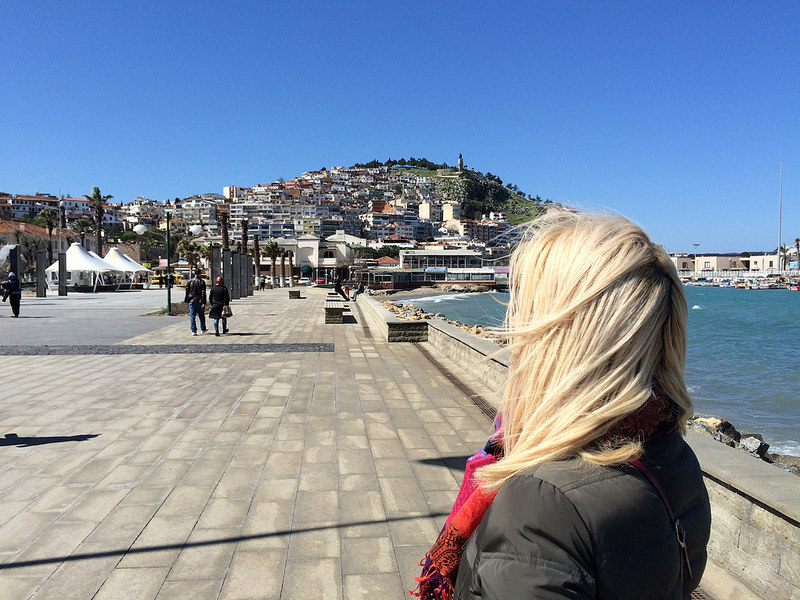 Ephesus
Just twenty kilometers from Kusadasi — and easily accessed by bus or shuttle — lies the ancient trading city of Ephesus, a provincial capital during the Roman Empire. Ephesus is a very popular tourist spot and, as one of the country's best preserved ancient sites, is well worth a visit if you're a fan of all things historic. The best time to visit Ephesus is early in the morning or in the late afternoon, when the temperatures are lower and the crowds less intimidating.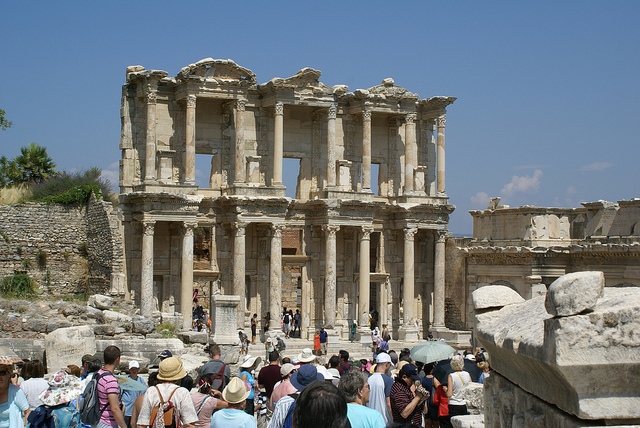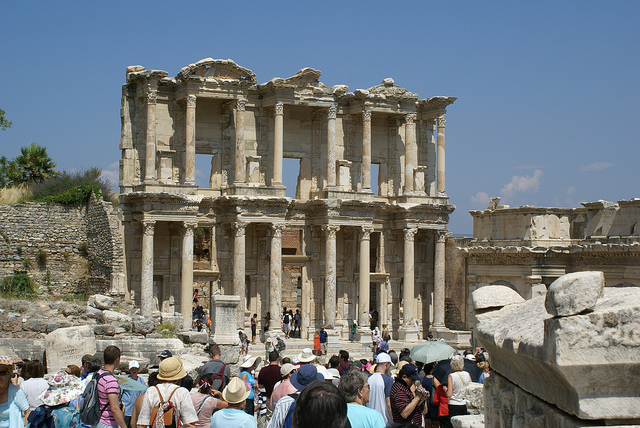 Bodrum
With its pristine beaches, sophisticated marina, upmarket bars and restaurants and relaxed vibe, Bodrum is the place to be for a luxury beachside holiday. Among the best things to do while staying in this seaside town are visiting the Castle of St Peter (built in the 15thcentury and offering beautiful views of the surrounding area), touring the Mausoleum (one of the Seven Wonders of the Ancient World) and wandering through the food markets for fresh fruit, Turkish snacks andlokmasi(syrup-soaked doughnuts).
In this day and age, travel providers offer all kinds of deals on Turkey holidays. So why not start researching and book that dream trip to the Aegean now?
Images by JohnKarak and L.Richard Martin, Jr , used under Creative Commons license