What if one day, you find yourself stuck in Bangkok because you missed your flight? You have no concrete plans. You simply want to relax because you've been moving non-stop and at the same time you want to stay in just one place to work on your blog/freelance gigs?
Solution: Staycation!
So yeah, I missed my original flight back to the Philippines but I guess it was meant to happen. I checked my email right away when I realized I woke up at the departure time of my supposed flight. I was relieved upon reading a message coming from Majestic Grande Bangkok (check discounted rates) inviting me to stay in their property. Whew!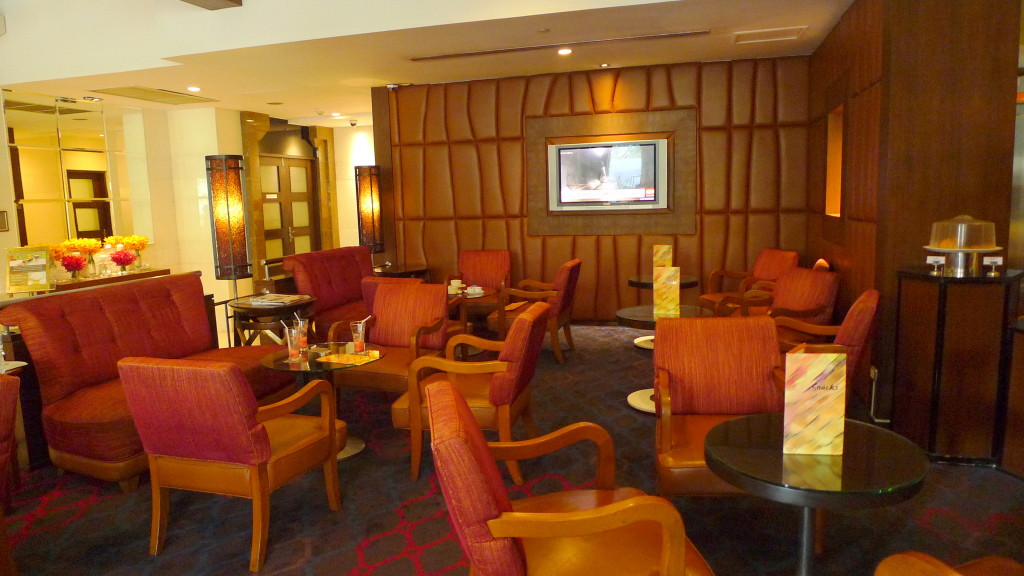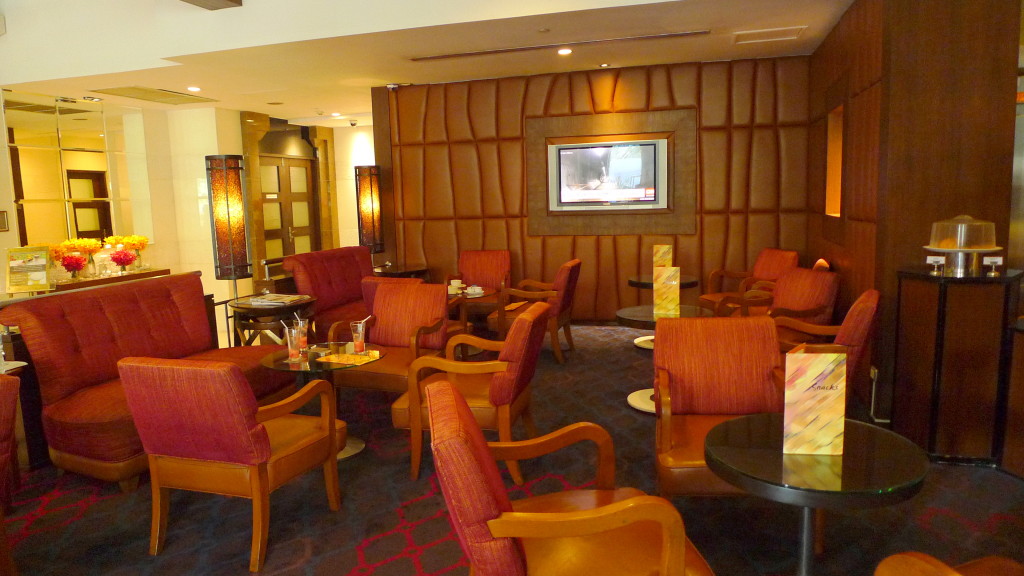 Strategically located near the colorful Nana district, this hotel is quite hidden from the usual night action. It is relatively safe and quiet even at night.
Just a few steps away from BTS Skytrain Ploenchit, it is also easily reached from Sukhumvit and Rama IV roads. Travel time from the International and Domestic Airport is just forty minutes without traffic.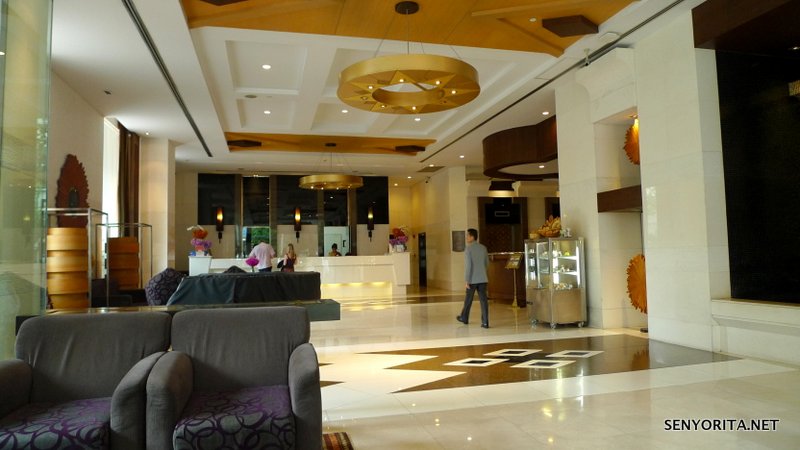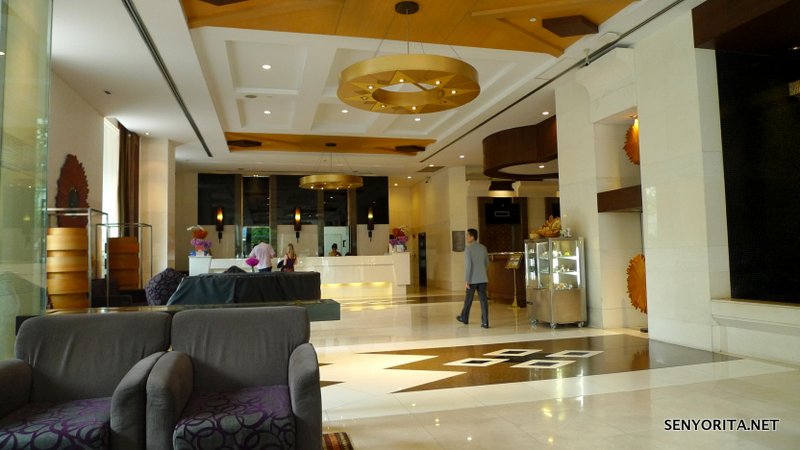 The warm Thai hospitality is greatly felt from the time I arrived. The ground staff offered to carry my bags and checking in was a breeze. The music in the lobby area was relaxing and the sight of The Great Kebab Factory made me hungry in an instant!
Traditional and modern Thai influences are also visible in the hotel's interior design. So elegant!
MY ROOM
I stayed in a Grande Superior room, which I totally loved by the time I stepped in. Here's a short video tour: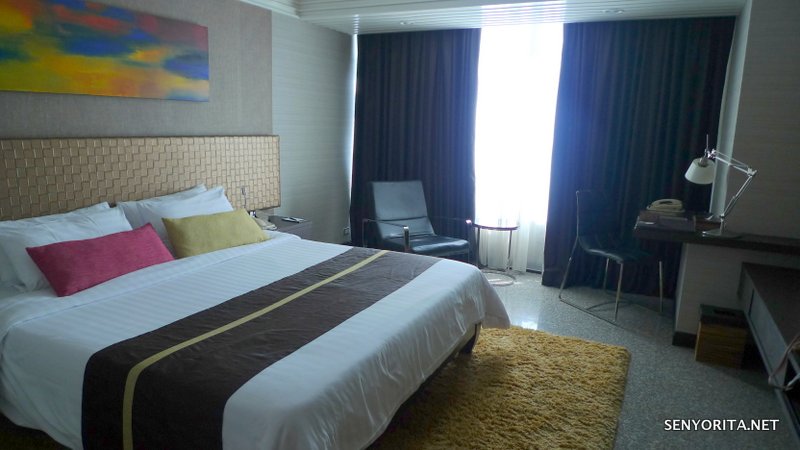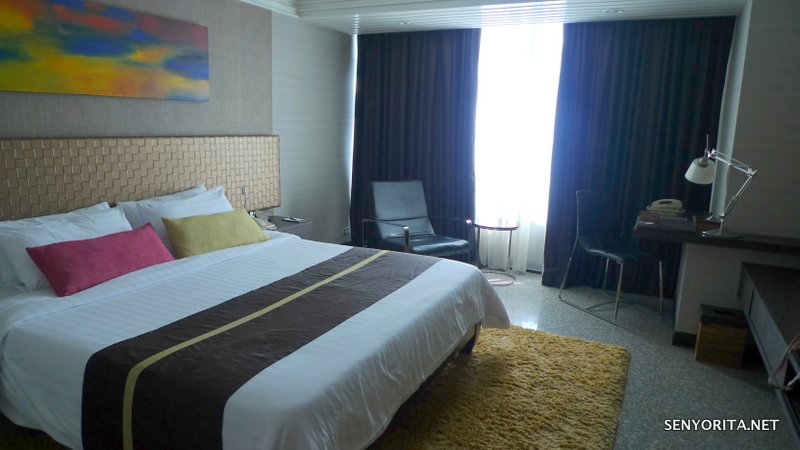 The room is simple, but sleep quality is what matters to me the most. I am happy to share that I was able to sleep for full 8 hours during my stay in Majestic Grande due to the comfortable bed and pillows. The wifi is also fast!
There's fast wifi, complete toiletries, reliable room service and happy staff members. What more can I ask for?
BUFFET TREATS at DINE@7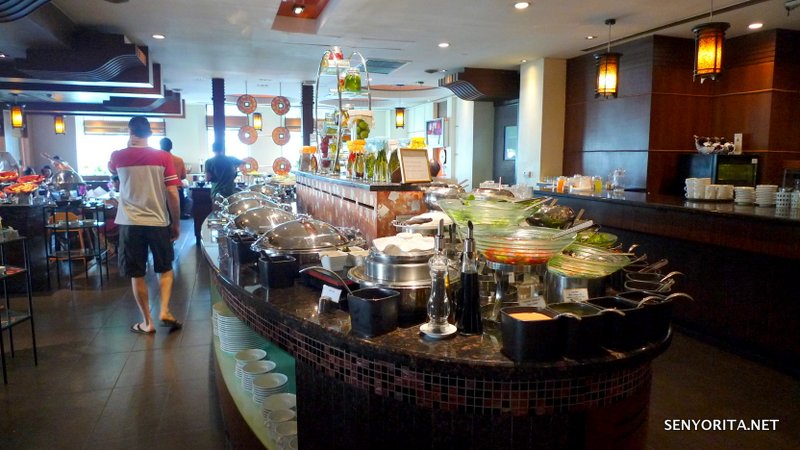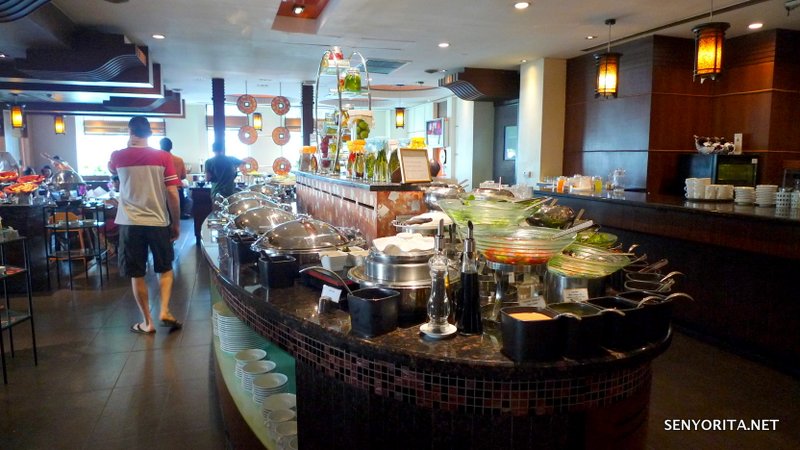 I made sure not to miss the breakfast buffet of Dine@7 even if it was so tempting to just stay in the comfy bed in the morning. There is a good variety of Asian and International breakfast selection. I nearly tried all of it. Yep, even the pastries!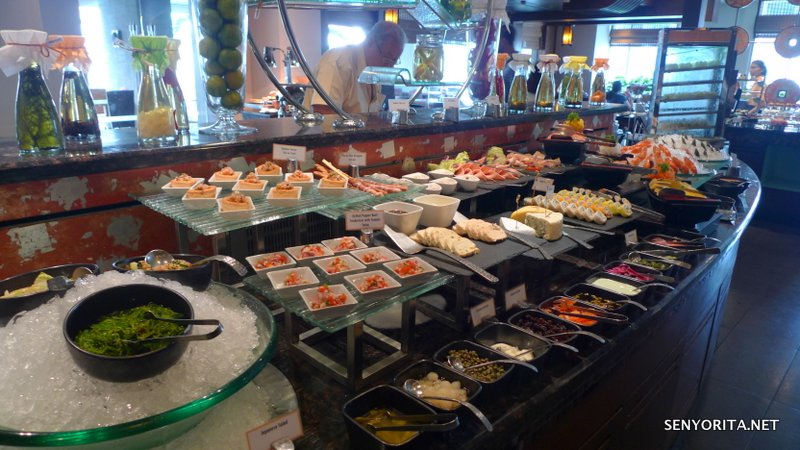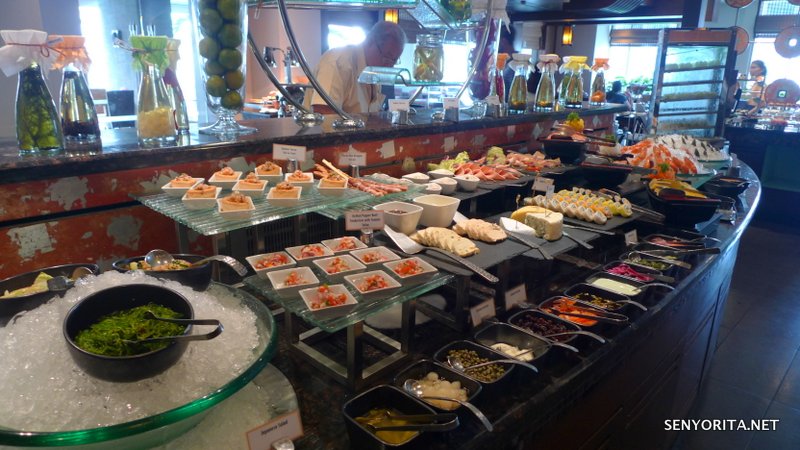 Tim of Universal Traveller happens to also stay in the hotel that time.  We had lunch with Miss Nuttawee, the PR Manager of Majestic Grande Hotel, who was very hospitable and fun to talk to. She encouraged us to try all the dishes and we happily obliged. Can't even remember how much I went back to the buffet table even for the dessert part!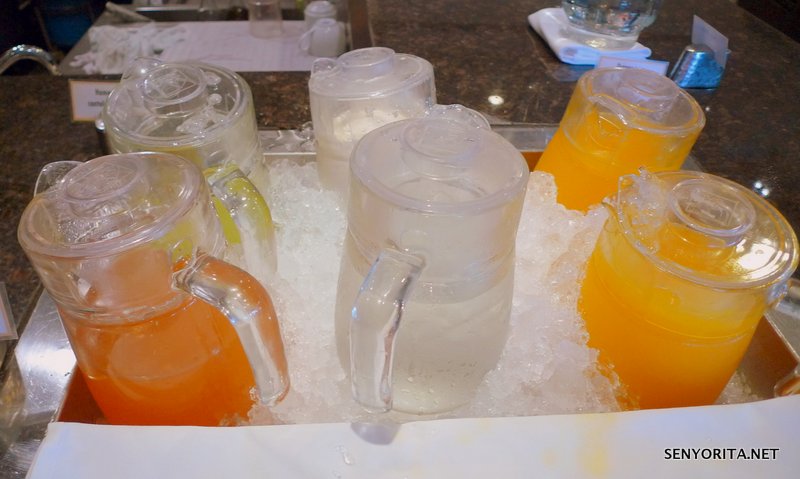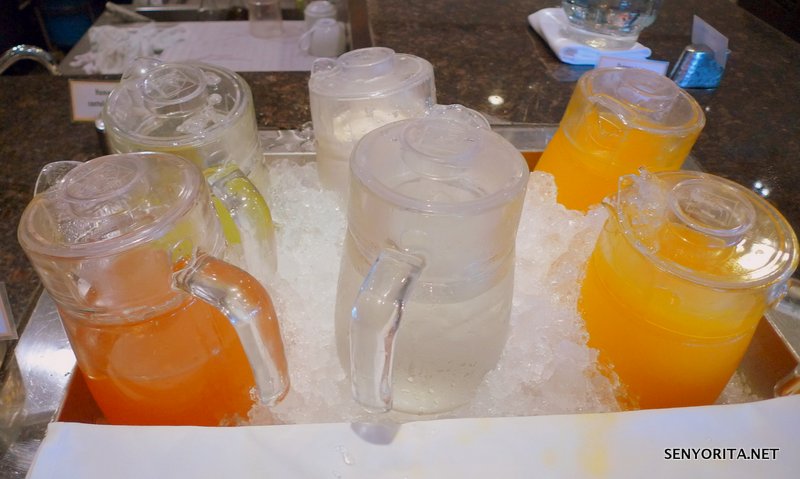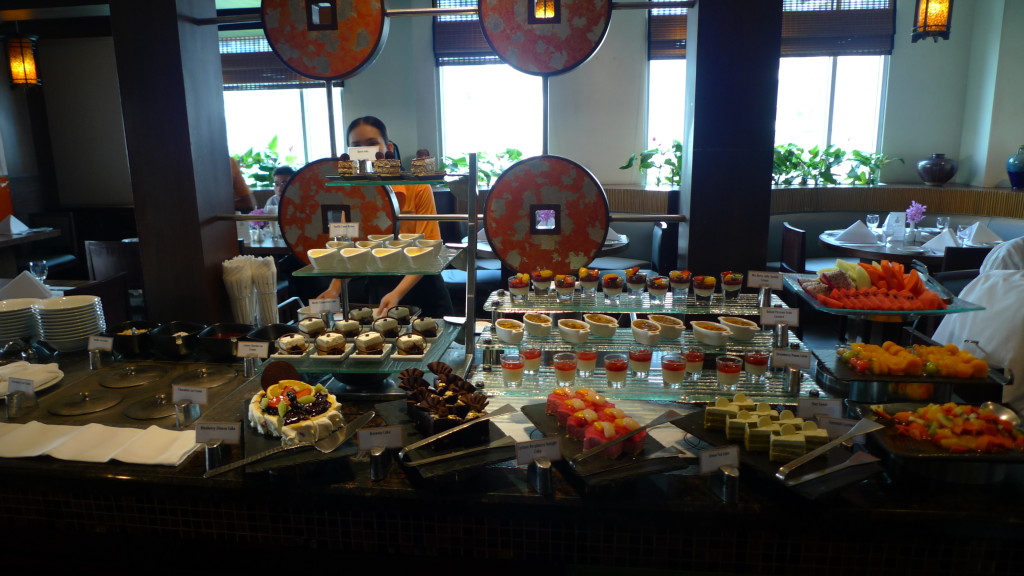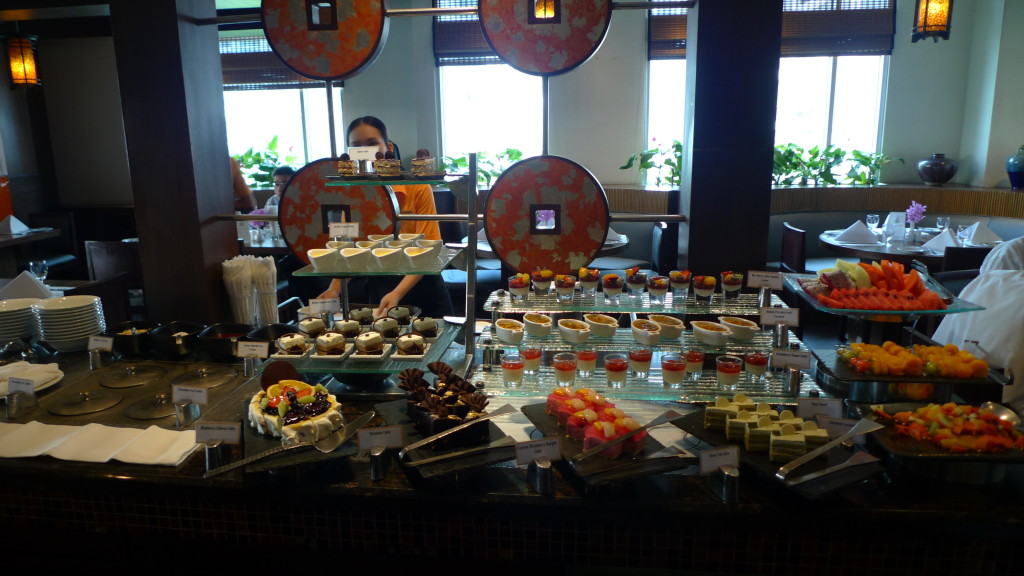 Eight Grande Wonder Suites are found on the hotel's 25th floor. We were able to visit three suites – Versailles, Emperor and Pharaoh. Can I go back and stay in any of these suites?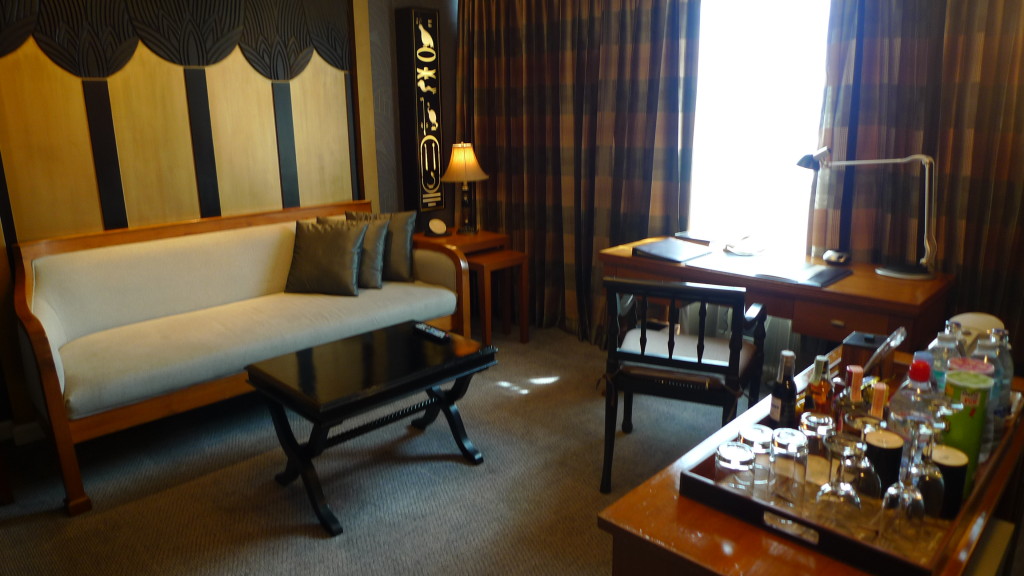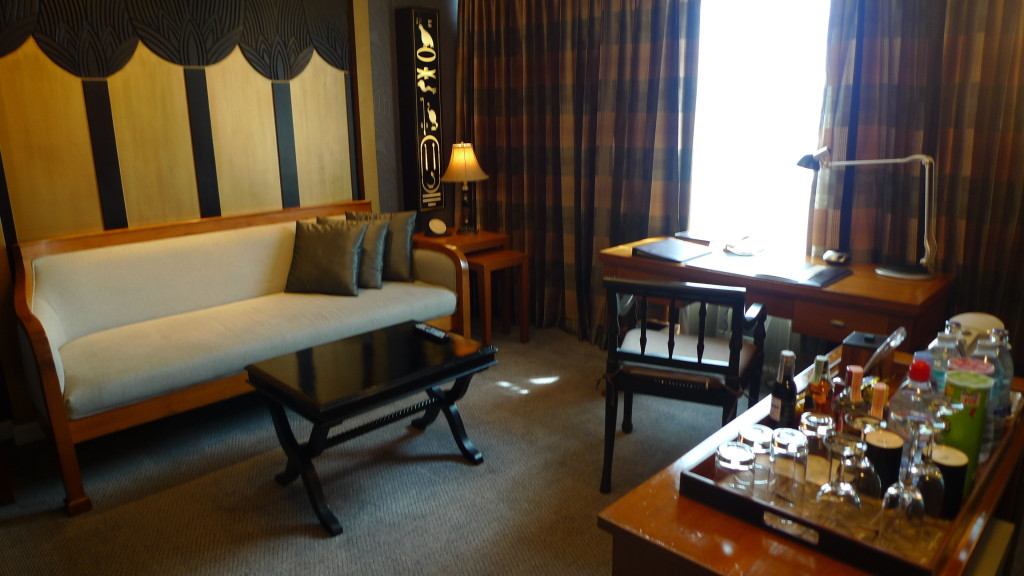 Why is it perfect for Staycations?
Majestic Grande Hotel is the perfect staycation place in Bangkok because they have the facilities and amenities you'd possibly need.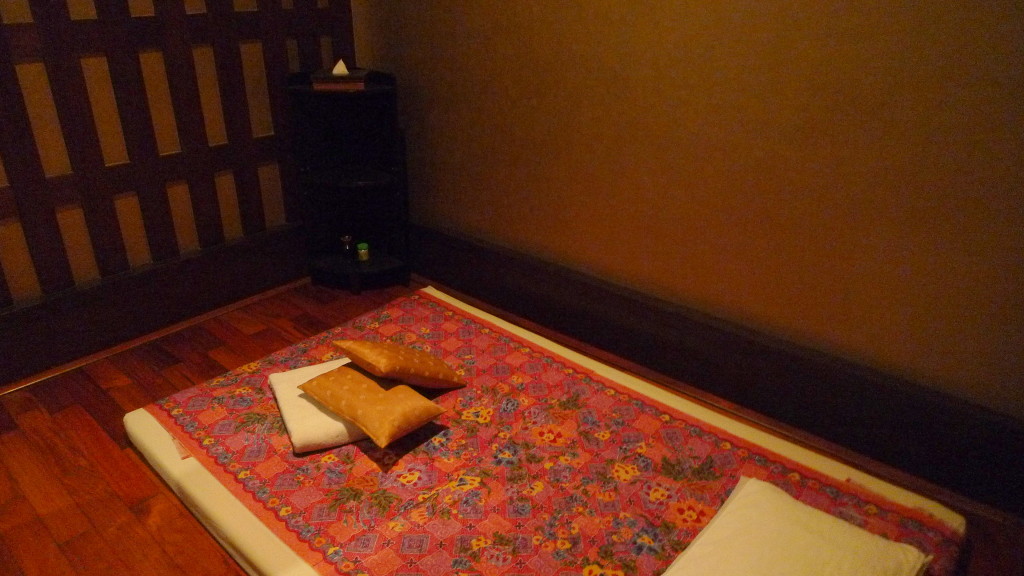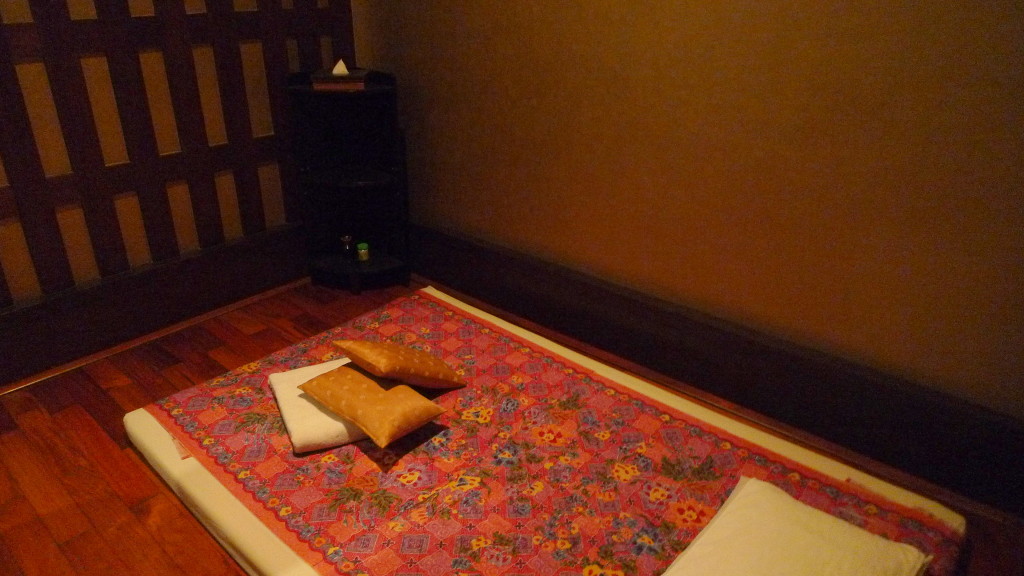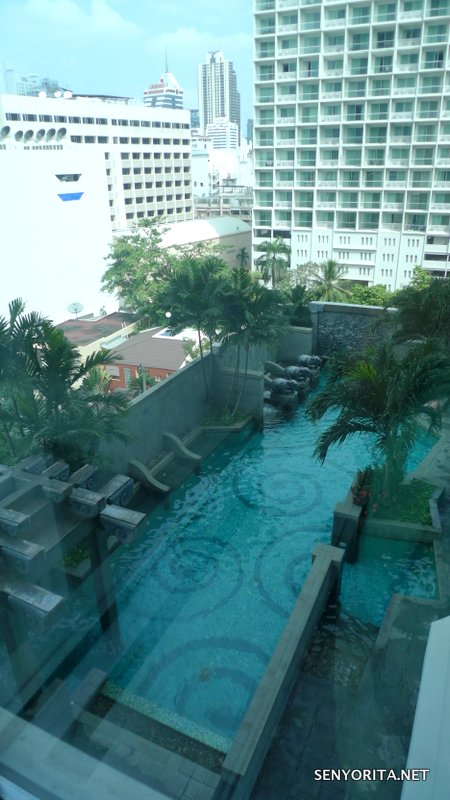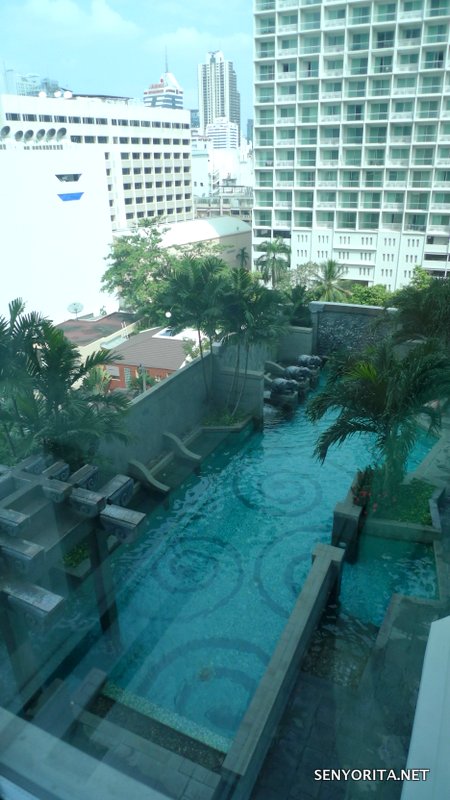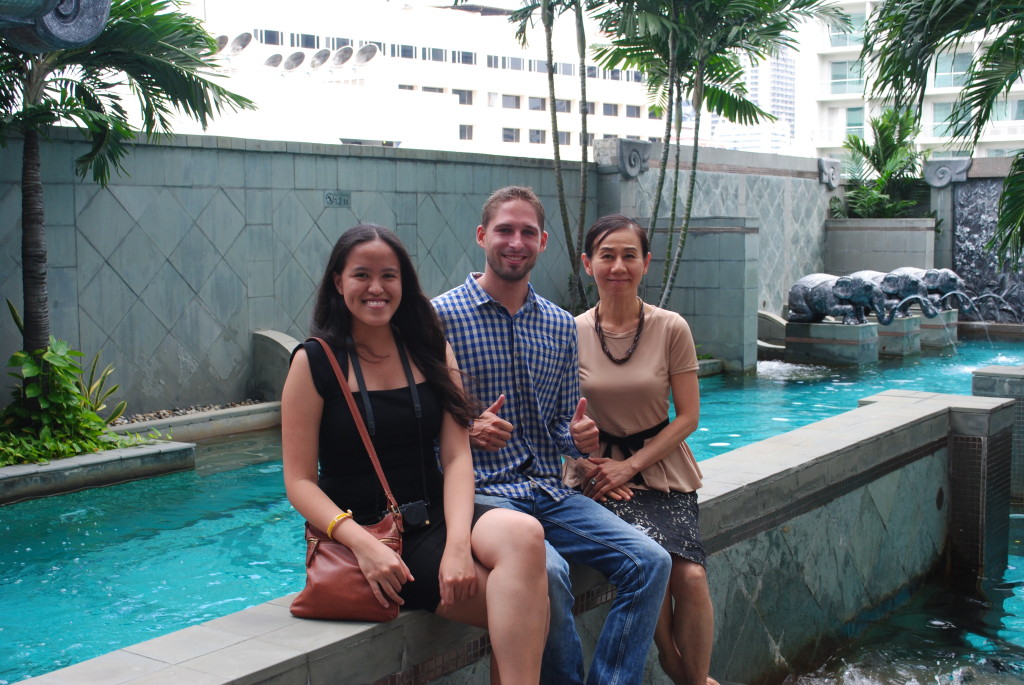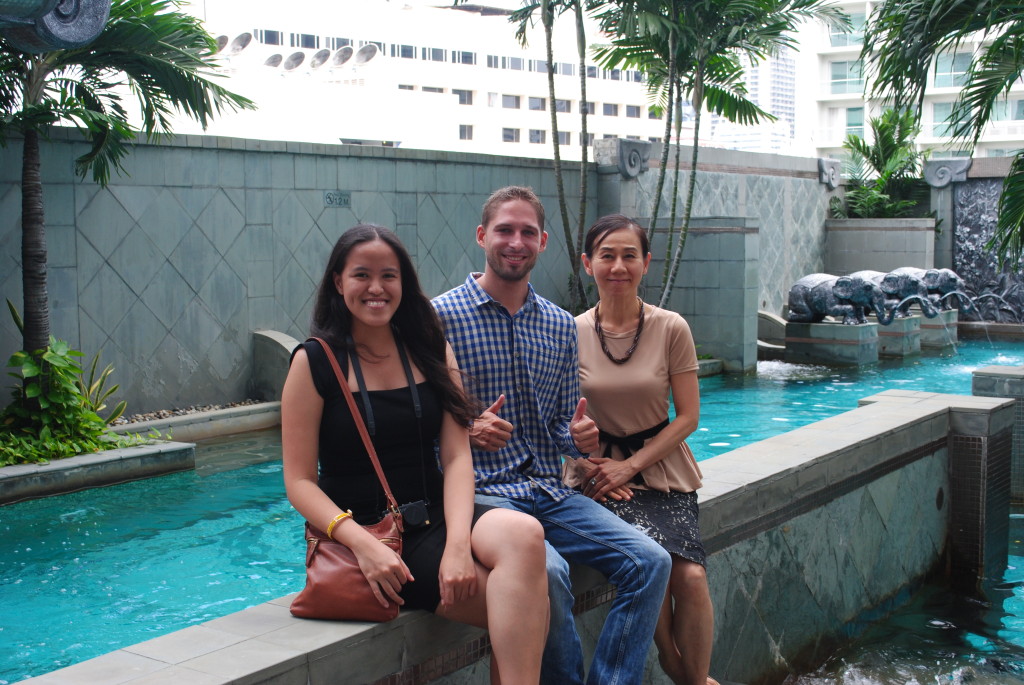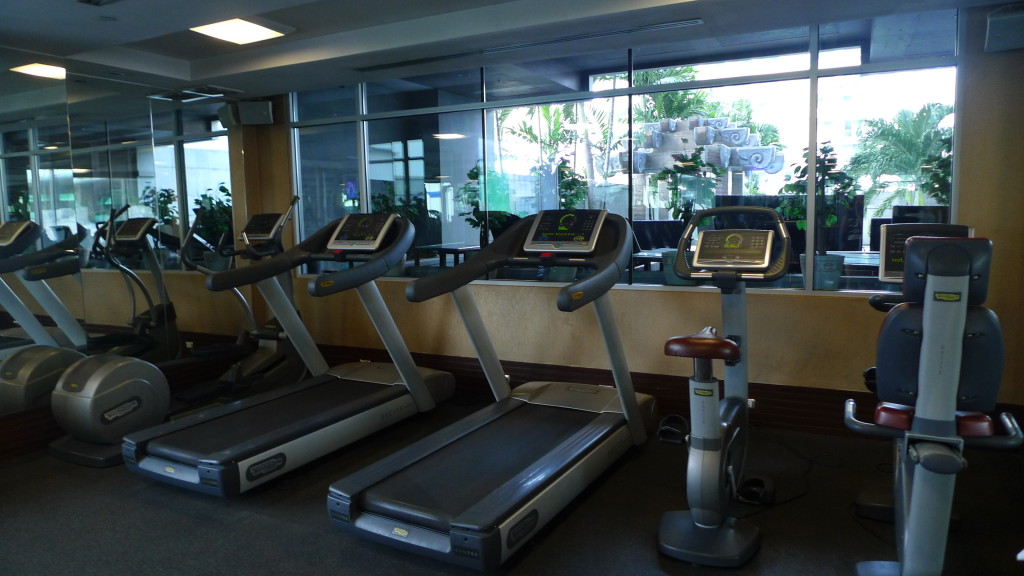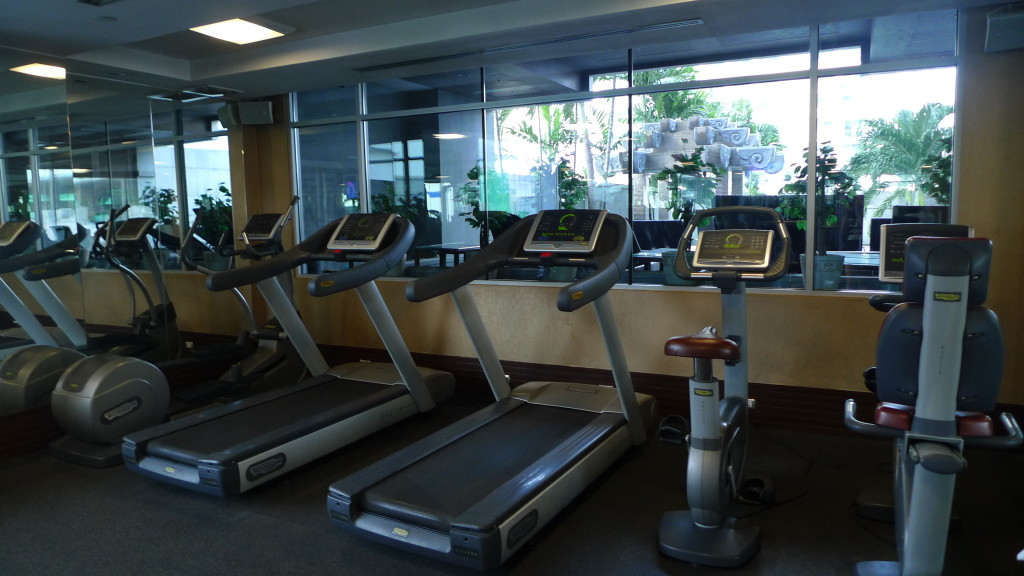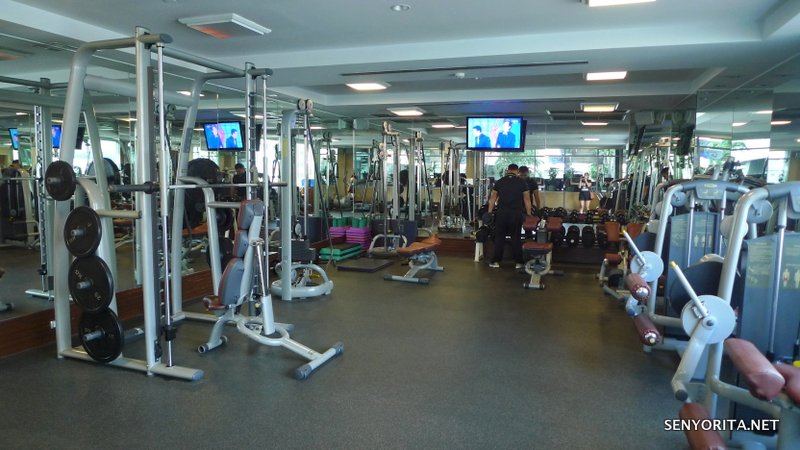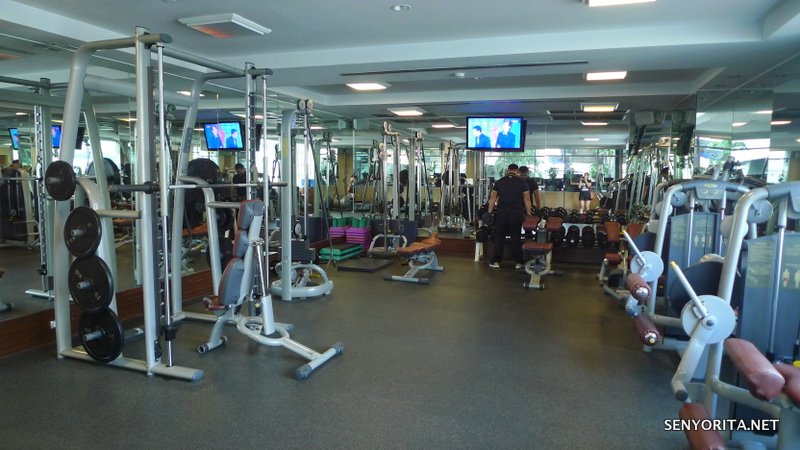 Apart from the amenities mentioned above, they also have a business centre for secretarial and translation services, conference room for important presentations, Jacuzzi beds, whirlpool bath and sauna room.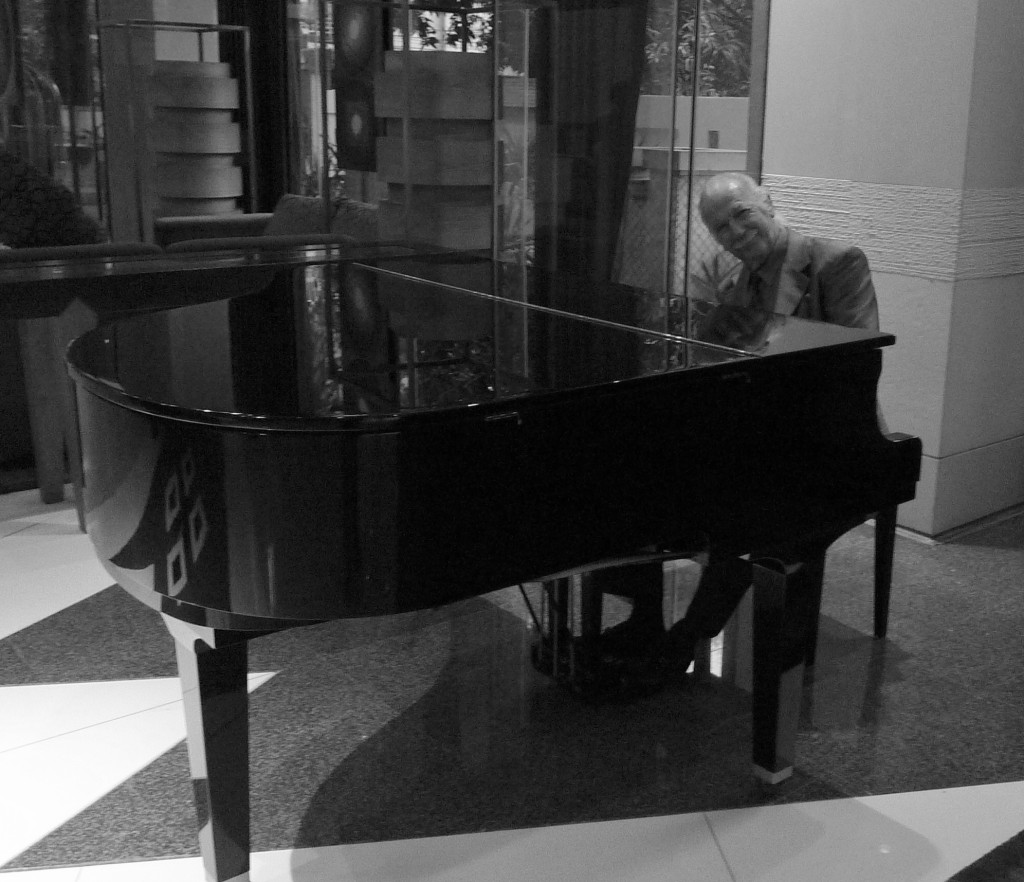 I guess these are enough to point out why I loved my unplanned stay at Majestic Grande Hotel. The staff made me feel welcome and I only went out twice at night because there's a lot of relaxing activities within the hotel!


MAJESTIC GRANDE HOTEL BANGKOK (check discounted rates!)
12 Sukhumvit Soi 2, Bangkok, 10110, Thailand
Website: http://www.majesticgrande.com