Something that I quickly learnt when I started traveling was the importance of keeping materialistic things to a minimum. Sure, I'd love a whole wardrobe of clothes, an endless supply of my favourite snacks and every film I love on DVD, but — shocker — it's just not practical, is it? However, it's vital to not only keep the essentials with you but also take a few home comforts and forms of entertainment to keep you going during long hauls, lonely nights and rainy days. Take a look at my top five list of things I must have when I travel.
Tablet
Communication is key when traveling: contacting your family to tell them you're ok; booking reservations at your next hostel; transferring money from your savings to your current account. Tablets are the best gadget to take with you as you can use them to make calls on Skype or Whatsapp and also surf the Net. It also doubles up as a camera and you can download films onto it. For phonecalls, pack a really cheap cell phone. Carry this around with you when you're out and about and leave the tablet locked up safely in your accommodations. Speaking of which…
Combination lock or padlock
Although many hostels offer lockers, they don't always provide padlocks and sometimes you'll just want that added protection. It certainly gives me peace of mind. This is something worth investing in — the better quality, the safer your personal possessions are going to be. Also, get one for each bag or case that you take along. If you like to carry cash with you, keep some on you and put the rest in your case so that you have money to fall back on should you be pick pocketed or have your bag stolen.
First Aid kit
You never know what's going to happen and you never know who's going to be around. I'm not telling you to carry around a full kit but put your own one together. I pack a small Tupperware box with assorted plasters, burn cream and sterile wipes. I also keep some pain killers and bite relief cream in there. Remember to keep a mental note of the emergency number services in every country you visit.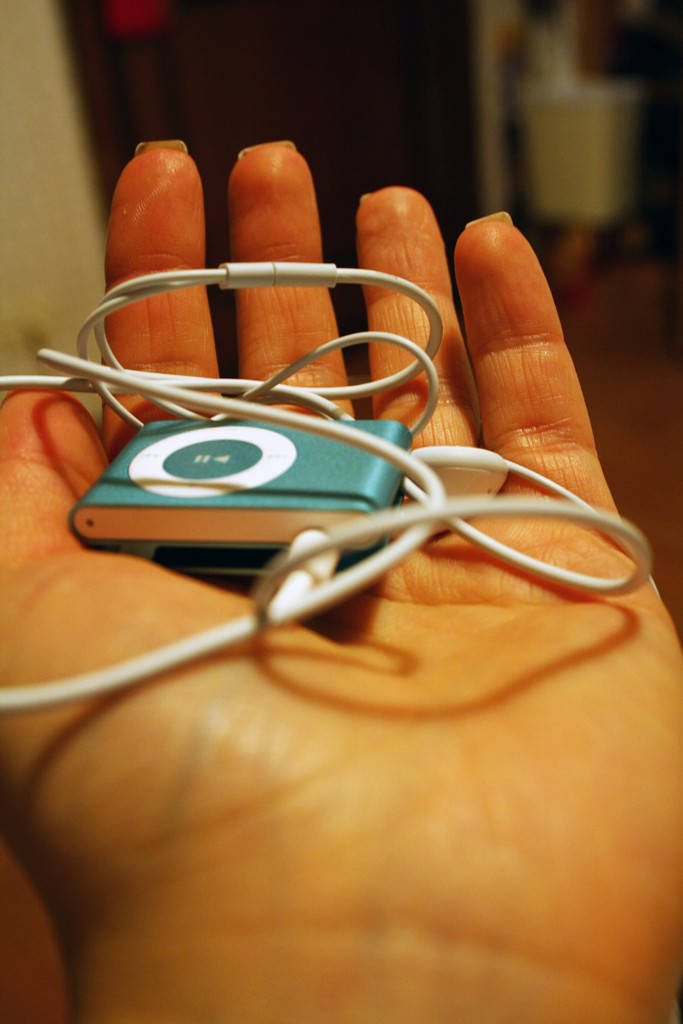 iPod Shuffle
Imagine sitting on a white beach, looking at the glistening waters and sipping an ice cold beer or cocktail. Now imagine that experience to the soundtrack of your favourite music. Not only can songs intensify such moments while you're traveling but it can comfort you when you're waiting hours for a delayed plane or you're trying to get to sleep on a stormy night. An iPod shuffle is ideal because it's compact and at the lower end of the cost scale. You can buy these compact devices at Tesco or other retailers for a reasonable price.
The little things
Little they may be but these items have helped me through many a journey. Ear plugs are a must if you are staying in a shared hostel room—- you'll be surprised at how many people snore so loudly. I also always take a headlamp or torch for if I need to get something from my bag in the middle of the night. Suncream and after-sun are another must, which lots of people tend to forget and end up paying way too much for. Oh, and take a roll-away anorak or poncho because rain can hit at any time.
Aside from your passport (you wouldn't forget that, right?), travel documents and suitable clothing and shoes, you should be good to go. Don't be tempted to take things you don't need: you'll only end up throwing them away to make things easier to carry.
Image by sunshine city, used under Creative Commons license
Nancy Berkenshire is an experienced traveler and hiker. As soon as she's pack from one trip, she's planning the next!