"Kuya, malapit lang ba 'yung Ivana Port?" the still-sleepy-pwede-five-minutes-pa-please me asked at 6:30 in the morning.
"D'yan lang."
So I hurriedly prepared my things and off we went to Ivana Port. Little did I know that 'Dyan lang' is about 20 minutes away from the place where I was staying.
"Malapit na ba?"
"Oo. D'yan lang."
Pressure! Will I make it on time? I was already thinking of Plan B just in case we miss the Faluwa ride to Sabtang Island. We can just proceed with the South Batan Tour.
I enjoyed the scenic view towards Ivana Port. Saw a number of 'Blow Ur Horn' signs. I noticed how the drivers acknowledge each other by nodding or waving. What a place full of friendly people.
We arrived in Ivana Port just in time. I even managed to drop by the popular Honesty Store for Coffee and biscuits.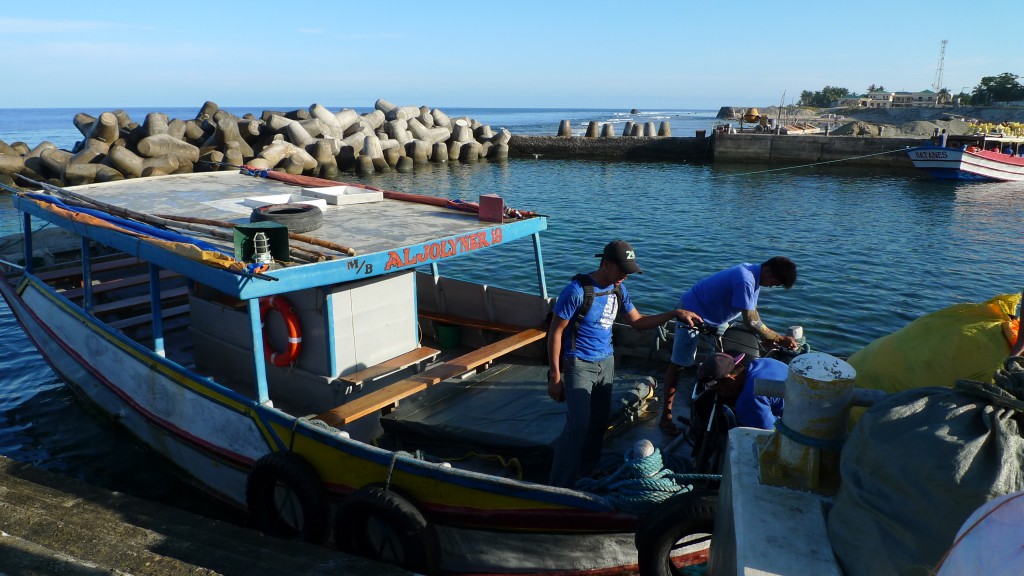 The weather's good, so I assumed that the boat ride from Batan to Sabtang is not as 'terrifying' as compared to other season. By the time I settled in one corner, several sacks of rice, goodies, motorcycles and even a live chicken joined us in this trip. There were some 'OMG-katakot-baka-bumaliktad-tayo' moments, but that's just me exaggerating.
Several trikes made of cogon roof and bamboo welcomed us as we arrived in the port area.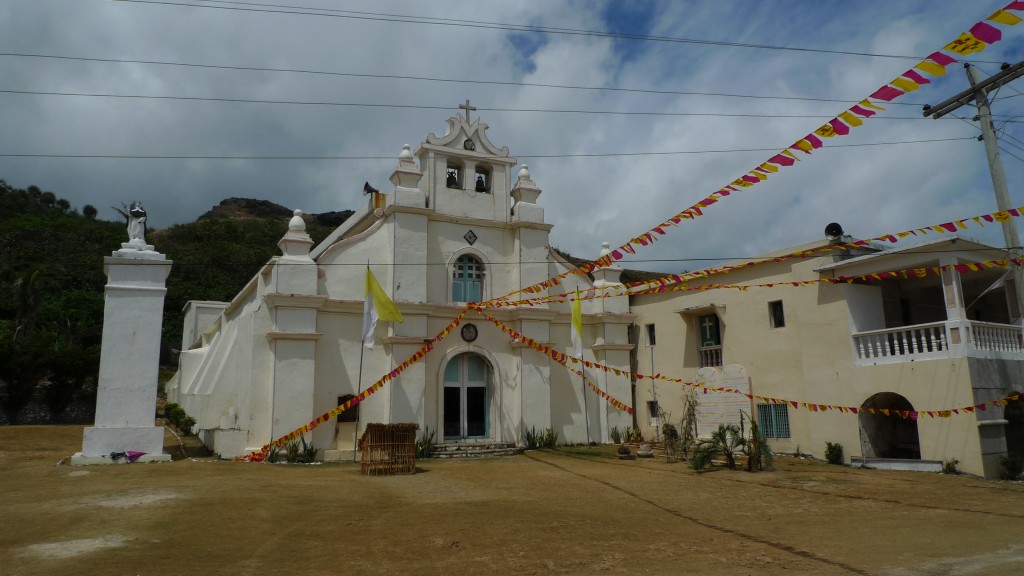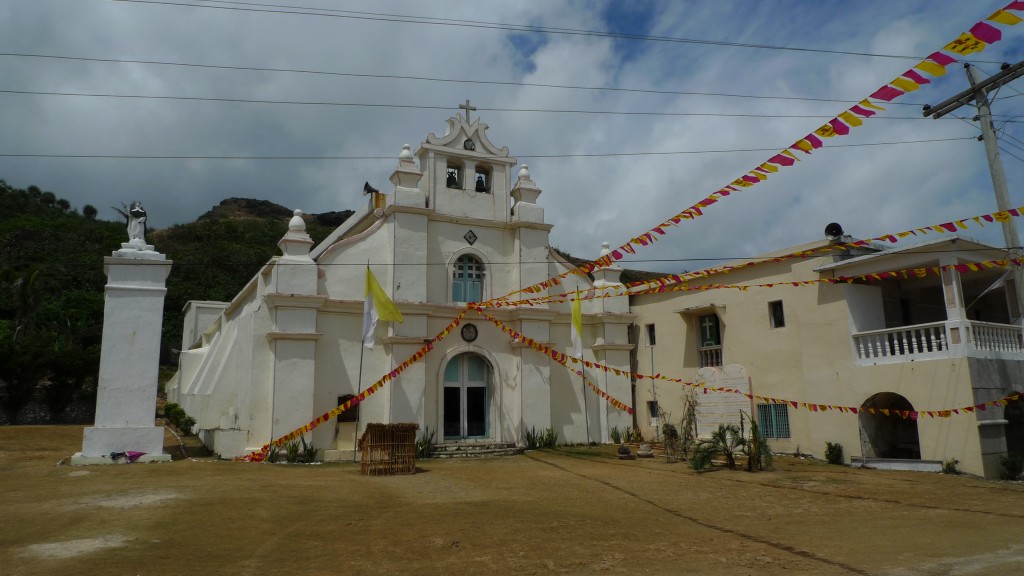 Tourists are required to pay Environmental Fee (Php 400 per trike) before exploring Sabtang Island, which was pricey for a solo traveler like me. I can the need though. Aside from the fact that this is a secluded island, the local government needs funding for the construction of roads and other public properties.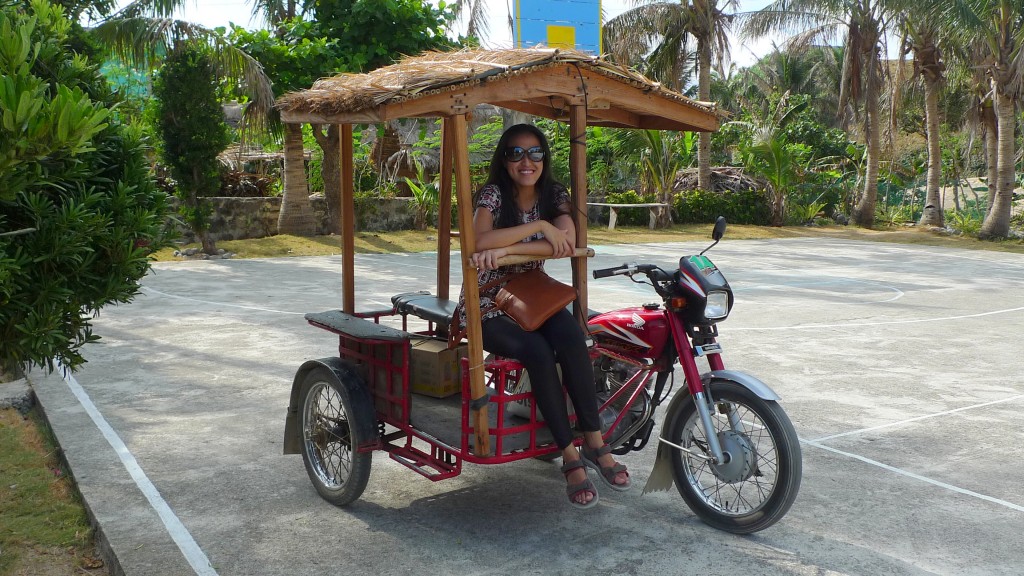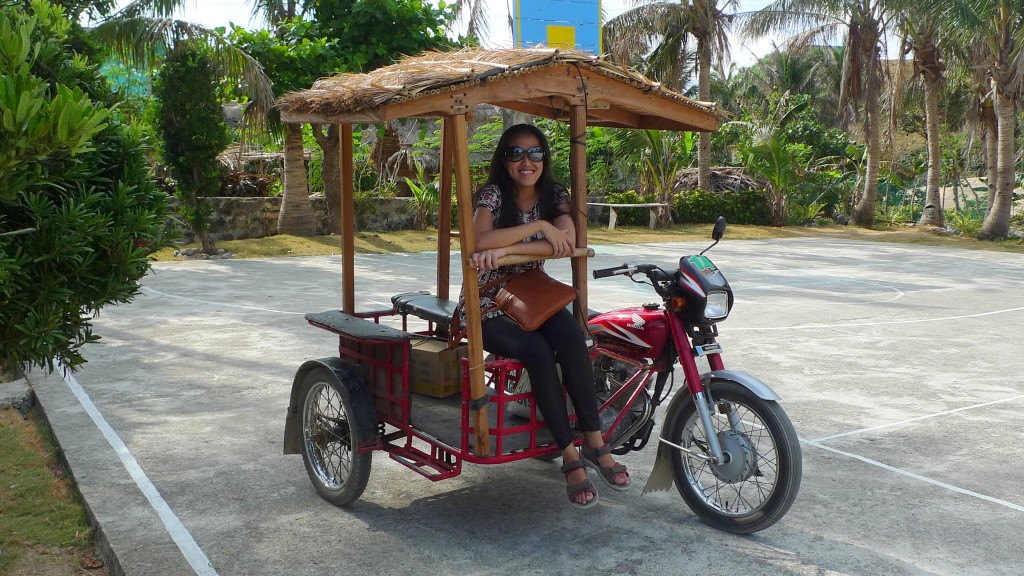 Let's start with the tour, shall we?
I seated at my 'throne' for the morning like a boss. I was about to get grumpy because of hunger but the stunning view made up for it.
Then Kuya Lito played an April Boy Regino song… or was it April Boys?
"Wow astig! May radyo pala 'to!" I said gleefully. I'm impressed with this improvised radio. Exploring Sabtang Island with this unique mode of transportation is like being in a OPM karaoke music video. Sarap maka-emote!
FIRST STOP: SAVIDUG VILLAGE
Song: Honey, My Love, So Sweet by April Boys
When I hear 'Batanes', the traditional stone houses comes to mind. Savidug is one of the villages that still has the remnants of the Ivatan home. It was 8am in the morning and I'm usually grumpy especially when I'm hungry. I end up taking touristy pictures and exploring the area by foot.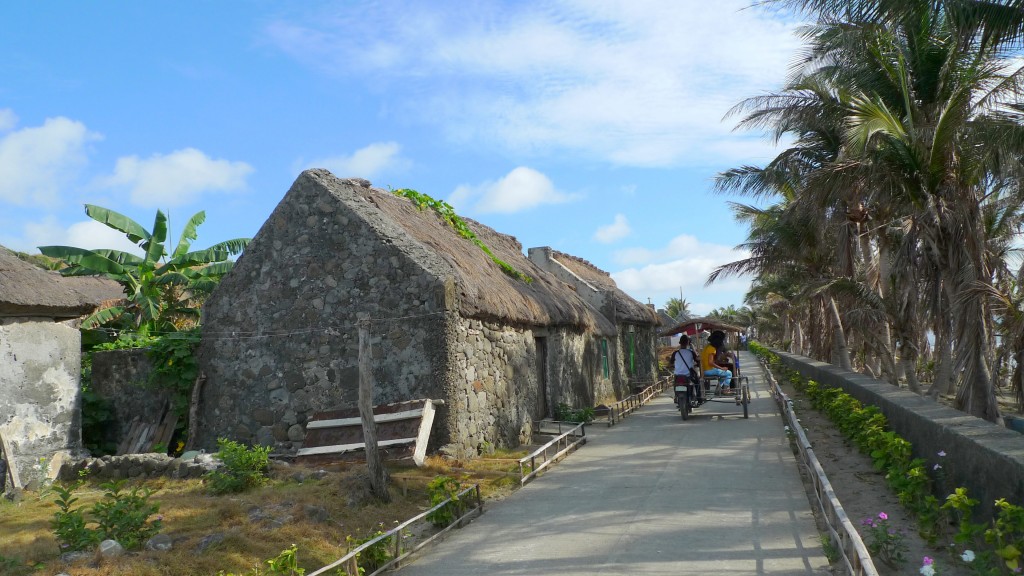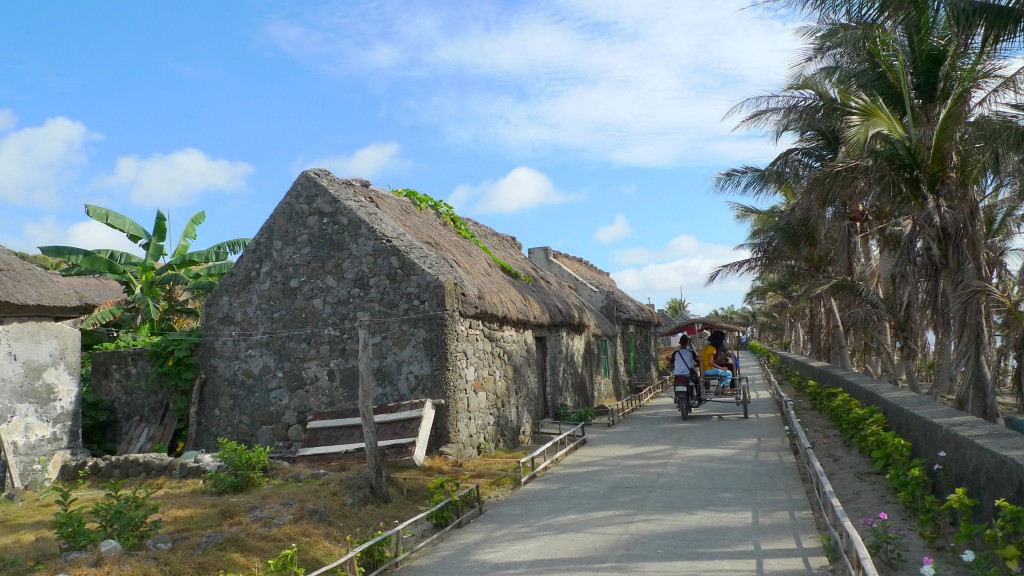 Most of these houses were damaged by previous typhoons. Although the cogon roof can protect one house for at least forty years, there are some parts that needs to be repaired in the 'modern' way'.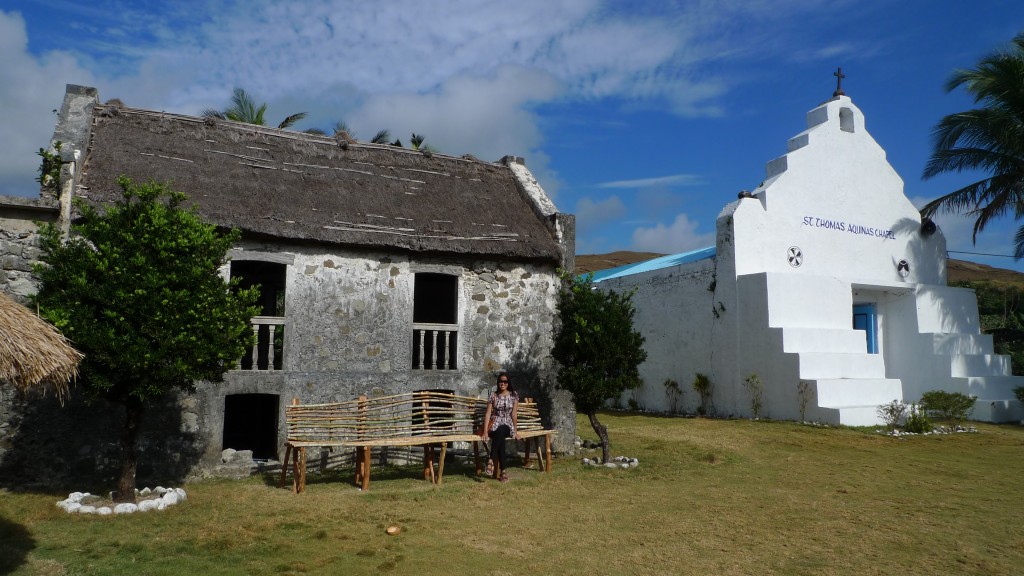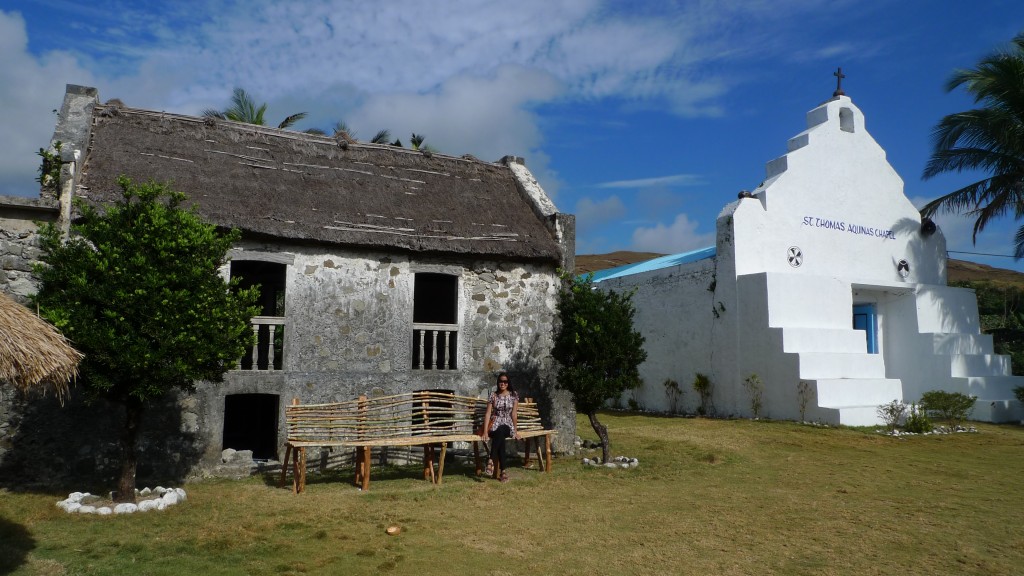 I visited St. Thomas Aquinas chapel. Adjacent to it is the town plaza. Kuya Lito said they locals usually gather here in fiestas and other important events.



SECOND STOP: CHAMANTAD-TINYAN VIEWPOINT
Song: Sexy Chick by David Guetta/Akon
"Wala bang Sexbomb Girls sa playlist nito?" I jokingly asked Kuya Lito while pointing at the improvized audio machine.
Then poof. David Guetta and Akon!
So after listening and listening to the April Boys Greatest Hits Compilation, it's time to party!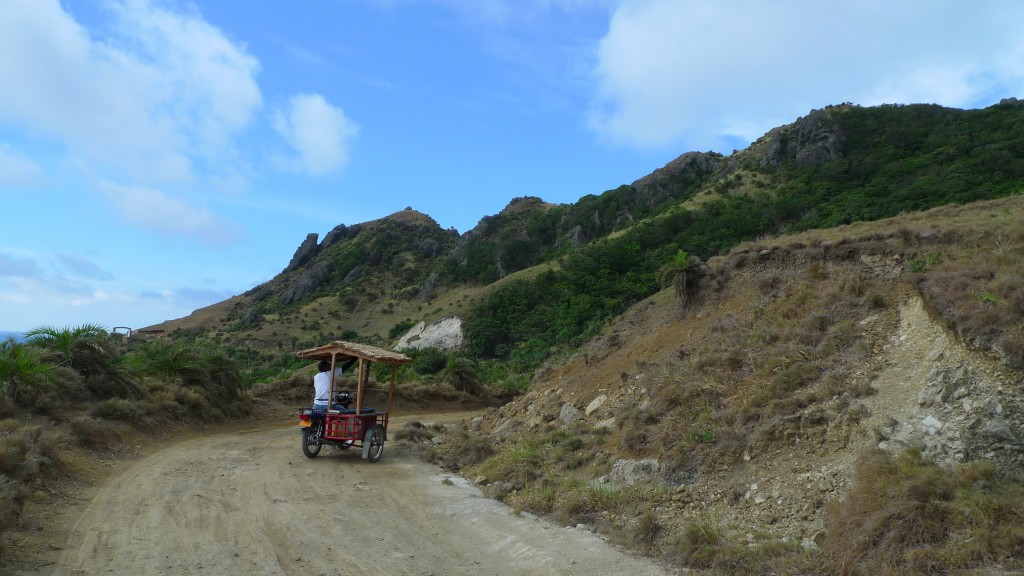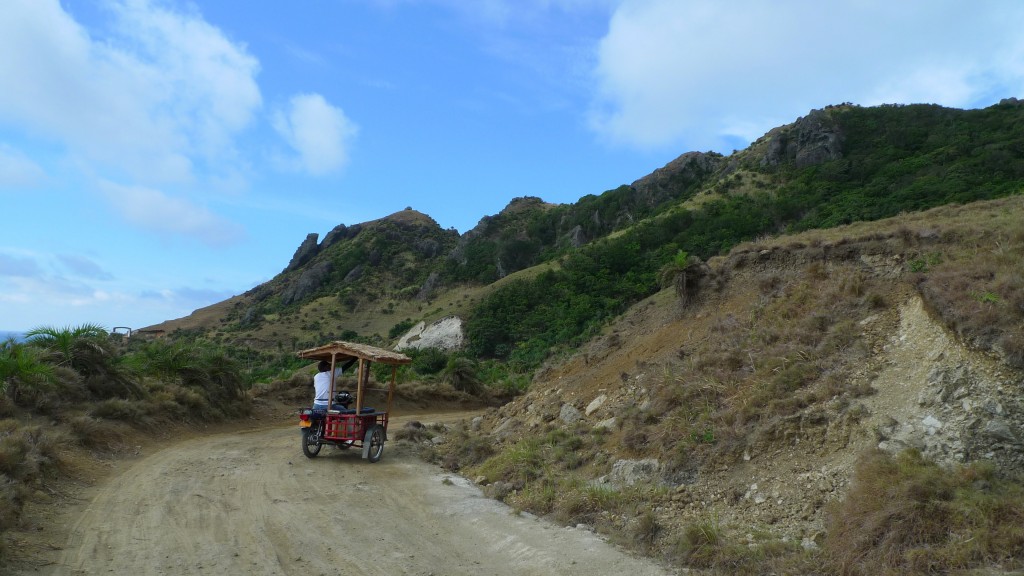 The journey from Savidug to Chamantad-Tinyan Viewpoint is a transition. From cemented to rocky road. From April Boys to David Guetta.
Apparently, the most photographed scenery of Sabtang Island is called Chamantad-Tinyan Viewpoint. I'm glad there were less tourists when I arrived. There's a vakul for rent (Php20) for visitors who wants a souvenir photo. My grandfather requested this in particular, so here I am!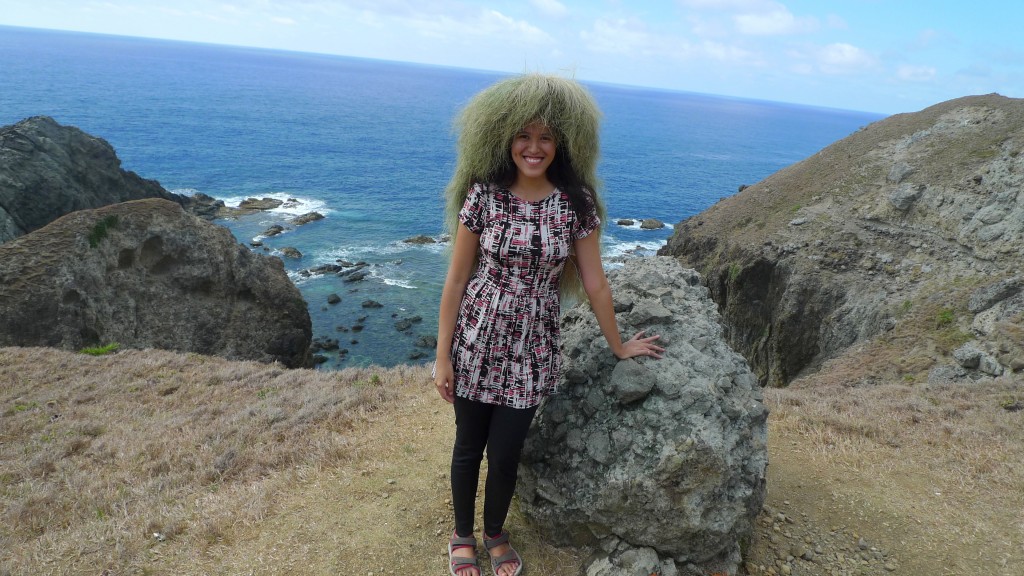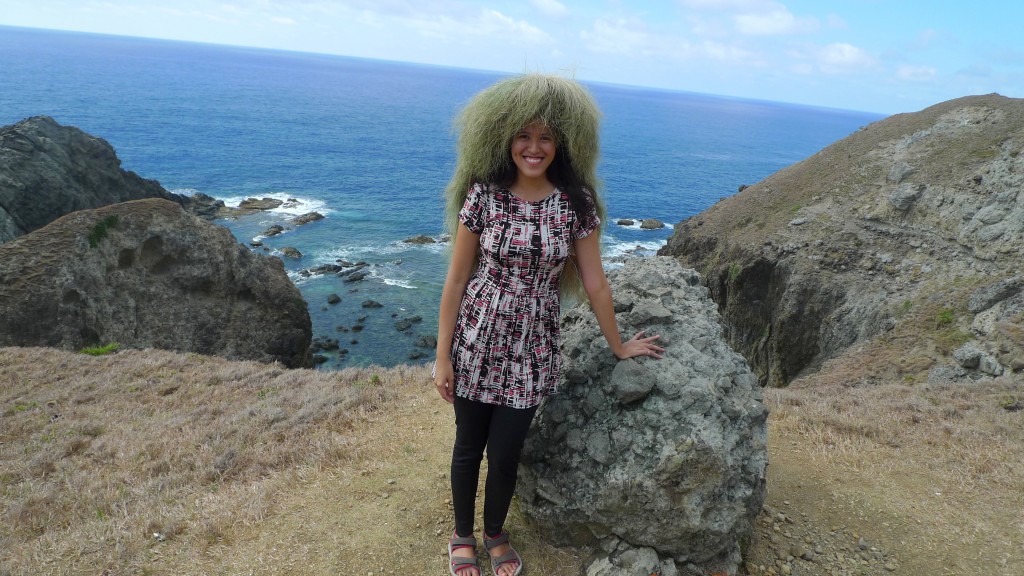 I know David Guetta is the man of the playlist, but had Rupaul vibes once I wore that Vakul. Wish my girl friends were here!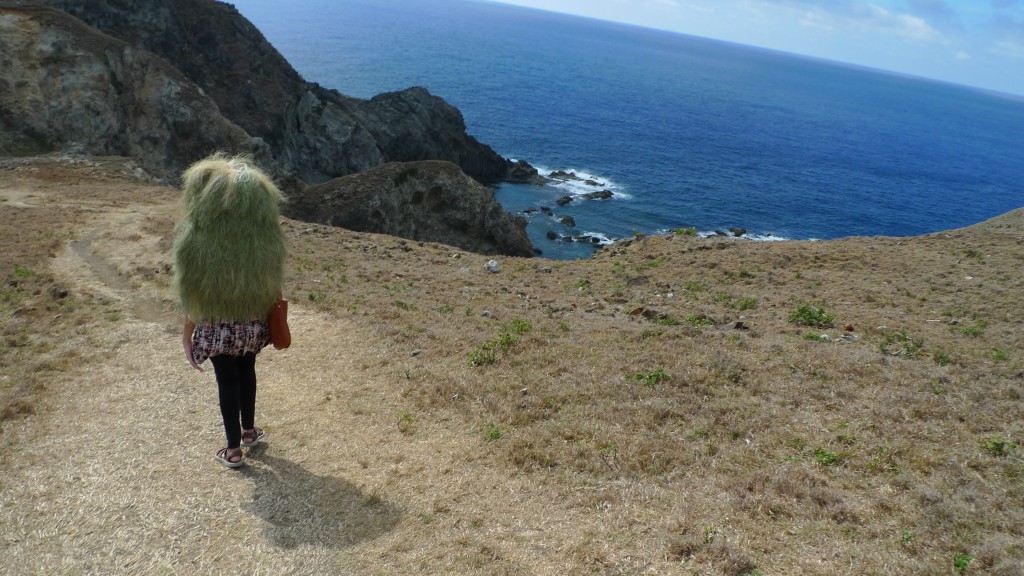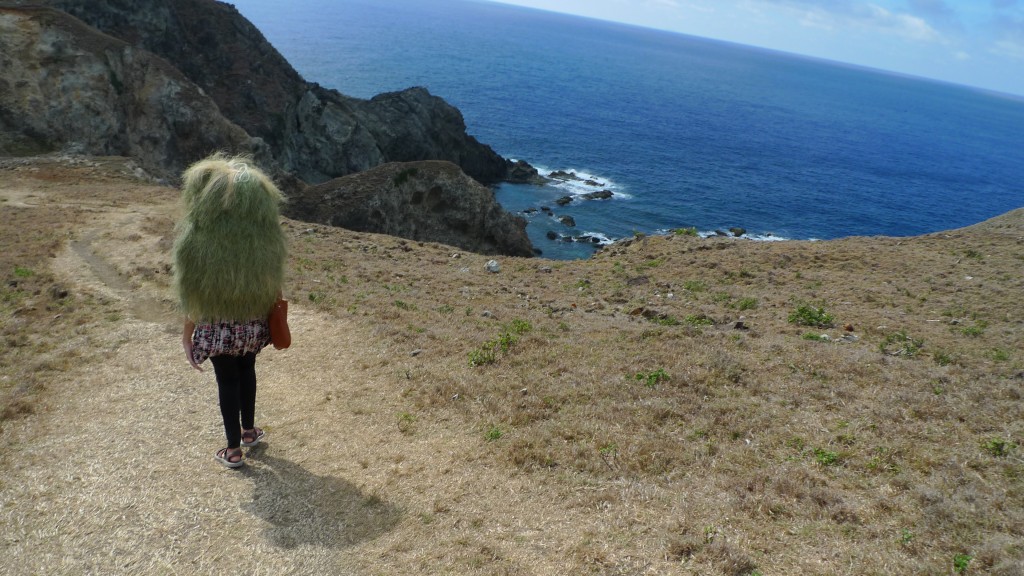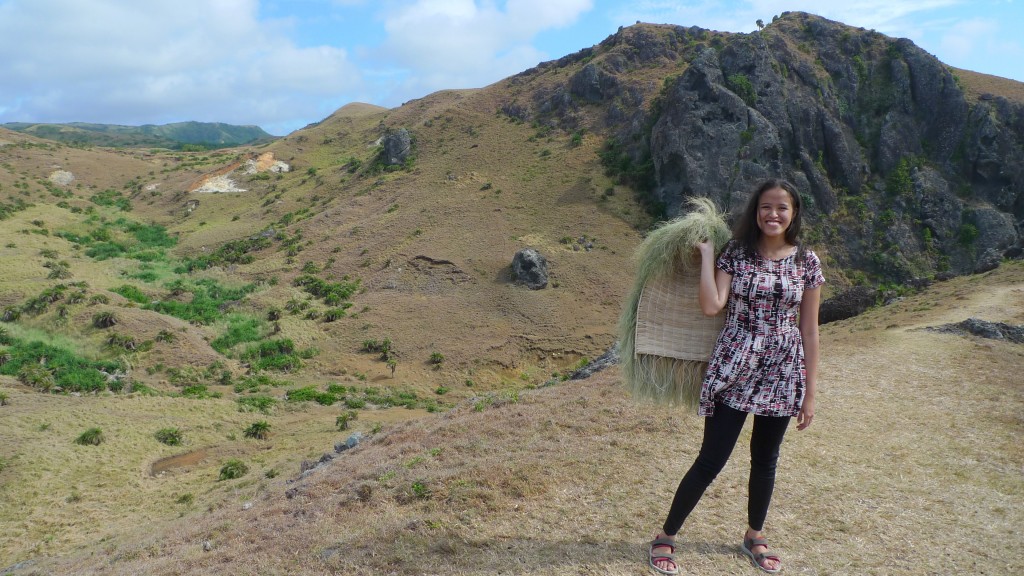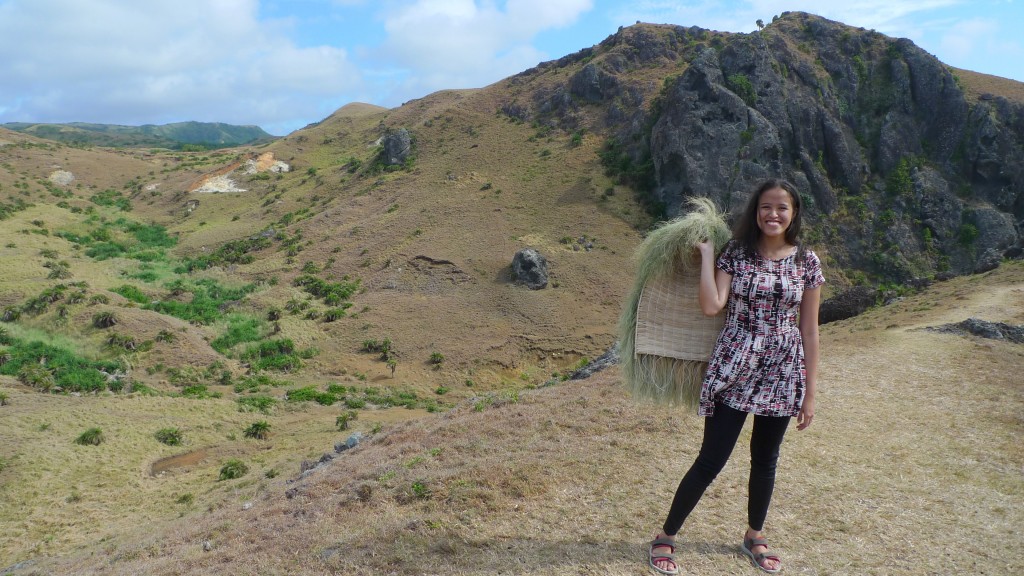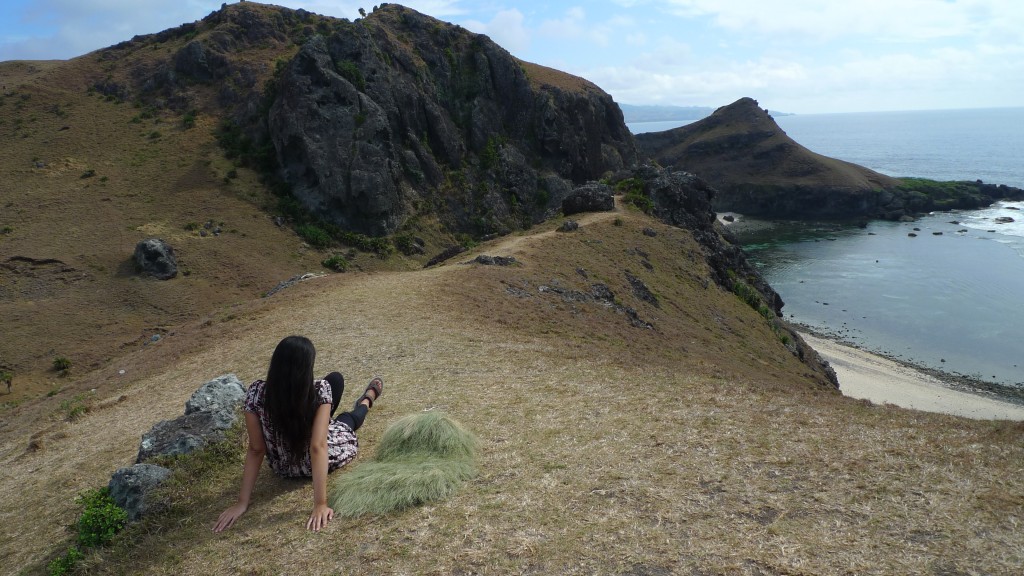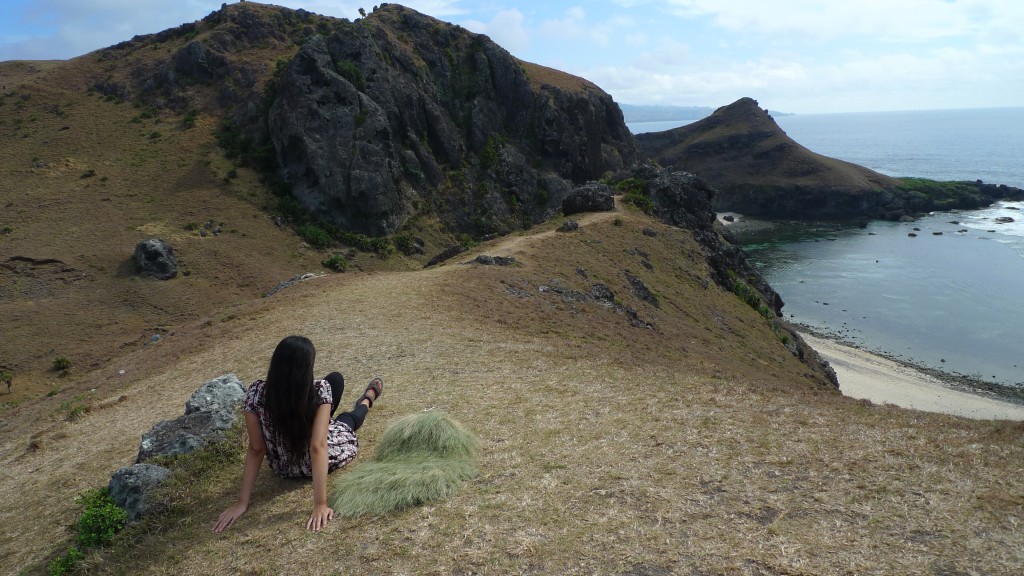 I spent ten minutes just staring at the scenery. This is the life!
The wind simply erased my grumpy side. There's a small stall where visitors can drink refreshments and eat some snacks. Bought Sabtang's version of tea.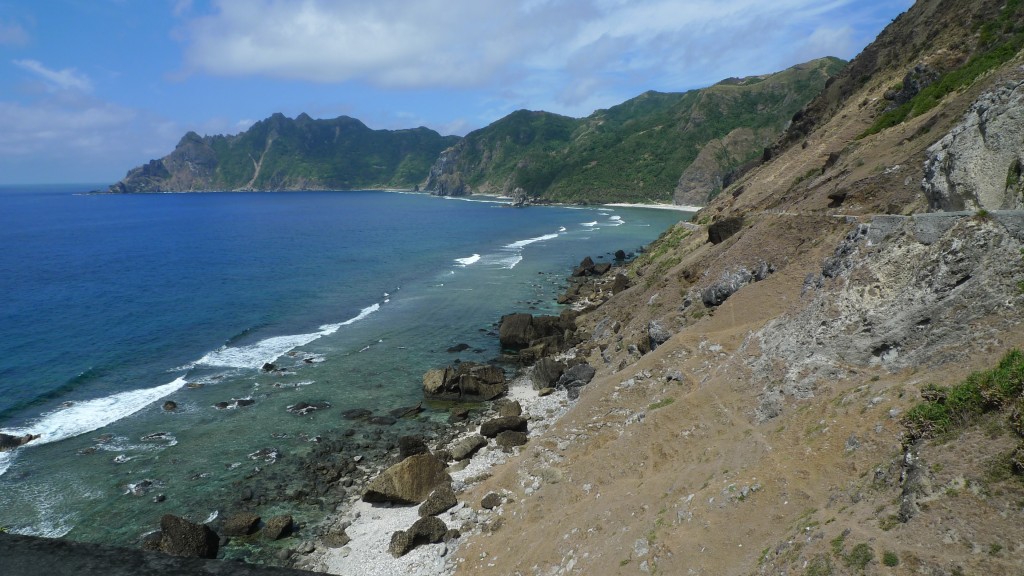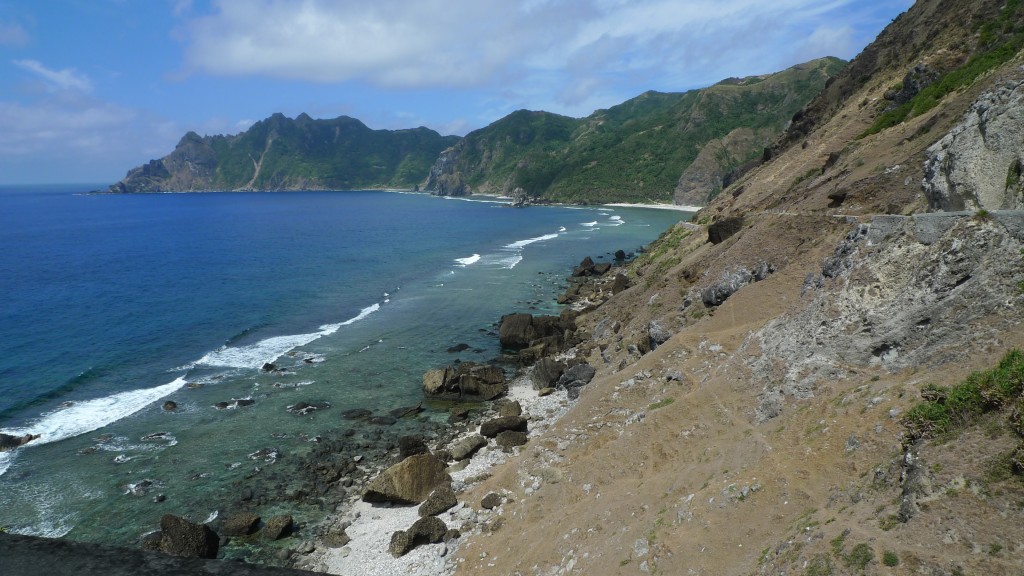 THIRD STOP: CHAVAYAN VILLAGE
SONG: Repeat by David Guetta and Jessie J
The scenery as we travel down the bumpy road is enough for me to appreciate this island. I was recording a video while the song 'Sexy Chick' is being played when all of a sudden, it switched to another David Guetta track, which I am not aware of. The voice is familiar… could it be Jessie J on vocals? But no… The only Jessie J- David Guetta collaboration I know is 'Laserlight'!
When I went home to Manila, my friend AJ confirmed that David Guetta and Jessie J collaborated for a song called 'Repeat' even before the latter released 'Laserlight' three years ago. What a revelation discovered in an isolated island!
Now let's proceed to Chavayan Village!
Chavayan Village is almost similar with Savidug. It was on this part of the trip that I finally managed to buy some sweets and drink while chatting with some local kids. I wondered how it feels like to live in such island, where electricity is off by midnight and I'm not even sure if they have internet connection there.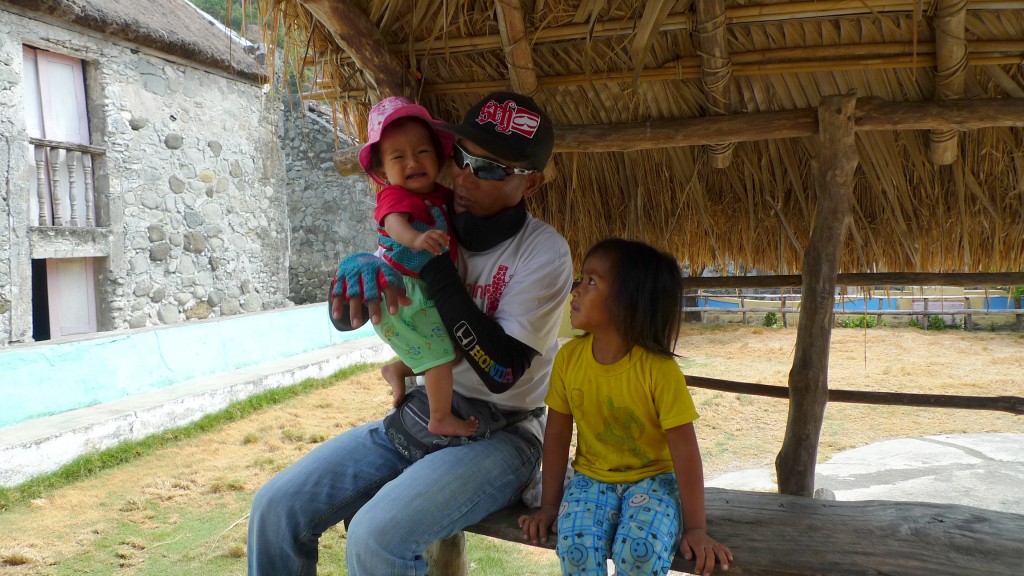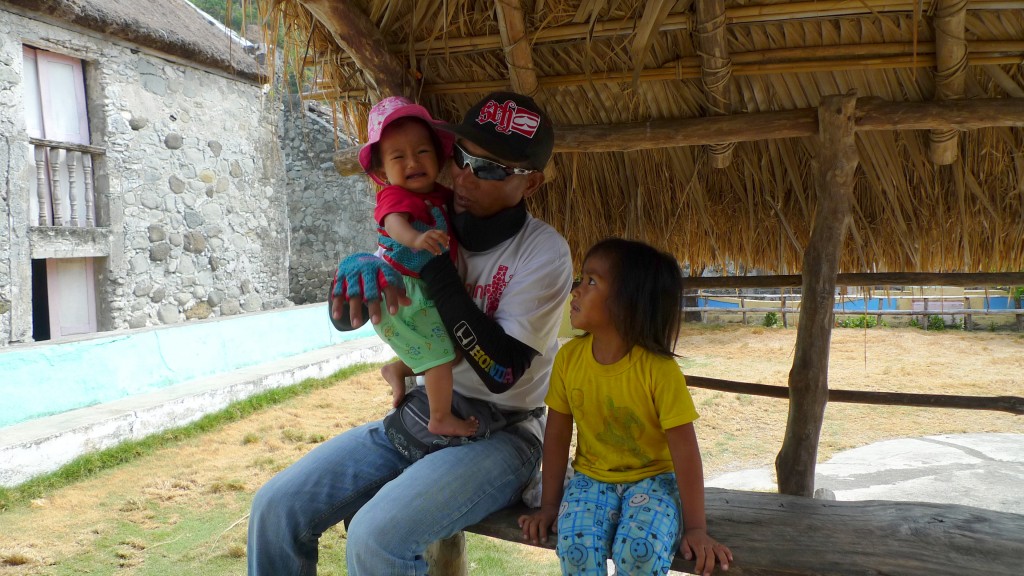 I also took this opportunity to ask stories about Ilocanos migrating to Sabtang and how it is like to live in the nearby islands particularly Itbayat. Life in Sabtang as I can see it is hard. What more in Itbayat?
I saw a number of girls my age who are happily married. They live the traditional simple life of a Filipino woman . A part of me felt sorry for them because they were deprived of career opportunities because of their location, but one part of me felt envious because they seem to live a simple yet meaningful life.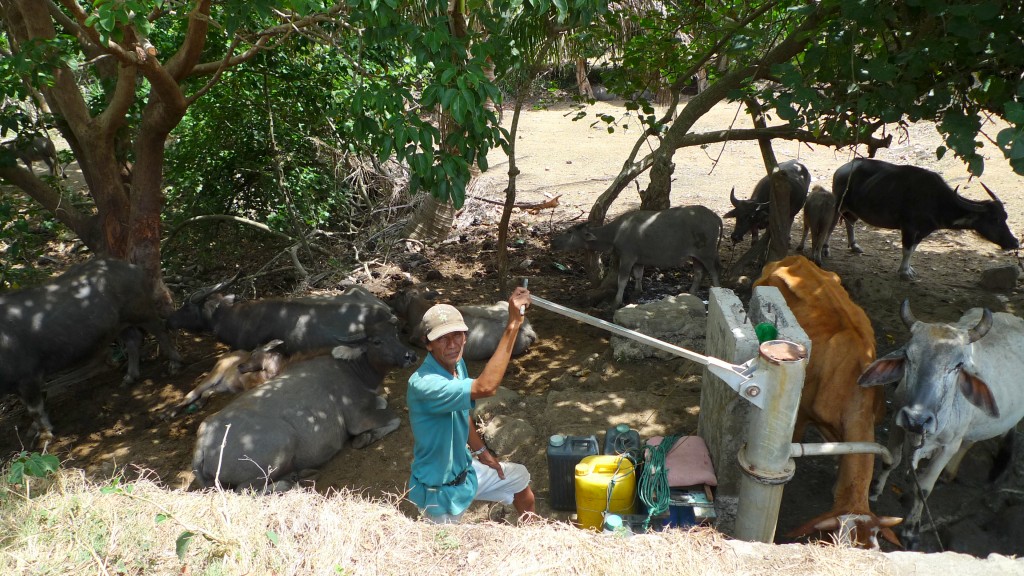 FOURTH STOP: MORONG BEACH / MAKABUANG ARC
SONG: TITANIUM by David Guetta and Sia
The heat of the sun is slowly making me grumpy. Add the fact that I was wearing black leggings. Why was I wearing one anyway? Well… *girlthing*
I was giddy upon reaching the restaurant located near Morong Beach/Makabuang Arc. Being a solo traveler, some couples and groups were staring at me. I was really hungry and anticipating for food that's why I went straight to the outdoor kitchen to investigate lol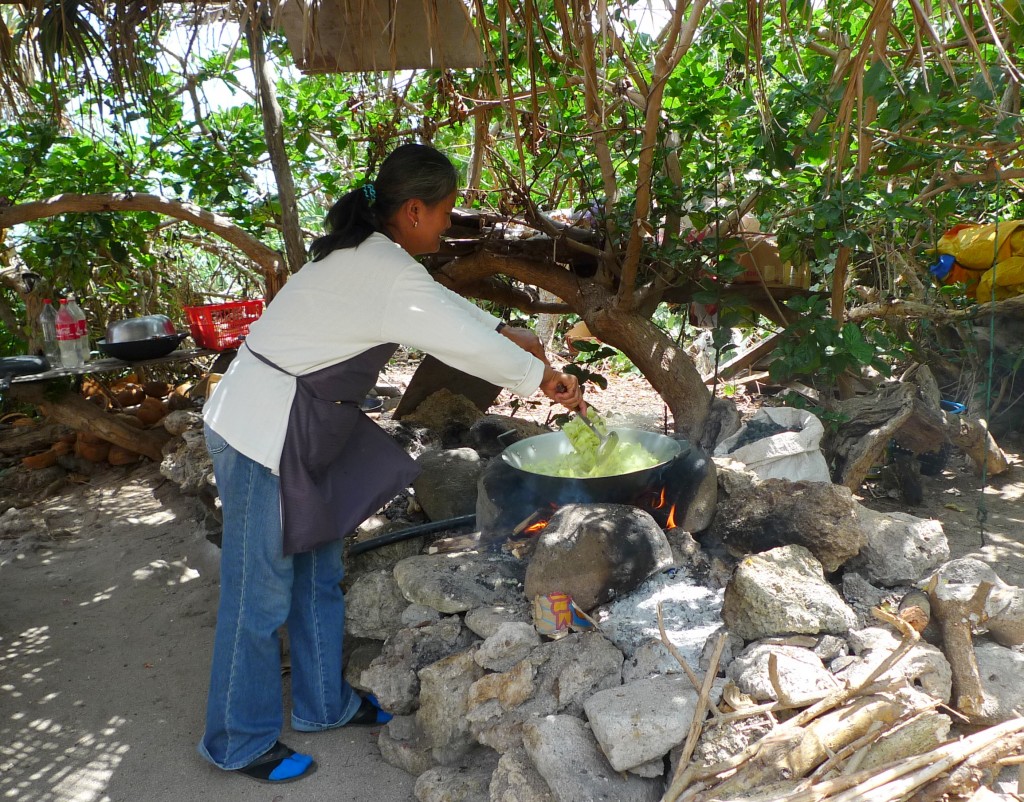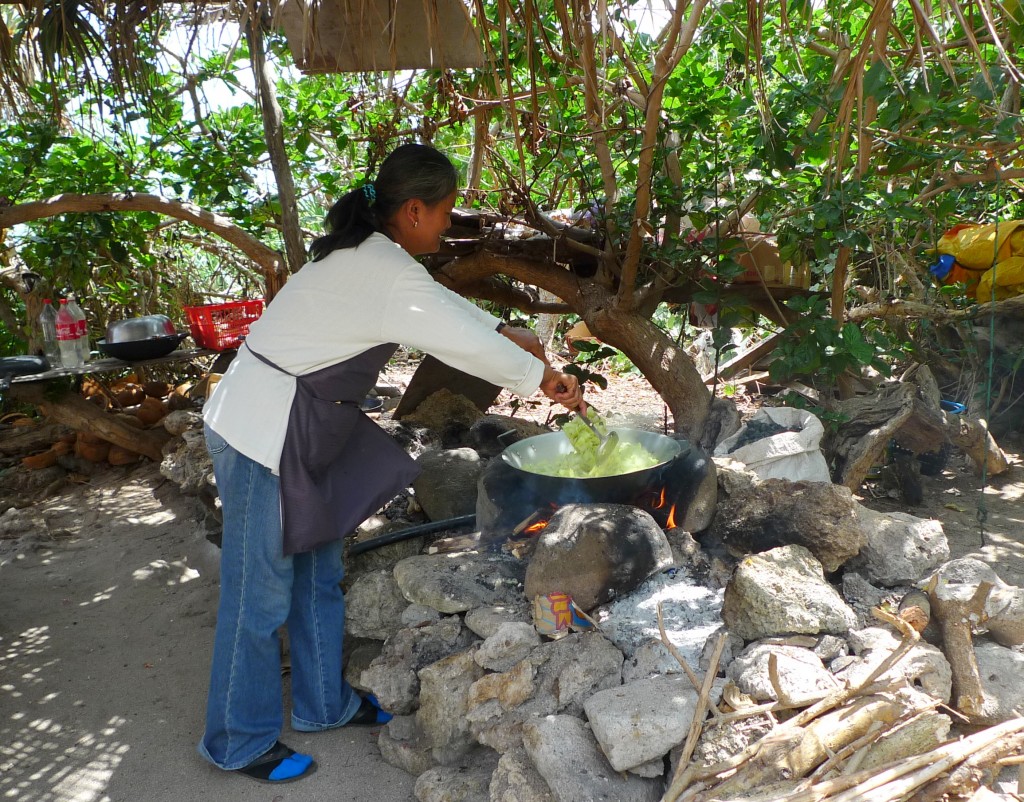 I heard some staff members and tricycle drivers talking in Ilocano, so I joined them. I met Kuya Erick, who is originally from Nueva Ecija. When I asked why he moved to Sabtang, he narrated that he was assigned to work on a project there when he met his wife, a local resident of Sabtang.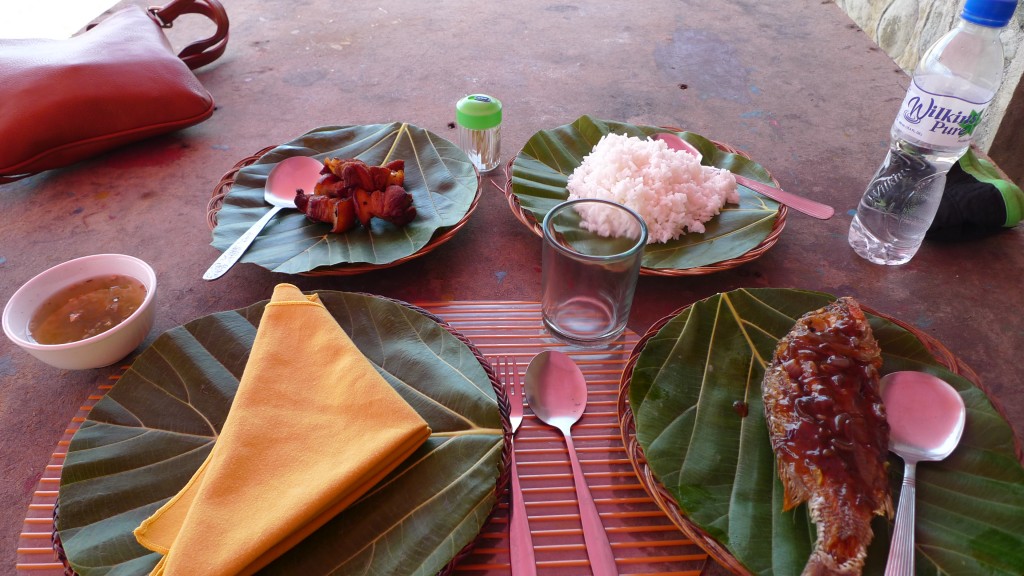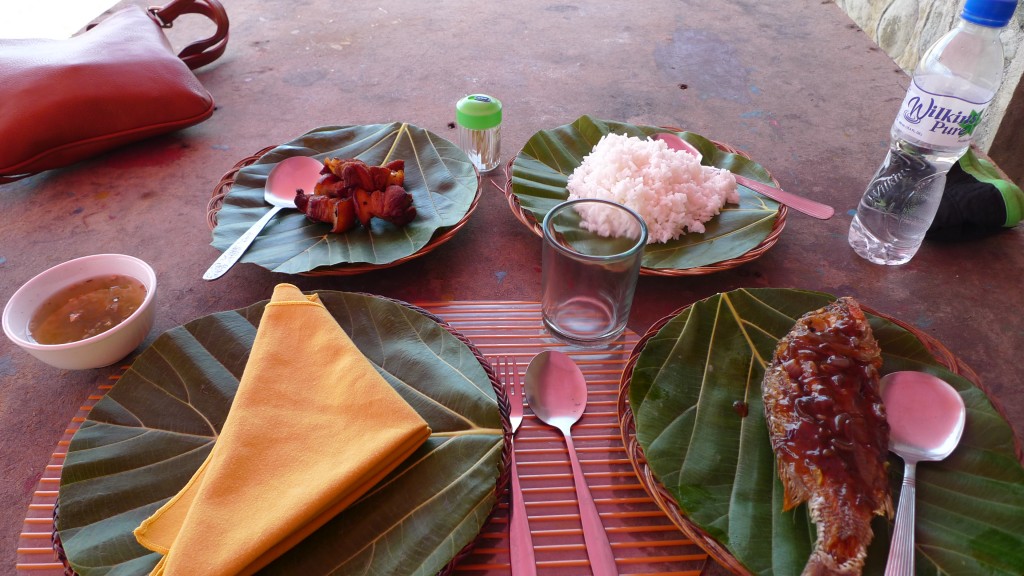 For lunch, I feasted on Seaweed Soup, Lapu-Lapu and Ivatan's version Adobo – the dry one! I also asked for vegetables (Buttered Cabbage) plus mineral water and coke for I can't remember how much, but very pricey kaya sinimot ko lahat! 😀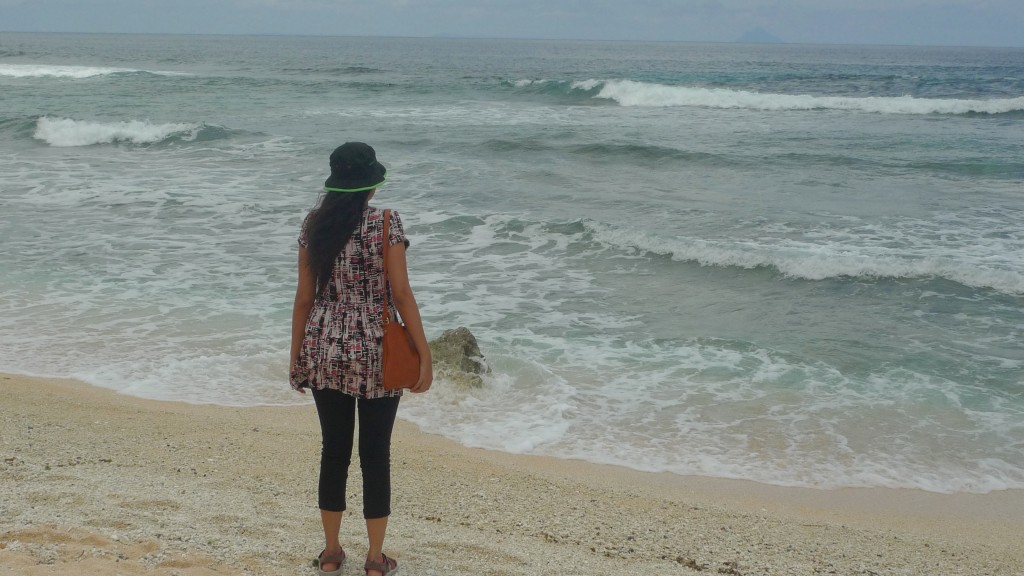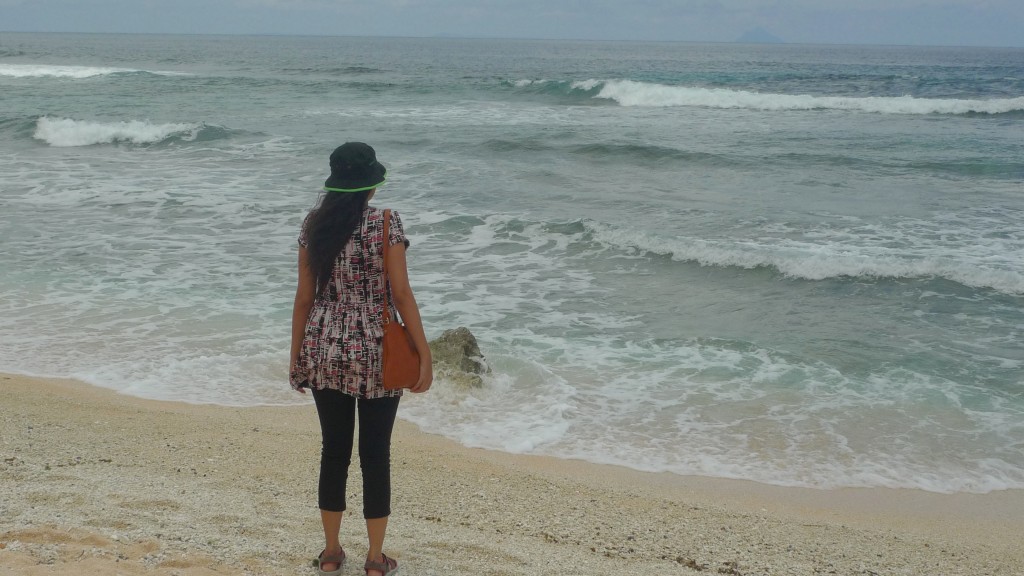 I went straight to Morong Beach despite the bloated tummy. It's a shame that I wasn't able to swim even just for a few minutes. I dipped my feet on the water and posed for touristy pictures to make up for it.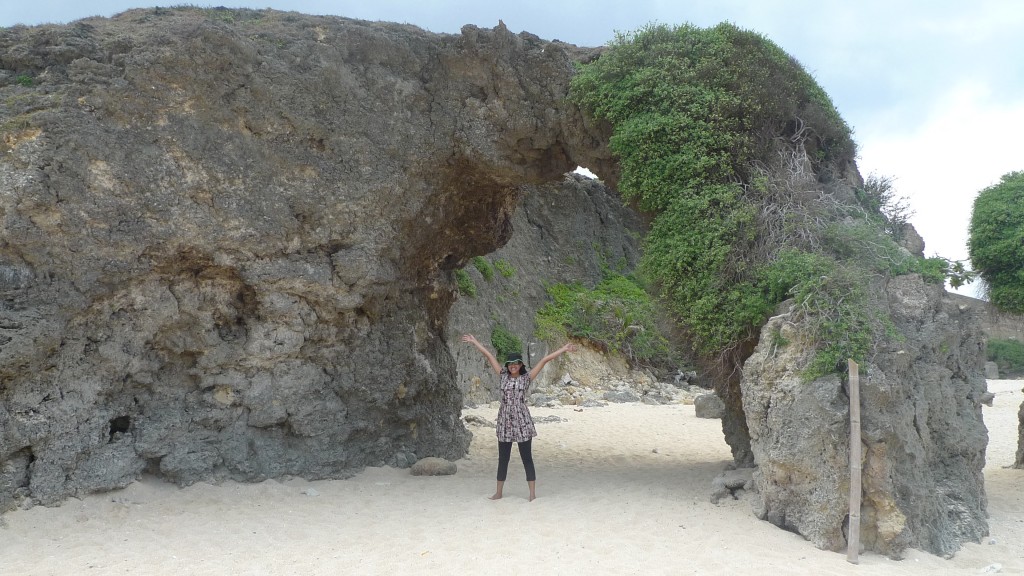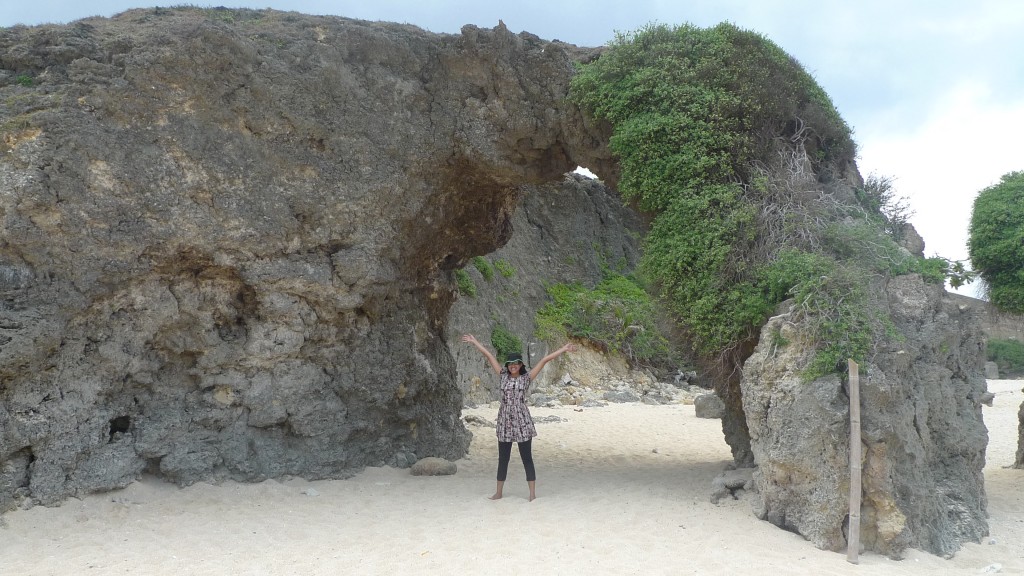 The Makabuang Arc is one of the recognized landmarks of Sabtang. As expected, some couples asked me to take their photos. There's one couple who went to Batanes for Honeymoon. Sweet!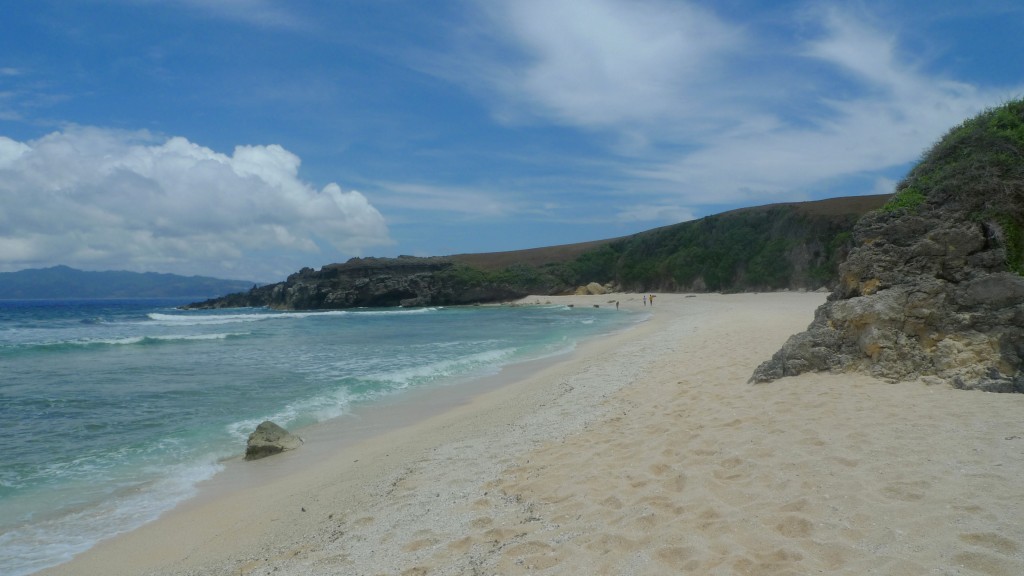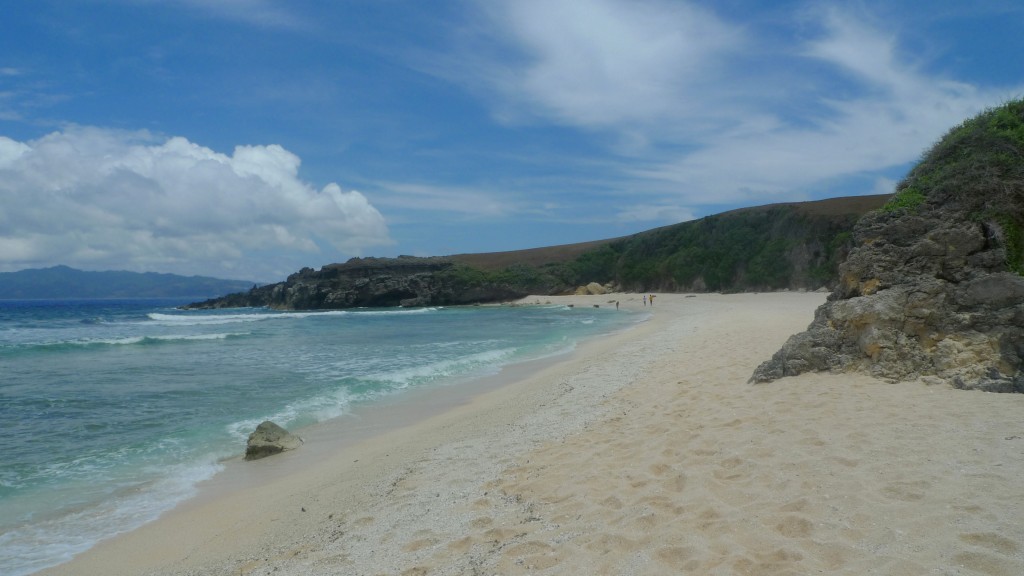 Yeng Constantino and her boyfriend was also in Batanes that time. In fact, they shot some scenes for her new music video called 'Ikaw'. Sweet 😀
Before you know it, its time to go back to Basco.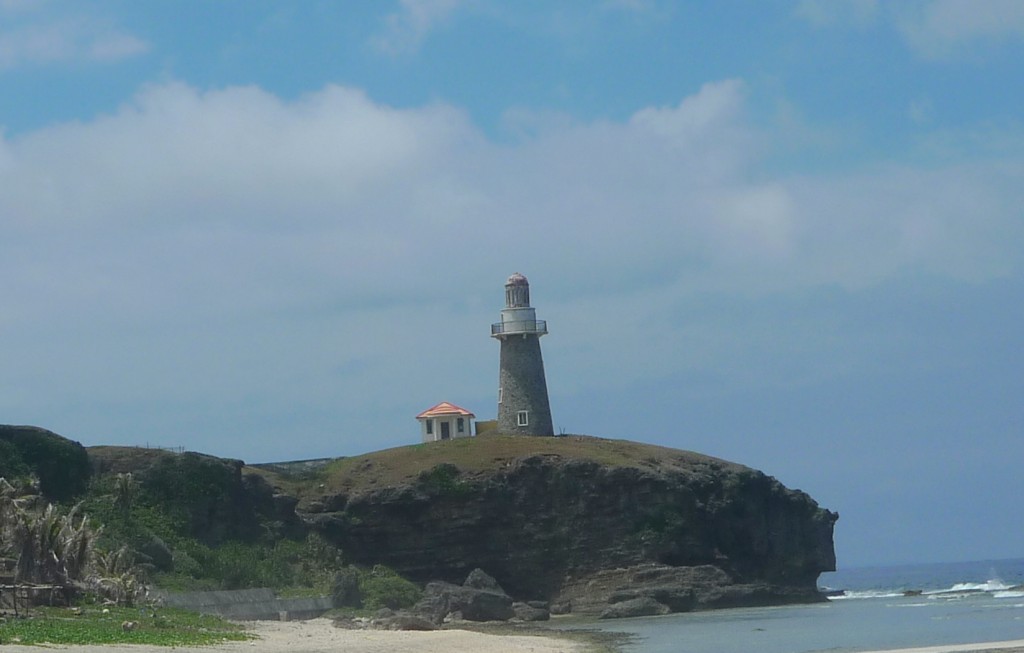 Day trippers need to go back to the port area by 1PM or else they're stuck in Sabtang for a night. I was interested on availing an overnight stay prior to the Batanes trip, but I'm not that brave to deal with ghosts alone. Maybe I'll push through with that once I have human companions with me. 😛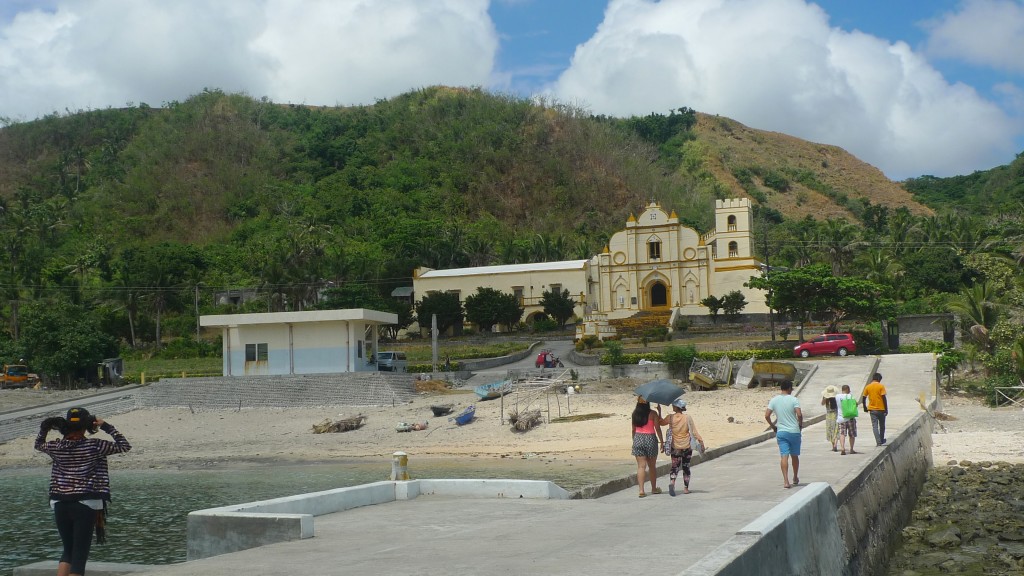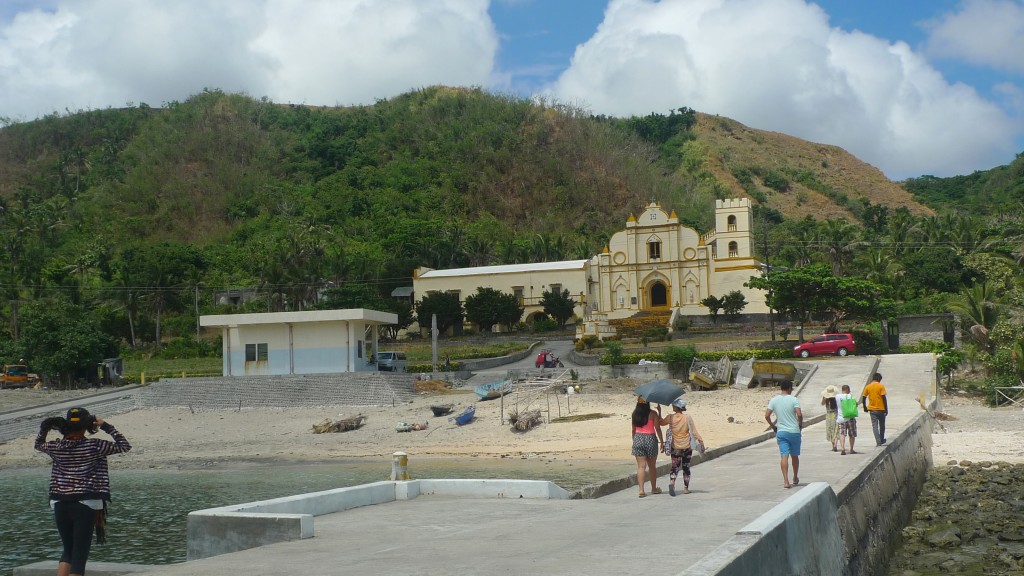 The trip back to Ivana Port is a bit wild compared to our morning boat trip. I was trying my best to be normal, but I almost tripped once I arrived at the port area hehe. Byahilo!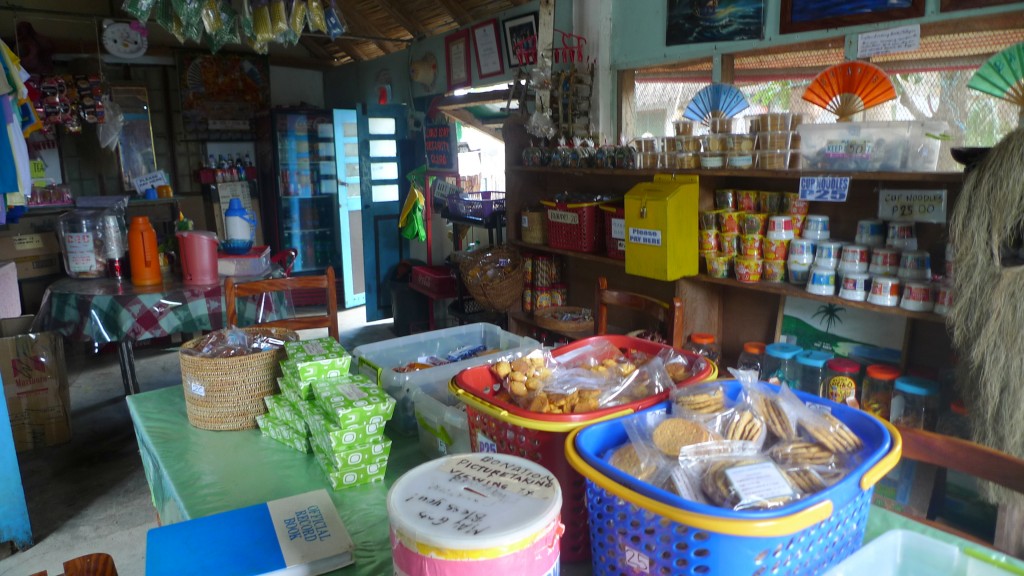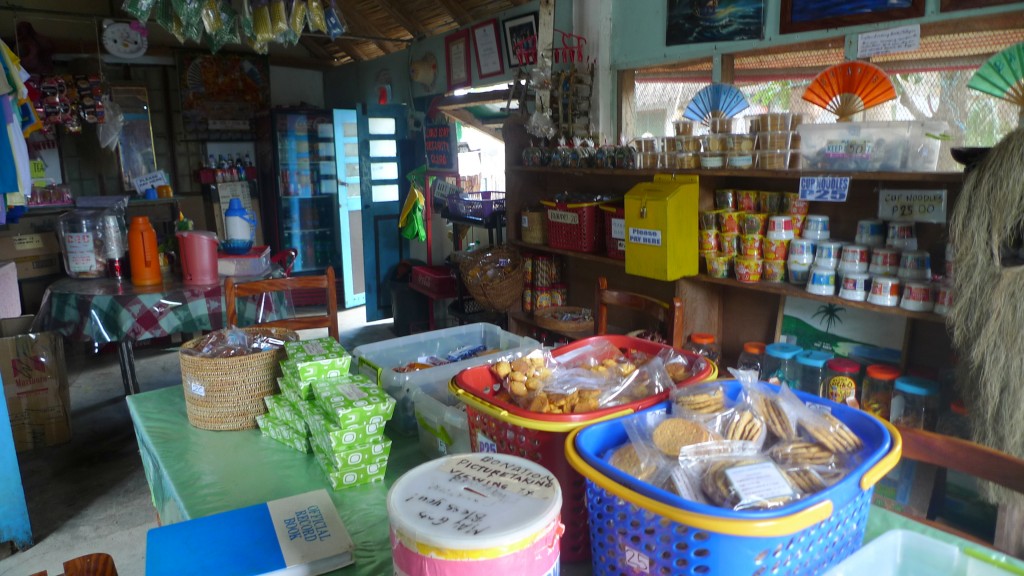 Solution? Caffeine Fix. I'm glad Honesty Store is just around the corner. I stayed there for an hour chatting with locals while sipping my Php15 coffee. What Starbucks?
SABTANG TOUR via Tricycle: My tour was arranged by Kuya Lito Alcantara using Kuya Jim's hipster trike (+639182167440/+639162291080). You may reach him for North and South Batan Tours.

I would also like yo recommend Kuya Erick, an Ilocano whom I met while eating lunch near Morong Beach. Reach him at +639086826629.
Have you ever visited an isolated island and contemplate about the simple life? Sabtang did just that for my birthday week.