Since it's my day and I didn't really spend too much on the previous months, I decided to splurge on my Solo Birthday Trip in Batanes. Delayed gratification ftw!
I had this plan of waiting for another solo traveler in the airport, but I was too tired and cranky when I arrived in Basco Airport. I went straight to my booked accommodation to rest. I ate lunch at a nearby food establishment and feasted on Pancit Cabagan. The song "Domino" by Jessie J is played when I arrived. On cue?
By 1:30PM, Kuya Lito arrived as scheduled. Time to explore the Northern part of Batan!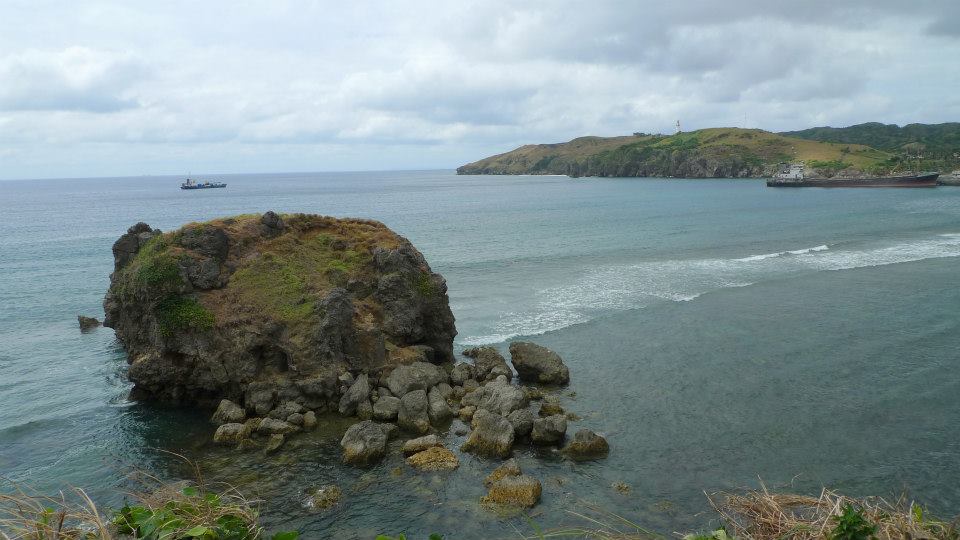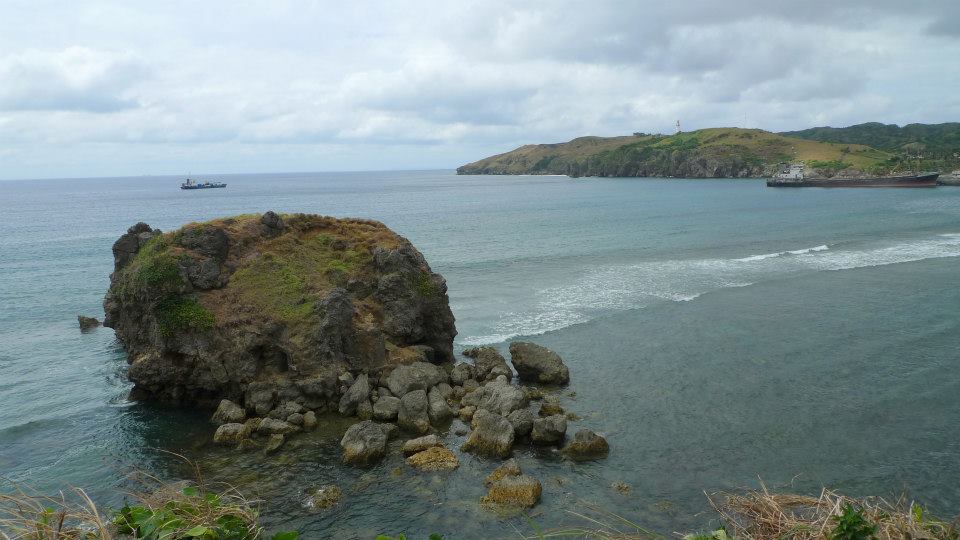 I admit I was still a bit grumpy way back in the airport because of some misunderstanding with my booking, but I shrugged all the negative vibes upon reaching the Basco Airport. With a power nap and delicious brunch, I'm all set for the tour!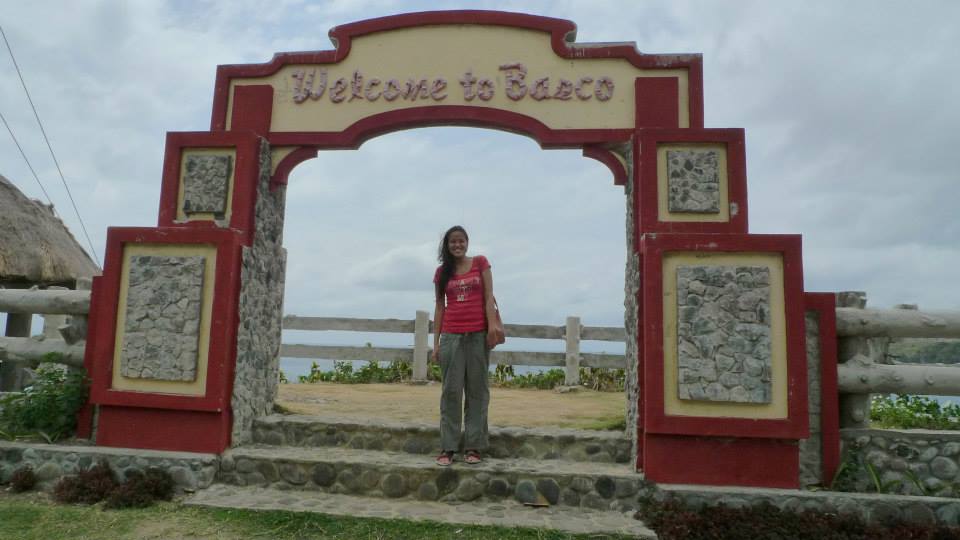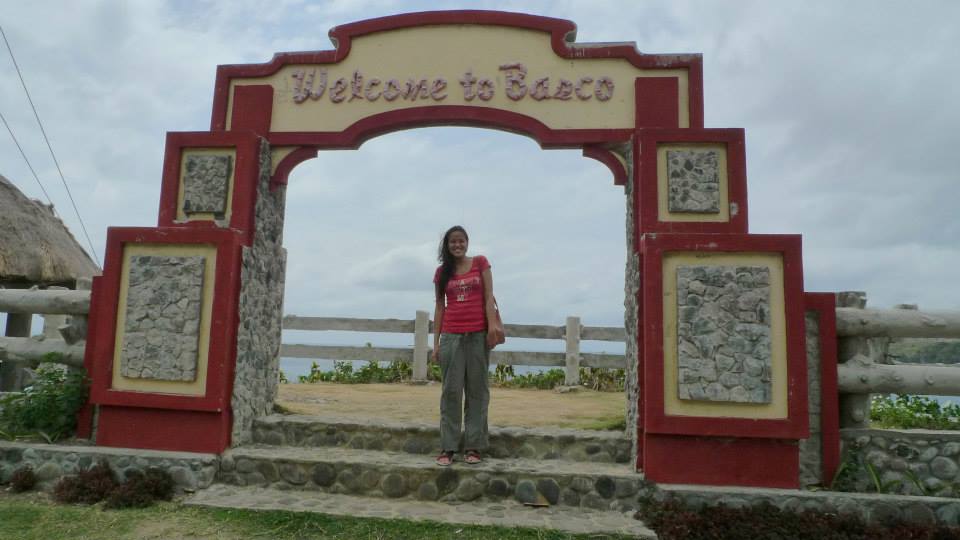 Then there came the gloomy weather. No, don't rain, please! I managed to pose at the Welcome to Basco Batanes sign though.
"Let's visit the chapel first since it's your birthday." Kuya Lito said. I kept quiet. I should stop worrying because I'm blessed to visit Batanes on my birthday. This is a dream come true and I need to thank Him for the safe flight and what comes ahead.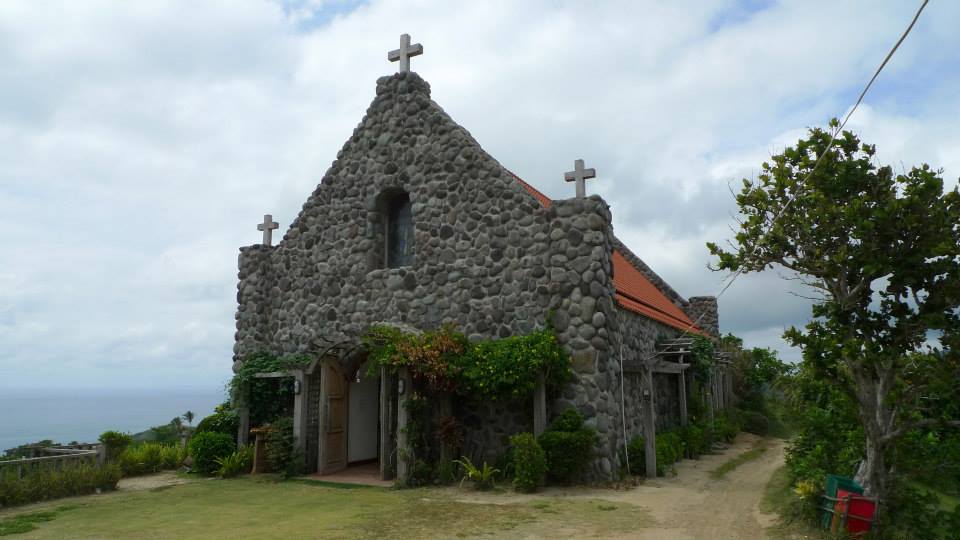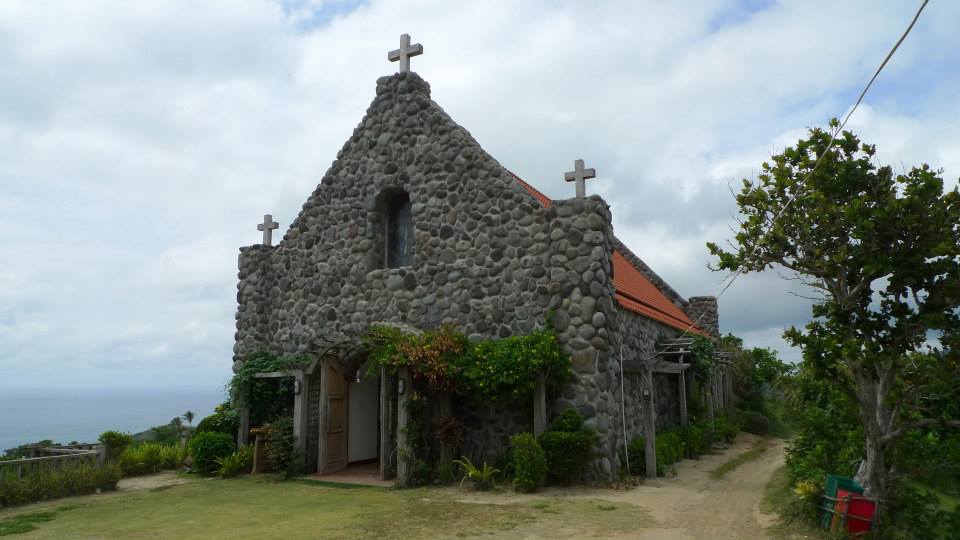 My cousin attended an intimate wedding in Mt. Carmel Chapel (or Tukon Chapel) weeks before my arrival. I can say it is one of the simpliest chapel I've been too, but the grandeur view from the window is love!
I'm not a regular church goer, but I make sure to always thank Him for the blessings. I honestly feel like I'm in heaven that moment. I also want to get married immediately! (Oh, my. Not yet!!!!)
Our next stop is the Basco PAGASA Weather Station. I spotted a policeman so I asked to have a photo taken with him. Why? Wala lang.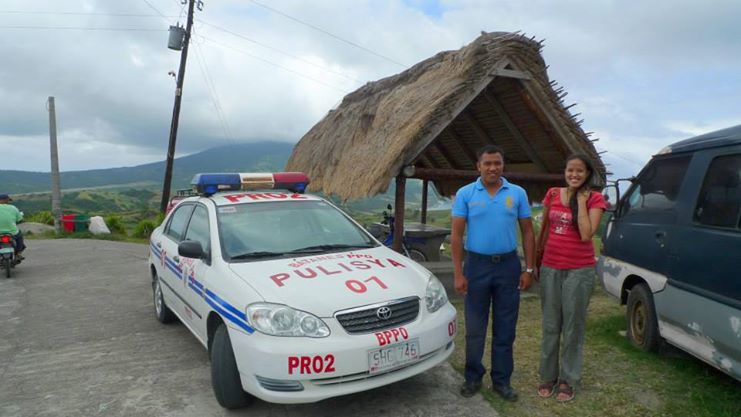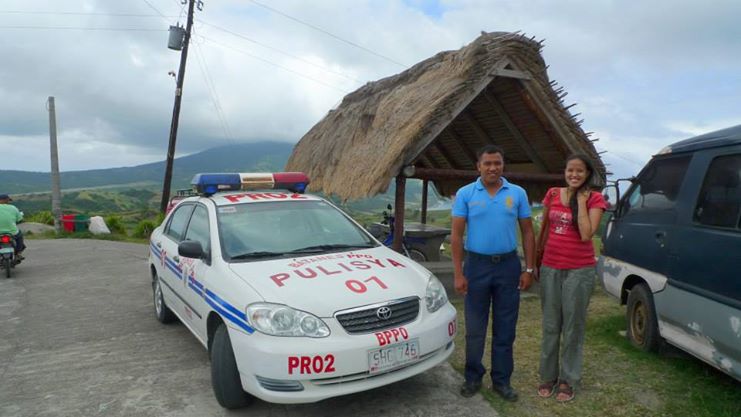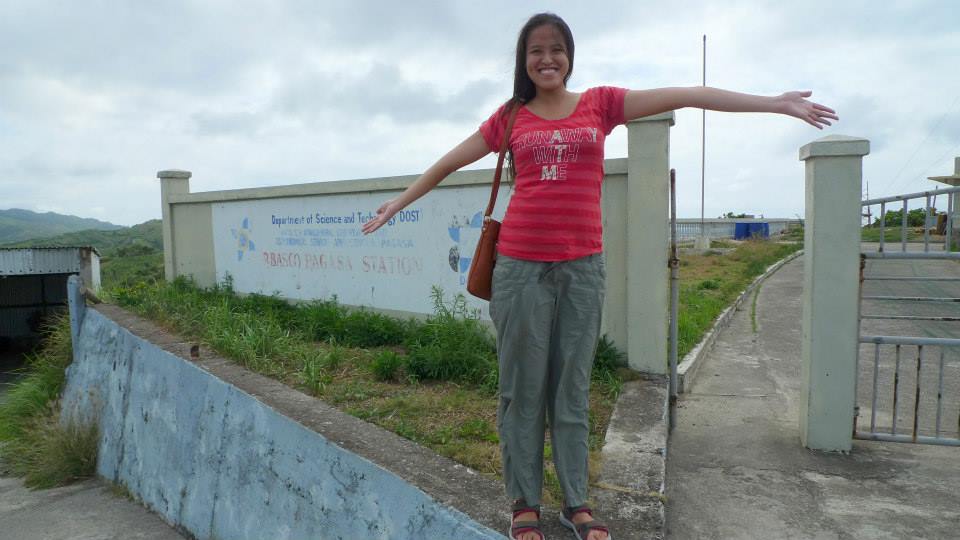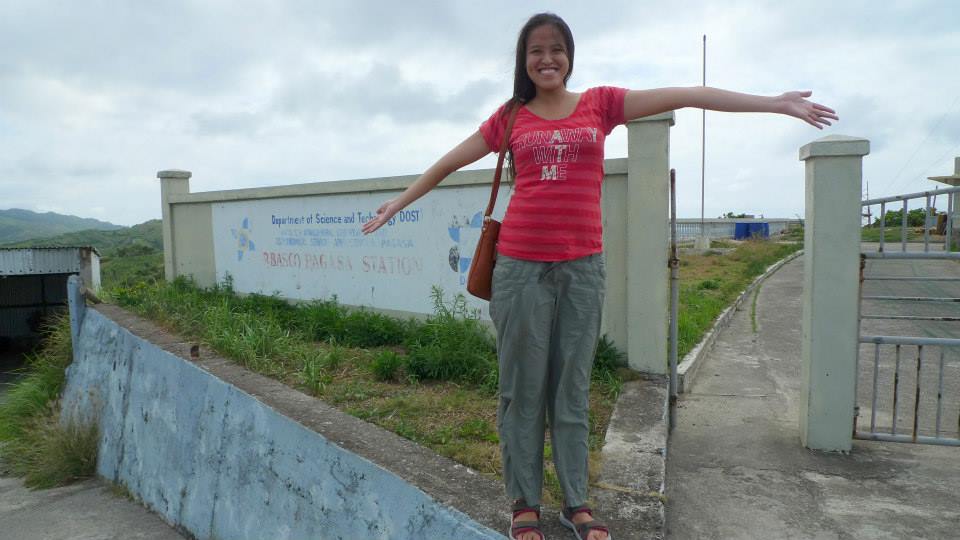 I wasn't permitted to go inside, but I enjoyed the breathtaking view. It might be a bit chilly and gloomy that time, but I loved it. Perfect scenery if you want to contemplate about turning 27 and what lies ahead.
I asked Kuya Lito certain things about the Ivatans (locals of Batanes). I enjoyed watching them greet and help each other whenever their paths cross. I rarely see that in the city.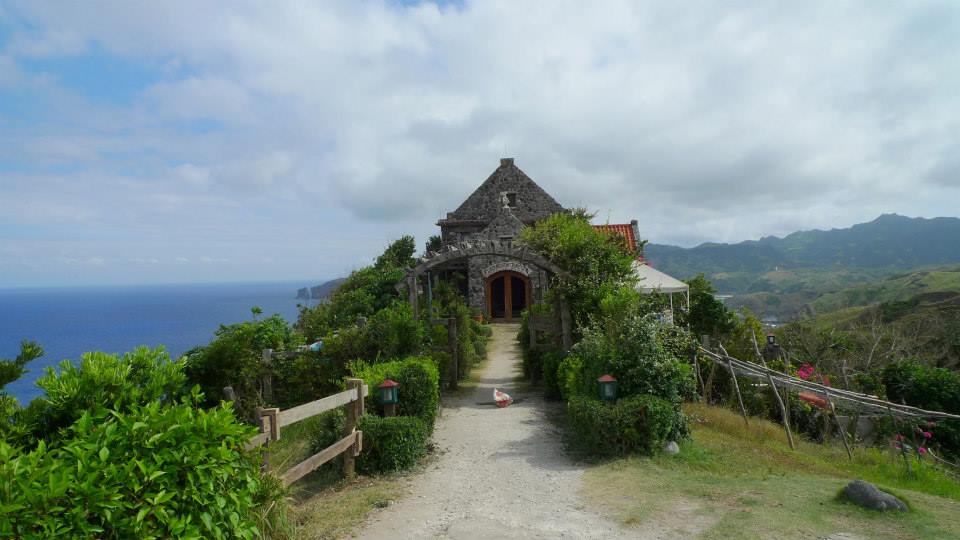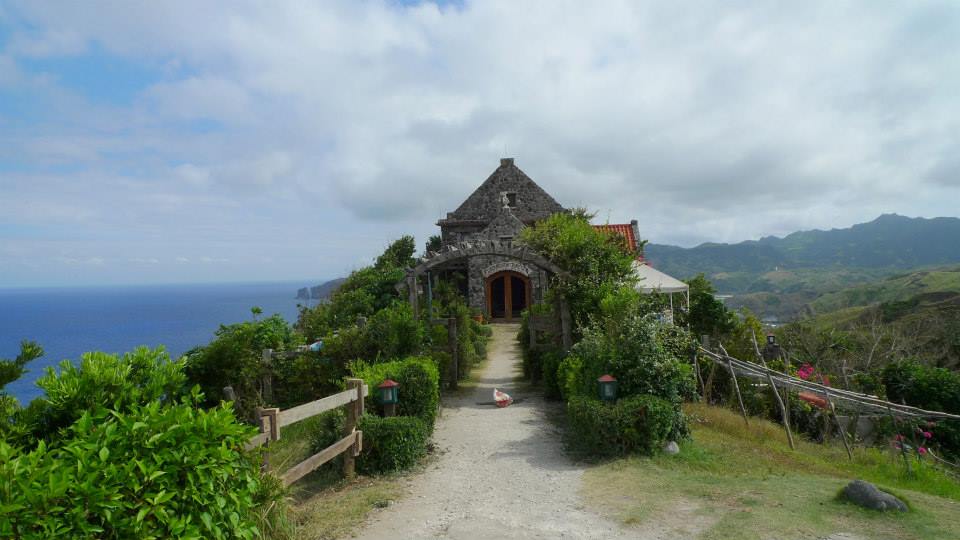 Our next stop is the popular Fundacion Pacita. There was a sign at the entrace saying that they're not entertaining and day tour visitors that day, but I refuse to leave. Birthday ko kaya! So I thought of a strategy – I went to the booking office and asked for rates. I also asked them if they're serving Brewed Coffee because I need to drink and it's also my birthday. I'm glad that worked (although I'm not sure if that sign was just put up that day or its been there for ages to avoid noisy visitors toinks).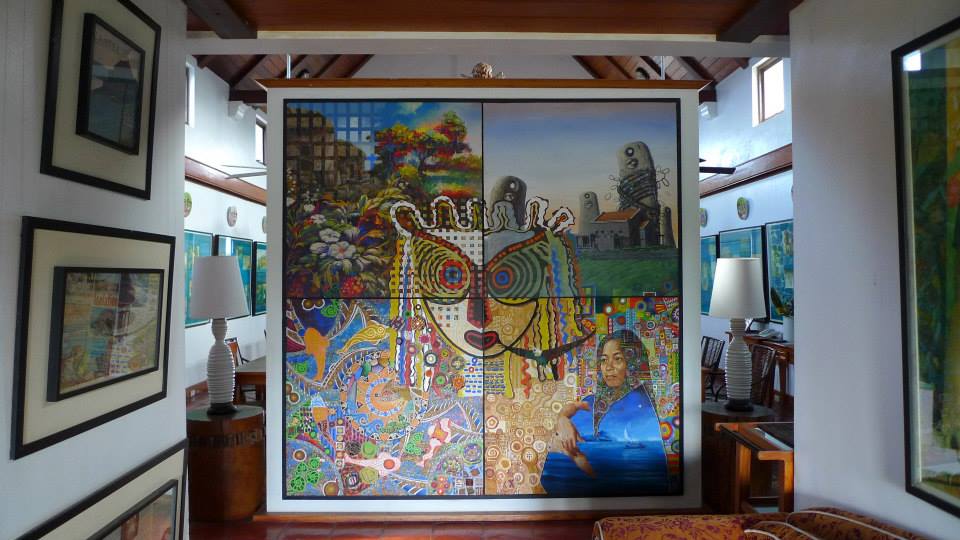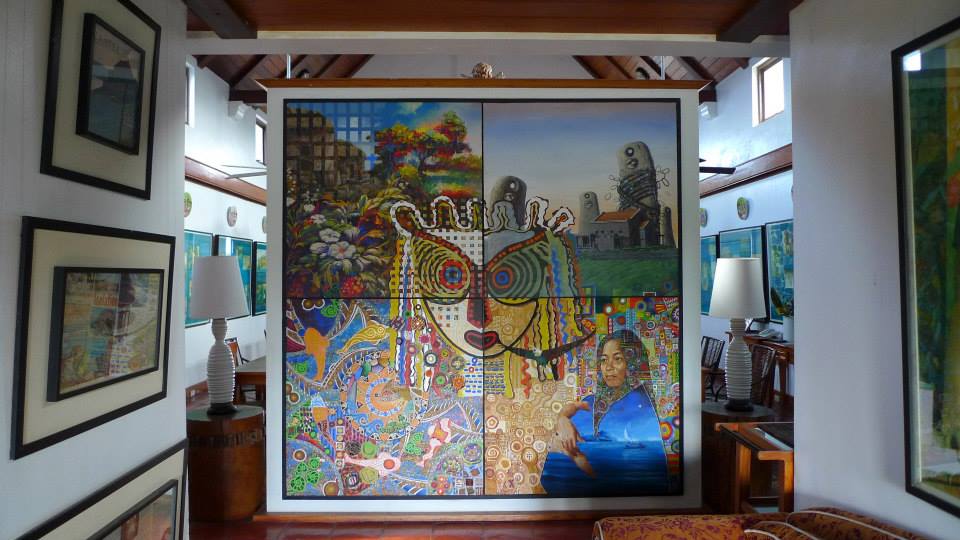 Fundacion Pacita is the most expensive hotel accommodation in Batanes, but I can see why. Fascinating artworks, stunning view and an ambience perfect for honeymooners. Ah, unconsciously planning my wedding already?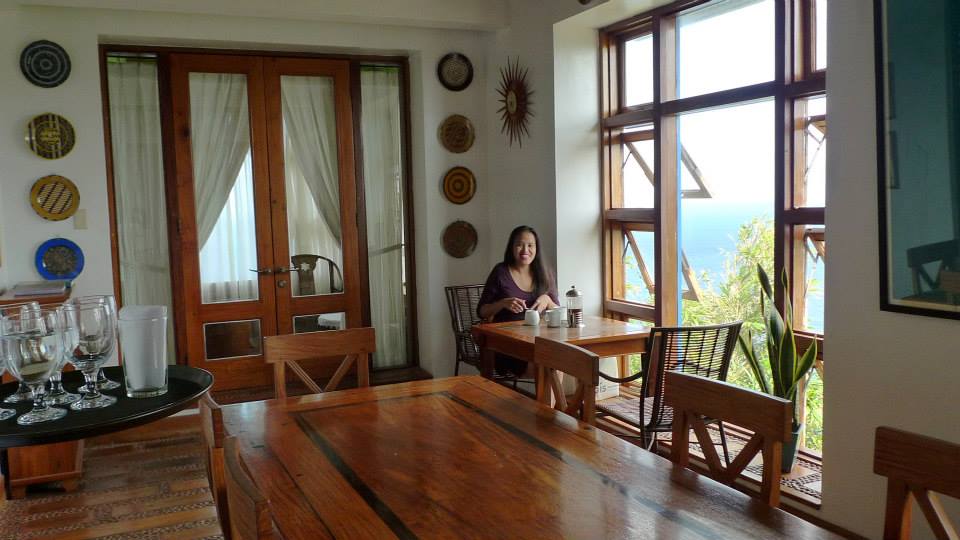 By then, the sun showed up and I'm more than happy to drink coffee and indulge on the moment of serenity. This is the life!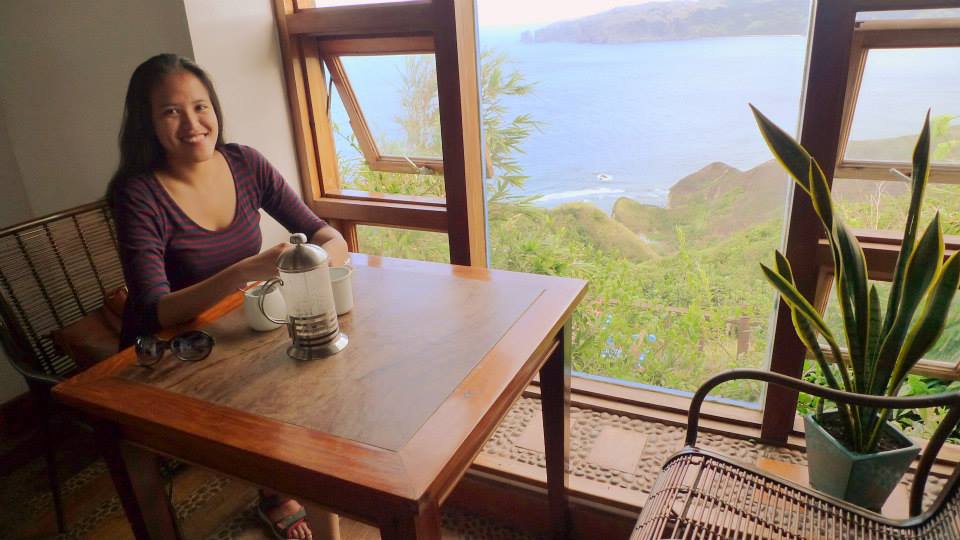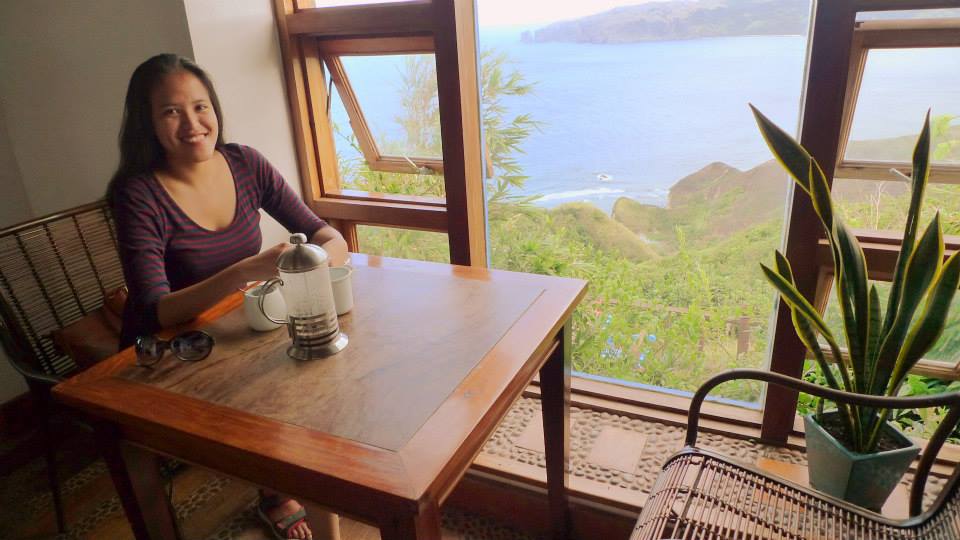 I stayed there for almost an hour and I kept on asking Kuya Lito some questions about Sabtang, Itbayat, Fuga, Calayan, Babuyan Islands and Tuguegarao. Why is it hard to travel in these islands? He also shared some stories that made me realize how lucky I am. If only I can do something for them.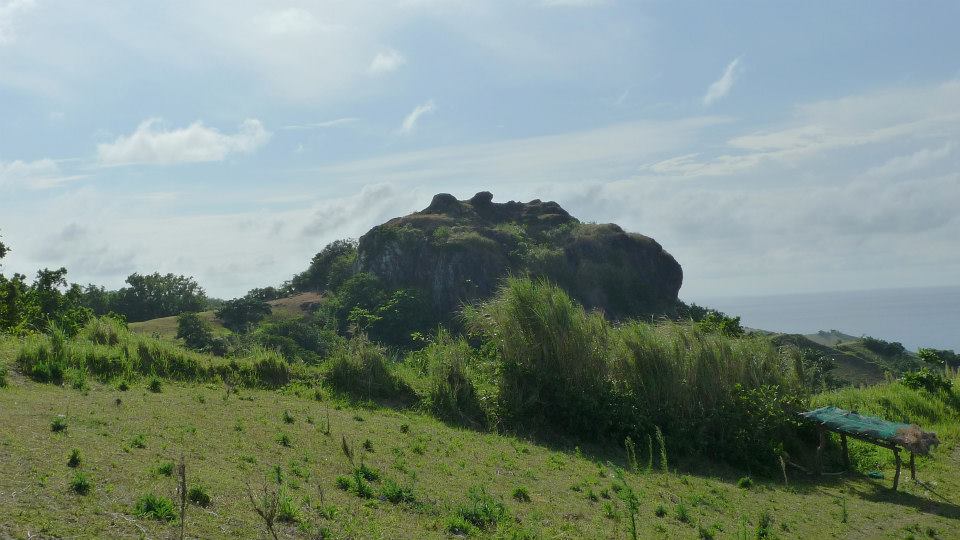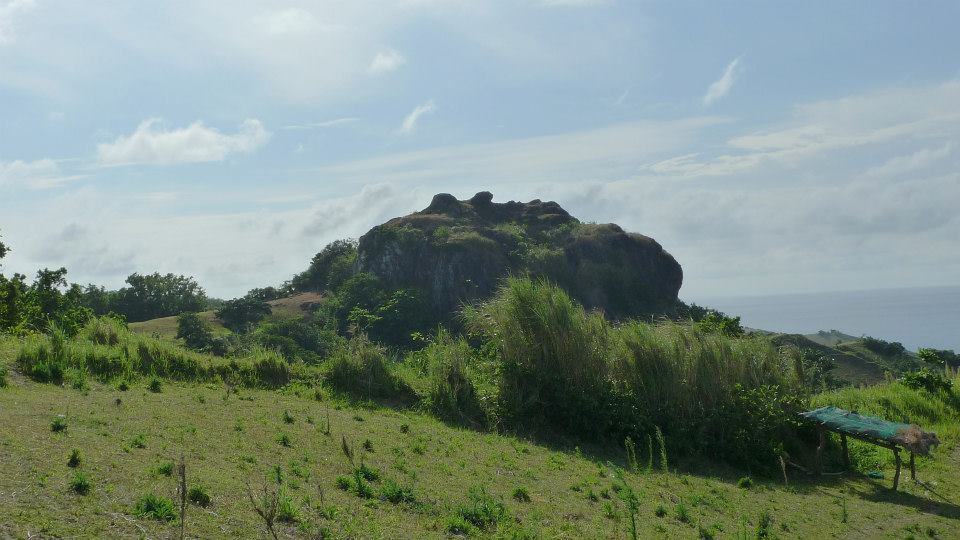 We got back to the Tricycle and proceed with the tour. Kuya Lito stopped and pointed the historical Idjang. By then, it finally sunk in that I'M IN BATANES!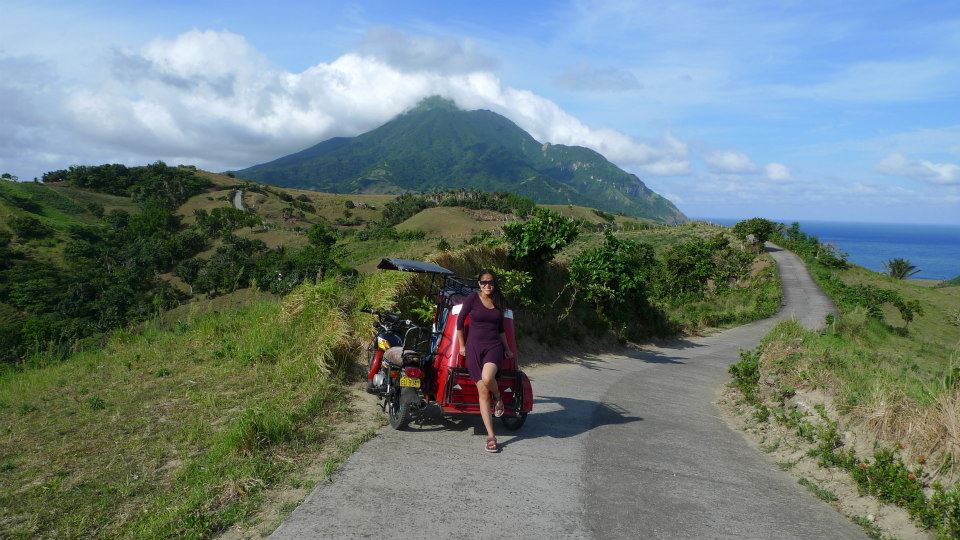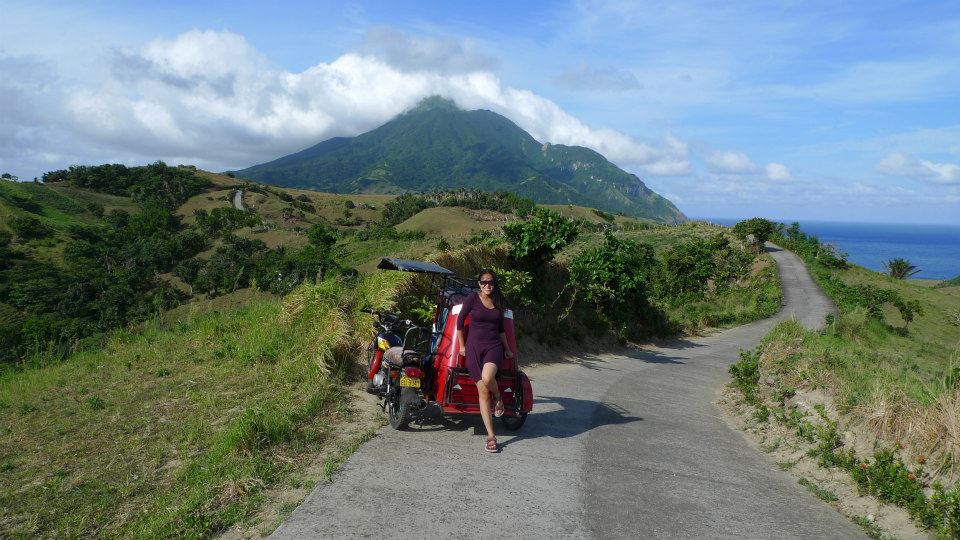 So my child-like persona's out and I kept on running, posing for more photos. IT'S MY BIRTHDAY AND I'M IN BATANES! I screamed. Yes, I did.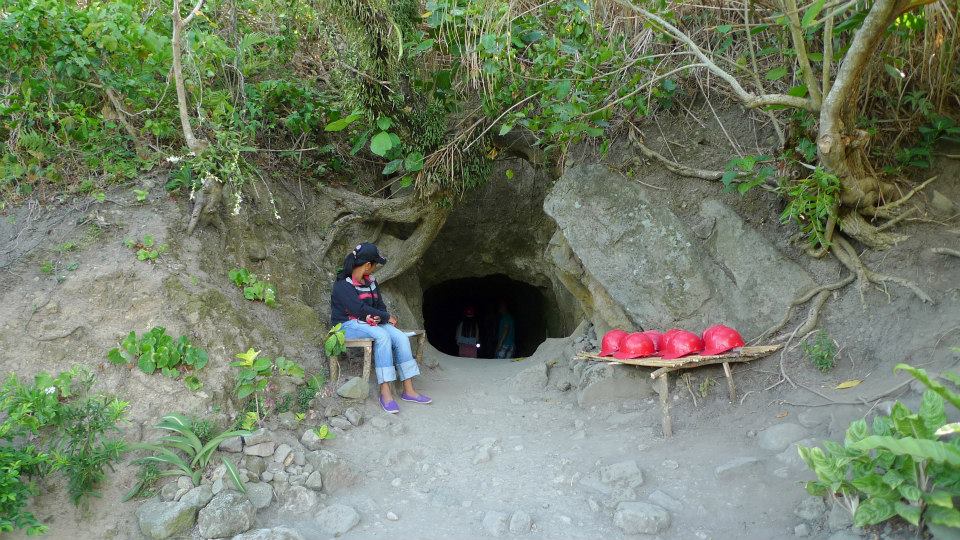 We passed by the Dipnaysupuan Japanese Tunnel. Kuya Lito asked me if I wanted to go, but I declined. Why? I'm not ready to go inside a dark place. Baka may nakatago pang hapon dun. Sa Japan ko na lang sila i-meet 😛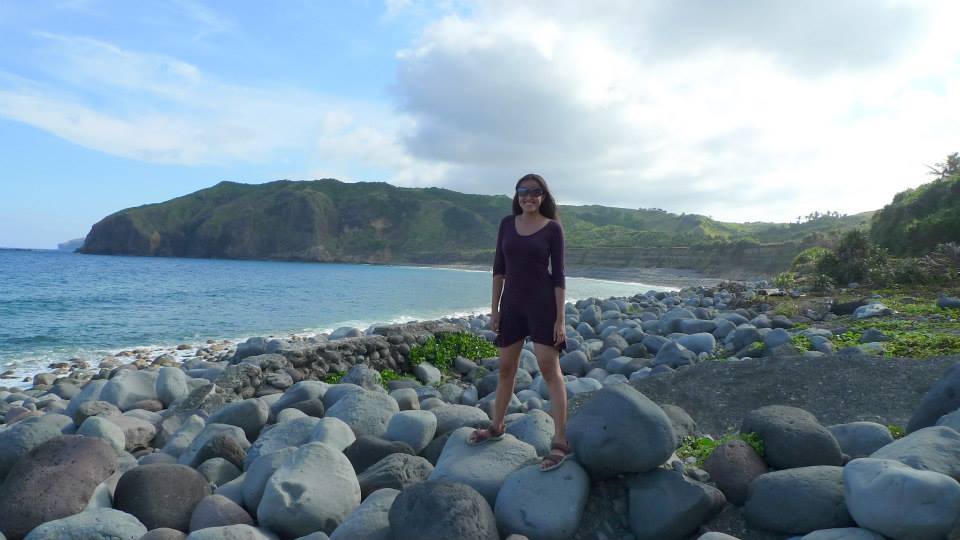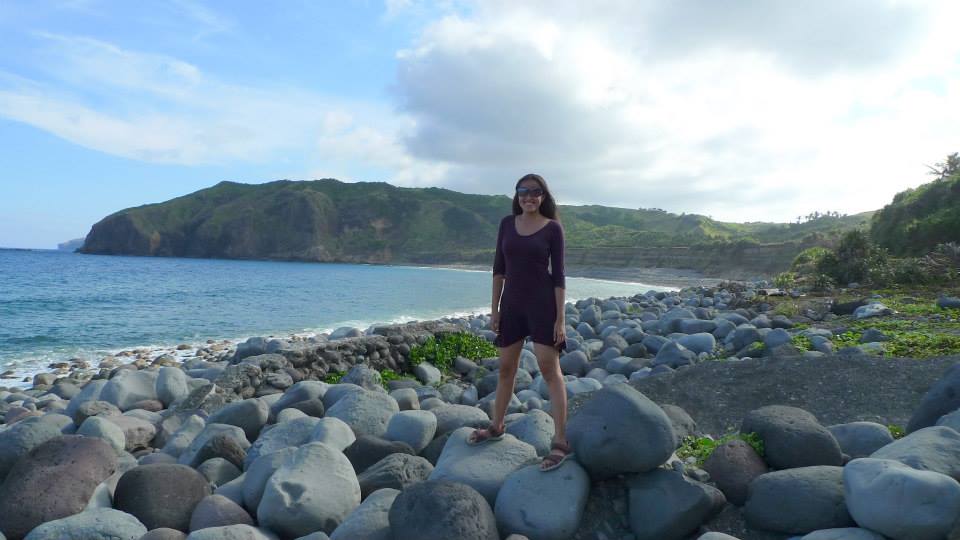 The Valugan Boulder Beach is a favorite spot for most travelers. Some even go there early in the morning to take sunrise photos.
I can hear the waves and all of a sudden, its a cool, rocky afternoon.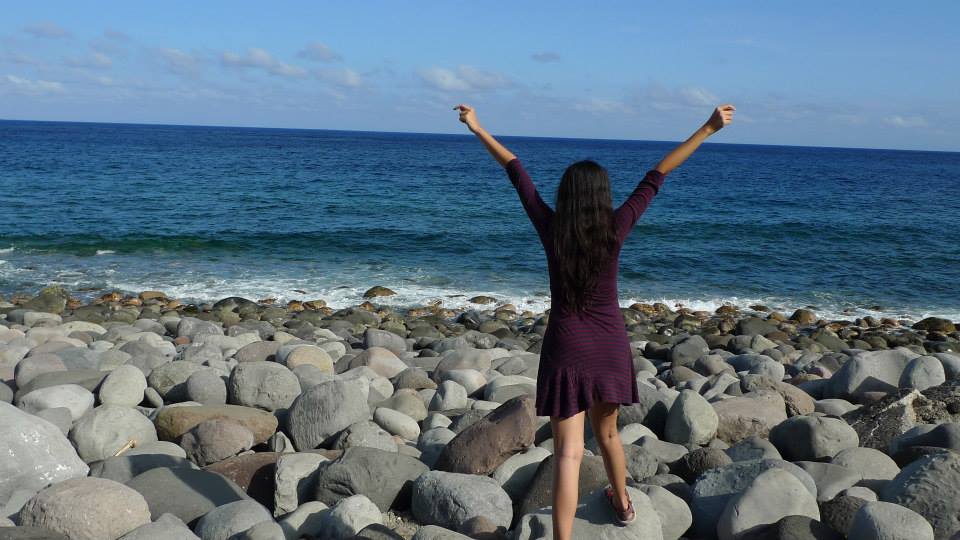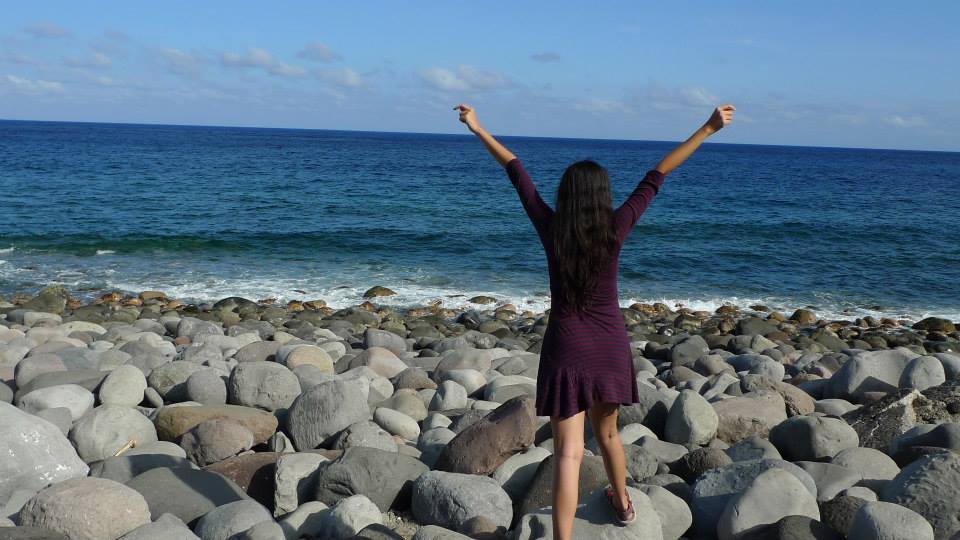 Where did these boulders came from? Mt. Iraya, when it erupted on 1454. This is a beautiful outcome of a natural disaster. I don't wish for Mt. Iraya to erupt again though.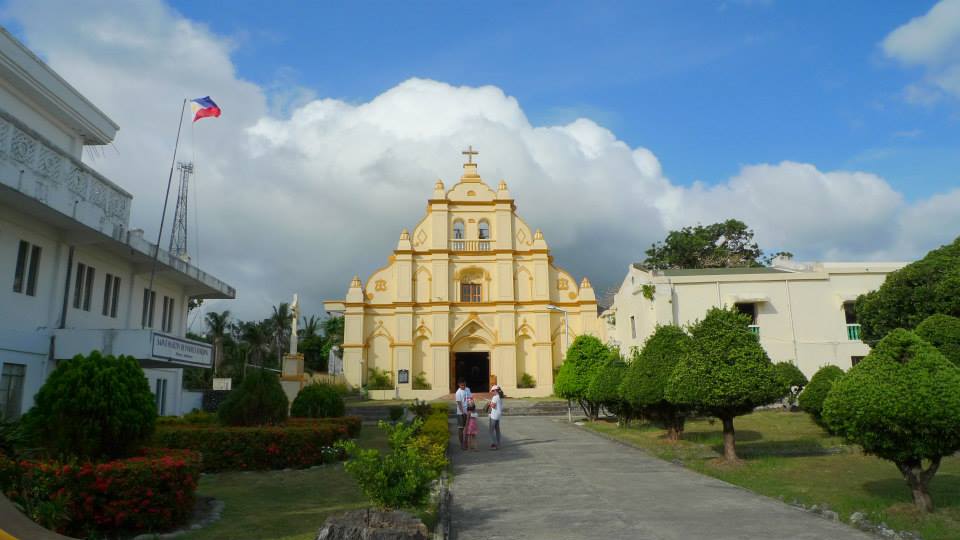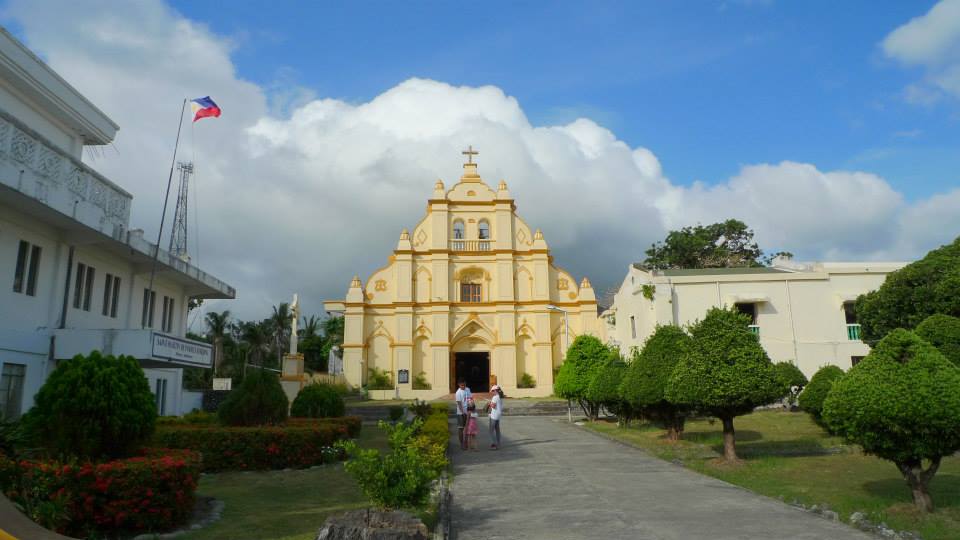 We went back to the Basco City proper to visit Sto. Domingo Cathedral. I went straight to a nearby sari-sari store afterwards then I heard Jessie J's Domino played on the radio. Again. Am I in Heartbeat land? 😀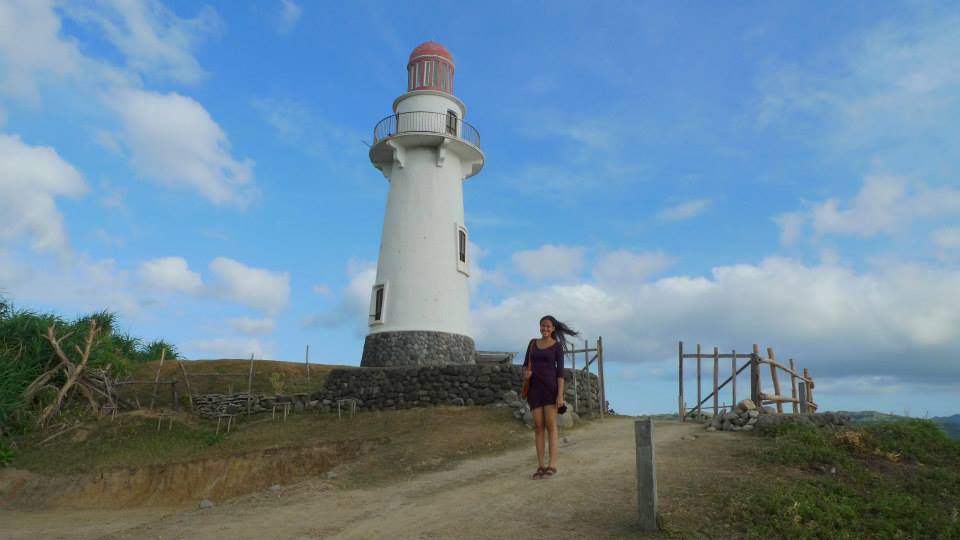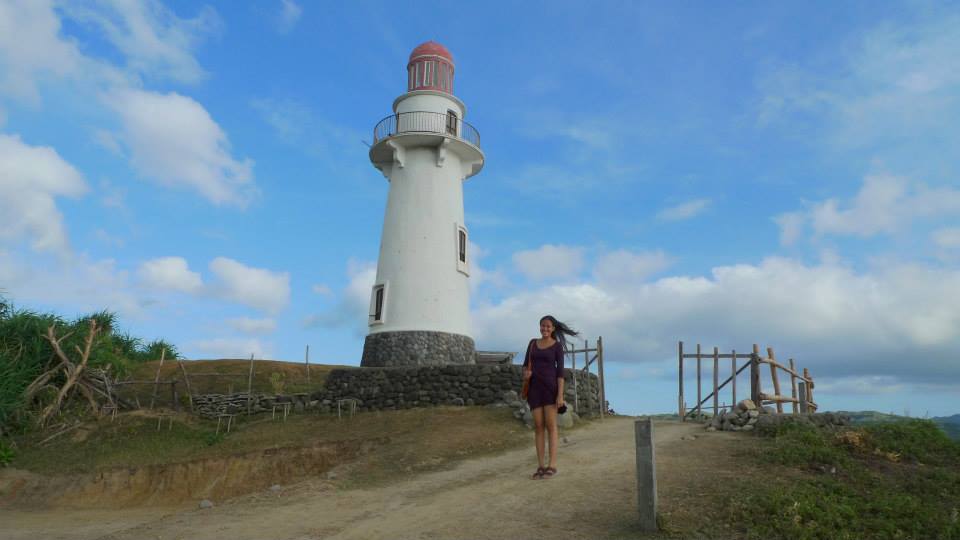 Then off we went to Naidi Hills, where the famous Basco Lighthouse and Bunker Cafe is located. I spotted a number of tourists biking towards the iconic landmark. Too bad I can't ride one. It would've been fun to explore Batan via bike, but the tricycle is a good alternative.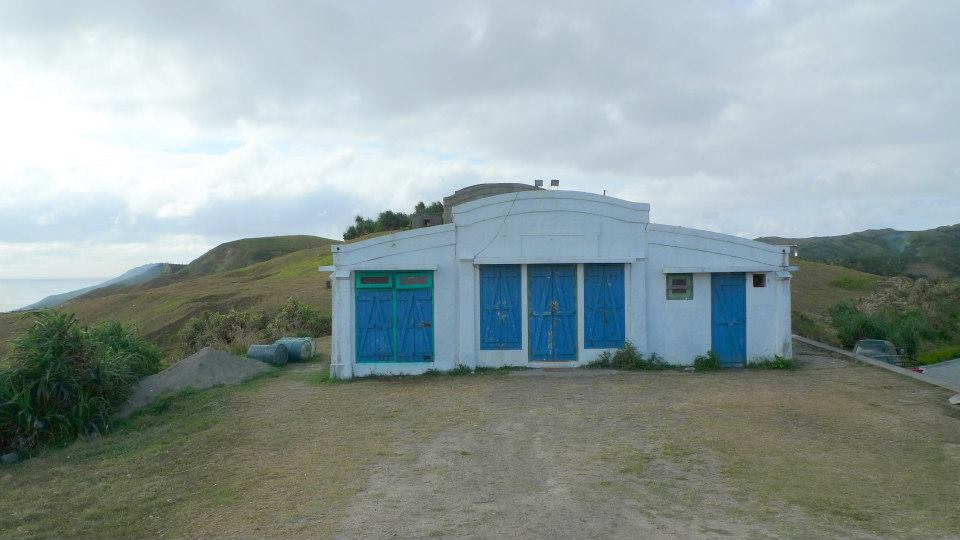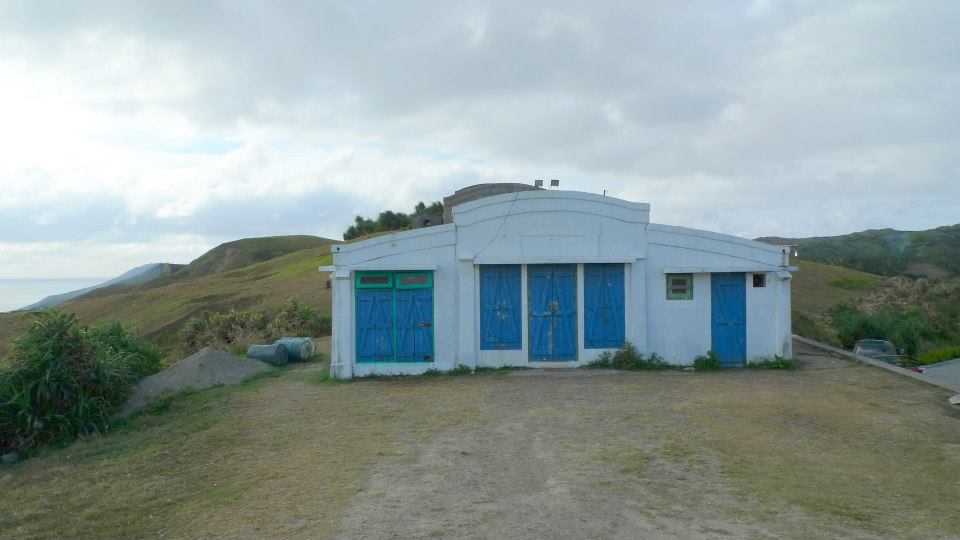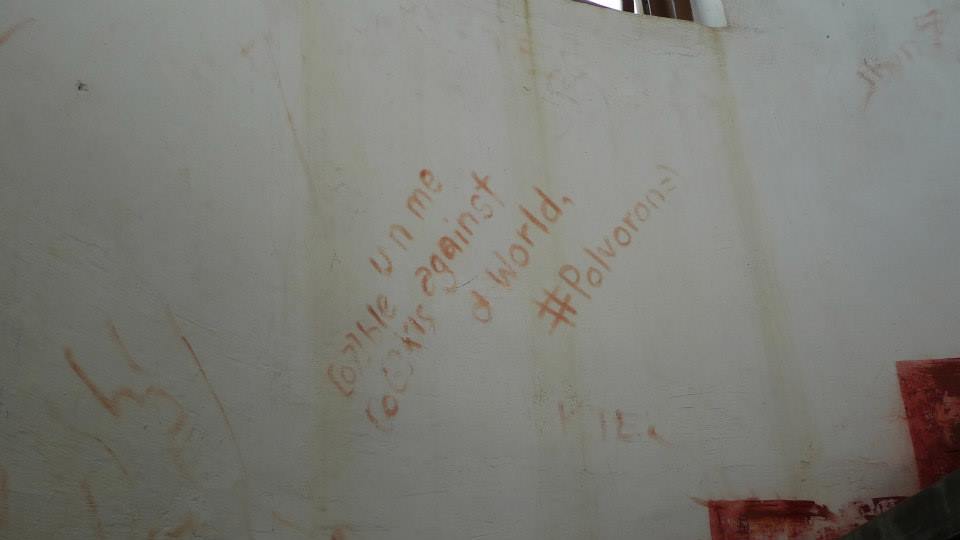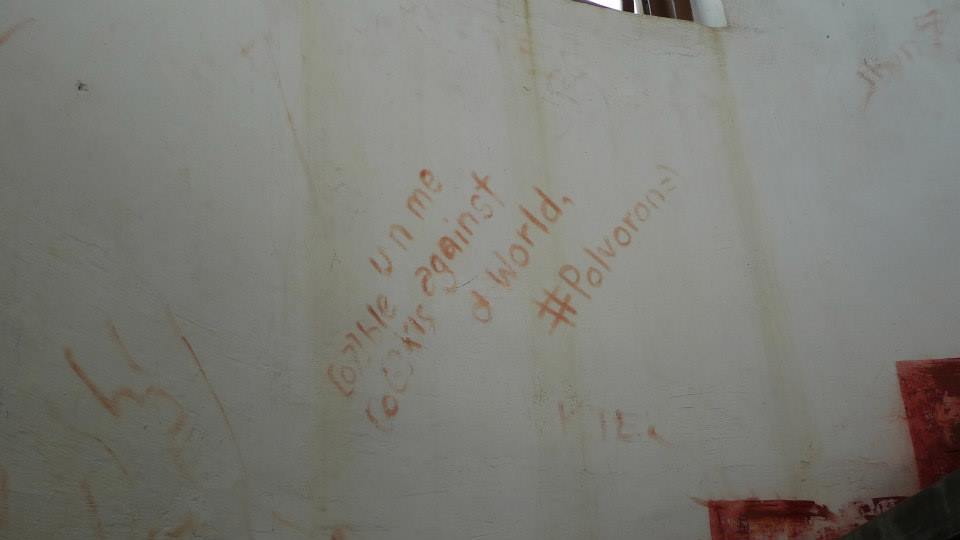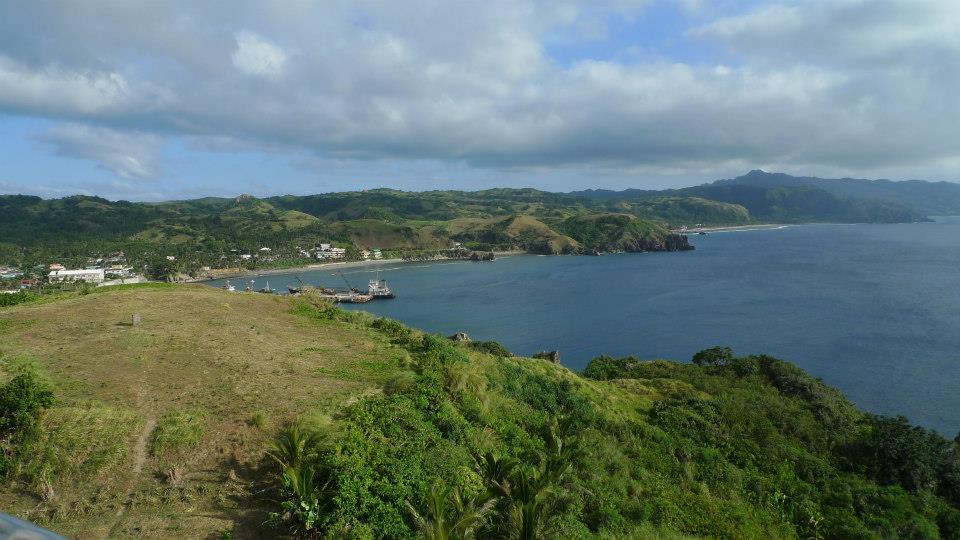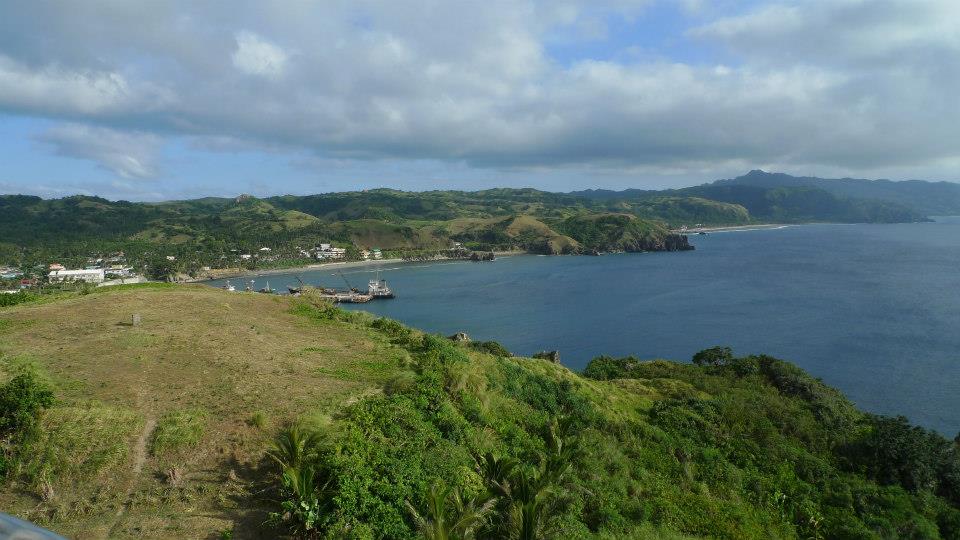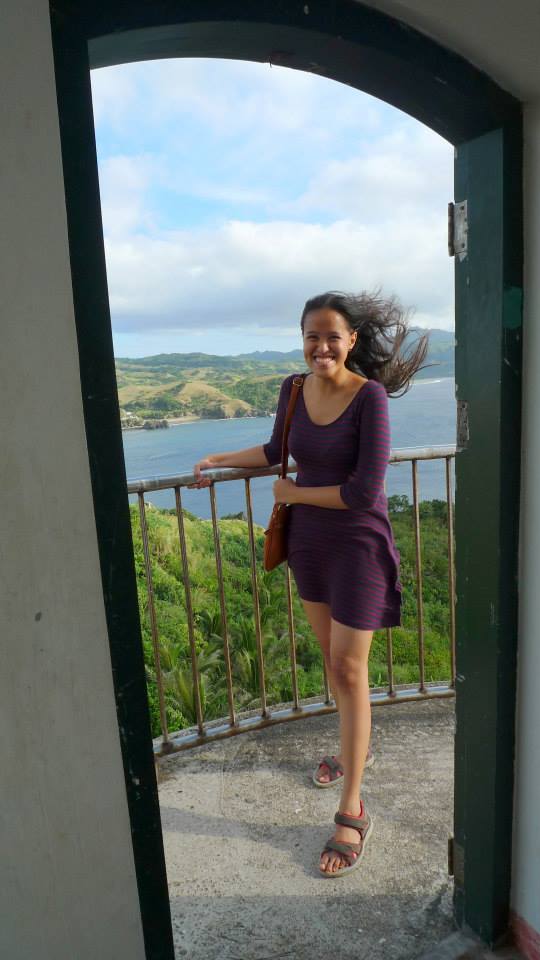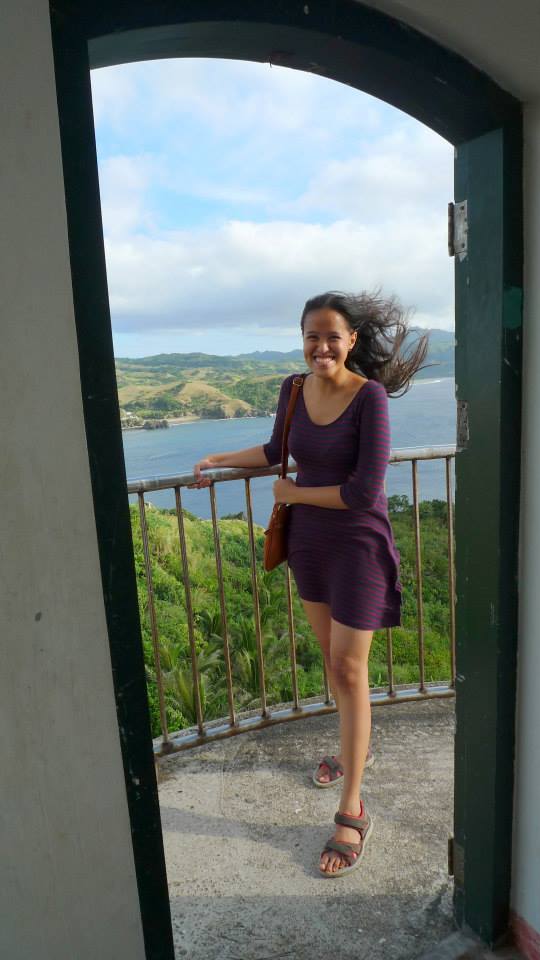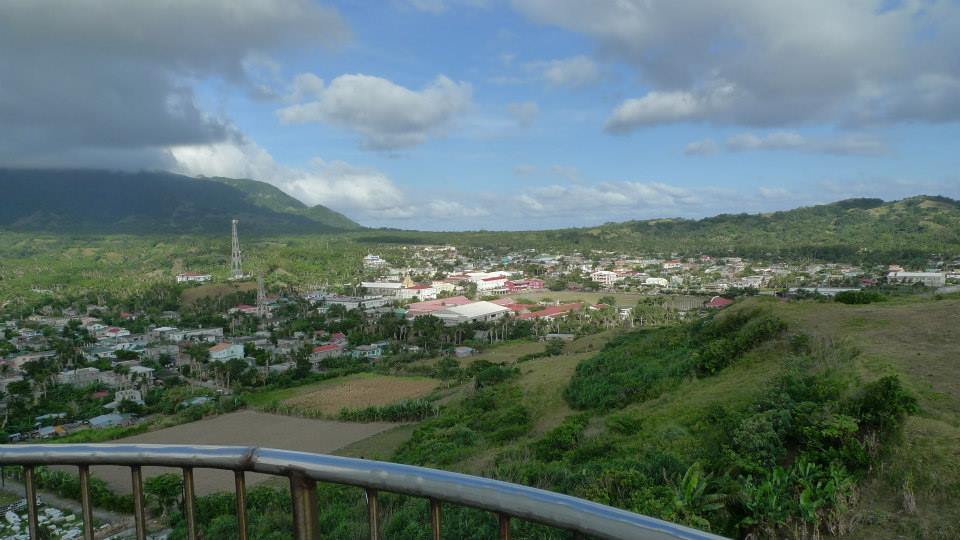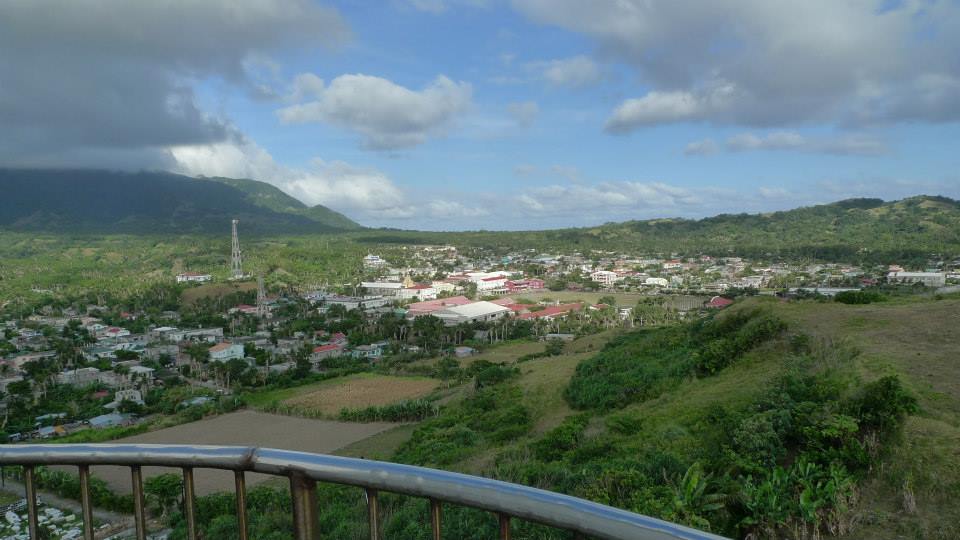 I asked one of the local kids if it is okay for me to climb through the spiral stairs and they nodded. The howling wind was a bit scary, but that didn't stop me from appreciating the view on top. I can see the town of Basco, Mt. Iraya and Baluarte Bay from here!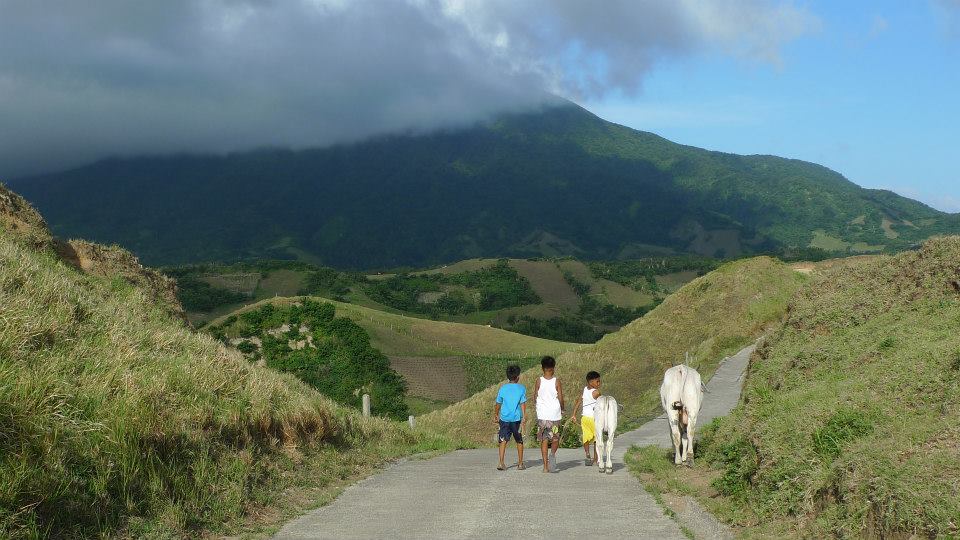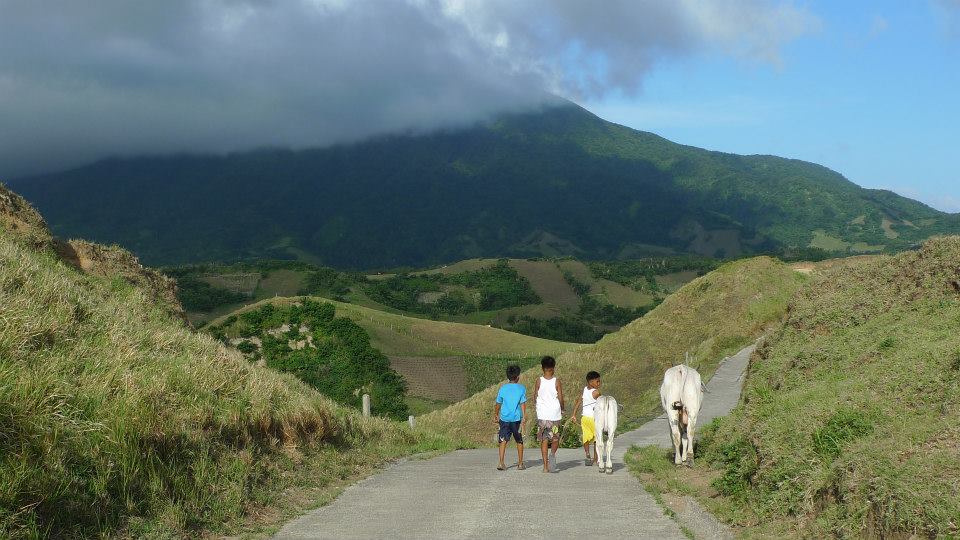 Our final stop for this tour is the Vayang Rolling Hills. I automatically spotted a group of young Ivatan kids walking with a cow. It reminds me of the indie film 'Kadin', although the lead character in the film was looking after a pet goat.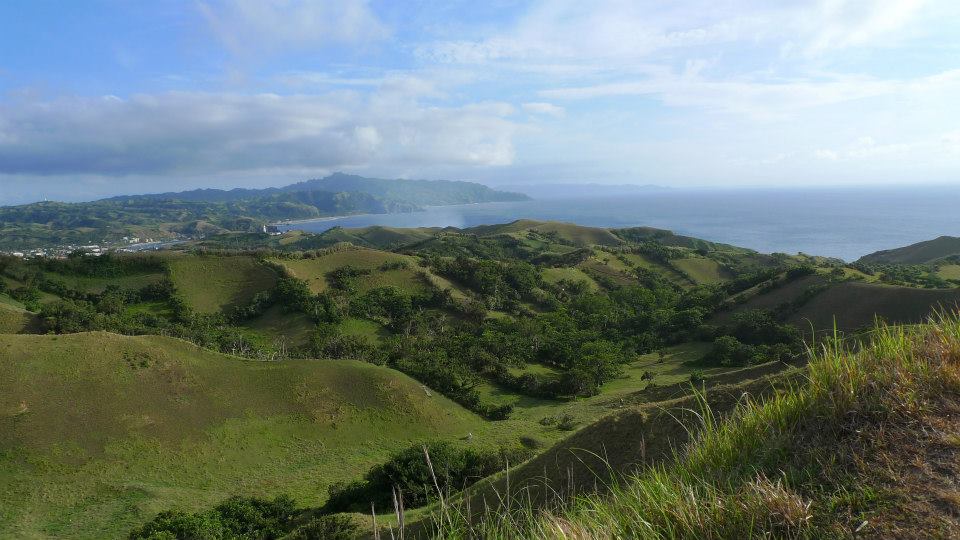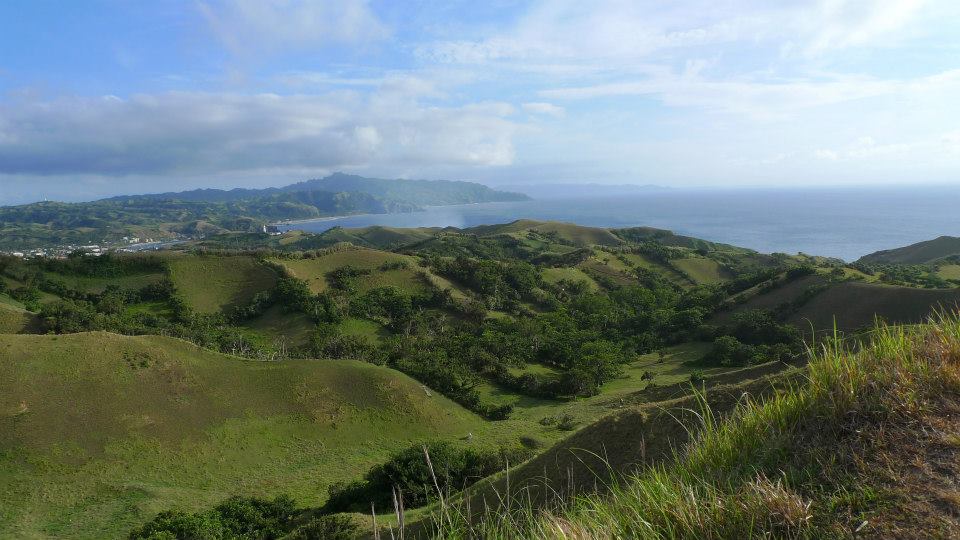 I  can shoot a music video here! Let me belt out my own version of Jessie J's Domino!
Kidding aside, I can say that our Vayang Rolling Hills visit is my favorite part on my North Batan Tour. You can see the active Mt. Iraya from there and a glimpse of the West Philippine Sea. I was waving at Sabtang Island too like a little girl. Silly me.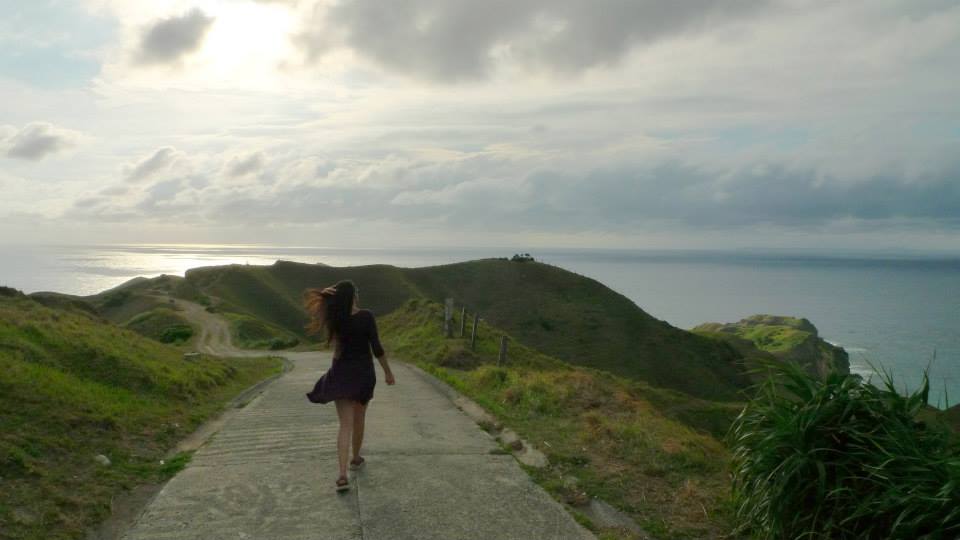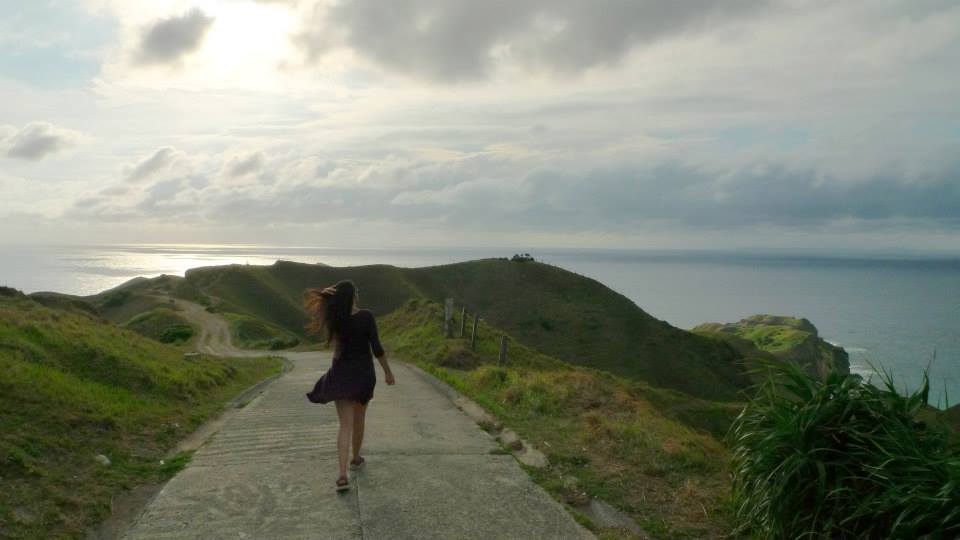 Maybe the sunset view affected my mood. I was just too happy. It's my first solo birthday trip and I chose the right destination. Now I know why I kept on hearing that Jessie J song the whole day: Every second is a highlight 😛 I'll bring my family with me on my Batanes next trip!
BATANES NORTH BATAN TOUR via Tricycle is priced at Php 1,000 for 2 pax. I got it for Php800 because it's my birthday  😛 I highly recommend Lito Alcantara (+639182167440/+639162291080). He takes good pictures too!
Have you been to Batanes? Writing this post brings back the overwhelming feeling of celebrating your birthday in Batanes. I went there alone, but I wasn't lonely. It reminded me why I find solace in traveling solo – I'm in control and I can do whatever I want at my own pace.