One of the places that we missed during our first Guimaras Trip is Roca Encantada. Some friends of mine even expressed their regret when I told them that we didn't explore the Buenavista side.
The Lopez Family is a known clan in Iloilo and Guimaras. I just realized that while I was exploring several spots in the island. Roca Encantada is considered as one of the most famous landmarks of the island. It has an interesting background too.
After eating lunch, we passed by several stops in Jordan and Buenavista. The sun was a bit uncooperative early that afternoon. The heat is almost unbearable, so we went to a pizza parlor where the famous Mango Pizza is available. We also took the opportunity to grab some ice cream to cool down.
While driving towards Buenavista, the sun starts to hide and the gloomy weather steps in. Uh oh. No heavy rainfall, please!
We passed by some important spots before we reached the final destination – Roca Encantada.
Roca Encantada means 'Enchanted Rock'. The resthouse was built in 1910 as a tribute to Doña Presentacion Hofileña Lopez. This partly reminds me of the Taj Mahal story.
I'm just glad that the rain stopped a bit when we were approaching the entrance. I cannot remember how much is the entrance fee. Kuya Cherald talked to the caretaker, who stays near the famous landmark. Lucky for us, there were no visitors that day. We owned it for a few hours!
It started to rain hard when we passed through the beautiful staircase. Although considered new, Roca Encantada is already listed as a National Historical Landmark by the National Historical Institute.
I enjoyed our short stay in Roca Encantada despite the gloomy weather. Kuya Cherald's kids were running around and we took a number of pakyut pics. We decided to munch over the Mango Pizza we bought. We should've bought some softdrinks with ice for the perfect merienda gathering!
The view from the balcony is quite serene. You can see the Iloilo Strait and Siete Pecados. It was fun staying in this place with Kuya Cherald's family especially the kids 😀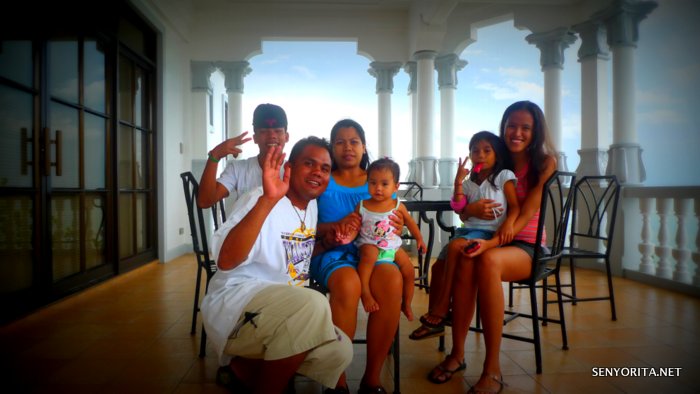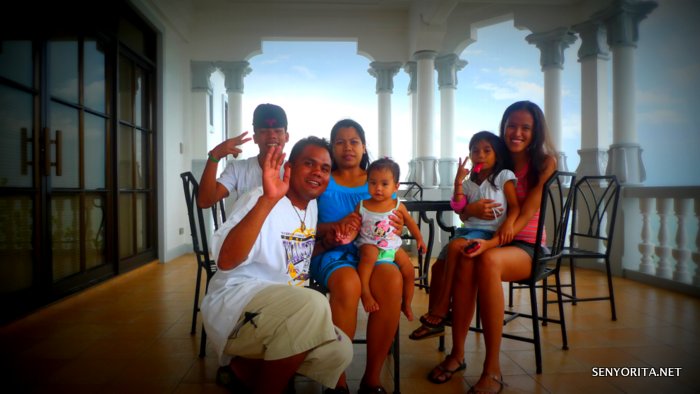 I'll make sure to stay a little longer in Buenavista on my next Guimaras trip (when will that be?). Maybe an overnight stay with a friend or even just solo.
I'll go back to Roca Encantada to drive around and just read a book with a handy fruit shake in tow in the afternoon. Such a nice place to stay at if you want to be extra sentimental!
Have you been to Roca Encantada? What can you say about this famous landmark? I personally would like to own a rest house similar to it!
Original Travel Date: September 2012