Traveling within UK is very easy and convenient via Train. Aside from the strict schedule of trips, the train stations are usually nice that you wouldn't mind getting stuck in any of them.
As someone who was born and raised in the Philippines, I am used to the chaotic and oftentimes stressful way of commuting in Metro Manila. When I was still working, I had to take the MRT train every morning and commuters usually look tired and haggard once they enter their respective workplace. How I wish MRT/LRT system improve soon. I can only dream for now.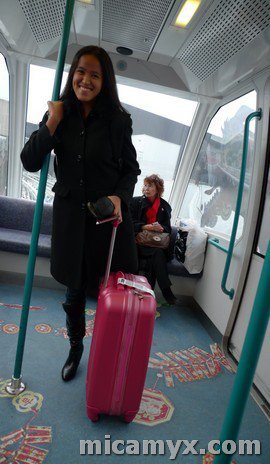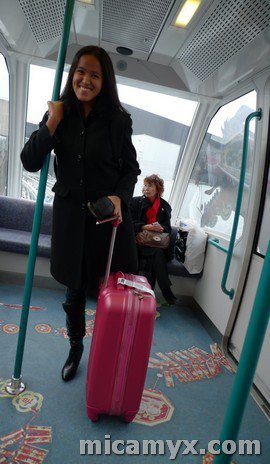 It is the reason why I was happy when I reached the UK for the first time. From Birmingham to Rugby, I was enjoying my first train ride in a first world country. I can feel the difference!
On my recent UK trip, I was able to visit London countless times and other places such as Leicester, Oxford and Bath. I was able to reach these tourist favorites via Train. Â Aside from the fact that you get to reach your desired destination faster compared to when driving or riding the bus, the scenery makes the trip more worthwhile.
Take it from the experts, such as Naren Shaam, founder and CEO of
GoEuro
who says, "Traveling by train is fantastic for several reasons. For one, it is more energy efficient per passenger mile than planes or cars and thus an environmentally friendly option of transport. It is also a great way to experience the landscape, local life and culture of a place."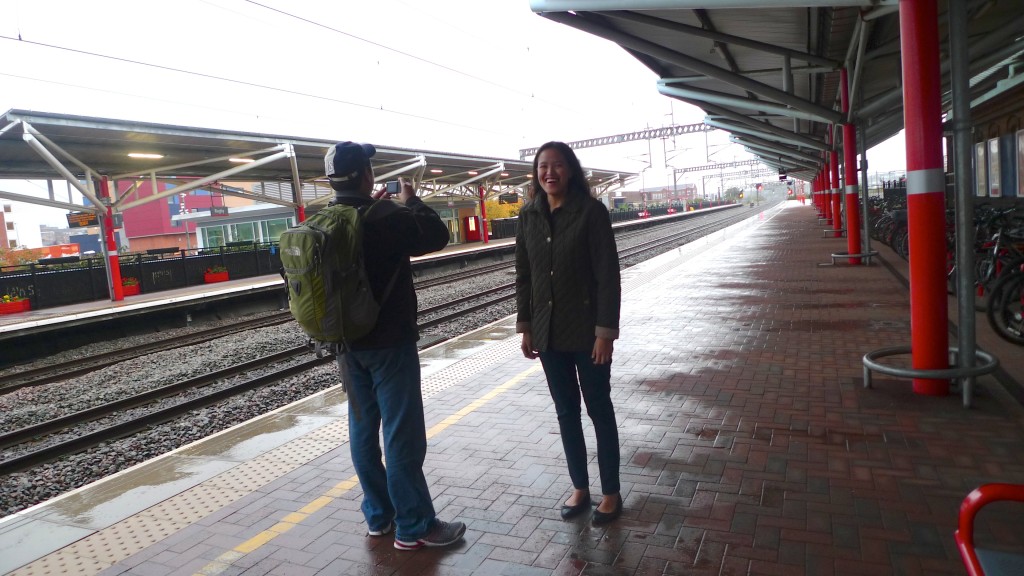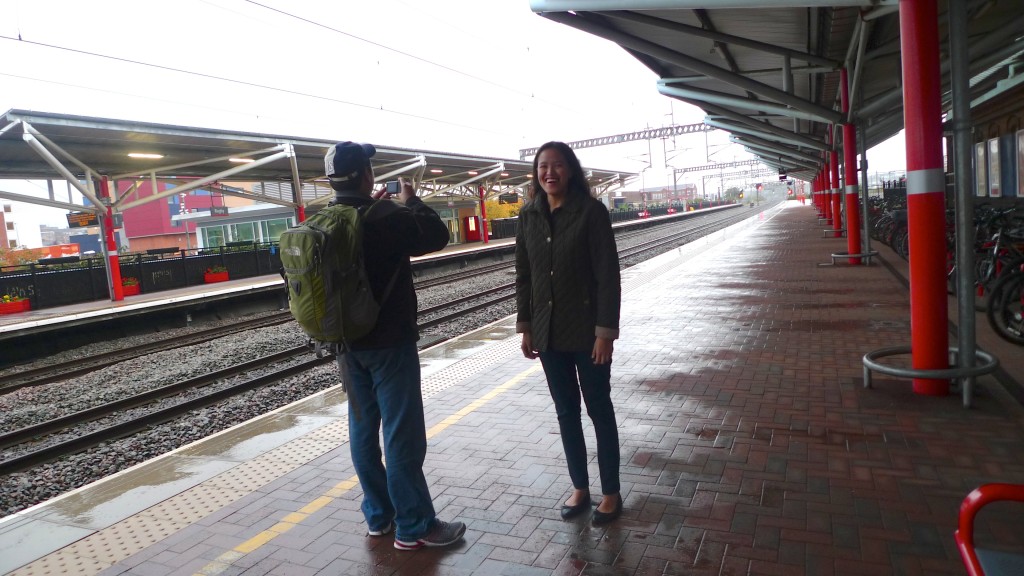 My most memorable train experience is shared with my mom and brother. It was our first time to go embark on a train trip with just the three of us. We were scheduled for an appointment in Sileby on a rainy day and we took the Rugby-Nuneaton-Leicester-Sileby. We could've reached Sileby easier with a 45-minute car/taxi ride, but we opted for the train route where all in all took us 1 hour and 30 minutes. It was through this journey I realized that my brother is a grown-up man and a fit traveler. I'd write a separate entry about our journey.My favorite train station would be St Pancras in London. Too bad I wasn't able to get a Schengen visa prior to my UK trip. It would've been easy to visit Belgium or Paris!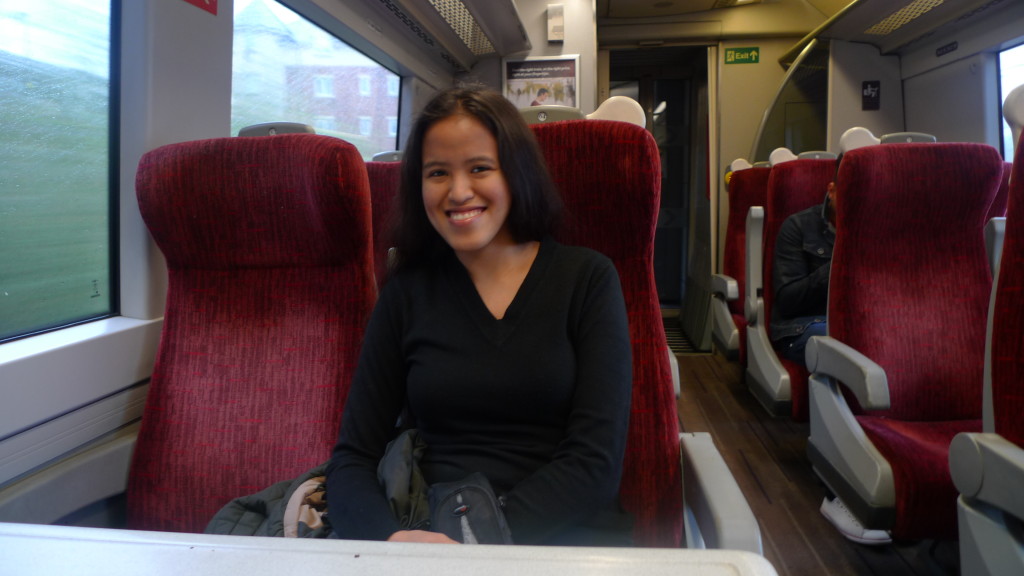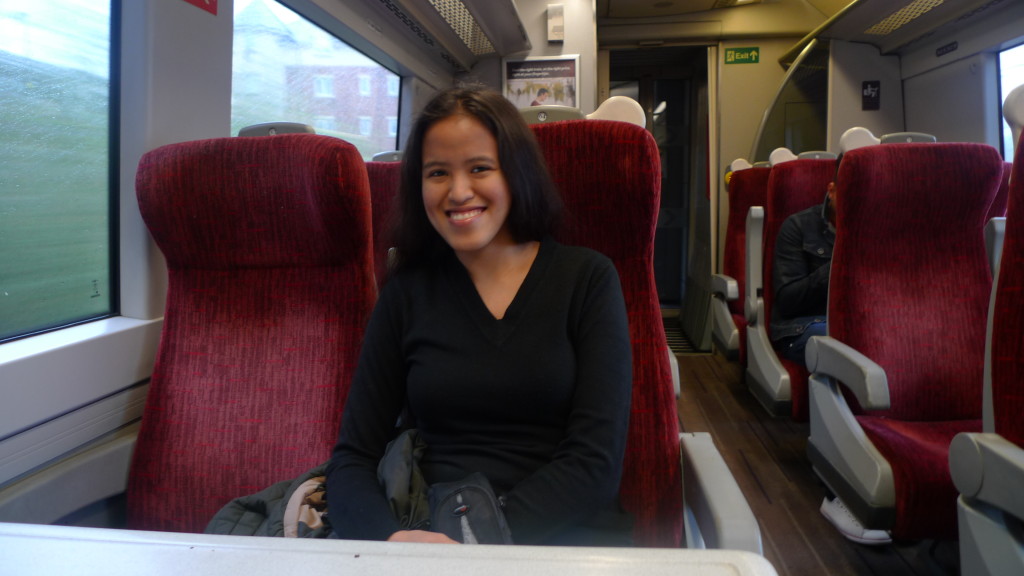 I also tried the Birmingham-Cardiff Cross Country trip. I'm planning to do embark another train cross-country trip going to Aberdeen this time.
Thinking about how convenient train journeys in the UK are makes me miss it more. I also love the fact that you can book train tickets ahead of time and get discounted rates! I had a Skype conversation with a friend earlier and she said she's about to take the train ride going Glasgow. I miss it.
Do you enjoy train journeys? Mind to share the most memorable train ride you had and why it is extra special?