Our first chat conversation began when I posted a love-related question at the Pinoy Travel Bloggers group. If I remember it right, it has something to do with 'Finding Love on the Road'. She gamely shared her story. We met for the first time in a travel-related event and got along very well.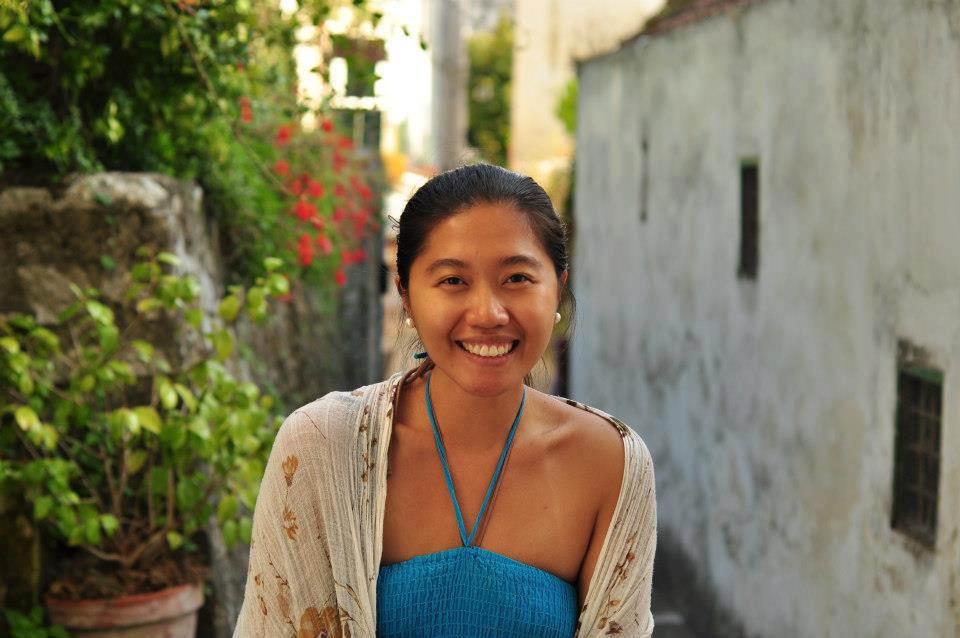 I was excited for her when she said she's flying to London to work. I gave her unsolicited advice on what to expect.
More than a year after our last meet-up in Manila, we reunited in London! From Glorietta to Covent Garden!
It's a big relief to travel within England with a fellow Pinay travel blogger – add the fact that she's interested in history, loves to eat and have fun in music festivals!
As of writing, we've been to three UK Destinations – London, Bath and Rugby. Get to know Catherine Iblan, the lovely lady behind the Seeking Felicity!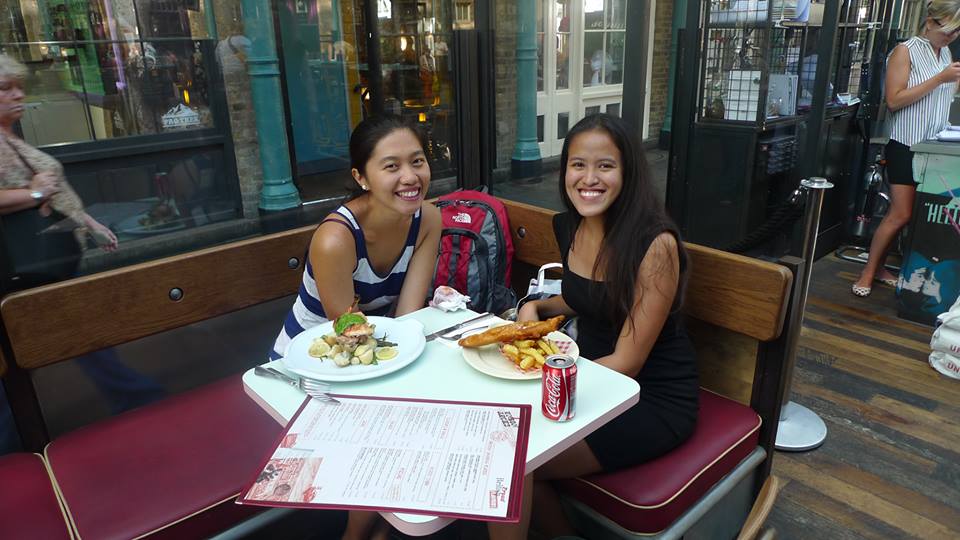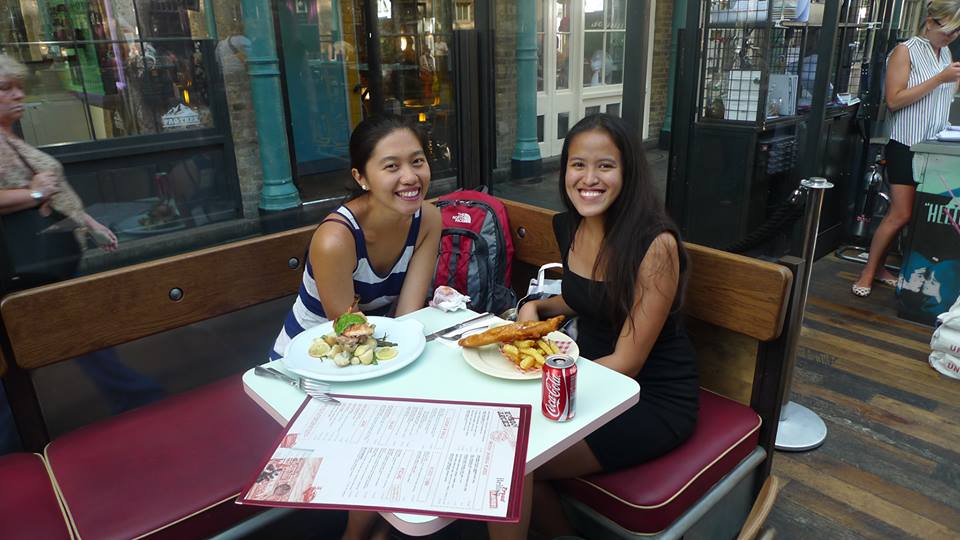 When was our first out of town trip together? Describe it.
Catherine: Bath! It's actually our one and only out of town trip together! Not counted ang mga meet-up at pagdalaw-dalaw sa kanya-kanyang city. 😉 I loved it! Non-stop chika (chismisan??), kainan (PG!!!) at taking of pictures (which I don't find irritating with you, but with other people, it seems they're over the top!)
Mica: Boom! Too bad we weren't able to meet-up in Cambridge and Stratford-Upon-Avon… and the Brighton plan! (Hopefully next year?)
Really enjoyed our relaxing Bath trip. Kamusta naman ang 'No Picture Taking Allowed'? 😛
What are the Top 3 Destinations we've been to together that you consider the most memorable? Discuss why 😛
Catherine: Bath – It was sooo fun!
London – Welcome to my city Mica!!! 'Di tayo maubus-ubusan ng gagawin dito at marami pa ang nasa listahan natin!
Rugby – You have a lovely family and I felt very welcomed!
Mica: Thanks for tagging me along to Bath! That voucher is meant to be used by me LOL 😛 We need to party hard on my next London trip! Palaging bitin eh and you're welcome to visit my family in Rugby anytime ☺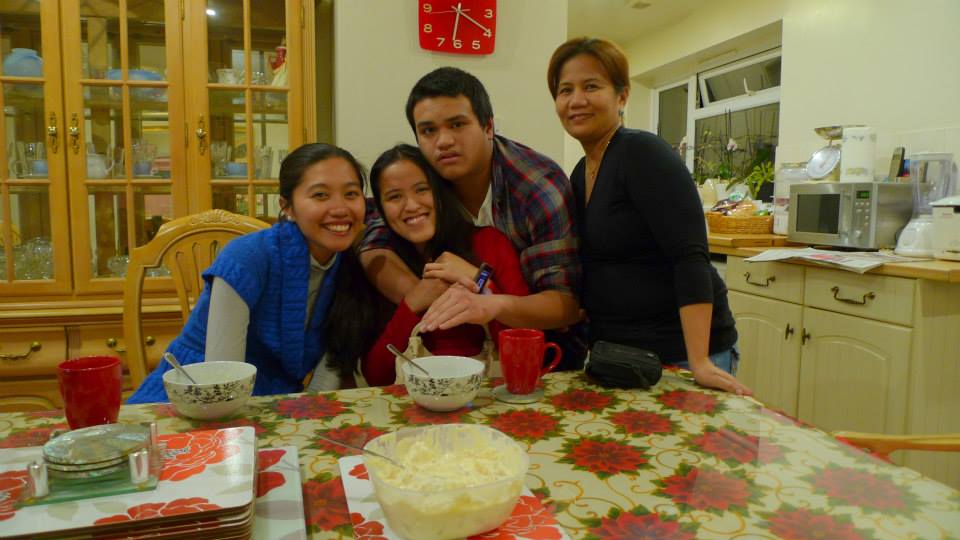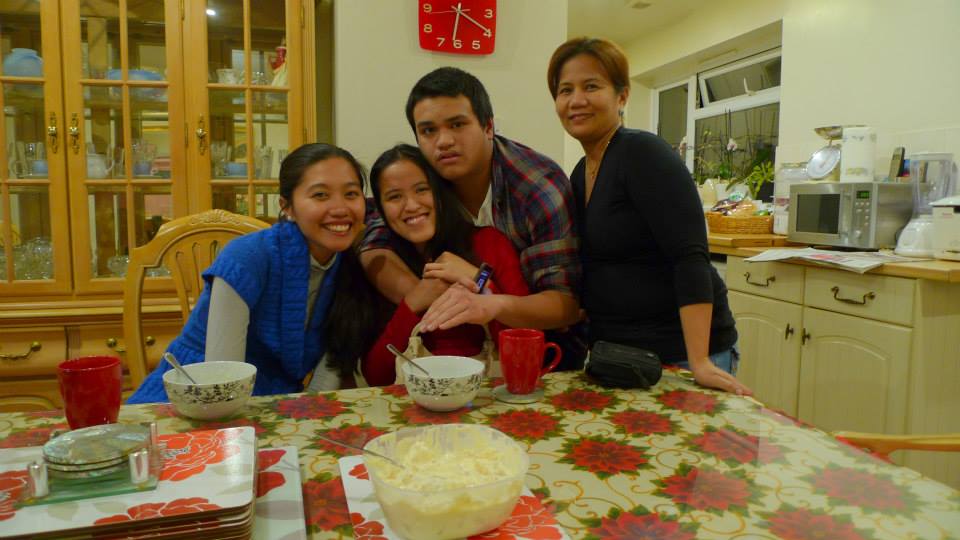 What's the worst event that happened in any of your travels? How did you manage to surpass that challenge?
Catherine: Well, pinaka-shocking was when I found myself in the middle of a rally turned riot in Madrid. Complete with a battalion of Spanish police firing warning shots into the air. Fortunate that a manager of some restaurant pulled me inside their restaurant. After getting in, they quickly closed shut the metal gates to prevent the protesters rushing in.
A test of my nerves and gumption was the trip back to London from Sardinia, Italy. I visited a special friend in Cagliari which is in the south but my flight back was in Alghero which is in the northern part of the island. From the language barrier to getting stranded to people helping me out to walking along the highway in the middle of the night to trying my first hitchhiking to sleeping in the airport. What was supposed to be a 3hour bus ride became an 18hr journey!
Mica: Baka may rally sa Madrid dahil may dumating na Pinay celeb at fans talaga mga 'yun LOL
Whew. Napagod ako dun sa 18 hr journey mo kahit binasa ko lang HAHA!
Describe me as a travel buddy.
Catherine: Easy to travel with coz you're patient and easy to laugh, Up for most stuff – or at least would consider them. hehe 😀
Mica: Weee thanks dear ☺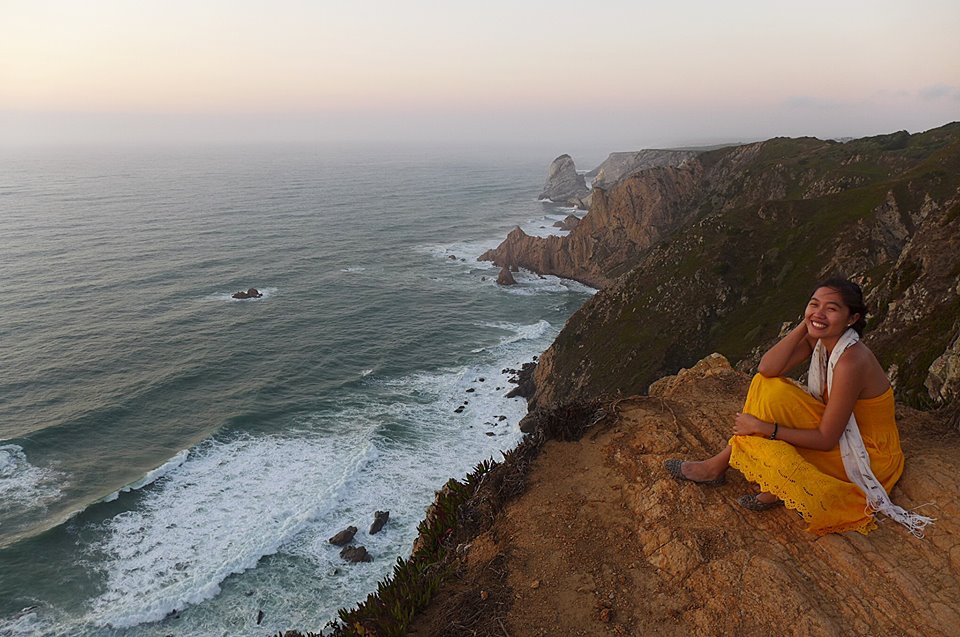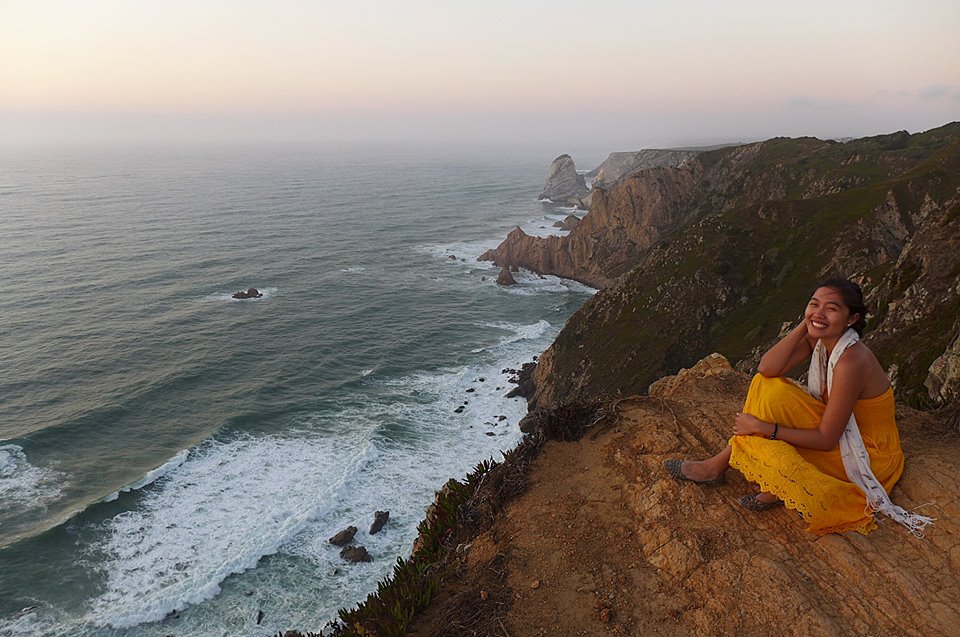 What are the three things you can never live without when you're on a trip?
Camera to capture memories of, really good and comfy shoes coz I walk a lot, smartphone for maps but mostly for the music. 🙂
Name three of the best hotel/resort accommodations.
I don't really stay in hotel(s) much. Only when I'm with the family. I prefer going with airbnb if with friends or couchsurfing if I'm travelling solo. But so far, I enjoyed staying at Boracay's Boracay Regency Hotel the most.
Three of your favorite restaurants.
Tim Ho Wan in Hong Kong since I adore dimsums!
Manila's Cafe Mediterranean because I'm a fan of Greek cuisine.
And not exactly a restaurant but I always daydream of our very own Dampa coz I absolutely love seafood and Filipino food!!!♥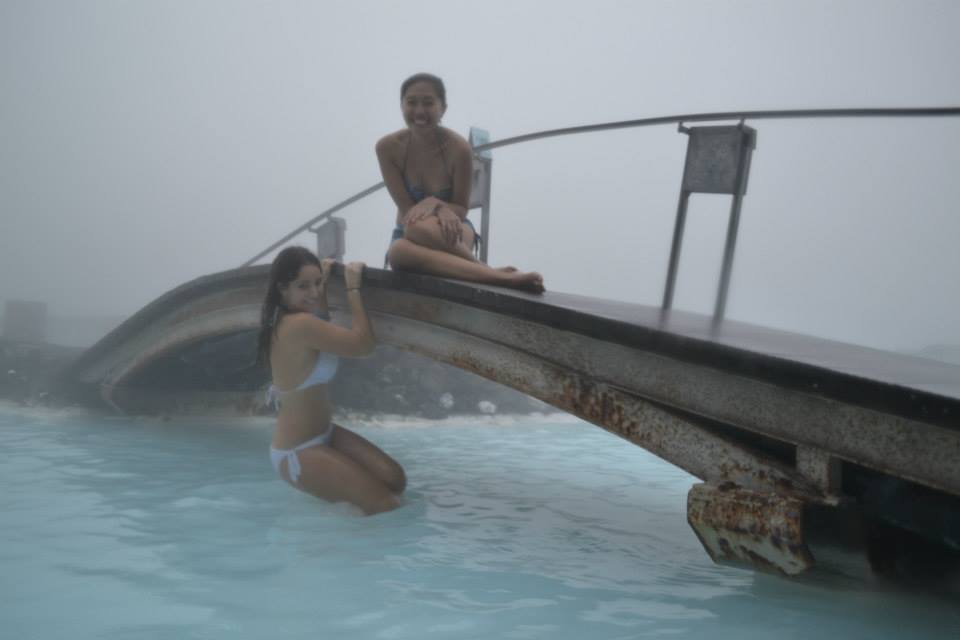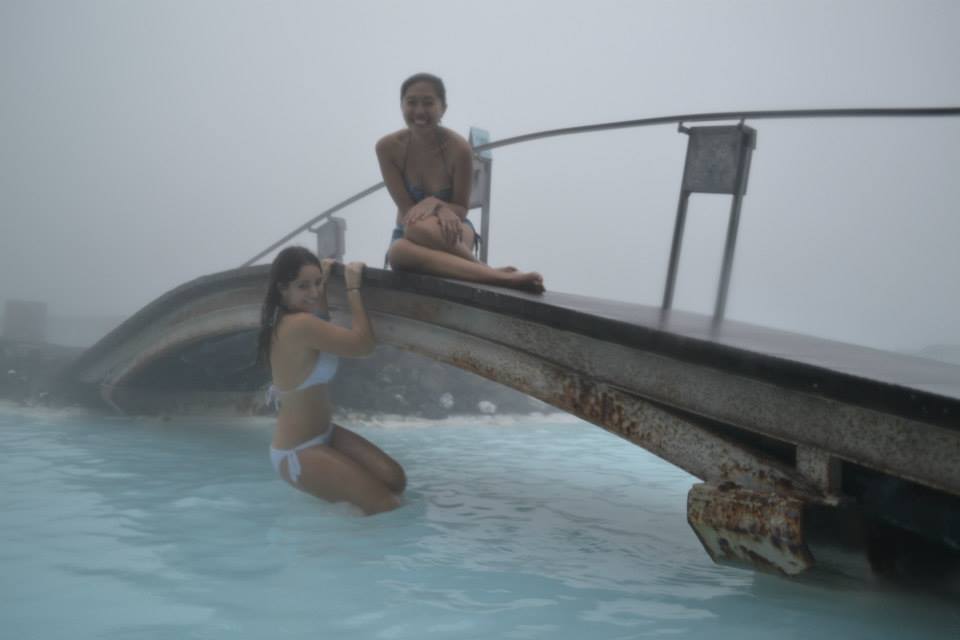 Any funny stories that you want to reveal that happened during one of your trips?
Going topless in Iceland one wintry night? haha Guess that's what a bottle of vodka does to a group of girls!
Did we have any misunderstandings while we're on the road? Hahaha 😛
Catherine: I don't think so! Unless meron kang kinikimkim dyan ha?!
Mica: Isa lang naman reklamo ko – hindi lumalaki tiyan mo kahit mas matakaw ka sa akin! =))
Do you have any 'holiday romance' story to share?
Catherine: Hahaha that's one thing I'm guessing every traveller has had – I'm certain there's always at least one. 😉
Mica: SHARE! Parang ayaw ah? 😉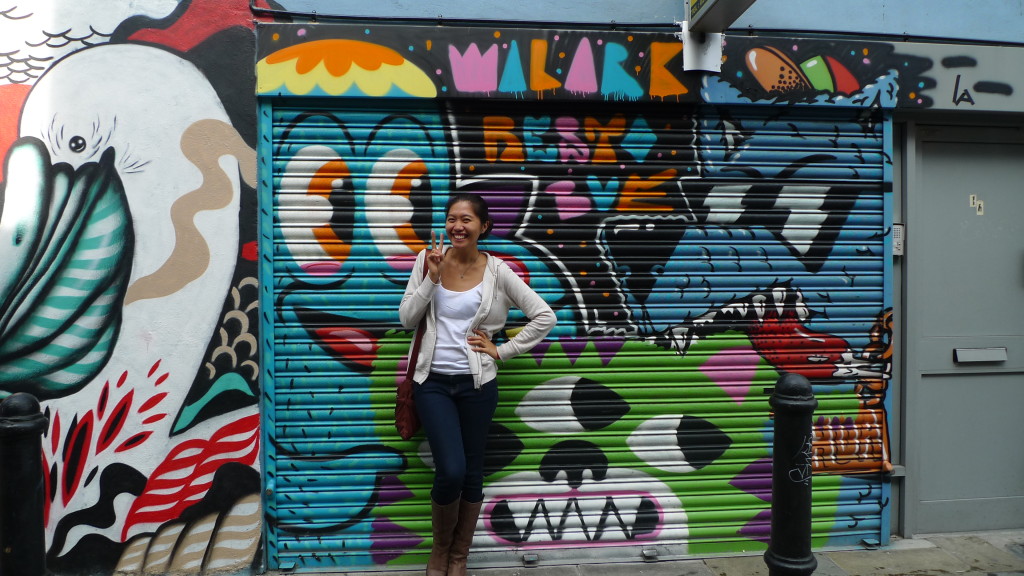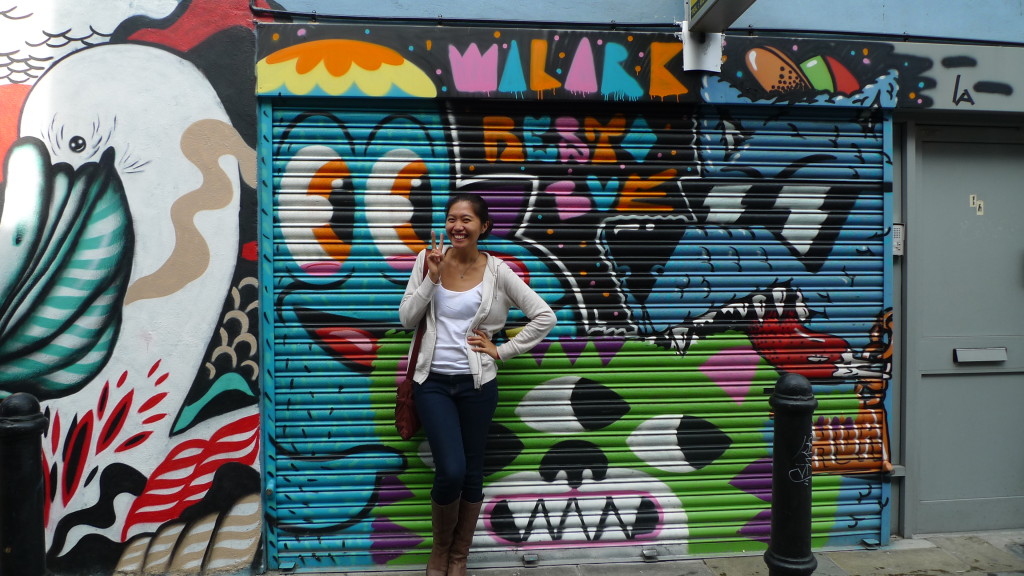 Our most memorable trip together. Describe why.
Catherine: Our London weekend – Jessie J concert, non-stop eating, lots of laughter! Hope there'd be more to come! Apply for a Schengen visa already!
Mica: I WILL! Sayang ang cheap flights at travel vouchers 0_0
Where are you planning to go next?
Italy! Booked the flight specifically to go to Venice's carnivale. Would love to be able to dress up but we'll see kung kaya ng budget ang costume. hehehe time to get resourceful (and creative)!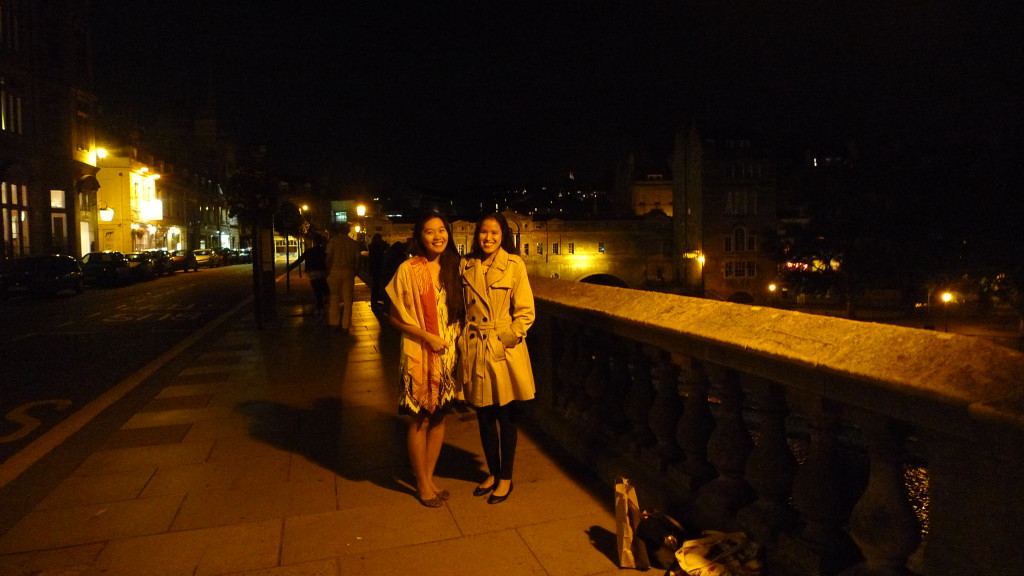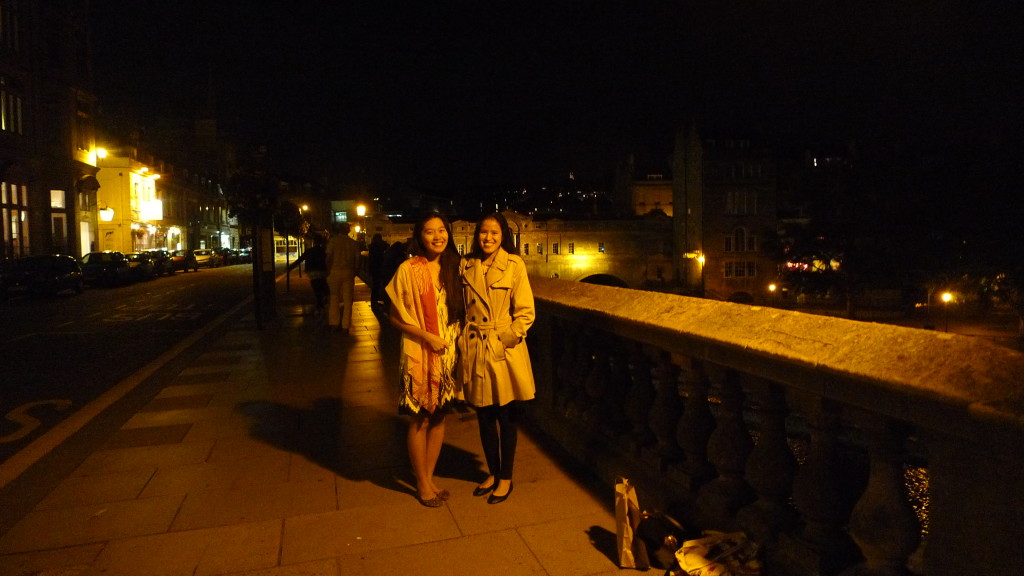 Message to the readers of my blog… message to me rin 😀
Catherine: To Mica, you're one awesome person and I'm happy to call you my friend and thank you so much to your family for letting me know that I'll always have a family to turn to in this far away land.
To the readers, uhmm… you guys have great taste for following her blog! 😉 Also, I'm not one to preach how travel changes a person. So I'd settle by saying, do what makes you happy!
Mica: Thanks too for the fun times and trips in the UK! Looking forward to our next adventure – whether that is in the UK, in a European country or even here in the Philippines! Miss yah! x
~0~
Are you visiting Europe soon? Check out Seeking Felicity! My lovely friend Catherine documents her Euro adventures. She works hard in order to visit her dream destinations. That's my girl! 😉