Travel Bloggers, do you remember your very first international press trip?
I DO! I am one of the bloggers invited to join the 1st Nuffnang Blog Awards in Singapore four years ago. I met a number of bloggers from different niches (I used to blog a lot in Micamyx.com and Senyorita.net was just a registered domain name).  One of the bloggers I met is Chrissie Peria, who owns the food blog KitchenCow.com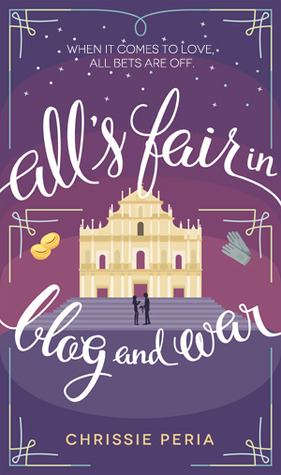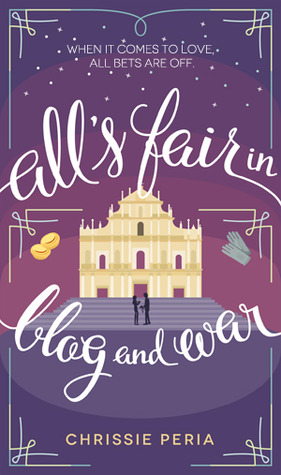 I was surprised when I received an e-mail from her a few months ago. It is all about her first novella entitled "All's Fair in Blog and War". Of course, I got intrigued with the title. It is also refreshing to read a story that has something to do with travel and blogging.
All's Fair in Blog and War is a story of a twenty-something travel blogger named Five Cuevas. She is also working as a virtual assistant and was invited to attend a press trip to Macau. In most aspects, I can relate to the lead character simply because we have almost a similar stand towards blogging and the community. Through the press trip, she meets photo enthusiast Jesse. The first meeting is not that good, but they will eventually learn to be civil and be friends with each other as the story progresses.
I've been to Macau once in 2010, and this novella inspired me to plan a comeback trip. I remember feeling overwhelmed with the lights and the sights specifically in the casinos. I also find some spots romantic. Although I was with three fun-loving girl friends, I am also hoping to explore this part of China with a special someone. It also made me realize that I haven't tried their egg tarts!
All's Fair in Blog and War is a promising debut from Chrissie Peria. She provided the right ingredients for a fun, adventurous and kilig experience. Reading the Bunjee Jumping at Macau Tower part made me giddy as if I'm in Five's shoes.
When I first read the story teaser, Nina automatically popped in my mind. I also have some local celebrities in mind that suits the characters of the novella just in case a movie version comes up… we'll never know 😛
It's Christmas season and All's Fair in Blog and War is a perfect present for your traveler friend of girlfriend. The book is available in selected bookstores or you can also buy the e-book via Amazon. Support a fellow blogger!