A nation's ability to fight a modern war is as good as its technological ability. – Sir Frank Whittle
I love walking around Rugby. While most residents would rather stay at home or go to pubs on winter season, you will find most of them strolling around particularly in the public parks.
Rugby players and fans would visit this side of Shakespeare County to know more about the much-loved sport, but did you know that Rugby has a lot of interesting facts to offer as far as history is concerned.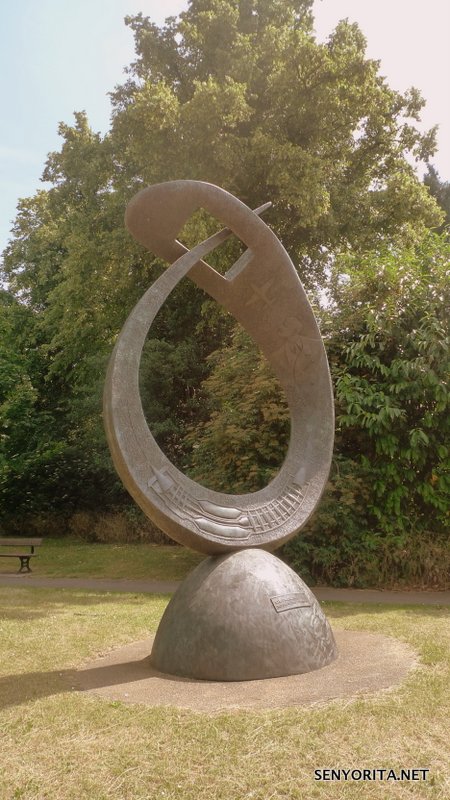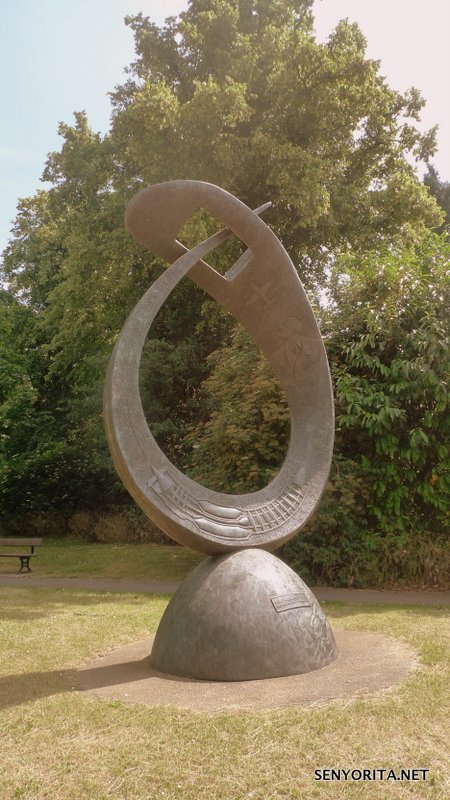 A large bronze statue caught my attention when I was walking along Chestnut Fields. I later found out that it is a tribute to Sir Frank Whittle, the father/inventor of the jet engine. The details of the sculpture is quite fascinating. It was installed in autumn 2005 and Sir Frank Whittle's son attended the unveiling ceremony.
Sir Frank Whittle was born and raised in Coventry, Warwickshire. Employed in a company called Power Jets Limited, Whittle was part of the design team that rented an office space at Brownsover Hall, Rugby. Experiments were conducted continiously at British Thomson-Houston in Rugby and the first jet engine was tested on the 12th of April, 1937. Boom, the first jet engine based on Whittle's design was a success!
One of Warwickshire's pride, Whittle has a number of memorials scattered around England. Most are found in Coventry. I might just do a 'Whittle Trail' when I get to Coventry one of these days!
I appreciate the fact that residents of a particular town recognizes some important people from the past. The history is an important part of our present and future. The more I get to know Rugby and its people, the more I fall in love with this quaint town.
* This is part of my Enjoy Rugby Series.