We love to travel. We love to eat. We love Christina Aguilera.
I got introduced to Yoshke Dimen in Cebu during the Philippine Blog Awards 2009 Cebu leg, but that's it. I didn't even know that he owns a blog until a close friend of mine, who is a big fan of his blog sent me links of his articles. Out of curiosity, I scanned his archives and I smiled upon reading a post about Christina Aguilera. As a big fan of Xtina especially her Stripped album, I cannot explain how happy I was finding out that I am not the only one who adores this woman. I mean, come on. Christina Aguilera is beautiful, fierce and a talented woman!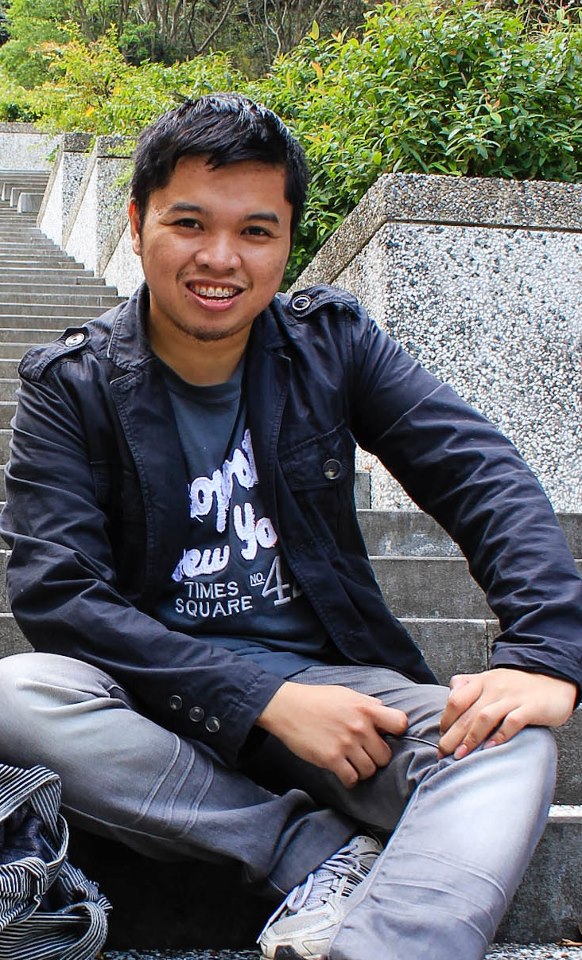 We met again in Singapore during the 1st Nuffnang Blog Awards. He was closer to my other girl friends. By the end of 2010, Yoshke.com and Micamyx.com were competing for the Best Personal Blog Award at the Philippine Blog Awards 2010. I remember watching the livestream while in my bedroom somewhere in the UK. It was a tough competition, I can say. When the presenter announced the winner, I hugged my pillow. I'd be a hypocrite if I say that I didn't want to win the award. Sayang! Yoshke went onstage and thanked the loyal readers of his blog. The winner touched my heart the moment he dedicated the award to me, and even announced where I was! Thank goodness there's live stream coverage that night. I find that gesture sweet and sincere. Aww. I love you already!
Through common friends, we get to interact every now and then. He also paved way for me to meet more people in the travel industry which I am really thankful for. Just last March, we embarked on our first 'tandem trip' in Busuanga-Culion-Calauit in Palawan.
It's time to reveal some of our travel adventures! This is just us – Stripped!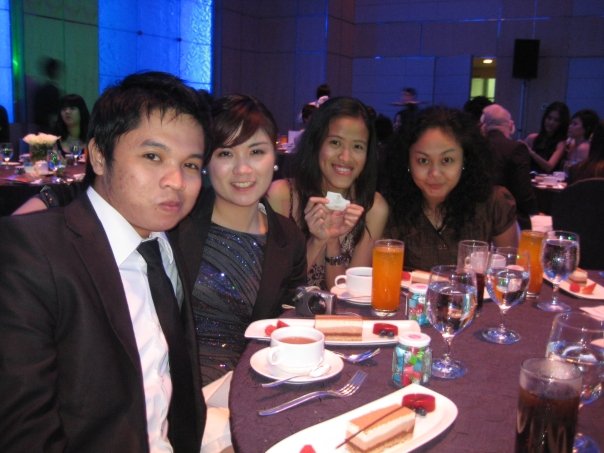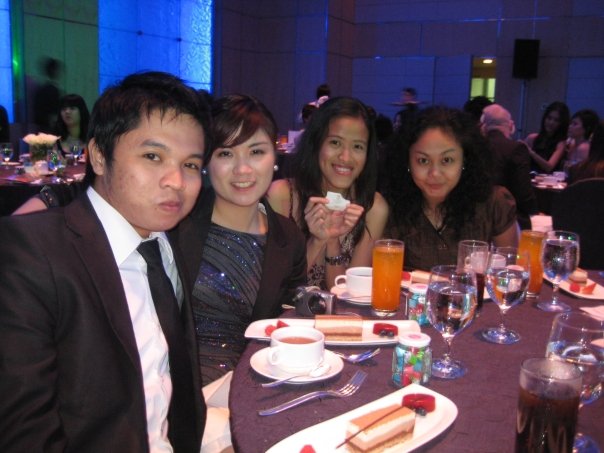 When was our first out of town trip together? Describe it.
YOSHKE: Singapore, October 2009, Nuffnang Asia Pacific Blog Awards. I had heard a lot about you but we met there. Funny, because I don't remember us talking or making an attempt to reach out at the airport. I think the very first time we had an exchange was when we searched for a place to have lunch and neither of us was talking much. (Hannah and Ada talked a lot, though, haha.) I was a lone wolf and I was dragged by Jehz and I did not know anyone except him. That trip was extra special because it was my first time to travel out of the country and because I got to build a friendship with fellow bloggers for the first time. I'm just glad it was with Hannah, Jehz, Ada, and you.
MICA: No, we met first at the Philippine Blog Awards 2009 in Cebu! But I can't blame you if you can't remember it since we only managed to say hi and goodbye lol (you're busy with work while I'm mingling with my Cebuano friends teehee). You were too quiet in Singapore and you really liked Hannah. You even tagged her as your girlfriend #2!
What are the Top 3 Destinations we've been to together that you consider the most memorable? Discuss why 😛
YOSHKE: This question made me smile because I am quite sure that every single trip that I made with you is curiously unforgettable. And I'm not saying this to sound cheesy or to blow your ego — it's true! My first Boracay trip where I let loose and just tried everything on the club's drink list, it was with you. Singapore, for reasons I already mentioned above. Culion, emotional and absolutely enlightening. I didn't imagine that our Culion trip was that important and personal to you and I was glad I was the one with you when it happened. And don't get me started with Taipei.
MICA:
BORACAY – THAT CRAZY NIGHT! It was my 5th time in Boracay, but my first time to really dance and party – Boracay style. I am quite surprised with what happened that night, but I surely enjoyed partying with you and the rest of the gang!
SINGAPORE – I remember you and your skinny look =)) Since then, you've been visiting Singapore at least once a year, right? With that pink stripped shirt of yours LOL 😛
CULION – I'm glad that my dream trip to Culion, Palawan came true and you're part of it! Thanks for the love and support. Chos.

What's the worst event that happened in any of your travels? How did you manage to surpass that challenge?
My first days in Laos gave me the most challenging times on the road. It was part of my solo backpacking trip across Southeast Asia. Laos was actually the third country along my route but it was the first time that I felt awfully alone. It's hard to explain it. Maybe that's when loneliness finally kicked in. Late but it still stung. But I learned to embrace solitude soon after.
Describe me as a travel buddy.
YOSHKE: Three things: boy bands, drag queens, and Christina Aguilera. Wahahaha.
MICA: WERK! Thanks for keeping up with my addictions! I will be a popstar one day! #PlayThatAutoTune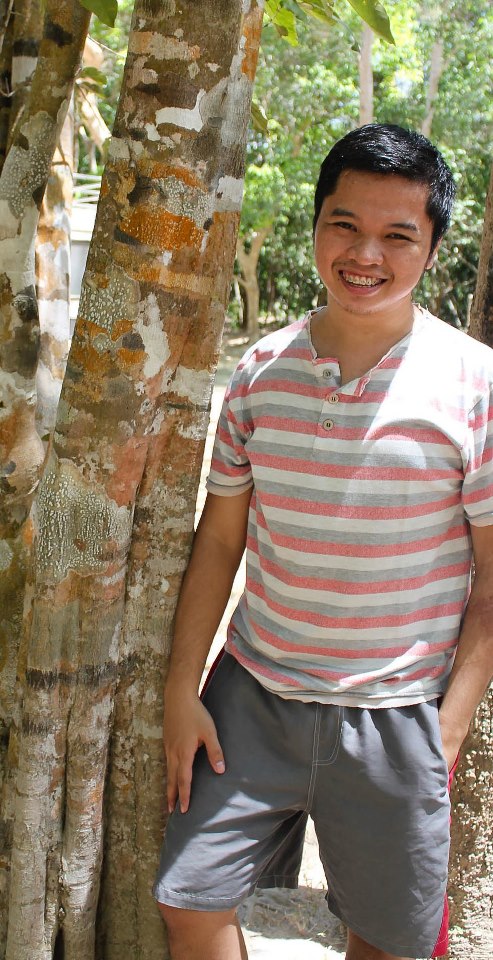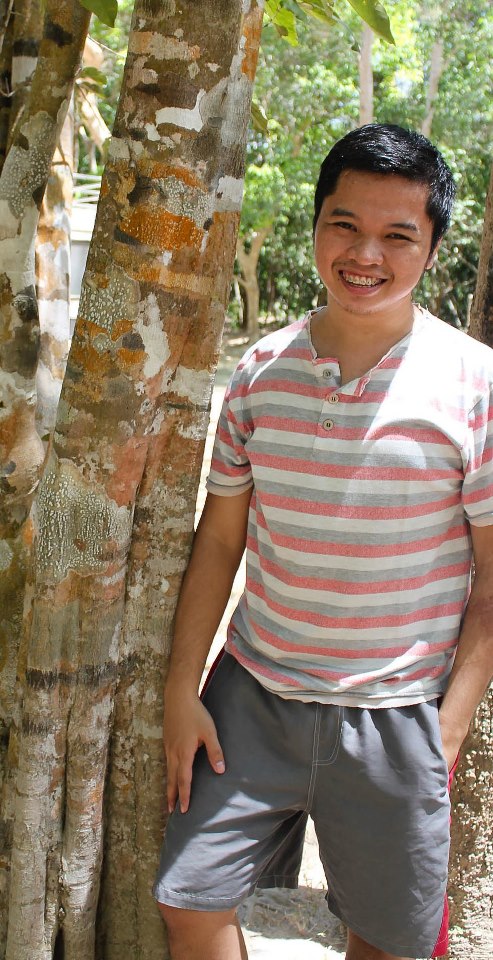 What are the three things you can never live without when you're on a trip?
YOSHKE:
1. My Globe iPhone (plugging?) because I use it for so many things — camera, music, browsing, contacting hostel owners to confirm my booking.
2. A good book.
3. A hat. It's just my thing. :))
MICA: Fun to think I only saw you wear hat once (in Boracay) and never saw you read a good book… but you enjoyed a good conversation with a sensible person… of course that's me!
Name three of the best hotel/resort accommodations.
I don't really judge them based on comfort and location because almost all of the hotels/hostels/resorts I had stayed in are pretty comfortable and strategically located. But based solely on how much fun I had for whatever reason (usually because of the people I met, both staff and other guests), I have to say:
– FWD House in Chiang Mai, Thailand (the owners are the kindest people in the world and I met great friends here.)
– Sleeping Boot in Hualien, Taiwan
– Old Penang Guesthouse in Georgetown, Penang, Malaysia
Three of your favorite restaurants
When I travel, I usually eat at night markets because I'm a sucker for street food so allow me to answer with night markets instead. The most memorable ones are Shilin in Taipei, Ziqiang in Hualien, and Saturday Night Market in Chiang Mai.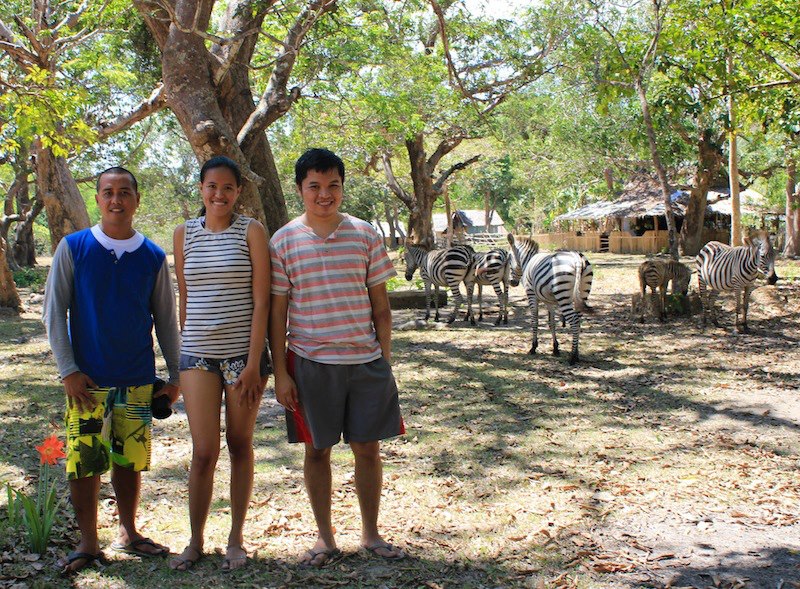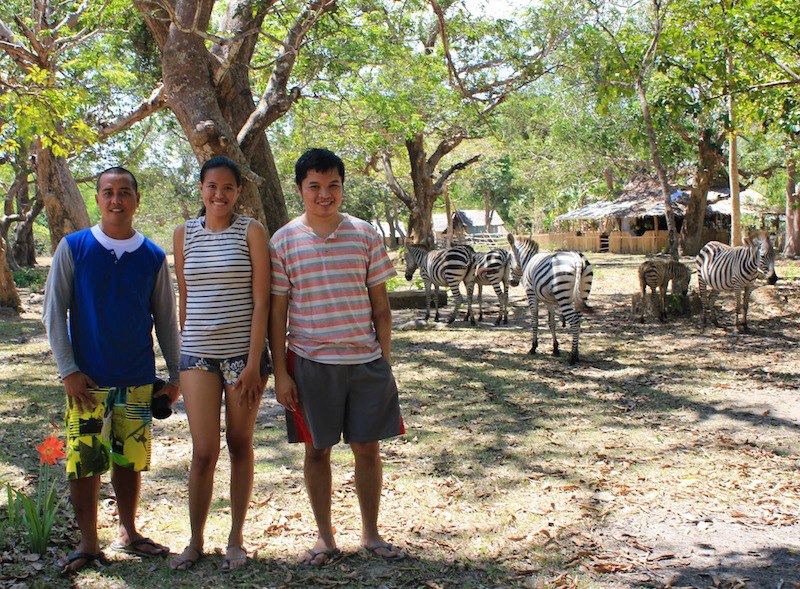 Did we have any misunderstandings while we're on the road? Hahaha 😛
YOSHKE: I don't recall any. Baka ikaw meron, hahhahaa.
MICA: I only remember that debate about Andi Eigenmann. That's all, thank you.
Do you have any 'holiday romance' story to share?
YOSHKE: If you mean encounters with strangers, no. But I travel with my partner a few times a year… Does that count?
MICA: Uhuh <3
Our most memorable trip together. Describe why.
YOSHKE: La la la la la. You're seriously asking me this? Hahaha.
MICA: I'm asking you a legit question!
Where are you planning to go next?
I have already booked tickets for the rest of the year starting with Japan this June! Been saving for this trip. It's going to be a short trip, 5 days only but I know it's going to be really memorable. It's a sampler of the longer trips to Japan and Korea that I have been planning for later this year. I will be backpacking across Indonesia in August, Borneo in September, and Batanes in October. I'm also excited to finally see Tianzi Mountains and Guilin in China in November for they have always been on top of my bucket list.
MICA: Woohoo!*insert Christina Aguilera's 'Around The World' song here*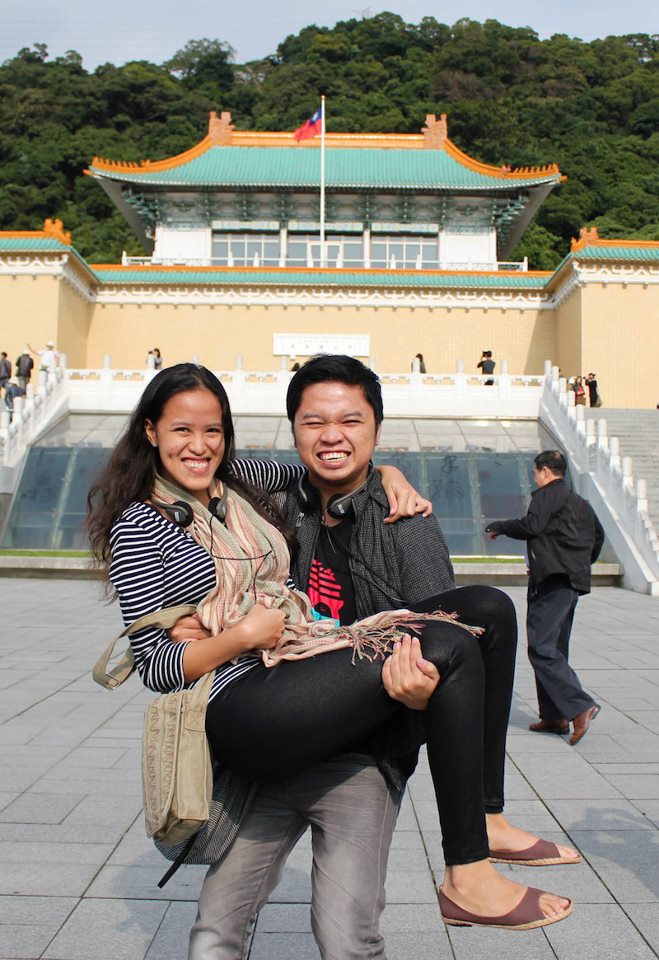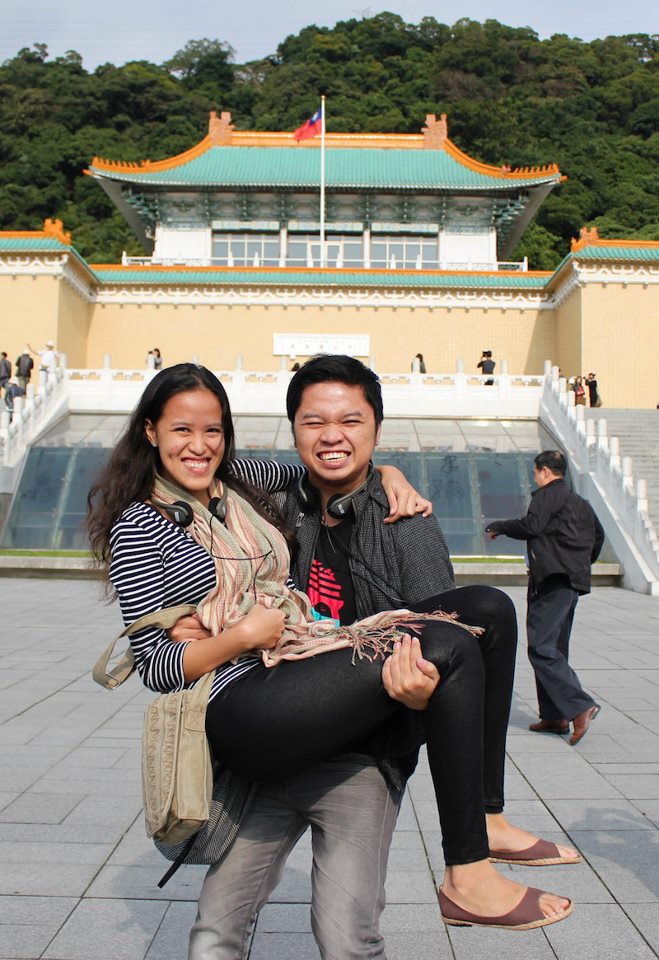 Message to the readers of my blog… message to me rin 😀
YOSHKE: If you've been following Mica's blog then you're probably thinking that Mica is fun and easy to be with. And the truth is, she really is fun. And easy. (EASY??? Hahaha.) She has a very positive glow surrounding her that makes everything about traveling with her light and spirited.
Mica, you know I seldom travel with other people so the fact that we've been on many trips together means just how much I enjoy your company. Continue blogging in a way that is comfortable and true to yourself. Stay beautiful. Stay a fighter. Rise, lotus, rise!
MICA: Thank you for Loving Me 4 Me! Let There Be Love and together, we will Make The World Move! (move, move!)
~0~
YOSHKE DIMEN won three main awards at the Philippine Blog Awards 2010 for his personal blog, Yoshke.com. He is also the founder of PhilippineBeaches.org. Follow his adventures at http://www.thepoortraveler.net ! Goodluck on your big project! 😀