Whether it's a hot day in Greece or Texas, or a cold one in Germany or China, a day at a waterpark can be just the thing to perk up your fun-loving self. Great for family trips or a wacky day with friends, water parks all over the world know how to show you a splashing good time.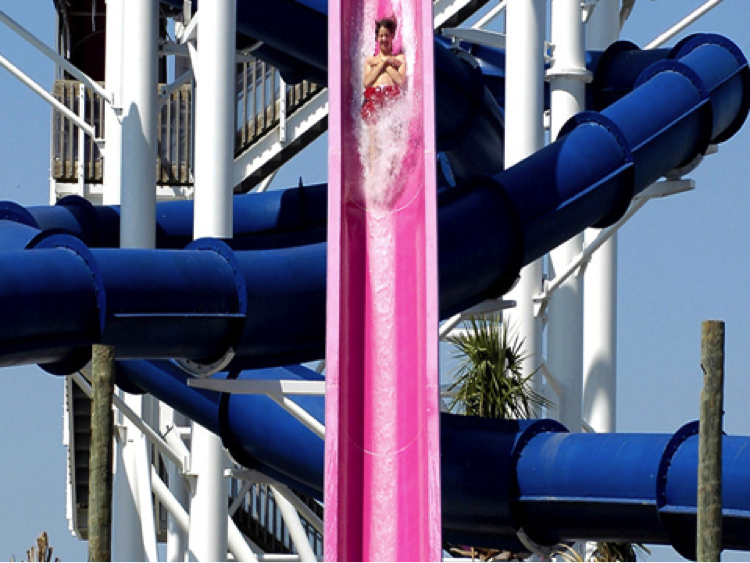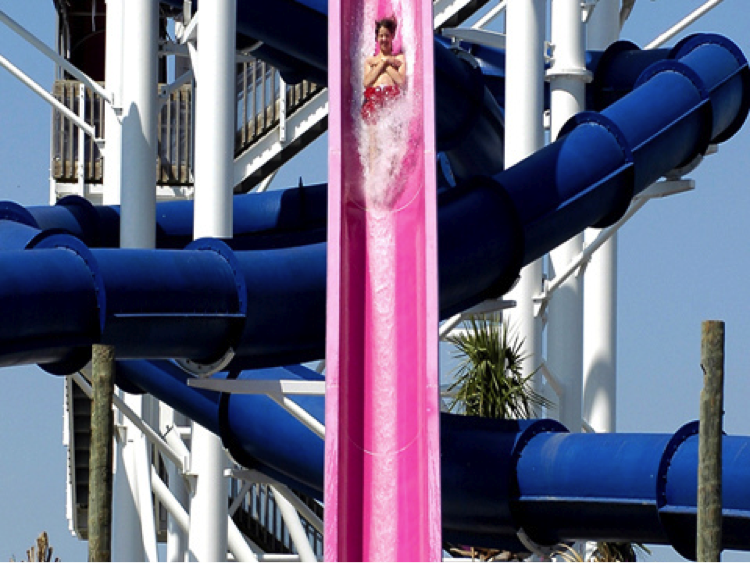 Beijing Water Cube Waterpark
Remember the super-cool water cube from the 2008 Summer Olympics in Beijing? Well, they've turned it into Asia's largest water park, the Happy Magic Water Cube. The visually spectacular, blue bubble-wrapped Happy Magic has it all: a wave pool, lazy river, enormous floating jellyfish, spa area and 13 water slides, including an Aqualoop!
Schlitterbahn
Schlitterbahn (German for slippery road) is a family-owned water park company based in Texas, USA. They've got four parks on the ground (in Texas and Kansas) and three more on the way (Florida's up next).
Each of their parks features loads of award-winning attractions, but it's their mission statement that puts them on this list. "Setting Kids on the Road to a Bright Future" explains Schlitterbahn's approach to helping children by supporting non-profit organizations that focus on children, such as Give Kids a World and Big Brothers Big Sisters of South Texas. Have a ton of waterfun and help Schlitterbahn give back!
Zante Water Village
Along with its 600-year-old Venetian castles and aqueducts, the small Ionian Island of Zakynthos is also home to the Giant Black Hole and the High Speed Hydro. What? Where?
Zante Water Village, a gigantic, 40,000-square-meter waterpark, offers thrilling slides for the speed-seeker, plus fun mellow pools and playthings for the little ones – and spray toys for water-battle-lovers everywhere. Sunbeds everywhere you turn, a lazy river you can float away on, relaxing hot tubs, Zante Water Village is a great place to spend a day of your sun-drenched Zante holidays in 2013.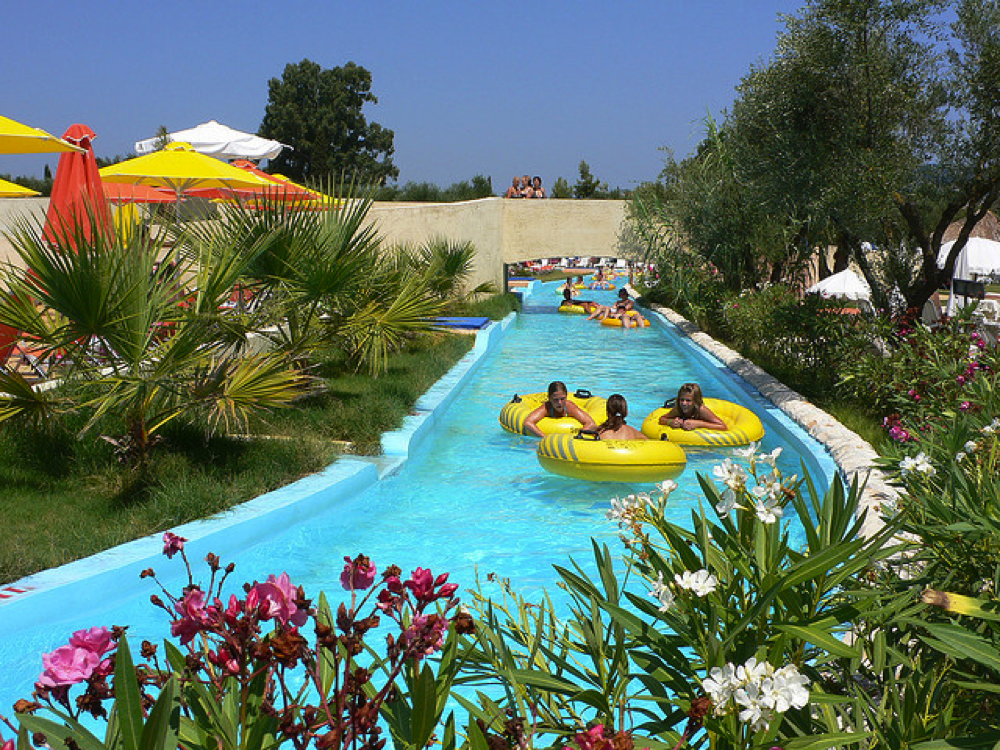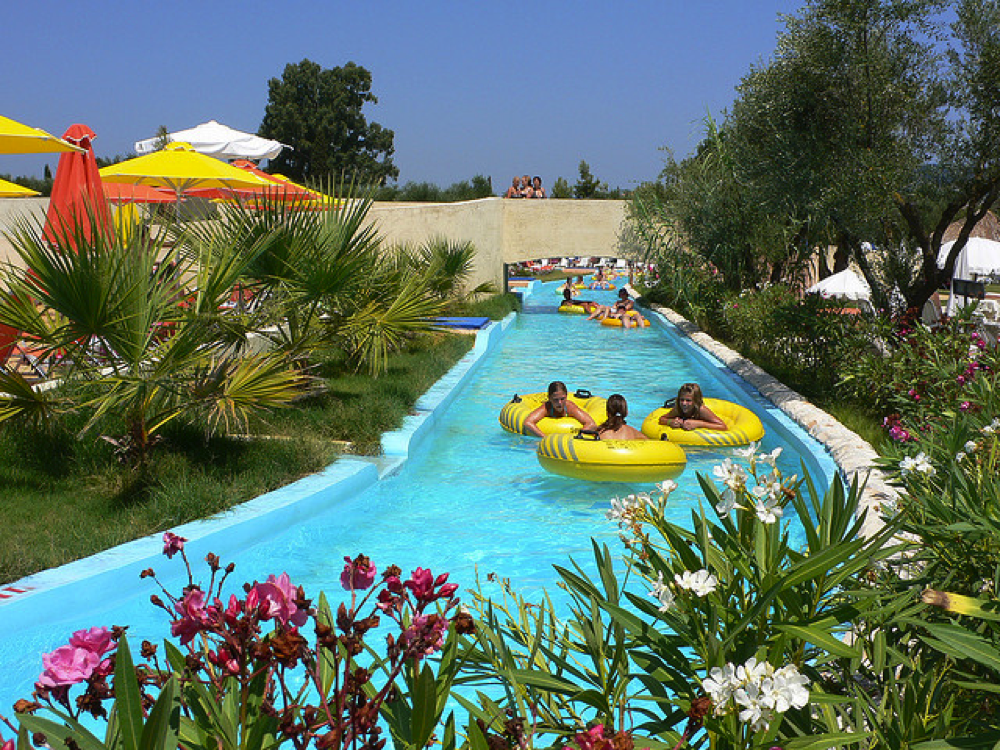 Tropical Islands Waterpark
Billed as "Europe's largest tropical holiday world", the 710,000-square-foot Tropical Island Waterpark in Brandenburg, Germany is the largest freestanding building – and largest indoor water park – in the world.
The park is built inside an old Second World War airplane hangar and hit its stride straight away, attracting 975,000 visitors in its first year (2004) and entertaining up to 10,000 visitors per day since.
The massive fun zone features a sandy beach, tropical rainforest, a sauna and spa complex, bars, entertainment, and even a campground with safari-style tents for folks who just may never want to leave.
La Ola Movistar Wave Pool, Asia District, Boulevard de Asia, Lima.
Surf's up! If you want to learn how to surf without worrying about sharks or tidal waves, put Lima's La Ola Movistar Wave Pool on your list of places to go.
With low-powered waves for beginners to a five-foot barrelling wave with a 20-foot face, surfers of all ability levels can hit their boards on this park's waves, which "feel a lot like the ocean", according to a surfing World Champ.
Image credits
Schlitterbahn by Galveston used under creative commons licence
Zante Water Village by heatheronhertravels used under creative commons licence