It is always a pleasure to visit Hamilo Coast. I went there for the first time with the family a couple of years ago and revisited last year with my travel buddies. I was more than happy when I received an invitation to witness an event and at the same time enjoy the weekend in this part of Nasugbu, Batangas.
I, together with Chyng and Melo traveled to Pico de Loro via ferry. What a good way to escape the weekend traffic jam! The travel time is 1hr and 30 minutes. The ferry leaves the MOA Jetty Terminal at 8AM. One-way fee for members and dependents is Php500/person, while non-members are required to pay Php600/person.
We went straight to Pico Sands Hotel upon arrival. I was quite amused with the large number of families who were there that day. Obviously, most of them were there to support the family members who are set to participate in the Pico Tri 2013. At the lobby area alone, we spotted a number of people with athletic bodies. Some look younger than their actual age. Is it too late for me to embrace sports? I need to work on my tummy.
Sleepless a night before the trip, I was really thankful we were given the time to go to our respective rooms to rest. It is my first time to go on an out of town trip with Chyng. Finally, natuloy din! 😀
The heat that Saturday afternoon is close to unbearable. It seems like the participants don't really care much. It was fun to see the different sets of age groups doing warm ups, taking pre-race pictures or just talking to their families before the go-signal.
There were close to 300 registered participants for the Pico Tri Event 2013. Some are considered as 'veterans' of triathlon events while some joined for self-fulfillment. I admit that I am not sporty (does dance sport count?), but I appreciate the effort the athletes had to exert just to finish the race.
The scorching heat, physical endurance and determination. Woohoo, can you handle it? Can you keep up, baby boy? 
While waiting for the first participant to complete his/her task before reaching the finish lane, we indulged in cold refreshments from the Sun Coral Café.
The race began with a 1.2 kilometer swim across Pico de Loro Cove's famed shores. Woot. I can't even swim to save my life.
The next task is to bike through the 35 km long terrain. To end the race, the participants had to finish an 8km run across the lush grounds. Whew!
It seems like the organizers were already anticipating that Matt O'Halloran will win the race. He bested the other participants with a record time of one hour, 47 minutes, 52 seconds. He went straight to the shore and divulged in the cool water. What a cinematic way to reclaim your spot.
In a few minutes, the other runner-ups arrived. Chyng and I went back to our assigned room at Pico Sands Hotel by the time ten participants made it to the finish lane. We did our own version of walkathon and it is inspiring to see the triathlons running while enjoying the view.
I tucked my body within the comfy sheets as soon as we arrived in the room. In trips like this, quick nap is my best friend.
We managed to sleep for an hour. We woke up just in time for the after-party and awarding. The best triathletes were recognized according to their age group. Since it is my first time to witness a triathlon event, I have to say that I respect and appreciate their passion.
For the Pico Tri Invitational 2013 Complete Results, you can check the full list at www.picotri.com
There was a poi dance and live band performance after the awarding ceremony, but we were eager to go to the videoke room to sing our hearts out! I hope they update their song list. I couldn't believe there's only one East 17 song installed in the machine. #90snight!
Our own concert ended at 12midnight. I had a good night sleep.
I enjoyed my sleep too much that I am willing to skip breakfast for more sleep. Hehe. But I cannot resist a buffet breakfast!
I originally planned to enjoy the pool that morning, but indulging in the bed sounded more appealing. When Chyng went back to the room, we killed time by chitchatting while drinking mango shake.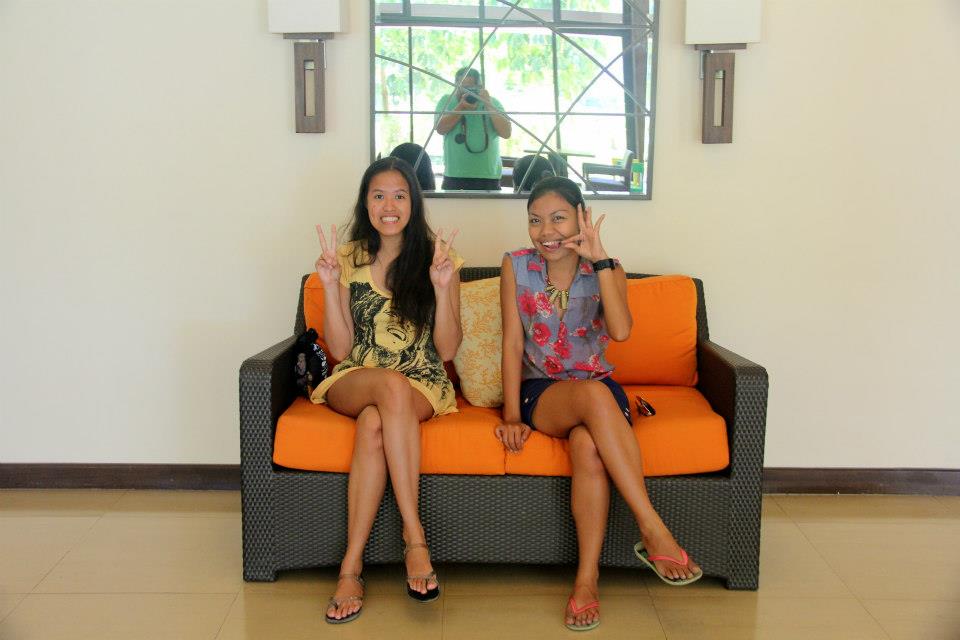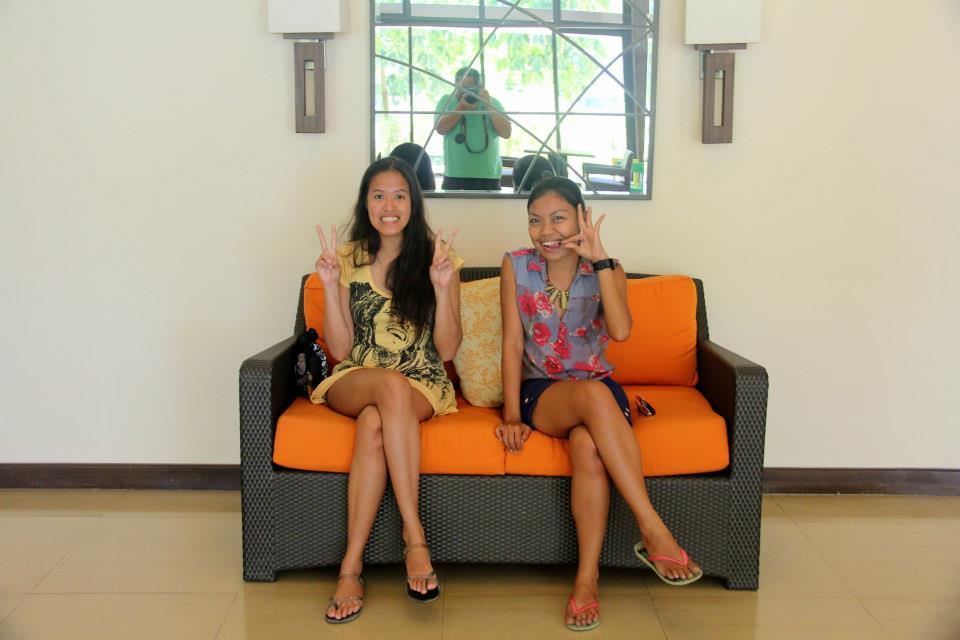 We ate quick lunch at one of the VIP rooms. How I wish we can stay in Pico Sands Hotel for another night. I suddenly wanted to go out and jump at the pool. It seems like kids didn't really care much about the possibility of getting sunburn. It's too late to change outfits since we're scheduled to leave early that afternoon.
We went back to Manila via Ferry. The trip was smooth and yeah, just thankful for that overnight escape from the big city. Hamilo Coast, I'll see you again soon!
Special thanks to the organizers of the Pico Tri 2013 event especially to Anika, Pie and Ro. Thank you, girls! 😀