The Subic Tree Top Adventure is one of the factors why Subic is a favorite roadtrip destination of families especially for young kids. It is convenient for parents to drive from the busy and polluted Metro Manila to the clean and forestry Subic. I've been to the Subic Tree Top Adventure once a few years ago, but I didn't try any of their rides. First, I was with my grandparents. Second, It wouldn't be fun screaming at the top of your lungs on your own while you're doing any of the fun activities there.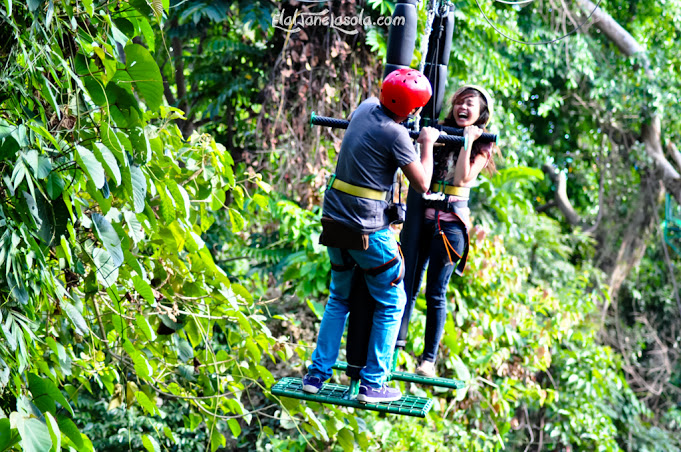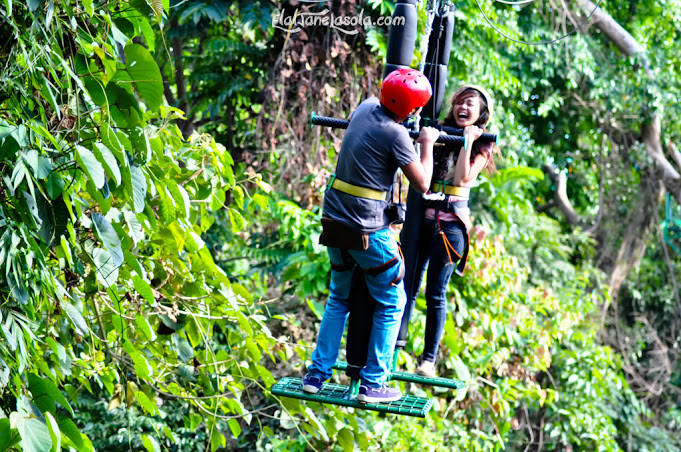 We drive straight to the Subic Tree Top Adventure Park right after we placed our luggage at Subic Homes. It's a hot afternoon, but the big trees surrounding the area helped cool all the visitors. As expected, there were families with their kids in tow. Woot, this is a start of a fun-filled Saturday afternoon for the six bagets!
Visitors are required to listen and pay attention to the briefing. Subic Tree Top Adventure offers various packages. You can choose an activity or get a package. Activities to choose from include the Canopy Ride, Trekking Adventure, Interactive Freefall, Tree Top Adventure, Silver Surfer and Superman Ride.
The group wanted to try all the activities offered, but we were advised to just do the Superman and Silver Surfer. We were discouraged to try the other activities because of the wind. Also, we were only given a strict time to spend at the big playground.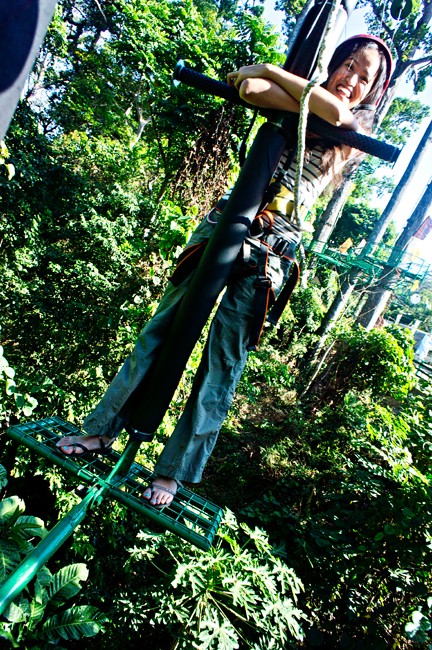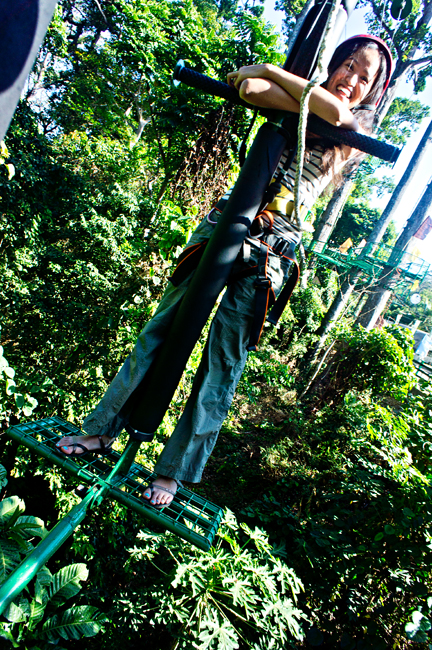 Our first activity is the Silver Surfer. This goes on pairs. Christian and I were the last duo to try it. I enjoyed this ride because of the adrenaline rush as the direction goes backwards. I think everyone can testify that it was a bit scary at first, but nah, no. It is fun! Just make sure to follow the instructions and scream if you wanna go faster!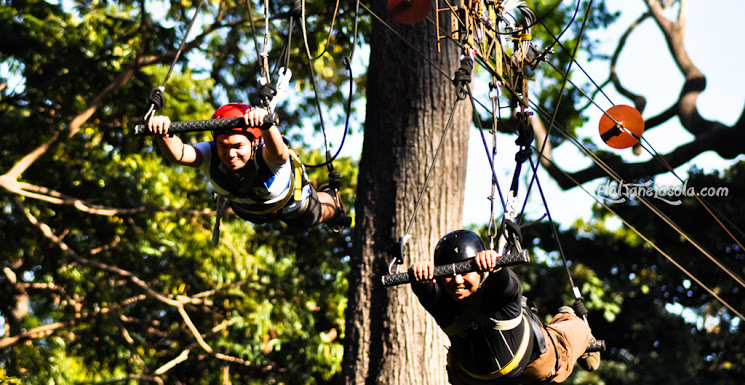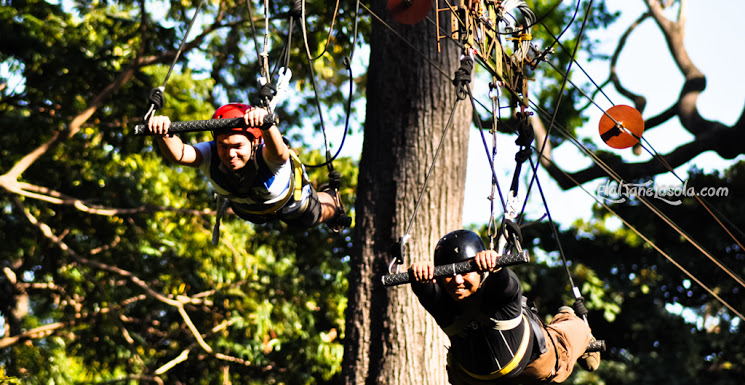 The next one is the Superman Ride. It is good for first-time zipliners. It isn't as long as the one in Lake Sebu nor as fast as what the adventure parks of Mindanao  can offer, but it is enough to blow you away! Ada and I went first. Honestly, my position on the zipline is a bit awkward. I'm not sure if it is because this is a bit different from the past zipline rides I've tried where in I can just be on my position comfortably, or is it because of my height and it requires me to stretch my body a bit lol.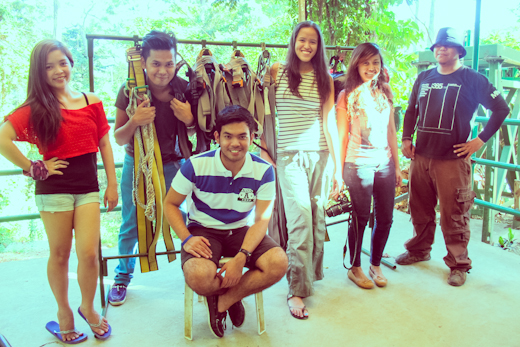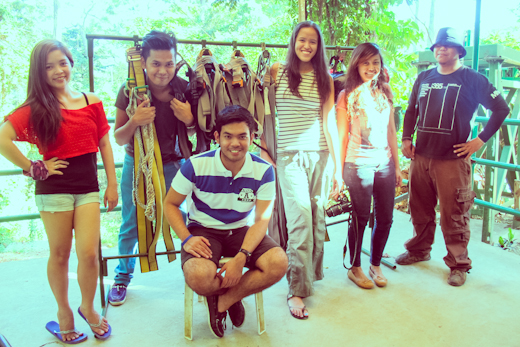 There were souvenir photos up for sale. I wanted to get a copy, but it is a bit expensive. Sayang. Cute pa namin lahat dun hehe 
You can try the Silver Surfer for Php250. A Superman Ride experience costs around Php200. Not bad, huh? 😀
Have you been to the Subic Tree Top Adventure Park? Share your favorite activities!
Subic Tree Top Adventure
JEST Area, Upper Mau Cubi Point
Subic Bay Freeport Zone, Zambales
Telephone #s: (047)-2529425 / 0920-6288740
Website: http://www.treetopadventureph.com
Special thanks to Subic Homes for making this trip possible! Photo credits to Elal , Christian and Robbie.