"This direction is familiar" I told Ada when the van turned left to drive uphill to Subic Homes. Yes, I mentioned on one of my previous post that I was just in Subic for New Year's Eve, but we stayed near the Baywalk area. It's been years since I passed through the residential area and I can't help but feel nostalgic.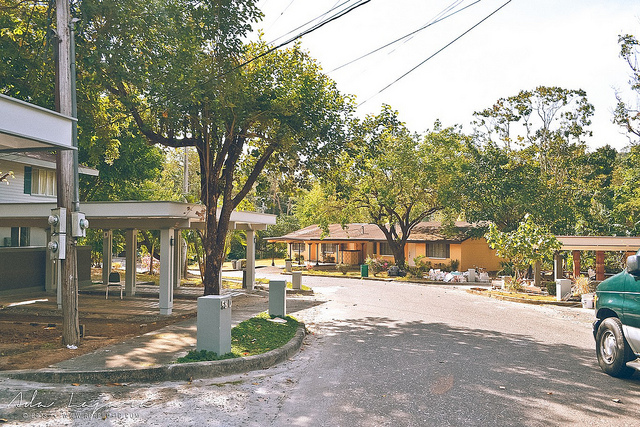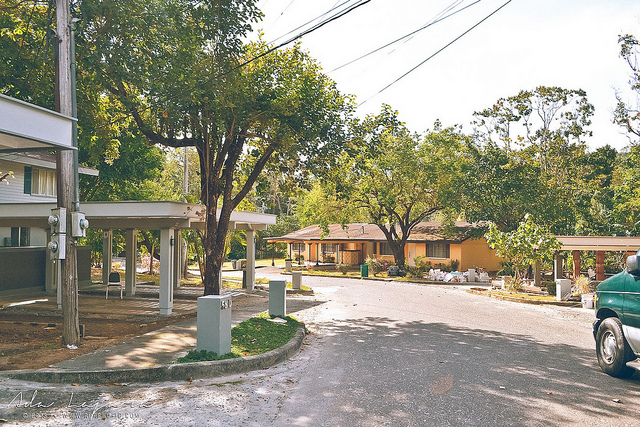 When the van stopped at the Subic Homes Office, I was just quiet. I looked around and the street names were familiar. Yeah, I walked in this area before with my cousins… and my brother… and my parents. Once upon a time, an ambitious little girl wanted to buy a property there so she can walk anytime she wants without thinking too much on the safety. Over all, SBMA is a safe place.
I looked at my wallet and saw a photo of me and my brother Carlo. I think I just turned eleven when the photo was taken and Carlo was just 3 or 4 years old. It's been more than a decade, but I remember the fun times the family spent together in Subic. Again, I am thankful to relatives for tagging us along.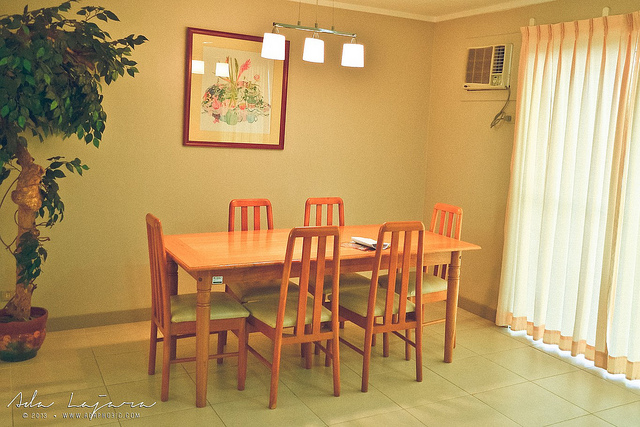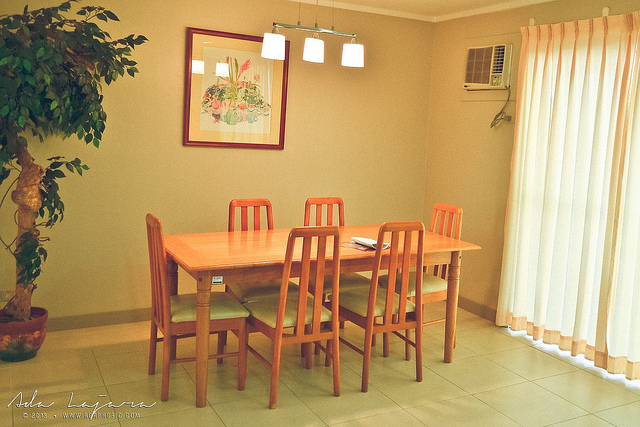 My friends were busy taking pictures of our 'home for the night'. The main camera is grumpy like me and it simply won't cooperate. I left the Jejecam in Manila so I have no choice but to borrow pics. Will we be able to go back home early? I want to walk around the area and try to recall where we used to stay before. I simply need to go there and I know I'm just a few blocks away. I'm just unsure on which direction to go. Left or Right?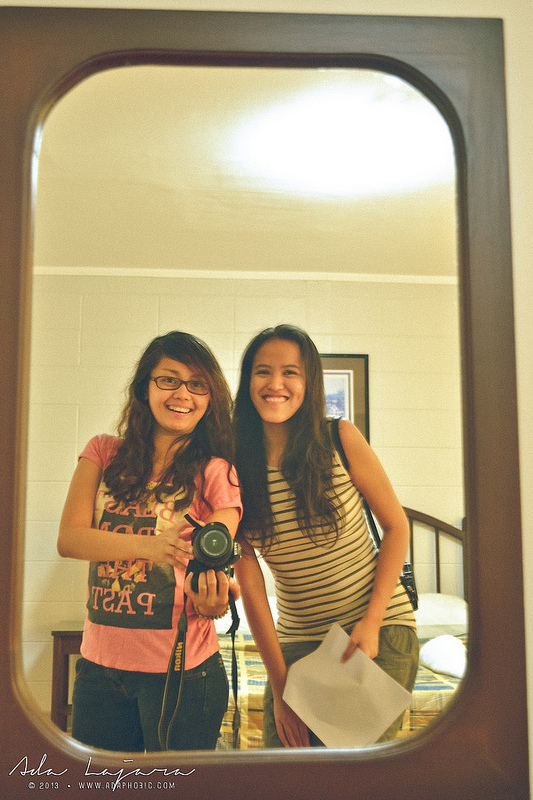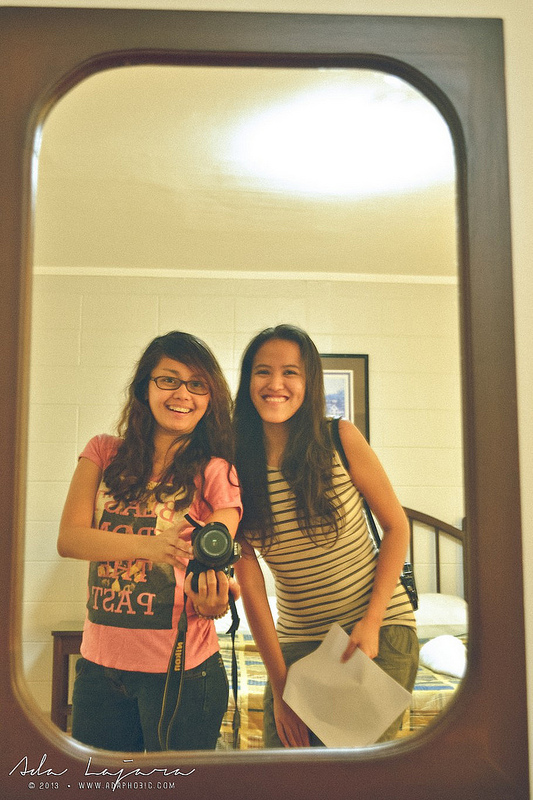 The group spent the rest of the afternoon at Subic Tree Top Adventure and JEST Camp. By 6pm, we were dropped to Subic Homes to rest a bit. I took the opportunity to go out and walk on my own. I am not really sure on where I'm headed to, but this feels right. Ah, now I remember why Subic was my dream home base way back. The weather is usually cool because of the big trees and there's no major pollution. I saw a couple of homeowners and some cute guys. Hello! Toinks. I then realize that I need to get back to the villa because they will pick us up for dinner.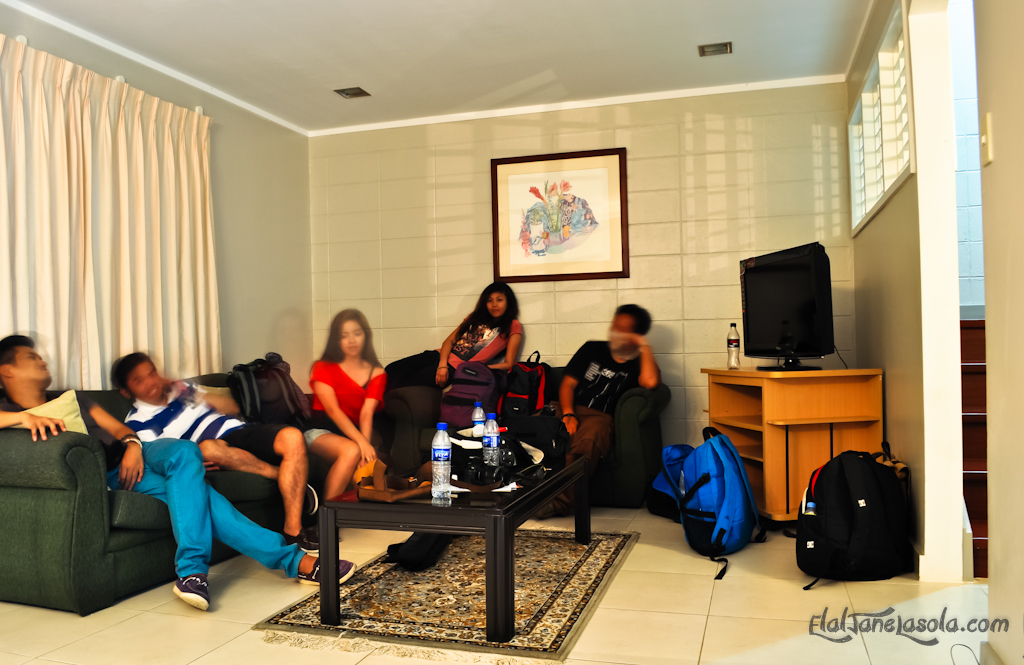 My companions were curious on where I went. They were chillin' at the living room area and honestly, we simply want to just stay at home. So cozy and we love it 😀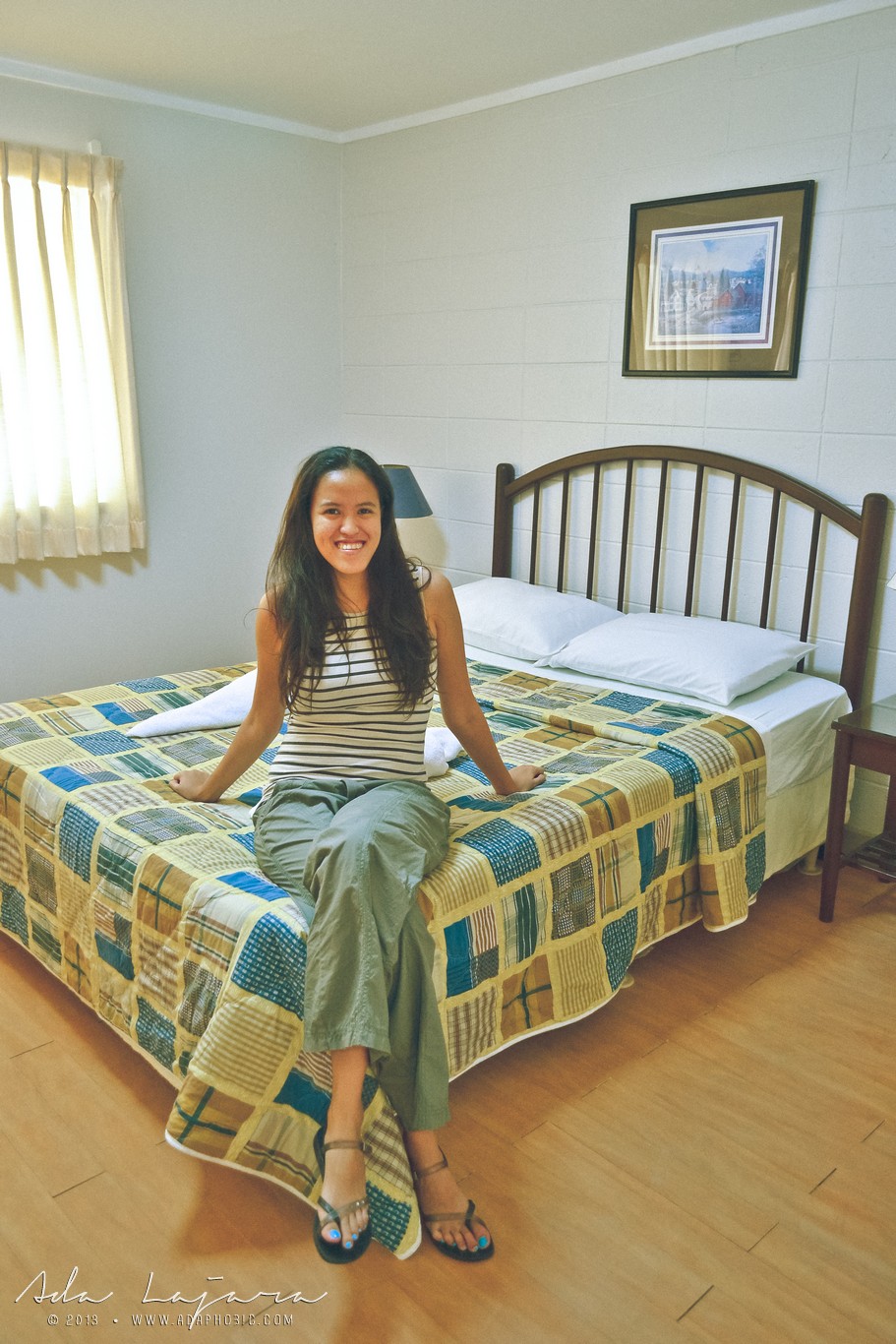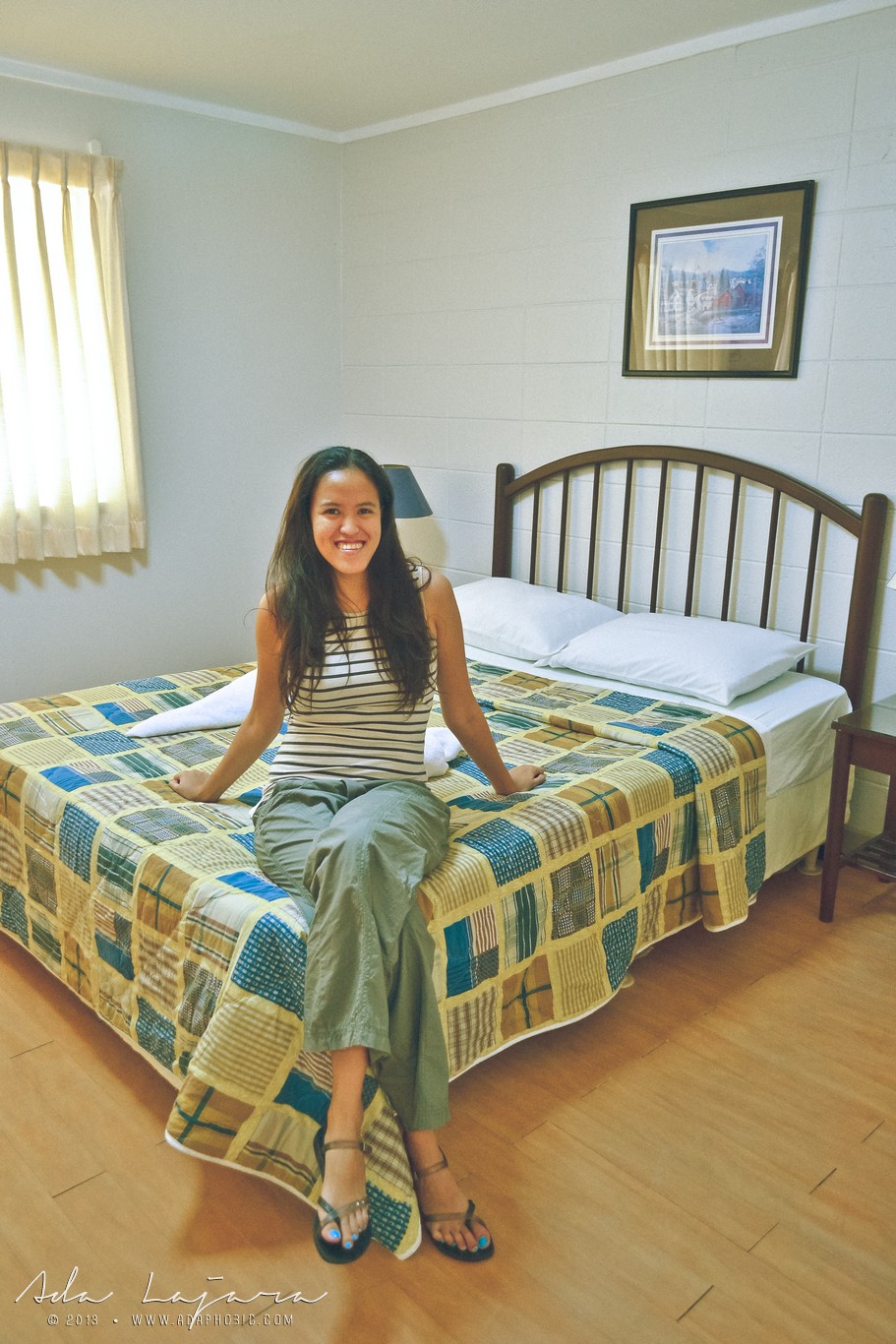 We ate dinner at Sumo Sam in Harbor Point. Went to a nearby convenience store to buy some drinks and snacks and returned home. The six of us were having fun – lipsyncing to Karmin, Westlife and Willam Belli to playing unbloggable games and more. I brought my laptop with me, but there's no wifi. It turned out to be beneficial for us because we're not distracted by our social networking sites.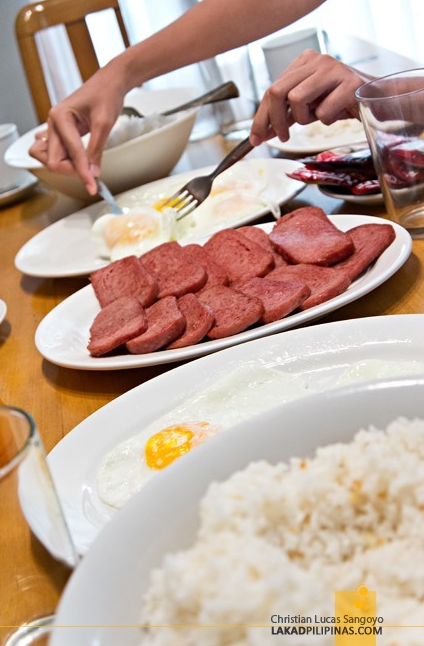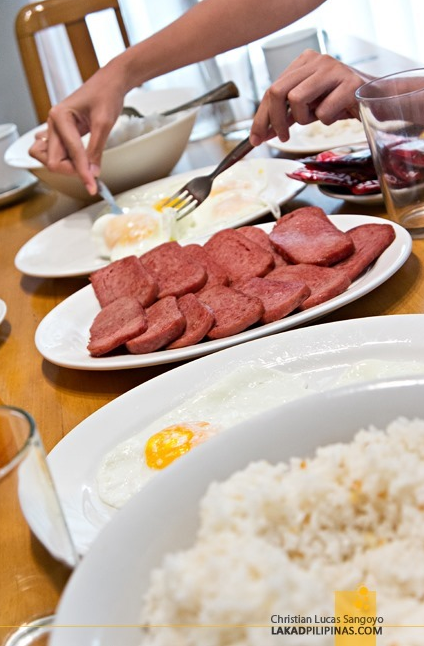 The next day, the staff prepared breakfast for the group. At home na at home!! We need enough carbs for our Zoobic Safari trip!
Everyone packed their bags, but I know that most of us didn't want to leave yet. Love the homey vibe of Subic Homes. Technically, we're staying in a house anyway.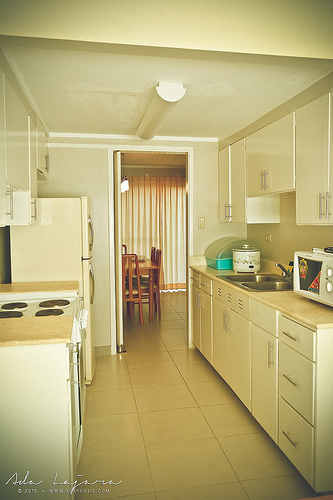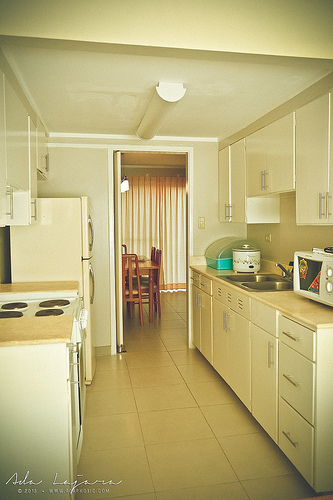 The assign Vacation Villa for us had four rooms – Master's Bedroom, two regular rooms and a maid's room at the ground floor. I loved the Kitchen because it is spacious. You know that kind of place wherein you don't really cook, but you instantly want to learn just because the kitchen is so inviting? There were three toilets, the dining and living area is quite spacious. It is a place wherein you can just sit on the sofa, cook some popcorn and do a dvd marathon without feeling guilty. (Check Ada's Subic Homes Review for a more detailed review with pictures)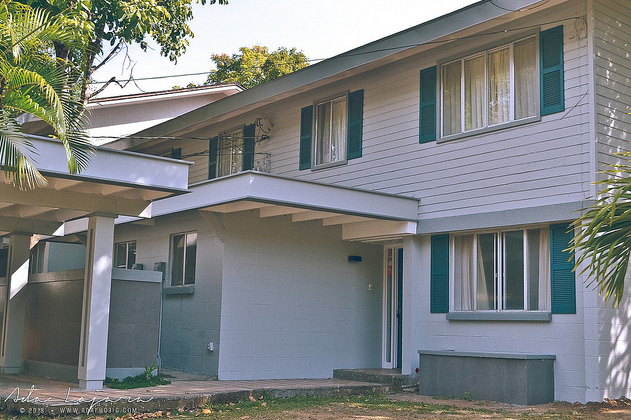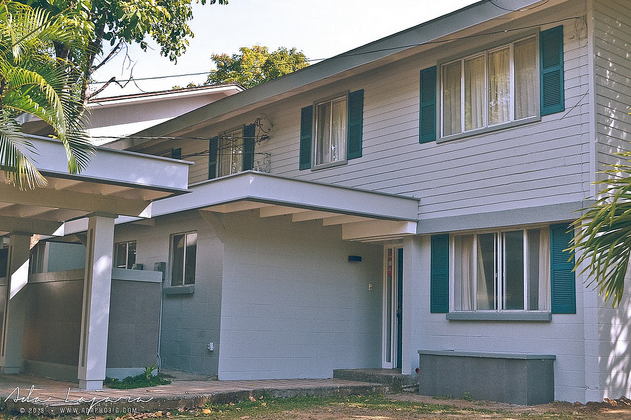 I secretly wished we were allowed to stay there longer. I'd use the time to walk around and automatically switch to emo mode as I walk and search for that house. Ok, that old house is not part of the Subic Homes area, but it is just a few minutes walk away. I want to relive my childhood days in Subic – even if it means I need to walk alone.


Have you been to Subic? Do you have some interesting childhood memories that makes you smile up to this day? Feel free to share it on the comments section below 🙂
SUBIC HOMES Contact Details
Address:
56-A. Lanzones Street, Samahan
Heights Binictican, Subic Bay
Freeport Zone Philippines 2222
Phone:+63 (47) 252-1906
+63 (47) 252-1907
Fax: +63 (47) 252-2608
Smart:+63 (920) 303-2403
Globe:+63 (906) 207-7402
Sun Cellular:Â +63 (923) 358-6211
Email: info@subichomes.com
Special thanks to Subic Homes (check discounted rates) for inviting us to come over! Check the website at http://www.subichomes.com to know more about their vacation villa rental rates. You can also learn more about the Annual and Long Term Lease.